Part 16: TUNE IN NEXT TIME FOR THE THRILLING FINALE AND DVD BONUS FEATURES!
Valiant Valium posted:
Surely you could have made Nerdshoe uglier

I actually could of. The bonus DVD section will have a section dedicated to ugly creatings of EA's "FACE" creation system.
Sex Vicar posted:
So Nerdshoe was shot in the face and buried then Method Man finds him in the ground, brings him to a doctor, beats up Paul Wall, then Nerdshoe's ex starts up a record label and then Russell Simmons appears and...

I wanted to make a GIF of Kryten's head exploding for you to reply to this reply, only I can't be arsed going through all my Red Dwarf DVD's looking for that one scene.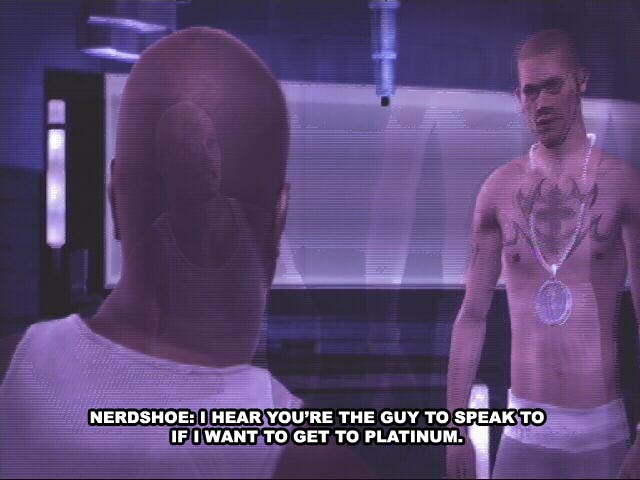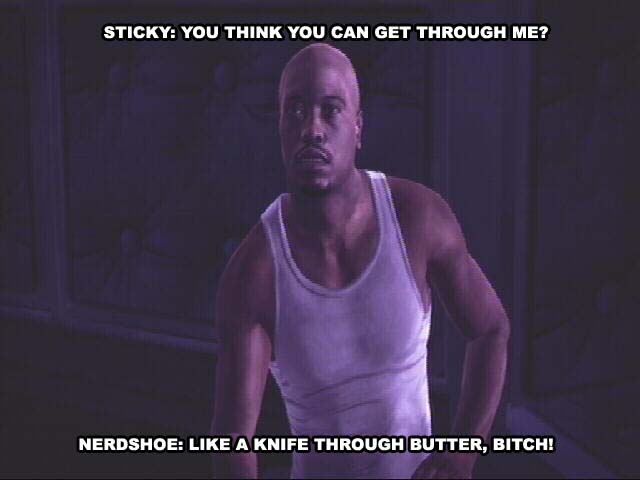 This is where you begin to see the strain of the deadline. There's no rhyme or reason for this. He says hello to Sticky and Sticky just come out with, "NOW WE KUNG FU FIGHT!" and Nerdshoe just goes with it.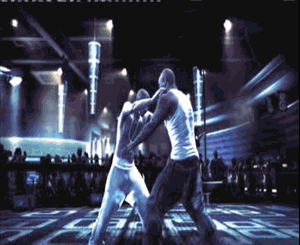 The results are a bit obvious.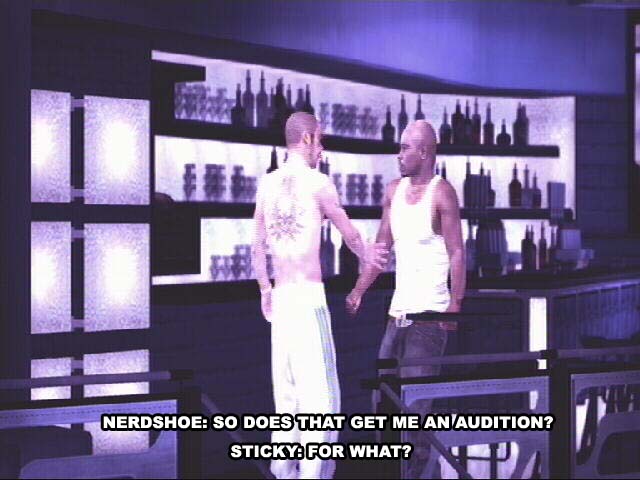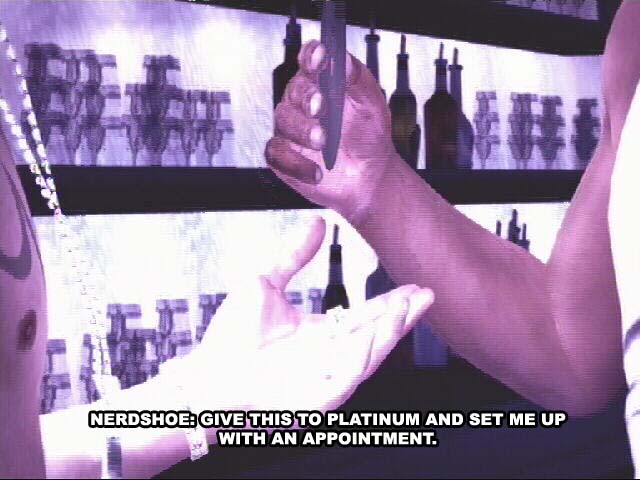 "So what did you want originally before we started slapping each other around?"
"I want you to listen to this CD!"
Shit, it's like a really fucked up version of THEY LIVE. Only Rowdy Roddy Piper REALLY wanted Keith David to listen to some of his German electro mixes.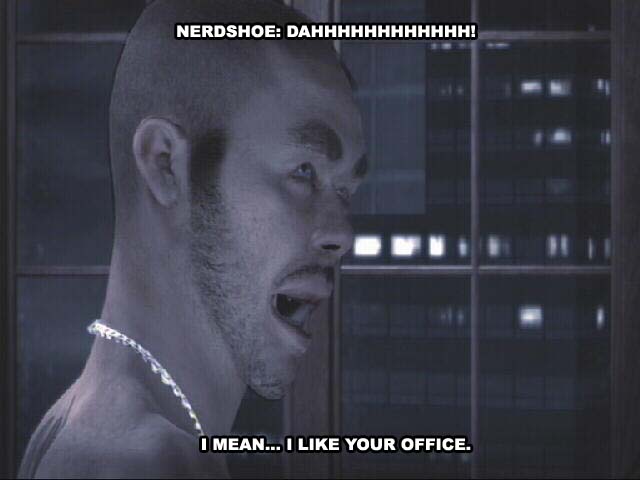 Sorry about the dumb quote. But look at that fucking face. Jesus.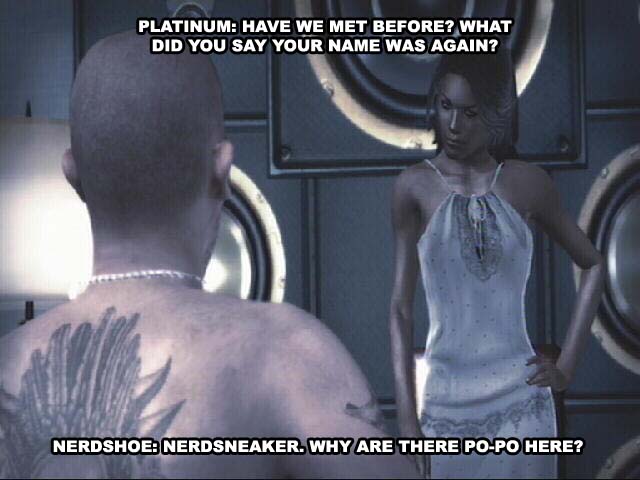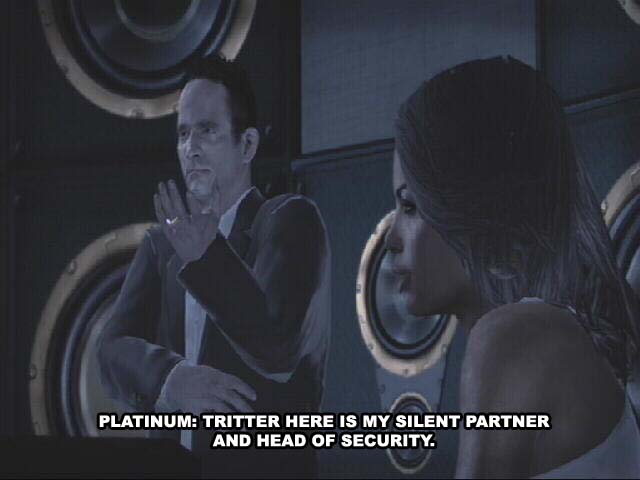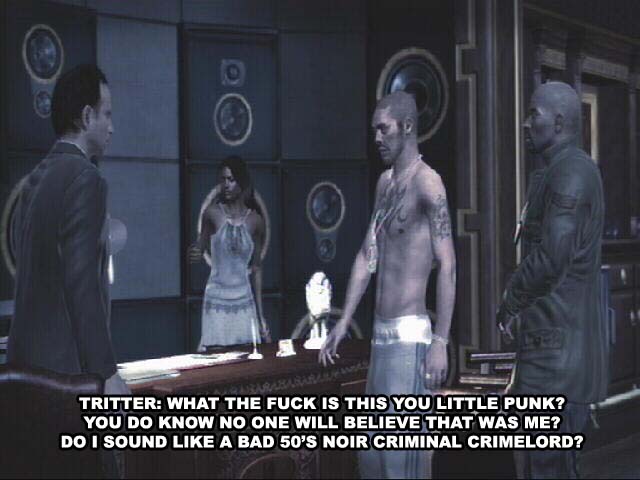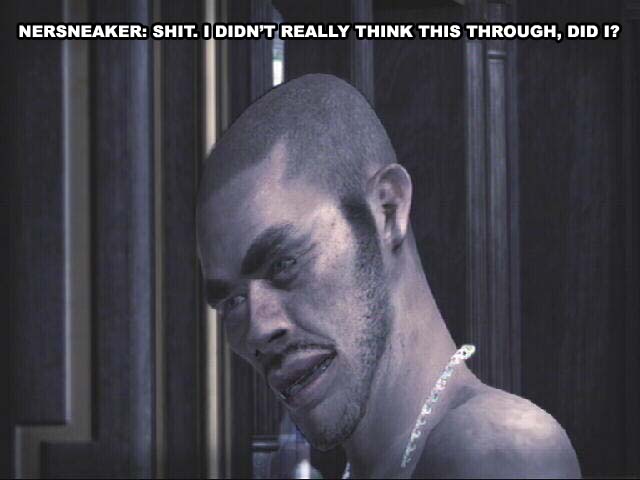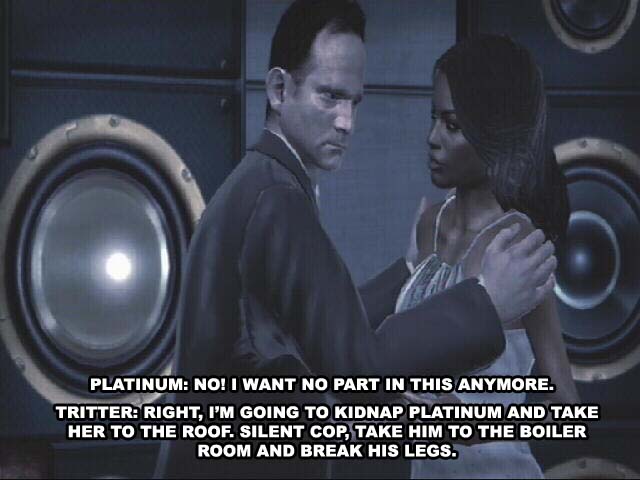 So silent cop grabs us by the shoulders and quips about us fucking up. Nershoe nuts him and then we fight! again, I was too slow capturing the headbutt.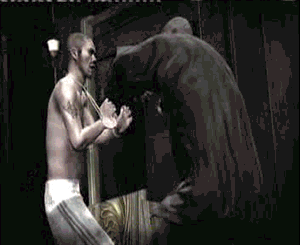 We never see him again, so I'm chalking this up to a successfully balcony kill.
TUNE IN NEXT TIME FOR THE THRILLING FINALE AND DVD BONUS FEATURES!
Oh and can we try and push this to the next page again? The final update and extras are image heavy. Cheers.