Part 17: FIGHT!
FIGHT!
http://www.dailymotion.com/LennyLas...the-roof_street
Stamper - 6 In A Row
That's how it begins. No story, we just go straight into kung-fu fighting with Tritter!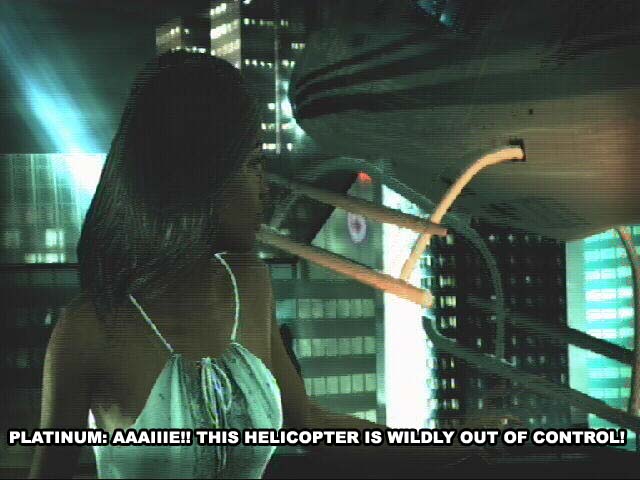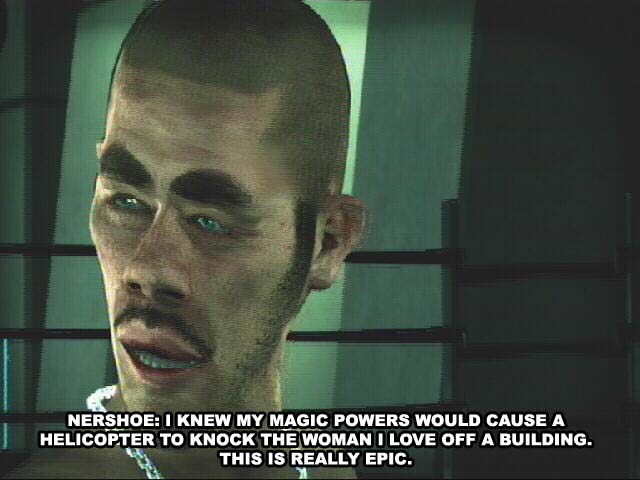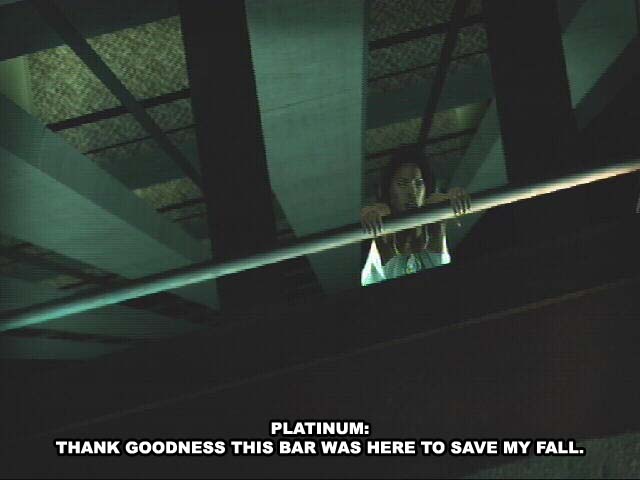 I should point out that in the game she just screams incoherently.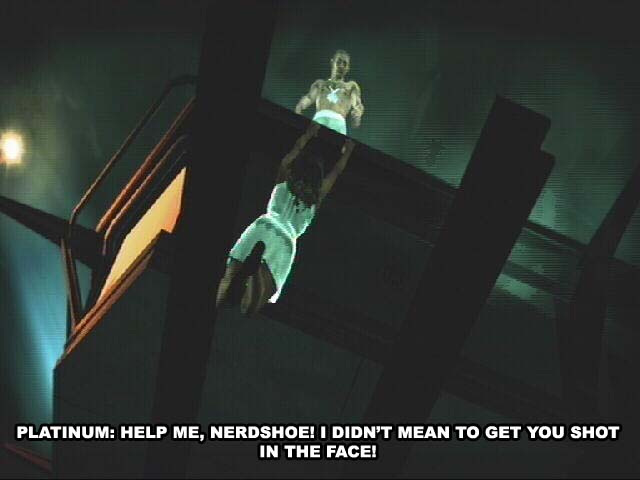 That's what they ALL say when they're hanging for their lives atop a building.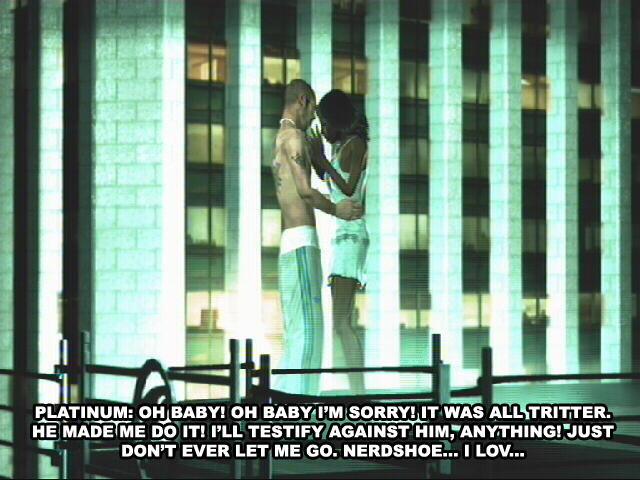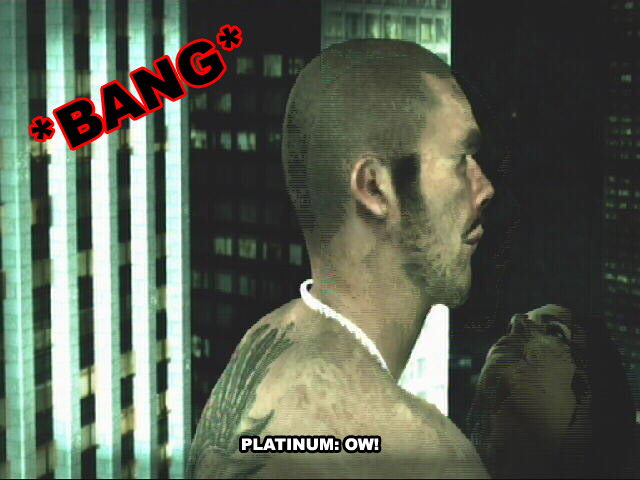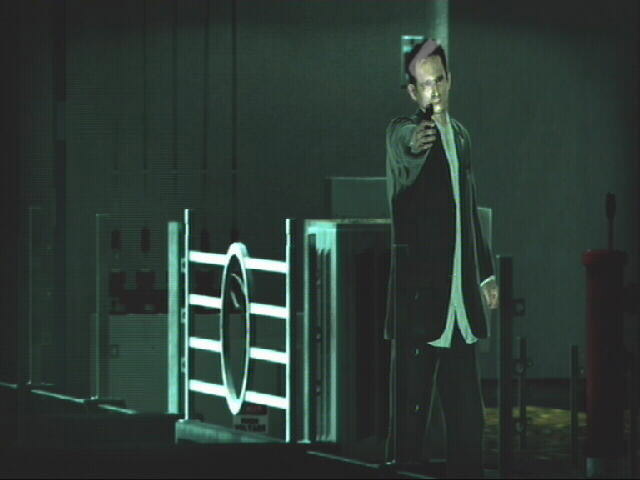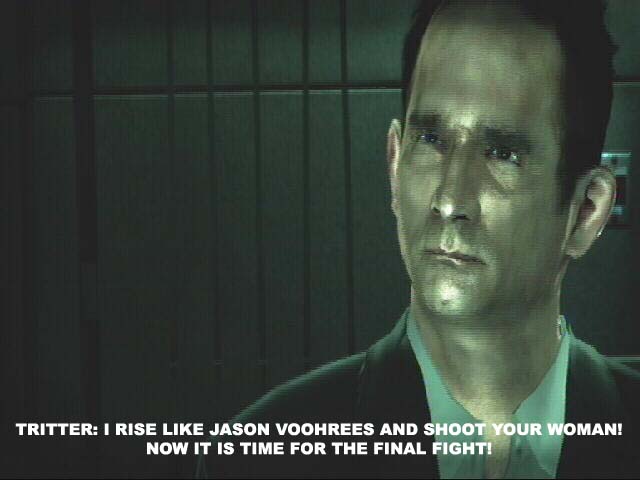 What he really says is, "I'M IN CONTROL NOW!" As if ANYONE could be in control of this fucking storyline.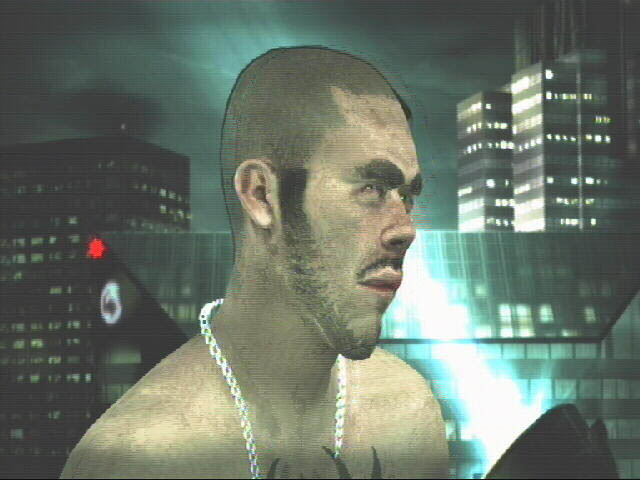 FIGHT! - AGAIN!
http://www.dailymotion.com/LennyLas...ck-again_street
Dio - Holy Diver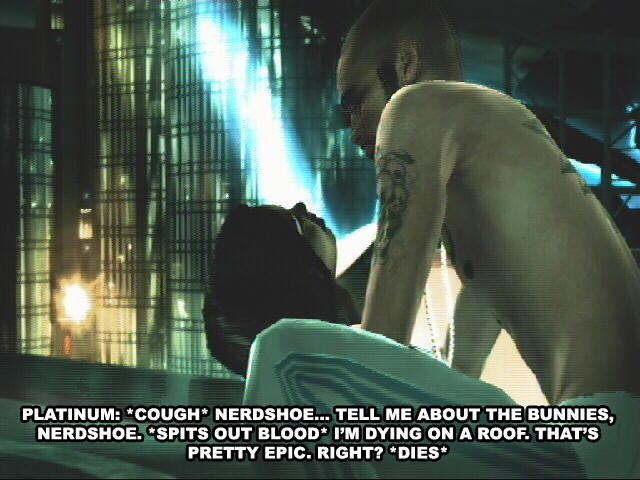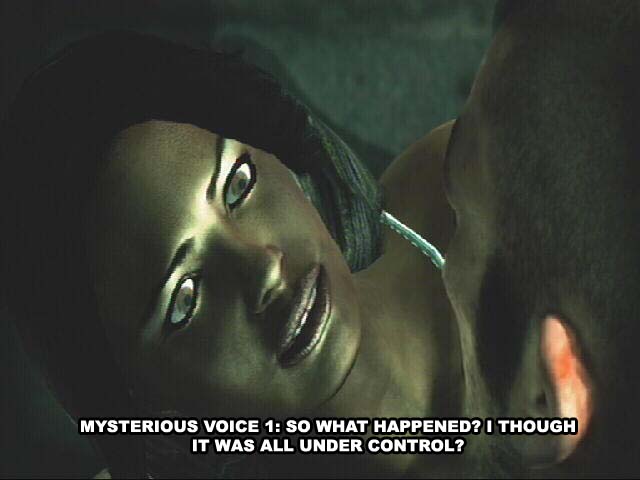 The mysterious voice is on a telephone by the way. And yes, I know I forgot to spell check the only fucking image with a spelling mistake in it.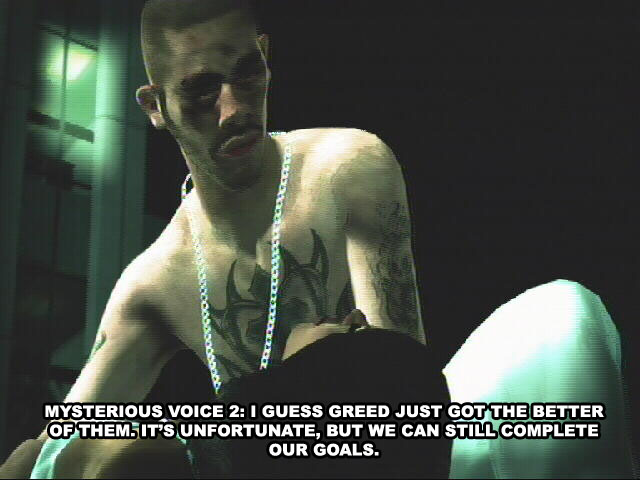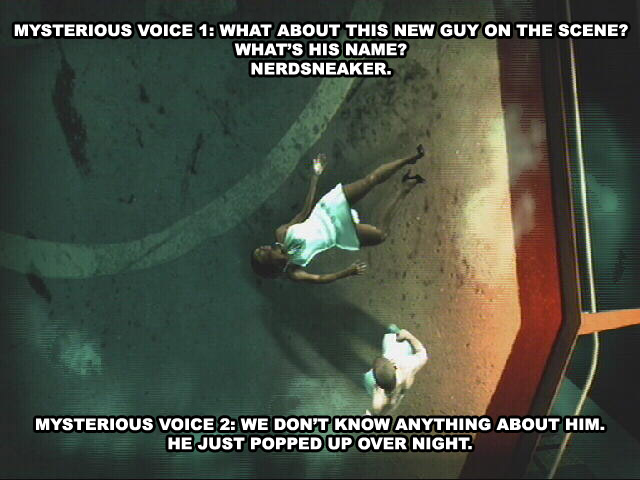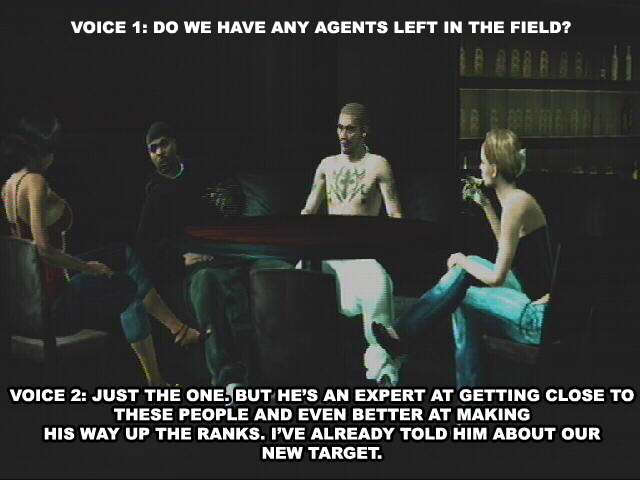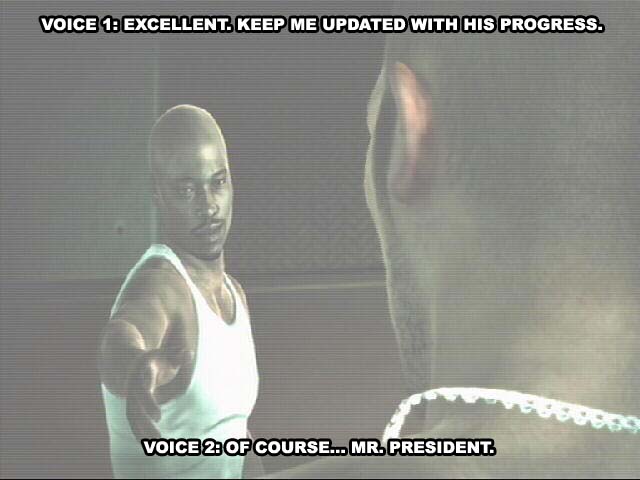 THE END! FOR REAL THIS TIME! YES THAT'S HOW THE GAME ENDS.
Again thanks to everyone who's been reading and again I'm sorry if I missed your song and Captain Jack. An extra special thanks to LordMune who's put up with so much of my bullshit on Skype. Seriously, cheers mate.
Keep an eye out for some bonus content coming soon. Including the directors alternative ending!
edit: Jerusalem; When I did my Def Jam: Fight For New York thread I did a quick throwaway gag about Oyster calling in House to twat Omar Epps about the head with his cane.