Part 21: Level 19 - Oberon Mine
Level 19 - Oberon Mine --
Blip.TV
Polsy
YouTube
Download
Featured music --
Level 19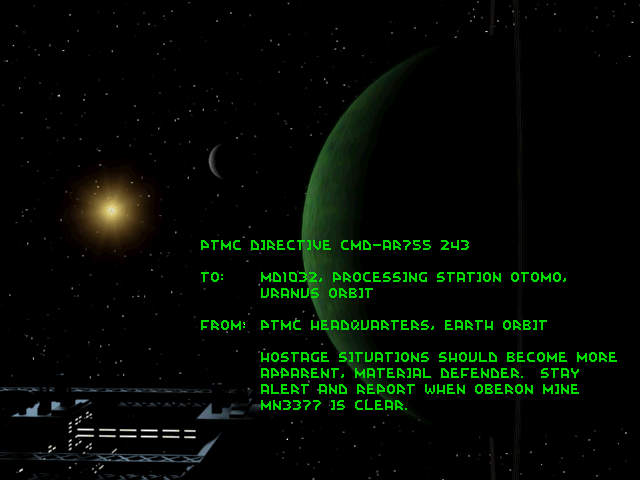 The Oberon Mine is a tough one. While the mine's design lends itself to symmetry, the narrow hallways give you little room to avoid gunfire from the robots. Only two robots, the small hulks and medium lifters, will drop shields to replenish what was lost to the heavy drillers and hulks.
There are only ten more videos to go now. I would still love to get a multiplayer video or two in from those of us that can participate. I'm also trying to roll out the updates a little more quickly so that the thread can conclude and I can move on to some other things I want to do this summer before getting on with Descent II. If you still want to do multiplayer, just remember to find me or Major_JF on Skype. My username is
starmanaevum
and his is
Major_JF
. Maybe we can get one in this weekend or sometime next week. Until then, we'll see you in the Oberon Iron Mine.