Part 39: Challenging Heaven.
Chapter 34: Challenging Heaven.
Last time on Disgaea Laharl and Co. discovered that someone in Celestia was behind the EDF's invasion of the Netherworld. Today, we begin the final chapter of Disgaea, Hour of Darkness!
Final Episode Intro Drama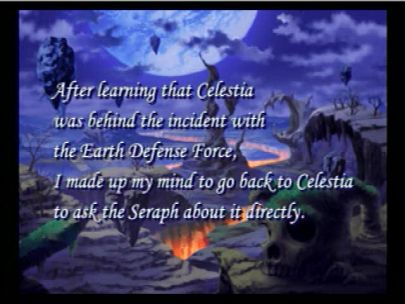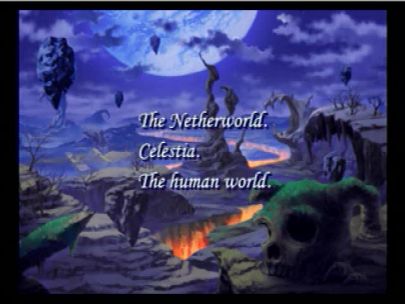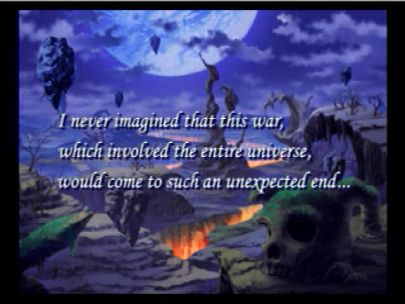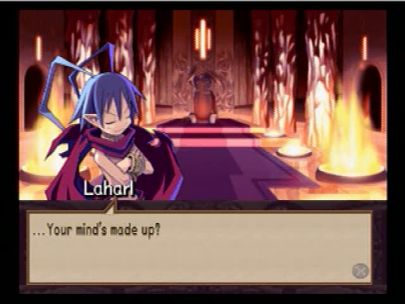 Yes.
I must speak with the Seraph and find out what has been happening in Celestia...

Do you realize that you may have to face him as an enemy?

Face Master Lamington as my enemy...?

He's the head of Celestia, right?
We know that someone in Celestia has been helping the EDF. He must have known about it.

I agree. I think it's very possible that he's even the mastermind.

Wasn't he the one who ordered you to go to the Netherworld in the first place? ...To assassinate my old man?

What!? An angel ordering an assassination? That's just wrong! He's guilty, without a doubt!!

No, he's not!

Can you say that for sure?

...I believe in Master Lamington.

......
...I see.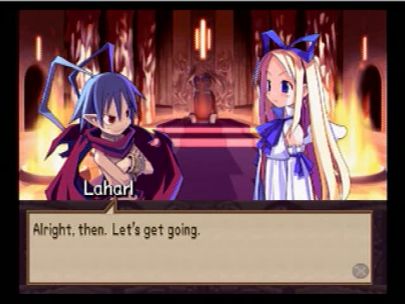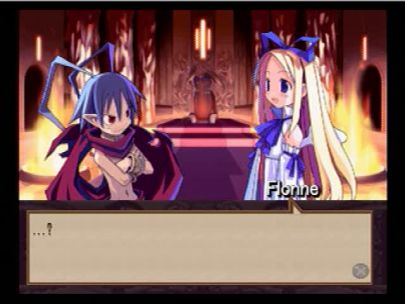 It's a good opportunity for me to check out this so-called Seraph; I'm going with ya.

Laharl...

Geez Prince, why don't you just admit it?
"I'm worried about Flonne, so I'm going with her!"
What's so hard about that, huh?

F, Fool! That's far from the truth...!

Now, now. We all feel the same way, Harlie.

Jennifer's right. As the Defender of Earth, I cannot let my comrade go alone.

BEEP BEEP BLIP BEEP... WE ARE COMRADES. WE GO TOGETHER. END OF DISCUSSION.

...Hmph. Bunch of fools.

Everybody...
...Thank you.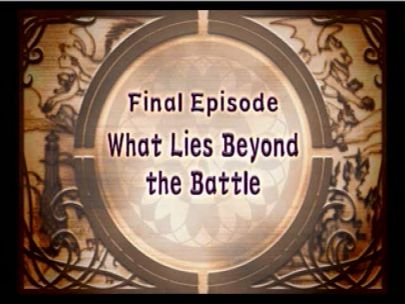 Next on Let's Play Disgaea:
Battle at Heaven's Gate- The Eternal Rival Returns!