Part 31: The Incredible Hulk
PART 31: THE INCREDIBLE HULK
Previously posted:
Bianca searches the dream world of the Fade for her missing friends, and a way out. Oh, yeah, and there's some demons to fight too...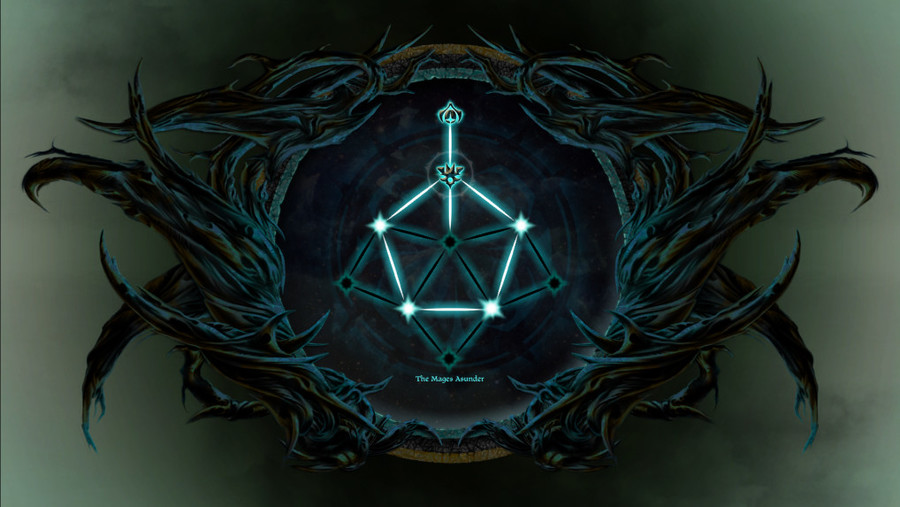 LEVEL 4: THE MAGES ASUNDER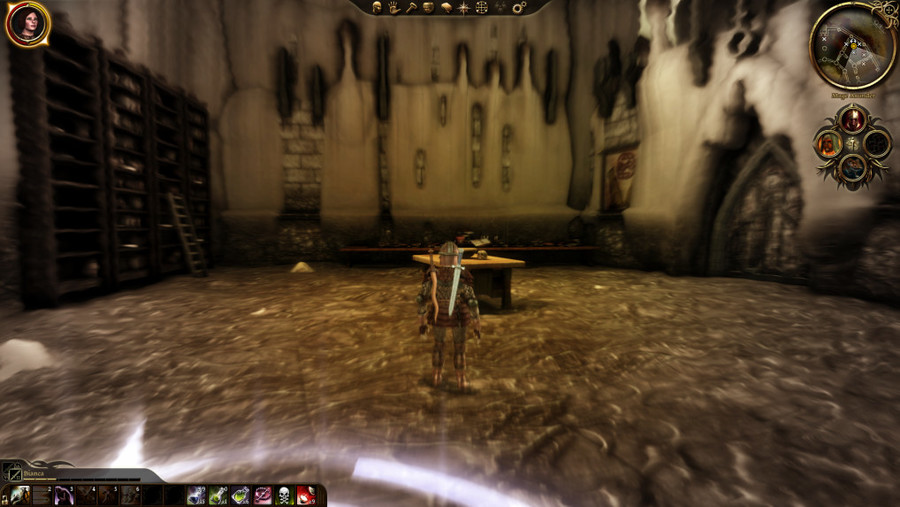 Seems quiet. No asundering mages around here.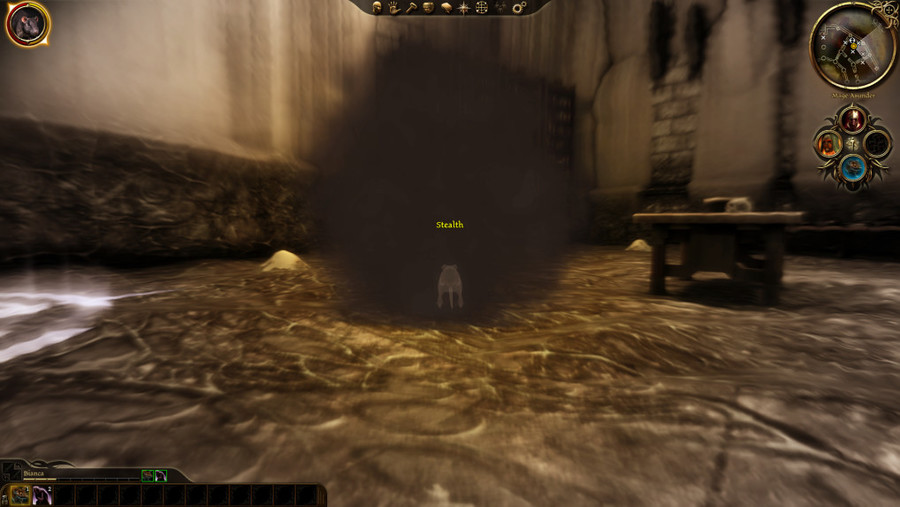 [Sneaking through the mousehole nearest the portal takes us to...]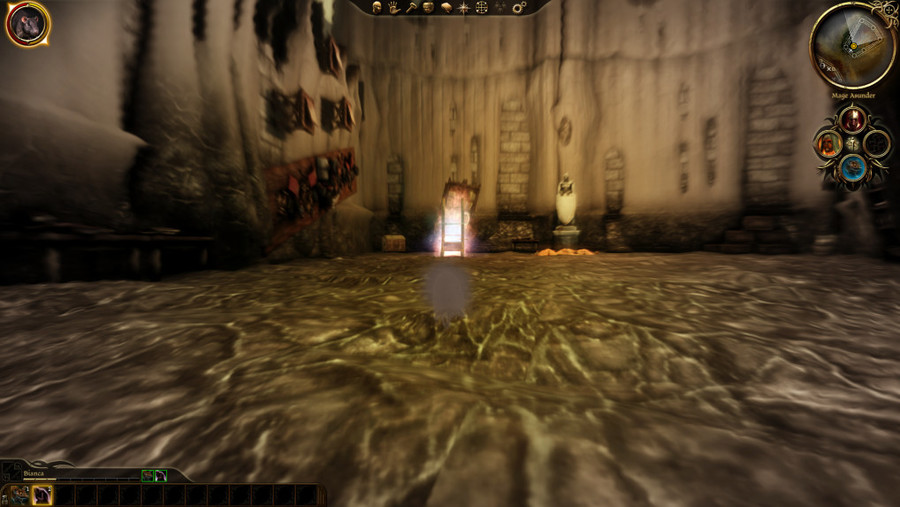 […a secret room, where an Essence of Strength is waiting.
The other mousehole leads to...]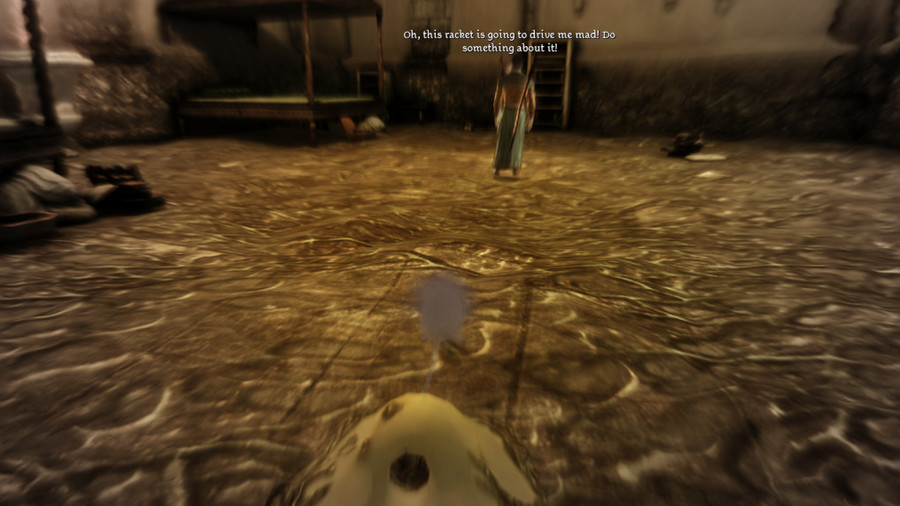 Oh, just stuff some wool in your ears. I don't hear anything.

[Grumbles]

squeak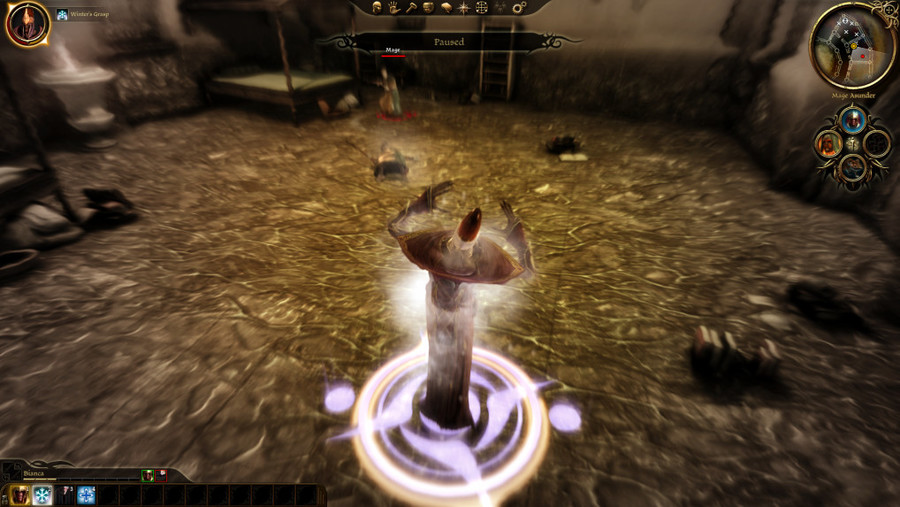 All I hear is the screams!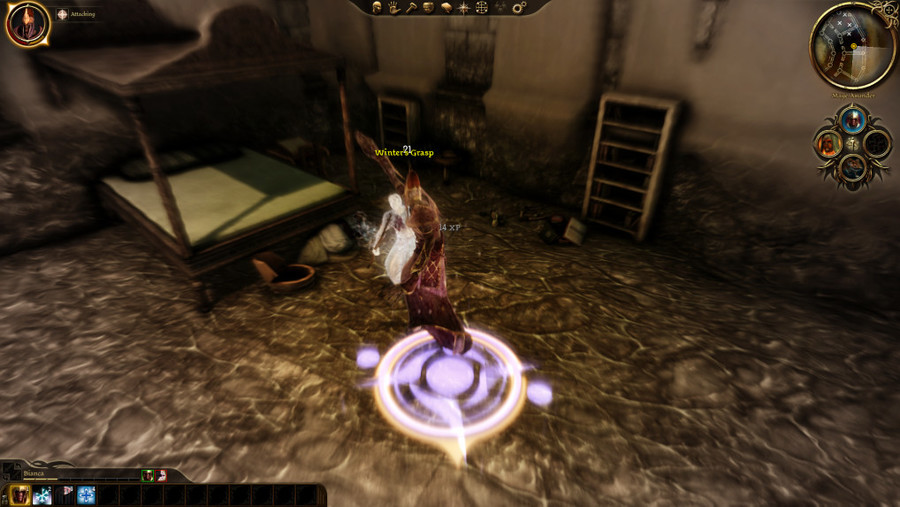 [As you might have guess from the name, there are a lot of mage enemies in this zone. Their tactic of FIRE EVERYTHING INTO YOUR FACE is surprisingly effective, especially when they are gathered in groups.
They have the resilience of damp tissue, but that doesn't matter so much when you've been hit by three Fireballs simultaneously.]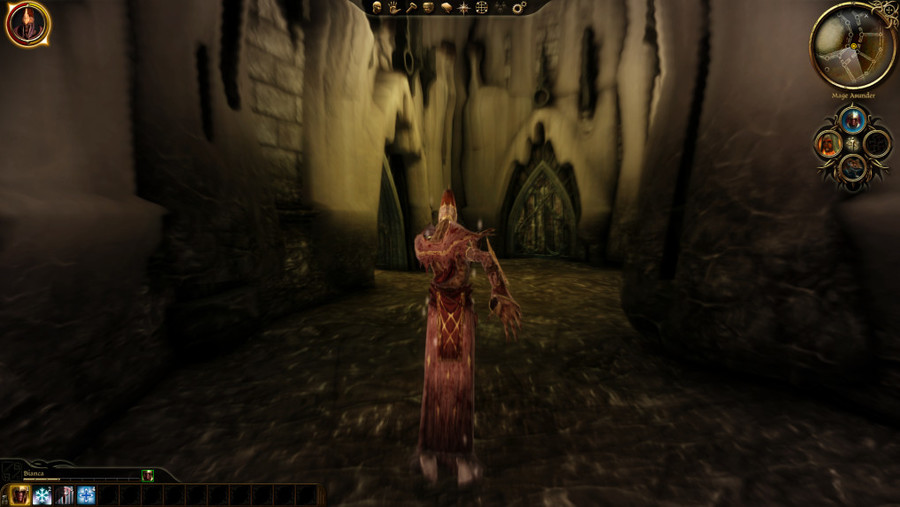 [Fortunately, they're all bugfuck insane.]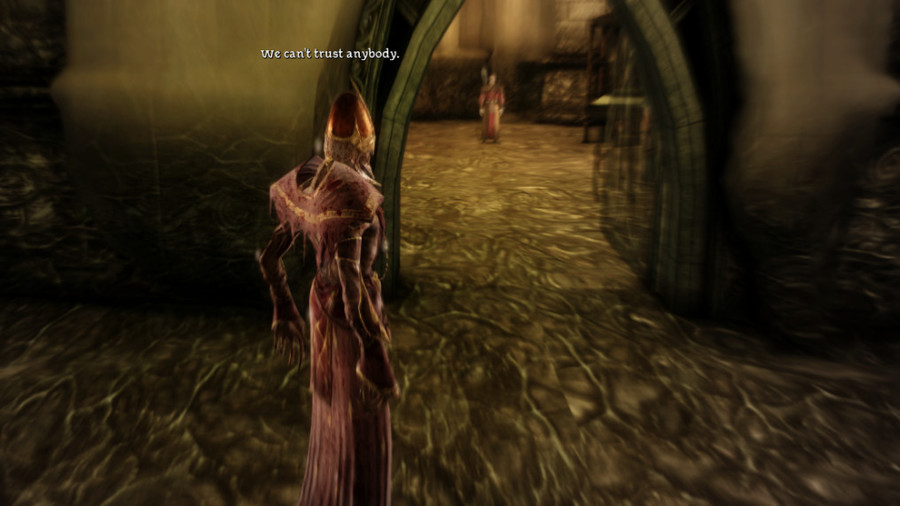 Especially each other.

Oh, the solution is so simple.

We KILL. KILL everyone.

How delightful.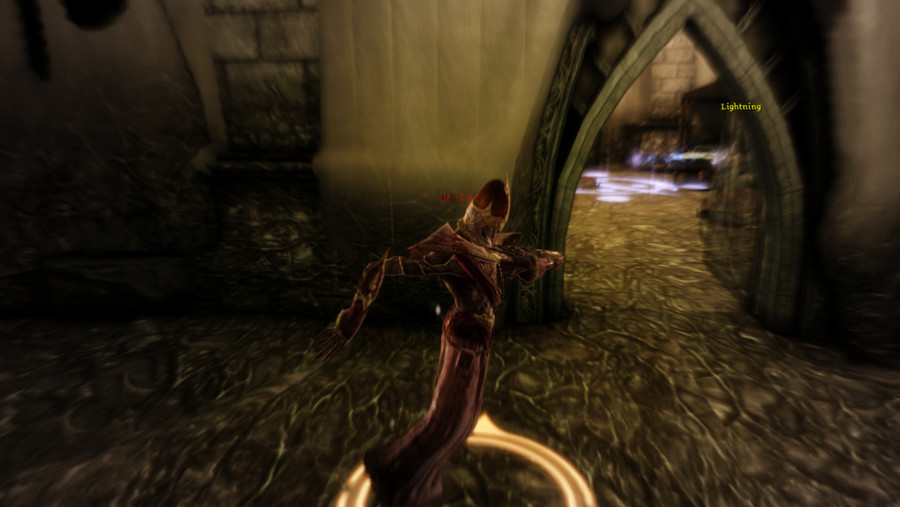 The atmosphere's electric in this place!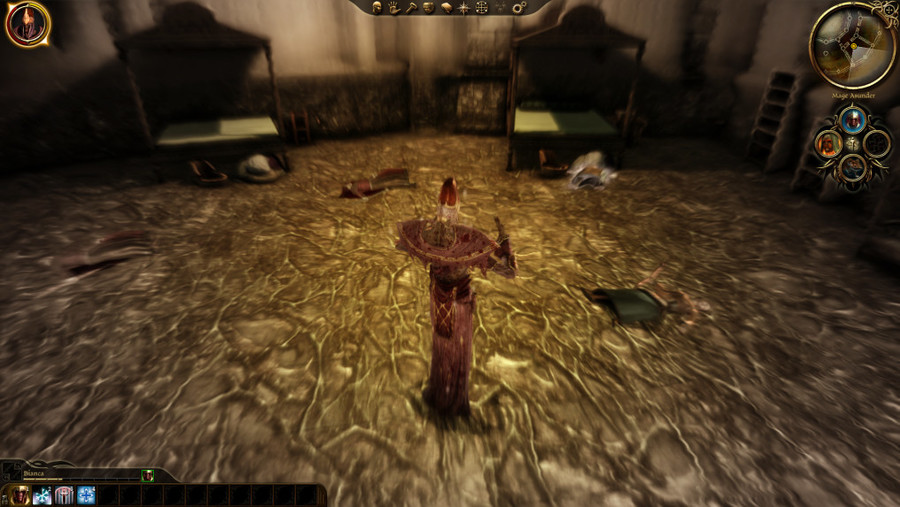 What goes zap, thud, zap, thud, zap, thud, zap, thud?

Four mages commiting suicide!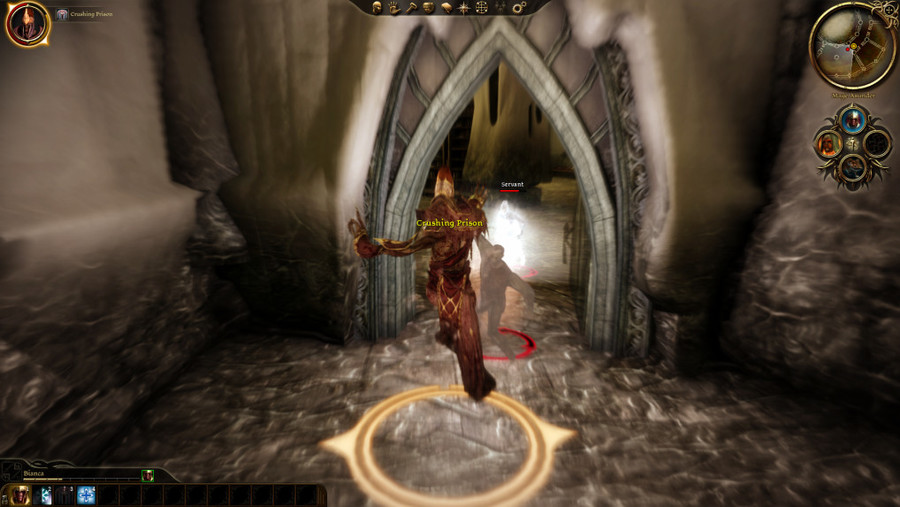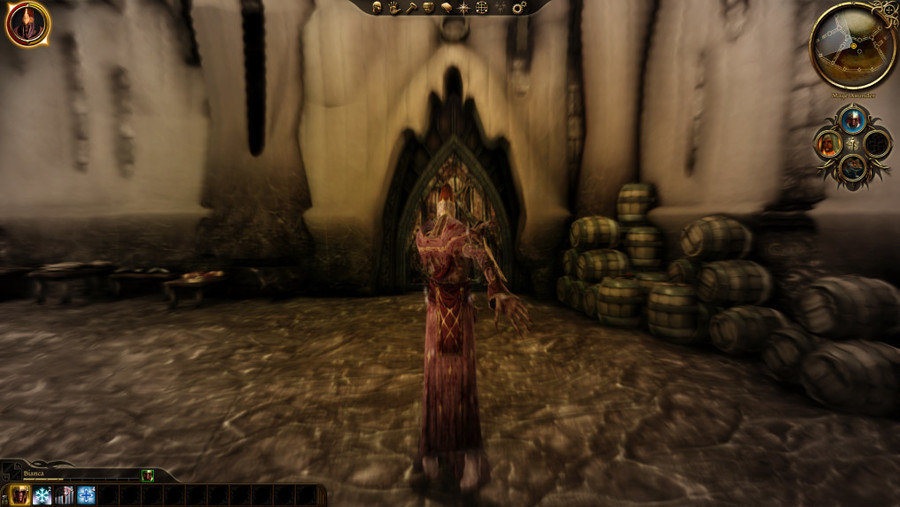 Can I smell burning?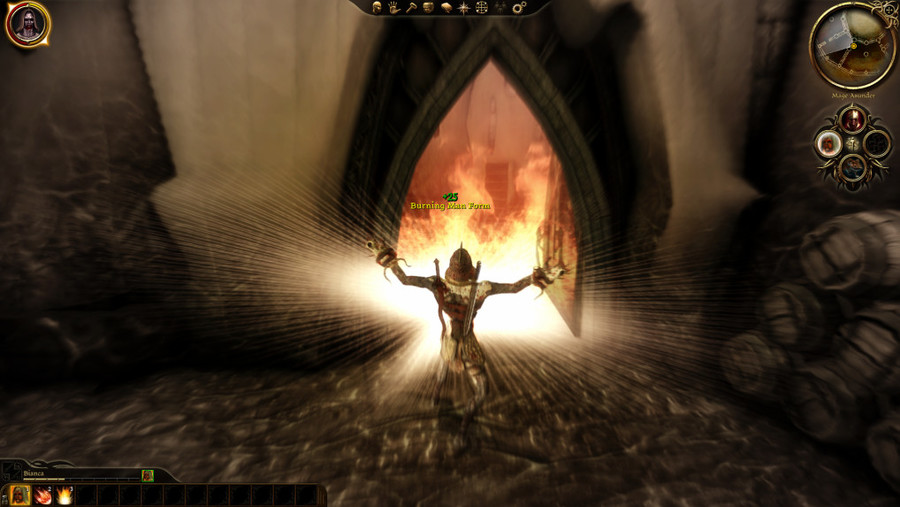 aaaaaaa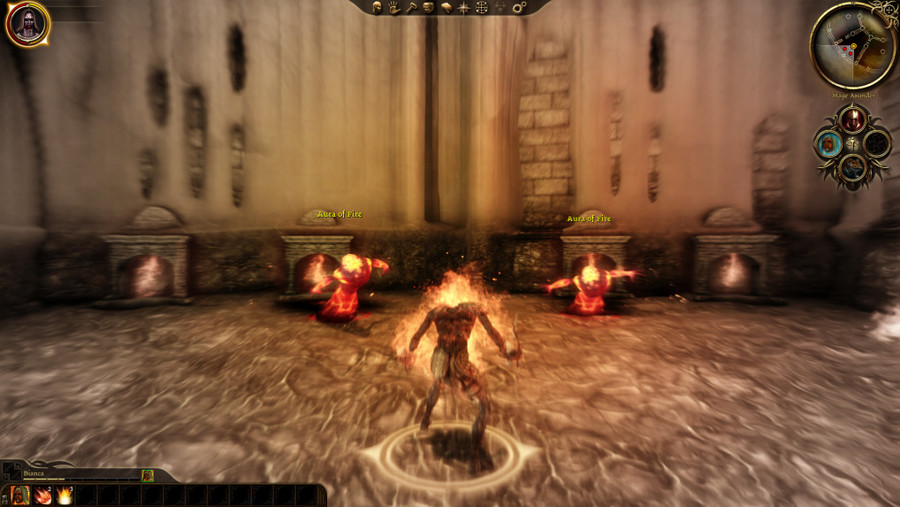 [Burning Man is ideal for fighting Rage Demons, as their most powerful attacks are fire based.]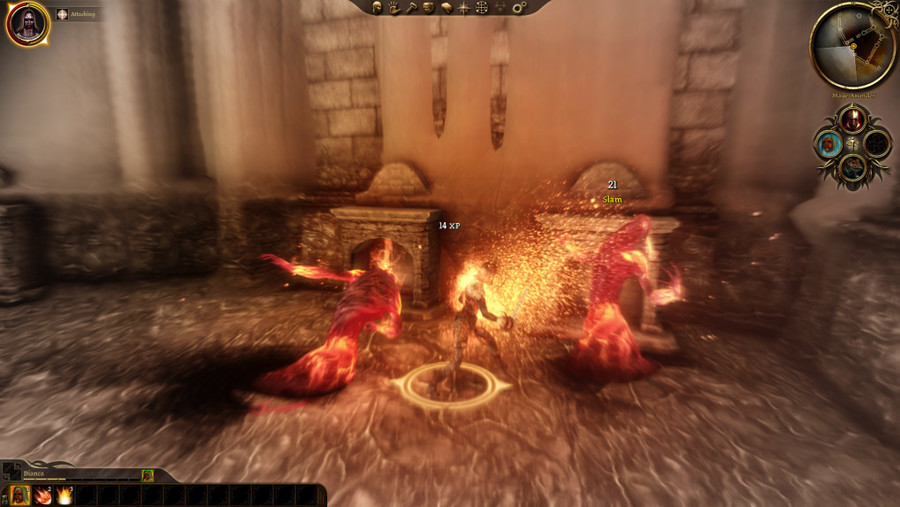 sssssssssss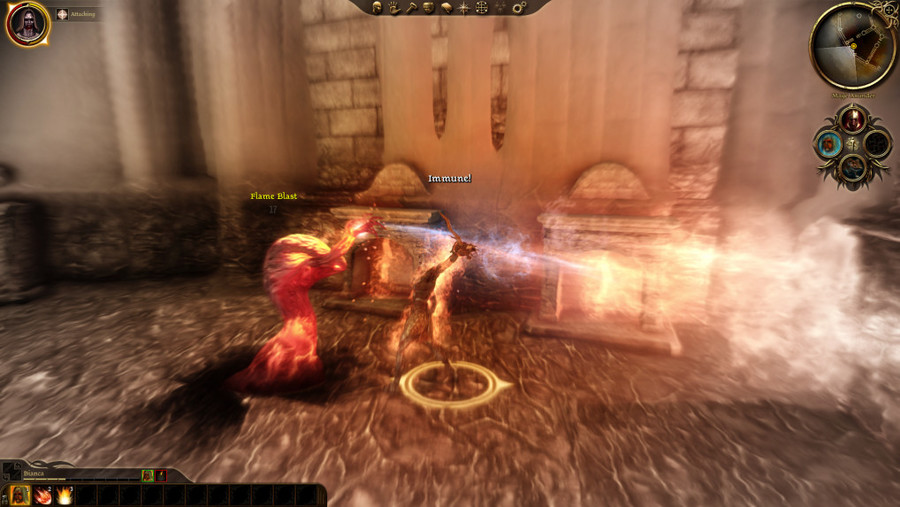 I don't know why I thought this would work.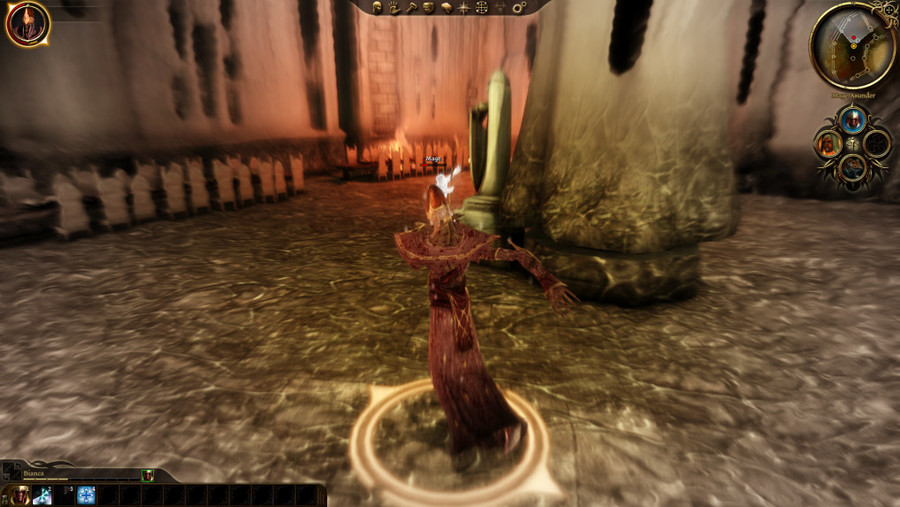 [Mages in this zone can cast ice magic which will one-shot the Burning Man, so it's a good idea to stay in the Spirit form. Most of the time]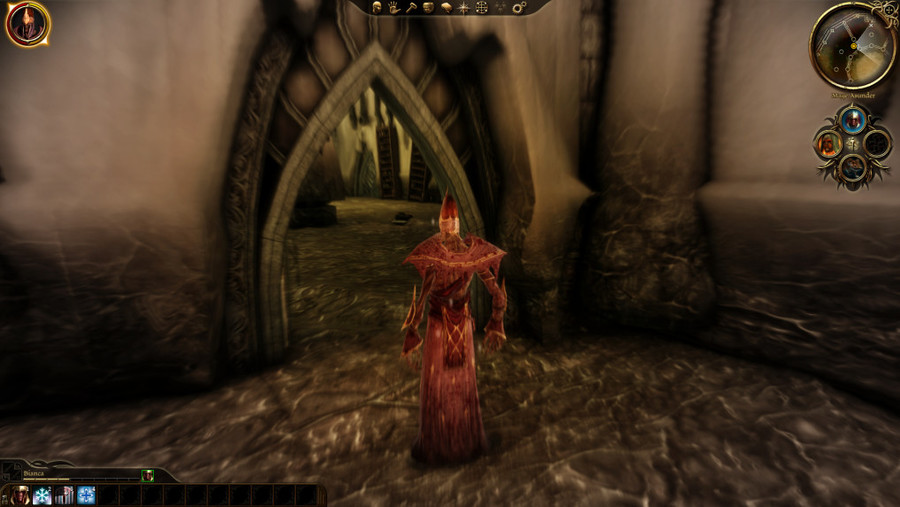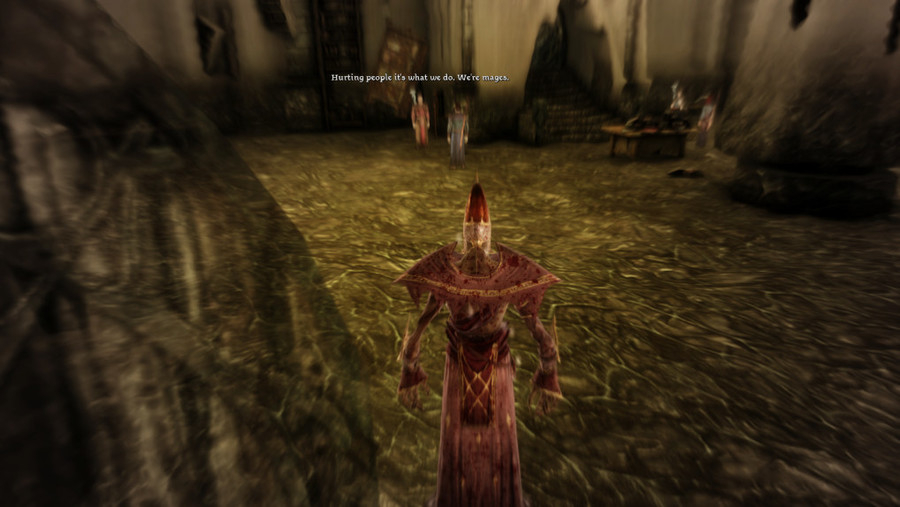 Yes! Our magic gives us power over others! Use your gift today!

Let us play a game! The one who causes the most pain wins!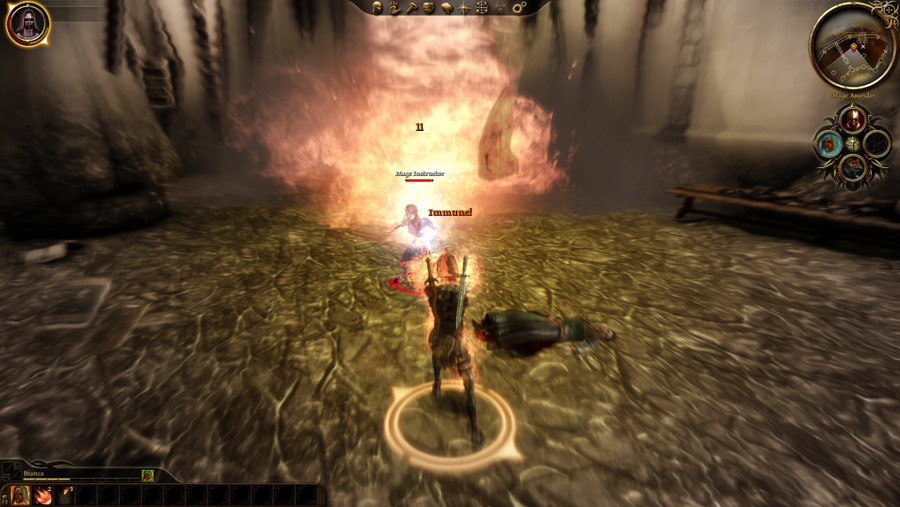 [In this fight the crazy mages like to use Fireball spells, for large area of effect fire damage. Which the Burning Man is immune to. And friendly fire is enabled. Can you see a strategy emerge?]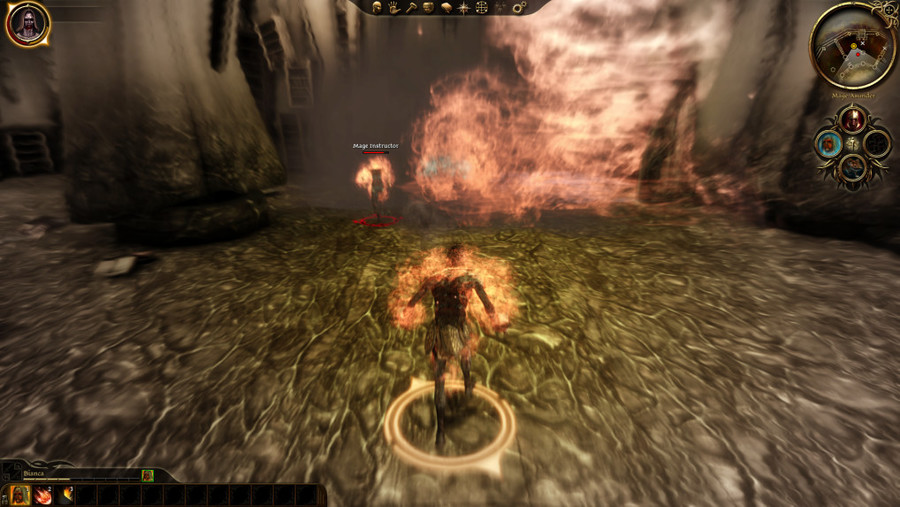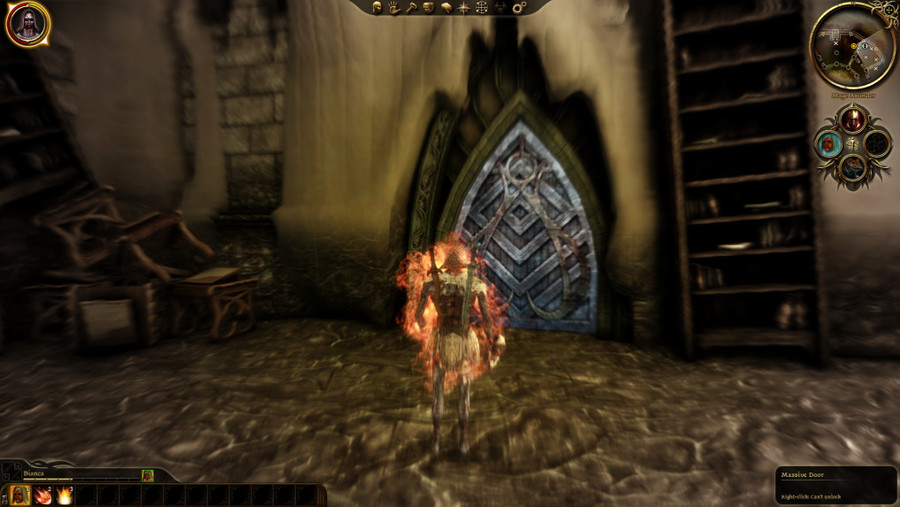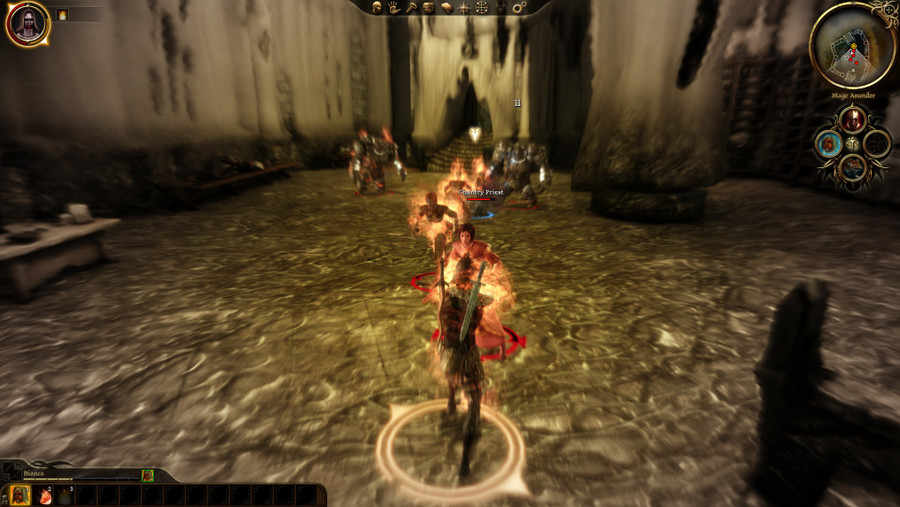 hhhhhhh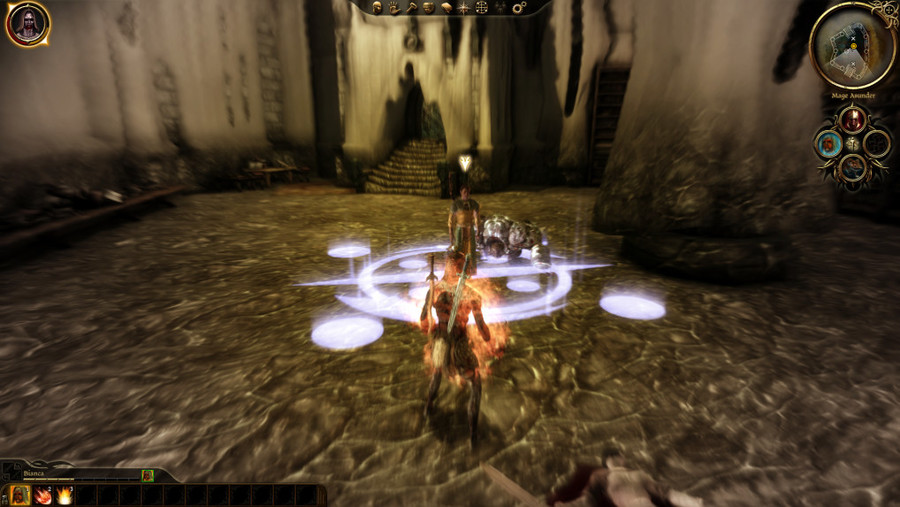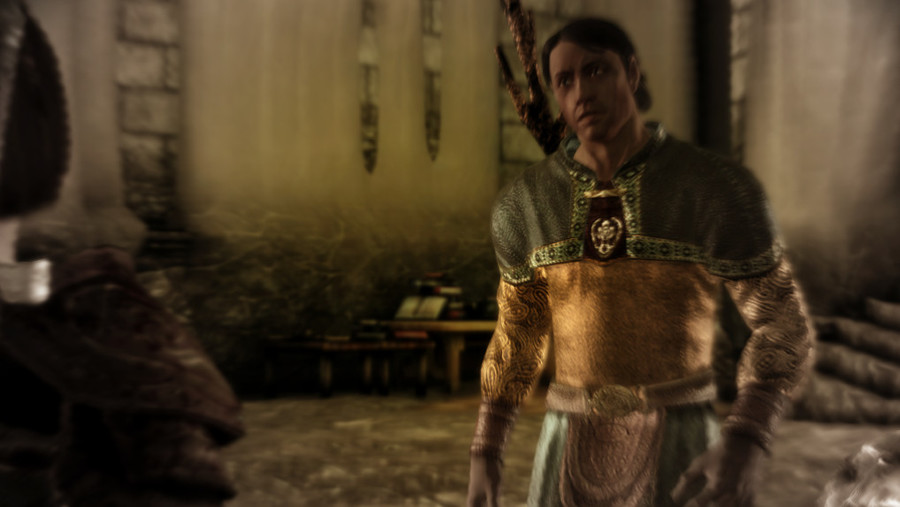 Thank you. It is time for this dream to come to an end.

You're a mage? And you're dreaming of mages killing everyone? That's messed up.

Thanks for the psychoanalysis. It's really appreciated.

I give you my strength. It will be of little use against the demon that rules here but perhaps it will help in other realms.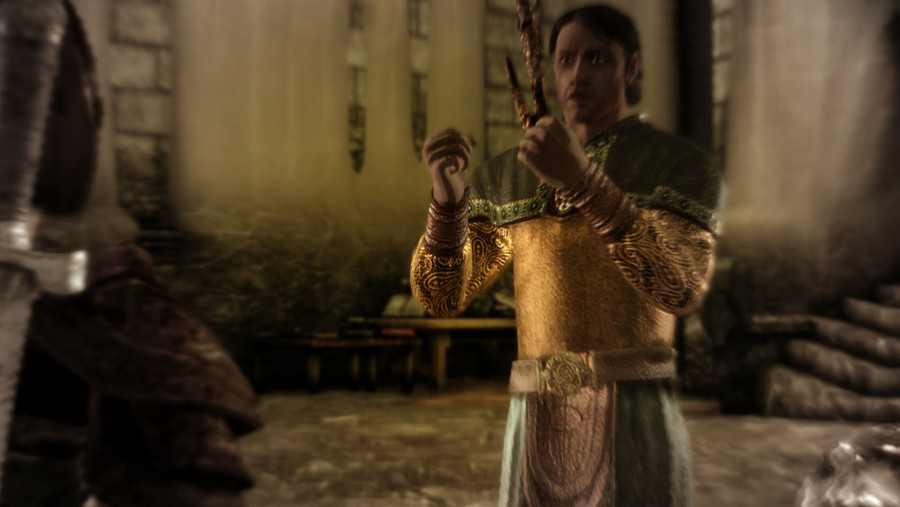 Find a way to kill all the demon lords to open the way to Sloth. Free us all from this nightmare!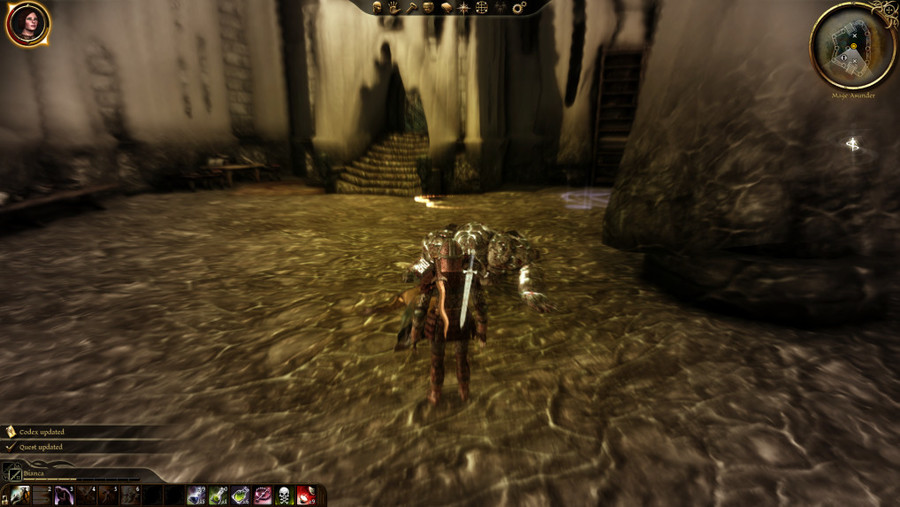 I feel... kind of.... STRONGER.
*fwoof*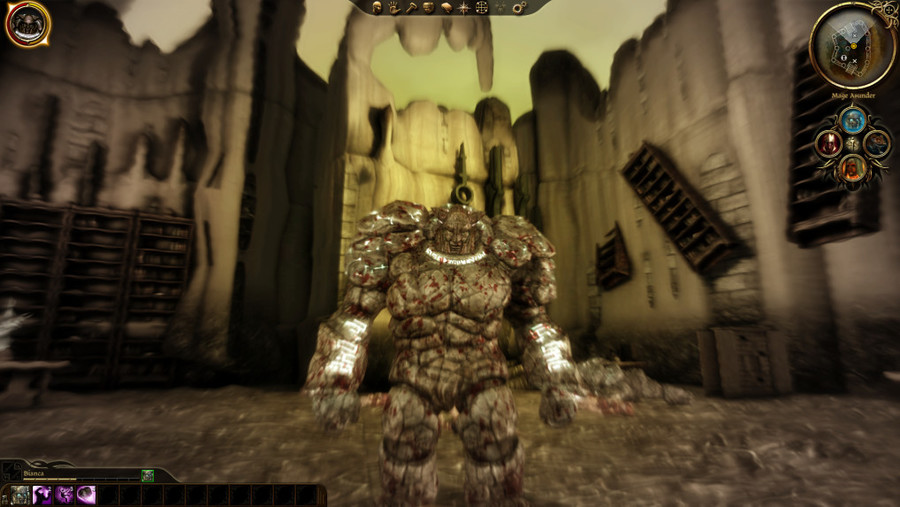 BIANCA SMASH!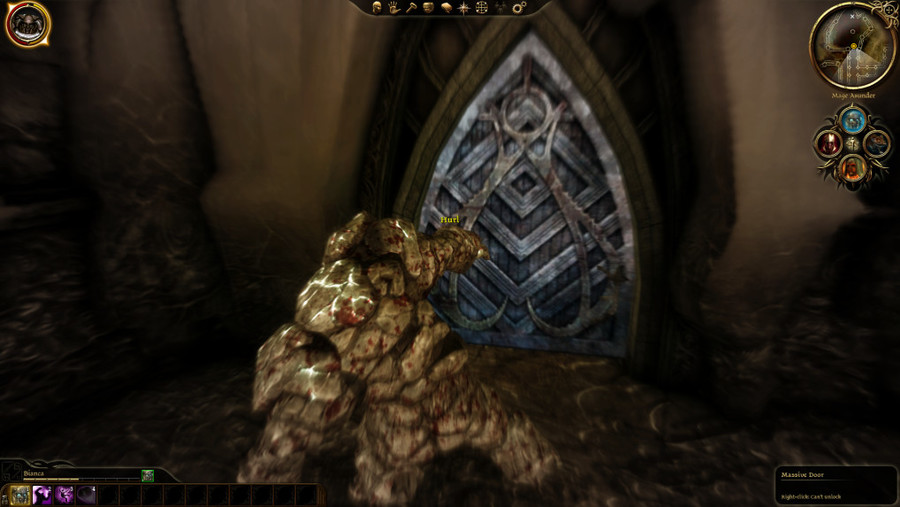 [The Golem form is incredibly resistant to physical damage. Its special attacks mostly revolve around punching things. Such as this door.]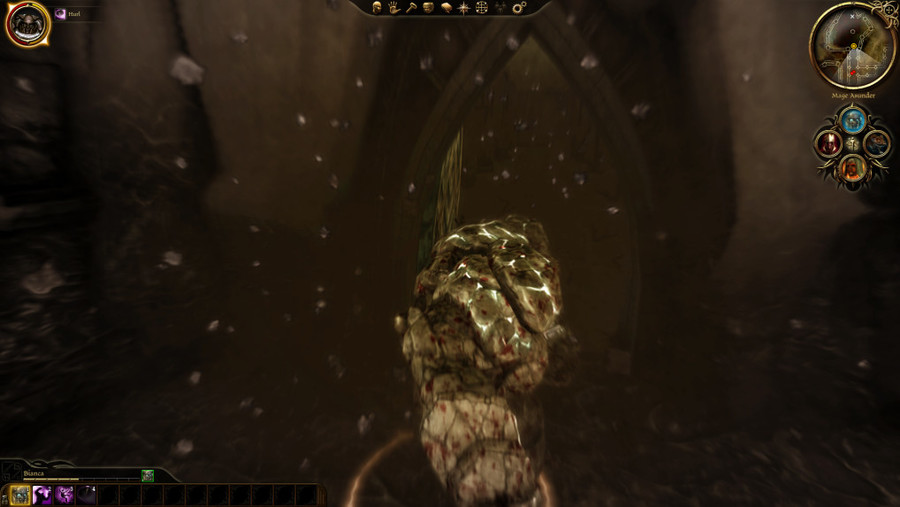 BOOM!
[To be more specific we pulled a rock out of the ground and then smashed it into the door.

Just like the Spirit form lets us open ethereal doors, the Golem form lets us break open fortified doors.]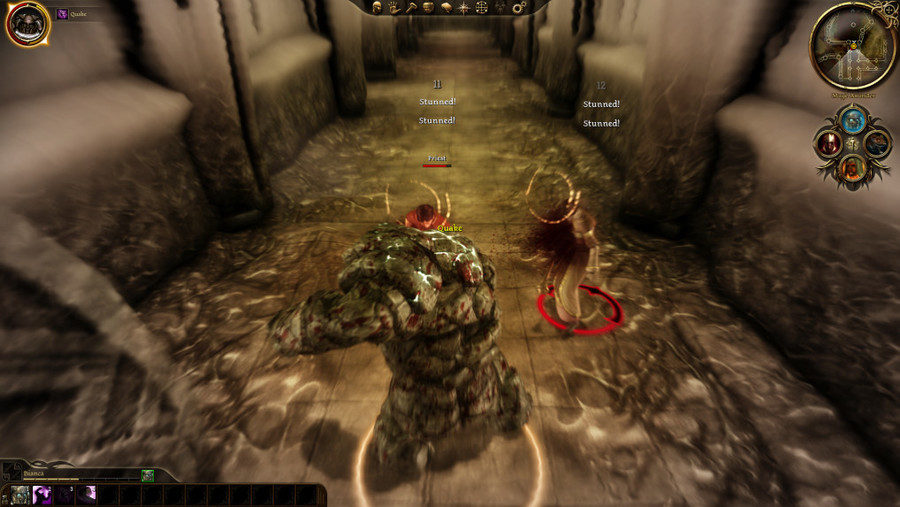 [The Golem can punch the ground, causing an earthquake and stunning everything near us. It can also throw rocks at people, knocking down everyone near the target. There is also a skill that lets us punch someone really, really hard. It's great.]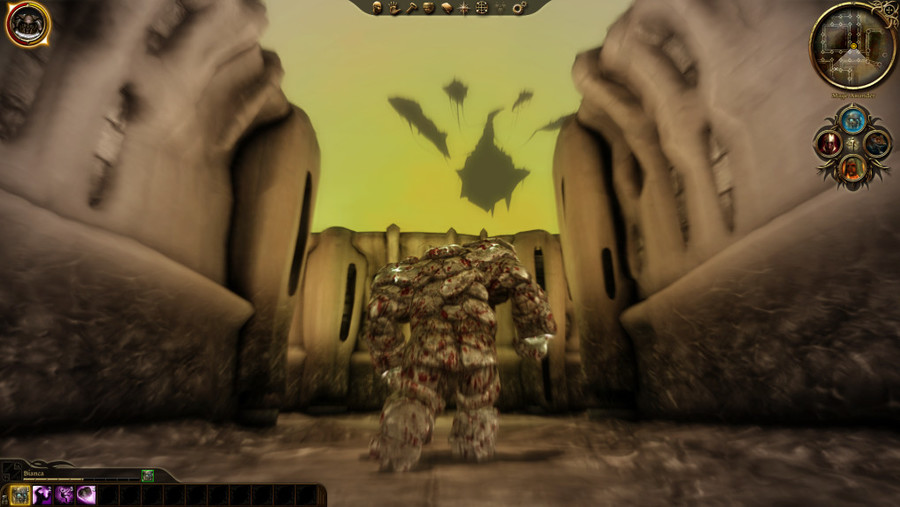 SKY FUNNY!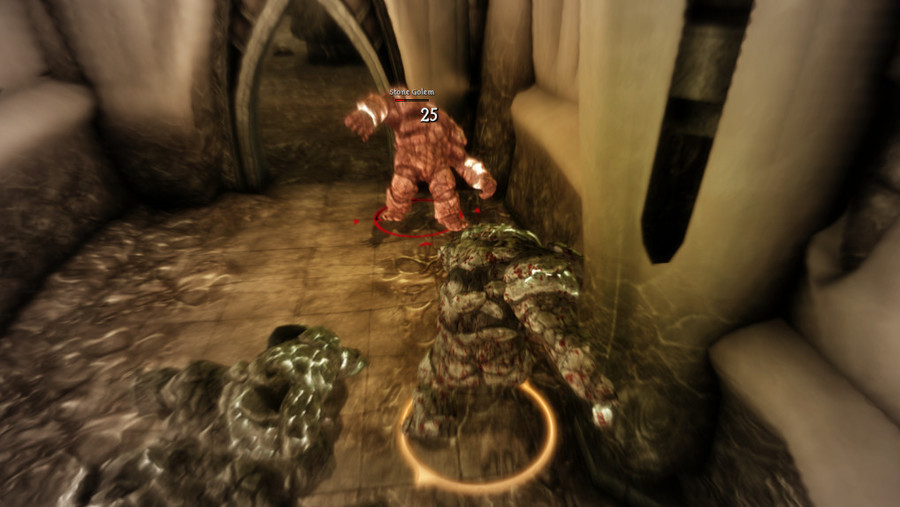 PAPER BEATS ROCK!

YOU ARE NOT PAPER. YOU ARE ALSO ROCK.

I KNOW I AM. BUT WHAT ARE YOU?

I... AM PAPER?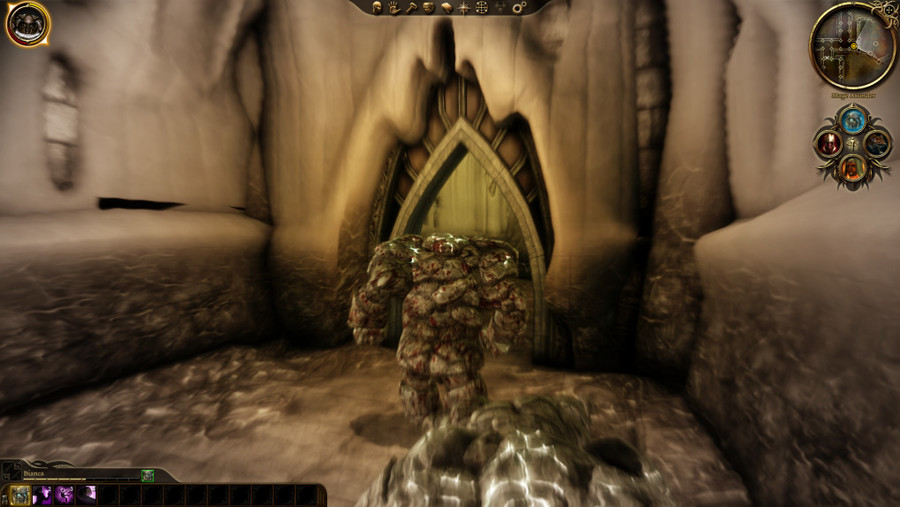 WEAK LIKE PAPER!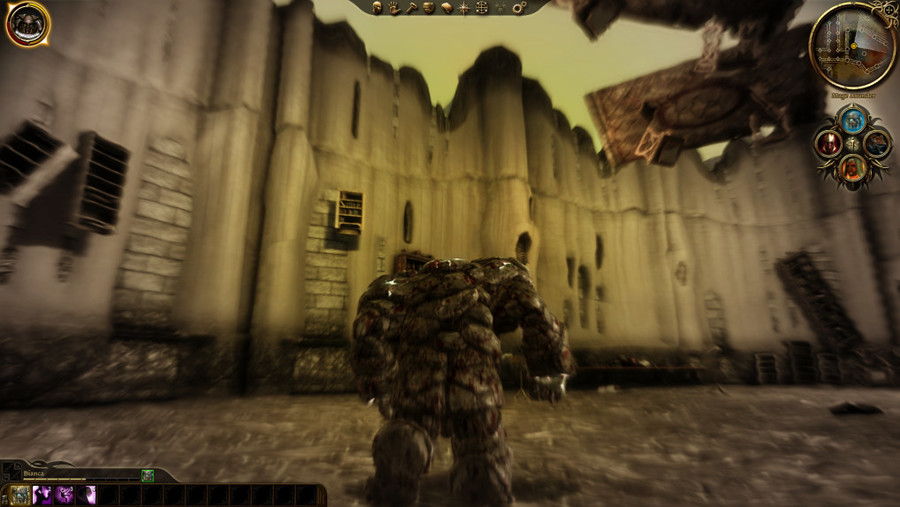 [The second section of Mages Asunder consists of four rooms off a central corridor. Each room has a codex entry explaining one of the Schools of Magic, in case you wanted to get your learning on.]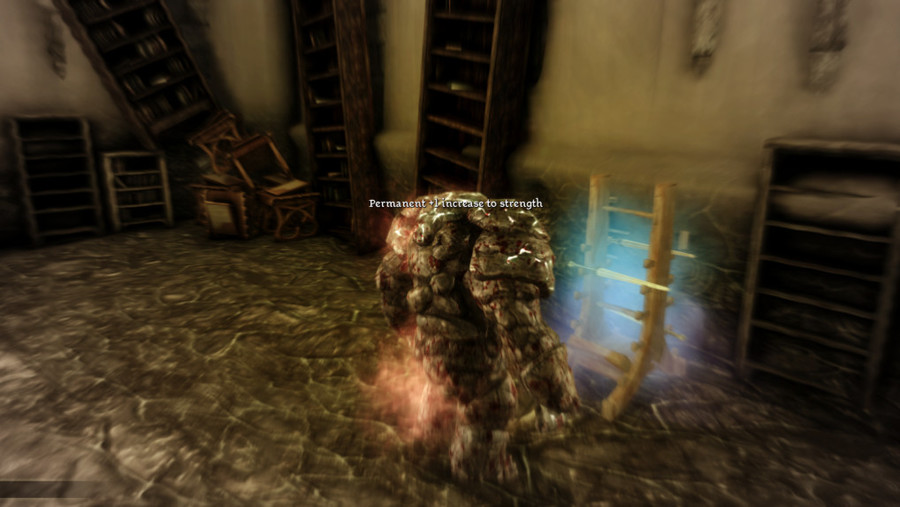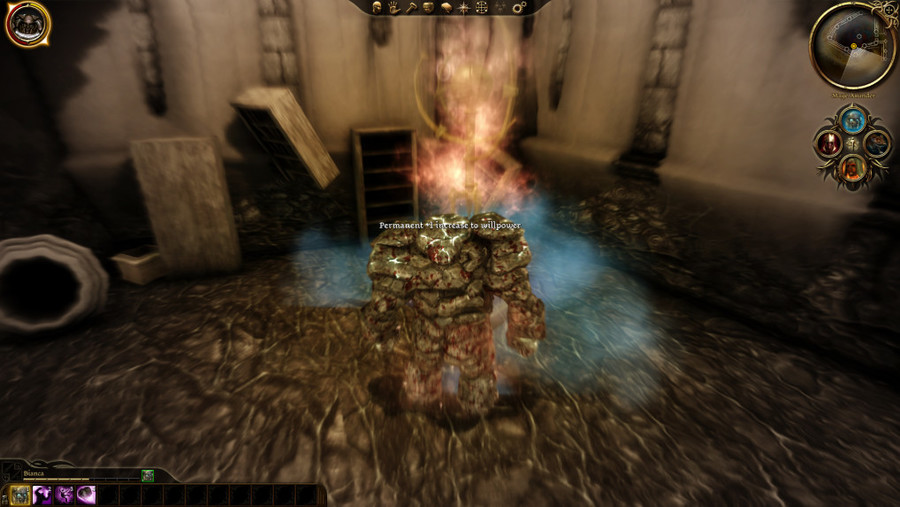 [There are also Strength and Willpower Essences in two of the rooms as well.]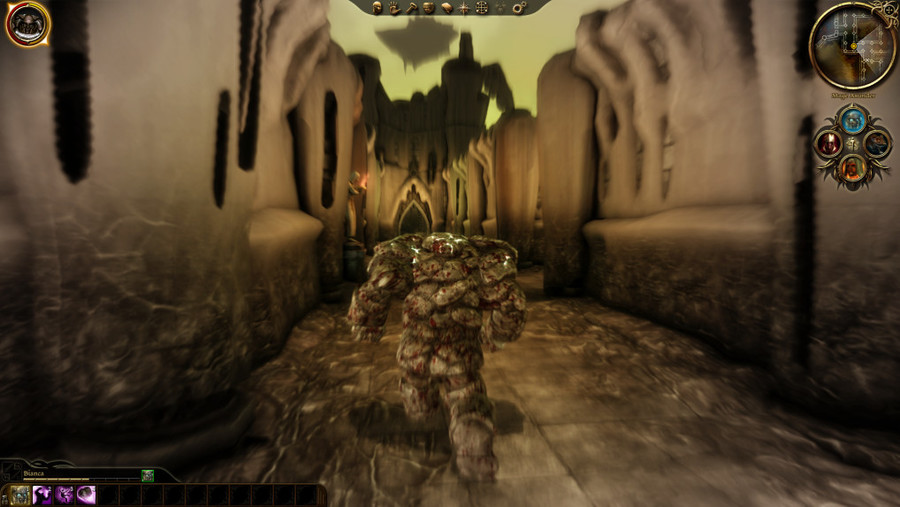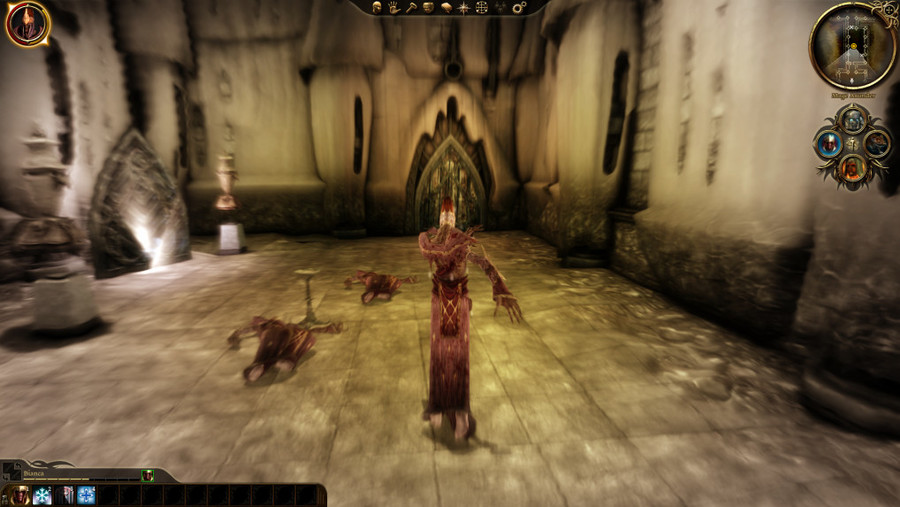 Hey, fellas, quit lying around on the job. You're making me look bad!
[Eventually you come to another ethereal door. Through it is...]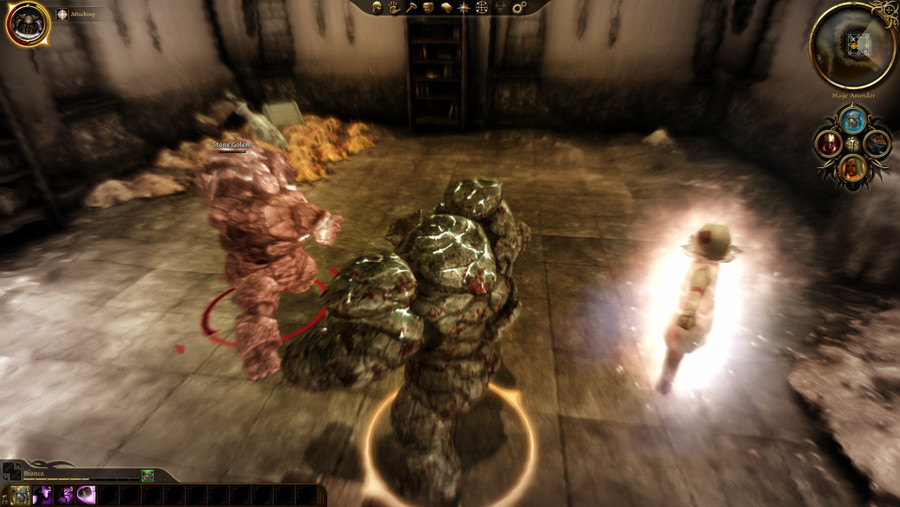 [...more Golems. Nevermind.
There are an amazing four Essences to collect from this little area though, two for Dexterity, one for Cunning and one for Constitution. They're really throwing the stat boosts at you now.]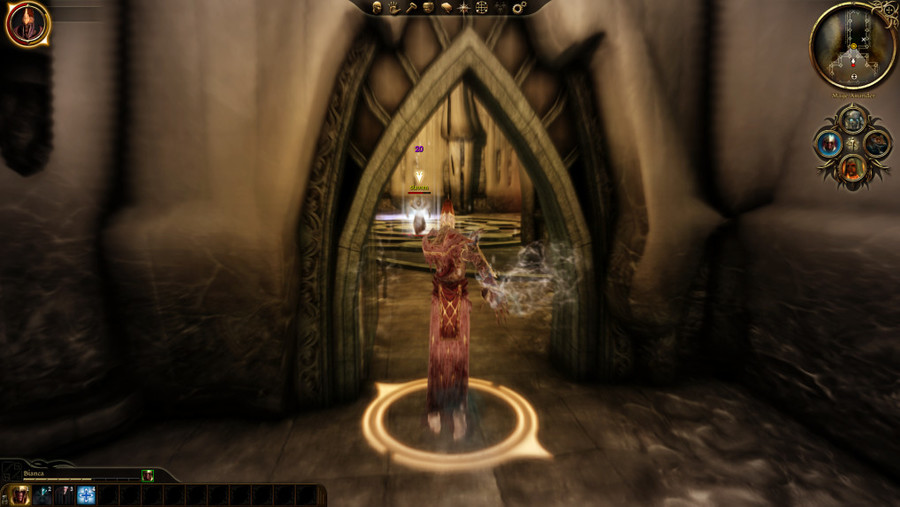 [Back through the spooky door, we find the zone's boss waiting in the next room.]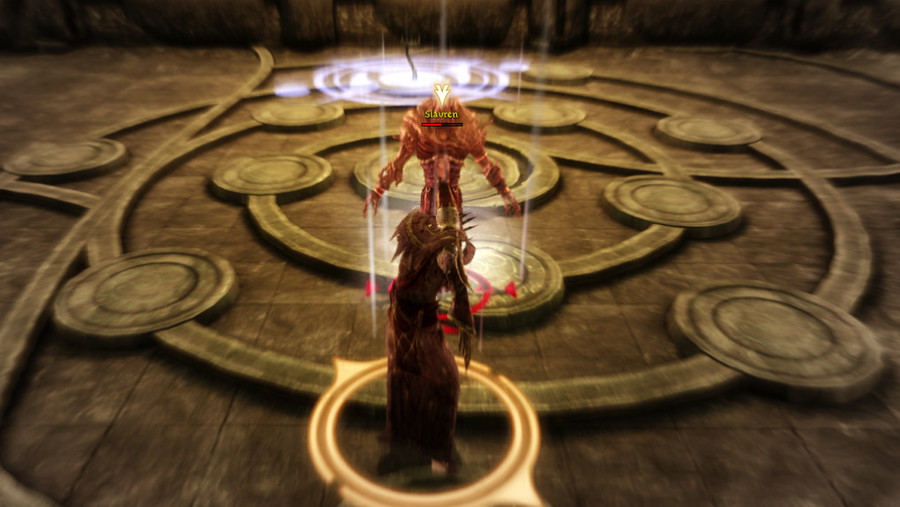 Slavren? More like Suckren!

Booooo.

Well, I'm not wasting my best material on you.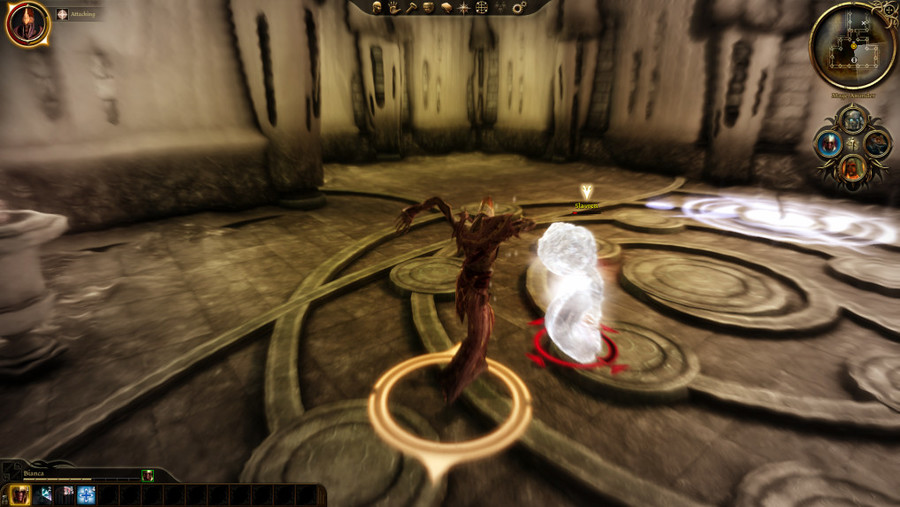 [Like the dreaming mage said, taking the Golem into this fight is ill-advised, as Suckren is a spell caster and the Golem form lacks magic resistance. The Spirit form on the other hand has plenty, and good old Crushing Prison trivialises the battle.]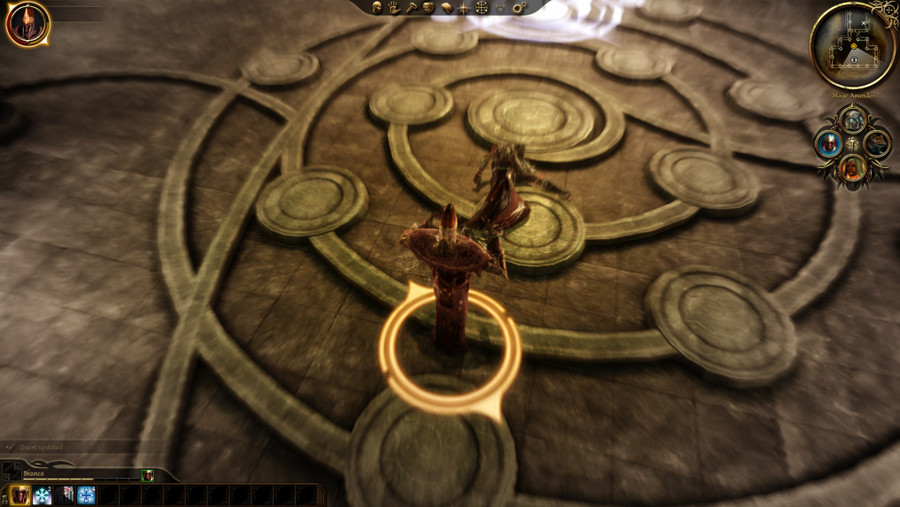 Zone cleared! Where's my medal?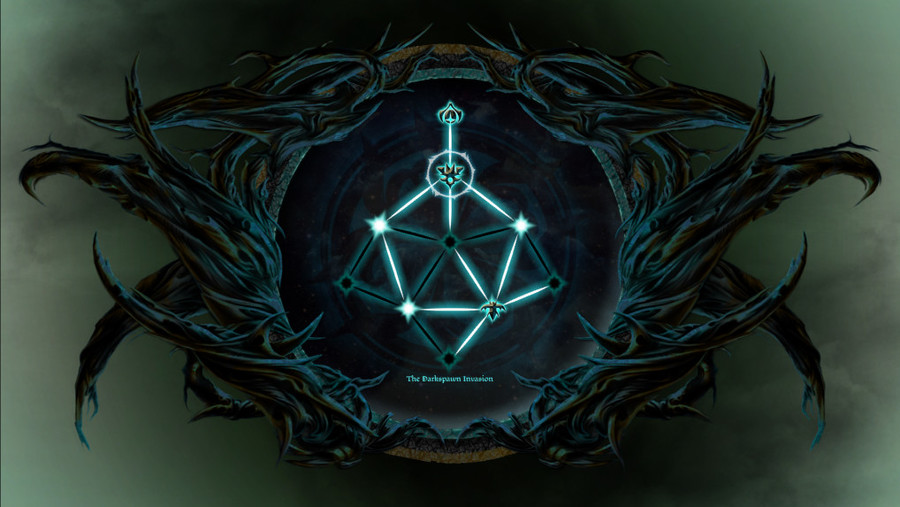 [Defeating an area boss causes the pathways off the area to light up and an icon to appear. The dream of Weisshaupt Fortress, the Raw Fade and Mages Asunder have all now been cleared.
Now we have all four forms we can access everything throughout the Fade. Let's go back to the
Darkspawn Invasion
first.]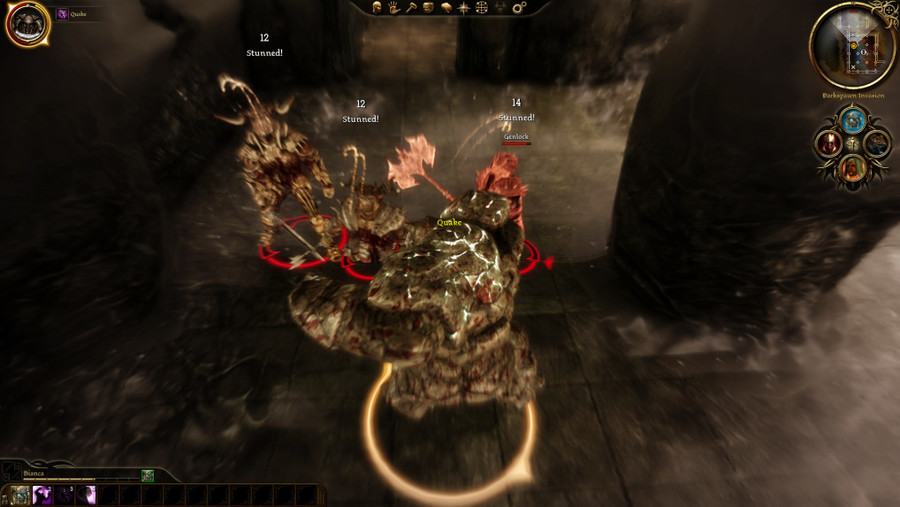 [We can SMASH our way through a locked door near where we met the Templar dreamer that gave us the Spirit form. There's also a locked door near the start of the zone containing another Strength Essence, for more bonus stats.]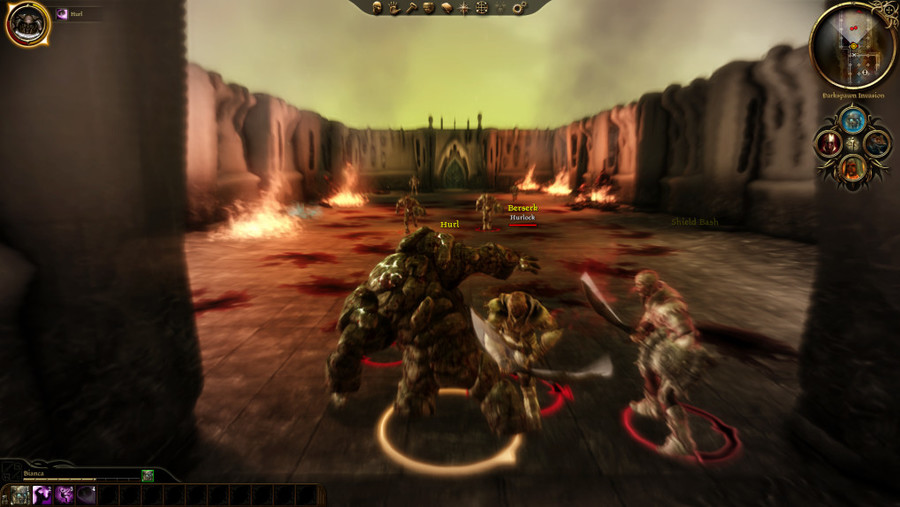 DON'T MAKE ME ANGRY.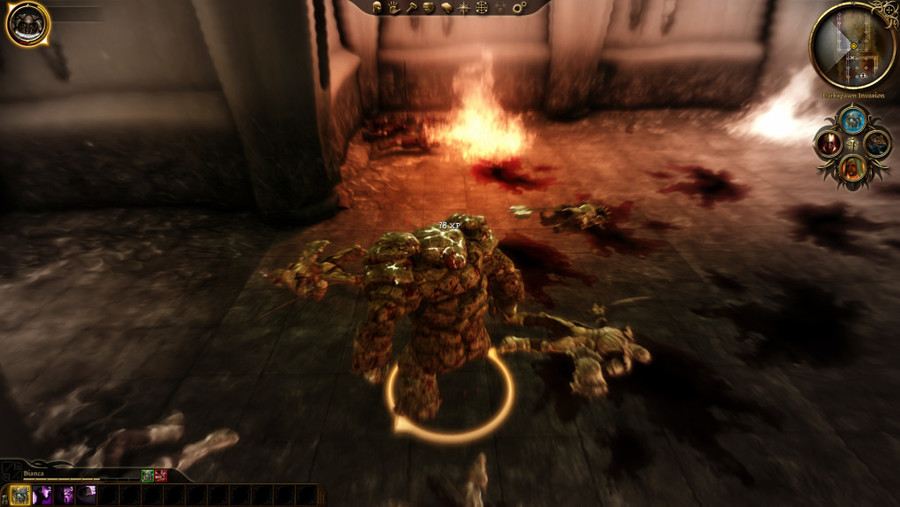 YOU NOT LIKE ME WHEN I'M ANGRY.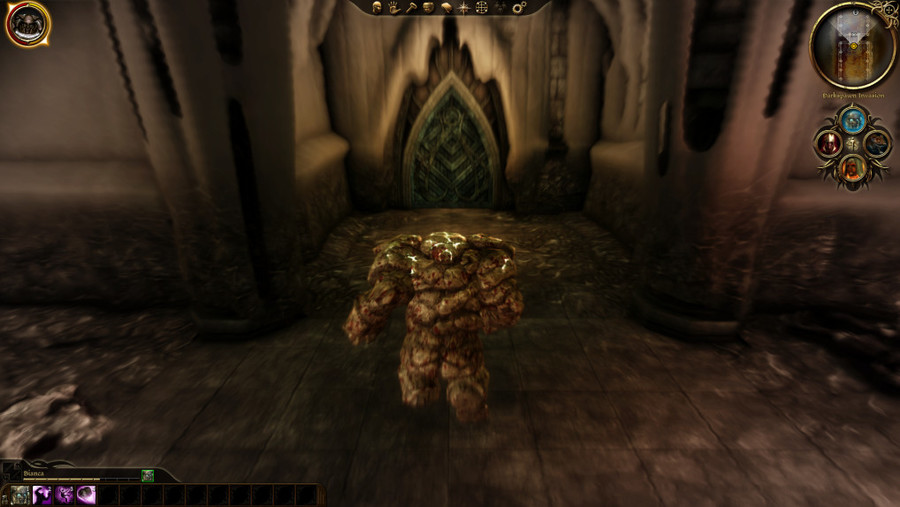 [The boss room is just through...]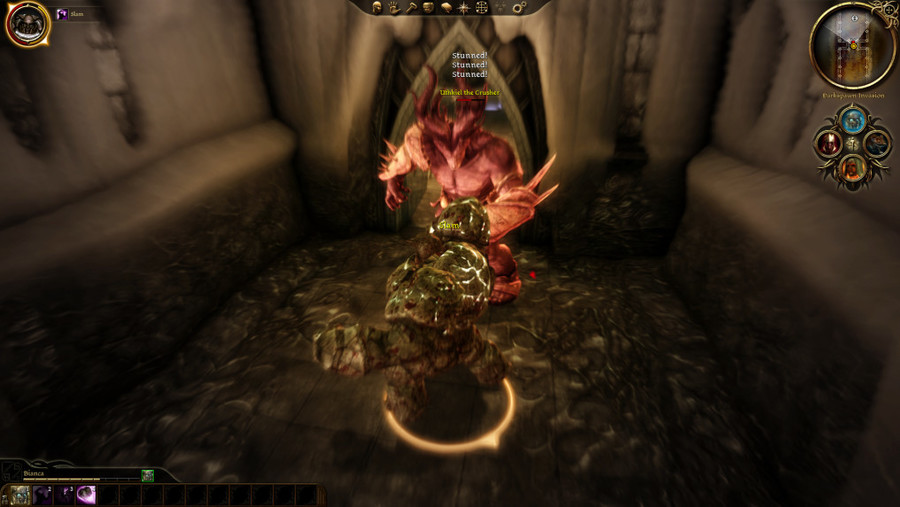 Bleh!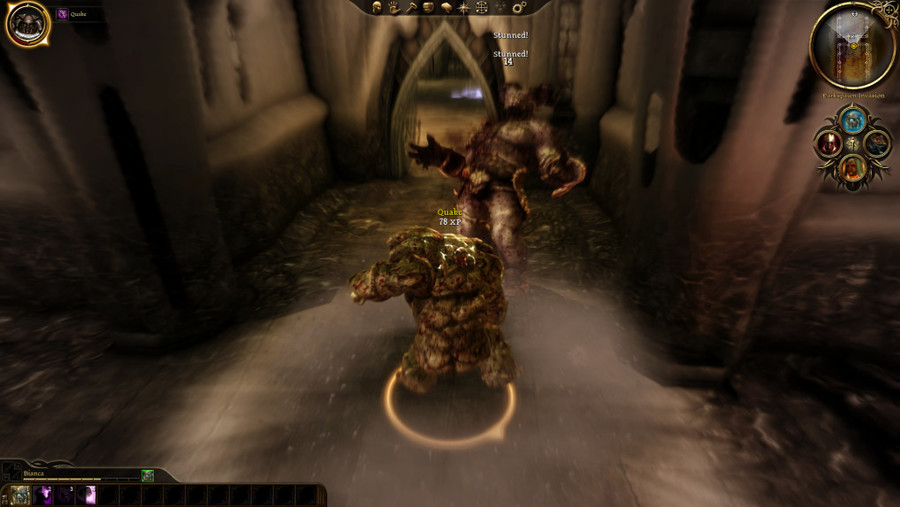 ONE PUNCH IS ALL I NEED.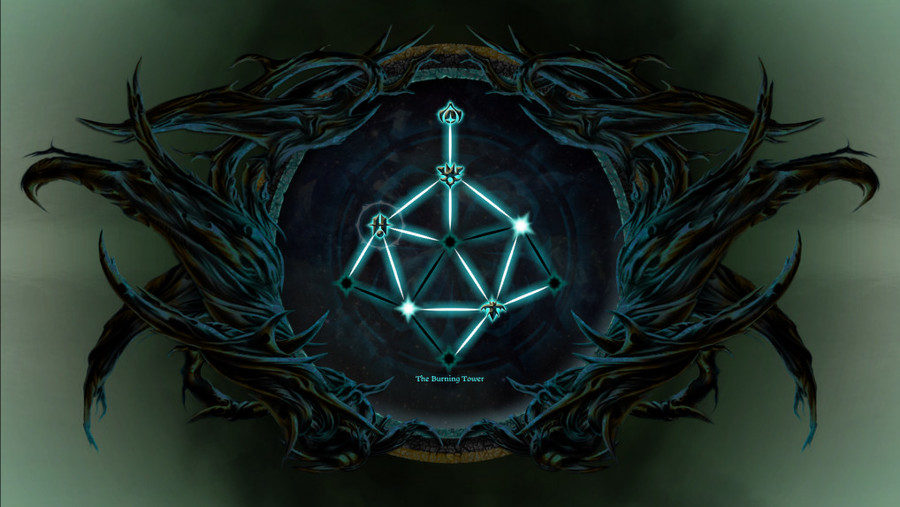 [Let's finish off the Burning Tower next.]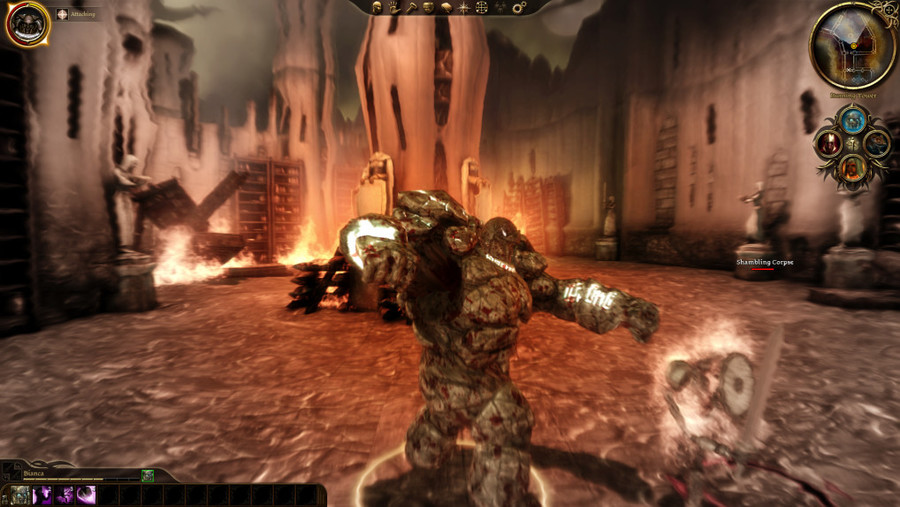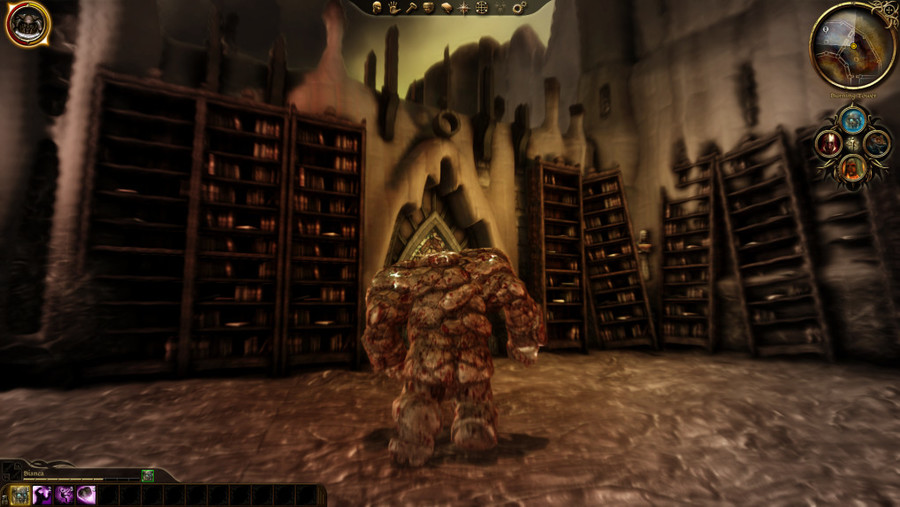 [The Golem is basically Easy Mode for the Fade. It has a mountain of HP and its skills are all very powerful.]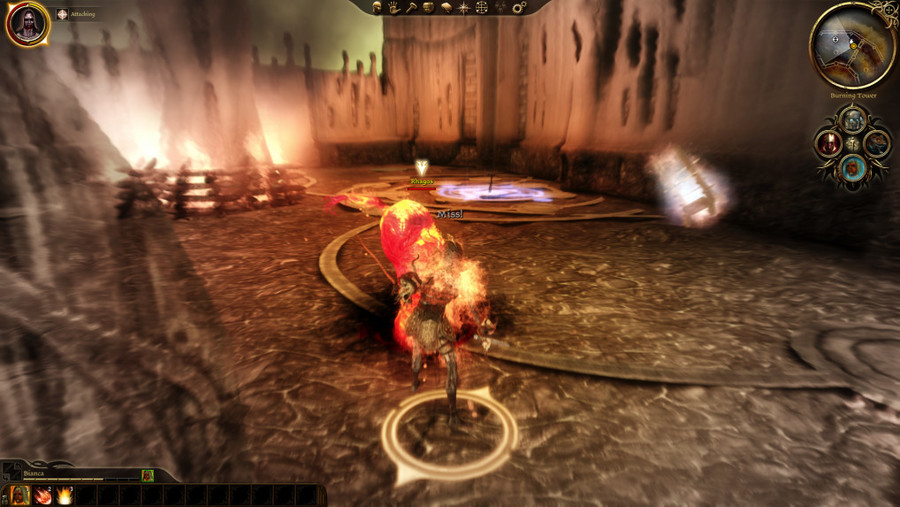 [That said, this zone's boss is a Rage Demon, so the Burning Man makes it even more of a cakewalk.]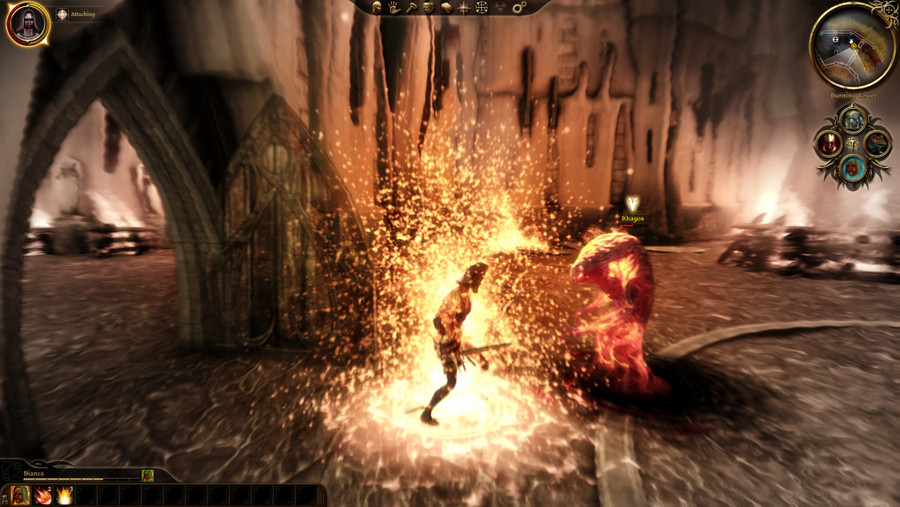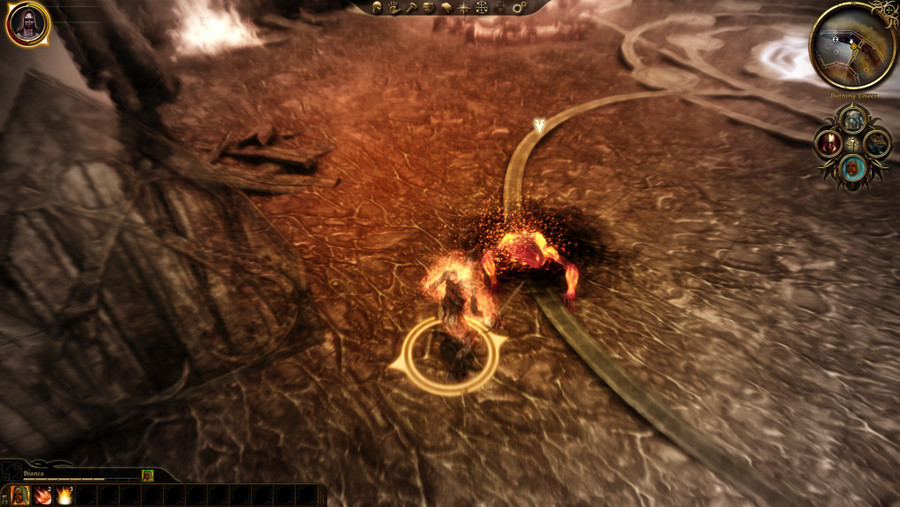 I'm mellllllting away.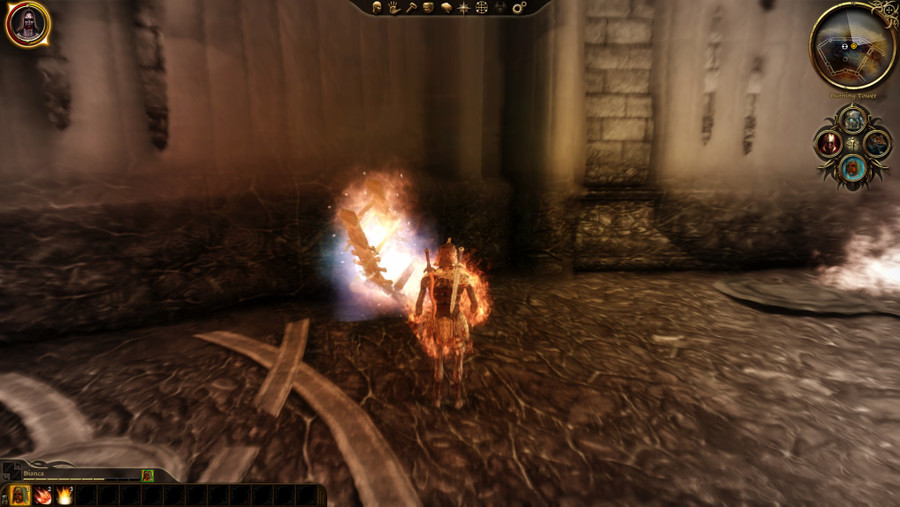 [For our troubles, we get another Strength Essence. There's also a Magic Essence we can get to in this zone now we have the Golem as well.
If you haven't been counting, then that's +10 to our stats since the start of this update. Over 3 level up's worth of bonuses!]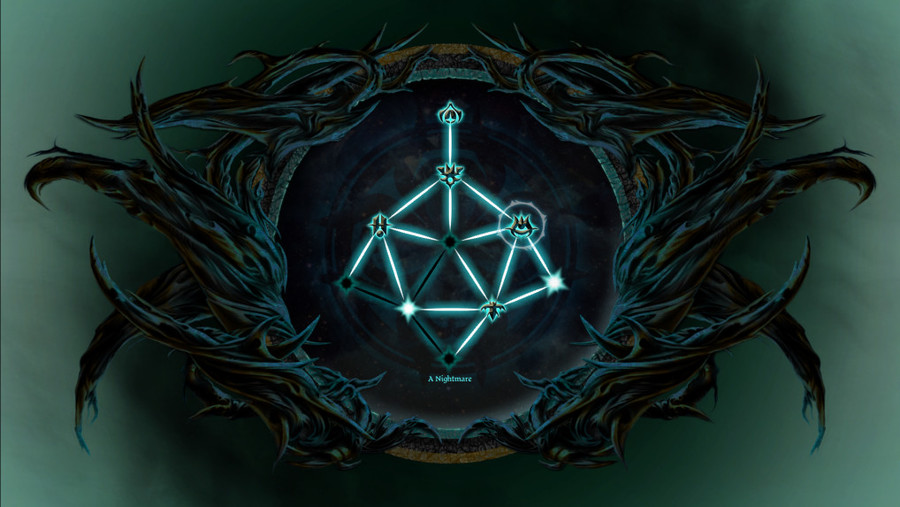 [And somewhere new has been unlocked on our Fade Map...]
NEXT TIME:
Three Nightmares and a Little Lady.
NEW CODEX CONTENT:
The Hierarchy of the Circle
Rules of Magic
The Four Schools of Magic: Creation
The Four Schools of Magic: Entropy
The Four Schools of Magic: Primal
The Four Schools of Magic: Spirit
[The Schools aren't just fluff. Each corresponds to one of the mage skill trees, and describes what its primary attributes are.
The best school is, of course, Spirit.]