Part 21: Tank Masters: Rank B.
Tank Masters: Rank B.

Rank B, Prima Battaglia: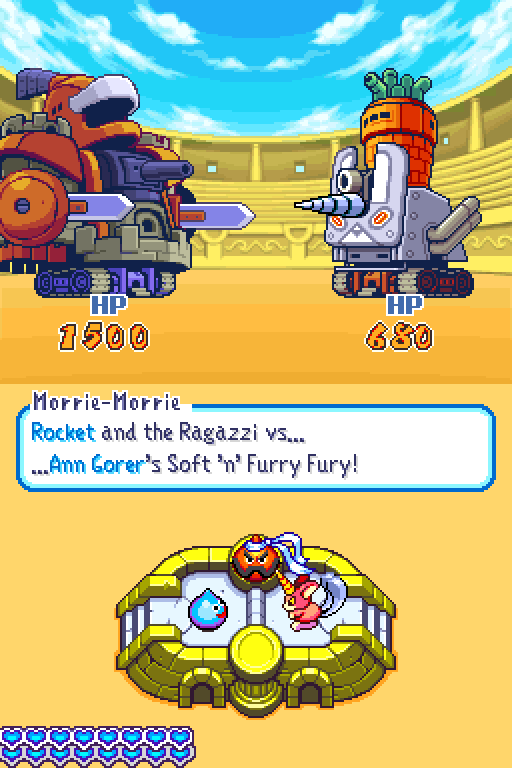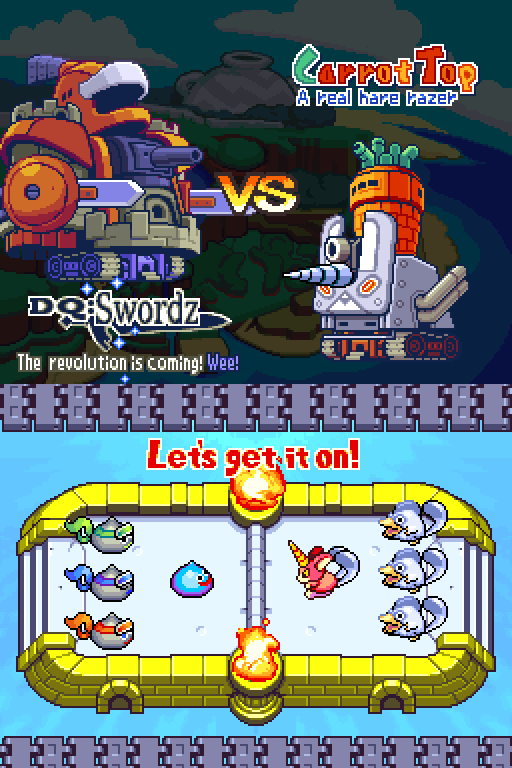 Aw, it's a pity that themed teams don't get special titles from Morrie-Morrie. But yes,
we have the Goonins helping us out today against this fluffy and furious bunicorn.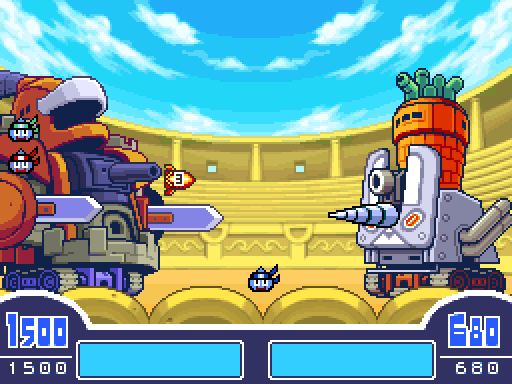 Gooshido surprises me when the battle starts by just leaping into the enemy's tank to steal ammo… after an initial slip-up. All three of the game's ammo thieves have their own way to avoid dealing with doors, it seems.
We've already seen how Tokyo Tom performs, and Goosashi is a decent ammo loader. So the Goonins make for an alright team (if you don't mind their method of attack), but a player who's been diligently collecting monsters can do better.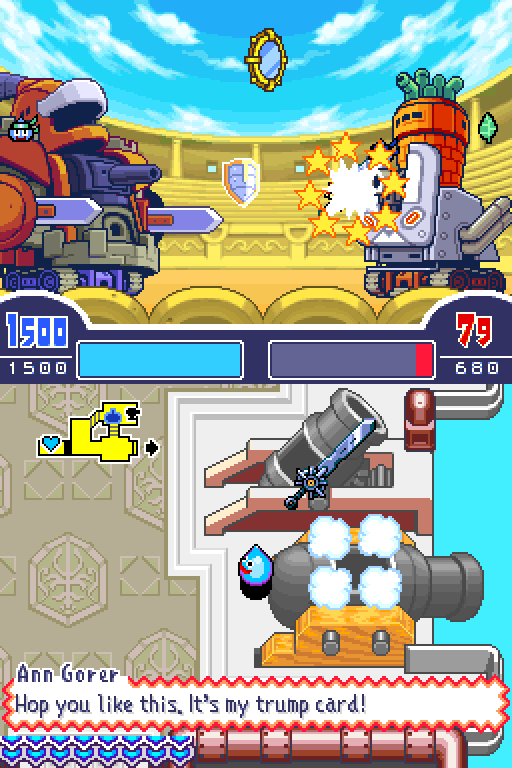 Ann Gorer's horn rams right into the Hero Sword on launch, knocking both out of the air. So much for that, then.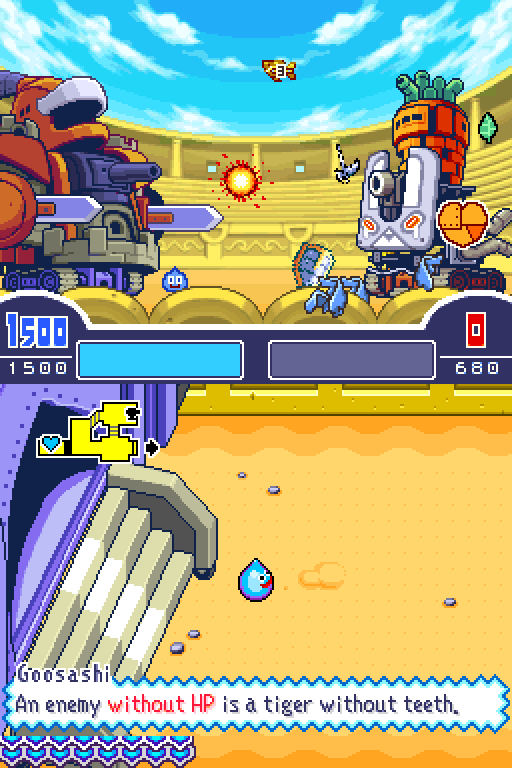 This particular fight can be somewhat dangerous if you don't disrupt the enemy's operations, but Rocket's team make short work of it this time around.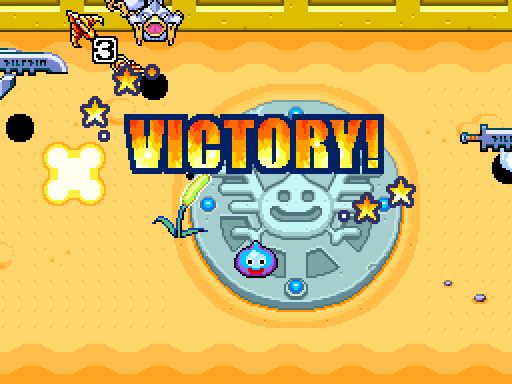 Rank B, Seconda Battaglia: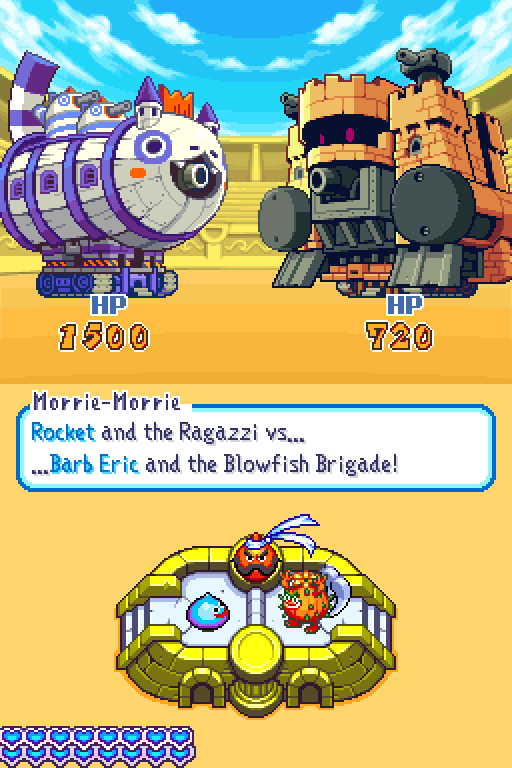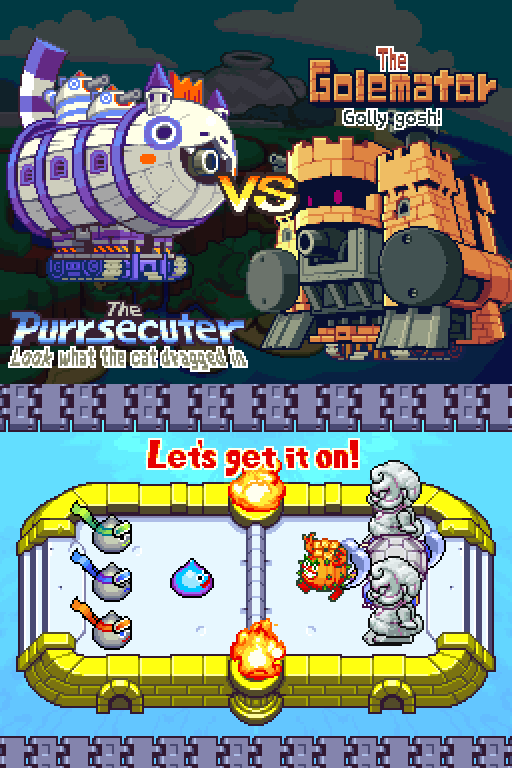 This enemy team is one that most crew members can't really handle, with Big Daddy being a notable exception.
The fight itself is highly gimmicky though.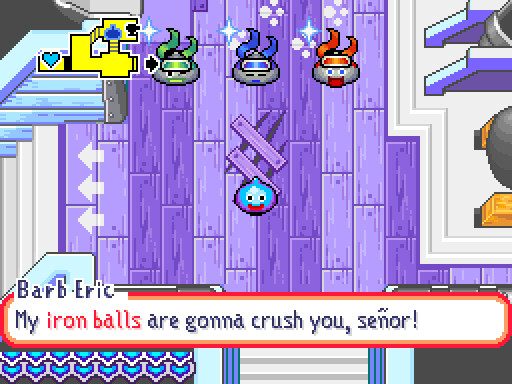 Barb Eric has only two kinds of ammo in stock, you see. The powerful Destructiballs… and Iron Shields with which to try and defend them against our onslaught of ammo.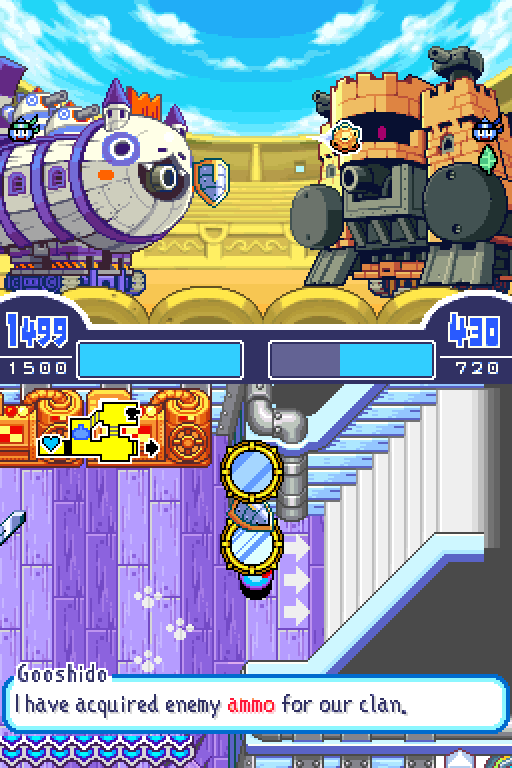 As you may guess, this gimmick doesn't work out quite so well for him. It'd be better if his crew weren't so slow, but still not very threatening.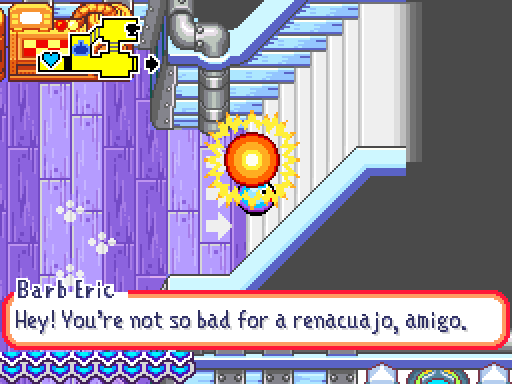 Renacuajo… From some very brief searching, it looks like that means 'tadpole'. I guess he's calling us shrimpy.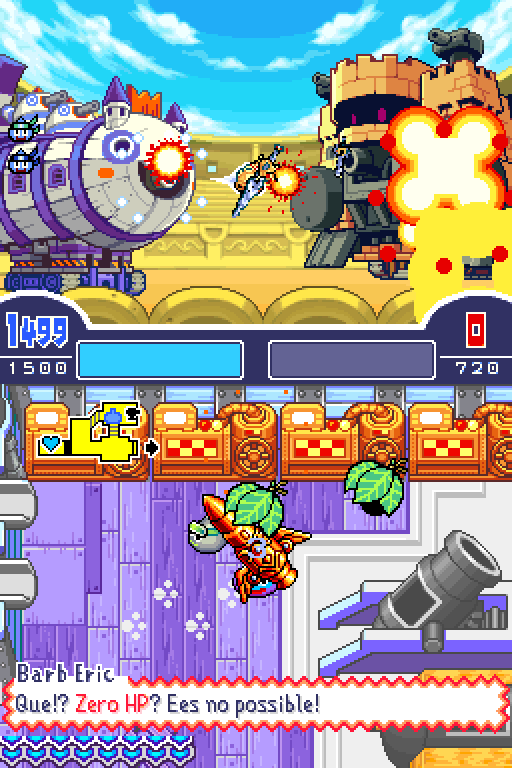 Ah, I see. He's from Barcelona.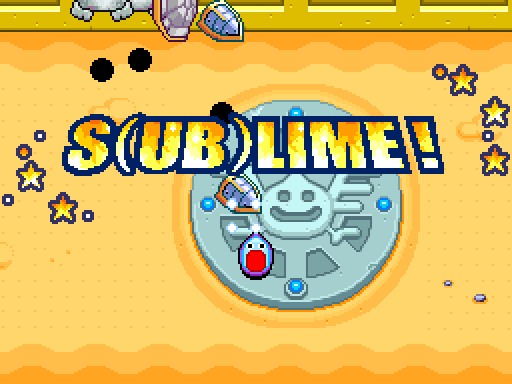 Rank B, Gran Finale: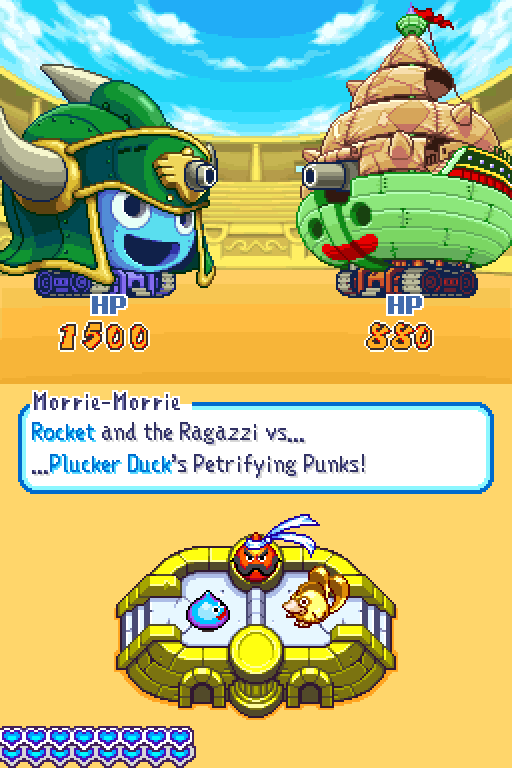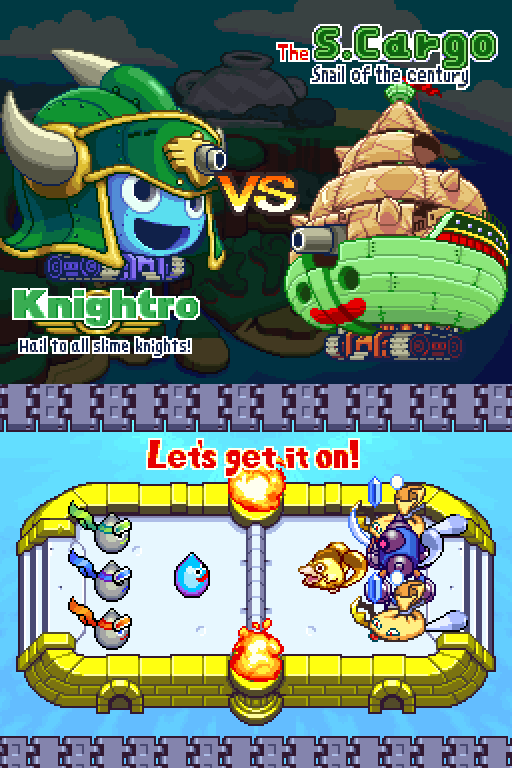 The enemy's finally using Goodybags against us!
This is gonna suck.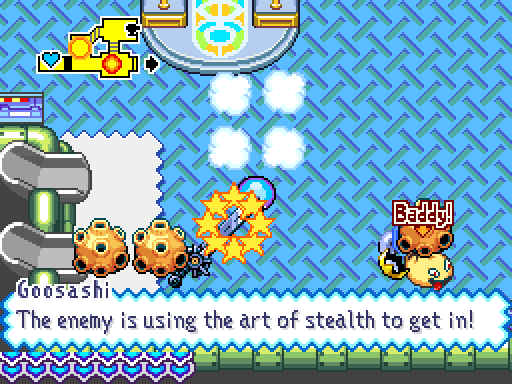 And indeed, the thieving beasties are immediately inside our tank and stealing our good ammo.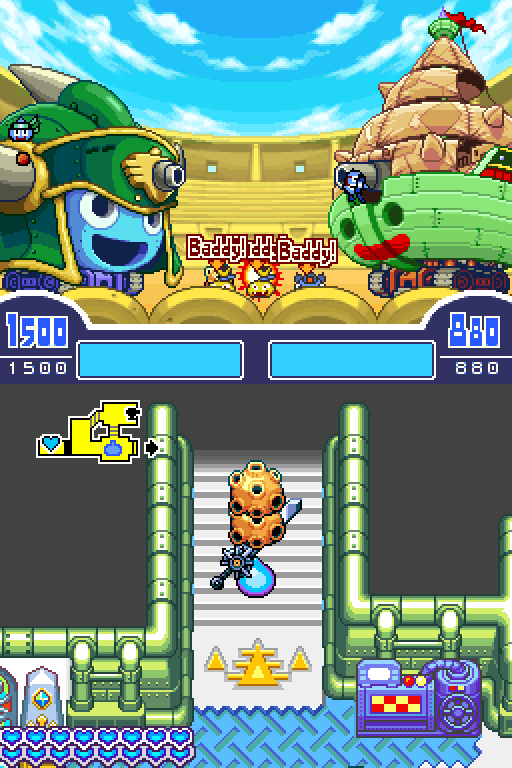 The Killing Machine also has an interest in coming over here and breaking everything, but as we know, that means the S. Cargo is understaffed most of the time.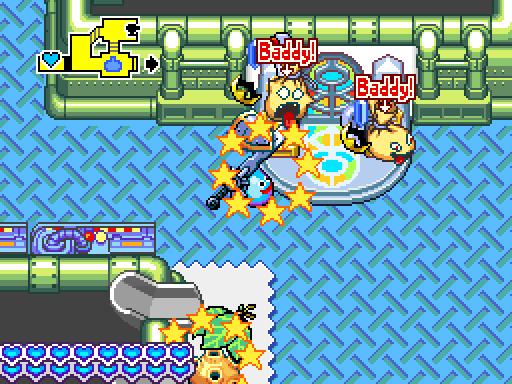 So while I do occasionally take shots at the Goodybags to delay their pilfering, it's not worth trying to kill them outright. We can make do with what ammo's left, even against the semi-decent selection the S. Cargo itself carries.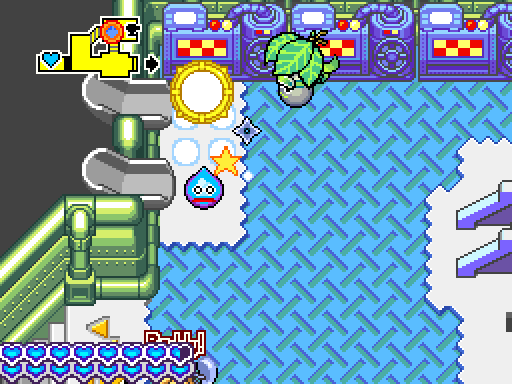 Okay, this was my fault for getting in the way, but still.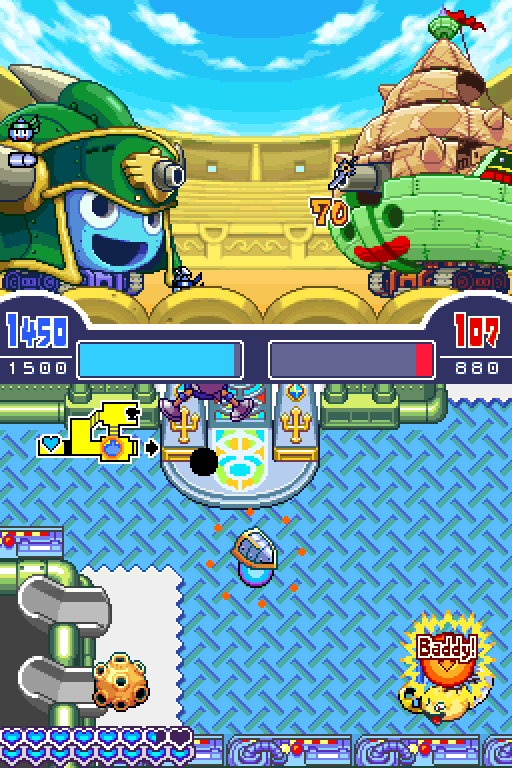 While the enemy spend most of their time running around inside Knightro, Rocket and the Ragazzi slowly pick their tank apart.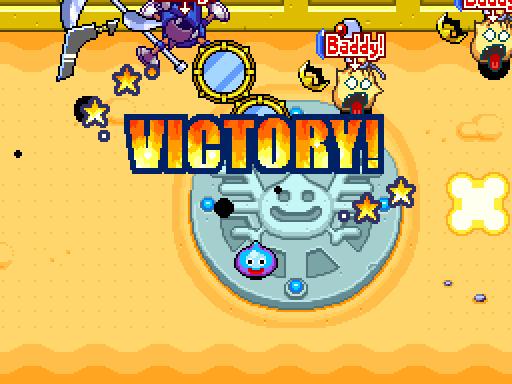 And then that's the end of that!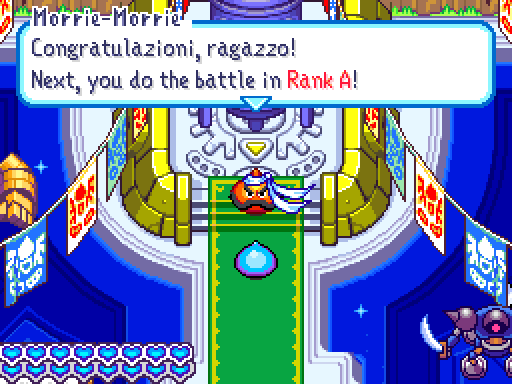 I give you this present for conquering the Rank B.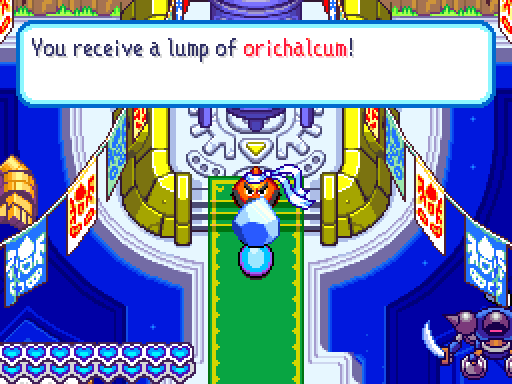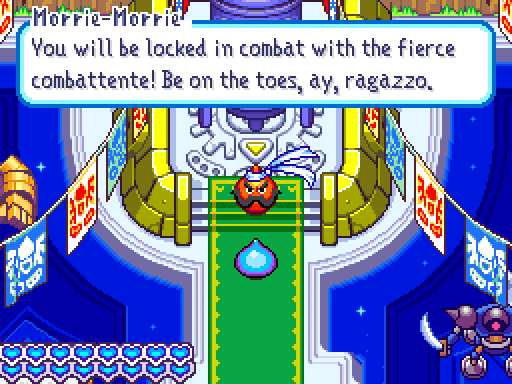 Alright, we're halfway there! Our opponents are already becoming stronger than any non-Slival fight out there… Hopefully we've got some good challenges coming up!

Please vote for Rank A now. Three tanks, three crew members.

Tanks:
Schleiman
Platypanzer
Short Shooter
Purrsecutor
Golemator
Chrono Twigger
Carrot Top
Cyclown
Schwarzman
Fort Knight
Pyramaniac
T-Rax
Splatypanzer
Cactiballistix
Enforker
War Chest
Argonaut
DQ:Swordz
Daemolition Man
S. Cargo
Giggles
Knightro
Nemesis
Crew:
Hooly
Swotsy
Mother Glooperior
Baron Blubba
Curate Rollo
Bo
Goosashi
Gooshido
Tokyo Tom
Flabbot Flancisco
Big Daddy
Mama Mia
Platypunk
Jailcat
Dracky
Mischievous Mole
Bunicorn
Picksy
Hammerhood
Goodybag
Mimic
Cactiball
Ghost
Imp
Wyrtle
Living Statue
Walking Corpse
Dancing Flame
Jinkster
Restless Armour
Killing Machine
Golem