Part 18: Episode XVIII: In Which We Ask "WHAT THE FUCK IS THAT THING?!"
Episode XVIII: In Which We Ask "WHAT THE FUCK IS THAT THING?!"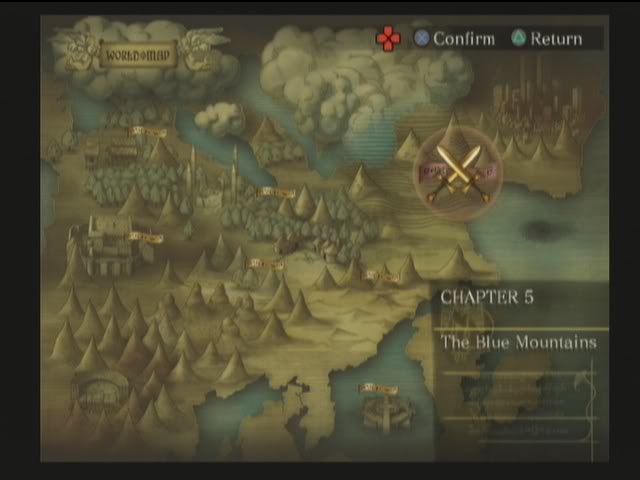 It seems that shortcut through some narrow ravine heading south in Reverse-Poland exited somewhere in southern Flippedfrance.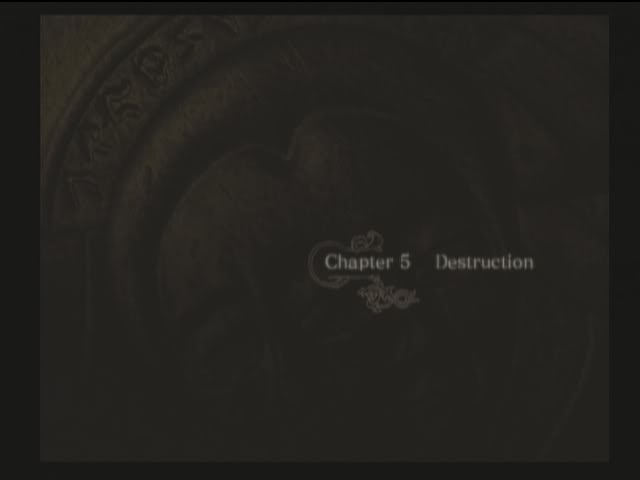 Destruction, huh? There's been nothing but wanton Caim based death thus far. The Empire will have to have completed the Manhattan Project or something between chapters to impress me.
Verse 1: War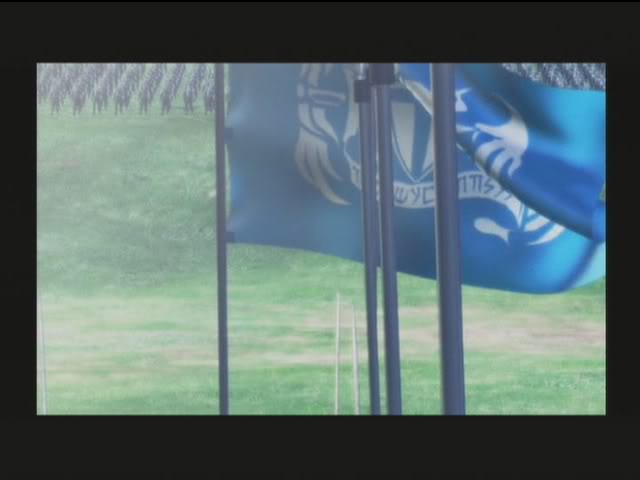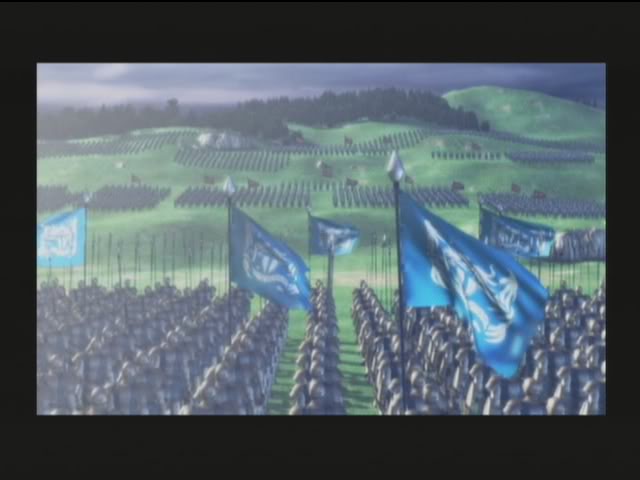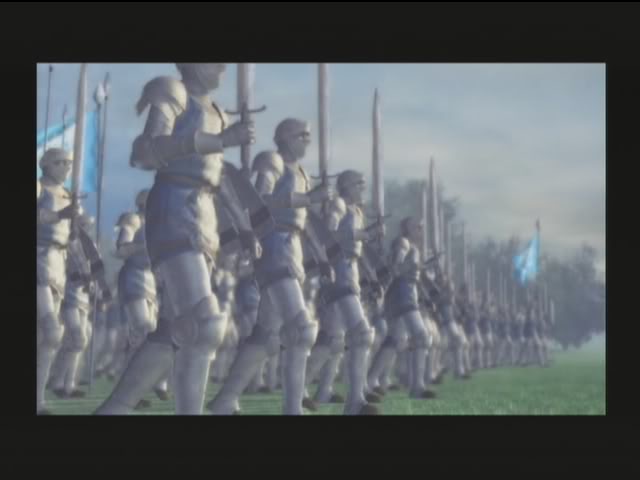 So, it seems the Union of Flippedfrance and the Empire of Notspain has assembled for a final battle. Well, alright then... Could have used a bit more notice but fine...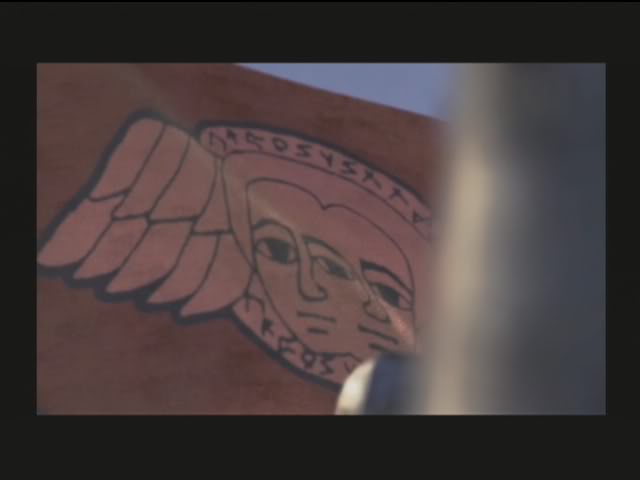 Huh... so I guess this really was the Imperial Banner. Good to know. The Empire has brought all its heavy hitters to the table...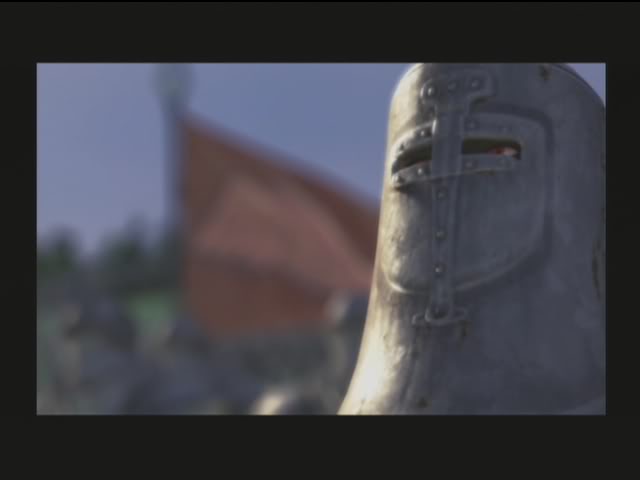 Such names as Buckethead MacGullen...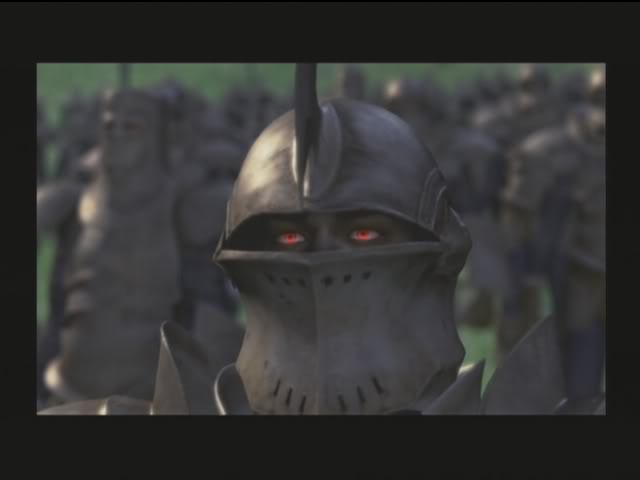 ...Lazyeye Hernandez...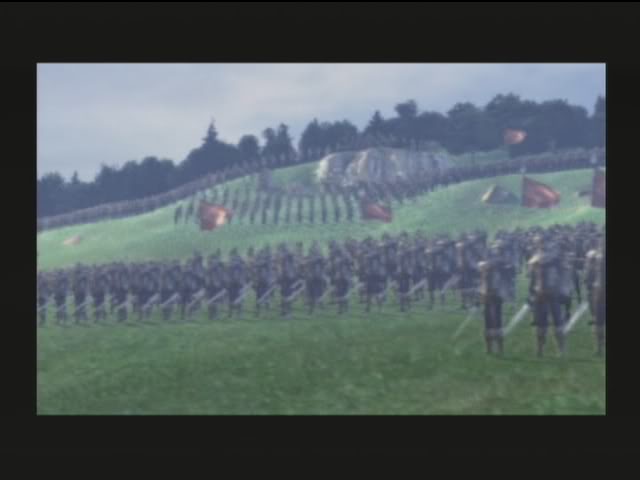 ...and the Trans-Syberian Orchestra.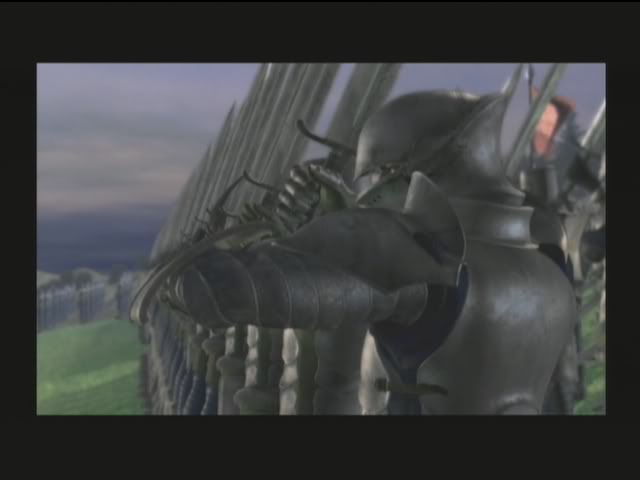 The Empire prepares for any curveballs the Union may throw their way.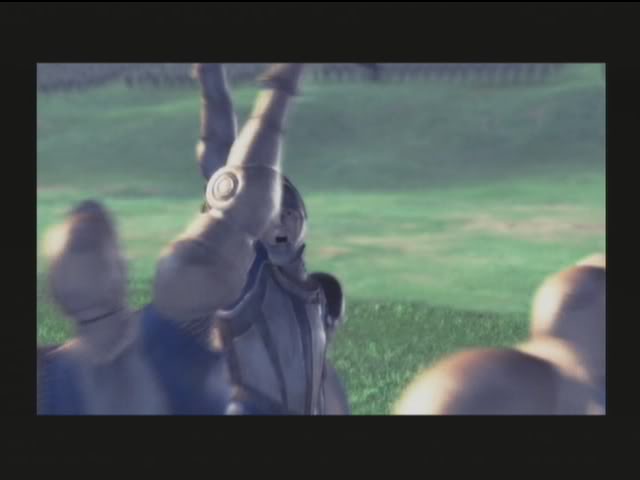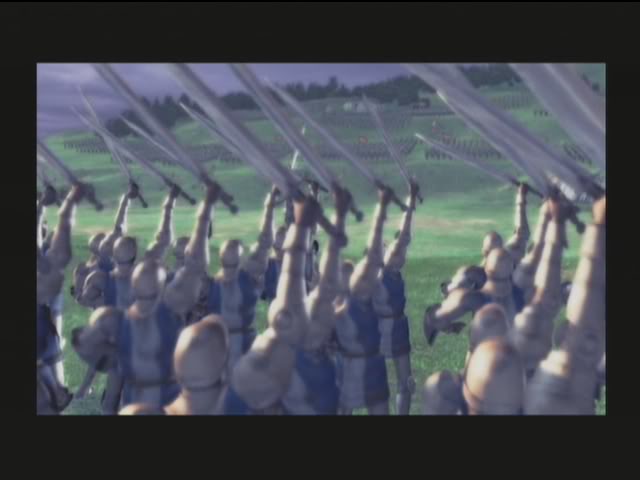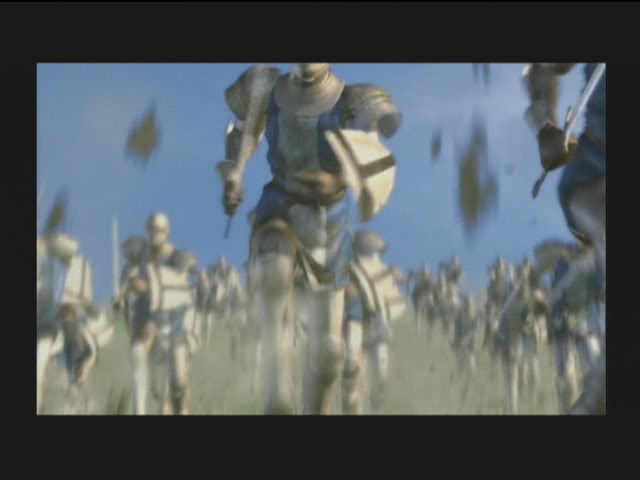 Meanwhile, the Union engages in the tactical strategy of waving their swords around yelling and goofily charging the Imperial lines.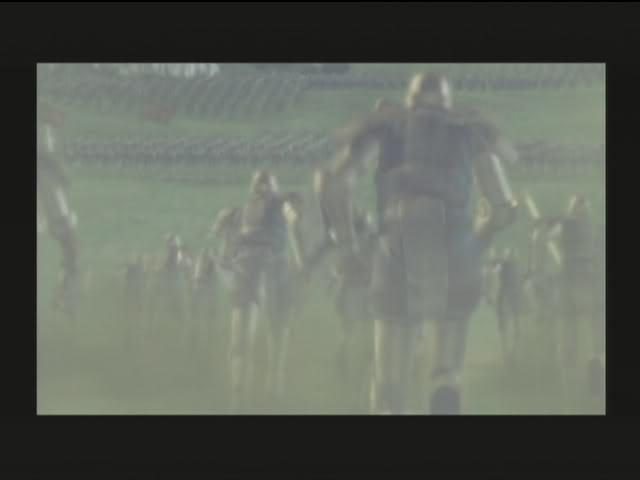 "HAAAAAAAAH! Hey, Franklin!"

"AAAAAAARRRRRRRRGGGGGGHHHH! Yeah, Jim?"

"RRRRAAAGH! Why aren't the Empire's troops moving?"

"YAAAAAAAA!! Scarred stiff they are! They know the end is near!"

"Hey, Franklin! HHHHHAAAA!!"

"What now?! YAAAAEEEEE!!"

"What the heck is that?!"

"The heck is what...?"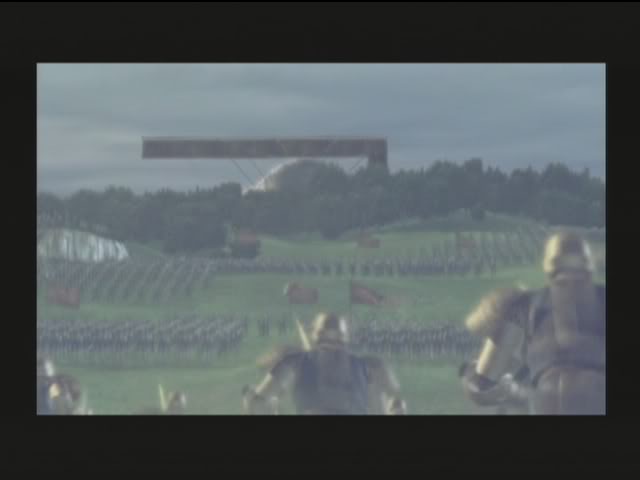 "
That!
That thing above the tree line!"

"I don't know. It must be some Imperial watch tower built onto the mountainside. The cowards."

"Was it always there?!"

"Well... Yeah... Yeah! Yeah, it must have been. We've been so worked up staring down the Empire's troops that we ha..."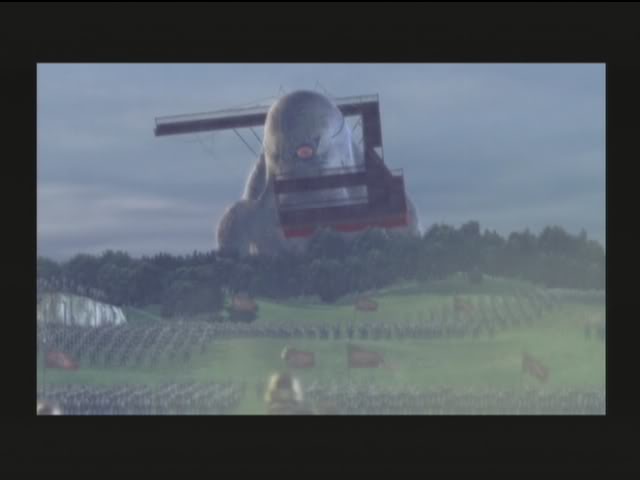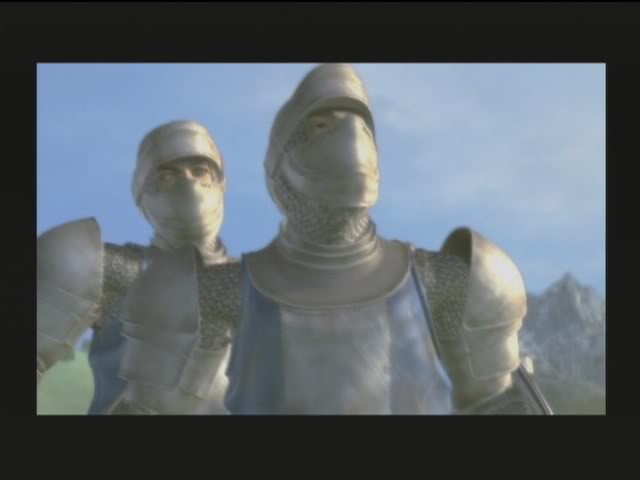 "..ve...n-not...noticed..."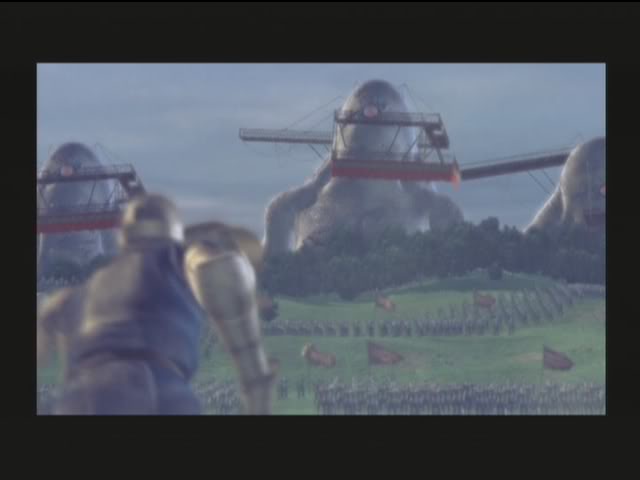 "Holy FUCKING
SHIT!"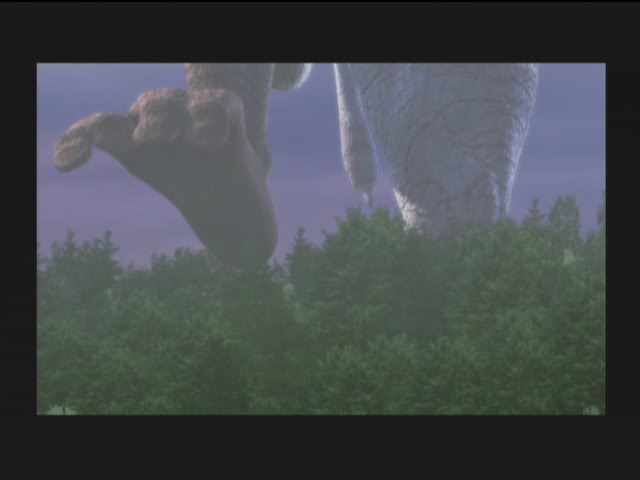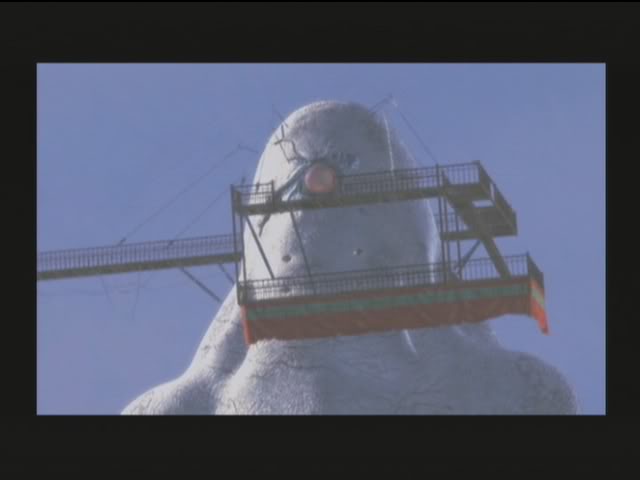 ...Well fuck.
Bonus Content:
Movie -
Giants Out of Fucking Nowhere