Part 138: Daeren: Update 1
1st Granite, Year 147
WHAT THE FUCK.
Dwarf sacrifices, regicide, cult activity, releasing Tithleth's Damned from the womb of the earth? Why didn't I ignore that damned Threadbare and smash Globofglob's skull in when he started this madness? Now Lady Sankis has starved to death, too horrified by Globofglob's depravity to continue living, and a noble and valuable member of the fortress, Skullbuggy, has been duped into being used in a barbarous and demonic blood sacrifice!
Not to mention Globofglob's atrocious handling of the military, turning it into his own personal cult and allowing so many deaths. I, in my mercy, have spared their lives, but branded them as outcasts.

Globofglob even stopped making booze.

HE STOPPED MAKING BOOZE.
I know just the punishment for this...heretic.

I shall-

SHUT UP BOB NOBODY CARES
I shall send him to the Corner of Shame.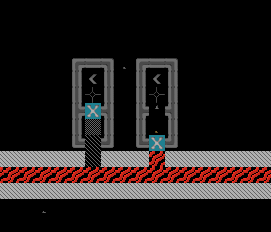 THE CORNER OF SHAME AND BOILING HOT MAGMA
---
Globofglob wrote :-
Diary of Globofglob, 147, Spring

You know, Hammerer Daeren is a very boring person. He locked me in this damn room, right next to the magma. Seriously, what kind of revenge is that? Giving my New Guard some shitty titles(like anyone will take what the nob says seriously.) Seriously, magma!? Is that all he could do to me!? I should have gone with my original plan and drained the magma supplies too. He just has no sense of style.

Well, the floodgate's coming down. Looks like I'm gonna die. Whatever, thanks to the nice demons that live in the adamantine, I get to come back! Sure, I get to spend awhile as a ghost, I'm not allowed to leave Syrupleaf, and only the crazed come to this wasteland, but I'll have a new body eventually!


That Daeren, no sense of style.

[The adamantine tablet lies uselessly in the now magma-filled chamber.]
________________________________________________________________________

Put me down for redwarfing.
---