Part 140: Daeren: Update 3

HOLY ASS WHY DID NOBODY TELL ME WE COULD MAKE THIS MUCH MONEY
With one base-quality mechanism worth 7500 dorfbux, we bought out the entire caravan full of wood and brewable plants and gave them enough profit to buy their caravan 10 times over. It may be sissy elven wine, but it'll be dwarf-made. We REALLY need booze, so I'll let this slide.
The dog didn't go over so well with the elves, but bobtheturd distracted them by talking about how awesome trees were.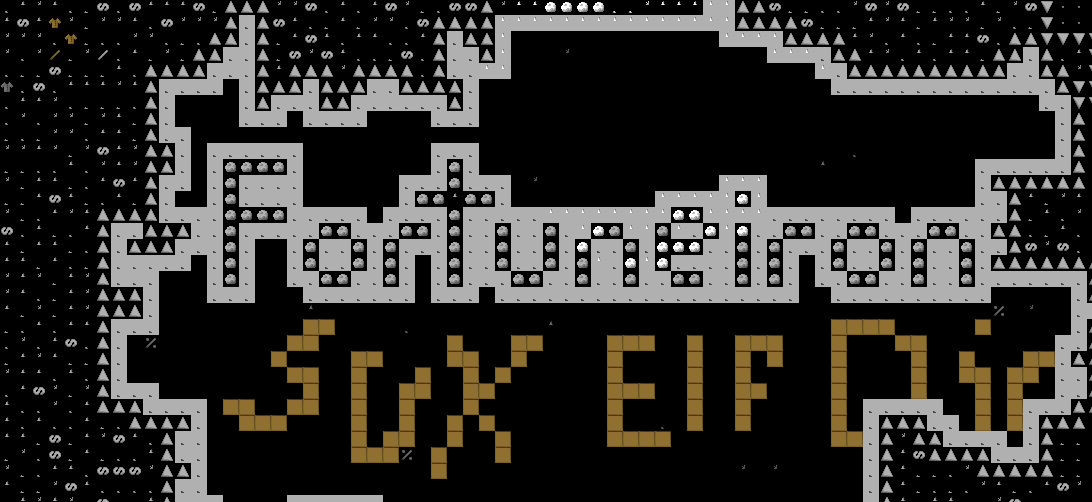 I discovered some vandalism near the Fist Tower, which I removed. Fortuneiron...where've I heard of that?

"Tallabord?" What the hell does that mean?
20th Granite:

Little Kaveman's eye keeps giving him trouble, he walked face-first into a wall while eating today. That or he's functionally retarded, probably has brain damage from being used as a club on-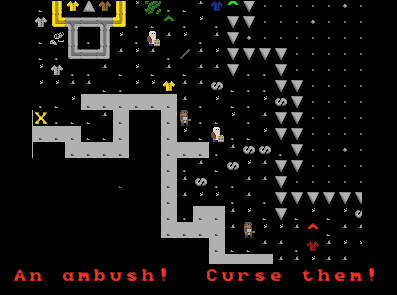 Speak of the devil. They've even got disguises this time!
Weirdly enough those dwarves? Sand raider swordsmen.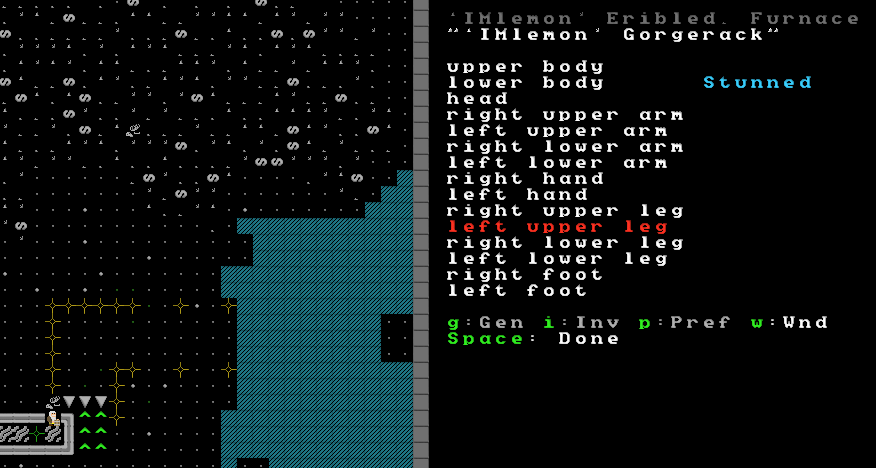 One of them used their disguise to sneak up on IMLemon and...oh sweet Litast...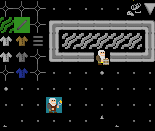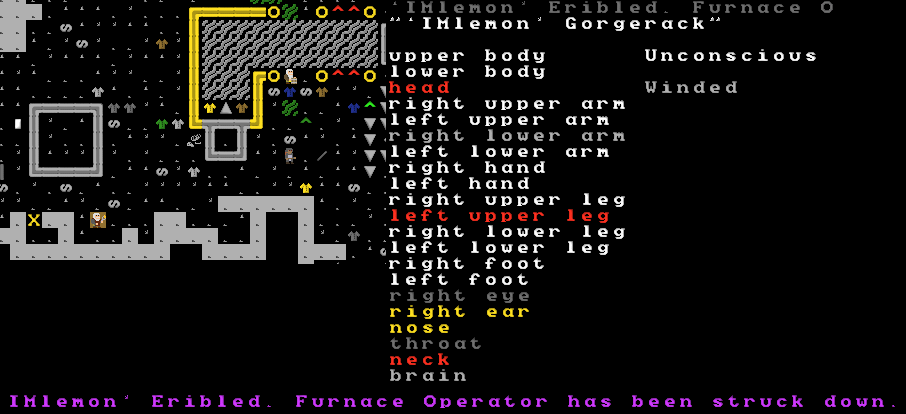 ...knocked him clean off the bridge near the rest of the waiting raiders.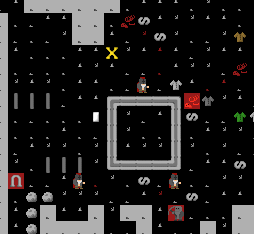 tehsid is brutalizing the sand raider that killed IMLemon, while Spermy Smurf knocks another one into the fortress walls and splatters it. pumpinglemma....well, those chunks I drew? A head and an arm. He knocked those off by beating the sand raider to death with his waterskin.
Wait a second, WATERskin? WHO THE HELL GAVE THE SOLDIERS WATER? THEY'RE FIGHTING SOBER! EVERY SOLDIER HAS BEEN FIGHTING SOBER FOR MONTHS!


GLOBOFGLOOOOOOOOB!