Part 168: Zyla: Update 8
Siege, First wave
The spawn from the south immediately charge...

The pyramid, obsessed with the statues that surround it.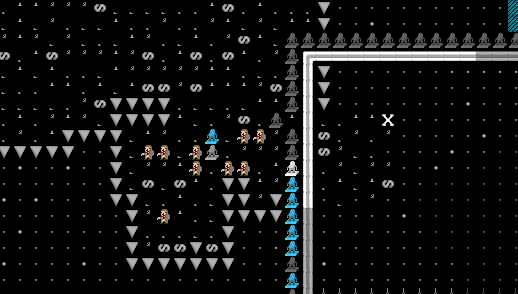 They hack and claw at the offending statutes with wild abandon.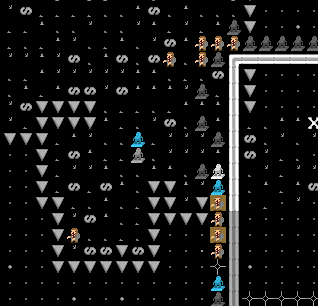 They appear to be even more obsessed with this monument than the slaughter of dwarves. Perhaps something is attracting them to it.

Further research must be done to find out what has enraged the spawn so much to cause this kind of desecration.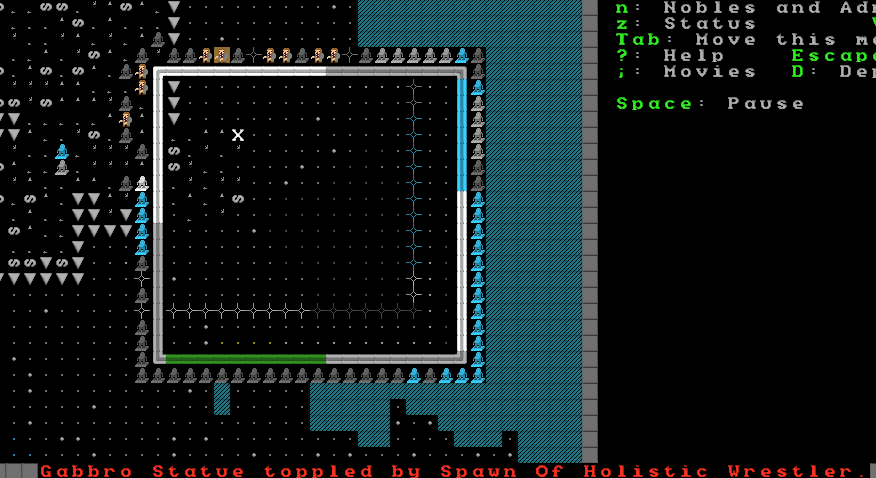 The spawn from the west begin their charge towards the entrance, unleashing a terrifying howl as their heavy feet shake the earth underneath them. The citizens of Syrupleaf continue to be unnerved by the sounds coming from the surface.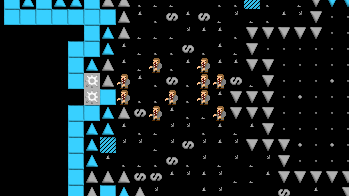 The southern wave's statutelust appears sated as they regroup.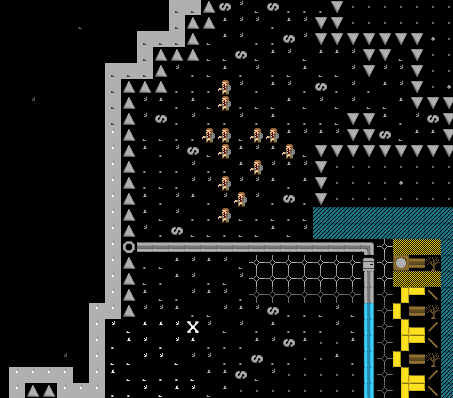 The Western Spawn close in closer. The alarm bells have sounded. The champions begin to drink the ceremonial beer to prepare.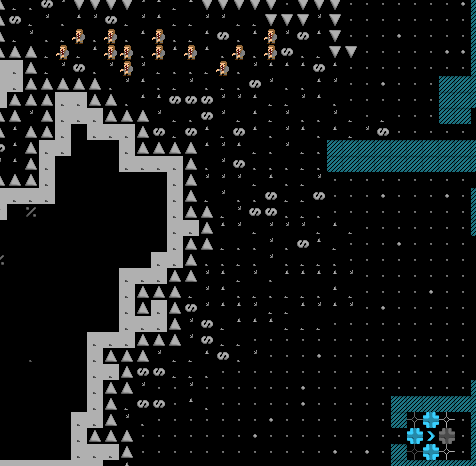 One of the southern spawn charges quickly at a spearman lagging behind from the caravan, the merchant fleeing in terror.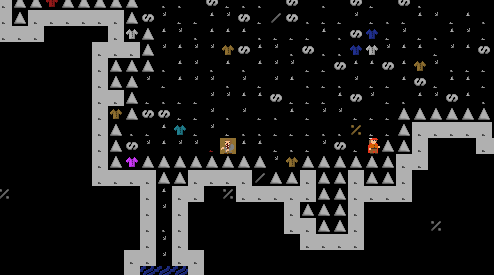 "Lord tehsid, do you not see that ally of ours in trouble down there? Should we not send rescue." Pumpinglemma shouts as the dwarves watch.
"Alas lad, there is nothing we can do for him, may he have an honorable death. The spawn are purposely trying to get us to leave our fortifications. Scouts report the spawn advancing from the north and west, if we leave now, we abandon the entire fort to slaughter." Tehsid replies, with a steely glint in his eye beginning to well with rage.
The spawn catches the spearman scoring a terrible gash in the spearman's arm. The tale of Arul Leopardbeach is short and brutal.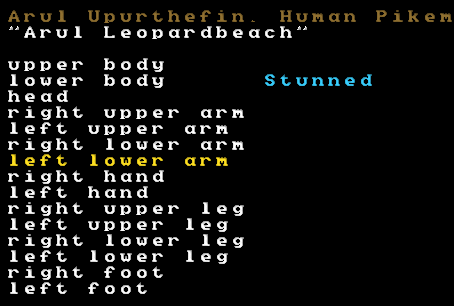 Again the spawn menaces his giant claws at the brave human, slicing the human's belly open. He staggers but consumed in his battle lust, does not give in to the pain. Not. Yet.
"WE MUST GO," Calaros shouts. It takes all 5 of the new wrestler squad to hold him back.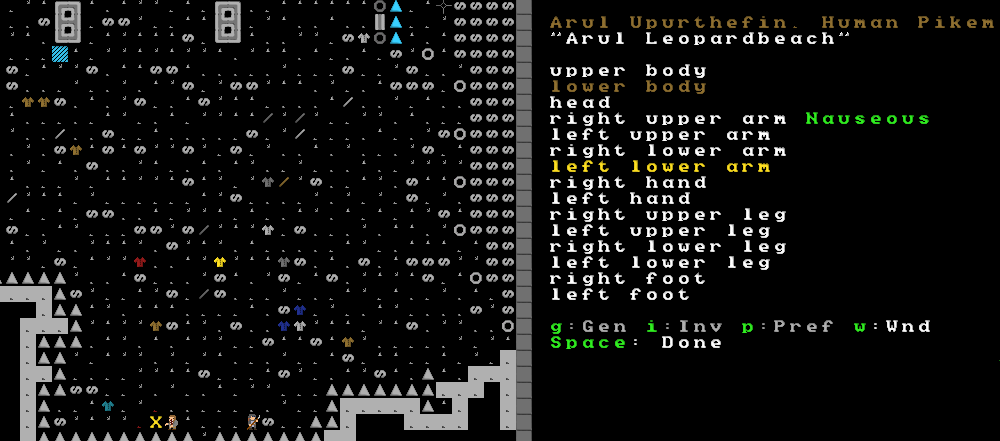 "I... have... so... much... left...to...do..." Arul screams at the uncaring demonspawn. He jabs his spear upward and scores a critical hit to the spawn's upper body as his ally rushes to help him.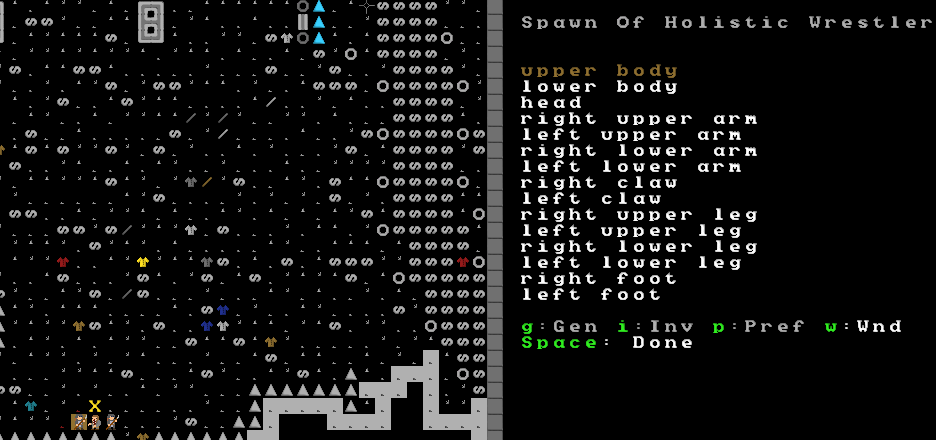 The spawn hisses with rage, and finishes the brave man.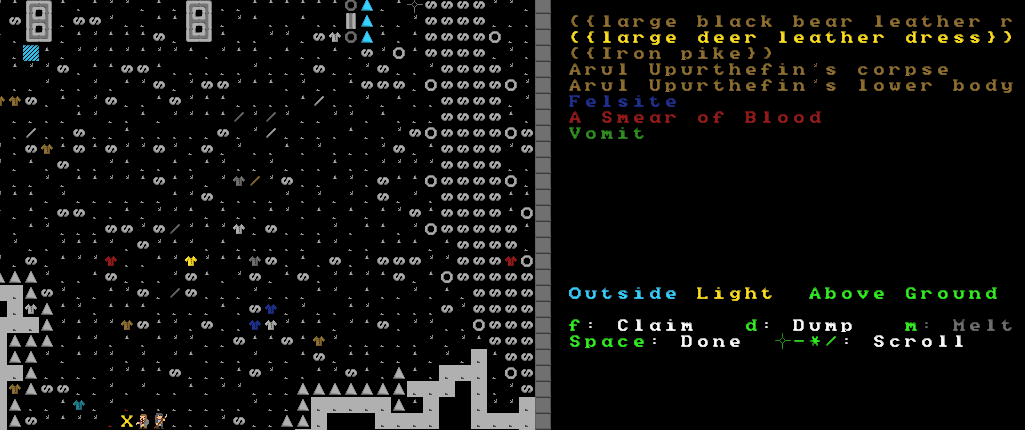 It turns, and neatly slices the pikeman in half behind it.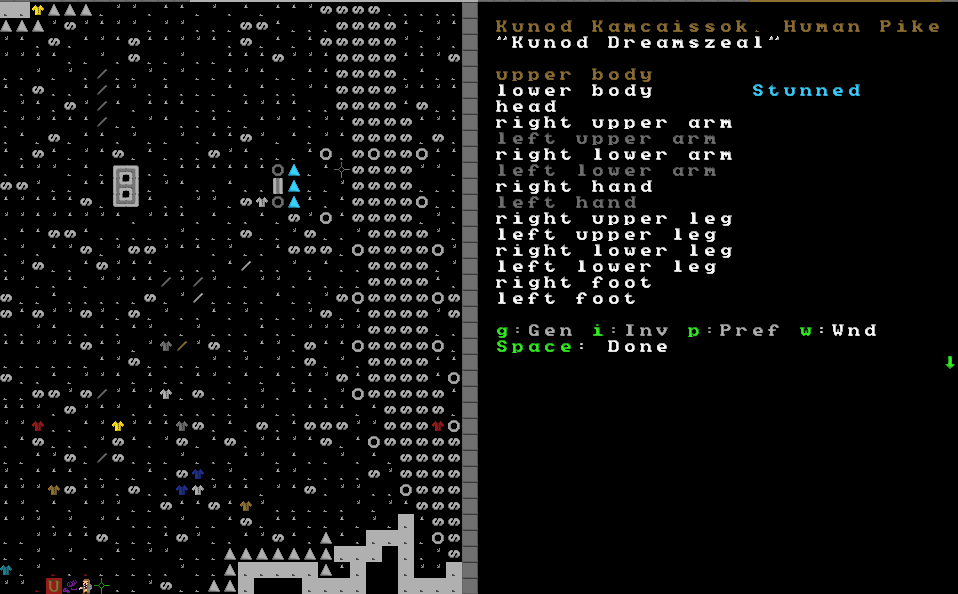 Tehsid roars at his army, "SEAR THIS IMAGE IN YOUR SOUL BOYS. THIS IS THE FATE OF THOSE WHO CHOOSE TO FIGHT. MAY YOUR DEATHS BE AS GLORIOUS AS ARUL'S. HARNESS YOUR RAGE FOR THE SPAWN APPROACH. SUFFER NONE TO LIVE."
LOOK NOW FOR
THEY
COME.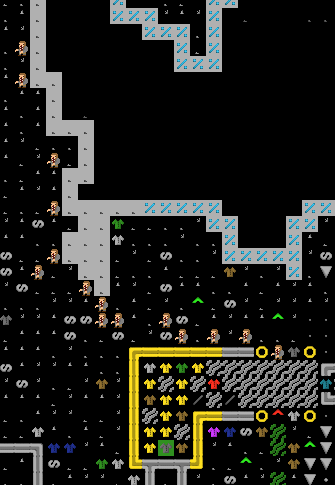 tehsid stands with his men, a tempest of rage in the finest dwarven berserker traditions.
"TERROR SHALL BE MET WITH TERROR," He bellows.
The human soldiers quake from the fierceness of this warrior. One makes a mental note to never come between this dwarf and his target. Another shakes and begins to soil his prized giant cave spider silk drawers.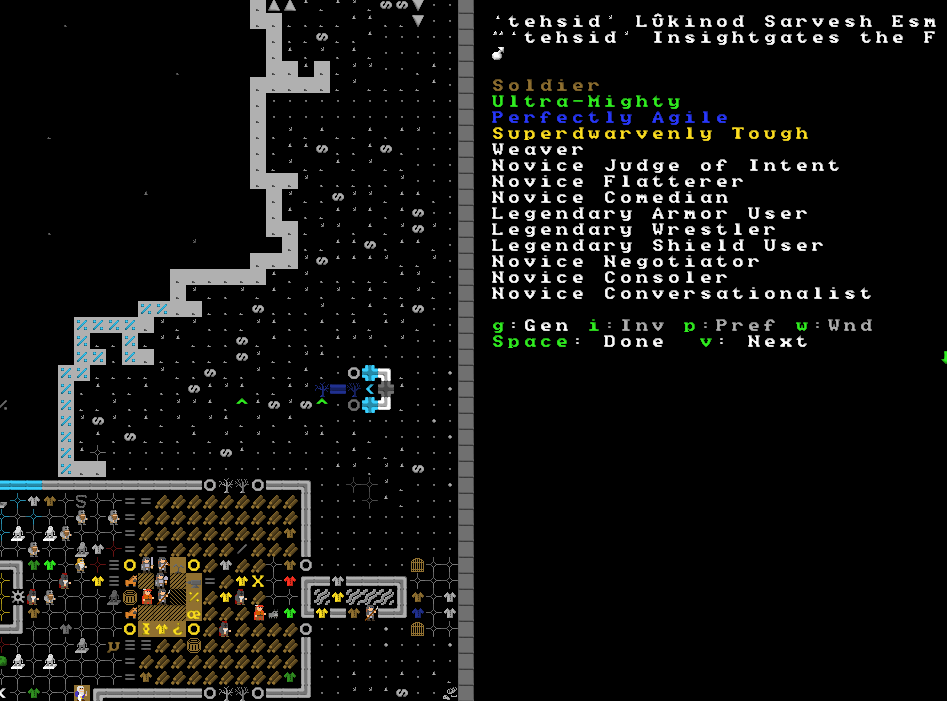 Woe be to any that cross his path this day.