Part 181: Zyla: Update 19
Siege two, Part Two
With the distinct sound of laughter coming from all around the fortress, the spawn advance from ALL directions simultaneously.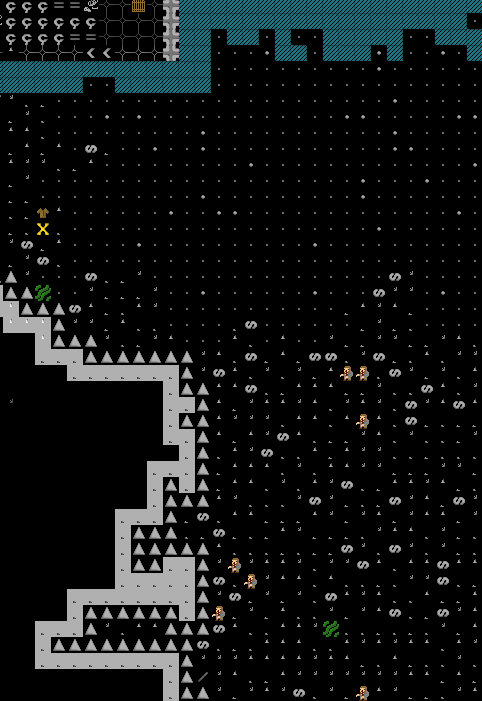 The alarms sound and the men take their posts. One solider in particular seems to be asleep, however.

They are coming!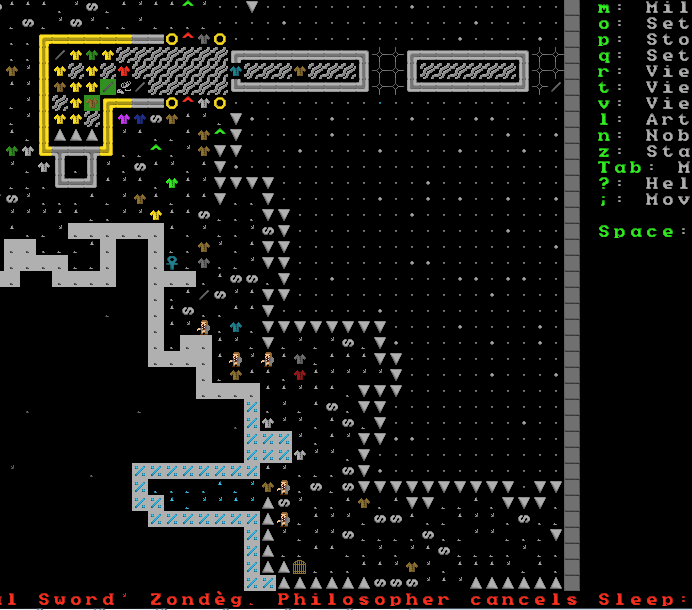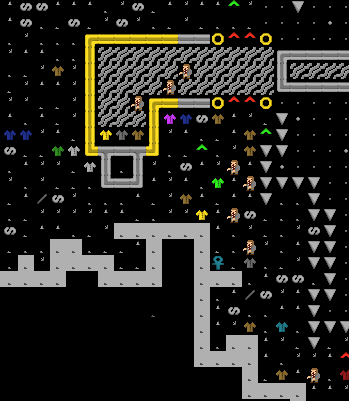 The second squad (KidAwesome, Crackmaster, Mr Catchpenny) is in position..as well as guardsmen Chance II, VikingofRock, A124!, Glopdemon, Kial, and Nippythefish who were sparring.

Crackmaster, despite the injuries that limit his ability, stands tall at point.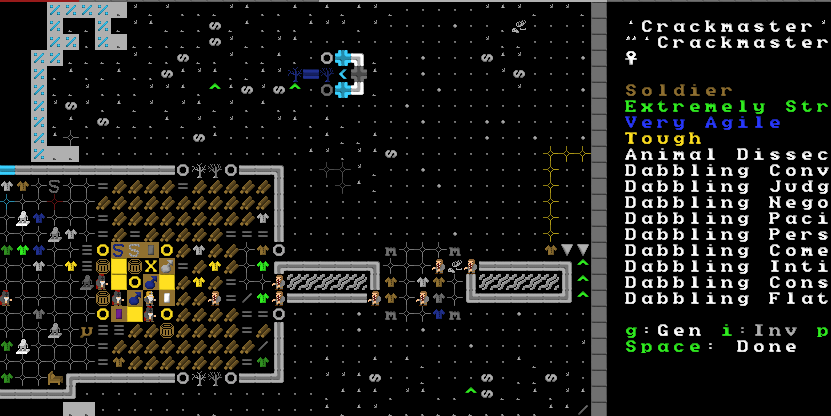 Leperfish, having just recently grown to become a peasant, is ambushed and killed by a fourth wave of spawn from the southeast.

Poor guy. Marcus will be really sad.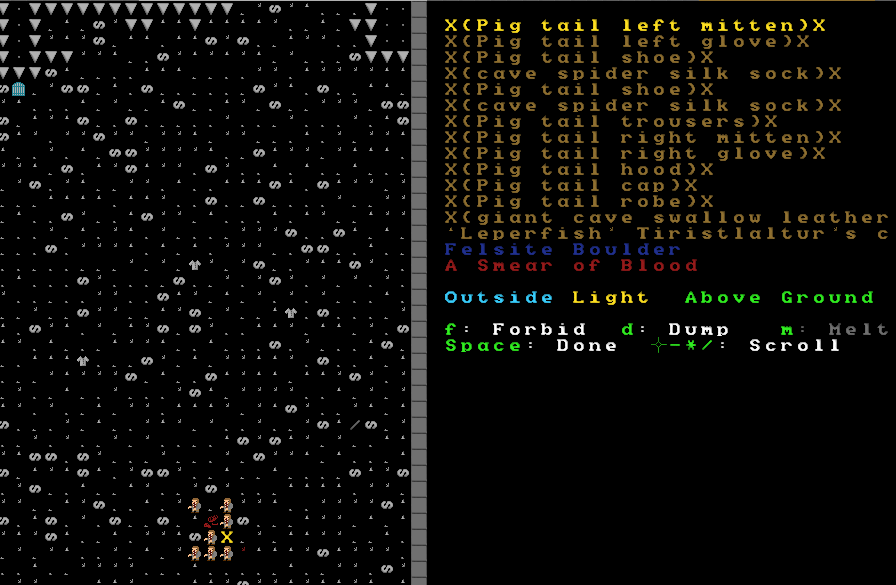 Guess who's still asleep? Yep.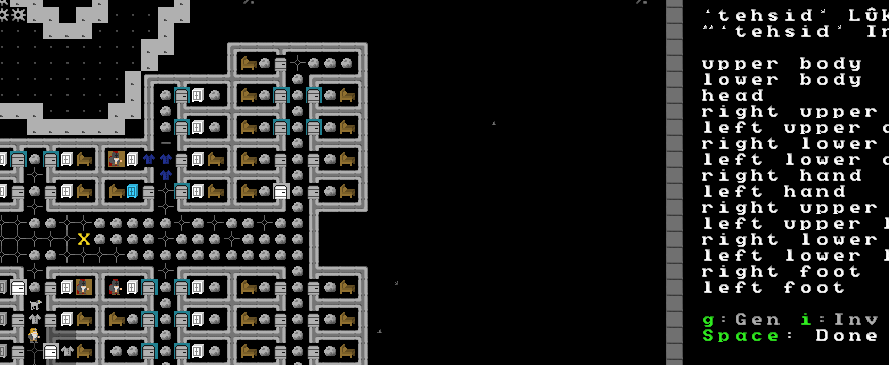 For some strange reason, Darkhorse, enraged by Leper's death, charges out and attacks one of the named spawn, and seriously injures it before being thrown off the cliff.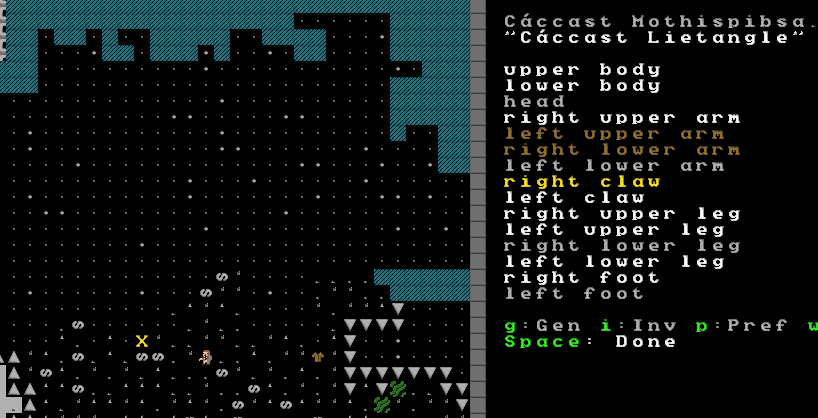 The fall shakes him up, but he is otherwise uninjured.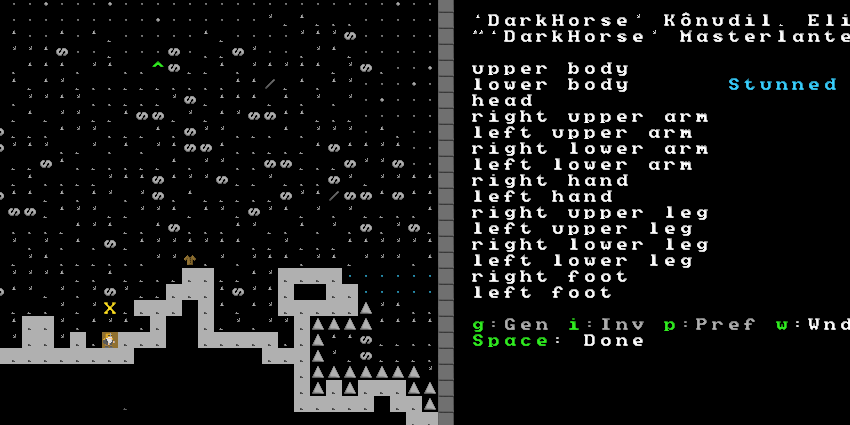 The melee at the gate begins in earnest, as the two sides clash, with steel on bone, with devastating results.

Meanwhile..
The spawn charge from the Northeast...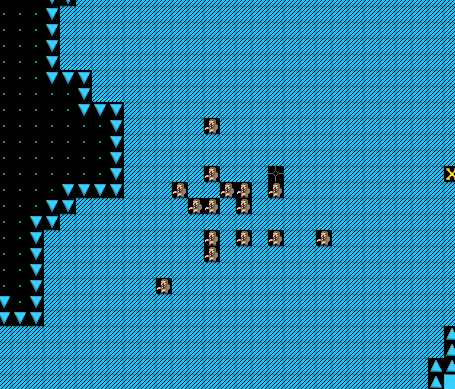 and the Northwest...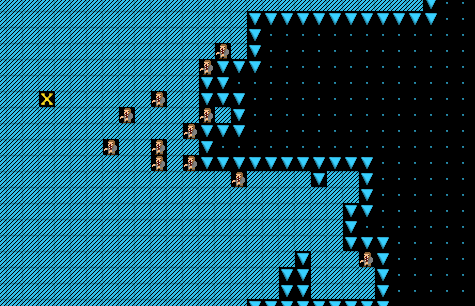 The dwarves have really taken tehsid's lessons to heart, as they are using the fortress as their own personal meatgrinder, Chance II here launches a spawn into the wall of the gatehouse.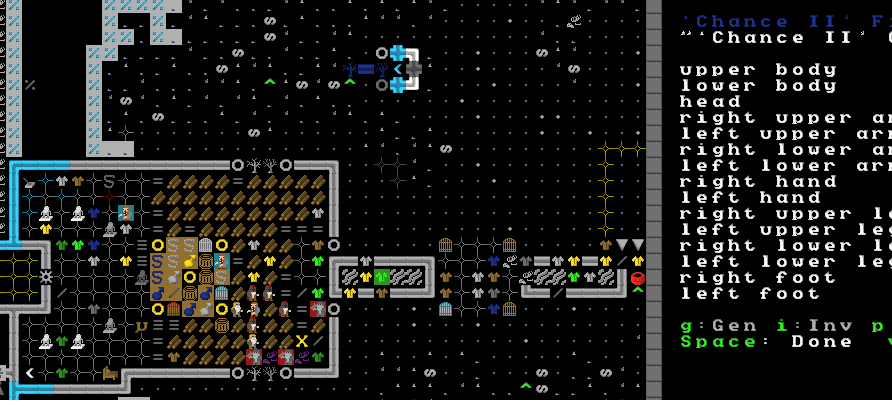 More devastation. Every single spawn in this initial attack was crumpled into the side of one of the walls almost instantly.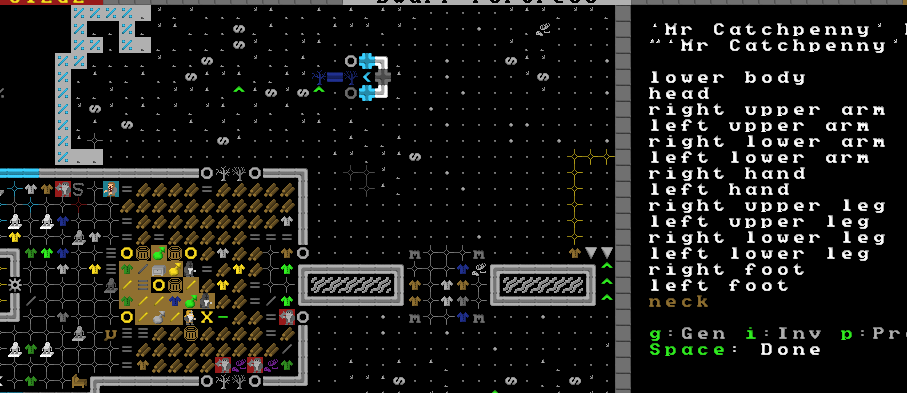 The results of the first attack, and Darkhorse is down, hiding where fell, and refuses to budge.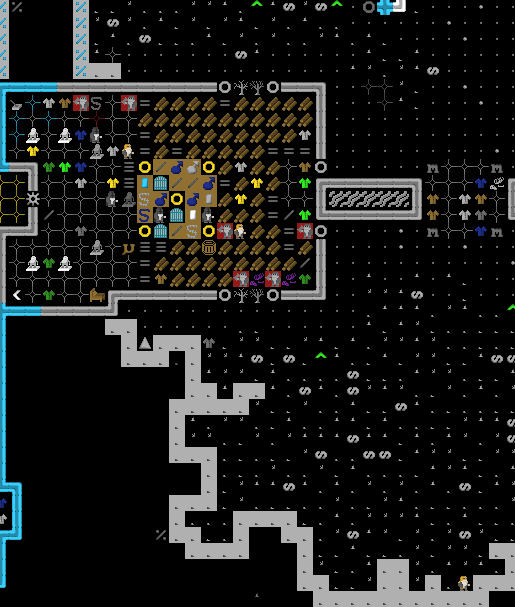 Every single Guard that was at the front lines laughs at how easy that attack was to defeat, looks to the Second Squad, and abandons them to patrol the halls of the fortress.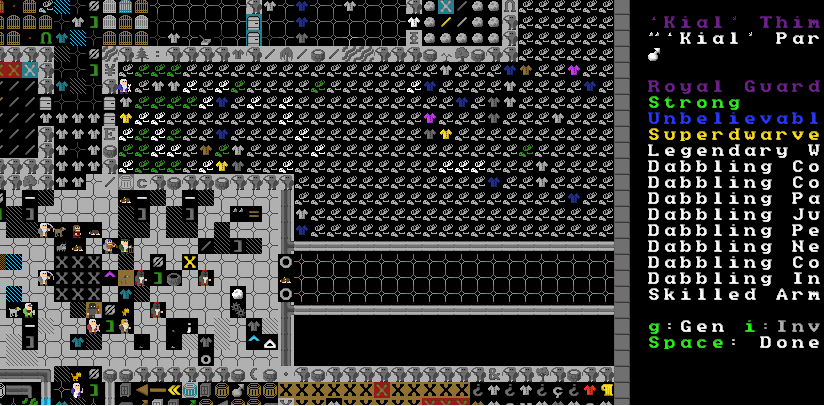 The spawn, sensing it is time to attack, group and charge from two different directions, converging on the gatehouse.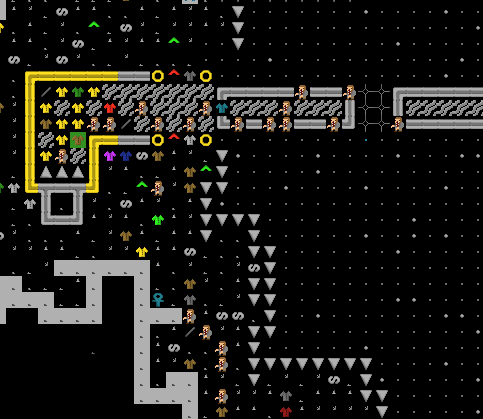 All that is left to defend the gatehouse and the fortress are 4 lone dwarves of the second squad. Kid_awesome, now in command and a champion, 2 elite wrestlers, Crackmaster, a seriously Wounded Mr. Catchpenny, and a regular and fresh recruit, Frajaq.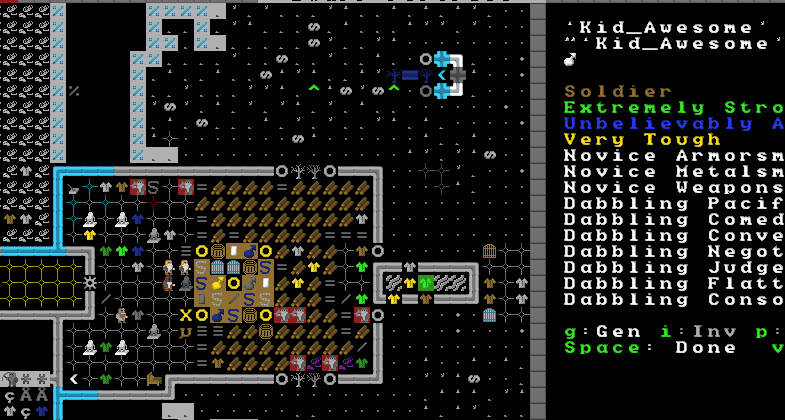 Screaming Idiot is doing everything he can to wake tehsid up so that first squad can go to war, but there tehsid is, deep asleep, still.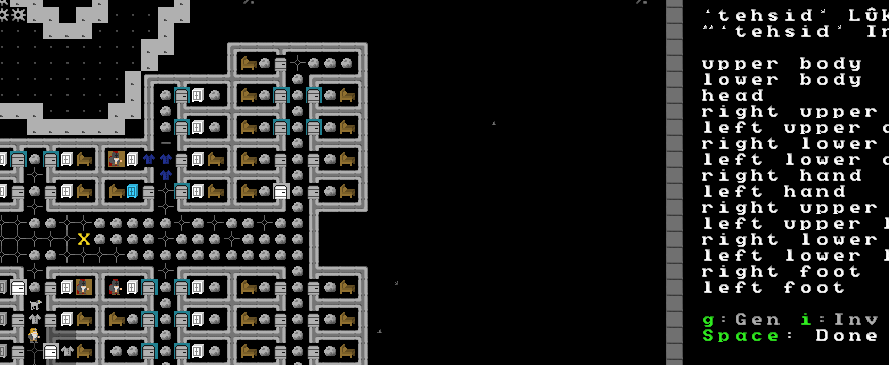 The next decision isn't a difficult one to make...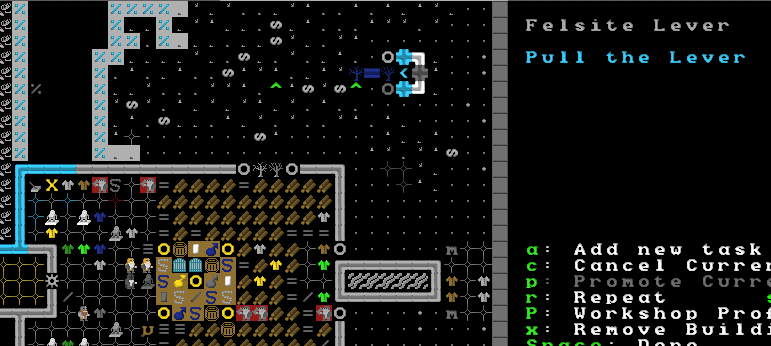 Knockknees hears the shout to pull the lever, deep within the fortress, sprints for the front to hit it and unleash
MOLENAROK AND FRIEND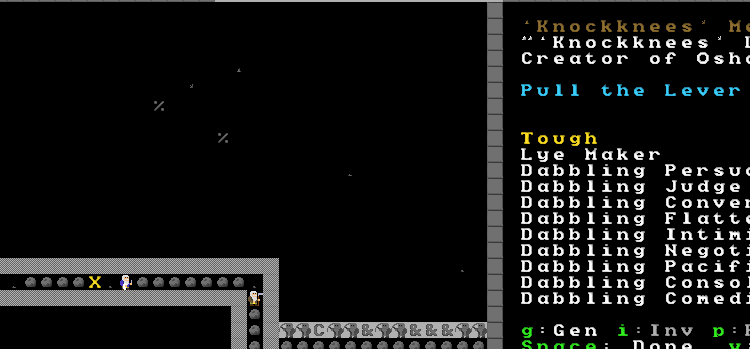 HOLD THE LINE MEN, WE MUST BUY THE FORTRESS TIME. KNOCKKNEES MUST GET HERE. SEE TO IT. THE ENTIRE FORTRESS LIVES AND DIES ON OUR VALOR IN THIS MOMENT.