Part 182: Zyla: Update 20
Siege. Two. Part The Third
WE MUST HOLD.
"I'LL NOT ALLOW YOU TO DIE WITHOUT ME", Kaninrail shouts down the hallway. Rushing towards battle.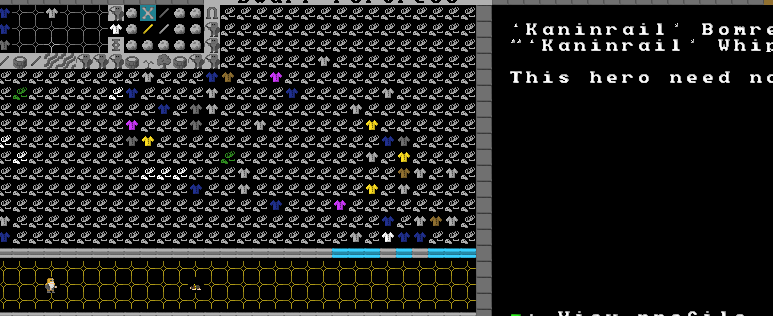 The miltiary orgchart:

Seeing the massive wave of spawn bearing down on them, Kid Awesome casually remarks to his troops, "Well, boys, it looks like our time is up."
"Had to be some day," Crackmaster shoots back.
"Better luck next time," Frajaq spits.
"Then let us make them pay for every inch!" Mr.Catchpenny retorts.
None of the four dwarves assembled betray anything but righteous and furious anger towards those bearing down on them. They're severely outmatched and outnumbered, but they stand their ground. Such amazing valor in the face of certain death. I regret nothing about my time here amongst these wonderful creatures.

Crackmaster opens with massive punch to the first charging spawn, crippling it.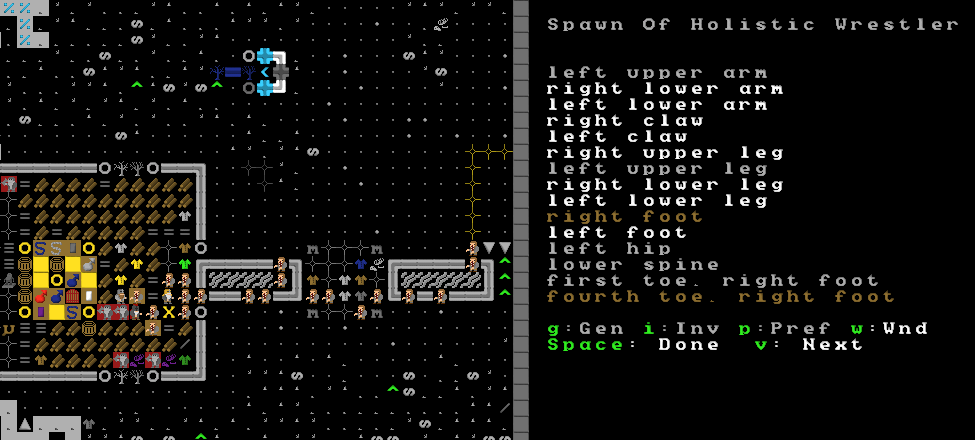 Kid Awesome gets to work as well, opening up on this unlucky spawn.

Kid awesome: THE WILL OF THE ANCESTORS FLOWS THROUGH ME
He begins whirling and tearing with his hands at everything around him, throwing chunks and limbs of spawn everywhere as they attempt to pile futilely on to him.

A spawn bears in on Mr. Catchpenny from behind and with a vicious swipe of the claw, nearly decapitates the poor dwarf.

The spawn score several hits on Frajaq as he howls with rage.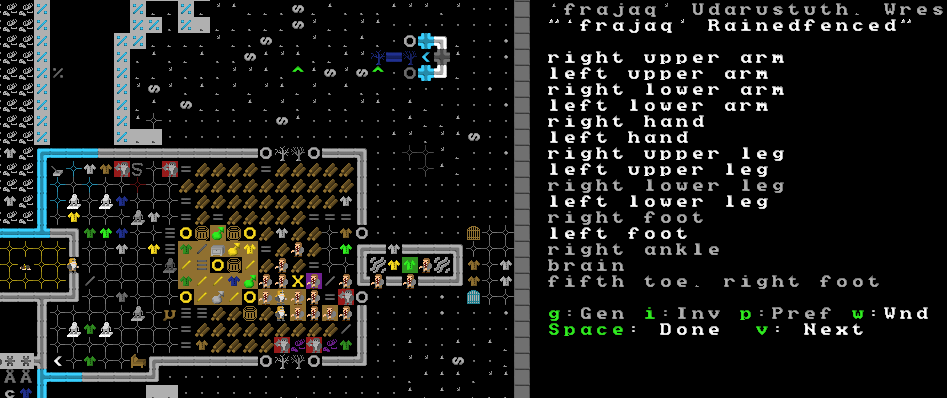 Catchpenny takes several more hits, but is still fighting hard. He's a bloody mess and he's sliced open in a dozen spots but it does not deter his fury.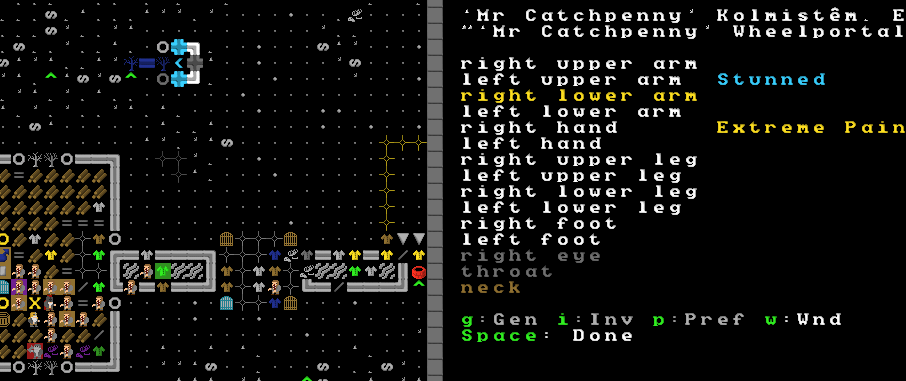 The spawn are paying a heavy price for this fight.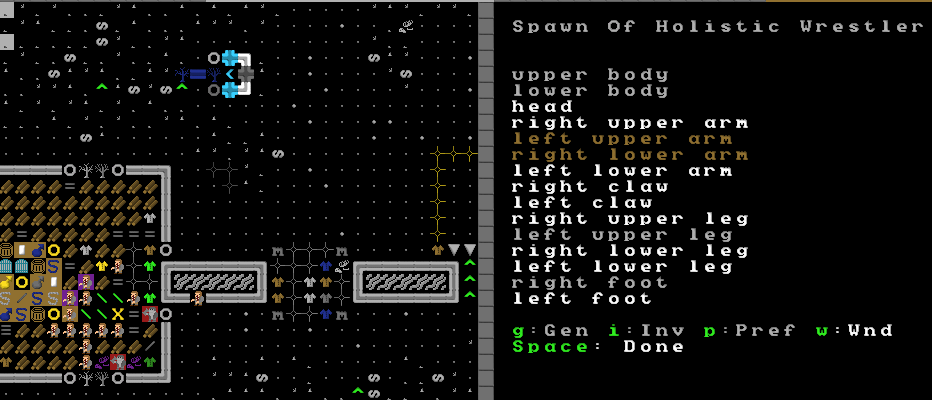 The dwarves have been fighting nonstop for 5 minutes now, and the tempest of this fight is starting to affect them.
Frajaq stops to catch his breath and pays a heavy price for it.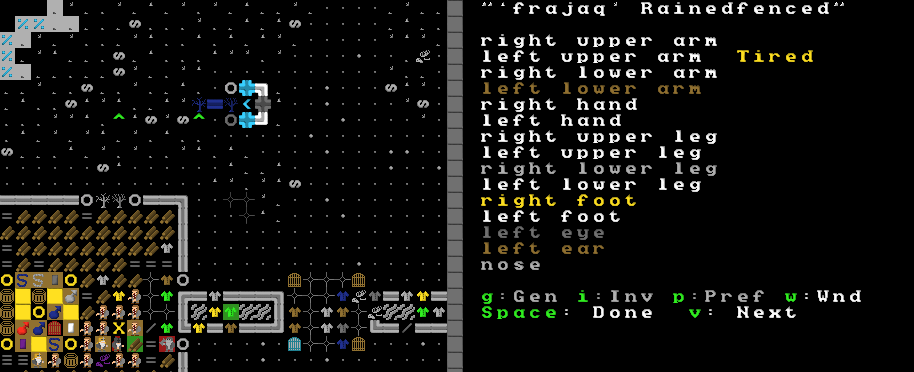 Crackmaster is bloodied and harried as well.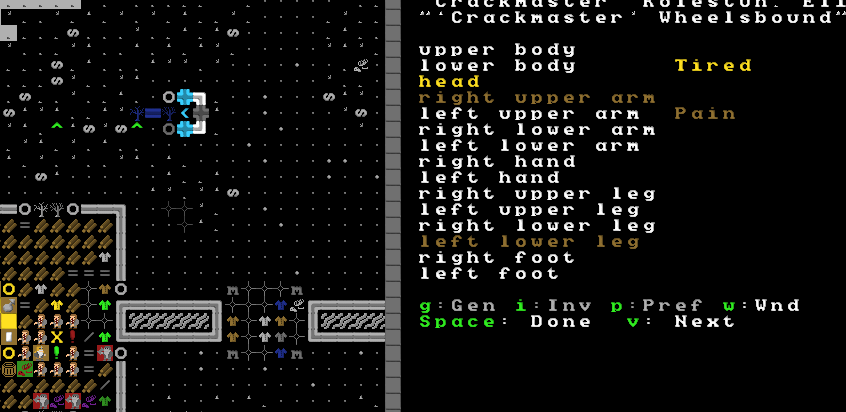 Kid Awesome begins breathing heavy, the trance sapping his strength twice as fast.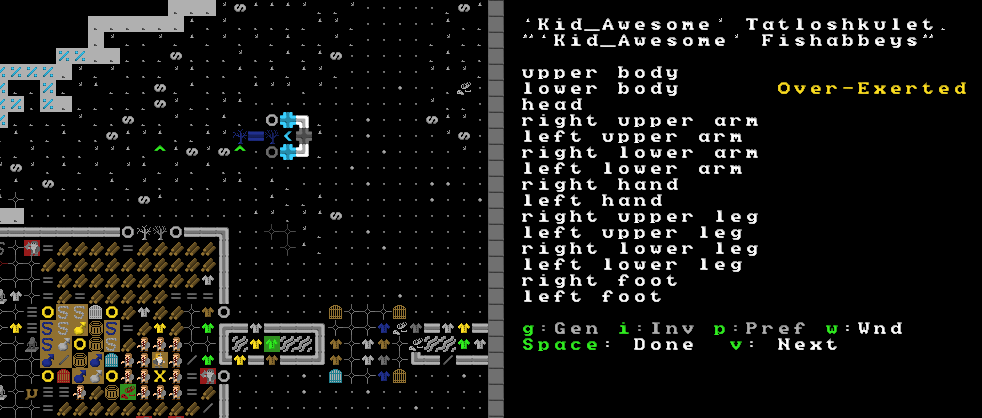 And then it happens. Mr. Catchpenny is decapitated cruelly.

"ARMOK DAMMIT, I TOLD YOU NOT TO DIE WITHOUT ME"
Kaninrail runs out of the fortress into the blistering cold, just in time to see Catchpenny fall and screams vengeance.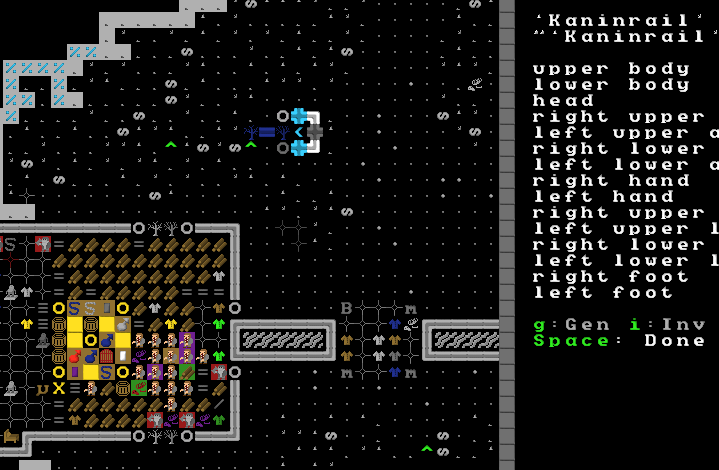 Kid Awesome's Carnage will be engraved on many a wall in Syrupleaf when this siege is over.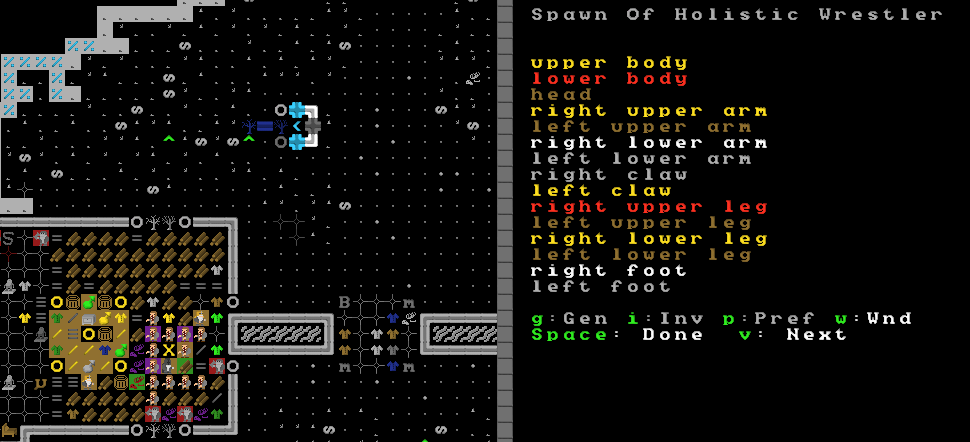 He slips for a moment and suffers an excruciating wound to his hands.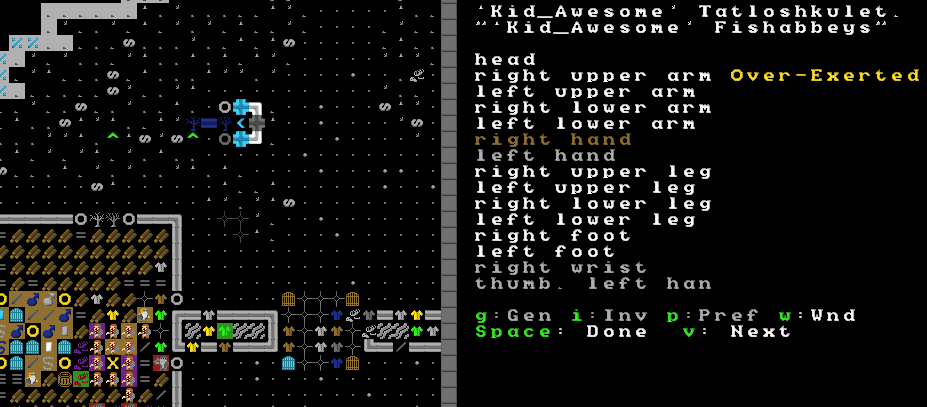 KNOCKNEES HURRY THEY ARE OVERRUN.

Frajaq begins to imagine himself on an island paradise...the cool waves lapping at his feet...he smiles to no one in particular as his eyes close...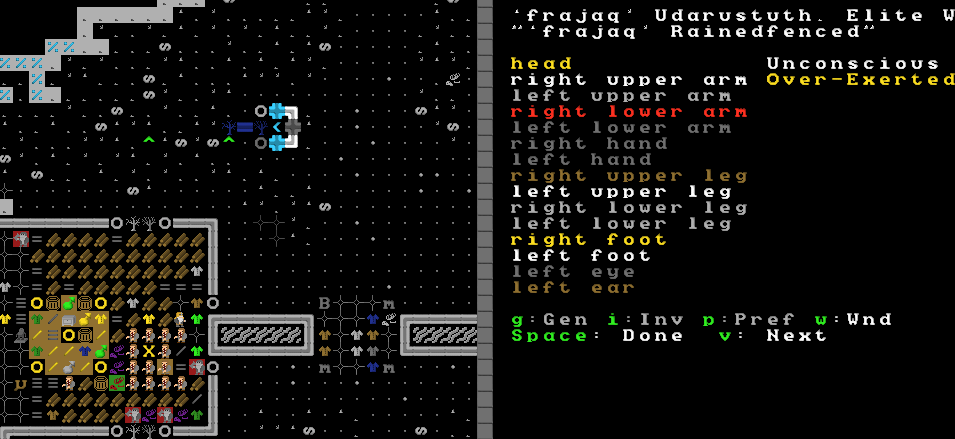 Kid Awesome sees a vision of Armok welcoming him into his halls, offering him a chair at the massive table and feast before him.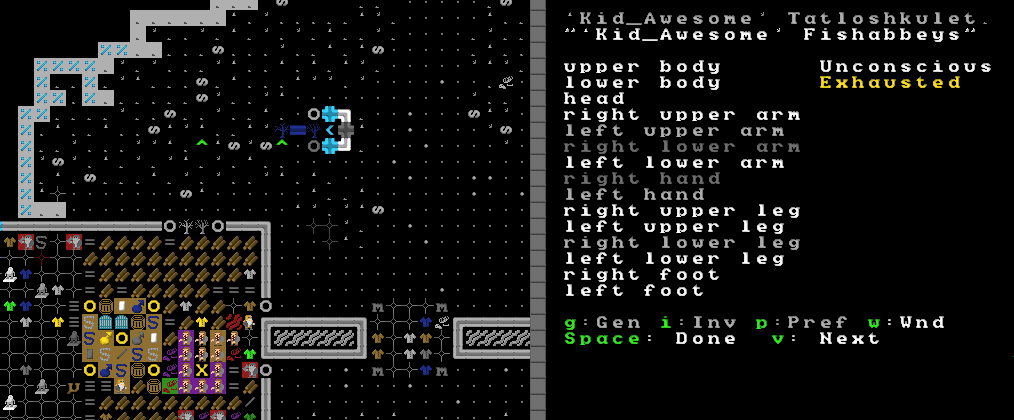 Welcome home, son.

"ALL IS LOST! FLEE." yells Crackmaster, fleeing down the bridges away from the spawn and the fortress.

An explosion is heard within the fortress. A primal roar that literally shakes the mountains. HOLISTIC. YOU. WILL. NOT. WIN.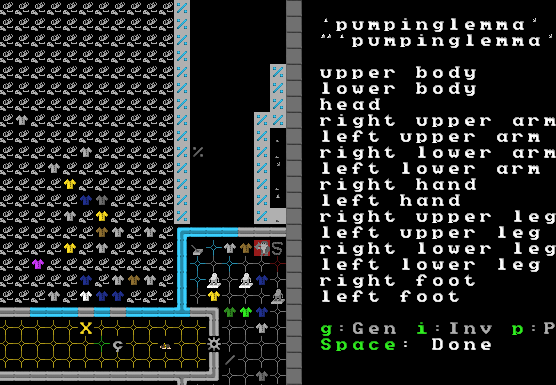 Metal doors shatter at the approach of a sprinting dwarf from the golden road. There is no time to open them. He simply runs through them.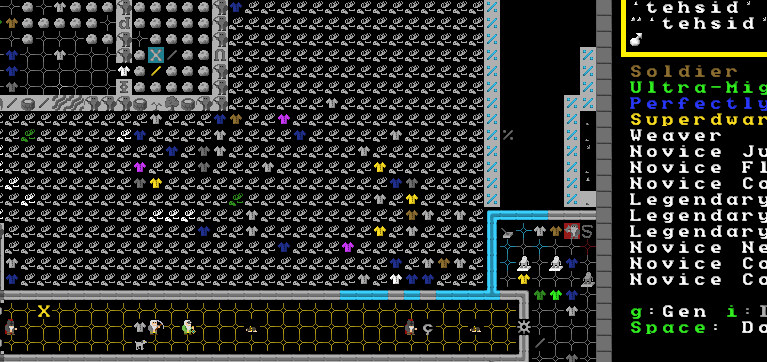 The Armored Libraries have arrived.