Part 203: MortuusLupus: Update 4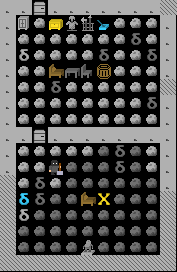 The jeweler T800 has brought the Hammerer a much needed drink. The poor man was beginning to become severely dehydrated. This should buy some time to figure out what to do about this justice system. Guilty unless proven innocent, with no appeals process, and near-fatal beatings the punishment for every offense? This is barbarism!

But how much worse am I, for condemning this man to hunt rats and lizards to survive? This is not what I wanted. He is, after all, a Dwarf. And though his task is cruel, he is only doing what is required of him. I feel kinship with this Dwarf, Tarezax. He wields his hammer as he is commanded, I wield this golden hammer to save those he condemns.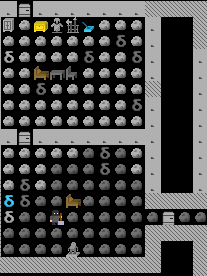 I cannot coax him away from his dining room again, so I've dug an entrance to his bedroom in an attempt to lure him out so that food can be delivered safely. No one seems to want to drop the food in from above. I applaud the morality of these citizens. Tarezax should be treated with respect; he is no criminal, merely suspended from his duties. I find myself experiencing an odd frustration, however, with some of the people's inclination to not follow my -- err, Mother's -- directives. It is difficult to provide for the common good when I have to fight the commoner.

Spring has arrived and with it a promotion! Manuel Calavera, former bone carver, has become a legendary champion! While I do not approve of the use of force to accomplish one's goals, I do applaud the spirit of the achievement, dedicating his very life to the people of the fortress.
I have heard distressing news from citizen Kgummy. He was able to deliver a barrel of prepared jaguar meat to Tarezax the Hammerer. Such a luxureous meal indeed, I am somewhat jealous. It has been so long since I had the succulent taste of a well-cooked meal upon my tongue. Instead I am forced upon this madwoman's teat for my sustenance. Bothersome though this imbalance may be, it is not what worries me.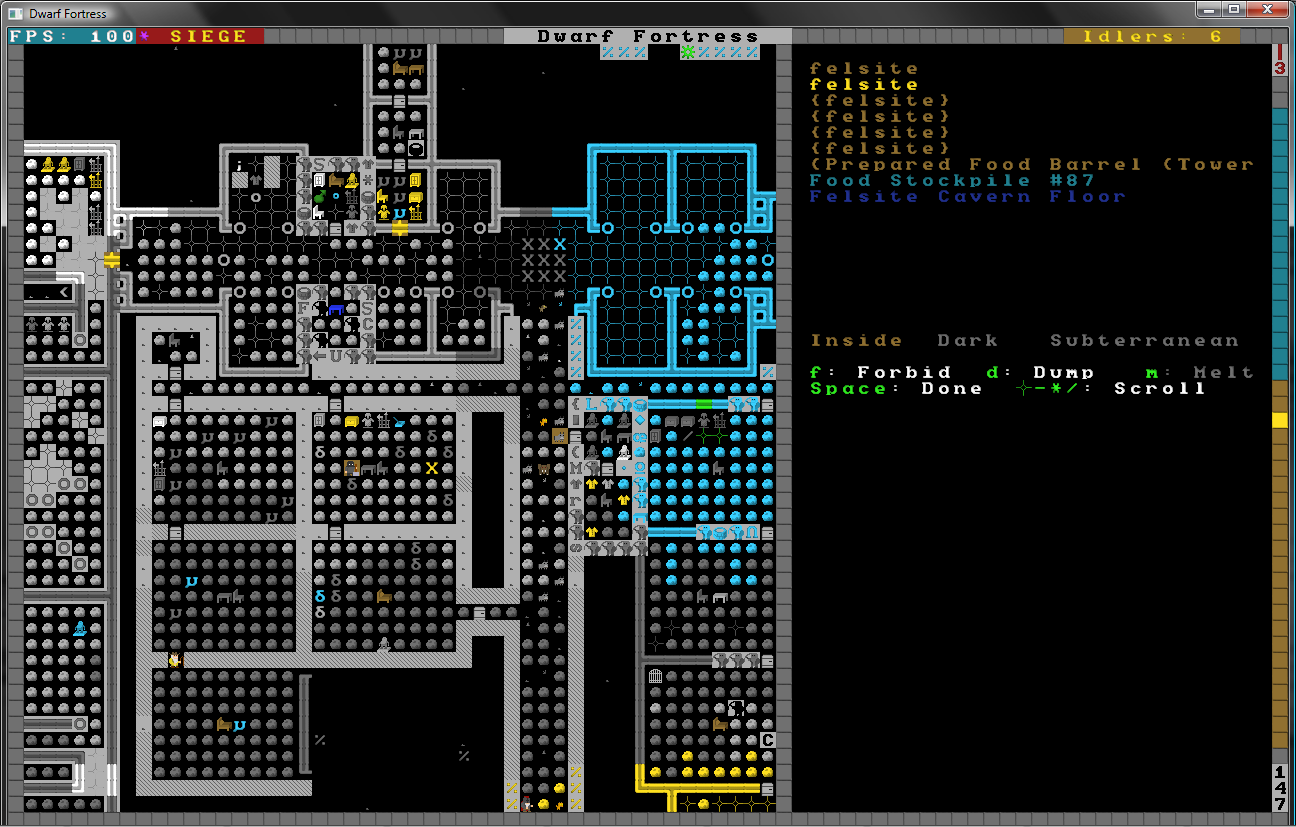 Some of the people have taken it upon themselves to taunt the hammerer, pelting him with stones as he tries to soothe the terrible hunger he is forced to endure. This immoral behavior towards a Dwarf of his stature, to a fellow citizen, this is a crime that cannot be allowed to continue.
"I DEMAND TO KNOW WHO IS THROWING ROCKS AT THE HAMMERER!! YOU CAN'T DO THIS HE IS A DWARF OF STATURE AND IT'S WRONG IF I CATCH YOU THERE WILL BE HELL TO PAY!!!! It's time for food baby, down the hatch! WHERE IS MY GLASSWARE?????"
Mid-spring
Mother left me with mayor bob today while she and her consort "discussed their taxes." I finally find myself thankful for this infant body as I am allowed to vomit at any time for any reason. While in bob's care, I looked over the fortress records and discovered something infuriating. A large stockpile of gold bars was locked away, forbidden from being used to complete Mother's request that the children of the fortress be provided with new toys. This has been corrected. Perhaps there will be a golden puzzlebox in my crib shortly? One can hope! If not for me, then perhaps for the newest citizen of Syrupleaf

I shall personally teach this newest member the value of sharing. I feel a twinge of guilt that Mother's consort condemned Quixzlizx's father to death for not making him a hat, but I had not yet been reborn at that time.
What I can do for him, what I can do for everyone, is provide the gift of knowledge. It is a gift that I have in excess, and that these Climaxians, my adopted people, seem to lack profoundly.
"HEY LISTEN UP SYRUPLEAFIANS I HAVE AN ANNOUNCEMENT!!! EVERYONE STOP WHATEVER YOU ARE DOING RIGHT NOW WE HAVE A TOP PRIORITY EXCEPT FOR YOU EUMINIDES WE NEED MORE TOYS FOR ALL THESE BABIES AND WHOEVER IS MAKING MY GLASS YOU BETTER NOT DELAY ANY LONGER OR SO HELP ME I'LL HAVE TAREZAX MEET WITH EVERY ONE OF YOU!!!!
NOW AS *cough cough* as I was SAYING. Education is the future. Our children these BABIES are the future. I hereby announce the official announcement of the plans for Syrupleaf University for Research And Knowledge AND YOU ARE ALL GOING TO WORK ON IT TO MAKE IT THE BEST!!!
SO!
First we need some RESEARCH SUBJECTS!!!!!"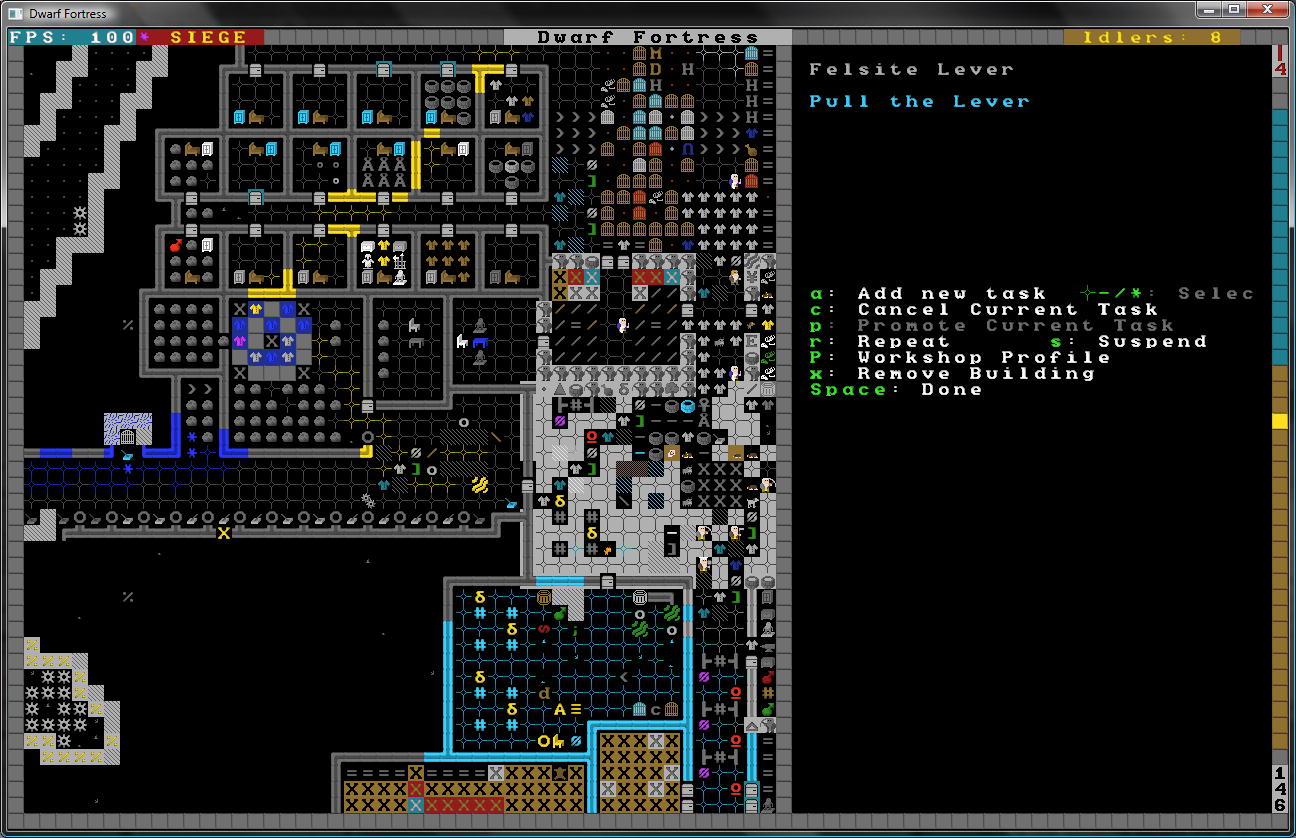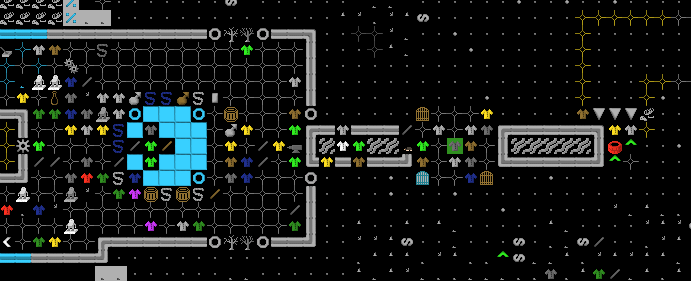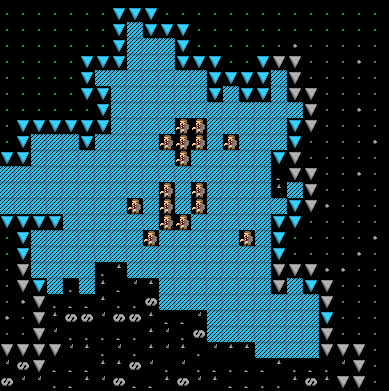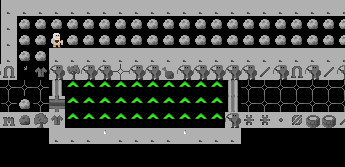 Do not worry, citizens of Syrupleaf. If you all do exactly as I and Mother command, we will all survive, and be greatly enriched for it. Trust me. This is for the greater good.