Part 207: MortuusLupus: Update 8
Shadowlyger posted:
You know I dunno if Mortuus is posting pictures or not but I don't see many.

I can see some of them but not all of them I think.

I'm intentionally adding whitespace for dramatic effect. I know when I read I have a tendency to dart my eyes ahead and I'll see the pictures before I read the words before them, which tends to spoil things for me. I can stop this if it's bothering folks.
******
Despite the victory over the spawn invasion, things are not going well. We were informed that though the spawn did fall and were momentarily stunned, the drop was not enough to render them unconscious. Because of this, they were still able to avoid the cages.
Several members of the military have suggested using these captured spawn as marksmanship targets. Even Chance II, whose research into their behavior was crucial to the development of this device, seemed to be in favor of the plan. I attribute this to his recent indoctrination into the armed forces and have made him Adjunct Professor of the new fledgling University. I am hopeful that a return to acadamia will calm his newfound bloodlust.
No, the specimens will not be used for simple target practice, there is still an opportunity to capture these creatures alive. A small cave-in should generate enough concussive force to quiet these beasts.

With the siege broken it is simple enough to dig a temporary access point to the roof of the entrance. The miners have been ordered to carve a skylight above the holding area.

Though impotent, the sight of the spawn below is enough to frighten the miners away. The problem is easily remedied by extending the bridge back across the chamber. Out of sight, out of mind, as they say, and the work is completed.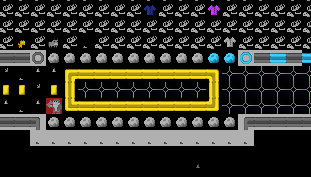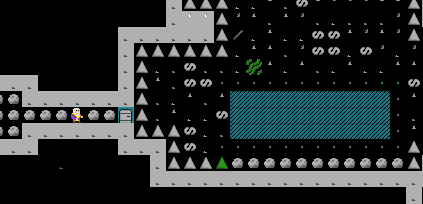 There is a new spirit of hope in this place. While the sieges from the spawn have been dealt with on inumerable occasions over the past ten years, never before have they been captured like this. The superiority of Dwarven inginuity over Spawn brutality has renewed life in this frozen corner of the world.

Celebrations are held and the halls are filled with laughter and song. All of this, because of the vision and leadership of a single

WILL THIS NEVER END?

A force of Frost Giants now rides against us. I have no scientific interest in these creatures at this time, and I do not want to risk an altercation between them and the spawn should both species be captured. The specimens are too valuable. We shall hold fast with our defenses raised until a more succinct solution can be found. For the time being, all we can do is wait. And time seems to slow to a crawl.
***
"Ha ha, I have done it! Your grace, honored offspring of nobility, I present to you this: I call it


This is truely a splendid creation, my golden hammer will finally be given the home it so justly deserves. I've come to realize the importance of individual achievement and reward while in this place, and have bestowed upon Idles the title of Honored Citizen. It is with the dedication of the more exceptional members of society that the fortress has been able to flourish as it has, and these exceptional members deserve only the highest praise and reward. I've asked Mother to put the weapon rack near my crib so that my lovely hammer will always be within reach.
***
I believe I've come up with a solution for the Frost Giant problem. Their presence prevents my assistant The Deadly Hume from forcing the specimens into their cages, a frustration that has lead me to one conclusion. They must be eliminated. I will not risk additional lives, so again we must harness the power of the mind.
"HEY MISTER THE HUME, I NEED YOUR RESEARCH ASSISTANCE PLEASE COME SEE BABY AND ME RIGHT AWAY!!!"
Hume: "Your grace, I appreciate the title, but I am a miner, what am I supposed to research?"
"OH ALL KINDS OF SCIENCEY THINGS BABY TELLS ME ALL THIS HERE LOOK!"
Hume: "Err, yes madam. The...baby. What have you, it, she come up with this time?"
"IT'S A BOY NOW!"
Hume: "Of course, your grace."
"LOOK WHAT BABY DREW IT'S TO GET RID OF THE GIANTS!!"
Hume: "What...this is extremely complicated machinery, madam. Are...you sure this was drawn by the child?"
"OH YES HE IS SO SMART JUST LOOK AT HIM IN FACT I BET HE COULD HAVE GRADUATED FROM THE BEST UNIVERSITY IN ANY COUNTRY!! HE CAUGHT THE SPAWN YOU KNOW!"
Hume: "Right. Well, if this is what you, or he, requests of me, I shall have it done as quickly as possible."
It is good to be able to finally use my hands again.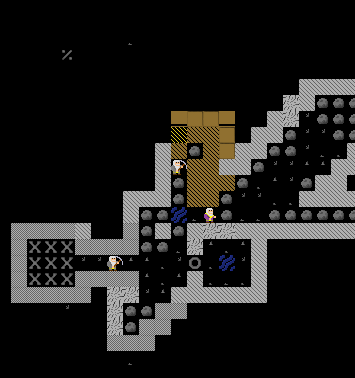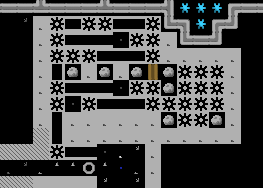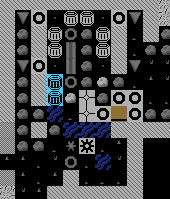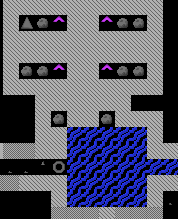 I can tell Hume will be a valuable asset to the University's School of Engineering. Eventually. Unfortunately it seems not everyone is of adequate mental fortitude to be part of the future of Syrupleaf's higher education.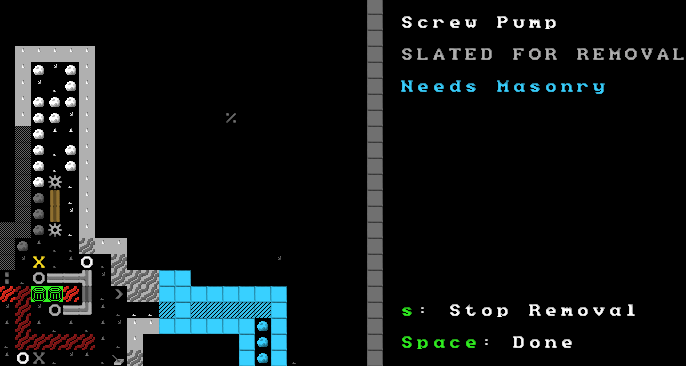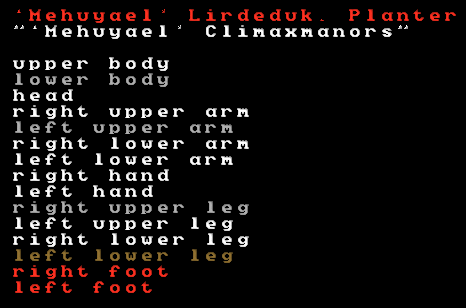 Engineering 101: Do not attempt to remove high-temperature pumping apparatus without first safely draining the magma.
Once Hume and his team have completed the device our automated defenses should be sufficient to protect the fortress from the brunt of an enemy invasion, after which the smaller, more efficient military force will clean up the stragglers.
For now, though, I shall have to practice speech. I cannot rely on Mother to relay my directions, and direction is something this fortress has a dire need of. I wish this siege would end. Time craws when we are forced to remain turtled in this mountain.

I don't even try to understand this man any more.
---
Screaming Idiot wrote :-
DIDN'T YOU SAY YOU WERE GOING TO LEND SUPERNATURAL AID TO YOUR BRETHREN AT SYRUPLEAF?

"Pretty sure I did, yer goldenness. Mighta' been drunk though, an' me memory ain't what it usedta be, y'see."

THEY HAD A PROBLEM WITH A PUMP. PUMP OPERATION IS THE ONLY THING YOU'VE EVER BEEN GOOD AT. AND YOU DIDN'T DO ANYTHING.

"Meh, I was on me break."

LITAST, WHAT SAY YOU?

"Baby, pumperman's been burnin' up his fuse up here alone. I think our Screaming Idiot is yellin' 'help'!"

ONE OF OUR KIND HAS INTERFERED IN THE PAST AND IT HAS DONE LITTLE TO ALTER THEIR PREDICAMENT. TO ALTER IT FURTHER MAY DO MORE HARM THAN GOOD. WE DO NOT WISH TO INVOLVE OSTESH IN THIS MATTER.

"Why do you talk like that anyway?"

LIKE WHAT?

"That! All monotone and loud! You sound like an us-damned bell, lady!"

WHEN YOU BECOME A GODDESS OF WEALTH AND POSSIBLE MOTHER TO THE ENTIRE DWARVEN RACE AND DECIDE TO IMPRESS DECEASED MORTALS WITH AN AVATAR THAT IS A GIANT GOLDEN STATUE YOU CAN TALK LIKE A NINNY ALL YOU WANT. AND YOU'RE ONE TO COMPLAIN--LOOK AT THOSE SUNGLASSES! REALLY!

"Oh, this is rich. A giant fat woman made of gold is saying my glasses are too gaudy."

...IT IS A FAIR COP.

"Sure it is, hon. Hey, at least neither of us is a goat, right?"

Moldeth turned from her hay pile and bleated unhappily before slinking away.
---
markus_cz wrote :-
Dear mommy,

I hope little Kaveman doesn't hit a wall or fall from the stairs this time and actually delivers this note. I'm sorry I couldn't find you personally, but we are on orders not to leave our station.

It has been almost half a year now and I am still enjoying being an adult! I honestly didn't expect they would believe mr. Bobthethurd so easily, but seems like they did. Of course now I have to pretend I'm a girl, or they will make me child again, so please don't tell anyone!

The boys in the army are really nice. "Where's your meatshield, lady?" they say. Or: "Such a fine mustache for a girl! Can I touch it?" And you wouldn't believe how many rude words that include the word "bone" was mr. Calavera able to invent! Actually, I think he might have taken a fancy in me? For example, during the last siege, he told me: "Stay back, luv, they won't get ya!" and then he charged a dozen of spawn. Looks like he fell in love with me. And then he fell in a pit.

After that, there was a strange sensation, I smelled smoke and felt like something great was lost to me. What does it mean? Being an adult girl is so hard! You have to write me some advice.

With regards. Your son,
Markus Cz. Clasplashes

Adult

PS: I hear there were some trouble with the pumps lately. Please, tell the others they should send for me the next time something similar happens.
---