Part 33: CHAPTER THIRTY TWO - THE CONCLUSION
Well, here we are. It's been four months since I took that first big bite out of a little jellyfish, and I want you guys to know it's been really fun. I haven't always had the most prompt updates but through thick and thin you guys have stuck around and helped me through this game.
Ah, but I'll spare you the wistful recollections and emotion. Without further ado, I present...
CHAPTER THIRTY TWO - THE CONCLUSION
I need evo points, and I need them bad. What sort of animal gives a lot of experience, again?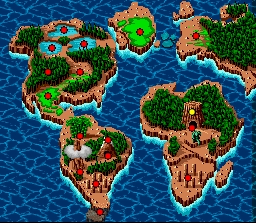 Right, here we go.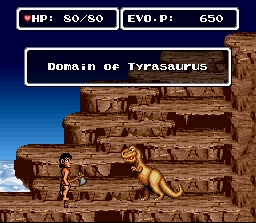 I'll just show you guys the abridged version. Just bear in mind each tyrannosaurus is worth 250 evo points.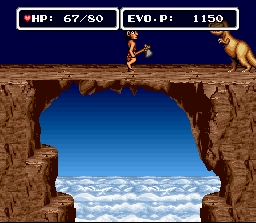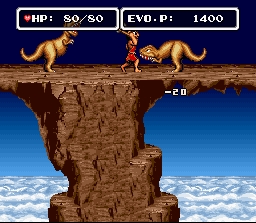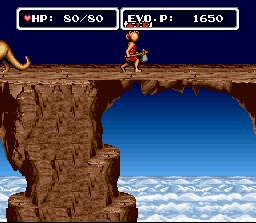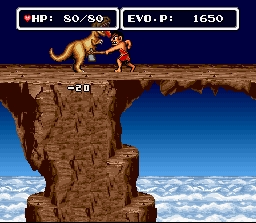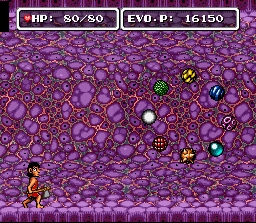 Alright, this should be enough. Do your worst, Bolbox.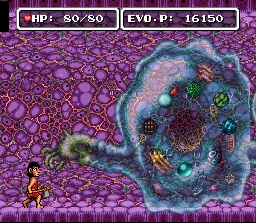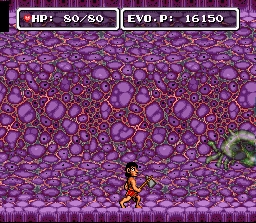 He initially retreats...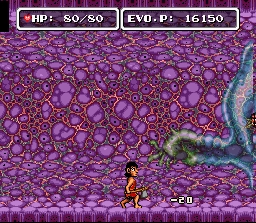 But I catch up and whack him right in the green tentacle head with my axe.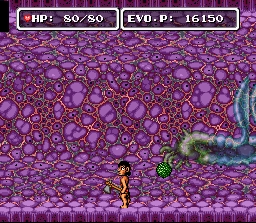 He retreats, and spits out a green orb.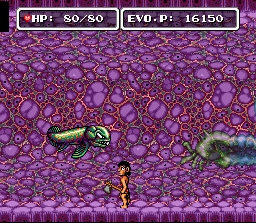 Out comes a terrifying fish that swims freely in the air and chomps harder than a shark.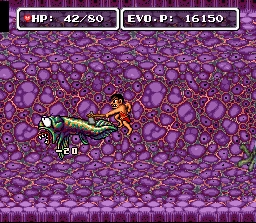 I get in a few good hits before I need to evolve for health.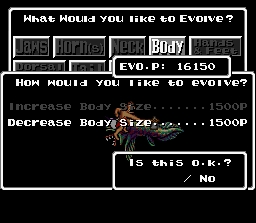 Decrease size is the only option at this point.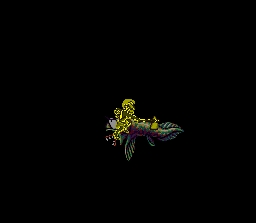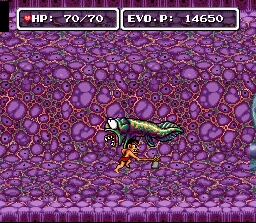 Why, it's a little hobbit caveman!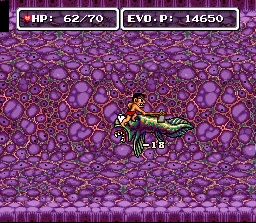 He's agile, but oh so fragile.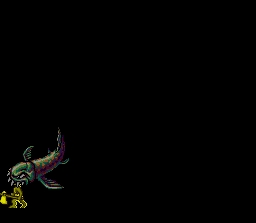 Before long i'm forced to size myself back up.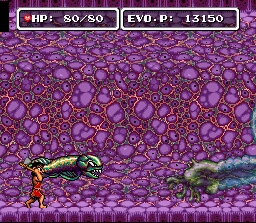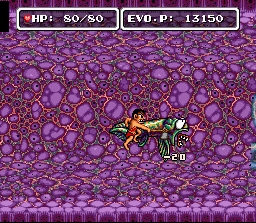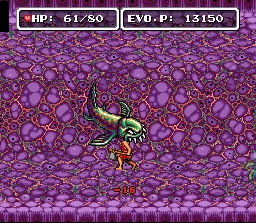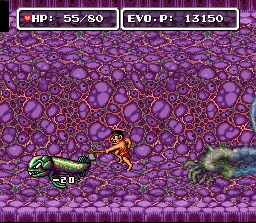 We exchange a few blows...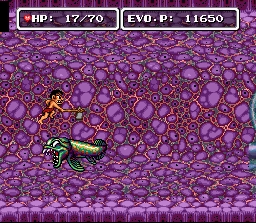 I shrink myself back...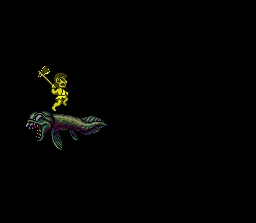 ...and forth...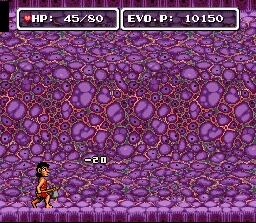 And kill him.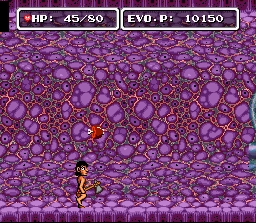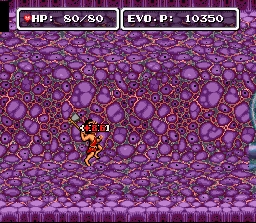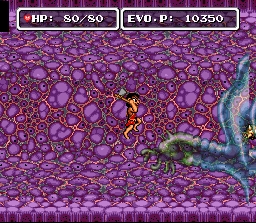 Again I strike the green head. Every four strikes it deploys another orb.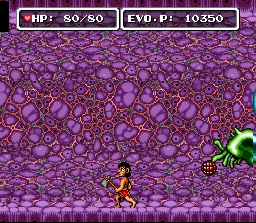 I'm not sure if it can expel more than one at once, but I decide to methodically kill each beast before re-concentrating on Bolbox.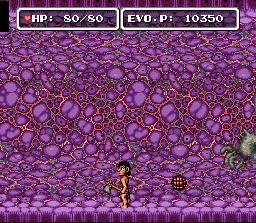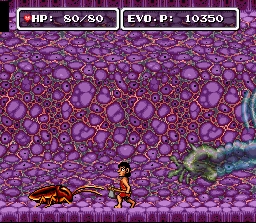 That is one big bitch cockroach.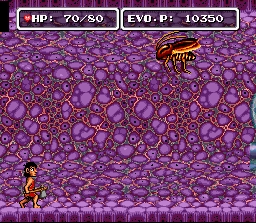 I strike it, and it starts flying in circles.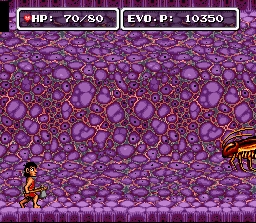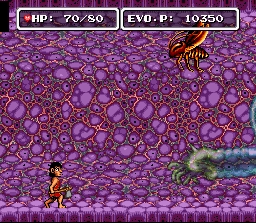 Bolbox attacks again...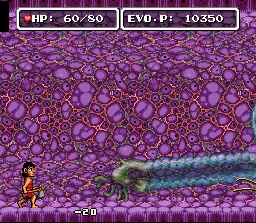 ...and i'm forced to retaliate.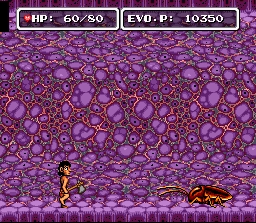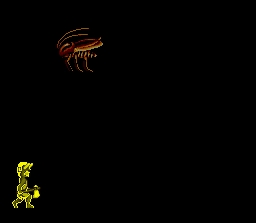 The cockroaches flight pattern is difficult to avoid, but I don't take a ton of damage.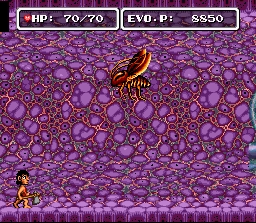 One back-n-forth covers it.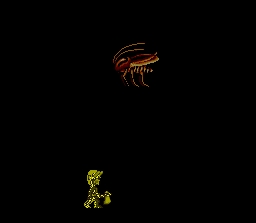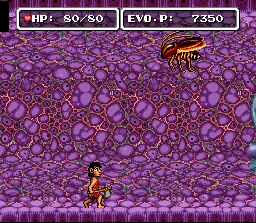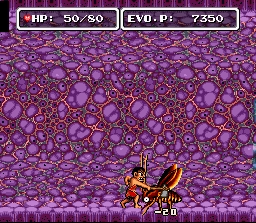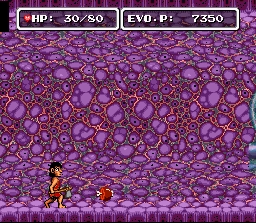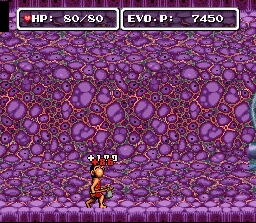 I can't believe I just ate that.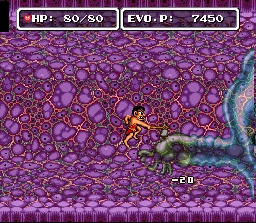 Four more strikes...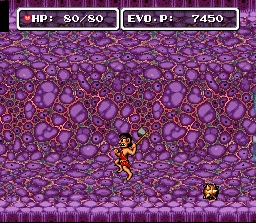 ...yielding a spikey orange orb.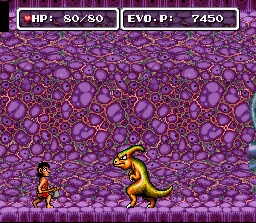 He looks fierce...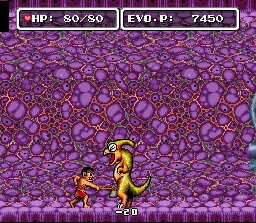 ...but i'm too quick for him.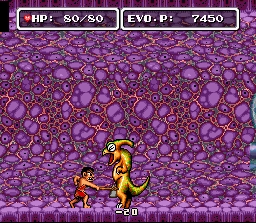 I attack over and over, and don't let him get in an attack.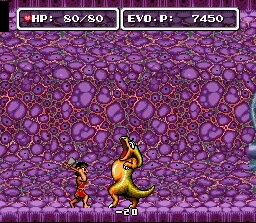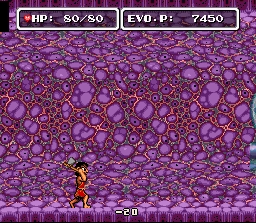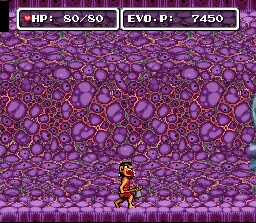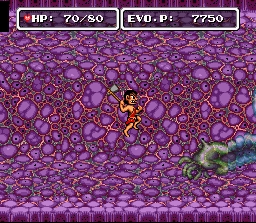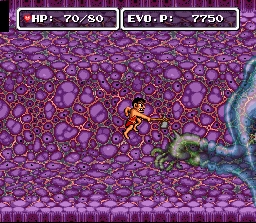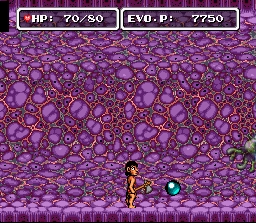 This blue orb looks nice and clear.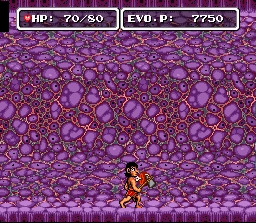 It simply turns into delicious, nutritious meat.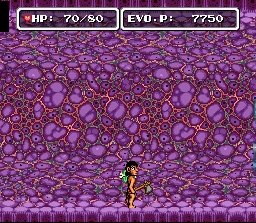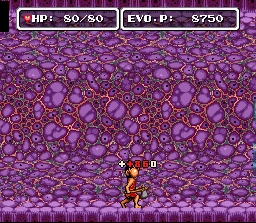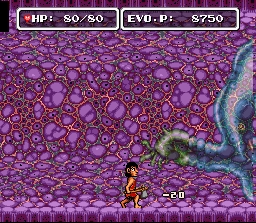 Rinse, repeat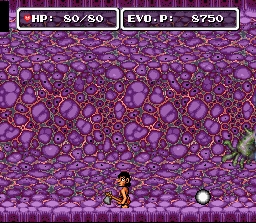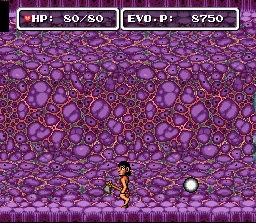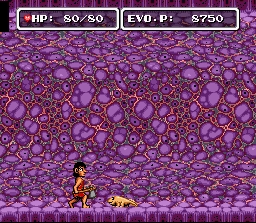 This one is just an adorable little lizard that scurries offscreen. hm.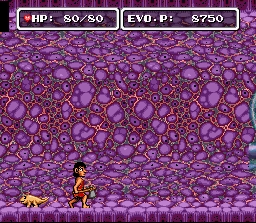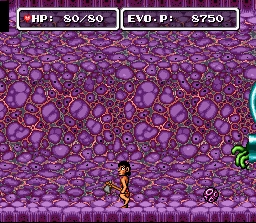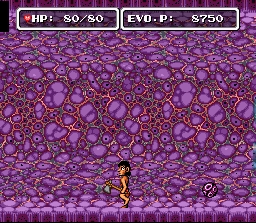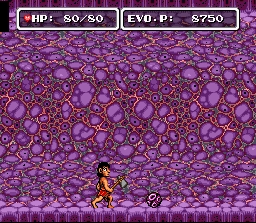 What do you suppose this one is?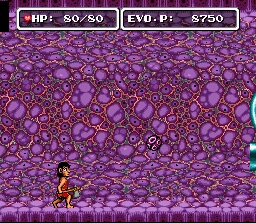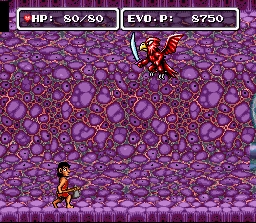 If it isn't my old nemesis. Sword bird man. You were almost as frightening as laser shark shark.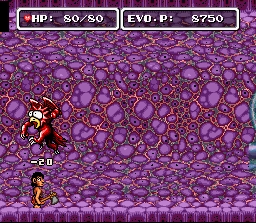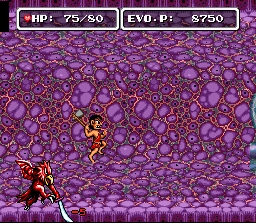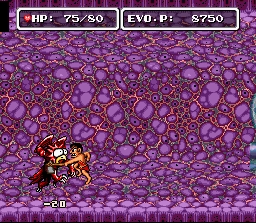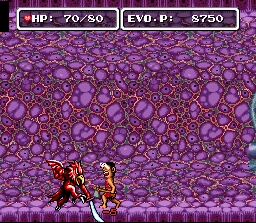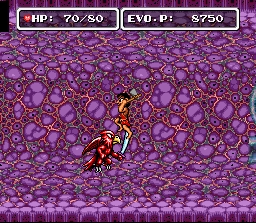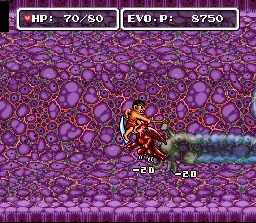 This bird got
nothin'
on me.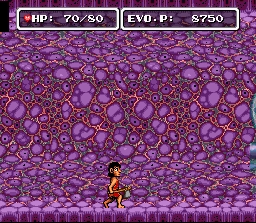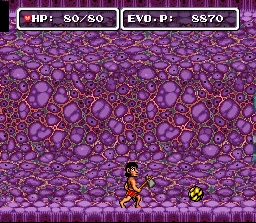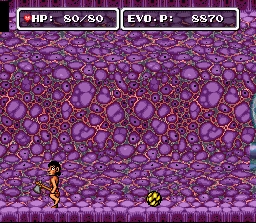 Oh, hey, I remember this one!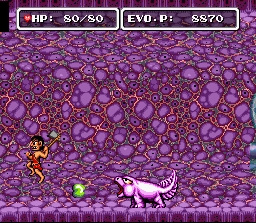 This time I'm better prepared for him.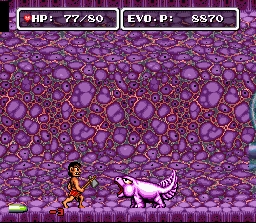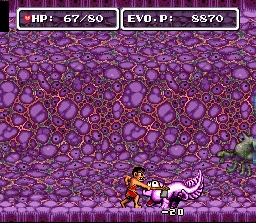 I'm able to avoid most of his attacks now.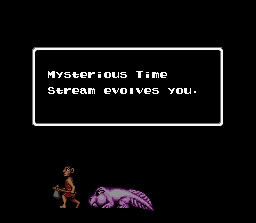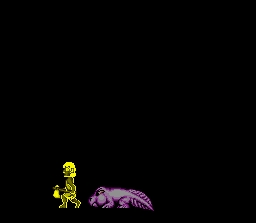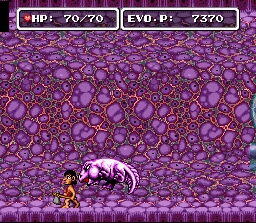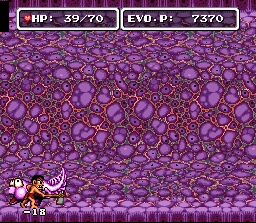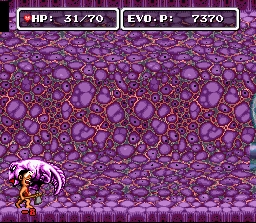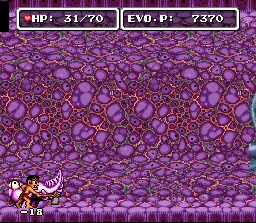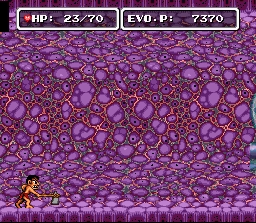 I slay him like a midget hitting a big frog with an axe.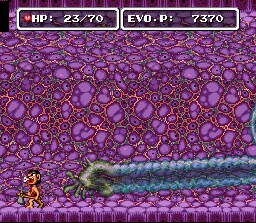 While i'm eating the frog meat Bolbox pulls a fast one.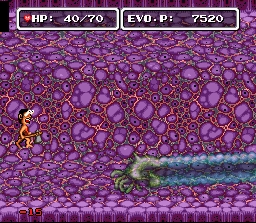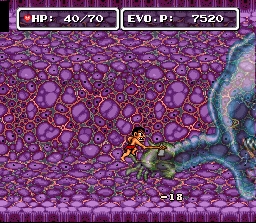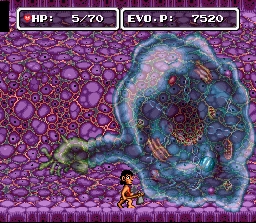 But he's running out of orbs... victory is within my grasp.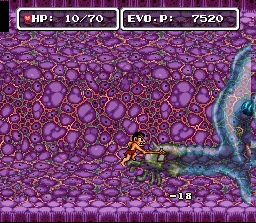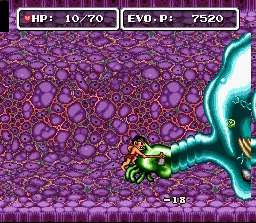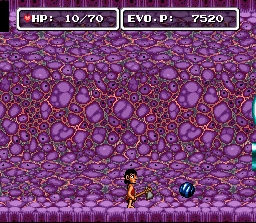 last one...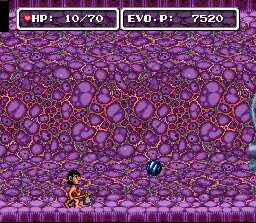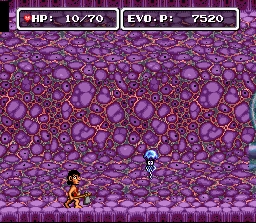 Aw, it's just a little jellyfish. That's kind of appropriate, seeing as that's where we started.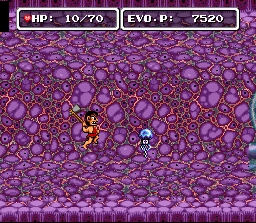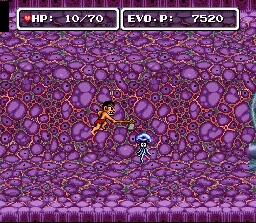 Take tha-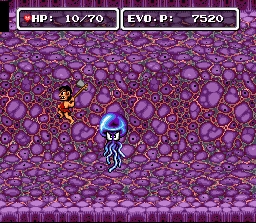 -aack!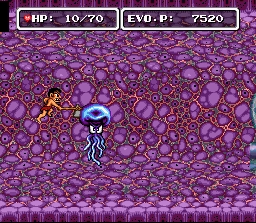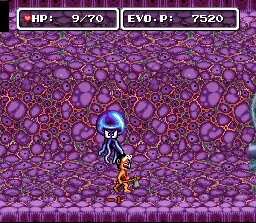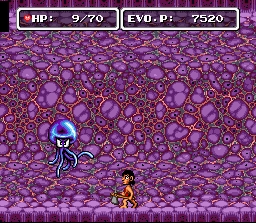 Alright, jellyfish. I can see I've got myself a fight here.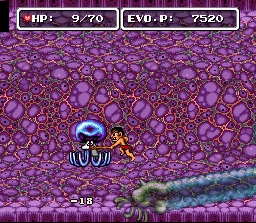 So as long as we're stepping it up...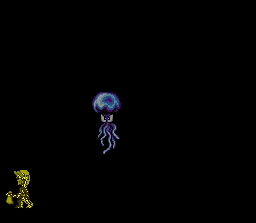 I might as well step it all the way up.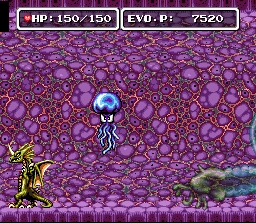 REMEMBER ME?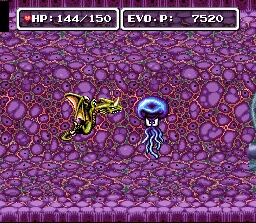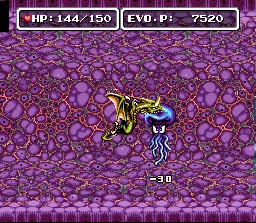 The poor jellyfish never had a chance.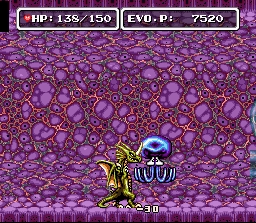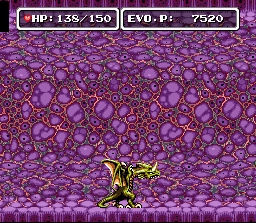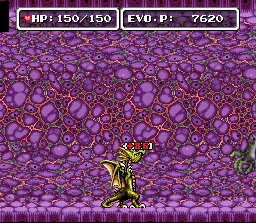 It stings all the way down.
But it's a good sting.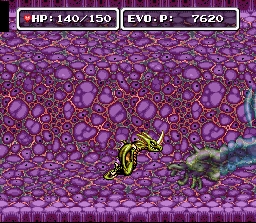 Now, for you. I've had enough random bullshit, and you're the icing on the random bullshit cake.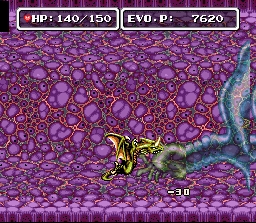 After one bite, he solidifies strangely, and I move in to strike the core.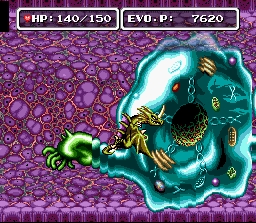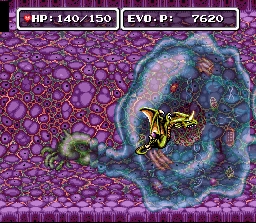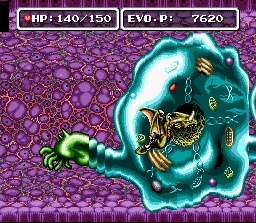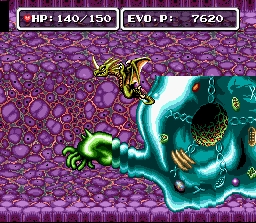 He begins to disintegrate slowly from the top.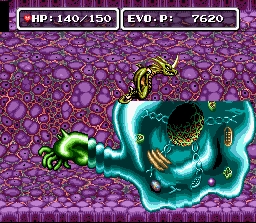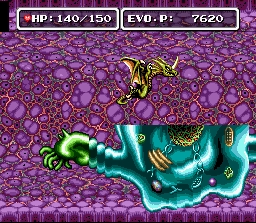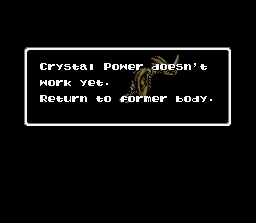 My dragon power runs out just in time...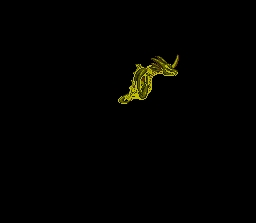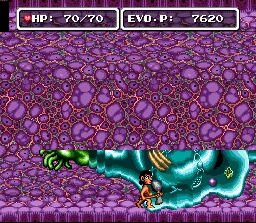 ...to beat the game as a tiny human.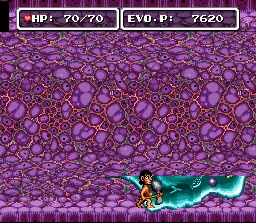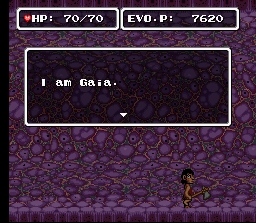 I
Did
it.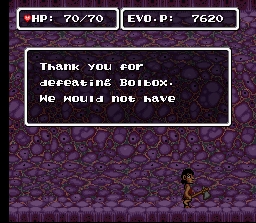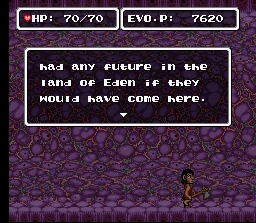 What, you're not into big shapeless jelly monsters with like, eight balls?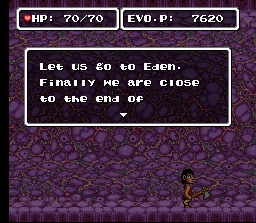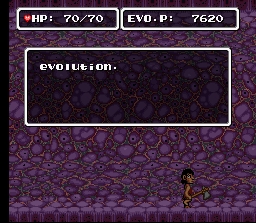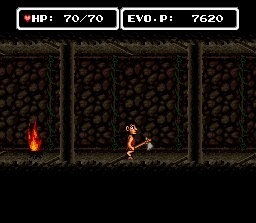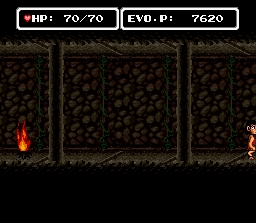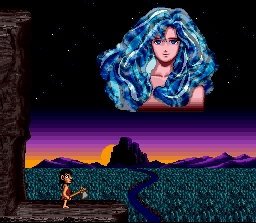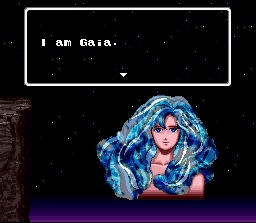 This girl says her own name more than a pokemon.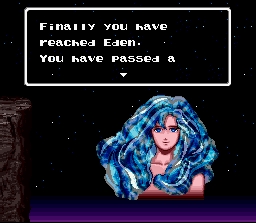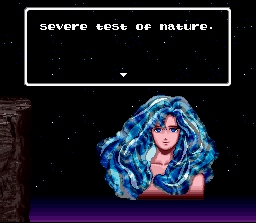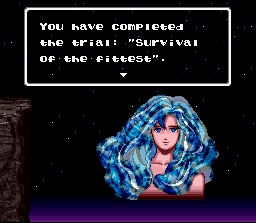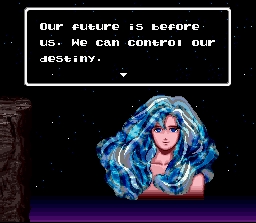 Yeah, man, groovy.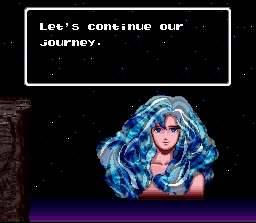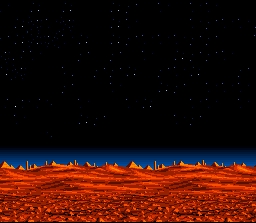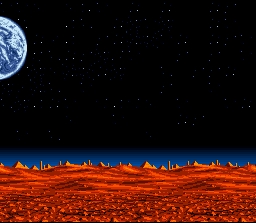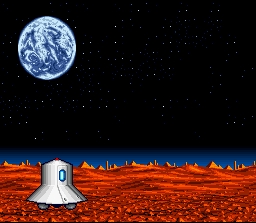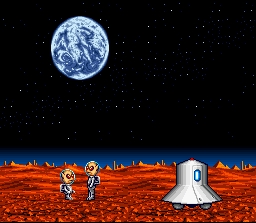 Oh, hey, it's the whispers again.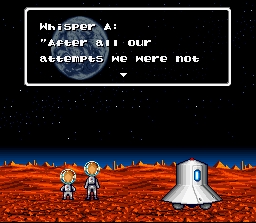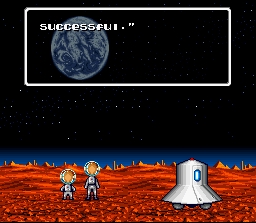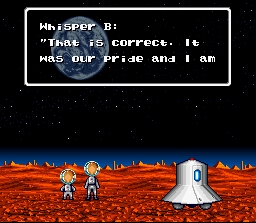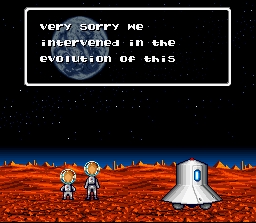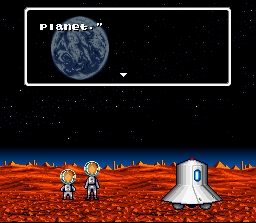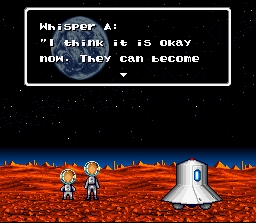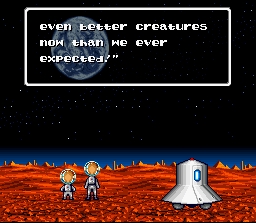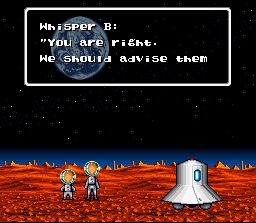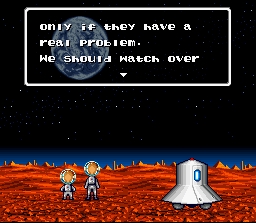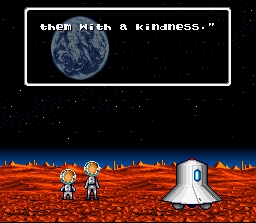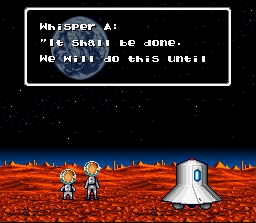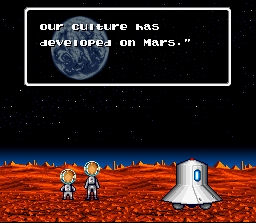 As far as I can tell, this is subtle martian self-depreciation humor.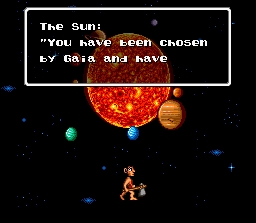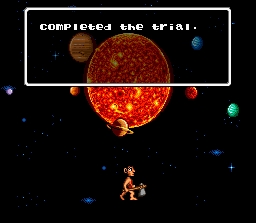 at long last.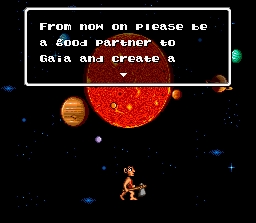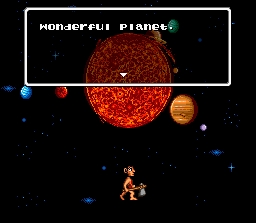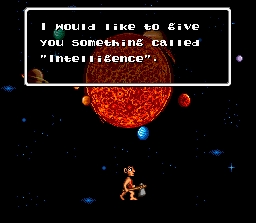 .B...Burn?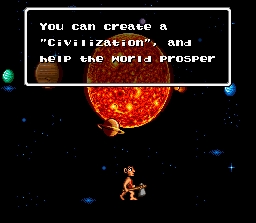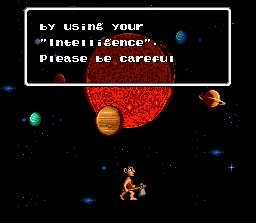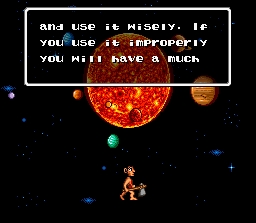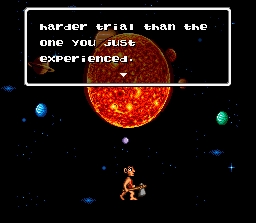 I swear i'm not doing another Let's Play, seriously.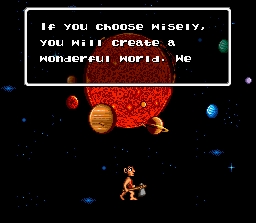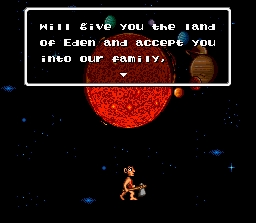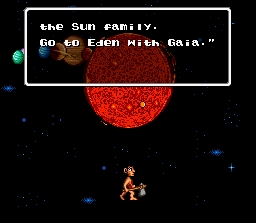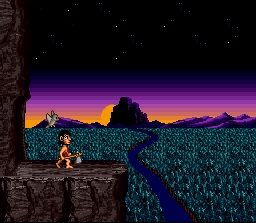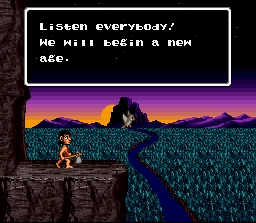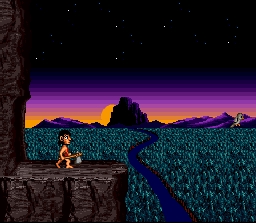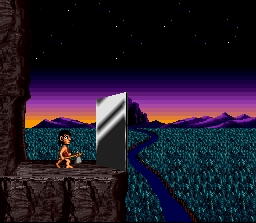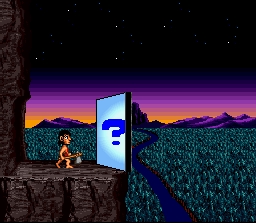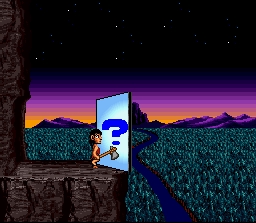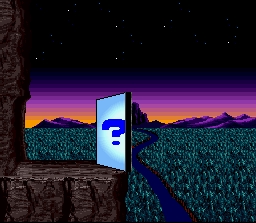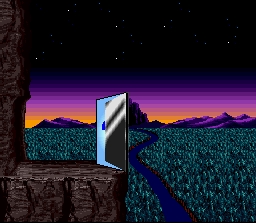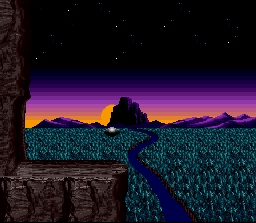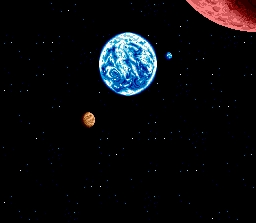 AND HERE WE FIND OURSELVES.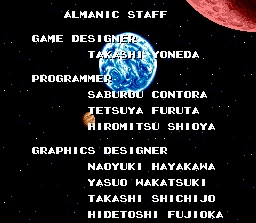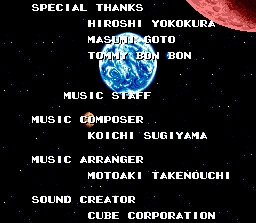 LET'S PLAY AUTHOR
VIKINGS VS MAFIA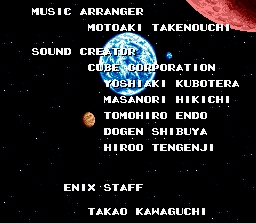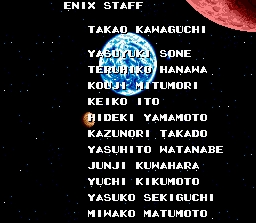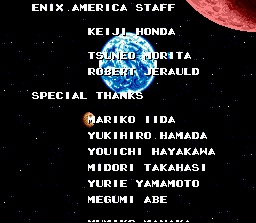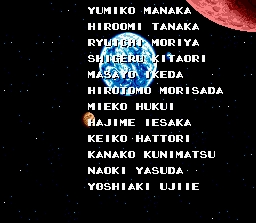 ATTITIONAL SPECIAL THANKS
LUCKYTEACH
VICISSITUDE
JAWNV6
GENDALIS
ARA
RAAR_IM_A_DINOSAUR
GUNNERJ
SCALDING COFEE
GETWELLGAMERS
POOPY MCTURDS
WILLIE TOMG
ABYSSAL SQUID
VALLHALLAN
DER METZGERMEISTER
IMPOSSIBLE ODDS
BATTLEROYALEX
SPOONSY
PENDRAGON
DINICTUS
KYROCILLIANI
CAPTAIN_DUCK
GUAVAMOMENT
ASUNIKO
NAKAR
NOTINVENTEDHERE
BUT ROCKS HURT HEAD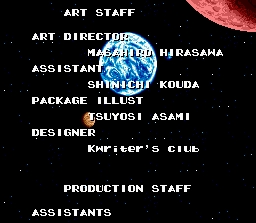 (Sorry if I forgot anybody important, those are just some of the people who I remember contributing a lot. Thanks a lot guys!)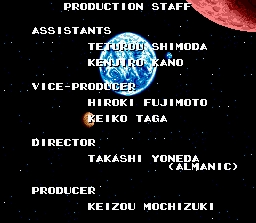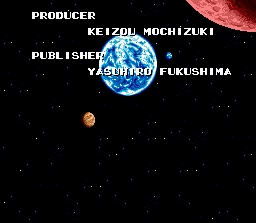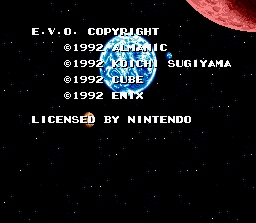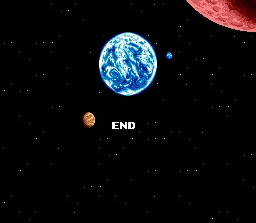 FIN.
Thanks for making it a great thread guys.