Part 62: The Elder Updates LXI - No Chorrolation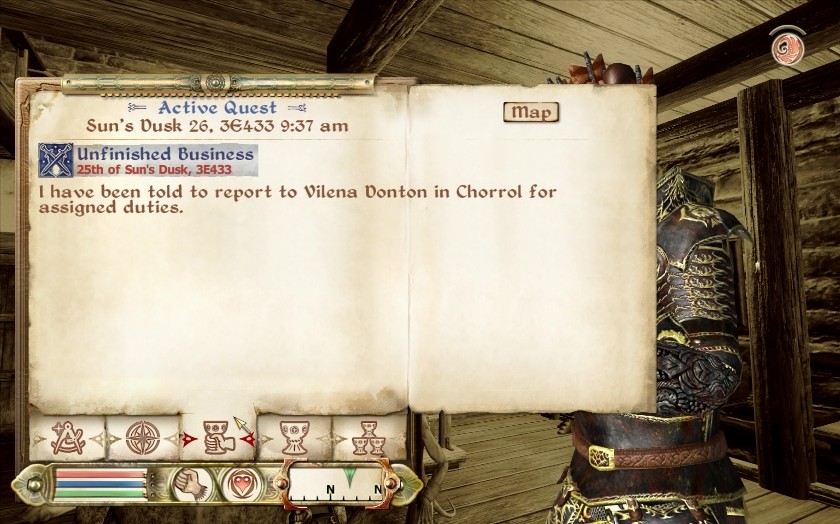 A word before today's update: as you may remember, we summarily got shooed away to Chorrol to get quests from Vilena Donton, who as I recall is some important higher-up in the Fighters Guild.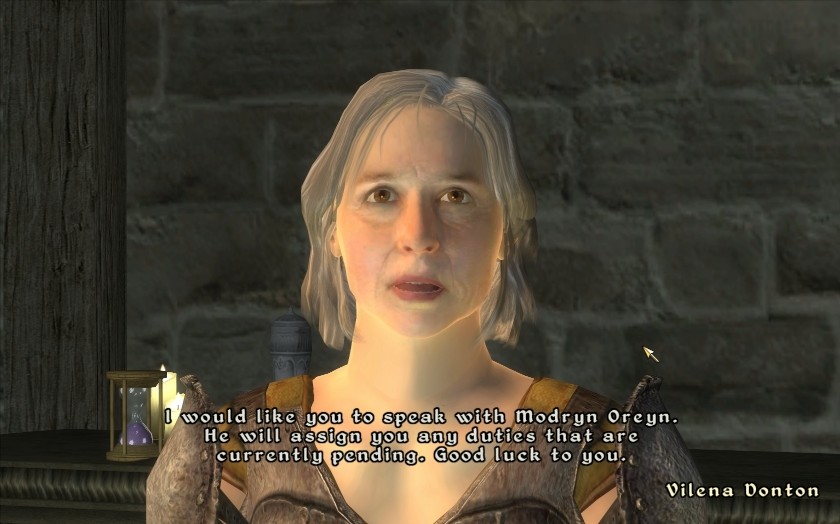 However, the game decides to hand me off to someone else immediately, and boy is he just a pile. Why does he only have iron armor? Why am I reporting to this knob? Why do I not speak to Vilena Donton in the foreseeable future? OOPS SPOILERS. I raise these questions and more because, while Oblivion is not an excellent game, it is still usually mostly a cohesive whole. But from here on out, when it comes to rhyme, reason and good quest design with respect to the Fighter's Guild, there's...
No Chorrolation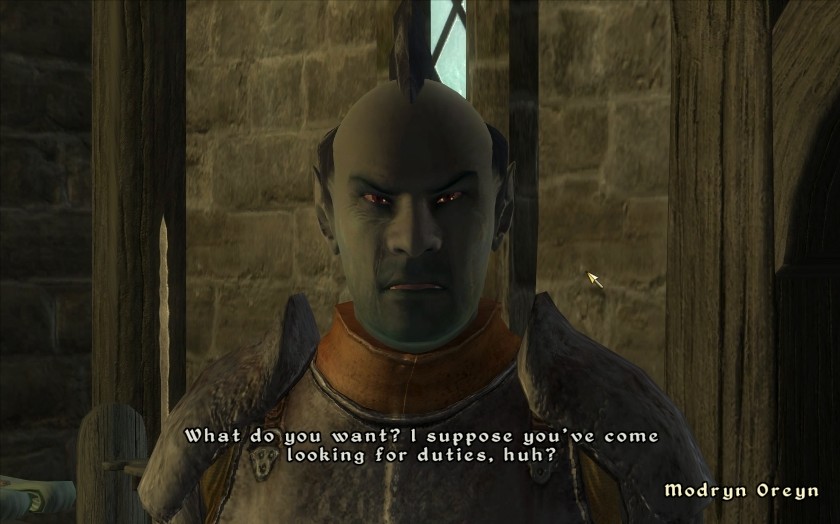 What else would Khajiit be here for?

Duties for you. Fine. I'll speak slowly so you can keep up. I want you to contact Maglir.

To what end?

He's one of your Fighter's Guild brothers, but he's defaulted on a contract. We can't allow that. Makes us all look bad.

Dewhatnow?

He didn't finish out a contract in Skingrad. Suppose I shouldn't be surprised. He's raw, like you.



Go and find out what's wrong with him.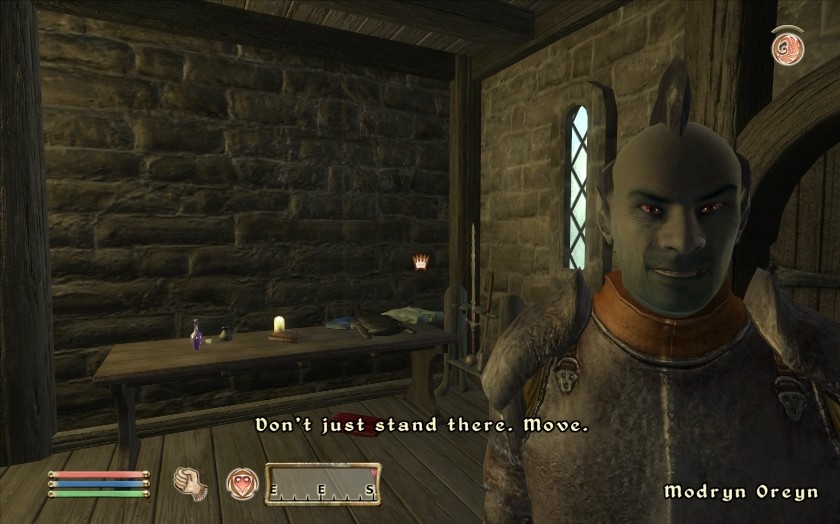 I think, honestly, the wrongest thing around here is this fuckin' guy. Mohawk? Sure, give the tough guy a mohawk. But see if you can't dig up something that isn't a mohawk/every-balding-man-in-fiction fusion. And that armor. Are we supposed to be intimidated? Disgusted? I don't think the designers who put this guy together knew the answer themselves.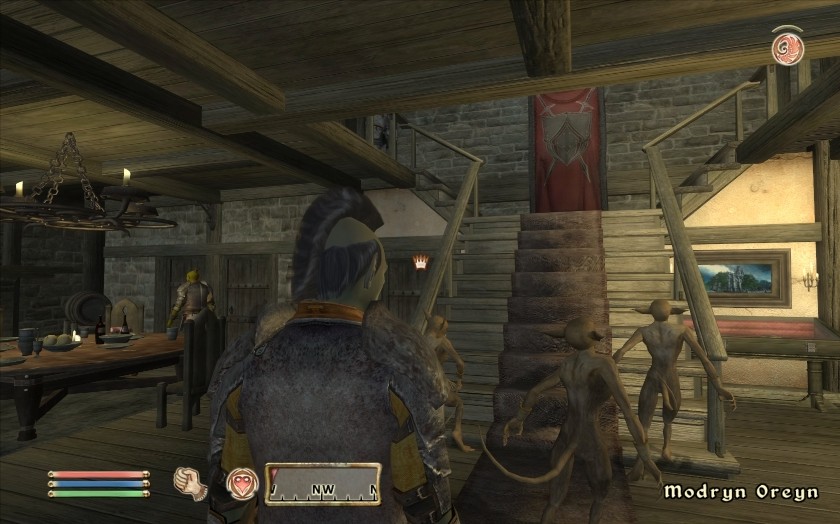 You're gross, Moryn Oreyn. Just fuckin' gross.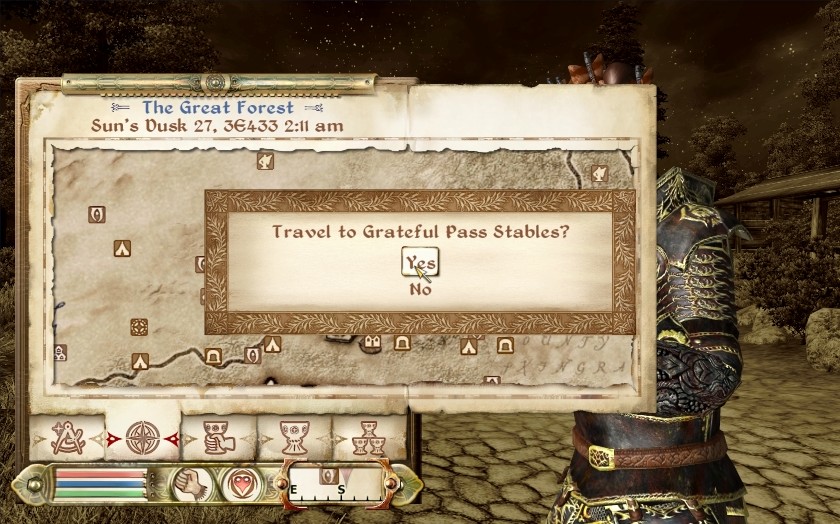 Anyway, the game wants us to go to Skingrad. Could be worse, but seriously? I just GOT to Chorrol. We're fast-traveling this shit.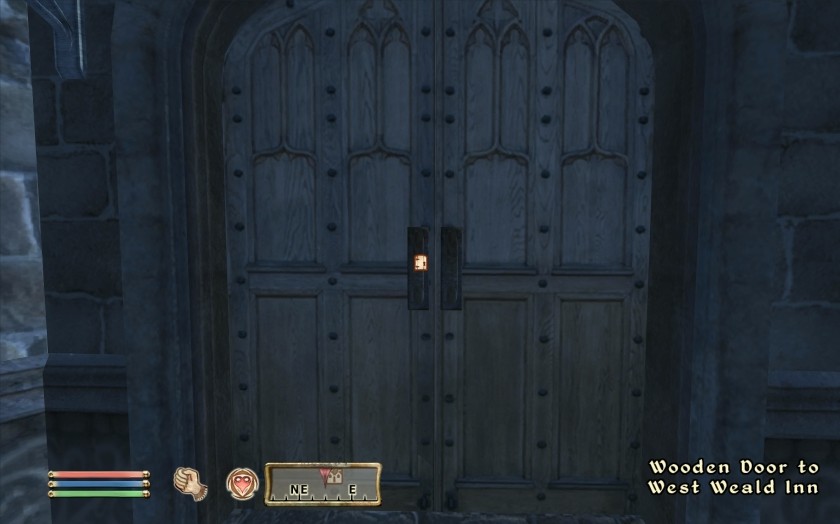 Our protagonist-senses tell us he's in the inn, where he's standing around waiting for us to talk to him like it's fucking World of Warcraft. Grand.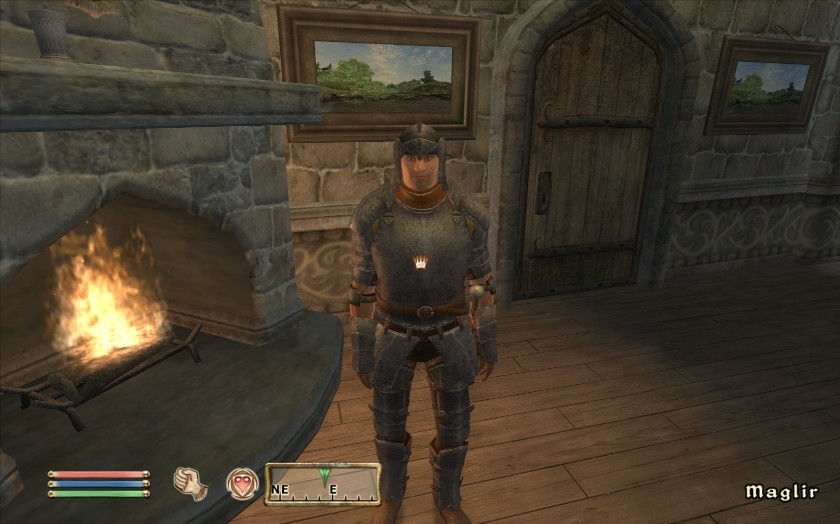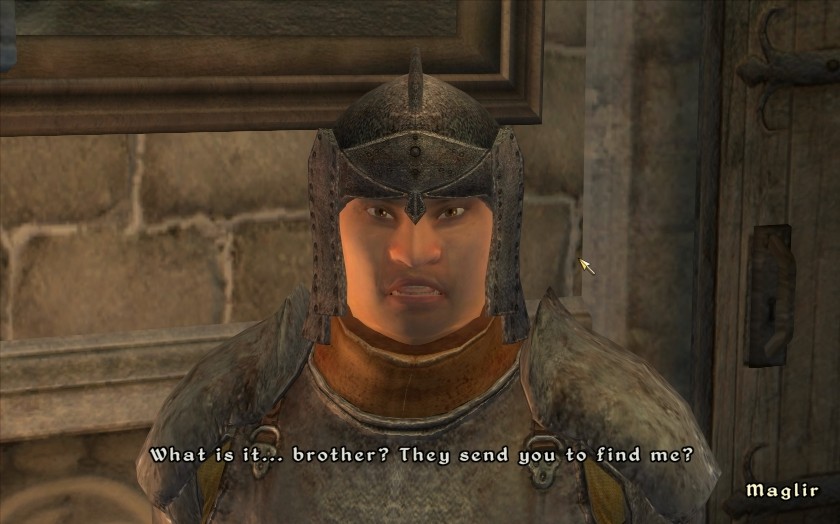 You must be Maglir, then. You've defaulted on a contract.

Defaulted? I suppose so. I'm not paid enough to do the job. I was supposed to find Brenus Astis' Journal.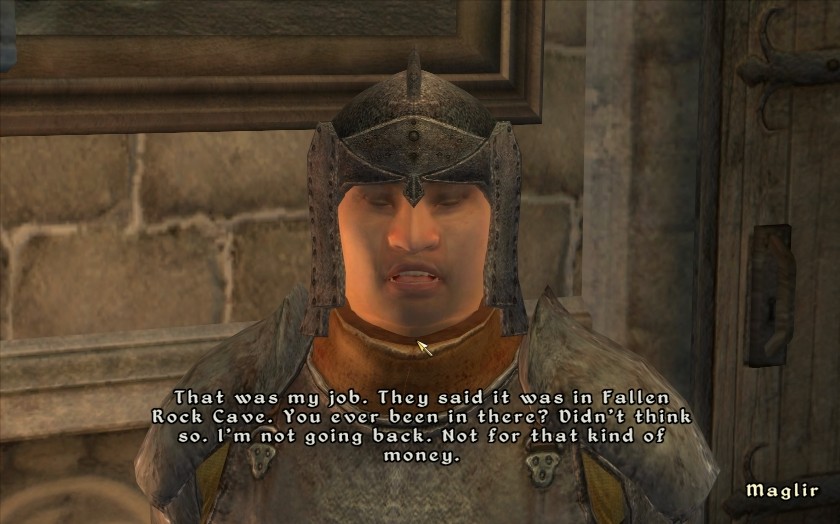 And yet you accepted the contract. So do it.

If you care that much, you go find it. The contract's yours. It's not worth it for what the Guild is paying. I've got a family to think about.

Pfagh. Maybe I will.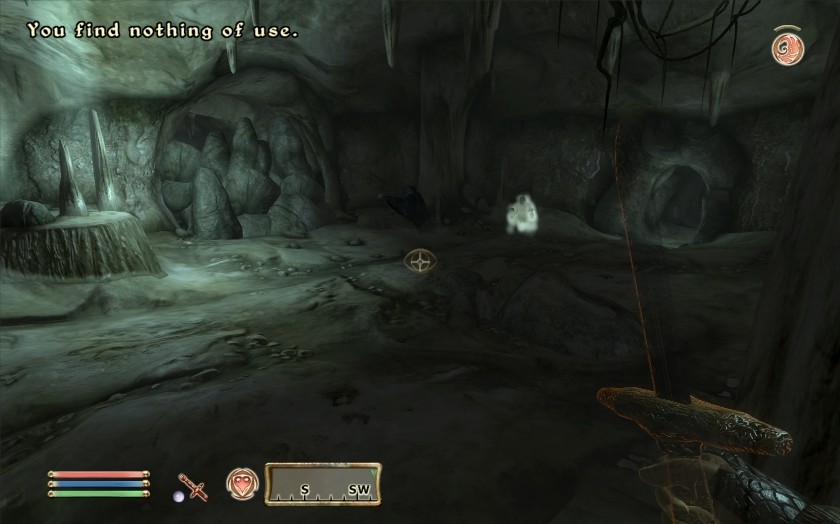 And so we do! Admittedly it's a cave filled with horrorghosts and skeletons, but if we'd been here earlier it would've just been goblins and the like, so...fuck you, Maglir, I guess?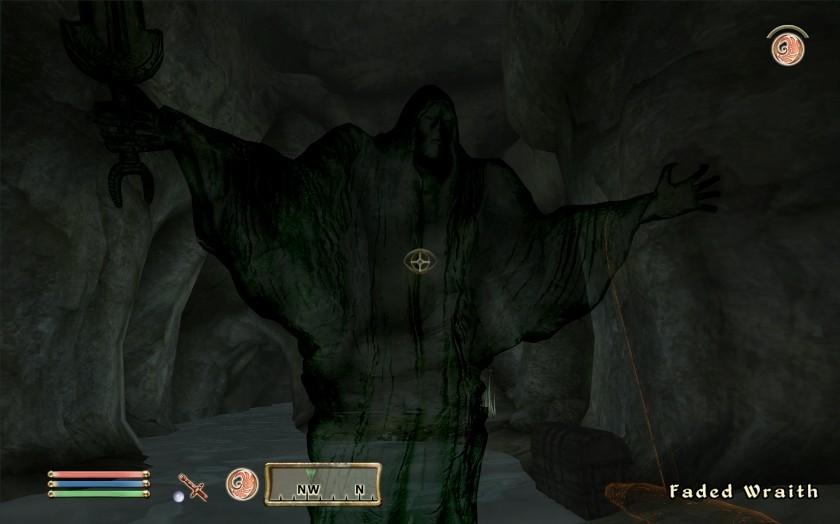 It does give me a chance to use my Chameleon gear, though, and holy shit. Note that this is 65% Chameleon.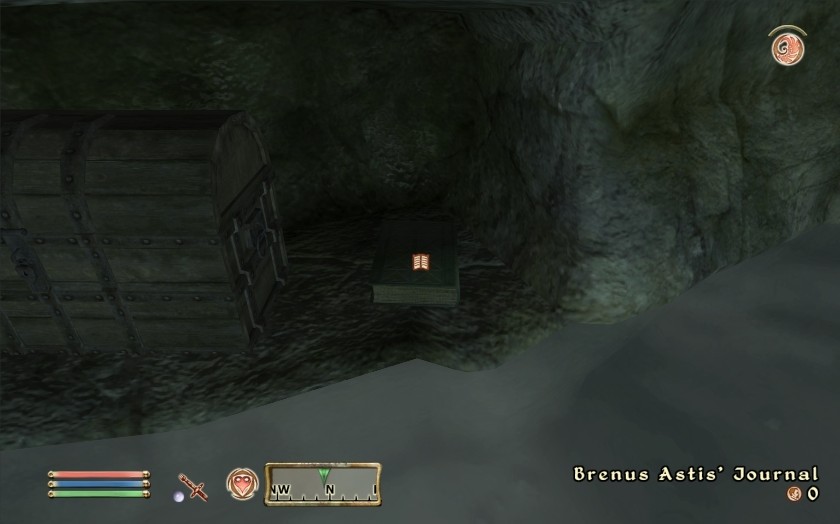 Eventually we maneuver all silken and sleek to the end of the cavern, where okay y'know what? It's gotta be said, that's a HIGHLY unlikely place for that book to be. Could it not have just been inside the chest?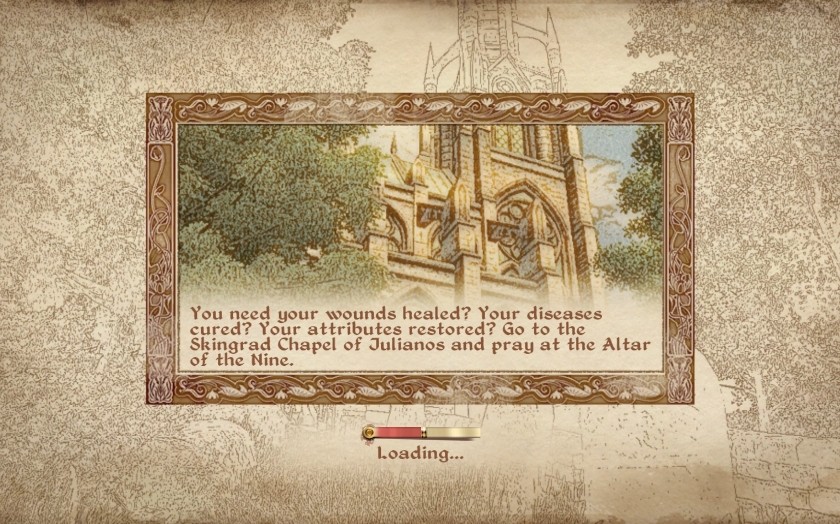 But I digress.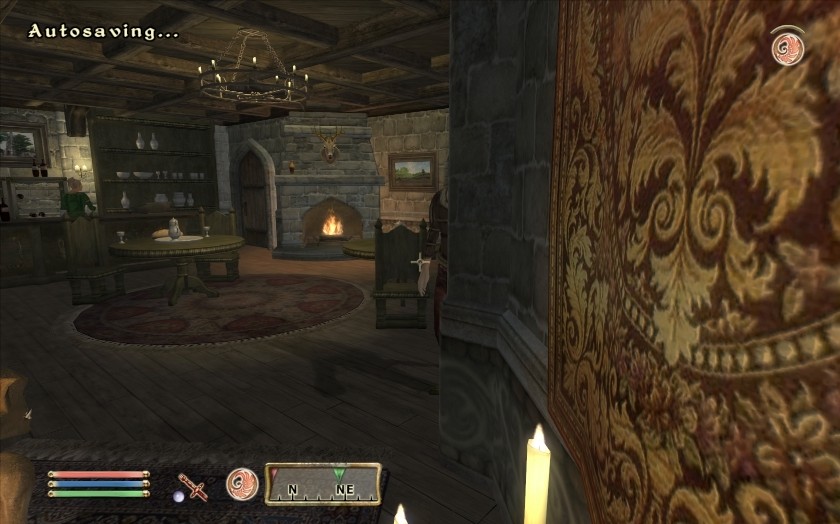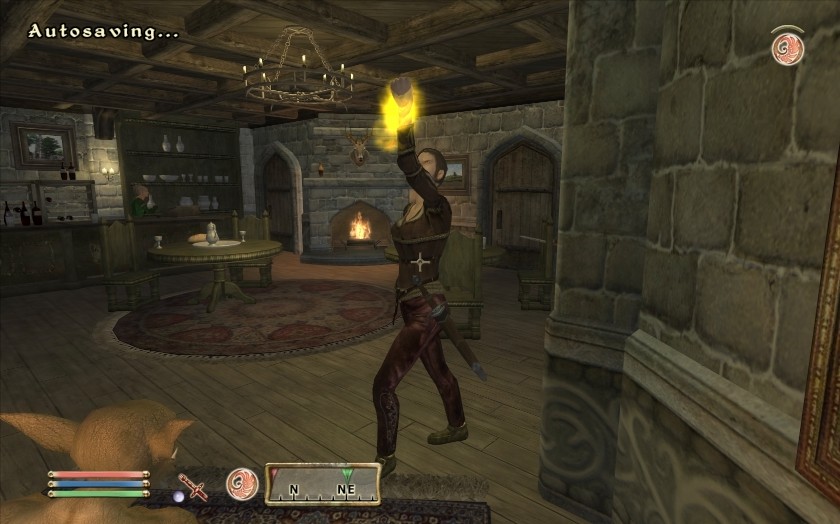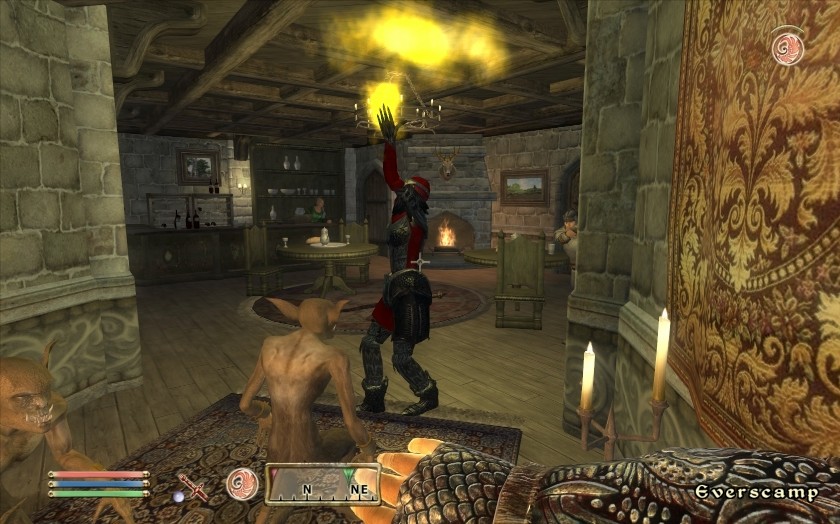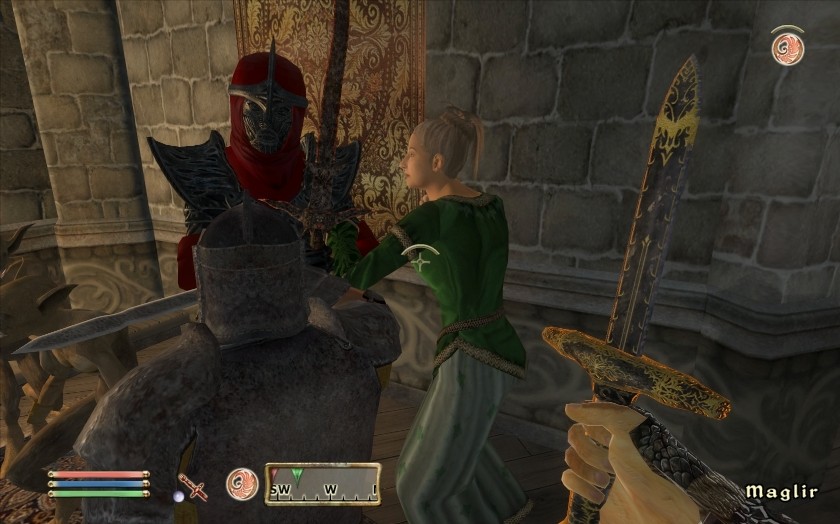 Jesus fucking christ, I know this has happened before, but it never fails to catch me off-guard when some random-ass NPC just decides to reveal their allegiance to the Mythic Dawn by changing into some shit you'd expect to see the Big Bad Beetleborgs fighting.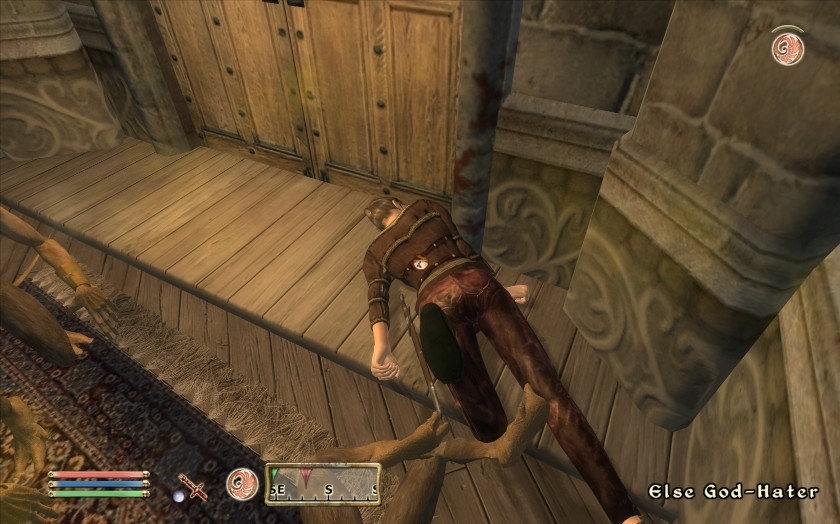 Else was survived by her parents, If Upstanding-Citizen and Then Worshipthenine.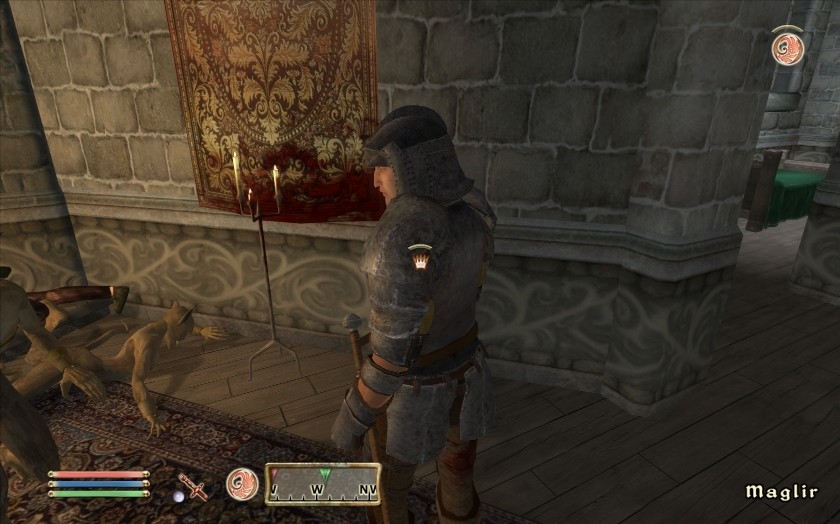 ...so, uh.

You're still around? I've told you why I defaulted on the contract. Not too much else to be said about it. Do what you must.

I got the journal. Rougher than I expected.

You found it, huh? Good work, I guess. Well, take it back to Oreyn then. He can pay you on the contract. Tel him what you want about me.

Mmmh...nothing bad, I think.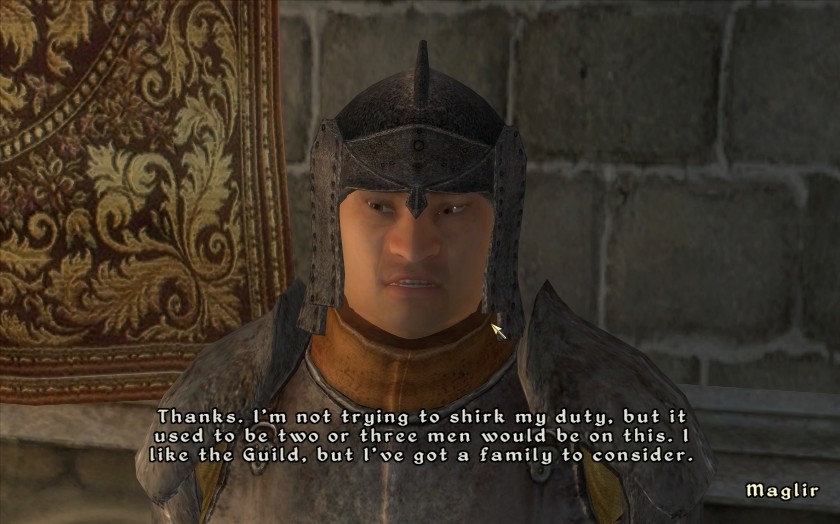 I'm willing to handwave this because it turned out to be a fucking crypt of terrors, but I sit firmly in scorn of you right now, quest designers.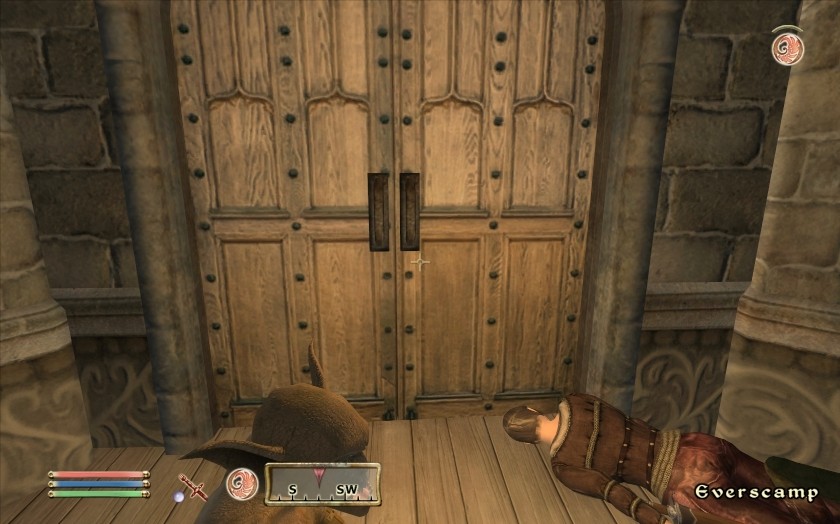 I'll be off, then.

Whatever.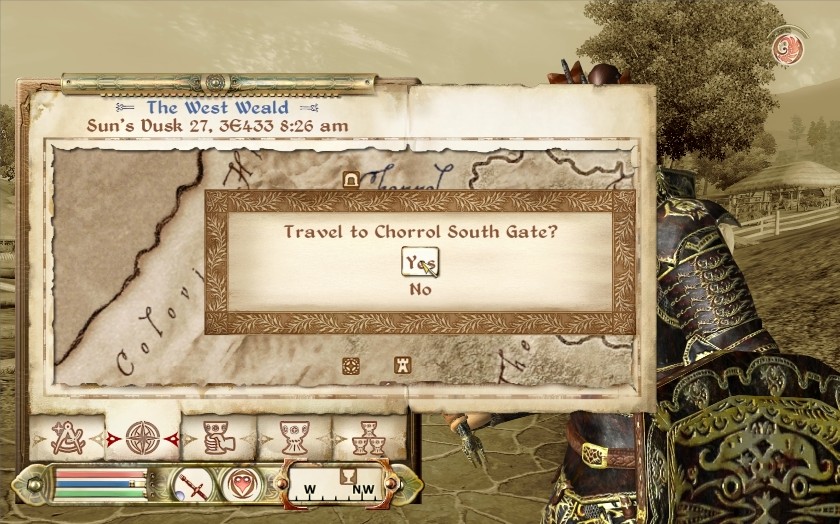 pchoo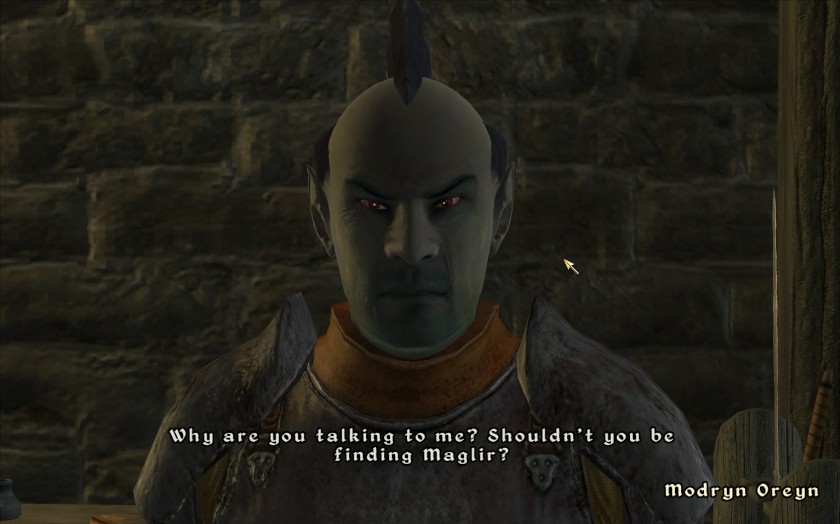 Of course. His contract was resolved.

You've got the journal. Good. So, what happened in Skingrad?

He didn't default. Here's your journal.

He didn't? Hmph. This doesn't sit well with me. Not well at all. Still, the job got done. Let's hope your friend Maglir has learned a lesson here.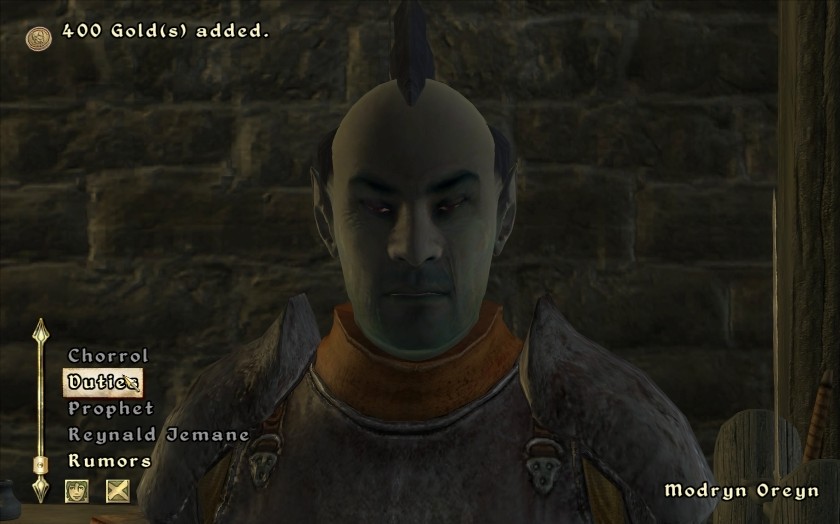 And speaking of jobs to be done...

Back for more work, are you? Good.



Some of our boys are causing trouble in Leyawiin. Looks bad for the guild.

...Leyawiin?

Some of your brothers have been getting rowdy at the local tavern. I've got no problem with cutting loose, but I don't like it when we all look bad.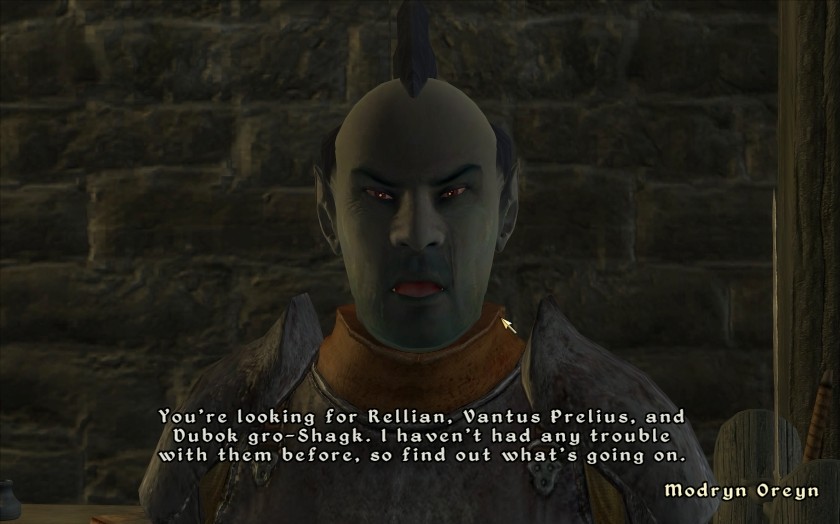 Understood.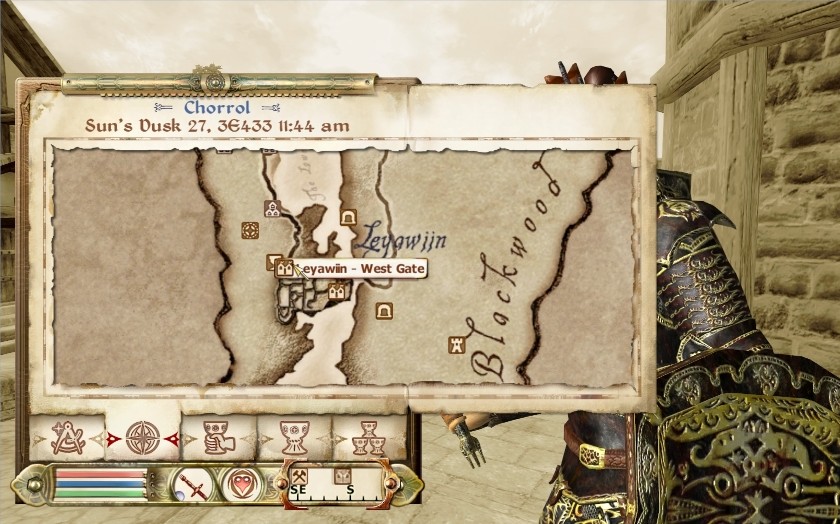 Leyawiin. In one of the most bald-faced, shameless displays of padding I've ever seen, we're going to fucking Leyawiin. I'm not even gonna give this quest a full rundown because it's just asinine.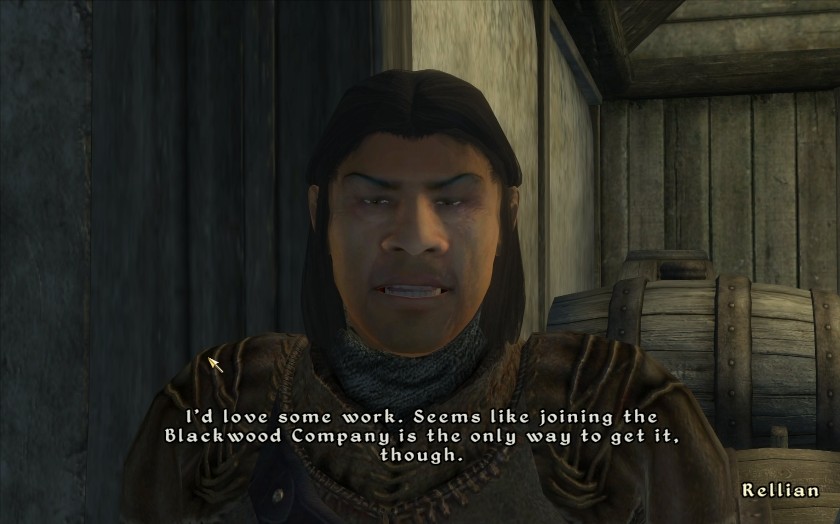 "Nnuuuuuuuh, da Blackwood Company's takin all da woik so we gotta fuckin' be dicks in dis tavern. Go get us some jobs and we'll cut this shit out, and remember, Blackwood Company! Plot point!"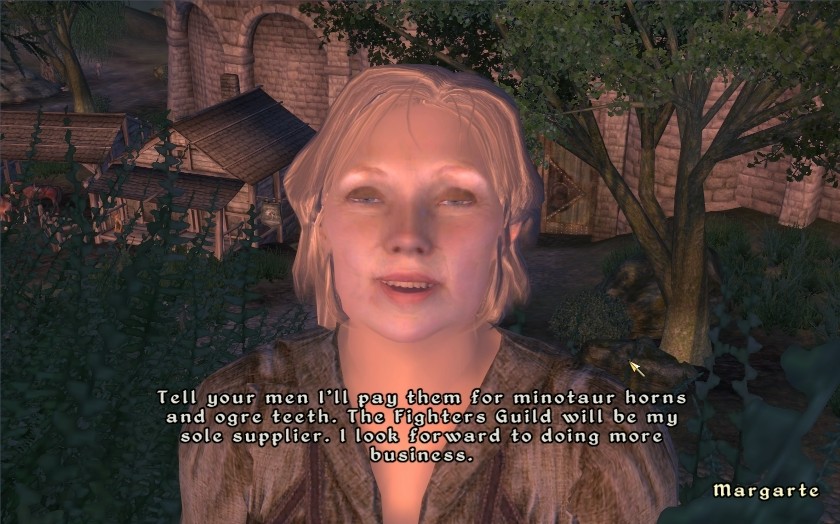 "Well gee, I'll give them work!"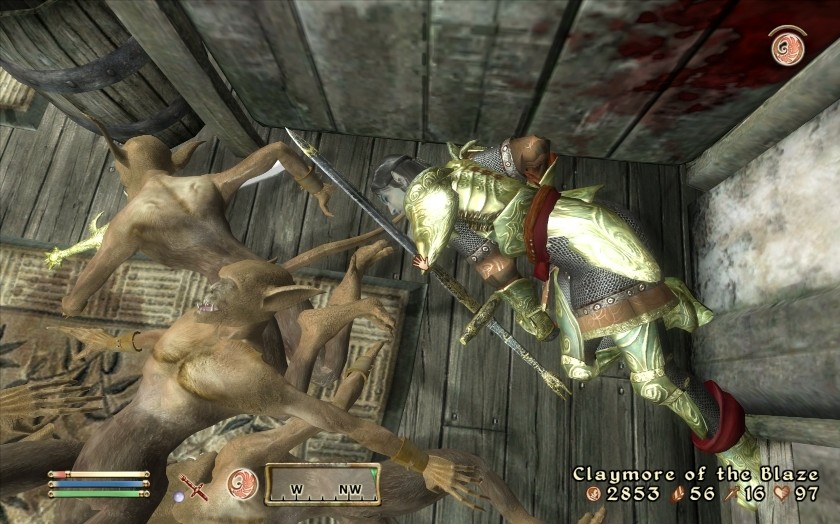 Brief diversion to go kill some drug dealers for an imperial guard.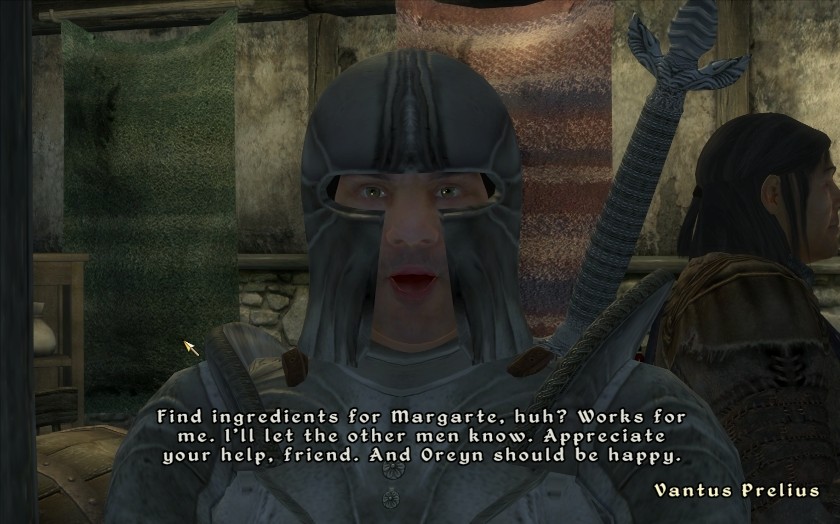 "Hey great, woik! Okay, you can go back now."
REAL GOOD FUCKING FIGHTING THERE, FIGHTER'S GUILD. I'M GLAD YOU UNDERSTAND. THE CORE CONCEPT. THE MAIN CONCEIT. THE MODUS OPERANDI OF ALL YOUR MEMBERS, AS LAID OUT IN YOUR ORGANIZATION'S NAME. WHICH IS TO SAY FIGHTING, OF WHICH WE DID NONE. BACK TO FUCKIN' CHORROL THEN!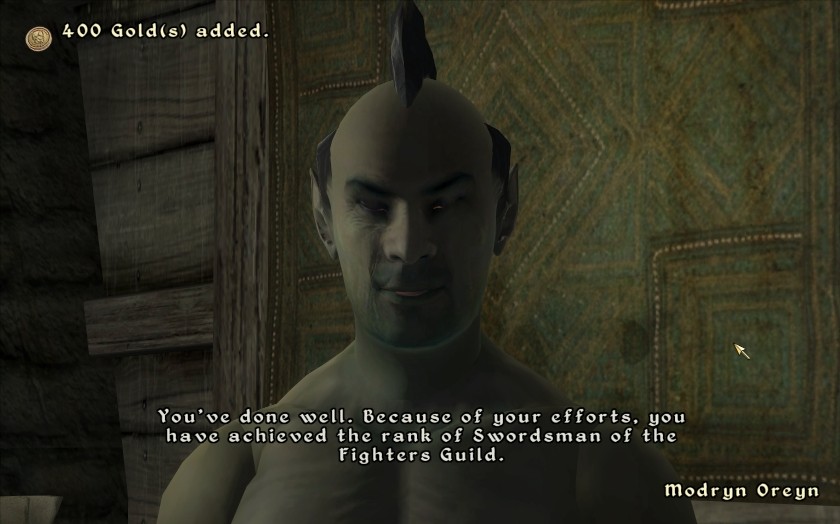 NEVER MIND THAT I'M TURNING IN THIS QUEST IN THE MIDDLE OF THE NIGHT AT THE RESIDENCE OF THE QUESTGIVER, WHO, AS A MEMBER OF THE FIGHTER'S GUILD, HAS A RESIDENCE INSTEAD OF LIVING AT THE FIGHTER'S GUILD.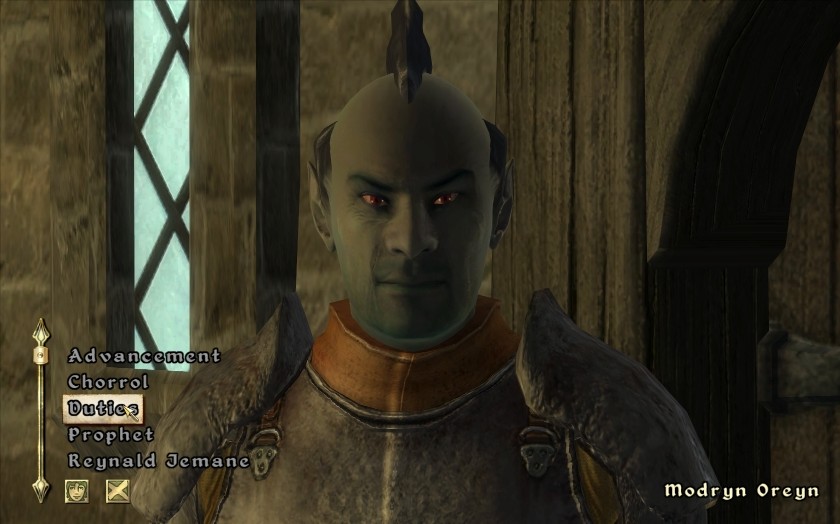 ANYWHO, EVEN THOUGH WE CAN DO THAT WHEN YOU'RE IN YOUR PAJAMAS, I GUESS WE HAVE TO WAIT FOR YOU TO CLOCK IN AT WORK TO ASK FOR MORE DUTIES. SO HERE WE ARE.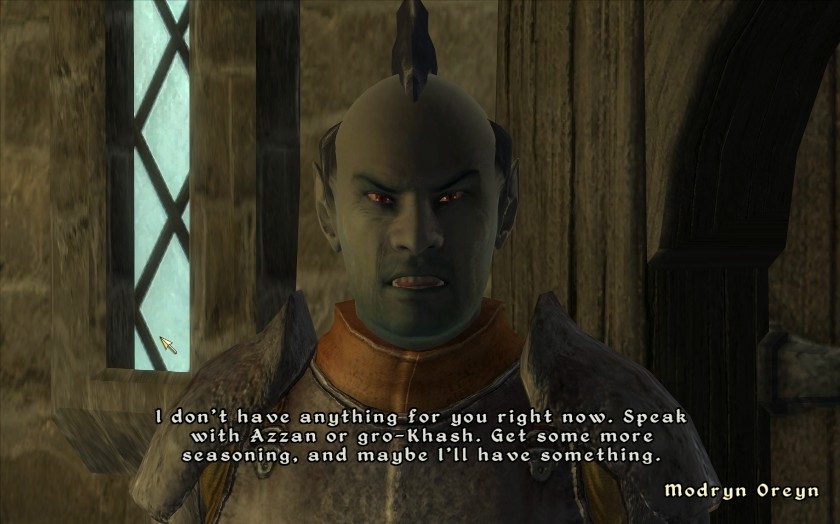 AND WITH THAT, WE ARE TOLD TO FUCK OFF RIGHT BACK TO THE GUILDS WE STARTED IN. NOTHING HAS BEEN ACCOMPLISHED IN CHORROL. NO TASKS HAVE WE BEEN GIVEN DURING OUR TIME IN THE CHORROL FIGHTERS GUILD THAT REQUIRE US TO BE IN CHORROL AT ANY TIME.
WHY.

WHY.

A THOUSAND TIMES WHY.
Oblivion's Not That Bad Points: ((-37 +

-

+ (3 *

))/

) + SUMMON THE BRETHREN)^