Part 11: Liberty Prime
Part 11: Liberty Prime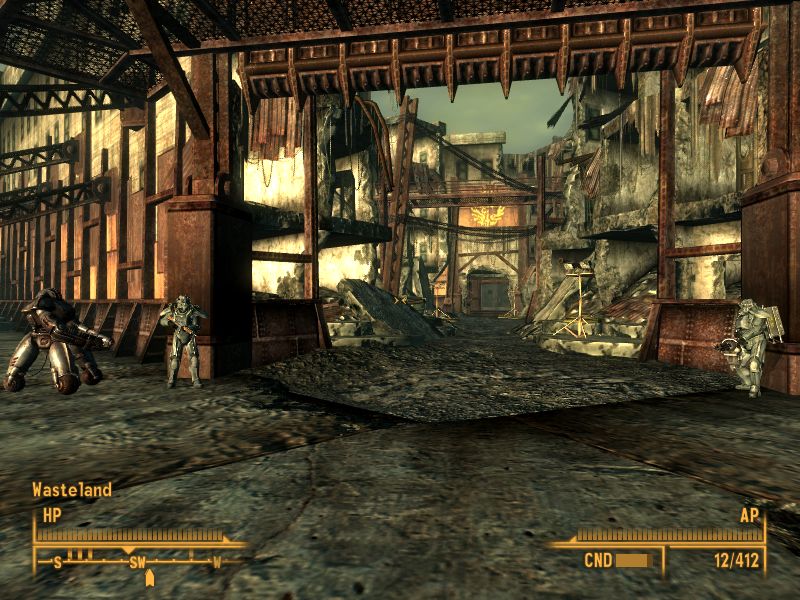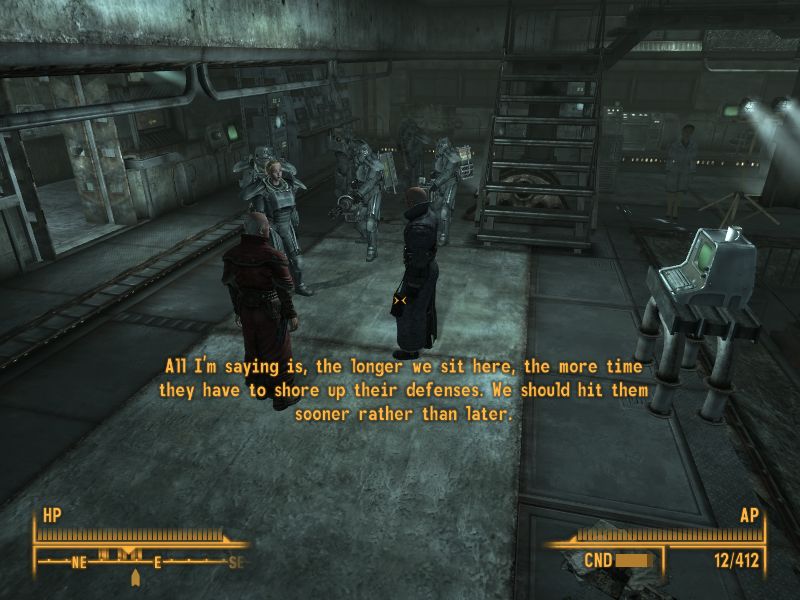 "We barely have the manpower to keep the Citadel fortified. We've been over this before, Sarah…"
"So we just wait until they decide we're next on the list? If the Pride goes in now, we might have a chance."
"And if you fail, then what? The risk is not worth the reward."
"I agree. Without the G.E.C.K., the purifier is useless to the Enclave anyway. They may give up before long."
"I don't like it."
"You don't have to like it, Sarah. You just have to follow orders."
"Yes, Father."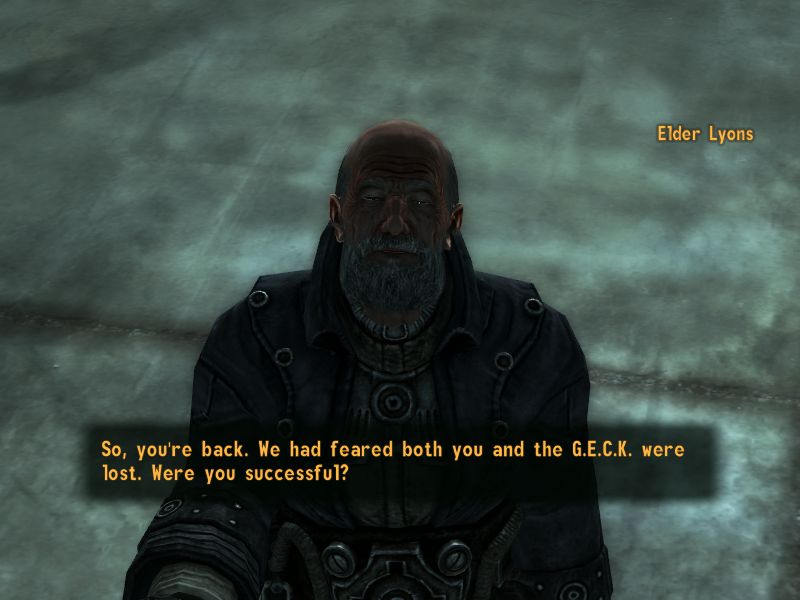 Crap, I knew I forgot to get something.
"Wait, I don't see the G.E.C.K. on you. Did the Enclave get it? We heard about the destruction of Raven Rock…Blast. If the Enclave have the G.E.C.K., then we must go at once!"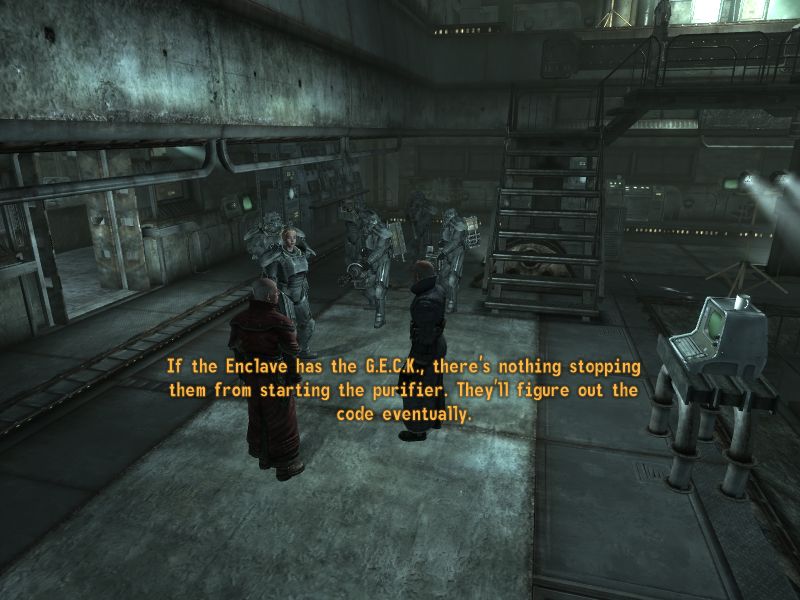 "I'm afraid you're right. We need to act now while we can."
Man, that guy changes his mind in a flash.
"Send the Pride in. We can do it. We can win this!"
"All right, Sarah. The Pride goes in. But I want them to have some extra firepower. Rothschild, is it ready?"
"What? No! I mean, Li and I have solved the power problems, but we've only barely finished diagnostic tests."
"So?"
"It's not ready for field tests, let alone live fire situations. The weapons haven't been calibrated, the navigation detection system is offline…"
Wonder what they're talking about?
"Rothschild, enough. Can you make it work?"
"Honestly? I don't know. I think we can scrape by, and I suppose if we can't it won't matter in the long run anyway."
"Then it's decided. Sarah, you take the Pride and use the robot as support. Take our friend here and secure that purifier."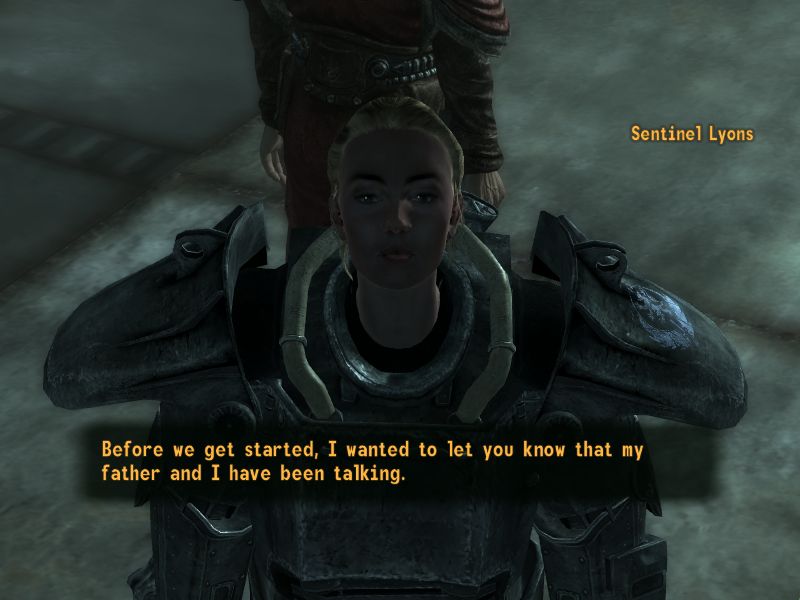 Now what?
"The Pride and I have decided that after all you've survived, you've done enough to be an honorary member of Lyon's Pride. So congratulations. Membership comes with some privileges, including our Power Armor. However, I see you've already got a suit of your own, and I have to say it does suit you. Heh. Sorry. So do you think you can hold it together for this?"
You know, I think that's the first time anyone's ever asked me that question. Not like it needed to be asked, but it's kind of strange, now that I think about it.
"No questions? Good. You must be pretty confident. So don't be nervous; you'll have the whole Pride backing you up, not to mention this giant tin can. Just stay safe until we reach the purifier. You're no good to us if you're dead. And don't let that thing step on you."
Tin can? They can't mean…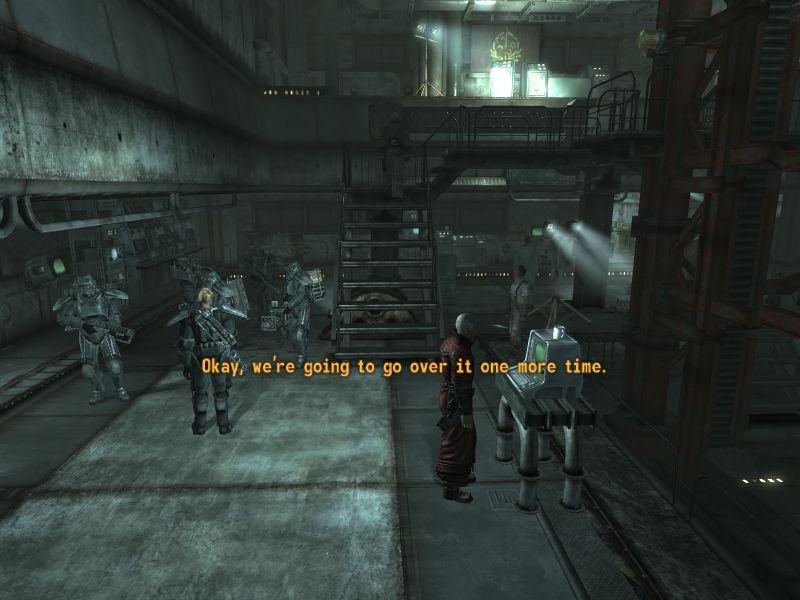 "The Pride is on me. The goal is Project Purity, but we can't get into the facility with those energy fields up. Rothschild and Li say this robot should be able to take down the energy fields. So we're on fire support. We stay close to the thing, keep it clear, and get it to where it needs to go. Once the fields are down, we head straight for the facility. We'll use the robot to keep them occupied while we get inside and secure the control room. We need to move quickly, before we lose the chance to surprise them. Get whatever supplies you don't already have, and we'll meet in the Bailey.
"All right, Rothschild. Fire it up. Pride, move out!"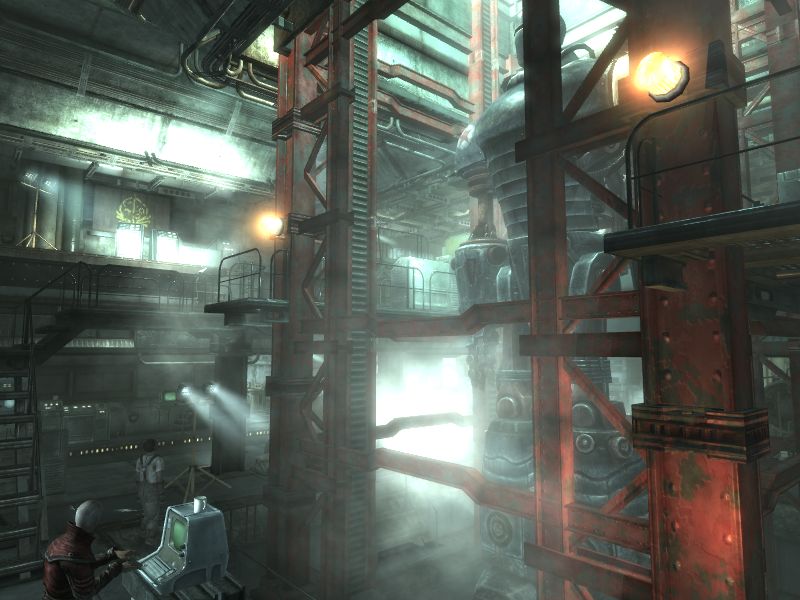 LIBERTY PRIME IS ONLINE. ALL SYSTEMS NOMINAL. MISSION: THE DESTRUCTION OF ANY AND ALL CHINESE COMMUNISTS.
Yes. YES.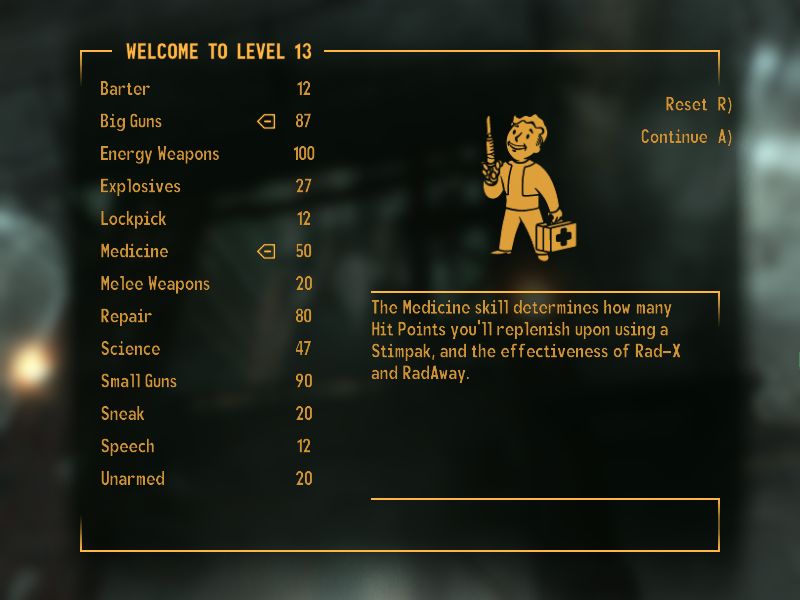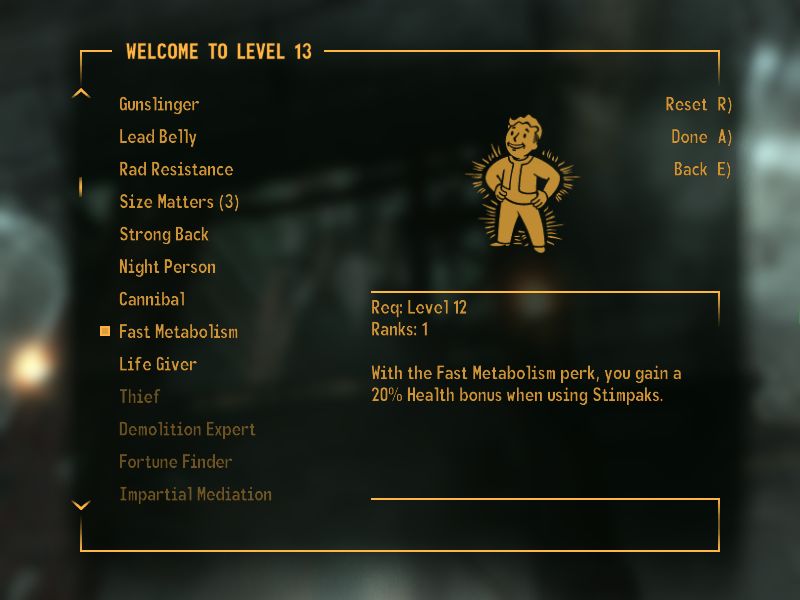 I take back everything I've ever said about things being awesome. This is it. Right here.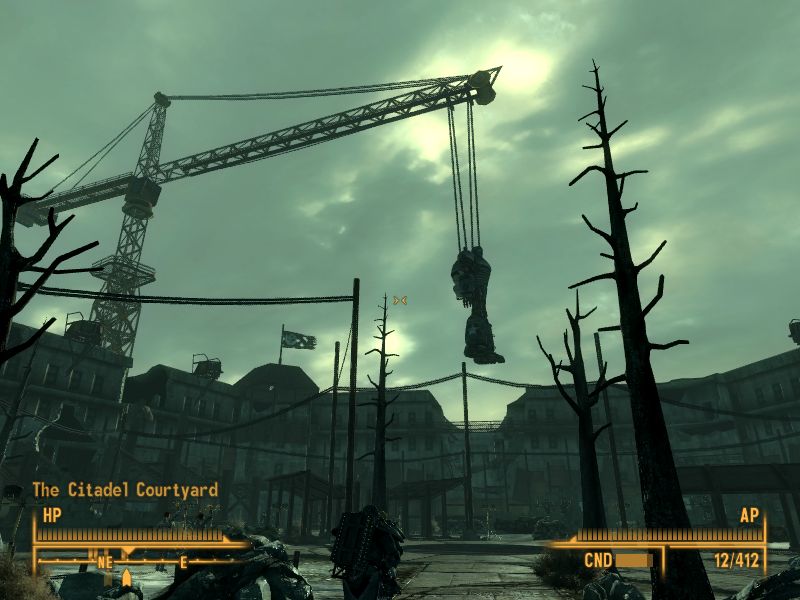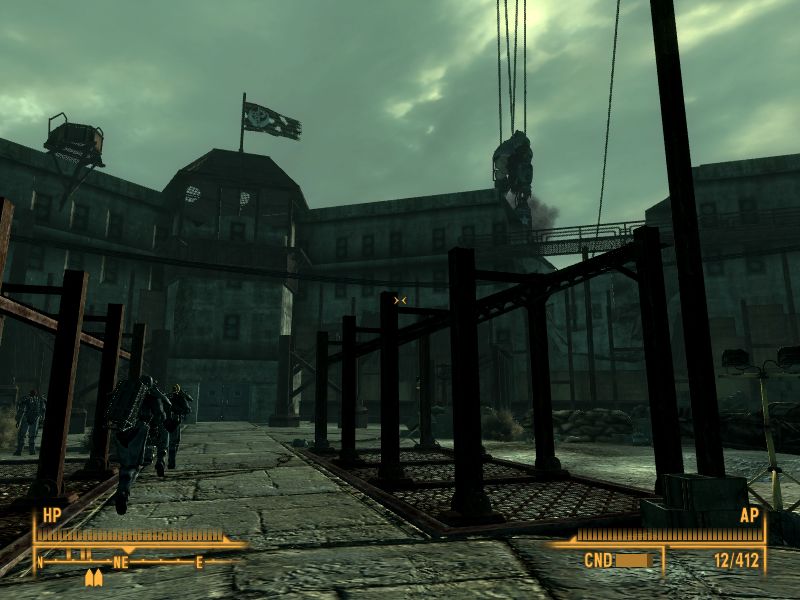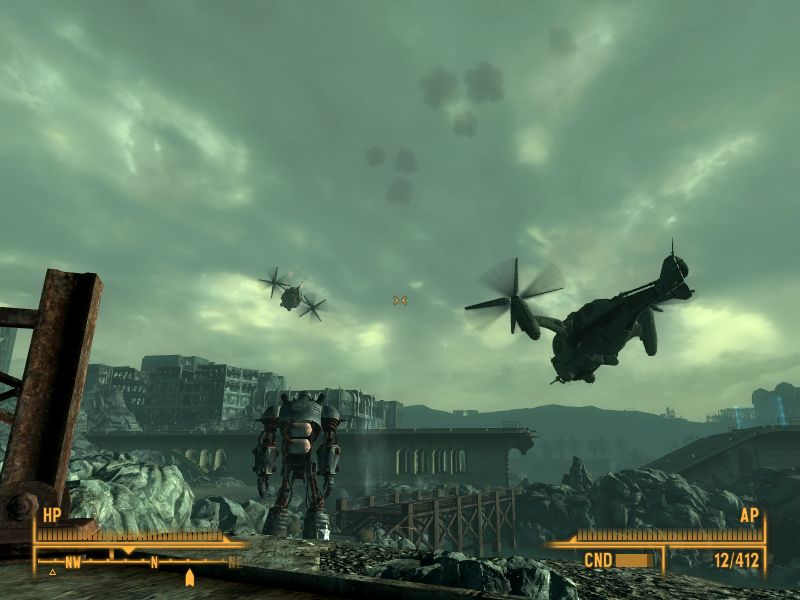 HELICOPTERS! Get 'em, Liberty Prime!
COMMUNISM IS A TEMPORARY SETBACK…ON THE ROAD…TO FREEDOM.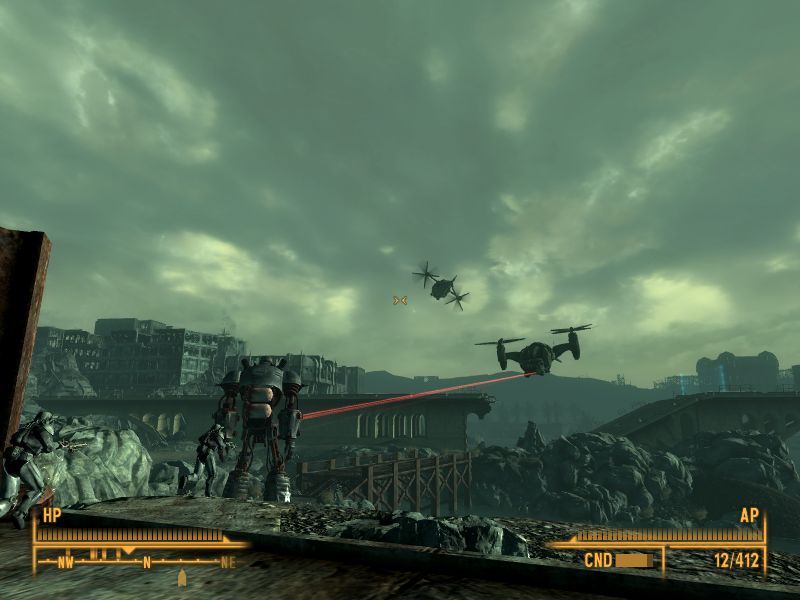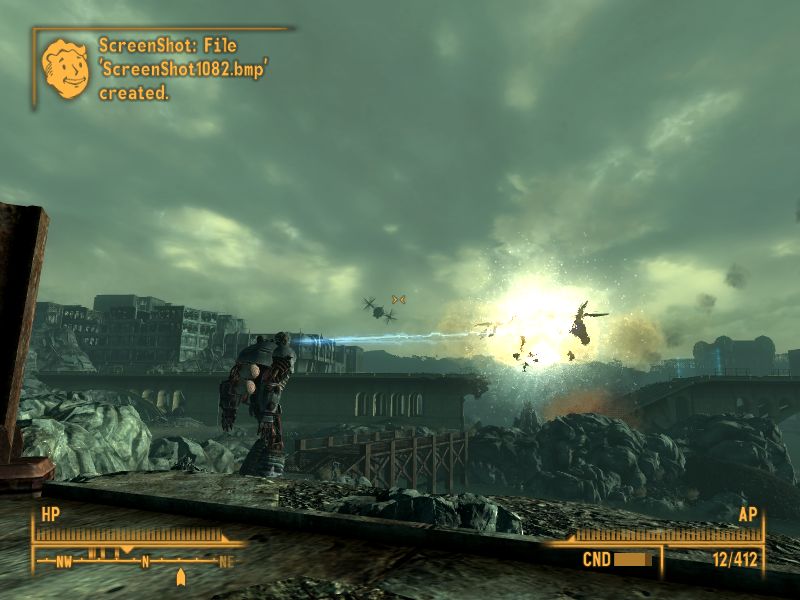 Yeeheeheeheeheeheeheehee!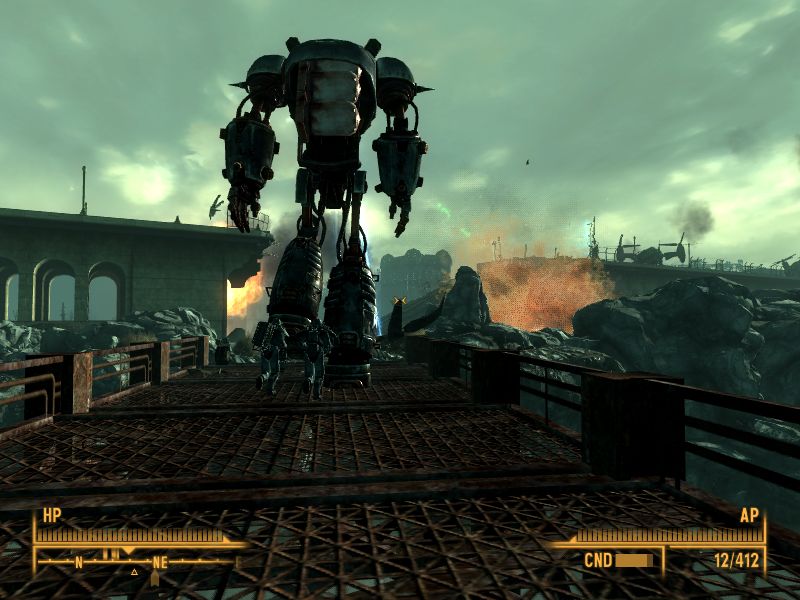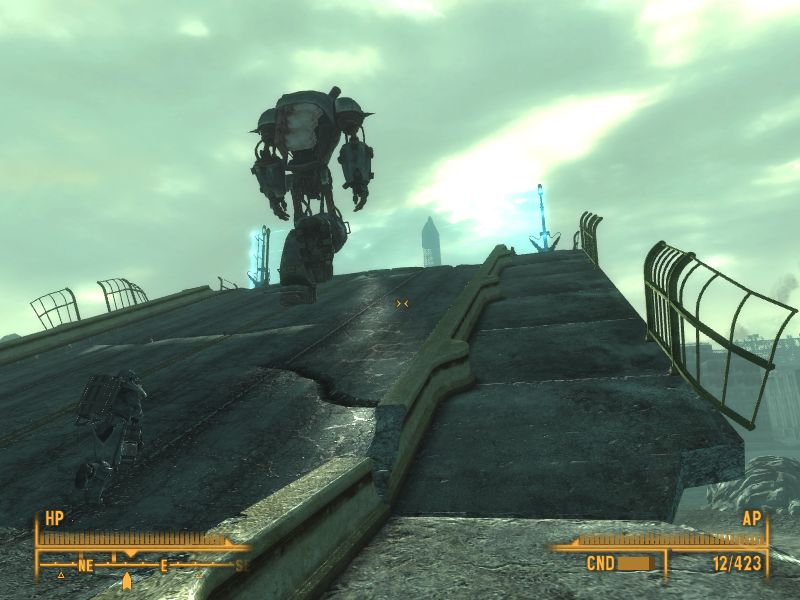 OBSTRUCTION DETECTED. COMPOSITION: TITANIUM ALLOY SUPPLEMENTED BY PHOTONIC RESONANCE BARRIER.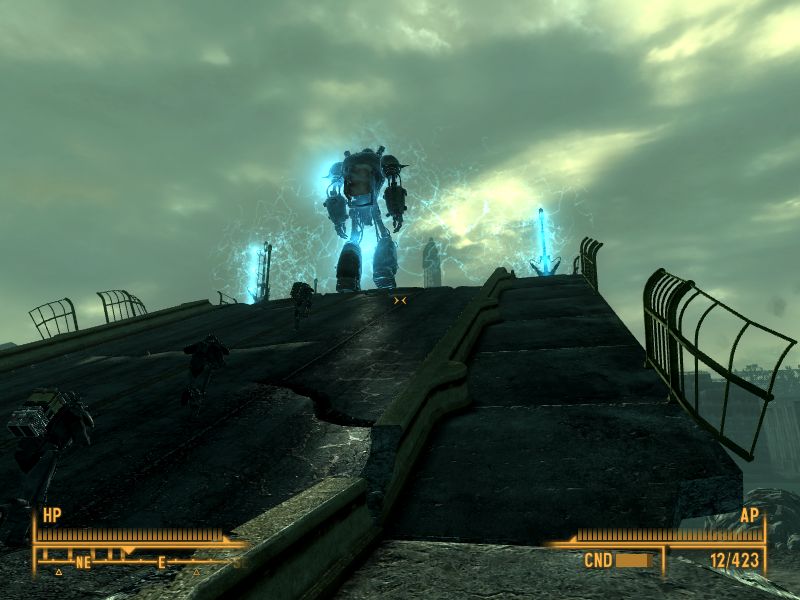 PROBABILITY OF MISSION HINDERENCE: 0%!!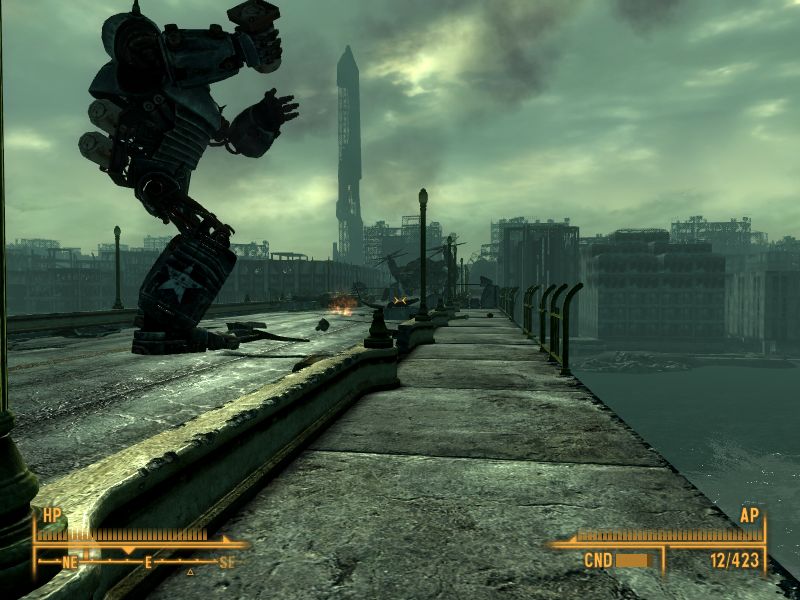 What's he doing with that?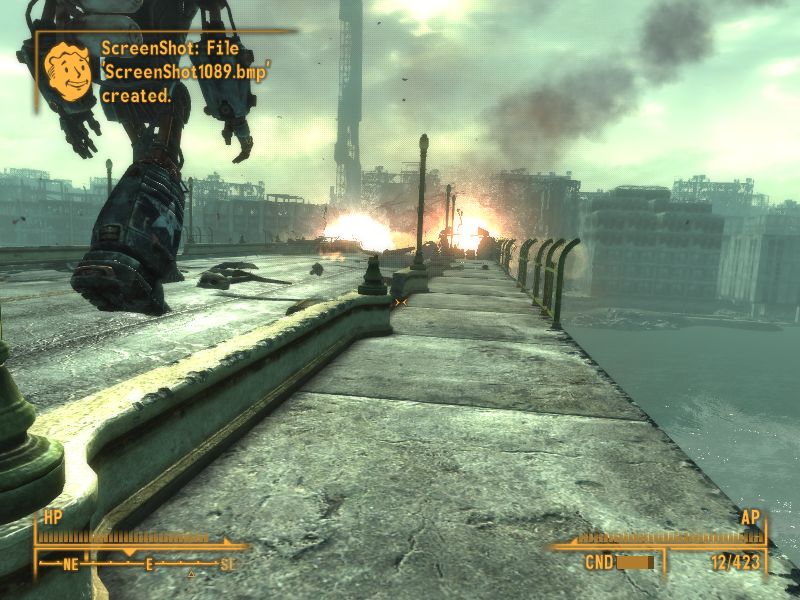 Football bombs. Nice.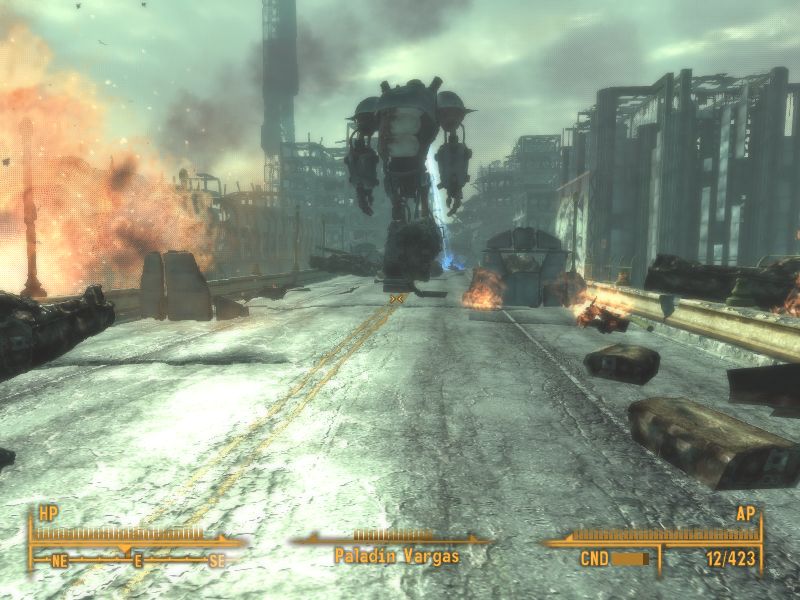 COMMUNISM DETECTED ON AMERICAN SOIL…FULL FORCE ENGAGED!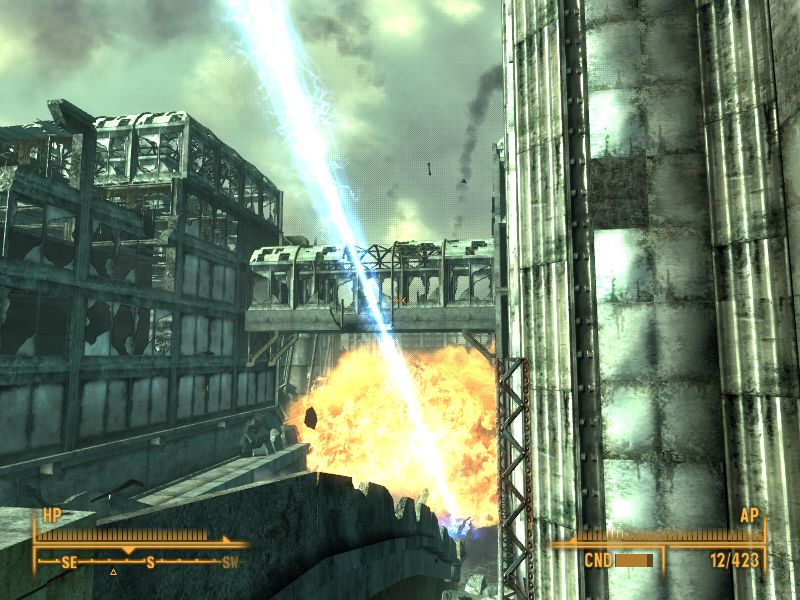 INITIATING DIRECTIVE SEVEN THREE NINE FIVE: DESTROY ALL COMMUNISTS.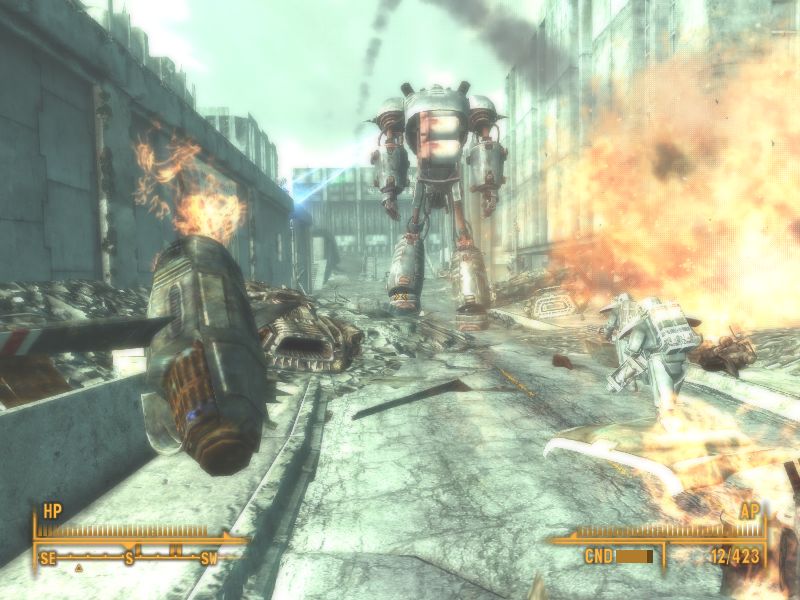 AMERICA WILL NEVER FALL TO COMMUNIST INVASION!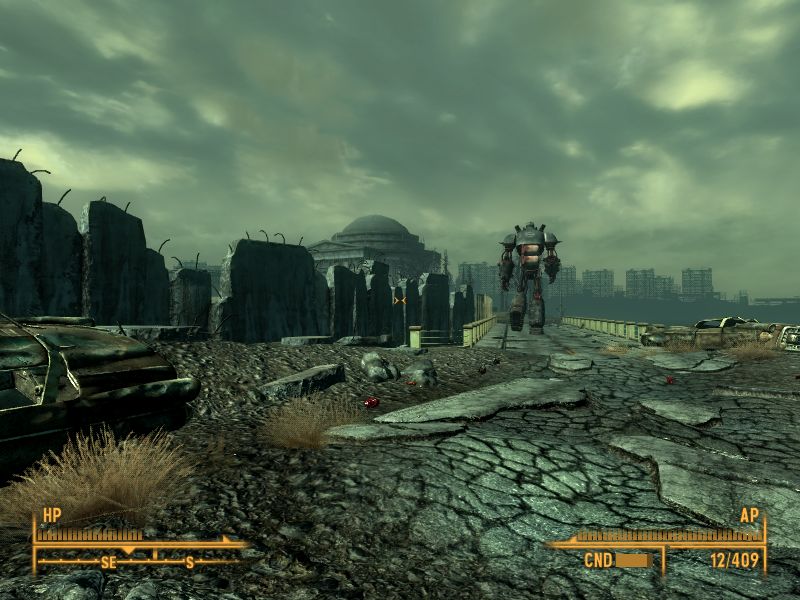 COMMUNISM IS THE VERY DEFINITION OF FAILURE.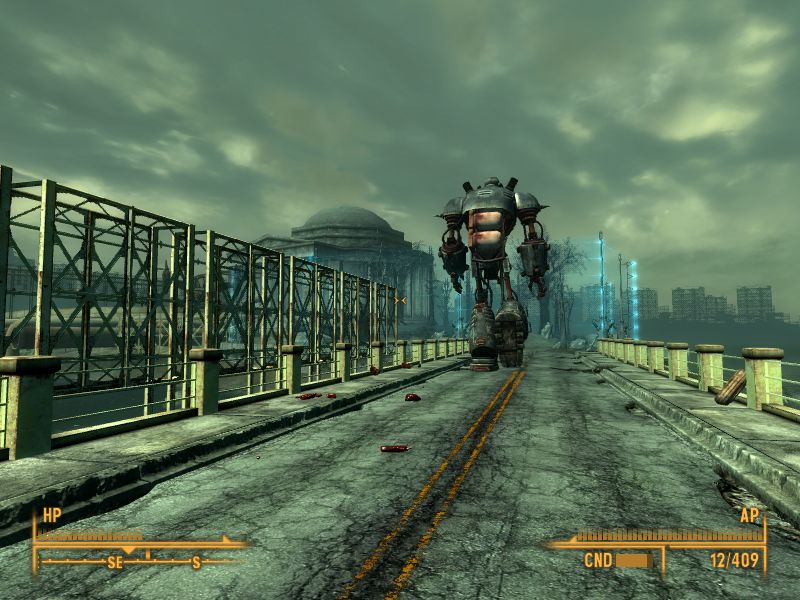 SIGNIFICANT OBSTRUCTION DETECTED. COMPOSITION: TITANIUM ALLOY SUPPLEMENTED BY ENHANCED PHOTONIC RESONANCE BARRIER. ESTABLISHED STRATIGEM: INADEQUATE.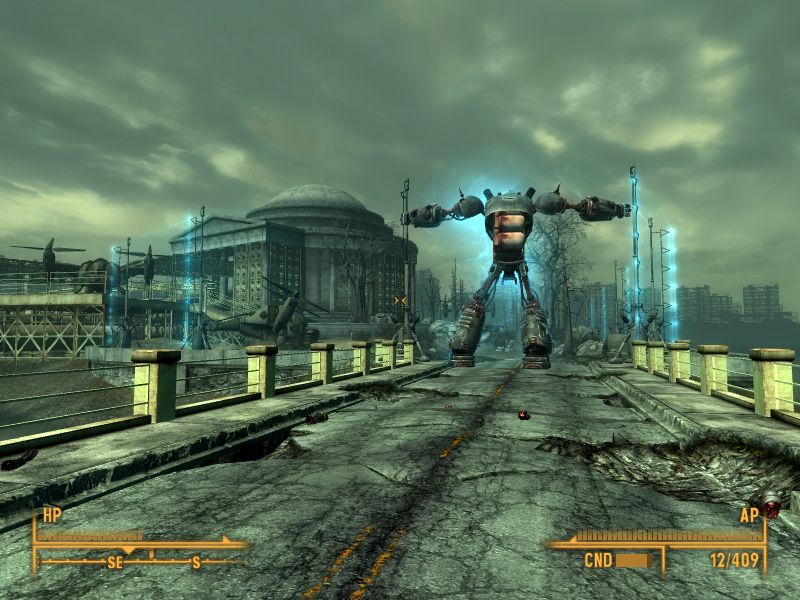 REVISED STRATIGEM: INITIATE PHOTONIC RESONANCE OVERCHARGE!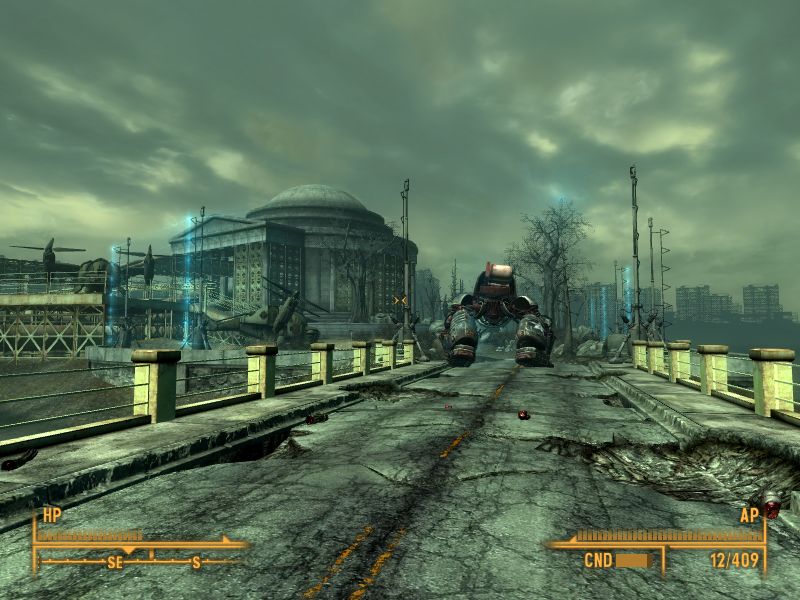 Uh oh. I wonder if Liberty Prime is okay?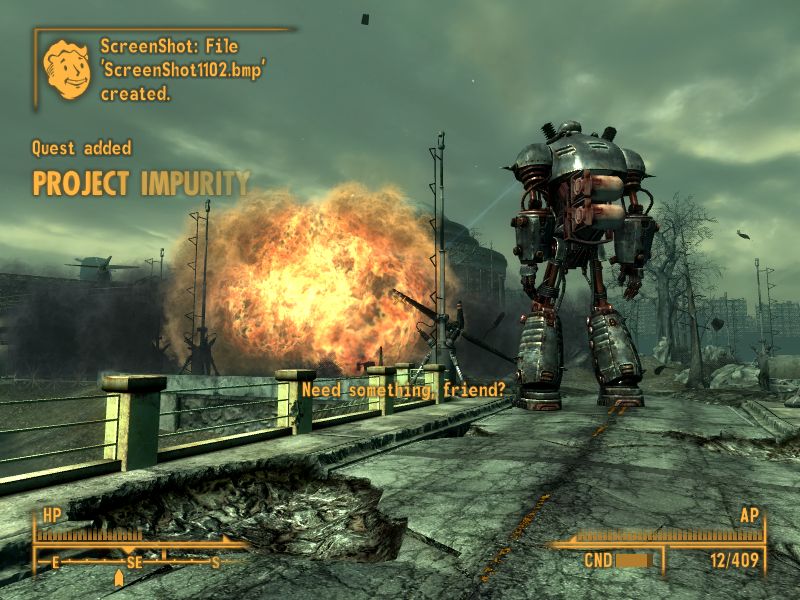 I'll take that as a yes.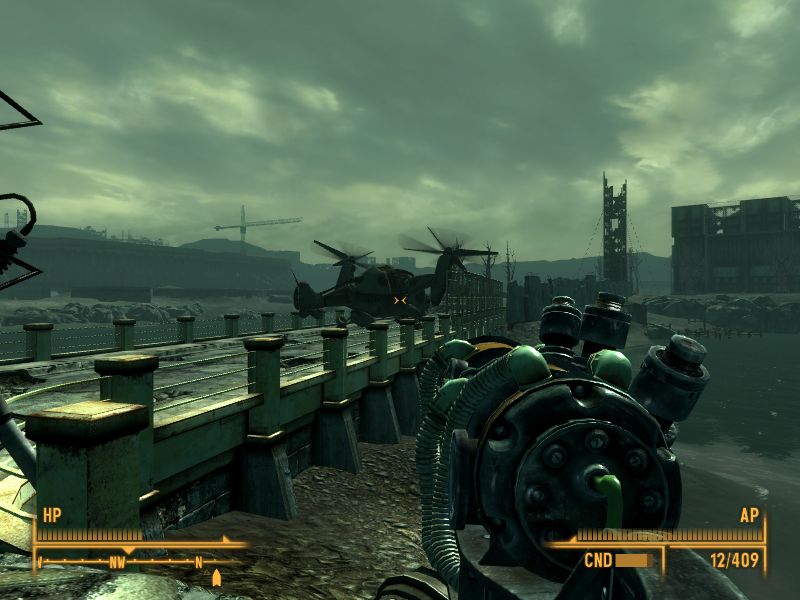 Damn it, when will the helicopters end?!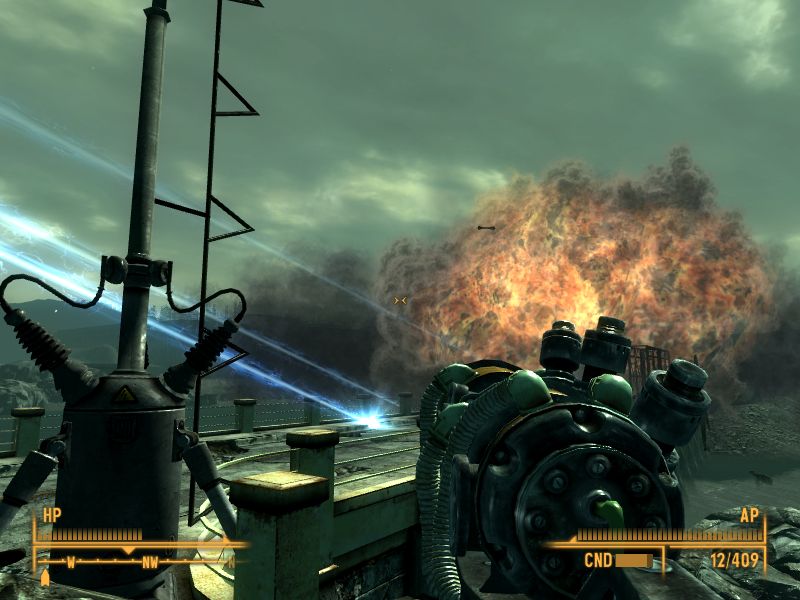 Stupendous. I wish I had one of these robots back when I was a kid. There would have been so many fewer bullies in school.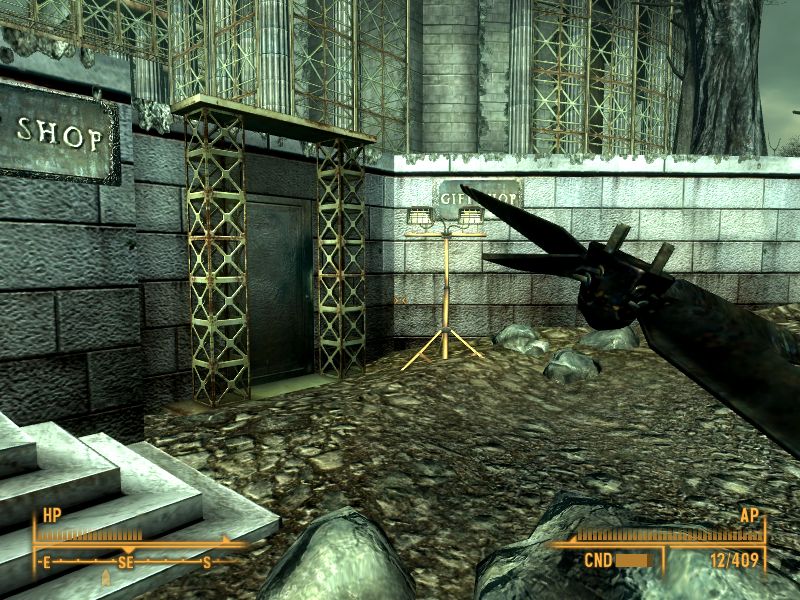 Too bad he can't get into the building. Well, I guess that makes it my turn.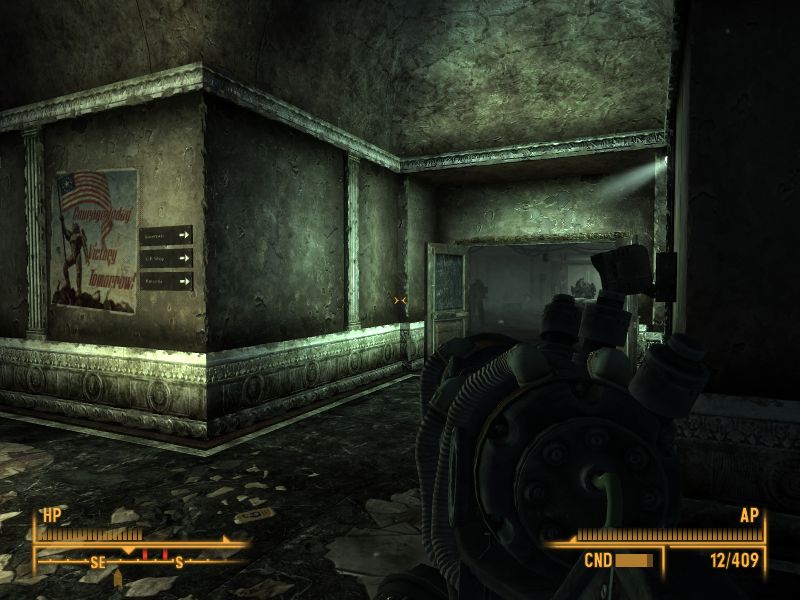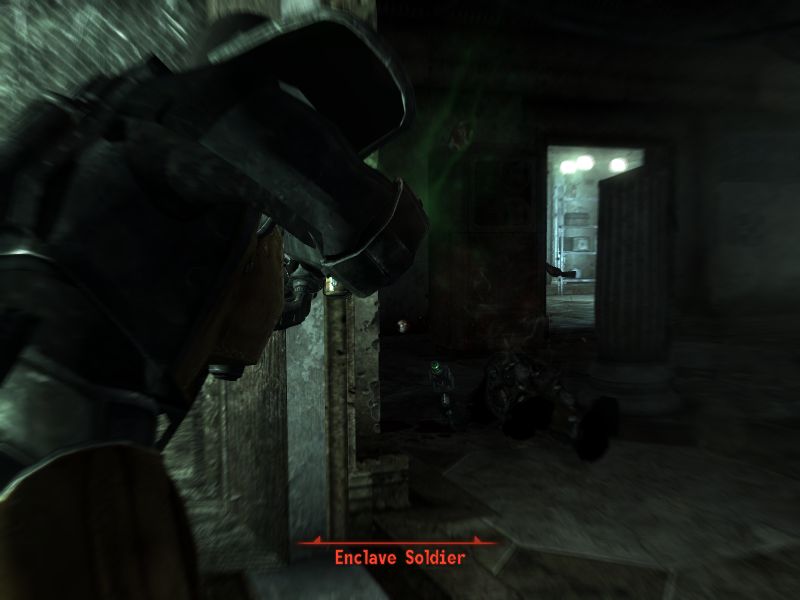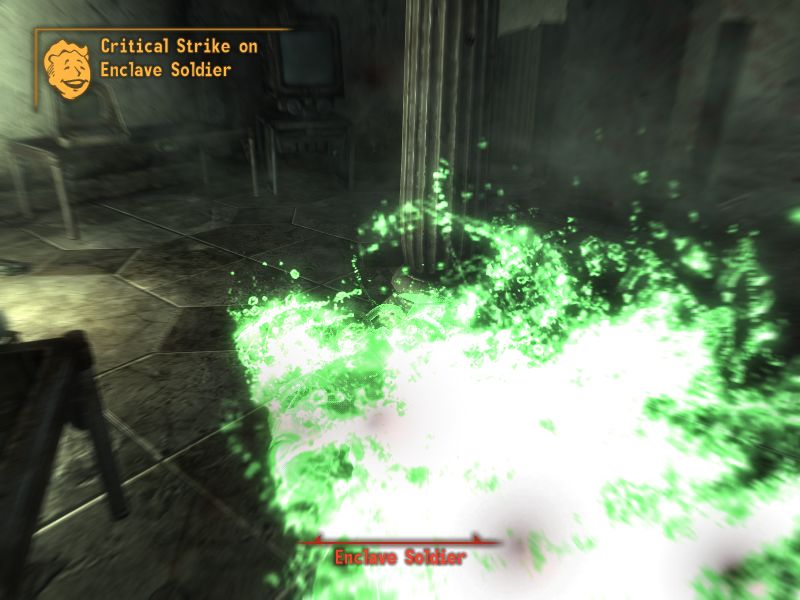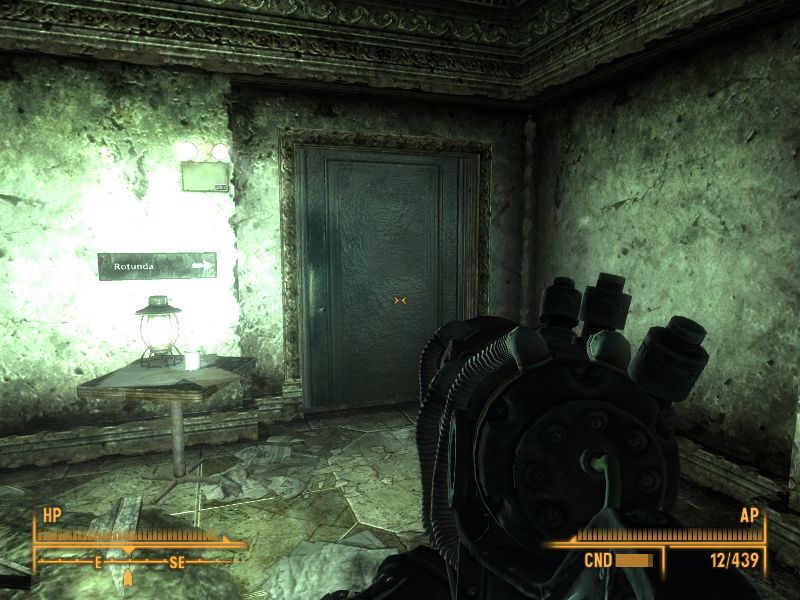 Feels like the end is approaching now.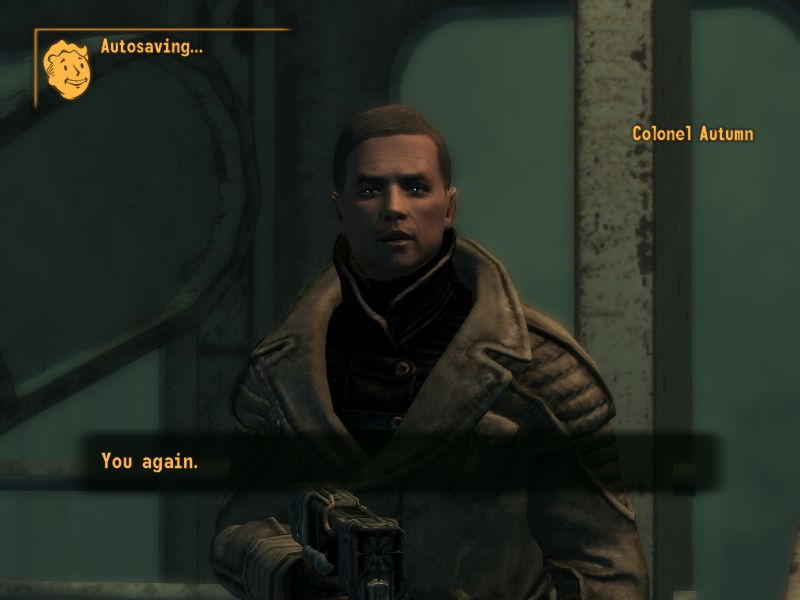 "I can't say I'm surprised. You and your ilk seem hell-bent on destroying everything our government has worked to achieve. There's nothing to stop me from killing you this time. Let's end this. Tell your father I said hello."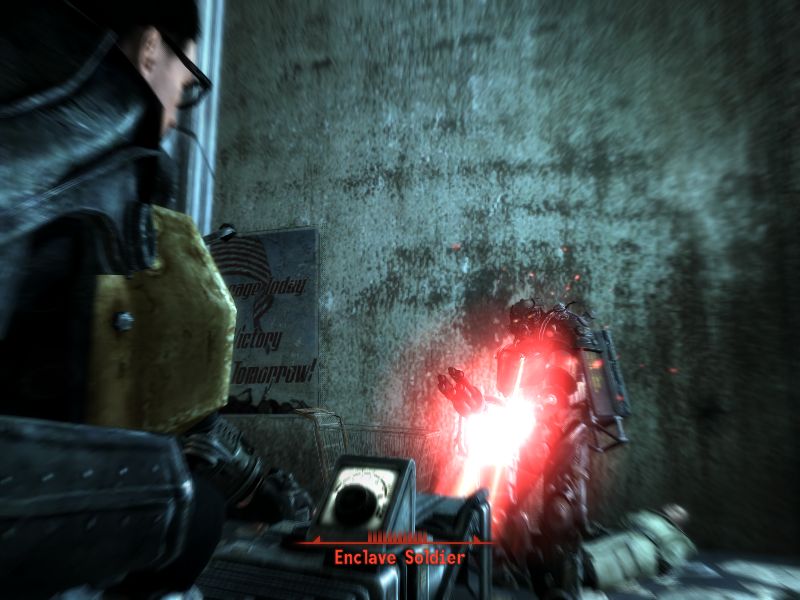 Good thing you guys aren't nearly as resistant to lasers as you are to radiation.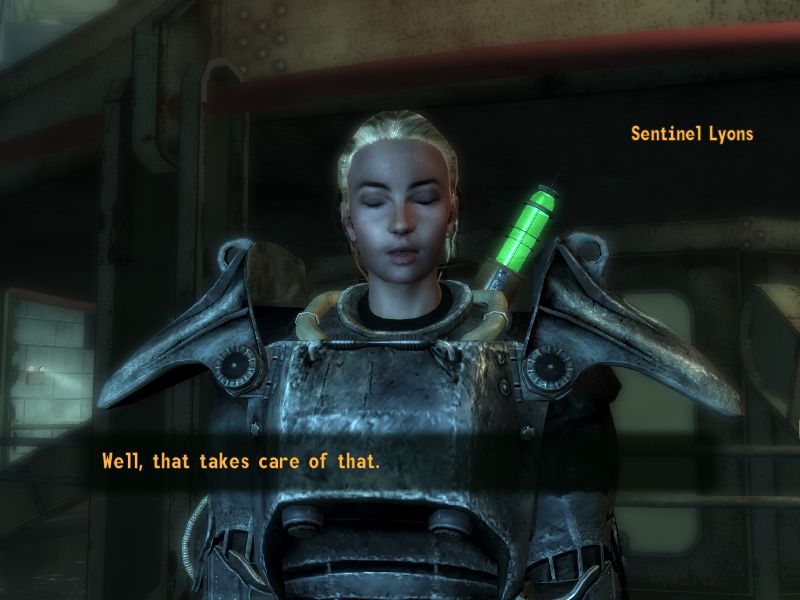 "By now, the Pride should be mopping up whatever opposition is left outside. Let's get this room secured."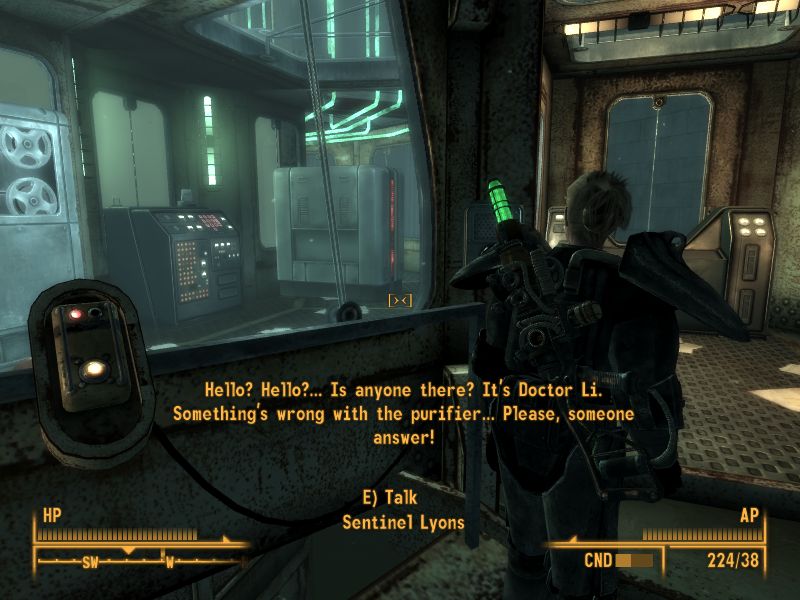 "I've been monitoring the equipment remotely, and we have a serious problem."
Figures. Just as soon as one thing's fixed…
"The facility has been damaged during the fighting. Some of it looks accidental; some of it may have been sabotage. There's pressure building up in the holding tanks. It needs to be released now, or else the whole facility could explode."
"And guess who I'm going to ask to do it?"
"To release the pressure, you're going to have to turn the purifier on. Do you understand me? It has to be turned on NOW. If I'm reading this right, I'm afraid there are lethal levels of radiation inside the chamber. I'm sorry. I wish there were some other way, but there's just no time. It has to be done now, or the damage will be catastrophic."
These guys need some vortigaunts. Those dudes could probably fix this whole thing by waving around their hands for a couple minutes.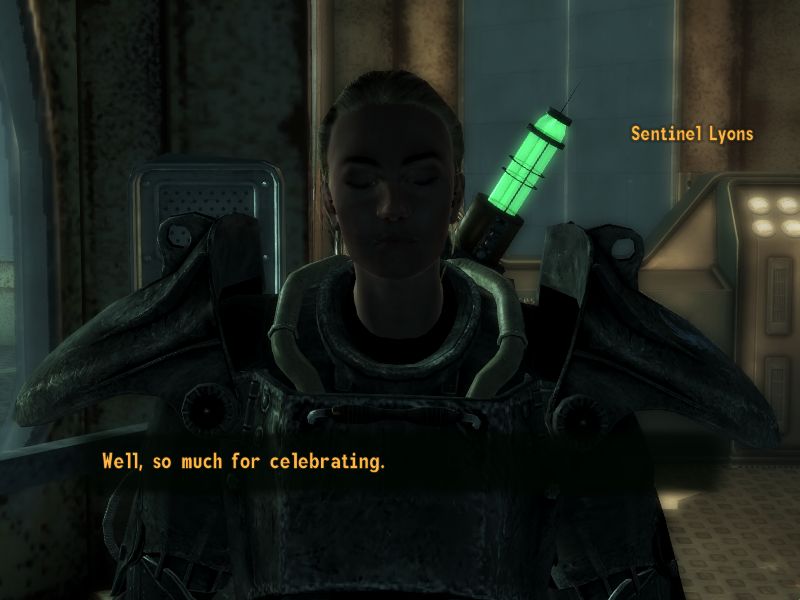 "One of us is going to have to go in there and turn the damned thing on. And whoever does it isn't coming back out. Not exactly how I imagined going out, you know? So what should we do? Draw straws?"
And here we go again. Beats getting chucked into a Citadel in a car. Sure wish I still had that radiation suit from before. Oh well, the HEV will just have to be enough.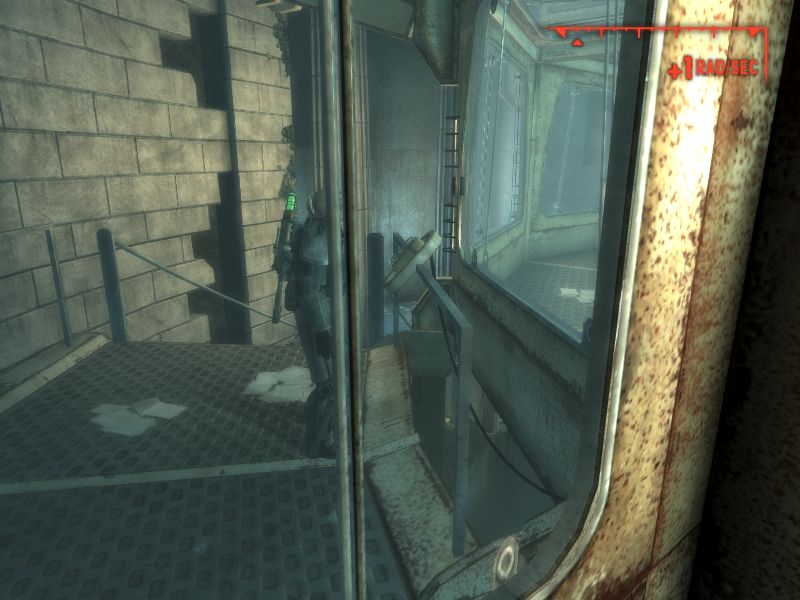 "You're going in? Wow. I won't forget what you've done here. No one will. Thank you."
Yeah, yeah. Now what's the startup code supposed to be? Maybe the wrist computer's picked something up about it.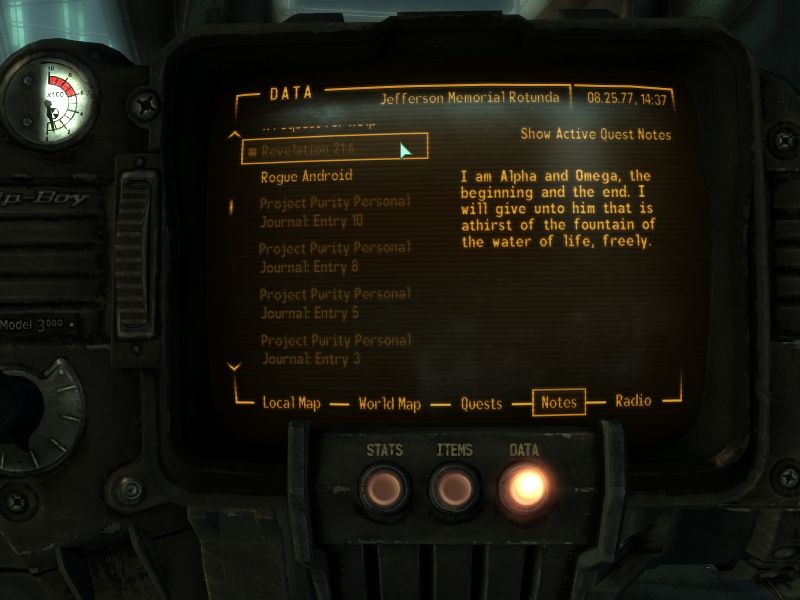 James mentioned that passage to me before, didn't he? Might as well give it a shot.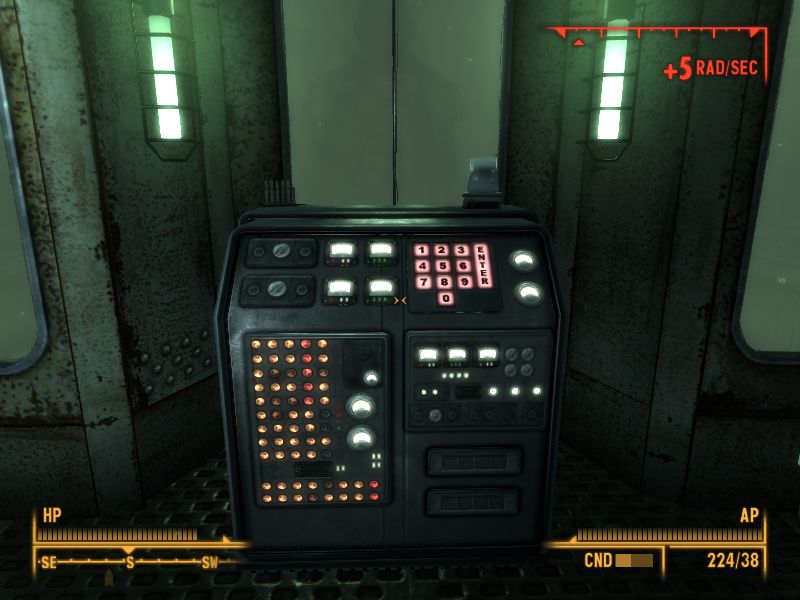 "Lethal," huh? This is nothing compared to the spill in Vault 87. Wait, wasn't there something else I was suppose to do? Nah, probably not important.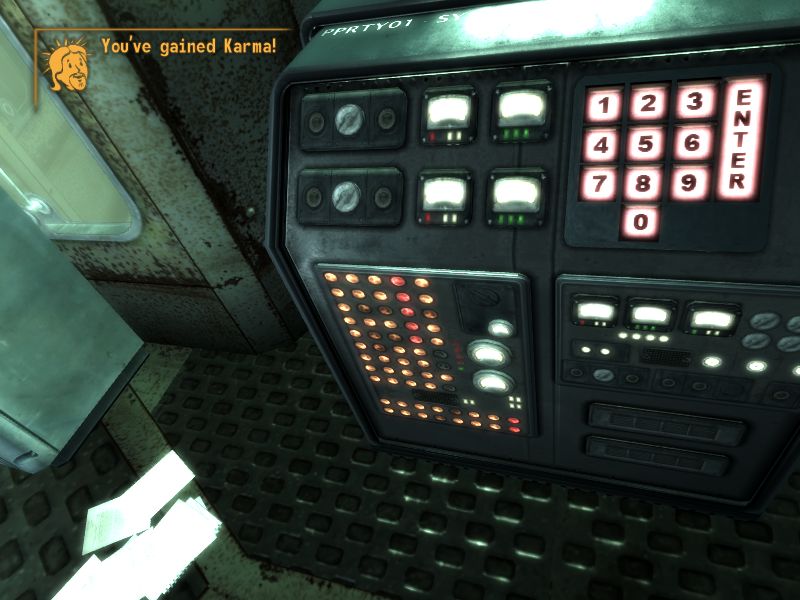 Ugh! My stomach…why do I feel so dizzy all of a sudden?!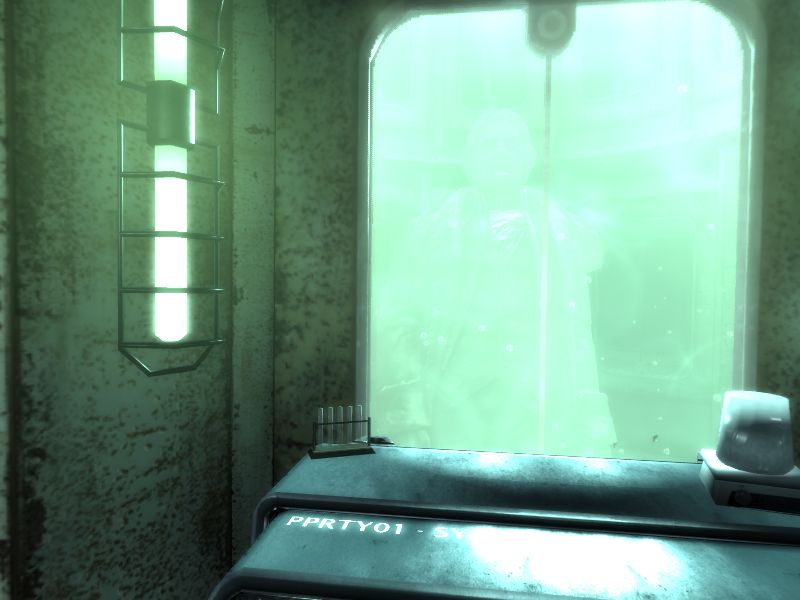 At least…it's working…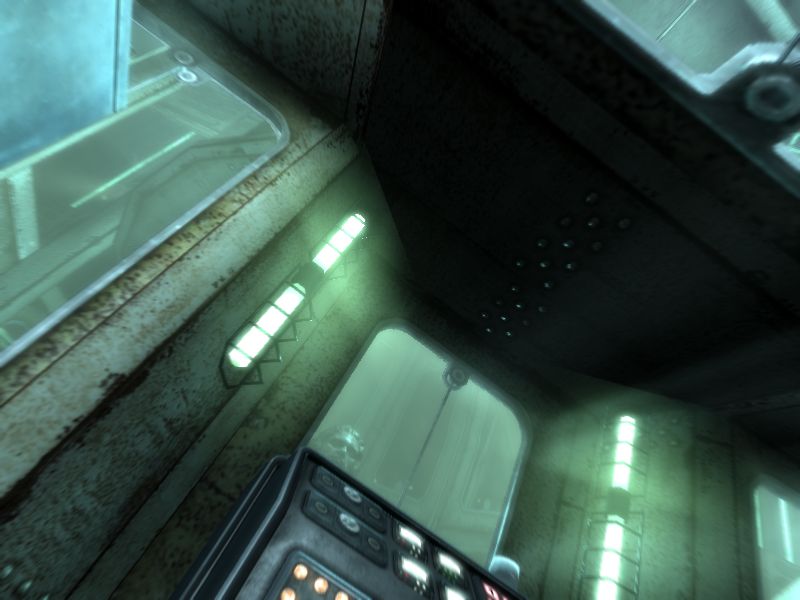 Glad something I worked on…finally…did… "Congrat…ulations, Doctor Freeman! You…have…passed."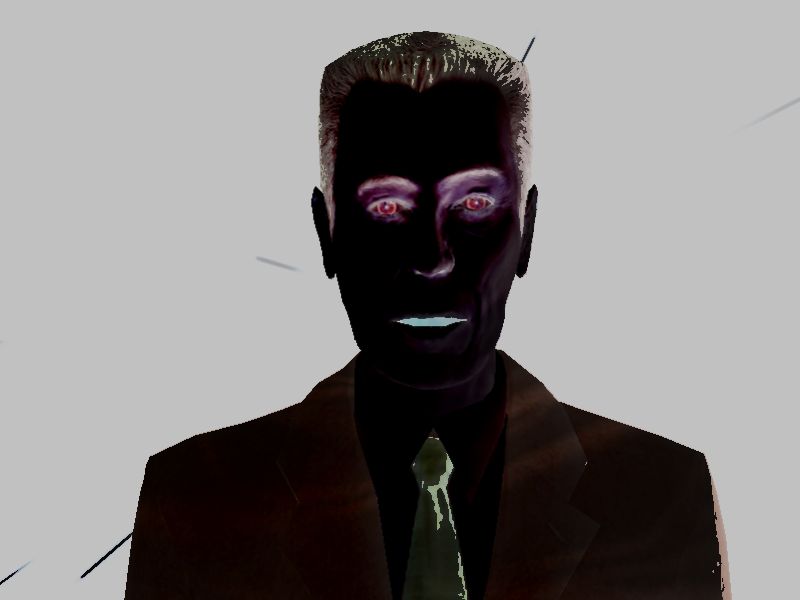 "You must excuse my sudden interruption. I could not wait…to tell you the good news."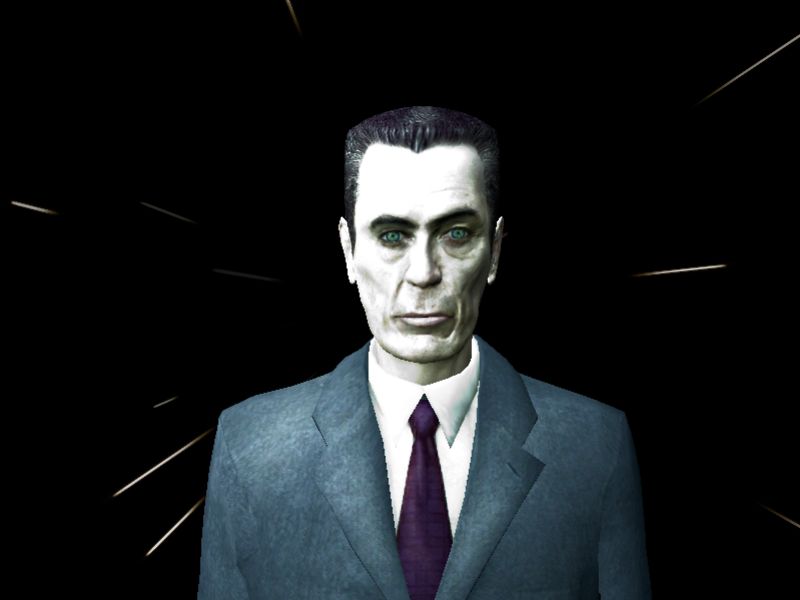 "Of course, this means the original terms of the contract are fully…in force. There is still much work to be done."

"Oh yes. Much work…to be done."