Part 17: Chapter 64 (Part 2)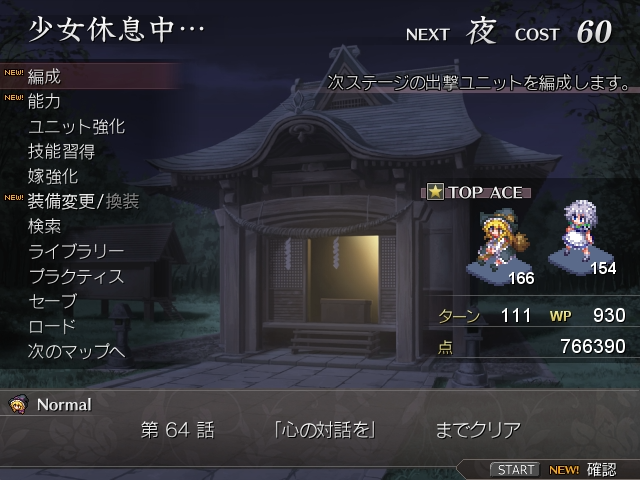 Voting time once again!
As an important note, this is a Night stage, in case that influences how you vote. Off the top of my head, Reimu, Marisa, Youmu, Sanae, and Daiyousei (and Keine I guess) all get weaker at Night, while Rumia, Remilia, Flandre, Kurumi, Wriggle, and Nue all get stronger. For reasons you'll see eventually, Shizuha, Minoriko, and Meiling (and maybe Youmu) all have good reasons to come to this chapter too, though I won't force it.
Marisa is as forced as usual, and both Alice and Satori are being force-deployed by the chapter. Factoring all that in, you got
57.0
to work with. Have fun.
1.5
Daiyousei
Sunny
Luna
Star
2.0
Elly
Kurumi
Rumia
Cirno
Koakuma
Letty
Chen
Lily White
Lunasa
Merlin
Lyrica
Wriggle
Mystia
Tewi
Medicine
Shizuha
Minoriko
Hina
Nitori
Kisume
Yamame
Parsee
Nazrin
Kogasa
Shou
2.5
Alice
Meiling
Patchouli
Sakuya
Youmu
Keine
Reisen
Komachi
FA Nitori
Momiji
Aya
Hatate
Sanae
Rin
Satori
Ichirin
Murasa
Shou (Pagoda)
Nue
3.0
Reimu
Ran
Mokou
Yuugi
3.5
Remilia
Farandole
Yukari
Suika
Eirin
Kaguya
Eiki
Kanako
Suwako
Utsuho