Part 40: Chapter 75 (Part 2)
RETURNING CHARACTER

Yuuka
Kazami

Personal Skills
-
Off-Season Bloom
: While at 150 Power or above, damage +15%.
-
Thank You Flower
: Counterattack damage +15%
-
Unreachable Flower
: The effect of "Diligence" is doubled.
-
Intimidating
: Casts "Pressure" on all enemy units. (Once per chapter).
-
Blooming
: When the "Full Bloom" command is used, restores 50% SP.
Spirit Commands
: Drive, Pressure, Strike, Wall, Fury, Valor
After 7 years, 4 games, and almost 70 chapters of build up, we've finally got Yuuka in her full glory. Does she live up to the hype?
Yes.
If you ignore the fact that we only have her for the literal end of the game, she's probably the strongest combat unit in the game.
But you'd expect nothing else from Shu Shirakawa, right?
Just like back in FMW3, she is kind of like Marisa+Sakuya, on steroids. She is the only unit in the game with Parry, Shield Block, and a Double Image, making her ridiculously hard to kill, even ignoring her considerable Armor. If you want to go absolutely crazy with it,
Unreachable Flower
doubles the effect of Diligence (which she starts with at L2). The result is that she has a flat 80%(!) chance to dodge everything, on top of being highly likely to block. She's, like, basically unkillable. Alternatively, you could just run
Off-Season Bloom
and give up some tankiness for even more damage.
Speaking of damage...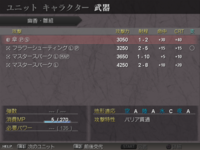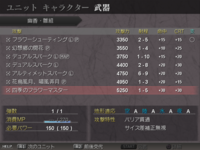 Yuuka gained a new special command, which allows her to transform(?) into her new Full Bloom mode. Statistically the only difference is she gains 10% HP and MP Regeneration, but the main difference is her weaponlist swapping out to her new FMW4 attacks. They're all tremendously powerful, but they're also tremendously expensive, and just like with EX Keine you can't transform back, so it's worth thinking about. In the worst case, Flowering Shoot has 25 ammo in either form, so she'll never be without stuff to do.
yes I know Ultimate Spark is based on HTB Cannon but let's be real Yuuka is way more Neo Granzon than she is SRX
---
-
Yuuka's attack animations
.
---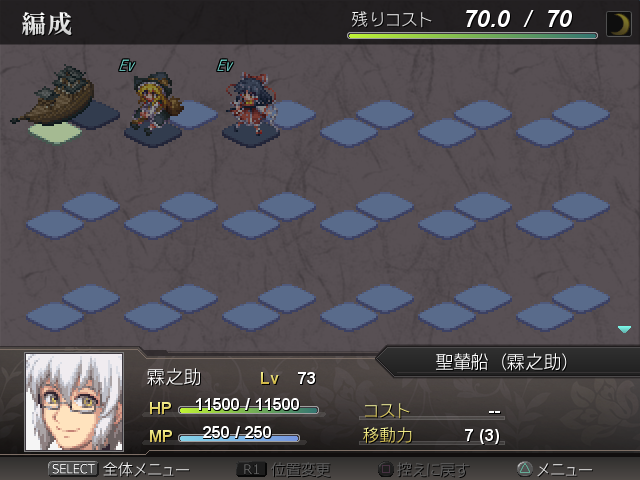 This time, both Marisa and Reimu are forced by the game itself. So with Marisa not costing us extra, and the game being extra generous, we've got a whole
70.0
Cost to work with!
Have fun.
1.5
Daiyousei
Sunny
Luna
Star
2.0
Elly
Kurumi
Rumia
Cirno
Koakuma
Letty
Chen
Lily White
Lunasa
Merlin
Lyrica
Wriggle
Mystia
Tewi
Medicine
Shizuha
Minoriko
Hina
Nitori
Kisume
Yamame
Parsee
Nazrin
Kogasa
Shou
Raysen
2.5
Alice
Meiling
Patchouli
Sakuya
Youmu
Keine
Reisen
Komachi
FA Nitori
Momiji
Aya
Hatate
Sanae
Iku
Rin
Satori
Koishi
Ichirin
Murasa
Shou (Pagoda)
Nue
3.0
Yumeko
Reimu
Ran
Mokou
Tenshi
Yuugi
3.5
Mima
Yuuka
Remilia
To be honest, it's getting harder and harder to think of something creative to put here. I mean, not that these were ever very creative, but, y'know.
Yuyuko
Yukari
Suika
Eirin
Kaguya
Eiki
Kanako
Suwako
Utsuho
Byakuren
Yorihime
Toyohime
Hisoutensoku
4.0
Shinki