Part 5: Of Swords and Shields (Part 2)
Chapter 3: Of Swords and Shields (Part 2)
Last time on The Final Fantasy Legend:
quote:

Trog no hurt anymore?

For a little while, anyway.

Then guess could say King Sword...

...soon be 'king dead.


YEEEEEEEEEAAAAAAAAAAAAAAAAAAAH


quote:

Order! Order in court!

You're out of order! This whole court's out of order!


quote:

Are the lambs still screaming, Rezen?

Dr. Dente...

Because they would be delicious with some rosemary mashed potatoes and a nice chianti.


quote:

That's it, detective! You're off the case! Turn in your badge and your gun!

You can take me off the streets, but you can't keep me from investigating my father's murder!


And now, the exciting conclusion to Final Fantasy Legend: Of Swords and Shields.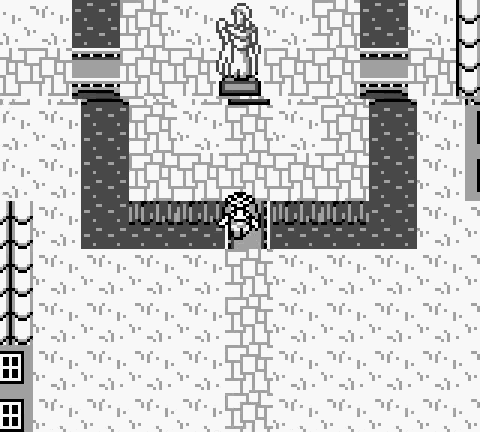 AUUUUUUUUUUUUUUUUGH

OH CRAP OH CRAP WHAT'S GOING ON WHAT DID WE DOOOOOOOOOOO

IS STILL NOT TROOOOOOOOOOOG

The statue! The statue is complete!

I don't understand! We returned the items! We did a good thing!

You
idiots!
The gear wasn't stolen, it was
divided!

Divided? Why?

It was the only way we could keep him trapped in the statue! And now,
you've let him out!

"Him?" Him who?

Gen-Bu the Destroyer!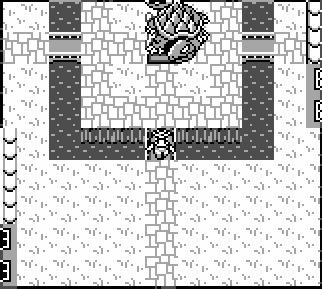 Aw, hell.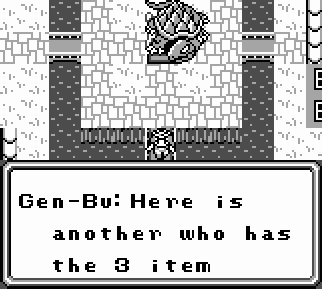 I must thank you for releasing me. Too long have I watched the world pass by from this marble prison. Now, I am free to unmake the world at my leisure.

Ïa! Ïa! Cthulhu f'tagen!

I believe you have me mixed up with someone else.

Oh crap oh crap oh jeez what do we do

I'm not ready to die! There's too many flavors left to sample!

Trog not want start Ragnarok! Is way ahead of schedule!

Troop, kindly
unfuck yourselves this instant!





Someone had best explain to me why we are currently shitting our collective pants over a giant turtle with a big vocabulary, or I
will
begin ramming your thick heads together until the answer bounces out!

Elly, look at the size of that thing! Have you gone insane?!

Rezen, are you or are you not invulnerable to physical harm?

Well... well,
yeah
, but...

Trog!
Have you or have you not been drinking enough steroids to kill a large shire horse?

Taste like bubble gum!

Dente!
The way you are acting is shameful to your tower, your town, and
your momma!
Do you want your spouse to remember you as a wimpy little coward who died under a rock or a
goddamned hero who went down in glorious flames?

Actually, I'd prefer to survive.

...

But barring that,
a hero, ma'am!

That's what I like to hear!
We have come too far to turn this operation into one giant JANFU because King Koopa up there said something scary! We are going to draw our weapons, load our arrows, and send this overgrown tortoise back to whatever hole he crawled out of! Now, are you with me?



Yeah!

I can't hear you!
Are you with me?!



YEAH!

Semper fi!



HOO HAH
Gen-Bu is the final boss of this level. It's a major punch in the balls if you don't see it coming—which you probably won't, because the game goes out of its way to make you think you can waltz off with the sphere unimpeded. Even worse is that you just traded in the King gear, which means you're either flat-footed or wearing way less powerful stuff than you're used to. There's nothing to be done about it. You're just going to have to suck it up and win the old fashioned way.

Barrier up!

Trog ready!

On my mark...

Ashura prepare my place at the table, for tonight I may enter your hall. Amen.

Chaaaaaaaaaaaaaarge!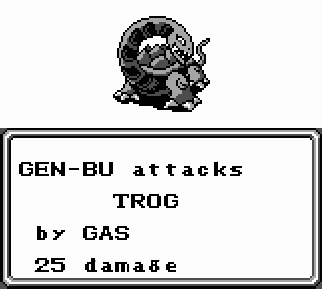 ...

...

Did... did he just...

Oh god he did

The smell! The horrible smelllllllll

Ha! Trog told you was not him!

~fartz~
Gas is Gen-Bu's primary attack. It's awful in many ways, but most especially because it's an elemental attack, which means it zips right through Barrier and Armor. In addition, Gen-Bu will use Tusk. Against an unprepared party, it's likely to one-shot someone. Against our guys, though...

*PING*

Agh! It's... it's holding! I can do this!

... so. It's you.

?!

They must be truly desperate this time. Very well, I accept my fate. Now, prove to me who you shall be!

I have no idea what you're talking about, you big gassy weirdo...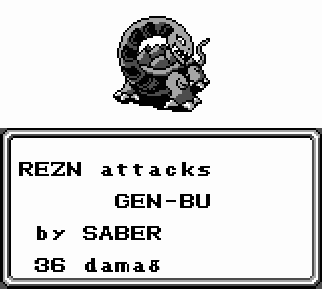 ...but I got a sword with your name written all over it.
Remember how I said I was saving the saber for when the shit the fan? Yeah. We're gonna need a new fan, some paint, and a lot of ammonia.
Rezen is dishing out a massive 36 damage a swing, and Elly is providing 20-22 with her bow. Gen-Bu's defense is top notch, so Trog and Dente get in their licks when they can. This is a race to see who can run out the other's HP, and fortunately for us, Gas only hits one person per use. A little elbow grease, a whole lot of arrows, and...

*ROAR*

Elly, we've got him pinned down!

Trog not hold much longer! Is huge!

The head! There's no cranial plating! Aim for the head!

...
quote:
STAR SPANGLED BANNER PRIVATE YOU COULD NOT USE A GODDAMNED SWORD TO SAVE YOUR OWN WORTHLESS LIFE LET ALONE SOMEONE ELSE'S


...
quote:
WHAT ARE YOU GONNA DO ABOUT IT? ARE YOU GONNA CRY? ARE YOU GONNA RUN HOME TO YOUR MOMMA AND TELL HER HOW MUCH OF A FUNDAMENTAL FUCKING FAILURE YOU ARE?


...
quote:
YOU ARE GOING TO GET YOU AND YOUR PLATOON KIA YOU WALKING SACK OF SHIT BECAUSE YOU CANNOT HIT THE BROAD SIDE OF A GOD DAMNED BARN IF I GAVE YOU THREE TRIES


... you're wrong. I can do this.


I can do
anything.

Is... is he...?

Did we...?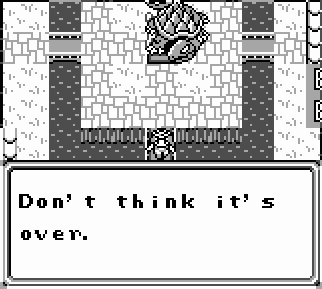 Know that your little victory came by fate, not skill. You cannot win, for the deck is stacked against you.

Interesting.

And you, beast...

...?

Don't think I can't see what's in your heart.

Wha—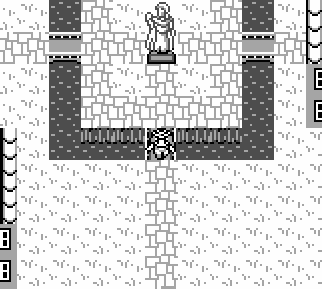 ...

Holy shit. Holy
shit!
We did it!

Victory! Trog and friends are legend! Many tales be told of this day!

And look at the statue now!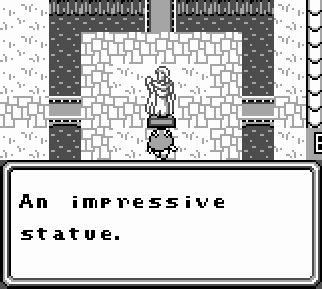 I take back what I said, it's pretty spiffy!

...

...Dente? Are you alright?

...It's nothing. Congratulations to all of you. 'Twas not an easy fight.

You were part of it too, dead man. C'mon, bring it in.

Please, that's not necessar—

Is hug time
A few days later...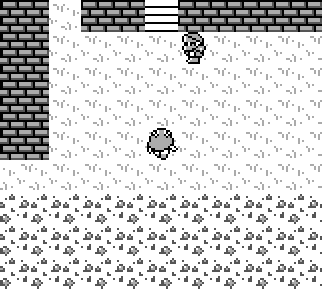 And we're back!

Great. I'll check in with the Adventurer's Guild and get the last of my paperwork done.

Trog talk to old friends!

And I would really like to see my spouse.

...

Rezen?

I'm sorry. I forgot this was a job for you guys.

Believe me, we wouldn't have missed it for the world.

Is still climb tower?

You know... I'm not sure anymore. It's been a lot of fun. I've never really had friends before!

Well, you have three of them now! It's a good start.



Why don't you try visiting your family again? You can properly harness your gift now. Maybe they'll be more accepting of you.

You know... maybe I will. Everyone deserves a second chance.

Atta girl.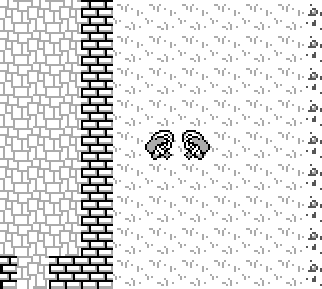 Hey, Ryzen.

Hey, freak.

Nope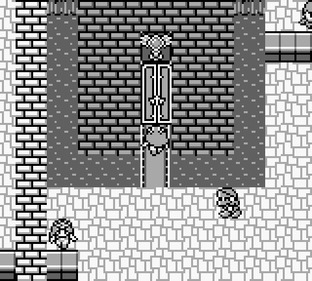 Alright, how do you use this stupid sphere?

...

*hoists overhead*
By the power of Grayskull!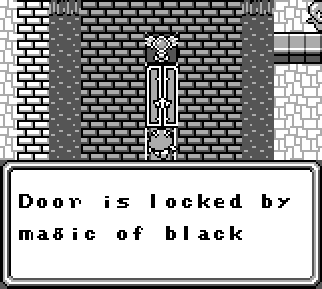 Dang.
Across town...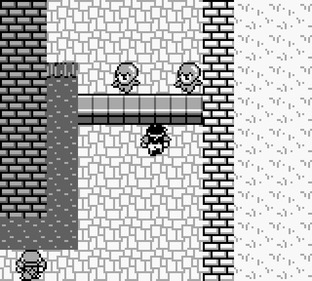 ...and is story of Trog saving world.

Why!
Why do you always come back?! We've thrown you out like six times since we've met you!

Ha! Trog enjoy wrestle. Slimes learn well!

Ugh. Forget it, there's no getting rid of you. I might as well close up shop now.

Friend puddle, Trog learn something very important.

Oh, please. Do tell.

King love slime. Rezen powerful. Elly great leader. Monster man of honor.

...

Is important not be judging books by cover.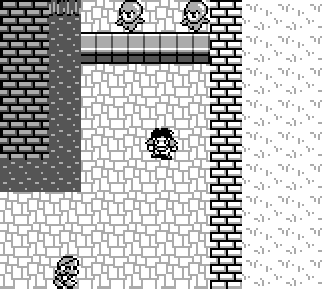 Hey, did you hear? The wedding between King Armor and Amoebaea is back on!

What? I thought she turned him down!

Yeah, turns out some bandit was blackmailing her. We're gonna have our first slime queen!

No way!

Yeah! But the weirdest thing is the guys who took out the bandit king. There was this girl, a grunt from the tower guard, some big guy with a weird accent and a headband...

...

...well whaddya know.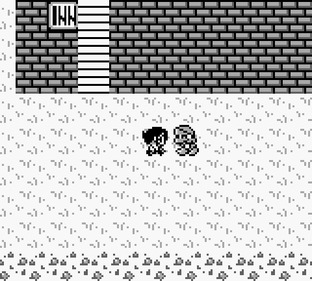 Sir! Requesting permission to rejoin platoon, sir!

Oh look what the cat dragged in out of the garbage! I am shocked that you are still drawing oxygen into your lungs, private

...

Oh now she has nothing to say? You were a god damned chatterbox when you left here, is there something that I should be made aware of

...this sucks.

What did you say to me

With all due respect, sir, go fuck yourself.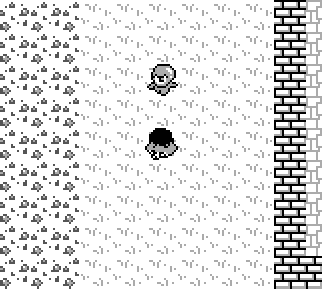 M'love.

You're back!

As always. *smooch* How are things?

Little's changed. Did you succeed on your quest?

I'm afraid not, though I've brought back quite the interesting array of delicacies.

Hee hee! I'll put some water on, we can start a stew.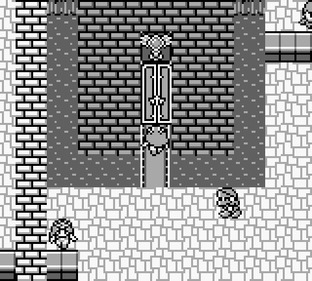 *slamming sphere against door*

Uh, hi, Rez.

Elly! You're back!

Sure am. Still trying to get into the tower?

Yeah! But I can't get this stupid orb to work. You'd think there'd be an "on" switch or something.

You mmmmmmay want to speed that process up.

Why?

Because I've kinda sorta gone AWOL.

There she is!
Stop right there, private!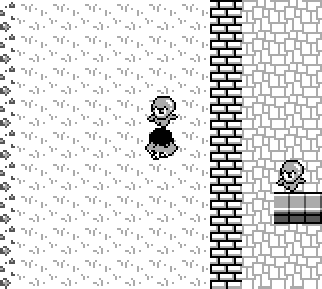 ...and that's the story. I hope you don't think less of me.

Mm, he deserved everything he got. But you haven't introduced me to your friends! They should come over for dinner some time.

There she is!
Stop right there, private!

My word! What's all the commotion about?

...

Let me guess. Your new friends?

I'm afraid so.


Go.

What? I couldn't possibly—

Yes, you can. Go help your new friends. Live your dream.

...I love you, darling.

Oh, don't be so sentimental. You'll be back. I'll cook for you then.

Until my return, then. Farewell!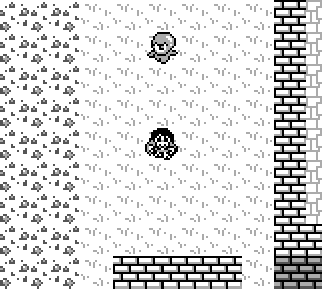 *sniff* Stay safe.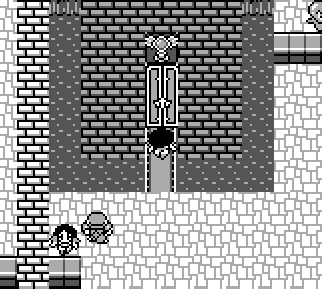 Oh my god get the door open
get the door open

Having difficulties?

Do something Dente make the thing do the thing

What makes you think I have the slightest idea how that sphere works?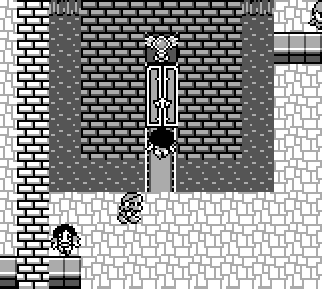 Private Myra Ellen Elsom! Drop your weapon and surrender immediately!

...Myra?

Now is not the time for this

Hello!

Trog!

Trog hear armor man shouting! Expect friend Elly. Here is!

Sometimes I think you're brighter than you let on.

Is complement?

Uncertain.

Hey, the sphere!

Wha?

It's glowing!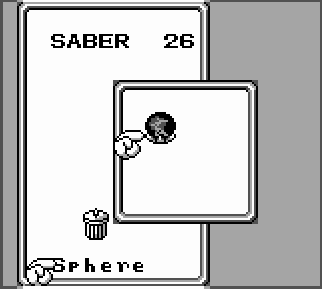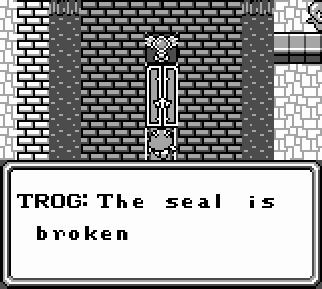 *click*

The door's open!



Arrest that woman!

Get in get in
get in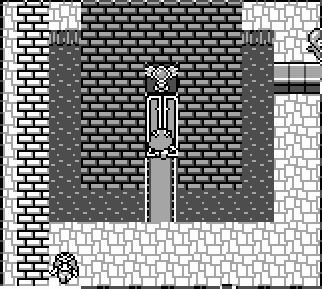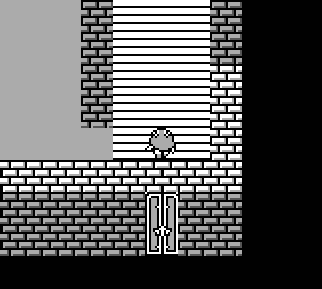 *click*

Whew.

Aaaand the door's locked.

It appears we're climbing the tower whether we want to or not.

I'm not sure I care anymore. I'm just glad to be out of there.

Yeah. And we're glad to have you back...

Thanks.

...Myra.

Shut up
Next Time: The Tower Power Hour!