Part 90: Job Seeq-er: Ranger, Viking, Berserker, Lanista
Job Seeq-er: Ranger, Viking, Berserker, Lanista (Job Roundup #13)
Since there's only four of them, we're going to look at all of the seeq jobs in one roundup.
The four seeq jobs are almost entirely physical attackers. Ranger is the only one that can use ranged weapons, and Viking alone learns any spells. The jobs are, overall, not that bad, with a variety of interesting and useful abilities. They don't have any overpowered combinations, and they're a stymied by uninspiring stat growths across the board.
---
Ranger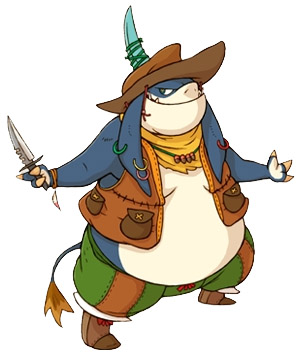 Races: Seeq
Locked by: Nothing
Unlocks:
- 1 Ability: Viking
Equipment:
- Weapons: Knives, Bows
- Armor: Light Armor
Growths: Great speed and M.RES, average everything else.
Speed is Ranger's most important stat, but that's because it doesn't need any others. This job has access to two incredibly powerful abilities that make attacking with weapons pointless. First, Ranger is the only job that can place its own traps. Traps have great effects like Charm, Silence and dealing 50% of the victim's HP in one shot. You can usually manipulate the AI into triggering the traps, too.
Traps may be good, but Ranger's best ability is Mirror Item. It's fairly self explanatory: any item used through Mirror Item will have its opposite effect. Potions deal 30 damage, Eyedrops inflict blind, X-potions deal 200 damage, Holy Water lowers resilience... the list goes on. 200 guaranteed damage (with good accuracy!) is great, especially in the early-to-mid game. But then you throw in Item Lore, which doubles the effects of items. Suddenly your Ranger is waddling across the battlefield, dropping 400 damage potions on everyone's heads. Only the truly overpowered jobs will out-damage a Ranger, even in the end game. I highly recommend bringing one with you.
---
Viking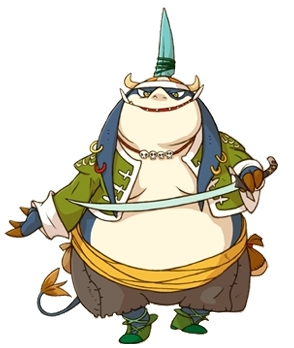 Races: Seeq
Locked by: 1 Ranger + "Lord Grayrl!" quest
Unlocks: Nothing
Equipment:
- Weapons: Axes, Hammers
- Armor: Light Armor, Heavy Armor, Shields
Growth: Pretty average overall. W.ATK and Speed are OK, while M.RES is tied for highest in the game.
Viking is packed to the gills with flavor. They're all about pillaging and victory at sea! Seriously, what kind of melee-focused job learns Thunder, Thundara and Thundaga?! They also get Pickpocket (steals gil) and Pillage, the only ability in the game that steals the target's armor. Their other signature ability is Tsunami, a water-damage magickal attack that can only be used while standing in water. Not exactly easy to use -- I don't think I've ever seen it in any of my playthroughs.
Overall, Viking is pretty cool, but seeq just don't get the stats to support throwing around Thundagas. The way stat growths are distributed makes Ranger the only seeq job really worth using for most of the game, though Viking makes for a fun bit of kit to play around with. It's a shame they don't have the M.POW to make full use of those spells. They're also the only job that learns abilities from axes.
---
Berserker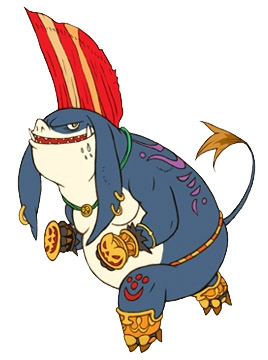 Races: Seeq
Locked by: Nothing
Unlocks:
- 1 Ability: Lanista
Equipment:
- Weapons: Claws
- Armor: Light Armor
Growths: Top-tier W.ATK, meh speed, abysmal everything else.
As you'd expect, Berserkers go all-in on attack at the expense of defenses and magick. Unfortunately, they also have Nu Mou-tier Speed. Their abilities are a mix of self-buffs (+Critical Rate and +Evasion), crowd control (buff removal and knockback) and debuffs. They can also destroy accessories and helms!
Berserker reminds me of Fighter, just with more buffs. Their abilities give them a good amount of flexibility, and being able to destroy equipment can be really powerful. Their rather bad stat growths are definitely holding them back though.
---
Lanista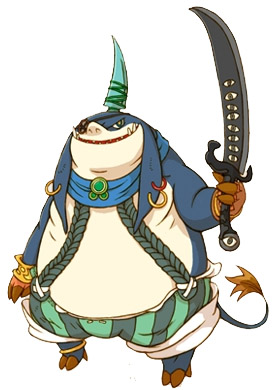 Races: Seeq
Locked by: 1 Berserker + "Lanista's Pride" quest
Unlocks: Nothing
Equipment:
- Weapons: Greatswords
- Armor: Light Armor, Heavy Armor
Growths: Great physical, average magickal and speed.
Lanista takes the Berserker's strengths and wraps them in an interesting and fun skill set. Remember I complained that +Critical was neat, but not worth relying upon? Lanista makes it worthwhile by giving +Critical to a whole group of allies. They can also raise W.DEF, which again is useful only because it affects a whole group of your units. The core of the Lanista skill tree is Souleater, which consumes your HP to deal dark damage, followed by Sword of Darkness and Razzle-Dazzle to leech HP from your enemies. They also have Sword of Light, which is the MP-restoring version of Sword of Darkness, but when are you going to be using MP? Lanistas get their own version of Rush, called Charge, and the Blind-inflicting Haunting Vision. Blink Counter and Dragonheart are their notable R- and P-abilities.
It's nice to see a unit with some sustain. Razzle-Dazzle targets all units surrounding you, healing you for all the damage you deal. It would be nice if they got Unscarred, but I guess that's too much to ask for. Sword of Light should help quite a bit if you grab Viking as your secondary job, though it's a bit useless otherwise. I'm not sure why they have so much dark damage and HP stealing, but I won't complain.