Introduction
What is this?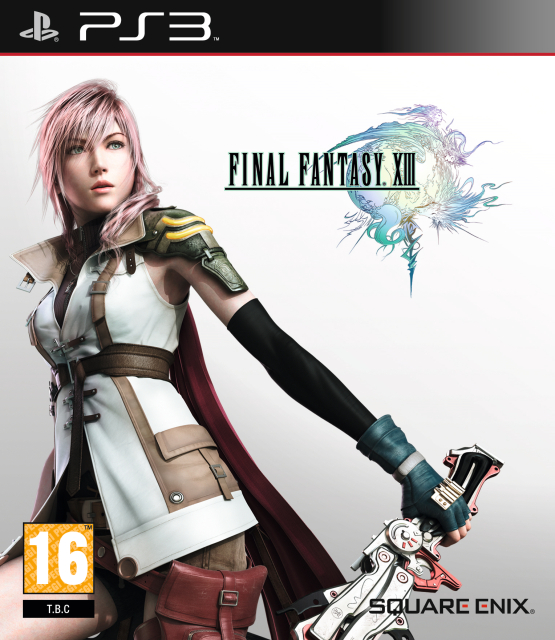 Chickobo Emperor Rasputin's Pro Menu Navigator XIII
or as it is better known
Final Fantasy XIII
is both (surprise, surprise) the thirteenth game in the long running Final Fantasy series of increasingly vaguely related japanese role playing games (you might have heard of it?)
and the first game in the Fabulous Exploding Star Crystals sub-series of even more vaguely related games trying to sell on the basis of being tied to the Final Fantasy name and having a title that ends in a large roman numeral. Future FESC titles include Tetsuya Nomura's Vanity Project XIII (an action RPG by the Kingdom Hearts team without Disney's Lisencing department to sort of maybe keep them a little grounded) and What The Hell Is This And Why Does It Exist XIII (a primarliy multiplayer PSP game, set in a school, with a card based magic system, originally announced for mobile phones)but we're not here to talk about those.
In the time that this LP has been going, Fabulous Exploding Star Crystals may in fact have ceased to be a thing. The games still exist but
What The Hell Is This And Why Does It Exist XIII
has changed its name by deed poll in order to disassociate from its shameful relative and is now
Final Fantasy Type 0
.
Tetsuya Nomura's Vanity Project XIII
, on the other hand, has chosen to keep its name, hoping to regain the family honour (or just boost its own reputation by laying claim to the title of the
real
Final Fantasy XIII, you know, one or the other).
I play a lot of JRPGs but (for reasons that will almost certainly become clear as the thread goes on) I'm not exactly the biggest fan of Final Fantasy. However, import reviews made it sound like CERPMNXIII was trying really hard to be a game I'd like. Not necessarilly managing it you understand but trying
really
hard. Hard enough to make me curious enough to pick it up on launch
BUT
I was still convinced I'd hate it so I did what any self respecting horrible nerd would do and called up my good buddy Pork Lift so we could meet up and record our
vicious mockery of
first time reactions to the game.
So this is a blind, mostly unedited, pure VLP of a JRPG?
Y-
So who are all these people?

Spoilers follow, if you've only just found this LP or aren't up to date watching and you haven't played through the game yourself you
might
want to scroll past this bit real fast like.


wateyad
suggested this in the first place and is the the one actually playing the game. He has played some portion of every main numbered FF since VI (excepting XI, which doesn't count) but only has any real fondness for IX. Despite this, he lists several JRPGs of varying degrees of obscurity among his all time favorite video games.

Pork Lift
liked the idea so much he refused to drop it. He is not playing the game. He
is
however responsible for just about everything else, so you can blame him for any and all technical issues. He is drawn by some strange force to play each new Final Fantasy game despite having no reason to expect to enjoy them.

Mr Moon
draws pretty pictures and hates Tetsuya Nomura's character designs.

Hbomberguy
is some guy we got to commentate with us on the second half of the LP for some reason.

"
Lightning
" used to be a member of the Guardian Corps, the division of Cocoon's military that, as far as I can tell, fills the role that would be occupied by civilian police in any sane society. She has some kind of control over gravity or something, possibly granted by that little thing on her finger. It doesn't make a lot of sense. Nomura has gone on record saying that she was designed as a female version of Cloud Strife from FFVII. To begin with, Lightning is pretty inoffensive as she completely lacks any kind of personality so there's nothing to be offended by. Unfortunately she then proceeds to get all buddy buddy with Hope and whatever he has is contagious. Now she seems to have gone batfuck insane so we're okay with her again.

Sazh Katzroy
is pretty awesome. He's out of place amongst the other party characters in a number of ways. He breaks the naming convention. He's just a guy, he is actually a human, empathisable character and frequently acts as the voice of reason. It must be some kind of mistake that he slipped into this game, we aren't complaining though. He would be the best character in the game if it weren't for...


Chickobo Emperor Rasputin
, the true main character of the game. He rides around in the hair of his noble steed, Sazh and bides his time until his presence is needed.

Snow Villiers
punches people... in the name of
justice
because he is a
HERO
. Also a paedophile, just saying.

Oerba Dia Vanille
is chirpy, cheerful and completely detatched from reality... and occasionally sad?

Hope Estheim
has ceased to be a whiny cunt but some of us still hate him.

NORA
(No Obligations Rules or Authority) are a bunch of people who do what Snow tells them to. We aren't quite sure why. "Ironically" their acronym happens to also be the name of...

Nora Estheim
, Hope's mother, who is dead.

Serah Farron
is Lightning's sister and Snow's fiance. Whatever official materials may say she absolutely cannot be any older than sixteen, if that. She's currently turned to crystal, which would be good for our sanity if this game wasn't so incredibly fond of flashbacks.

Fang
is Australian and snarky. One of the better characters.

Cid Raines
is some kind of PSICOM big shot who-

...
Anyway
, apparently he was on our side but then he turned out to be a sanctum l'cie and fulfilled his focus by getting beaten up by us or something and now he's a crystal... or something. Fuck. This. Game.

Dajh Katzroy
is Sazh's son and a sanctum l'cie.

Anime Sarah Palin
was an antagonist.

This guy
attempted to actually be a character at the last moment and made a "heroic sacrifice" I guess.


Rygdea
is Cid's subordinate I guess.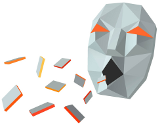 Galenth Dysely
is the Primarch, in other words the head honcho of Cocoon's government and/or Space Pope. Only he's actually just an assumed identity for
Barthandalus
, king shit of Fal'Cie mountain.
Videos
BONUS CONTENT SUPER EXTRAVEGANZA: Let's Not Finish Final Fantasy XIII-2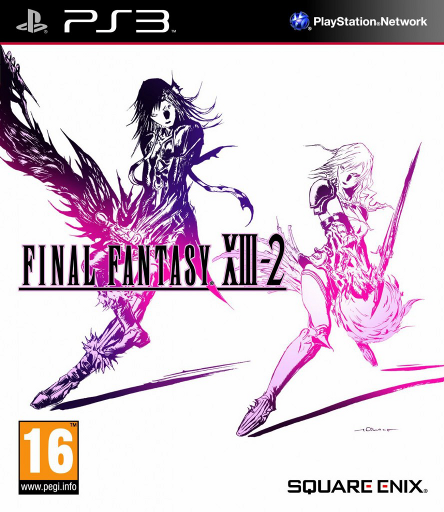 Final Fantasy XIII-2 is a video game. For this reason alone, you'd think it was a forgone conclusion that it was better than its immediate predecessor and you... might have a valid arguement, maybe? It's debatable. Whatever the case, it proved to be significantly less fun to LP and not more fun enough to
play
to make up for it. Oh, and parts of the script are agressively stupid in a way that isn't even funny. So yeah, we played it for... a lot of hours but didn't get anywhere near finishing it and then decided that for a variety of reasons, most stemming from our experience with the game, some not, to stop. From here on out this thread is, I guess, about how we arrived at that decision.
Videos
Fan stuff
"What's this?" you cry, "art by someone actually involved in the LP being claimed as fan art? I call shenanigans!" but wait, this is not, in fact simple fan art of this LP, oh no. Notice that it contains Vincent Valentine of Final Fantasy VII fame, he is at best tangentially related to the goings on of this thread. What you actually see before you is Mr Moon's fan art of
this excellent piece of fan fiction by deviantart user Charlett
that masterfully crosses over our LP and Final Fantasy VII.
What is this? I don't even...
FFXIII-2 related FANSTUFF
FFXIII-2 Related NOT QUITE TECHNICALLY FANSTUFF