Part 6: Post 06: Crimson Wizard
Post 06: Crimson Wizard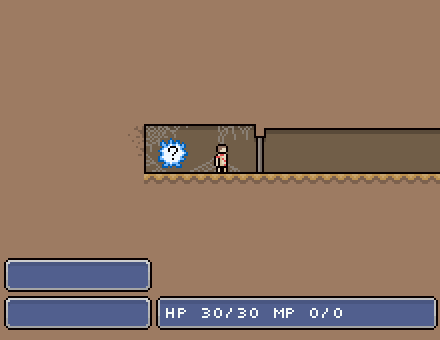 "Naked and bloody in a jail cell? Geez."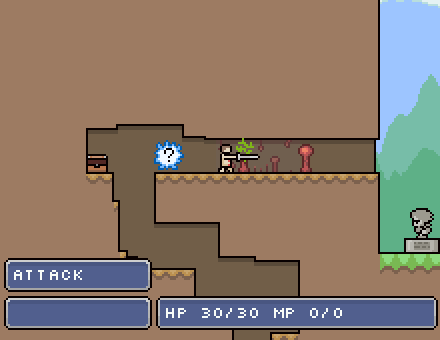 "And now I have a sword and I'm slashing this plant!"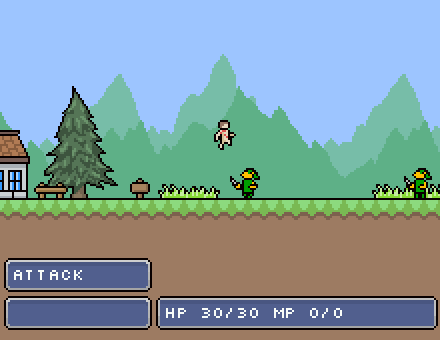 "And now I'm leaping over this goblin!"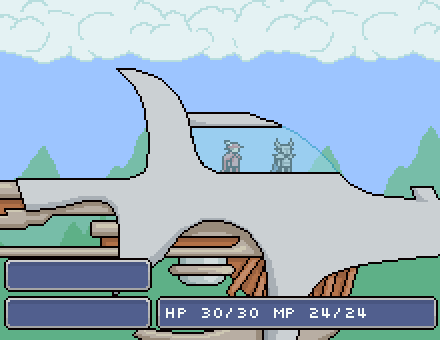 "And now I'm a pimp."
As I've been playing the
Dragoon
, which has no magic, I'll now show off the
Red Mage
, who... well, uses all kinds of magic.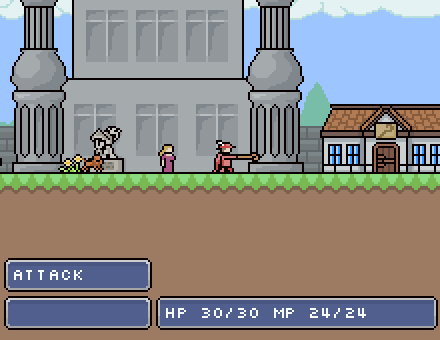 The
Red Mage
uses rods, starting out with a
Wooden Rod
to be exact. Rods have... well, very little reach.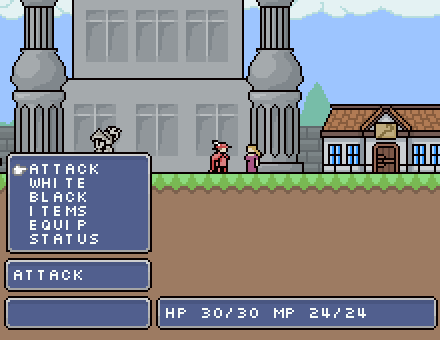 We also come equipped with
Black
(offensive magic) and
White
(defensive magic).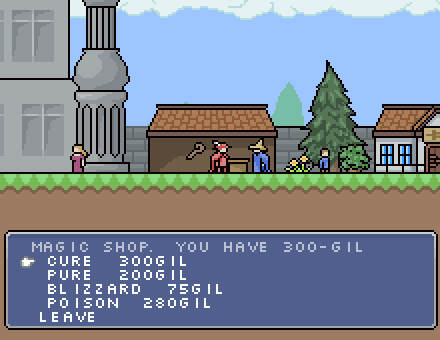 What I suspect is a throwback to Final Fantasy I, we must purchase our spells, as we learn none by naturally leveling up. Here, we have...
Cure
, a healing spell that costs 5 MP to use.
Pure
, another healing spell, only it cures poisoning. It costs 3MP per use.
Blizzard
, which summons shards of ice to hit the foe. 3MP a pop.
Poison
, which... well, poisons enemies. 8 MP a use.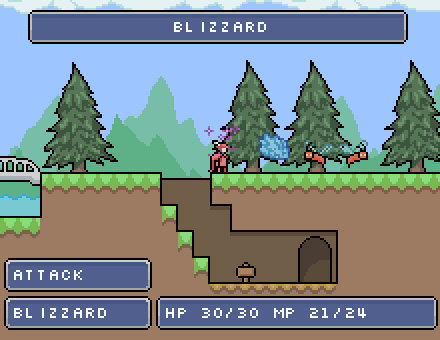 Blizzard
is somewhat a pain to use, as it appears at a certain angle a distance ahead of you.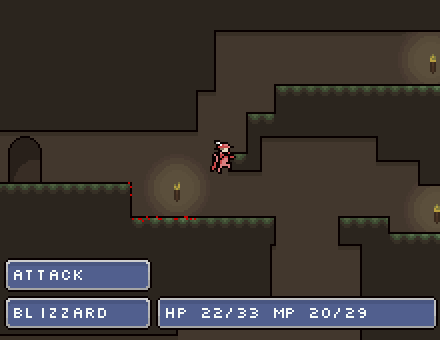 Oh yes, compared to the
Dragoon
... the
Red Mage
can't jump for crap. I tried repeatedly to get up to the chest that was here, but just couldn't clear the jump.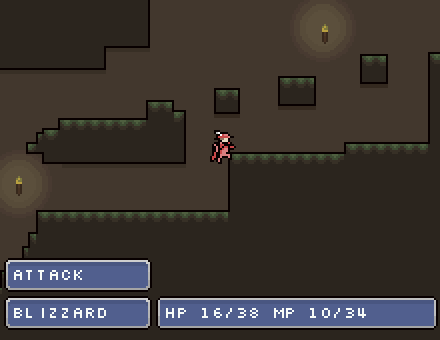 I mean really it cannot jump for anything. With the
Dragoon
I was clearing these jumps without a care in the world.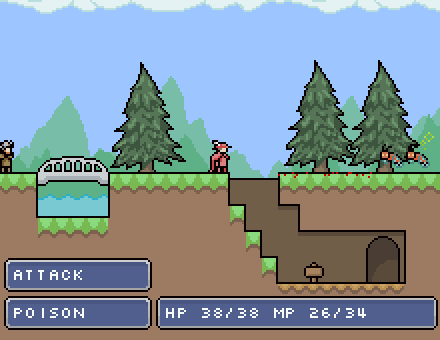 When we finally procure money, we return to town and buy
Poison
. It's neat in that, when used on an enemy, the enemy remains poisoned... forever. They slowly die.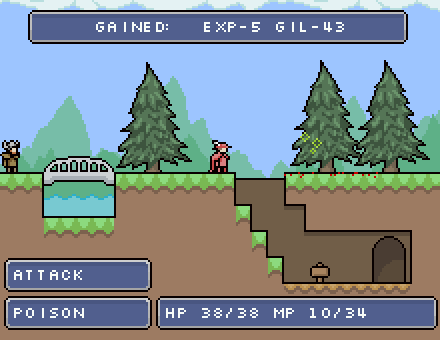 The awesome part?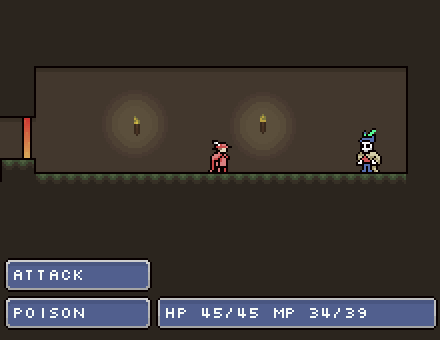 It works on every enemy and boss.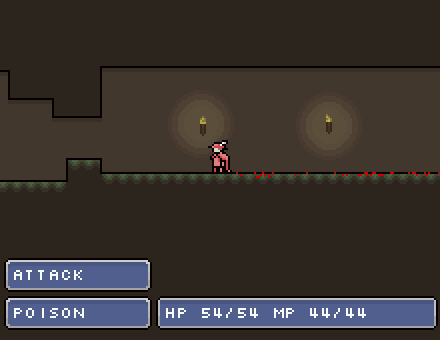 I poisoned this boss here and then hid in a corner out of his attack reach, and then died after about twenty seconds. This spell is... well, cheap but effective.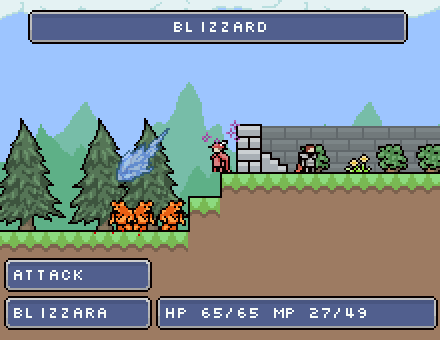 Eventually I journey over to the small town west of here, and buy...
Libra
, a spell that tells us an enemy's name and their health. It costs 6 MP per use.
Blizzara
, the upgraded form of Blizzard. It costs 11 MP per use.
...when used it says we're using
Blizzard
, though the animation is different so, yeah.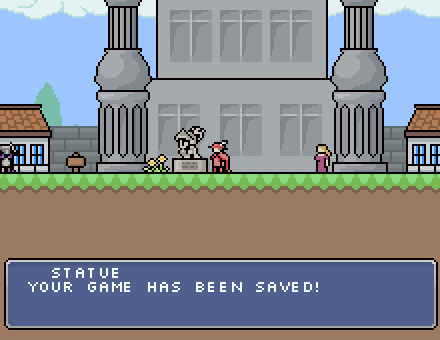 The
Red Mage
is truly an awesome class, given that
Poison
alone can kill anything as long as it doesn't kill you first.