Part 20: EXTRA! EXTRA! READ ALL ABOUT IT! WANZER PILOTS IN DARING ATTACK! ONLY IN THE HUFFMAN BUGLE!
BREAKING NEWS! OCU TROOPS LIBERATE FORT MORGAN, ROAD TO FORT MONUS IS OPEN!
by Frederick K., military liason reporter and soldier.
Today, people of the OCU, I was privileged to take part in a historic victory! As part of the elite unit "Carrion Crow," I was at the front lines of the liberation of Fort Morgan, the USN's final bastion of defence before their headquarters at Fort Monus. Turn to page 6 for an exciting pictorial account of the battle, taken with the gun camera of my Wanzer, the "Witness!"
(Turning to page 6, noting the picture on Page 3 of the renowned pilot Sohryu, a member of the OCU's Special Projects division)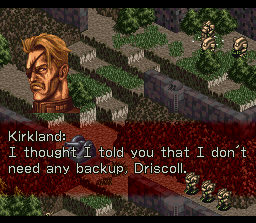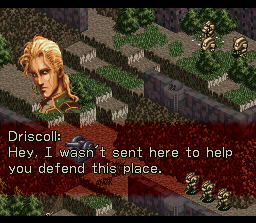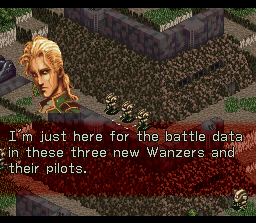 Intercepted communications between the enemy generals told us that we'd be facing experimental units. But no-one was afraid.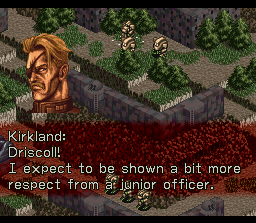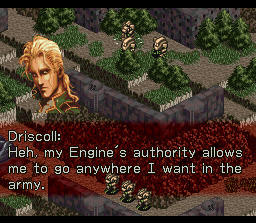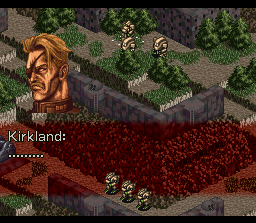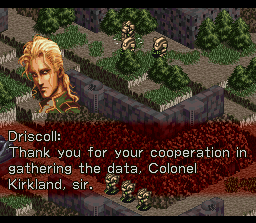 Dissent amongst senior officers only made our job easier. If their command was broken, then their units wouldn't be as efficient.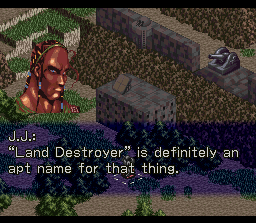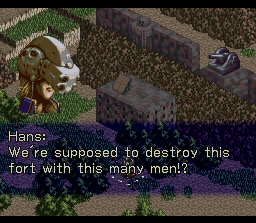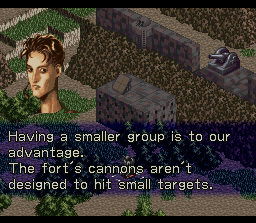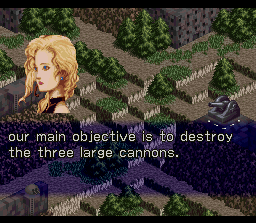 The OCU troops were initially wary of the fortress, but our strong leadership and tight bonds of friendship meant we all stayed on target.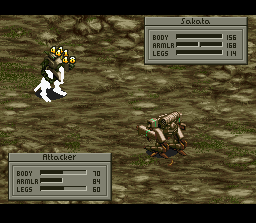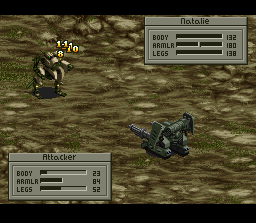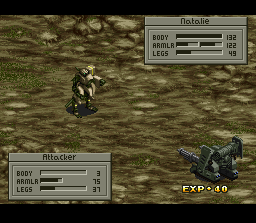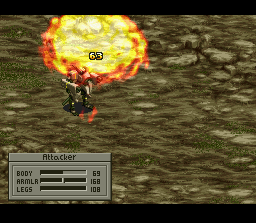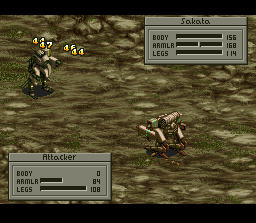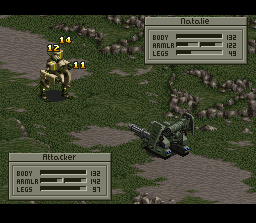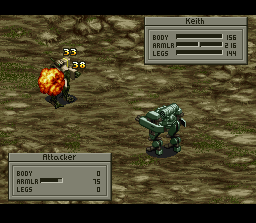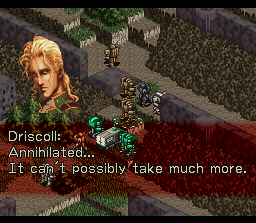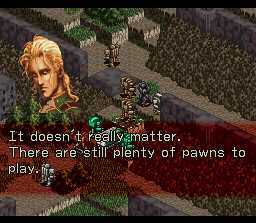 See here how the OCU's
exclusive
contract with Sakata Industries pays off. The Type 65 Line Wanzer offers superior firepower from it's triple 20mm autocannons and annihilates the USN Type-95 Prototypes, leaving their commander with only a cryptic parting shot from the safety of his bunker.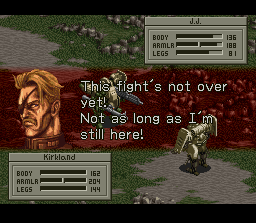 JJ O'Donnell, the unit's designated point man, stares down the enemy commander. And wipes him off the face of the earth with precision fire and close support from Lloyd Clevain, the unit's leader and my direct superior.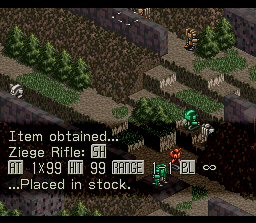 Clevain recovers an experimental magnetic accelerator weapon from the fort's hangars. I don't know if the enemy didn't use it because it was faulty or because they just didn't have time, but even now our scientists are analysing its technology and working out how best to implement it.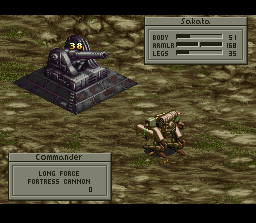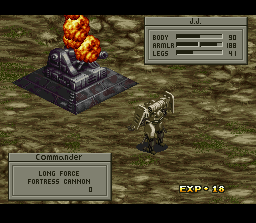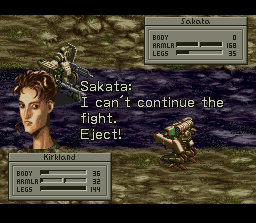 The guns of Fort Morgan are silenced by the OCU's men, but Jun Sakata, a brave member of the squad, is forced to eject and take cover.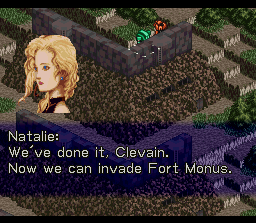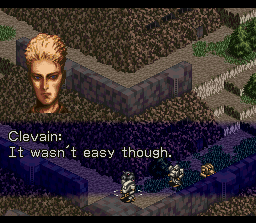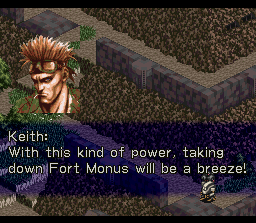 A simple truth, and everyone felt the shock of battle. But it was over. And we had made history. Perhaps the Second Huffman Dispute could be ended soon...
This is Frederick K., signing off. God bless all of you.
---
A couple of things to say here. There's another half of the update coming which I'm keeping a secret for now, but that was the battle. The "Experimental weapons" I found are a secret rifle which has the following properties:
Strength: 99

Base Accuracy: 99%

(Bear in mind most rifles have accuracy of 50-80%)
Special Effect: Gives 700EXP per shot. This levels someone up almost instantly, even if they miss.
If it wasn't for that, I'd use this gun (because you get normal rifles this powerful by the end of the game) but the ability to level up so fast will push its damage through the roof. So it's gone to the "scientists," possibly for a $15,000 reward (it's resale price) unless anyone wants to see me one-shot the final boss with someone like Maury (because it allows you to do that)