Introduction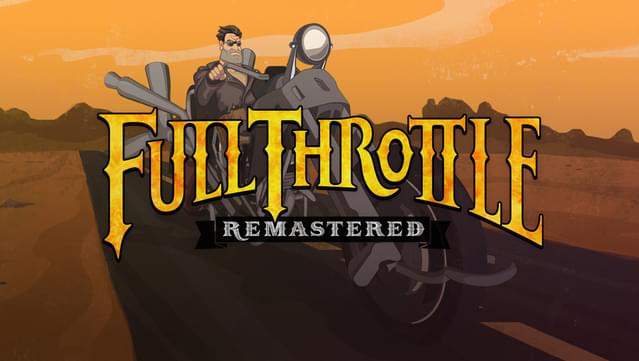 What's this all about?
Full Throttle
is a point 'n' click adventure game that was originally released in 1995, it was developed and released by LucasArts who have been known to make a decent adventure game or two in their time. This game is set in the near future and follows the story of Ben, the leader of a biker gang called the Polecats.
Full Throttle
is regarded as one of the best adventure games of all time and it was the first LucasArts adventure game to sell over a million units.
This LP is going to be a lot of fun for me, I hope that you enjoy the ride too!
What are the differences with the remaster?
When Tim Schafer worked at LucasArts,
Full Throttle
became the first game that he was involved with where he became the project lead, head writer and designer for. It's safe to say that this game was in safe hands when Schafer's company (Double Fine Studios) decided to work on the remaster. Before this game, they had previously worked on and released remasters of Day Of The Tentacle and Grim Fandango. I do plan on doing Grim Fandango at some point in the future. But anyway, less waffle and more of the sugary goodness:
The graphics have been replaced with high definition hand-drawn artwork, even with the upgrade it still remains faithful to the original art style. The sound and music in the game have been restored and remastered. Best of all, they have restored and polished the original voice recordings which sound better than ever before. There's also a lot of polish behind the scenes too but
There are two LP's of the original version in the archive. A video LP by Clavius from 2009 (
Link
) and a screenshot LP by Opendork from 2006 (
Link
).
LP details
This will be a straight-up video let's play, I will aim to upload two videos a week but that may change depending on my work schedule. Please don't spoil anything for other people, use the appropriate tags if you want to discuss anything that hasn't been seen in the LP yet.
Let's Play: Full Throttle (Remastered)






Bonus Video - Additional Scenes & Dialogue
Bonus Video - Full Throttle Demo