Introduction


ALL VIDEOS SHOULD BE CONSIDERED

. YOU HAVE BEEN WARNED.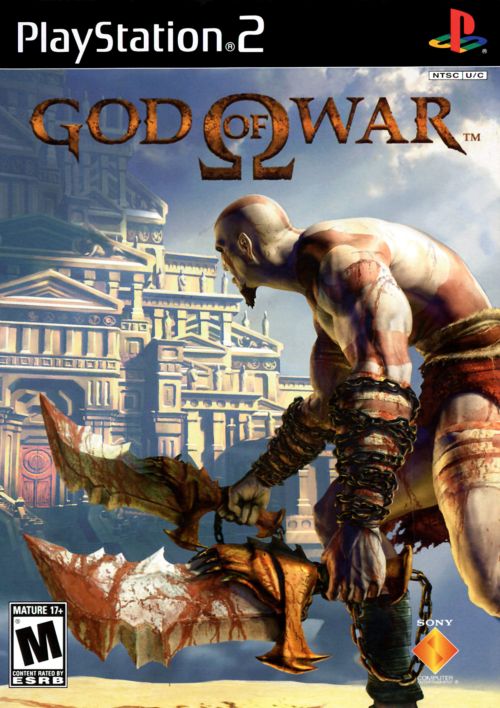 God of War is a game that was released on March 22, 2005 on the Playstation 2. It was recieved to great reviews and has received multiple awards over the past years. It combines at best a loose understanding of Greek mythology with a twitch combat system and some puzzles thrown in. It follows the adventures of Kratos, a Spartan that serves the Gods cleaning up their messes.
This is a game that I love and bought a Playstation 2 specifically to play this and the sequel when it came out. I will be playing the game on Spartan (Hard). I will update 2-3 times a week with the videos running between 15-20 minutes.
Why are you playing it on Spartan and not God?
The differences between Spartan and God are drastic at best when it comes to combat. Watching me play it using a few attacks the whole game where every enemy has easily double if not triple health would be very boring to watch.
What are you planning on showing?
I will show everything that I can. This includes finding all the chests, secrets, costumes, and challenges.
Will you be taking challenges in the post or have guest commentators?
This is my first LP so that is all up in the air. I plan on experimenting with the game to see what works and is the most entertaining for everyone to watch. Constructive criticism with what I experiment with is appreciated.
Why do you say these videos are

?
This game takes every chance it can to show boobs. To keep the post looking clean you should expect EVERY video to either show boobs, excessive gore, or both.
So without further ado, here are the videos.
Aegean Sea
Episode 1-1
Dailymotion
Viddler
Blip
Episode 1-2
Dailymotion
Viddler
Blip
Gates of Athens
Episode 2-1
Dailymotion
Viddler
Blip
Episode 2-2
Dailymotion
Viddler
Blip
Episode 2-3
Dailymotion
Viddler
Blip
Athens
Episode 3-1
Dailymotion
Viddler
Blip
Episode 3-2
Dailymotion
Viddler
Blip
Episode 3-3
Dailymotion
Viddler
Blip
Episode 3-4
Dailymotion
Viddler
Blip
Episode 3-5
Dailymotion
Viddler
Blip
Finding the Entrance to the Temple
Episode 4-1
Dailymotion
Viddler
Blip
Episode 4-2
Dailymotion
Viddler
Blip
Challenge of Atlas
Episode 5-1
Dailymotion
Viddler
Blip
Episode 5-2
Dailymotion
Viddler
Blip
Challenge of Poseidon
Episode 6-1
Dailymotion
Viddler
Blip
Episode 6-2
Dailymotion
Viddler
Blip
Episode 6-3
Dailymotion
Viddler
Blip
Challenge of Hades
Episode 7-1
Viddler
Blip
Episode 7-2
Dailymotion
Viddler
Blip
Cliffs of Madness
Episode 8-1
Dailymotion
Viddler
Blip
Episode 8-2
Dailymotion
Viddler
Blip
Architect's Tomb
Episode 9-1
Dailymotion
Viddler
Blip
Episode 9-2
Dailymotion
Viddler
Blip
Hades
Episode 10-1
Dailymotion
Viddler
Blip
Episode 10-2
Dailymotion
Viddler
Blip
Ares Fight
Finale
Dailymotion
Viddler
Blip
Extra Stuff
Challenge of the Gods Challenge of the Gods
Dailymotion
Viddler
Blip
Extras
Extras
Dailymotion
Viddler
Blip
Death Count: 42

Challenge of the Gods Fail/Death Count: 29