Part 8: *Hyun-ae, day 2 - I hate the mornings after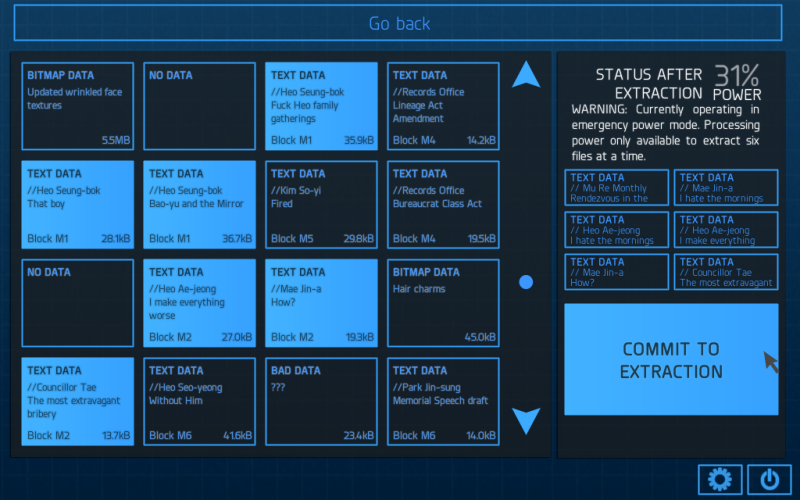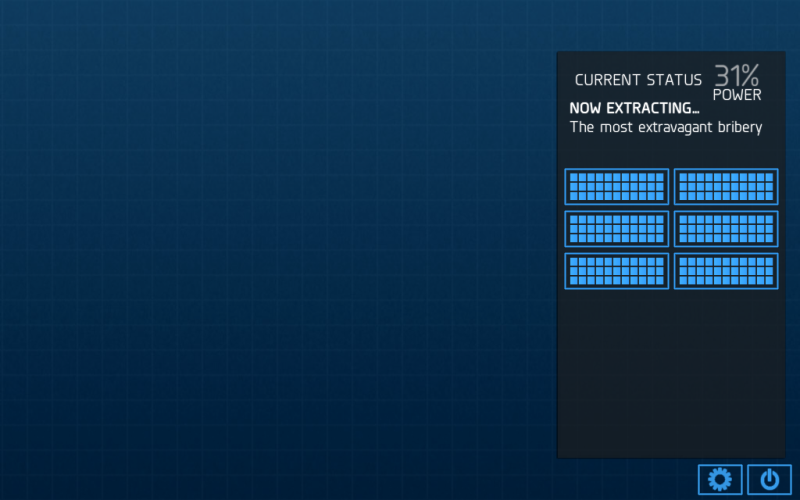 BGM: Dream
That's the rest of Block M2 extracted. Let's dig right back into our extensive collection of pre-fall gay romance stories. I mean, historical documents.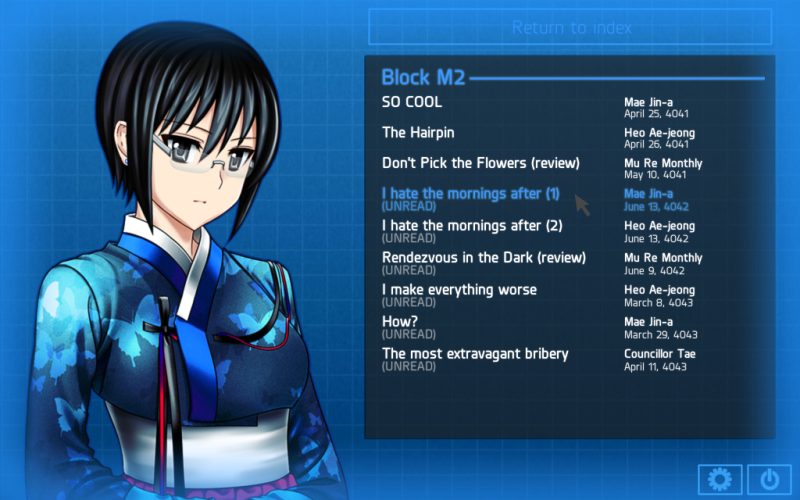 I hate the mornings after (1) - Mae Jin-a, Korean, June 13, 4042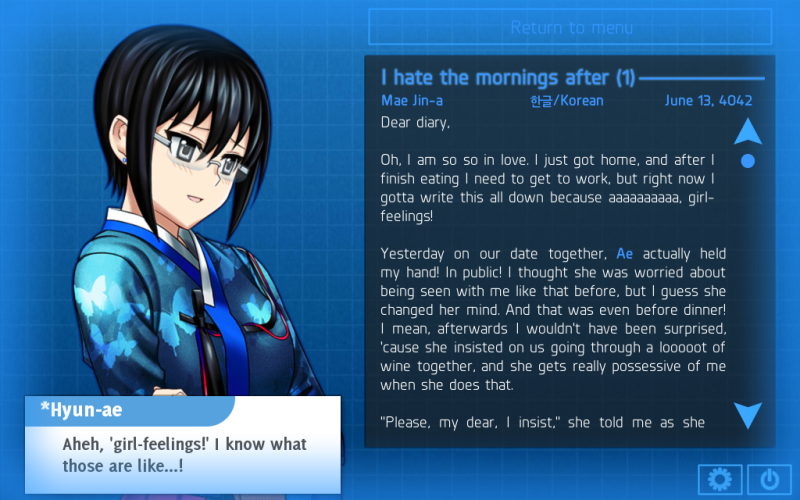 This file has some sexual content, which will be TIMG'd for your discretion.


Is that what wine makes you do...? I've never had any...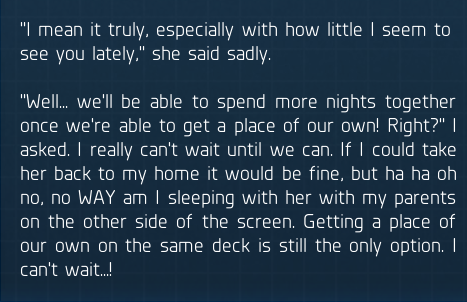 ...why wouldn't she...? Is Ae-jeong a noisy sleeper...?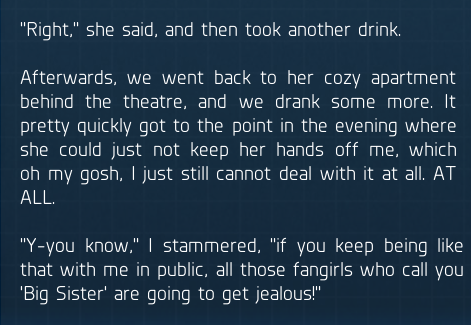 ...oh, my...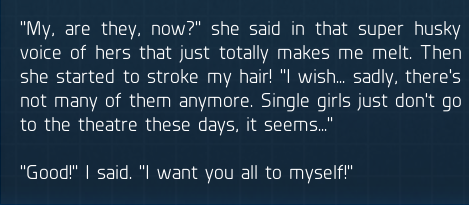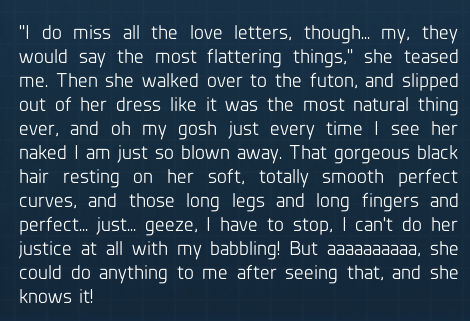 ...this is really... really... really...!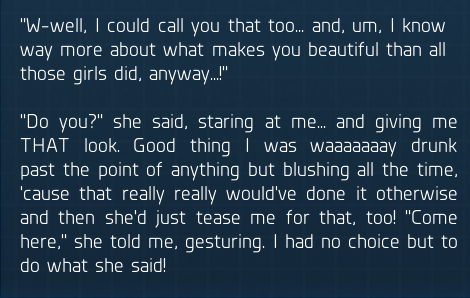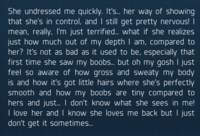 Is that normal for a girl's body...?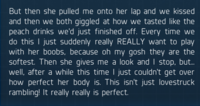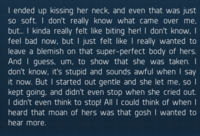 Aaaaaa! Oh geeze, oh geeze, oh geeze...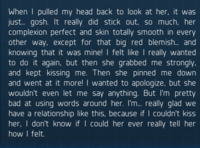 This is really...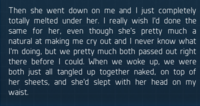 Aaaaaaaaaaaaa! This is... that sounds like... I'd... gosh...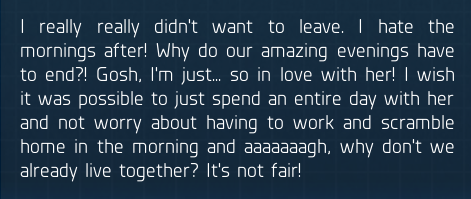 Updated bios:
Mae Jin-a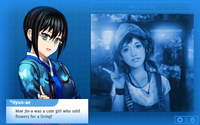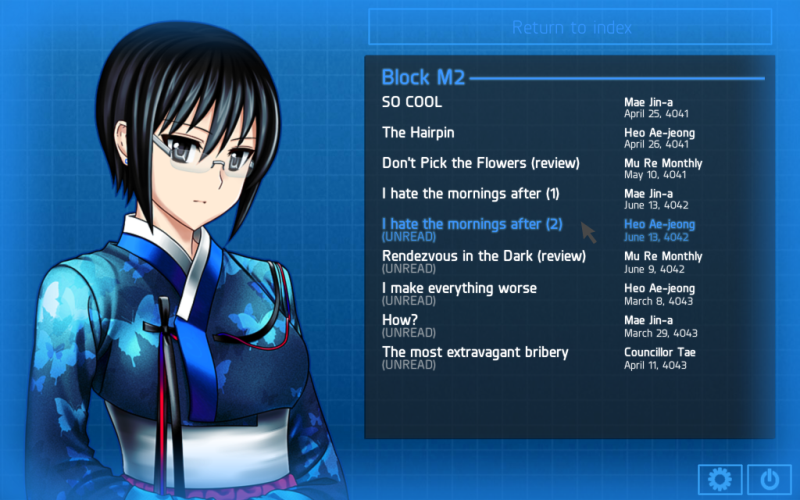 I hate the mornings after (2) - Heo Ae-jeong, Korean, June 13, 4042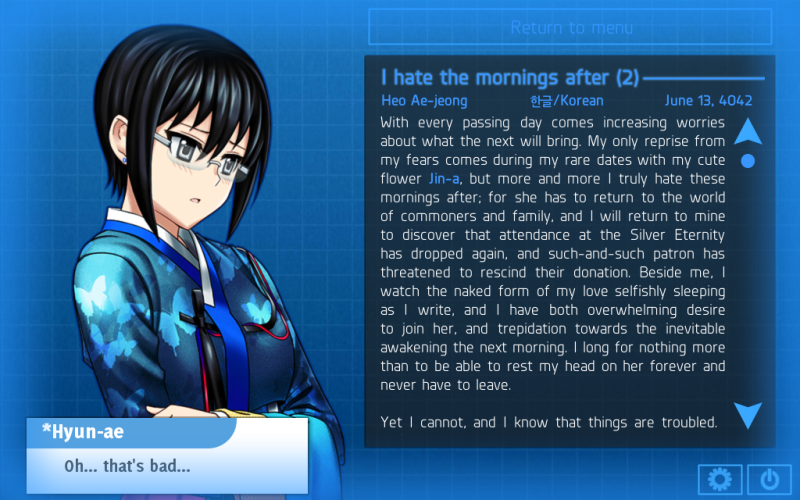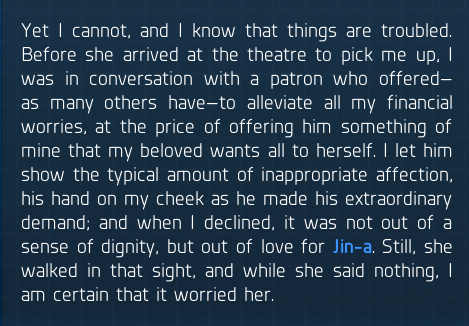 Oh...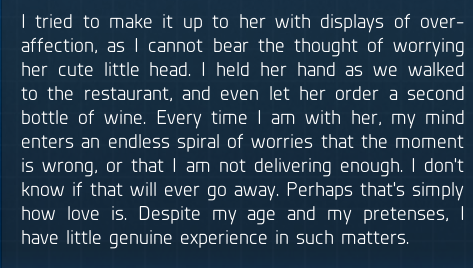 Awww, that's sweet, at least...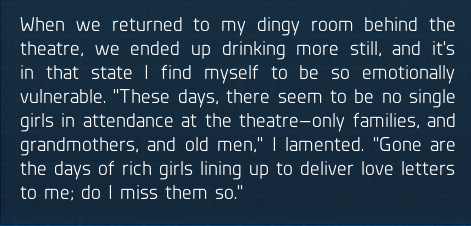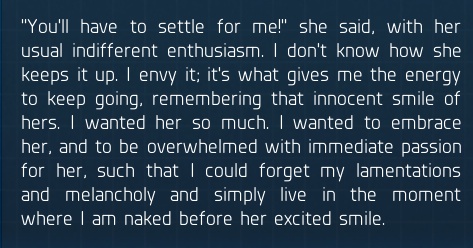 ...wow... saying these things... that sounds... that sounds...!


Oh geeze... I shouldn't be reading this...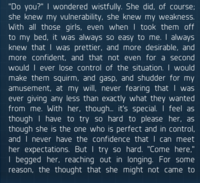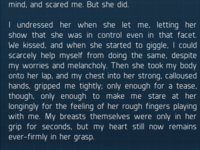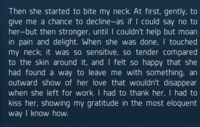 ...this is...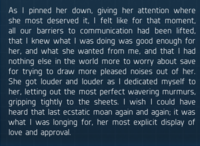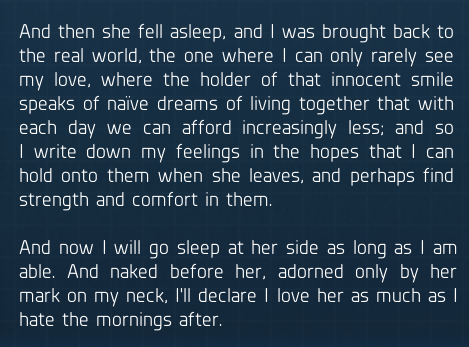 Well, that was a thing. No updated bios.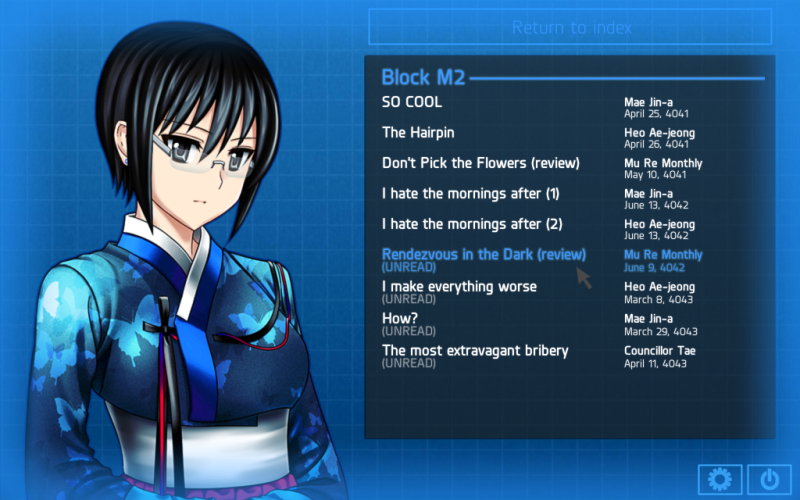 Rendezvous in the Dark (review) - Mu Re Monthly, Korean, June 9, 4042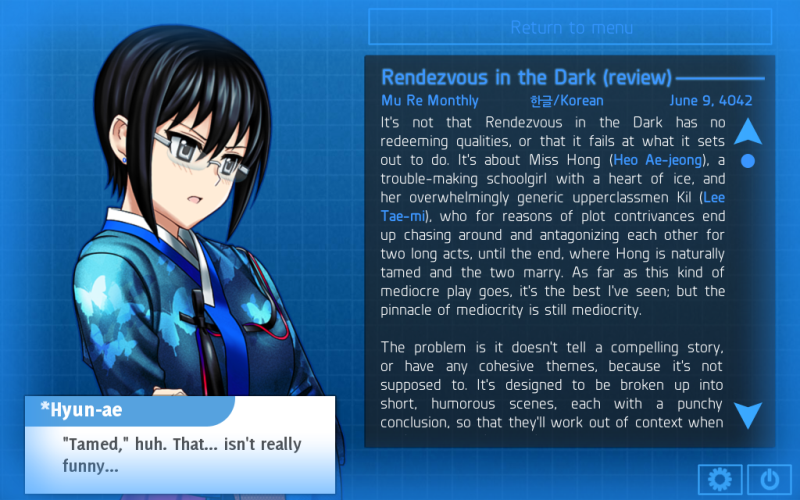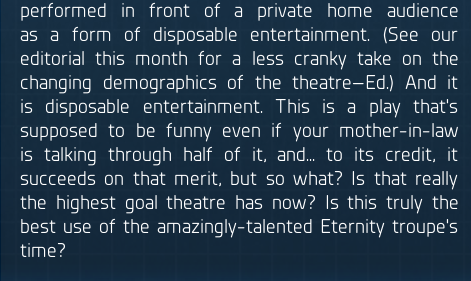 I don't really get it... but it does sound boring...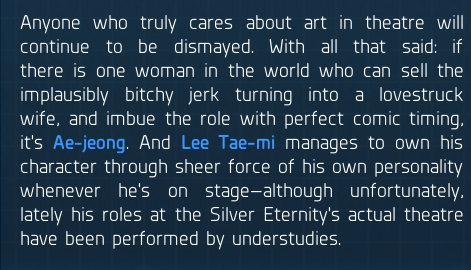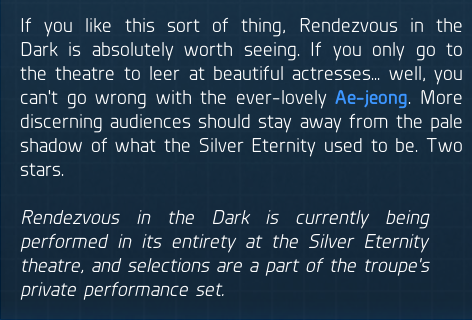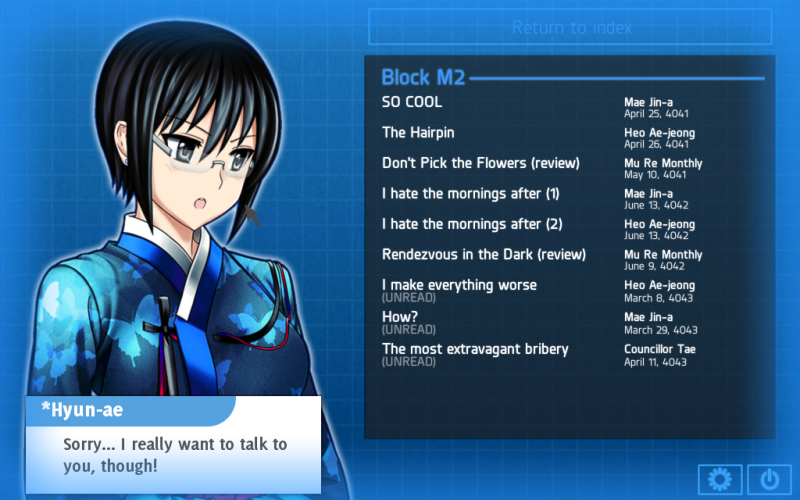 Well, might as well get all the awkward conversations out of the way early on.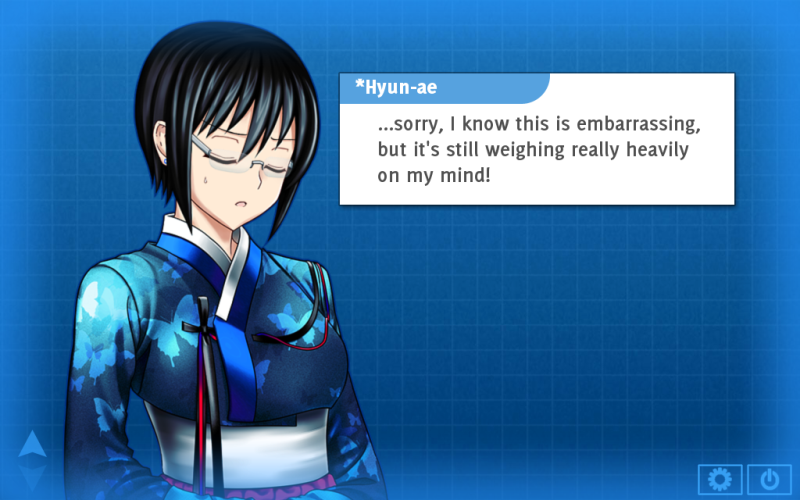 All these people, married or not, talking so much about expressing their love in so many different ways.

As for me, though... um, well, you already know, but I was only ever with my husband...

This is embarrassing to admit, but I remember I... um, actually really enjoyed that at the time!

But now, when I think about it...

...I can't really remember why.

Maybe it's something you need to have a body to understand... I just... don't remember what it feels like at all.

But... still!

Um, I hope this isn't sudden, but can I ask you something?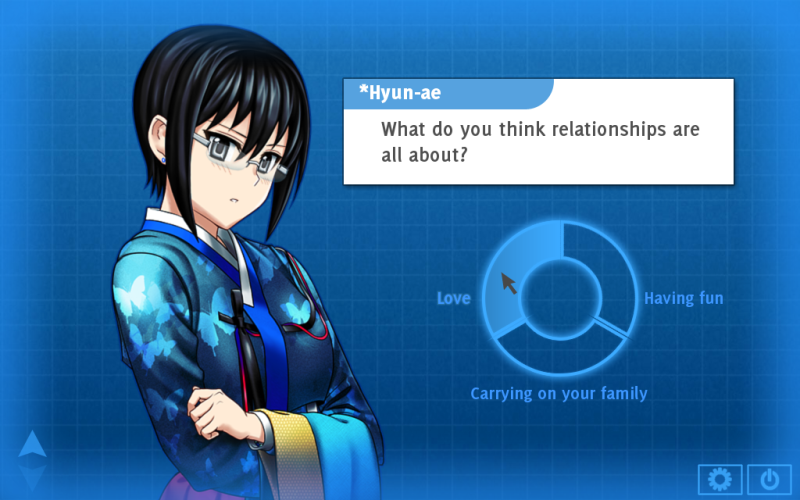 Ah! That's so romantic of you! I think love is really important, too!

Reading about all these relationships from the past... somehow, I get the feeling that they all believed in love.

Or maybe, at least, they were all about being there for each other.

...and I guess... um, being together, in
that
way was just a part of that?

If it was with someone I loved... I think I'd really like that even more...

The idea of being with a woman was never even presented as a possibility to me...

I wonder... what's that like...?

...well, the way Ae-jeong describes it sounds really nice...

Reading about all this might be a little embarrassing, and so foreign to me, but...

It makes me feel like I can believe in romance again! That it's not just some childish thing.

...and it makes me want to experience... well, you know... being together with a woman.

Um, anyway... I'm sorry, I'm babbling about such an embarrassing thing!

Let's get back to reading!

...um, not that I mean I just want to read things that are dirty... just... investigating! I want to get back to reading so we can continue investigating!

...aaaaaa, geeze, let's just get back to it!