Part 5
We bravely went ahead, announcing our ambitious land reform program, a more moderate proposal having been defeated by a slim margin.

"We have taken up our cross," Father Julio says with satisfaction. "Now let us carry it, and work to find some way to lighten the burden of those many crosses we have forced on others."
As we were getting used to, reactions from the press were mixed.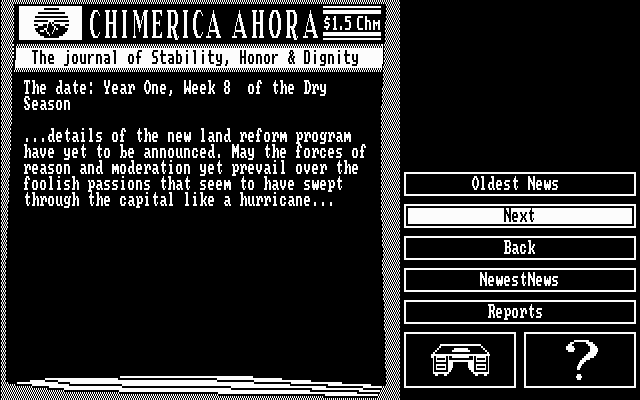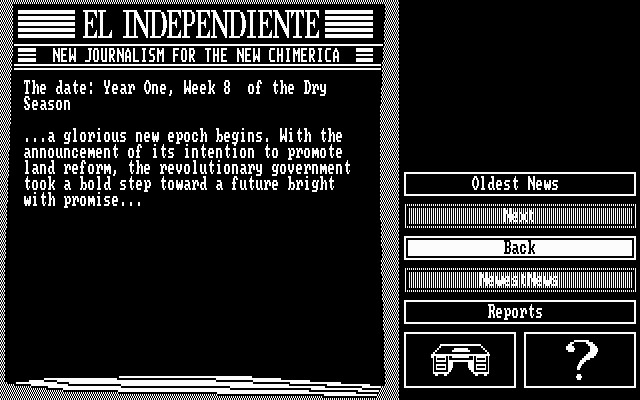 The voluntary National Marketing Board was established, and work began to implement the new tax code.

Alejos stands stiffly erect, forcing himself to speak. "As they say, when the captain is on board, the sailor gives no orders. You are the Commander in Chief, Excellency. We will do our duty."
Now that we had boldy announced our land reform, there was no reason to waste any time getting it underway. However, there still was some disagreement on exactly what it should entail.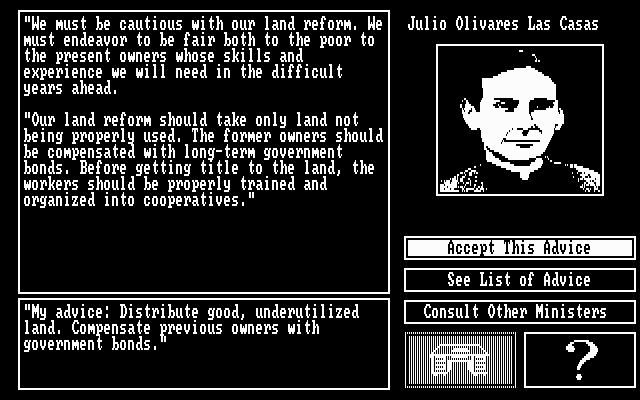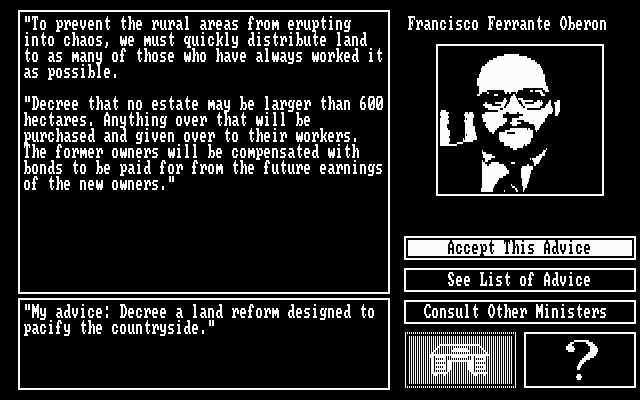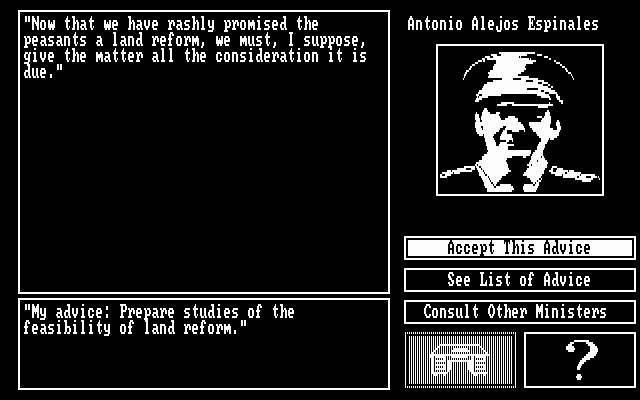 I can just imagine Alejos doing a great big

while saying this
At the same time, debates began on the planned project aiming to improve infrastructure.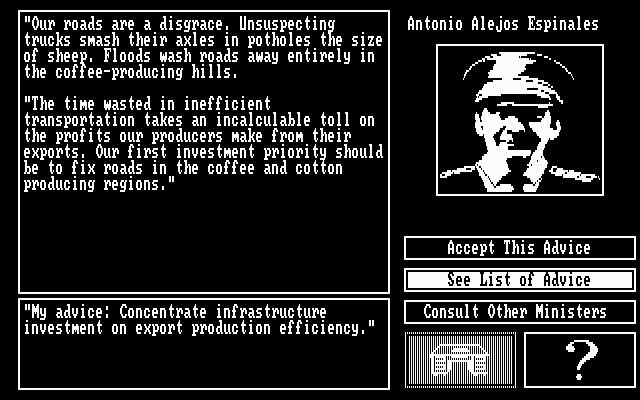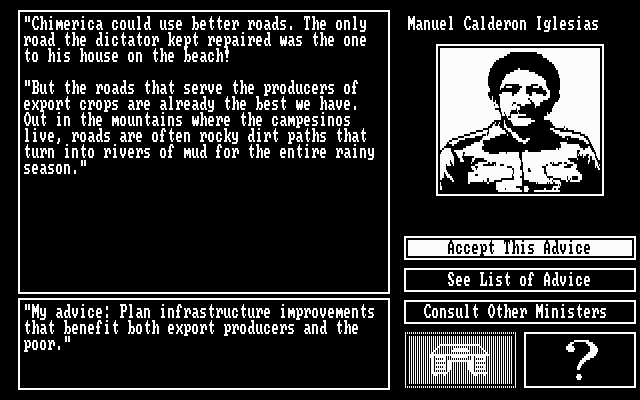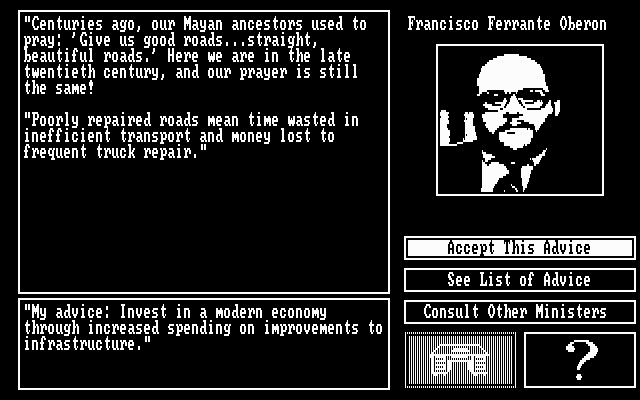 Our work continues. Here we have the chance on starting to fulfill some of our election promises!
Vote 1
, On the issue of
Land Reform


A:
Distribute good, underutilized land. Compensate previous owners with government bonds.

B:
Decree a land reform designed to pacify the countryside.

C:
Prepare studies of the feasibility of land reform

Vote 2
, On the issue of
Infrastructure


A:
Plan infrastructure improvements that benefit both export producers and the poor.

B:
Invest in a modern economy through increased spending on infrastructure.

C:
Concentrate infrastructure investment on export production efficiency.