Introduction
Video Games: The Saturday Morning Cartoon: The Video Game
Video- Neptunia Mk2 Opening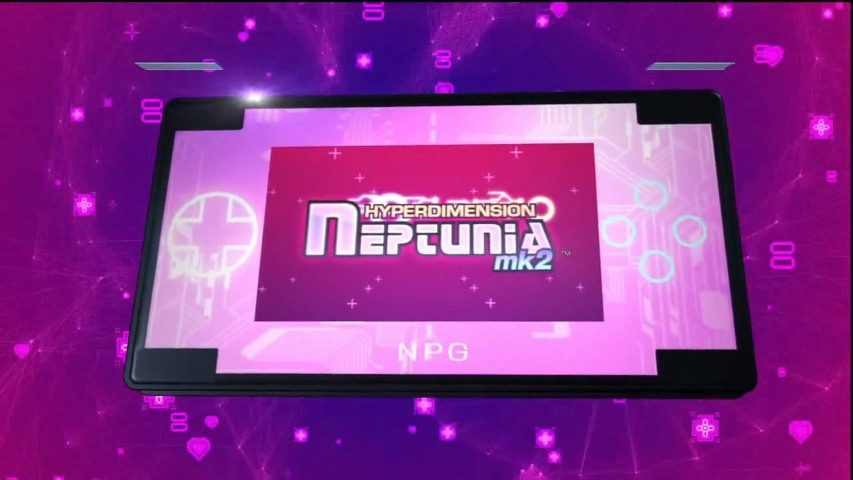 Watch
Thanks SIGSEGV: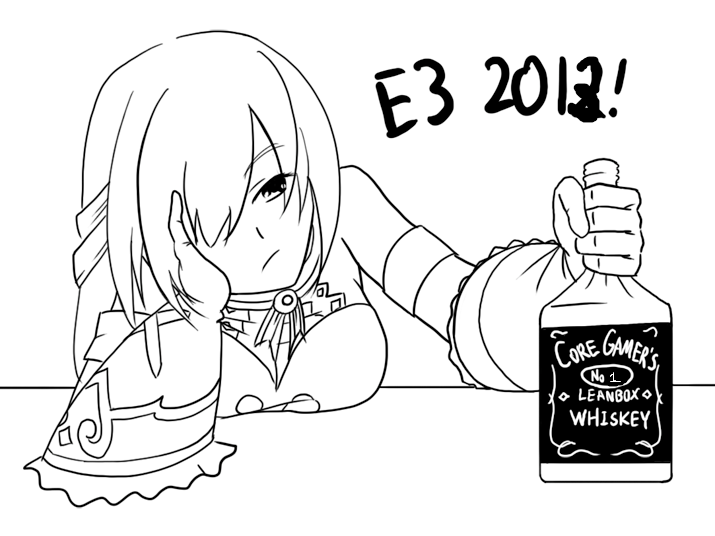 And here we are, at Neptunia mk2. This is sort of a sequel to Hyperdimension Neptunia, though the plots are actually mutually exclusive. It's a much better actual game, while also being way weirder and far more anime. The plot is structured like a Saturday morning cartoon series/anime series. It stars the sister of the main character of the original game, though we'll be seeing plenty of Neptune before the end. We've also got a few new game companies connected with it enough to get their names on things, as we'll see later on. I won't spoil the surprises.
You know it's best to just get on with this.
Table of Contents
Cast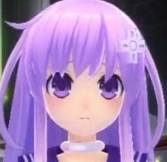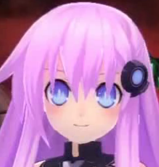 Nepgear:
The CPU Candidate of Planeptune. Neptune's younger sister, she is both taller and more mature than her sibling. Joined the CPUs on an ill-fated expedition to the Gamindustri Graveyard, from which only she has been rescued so far. Voiced by Chrisine Marie Cabanos.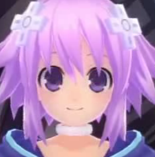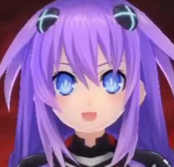 Neptune:
The CPU of Planeptune, and Nepgear's older sister. Is completely crazy.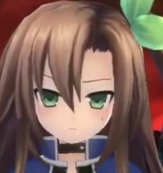 IF:
An operative in Planeptune's Guild and a friend of Neptune's. Has been working hard to try and compensate for the loss of both of Neptune and Nepgear. Voiced by Kate Higgins.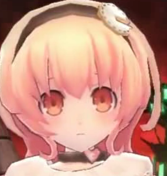 Compa:
A nurse who is friends with Neptune. Assists IF in her effort to rescue the CPUs. Voiced by Cristina Vee.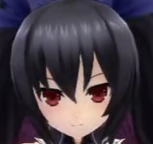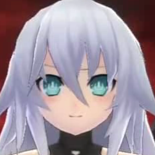 Noire:
The CPU of Lastation.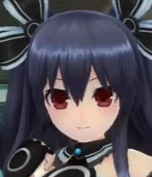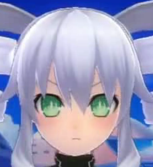 Uni:
A girl we met in Lastation. It turns out she is the CPU Candidate from Lastation, but she's kinda mad at us.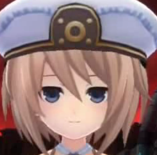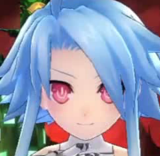 Blanc:
The CPU of Lowee.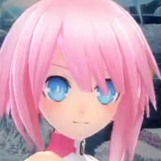 Ram:
One of Lowee's CPU Candidates. She seems convinced that Nepgear is her evil nemesis for vague reasons.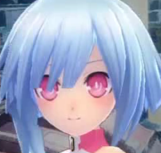 Rom:
One of Lowee's CPU Candidates. Seems to follow Ram's lead most of the time.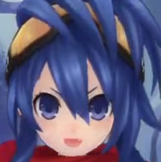 Nisa:
A weirdo we met in Planeptune. Has been fighting evil in the name of the CPUs since their disappearance.

Gust:
An alchemist we met in Lowee.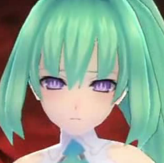 Vert:
The CPU of Leanbox.
5pb.:
An idol from Leanbox.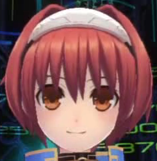 Falcom:
A stock adventuress we met in Lastation. Helped us out of a jam.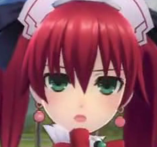 Cave:
Helped us out in Leanbox, and is pretty cool.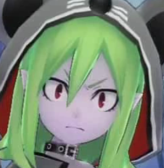 Underling:
A flunky working for ASIC. Her actual name is Linda, but she was branded an Underling by the cast.

Pirachu:
A talking rat. Compa helped him while he was injured. This may or may not have been a good idea. Turned out to be part of ASIC.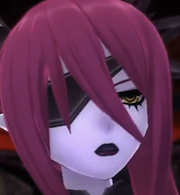 CFW Magic:
One of the four Criminals of the Free World who leads the Arfoire Syndicate of International Crime. Defeated the CPUs with ease.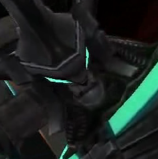 CFW Judge:
One of the four Criminals of the Free World. Guards the captive CPUs in the Gamindustri Graveyard.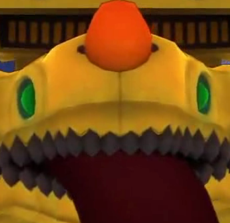 CFW Trick:
One of the four Criminals of the Free World. Is a massive creeper.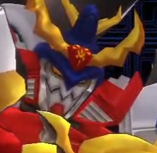 CFW Brave:
One of the four Criminals of the Free World. Is kind of a cool guy actually, for a villain.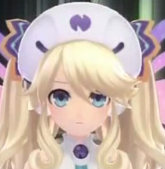 Histoire:
The Oracle of Planeptune. Assists the CPUs of Planeptune in their duties. Voiced by Stephanie Sheh.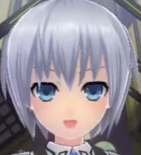 Jinguji Kei:
The Oracle of Lastation. Is too libertarian to give us the information we need to save her own goddess for free.

Mina Nishizawa:
The Oracle of Lowee. Takes care of Ram and Rom.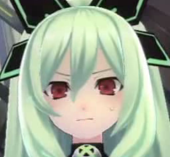 Chika Hakozaki:
The Oracle of Leanbox. Pretends to be Vert's sister.