Introduction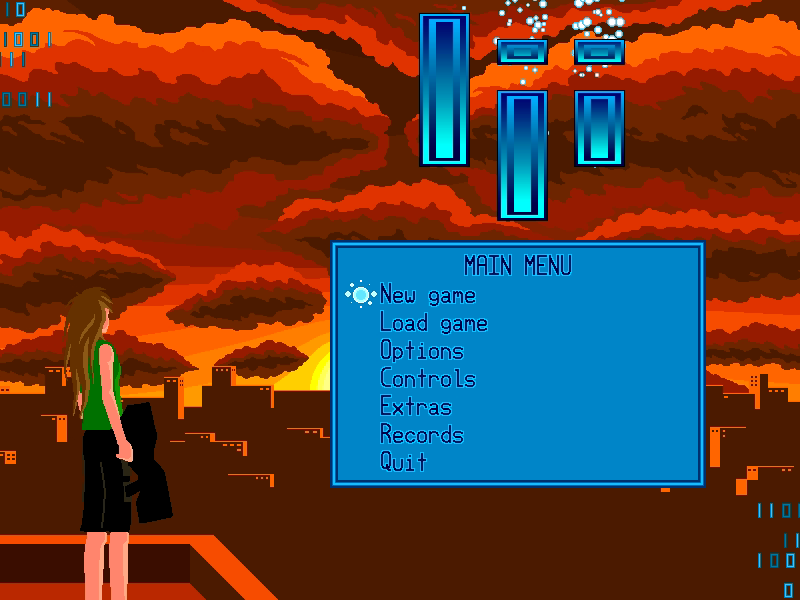 Iji was an indie game released in 2008 created by Daniel Remar. It was developed in Game Maker over course of 4 years and since its release has received five updates. The game is a sort of run and gun combined with RPG. The game contains within it a complex story, tons of optional collectibles and weapons, and even some goofiness. It has a very unique art style that can best be described as, high-tech blocky sprites; you'll see what I mean. But maybe one of the game's best features is its re-playability.
Go here if you wanna download the game, but be wary there are spoilers on the site
You play as Iji Kataiser, a young girl who was just visiting her father at a military complex one day, then aliens known as the Tasen attack. Iji is modified by a group of Scientists into a Nanotech Cyborg. She is tasked with trying to stop the alien invasion by talking to the Tasen leader, she is less than thrilled about this. The story of Iji actually has many different twists and turns depending on actions you take. Iji will encounter many different… beings over the course of her journey through the D. C. M. F. P. R. Research facility, all of which have different opinions of what is being done to the humans.

SPOILER FREE ZONE!

Iji actually has quite a few plot twists and cool things hidden in it. So please, refrain from talking about anything we haven't seen yet.
The format for this LP will, like all my LPs, be one of information. I'm not funny and I know this. I will be doing two play-throughs due to a fun mechanic in Iji. If you are a pacifist then the story changes dramatically and whole parts of levels can change. So this will be two concurrent runs. Mind you the pacifist run will probably be edited more because who wants to watch me run around and kill nothing.
The posting format will be the violent run video on Saturday or Sunday and the pacifist run video on Tuesday, Wednesday or Thursday. I will be showing cut scenes, excluding the opening, in the videos so you can get the whole story. I will also show very relevant or short log books in the videos, longer log books will be transcribed in the video posts. Without further stalling the videos:

ARCHIVE NOTE

Stating this one last time, even though these updates show this way the way they were posted were Violent1 -> Pacifist1 -> Violent2 and so on. You can watch the Violent all at once and then the Pacifist all at once but I may talk about things that you have not seen, due to the nature of how I did the LP. Also, of course, the Secrets video contains many spoilers because I jump all over the game.
Violent Run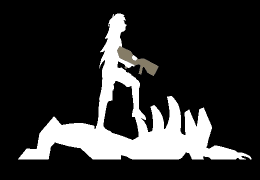 Intro and Sector 1
Sector 2
Sector 3
Sector 4
Sector 5
Sector 6
Sector 7
Sector 8
Sector 9
Sector X, General Tor, the Violent Ending, and the Voices of Iji
Pacifist Run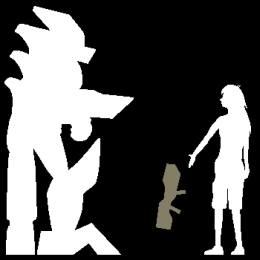 Sector 1
Sector 2
Sector 3
Sector 4
Sector 5
Sector 6
Sector 7
Sector 8
Sector 9
Sector X, General Tor, and the Pacifist Ending
Extras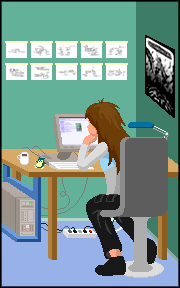 Secrets
Past LPs
Mike Tyson's Punch-Out‼
Super Punch-Out‼
Punch-Out‼ Wii
Songs of Iji
In no particular order
Format:
Song title - Where it's used
Also note, all this music comes with the game in the 'Music' folder of the game, so go listen to it, add it to your Ipod, and enjoy.
Men And You - Title Screen
Make Your Mind Up - Intro Area
Kinda Green - Sectors 1 and 6
3 Cans Later - Sectors 2 and 7
Welcome to the Party, Pal - Sectors 3 and 8
For Stronger Bones - Sectors 4 and 9
Seven Four - Sectors 5 and 10
Face to Face - Boss Music
Tor - Final Boss Music
Level Clear - Completion Screen
Glass Solider - Completion Screen Sad Version and Some Cutscenes
All That Can Wait - Some Cutscenes
Hade Shade - Some Cutscenes
Asha - Cutscenes with Asha
Game Over - ...It's when you die
Further - Ending and Credits
Hero 3D - When Playing Hero 3D
-
Also the song this was based on
Darkstroke, Lightstroke and Doom - The weird sound things during cutscenes
Pacifist Update Art: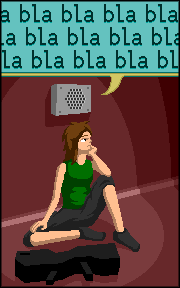 Sector 1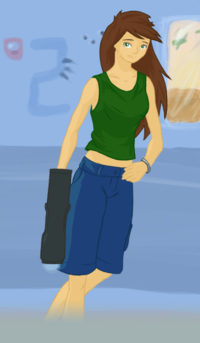 Sector 2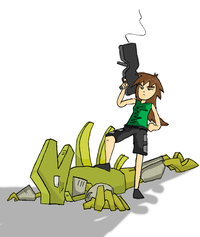 Sector 3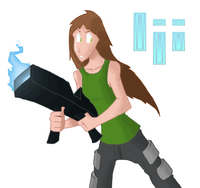 Sector 4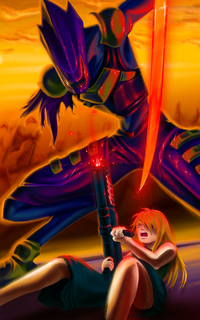 Sector 5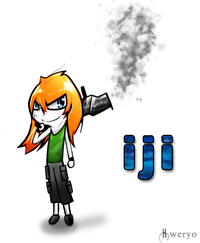 Sector 6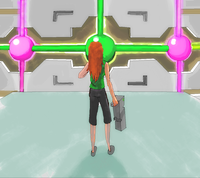 Sector 7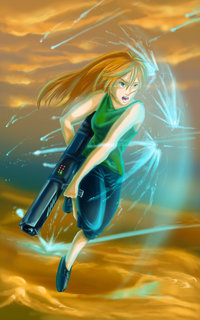 Sector 8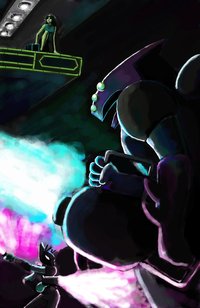 Sector 9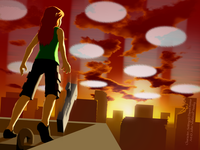 Sector X and Tor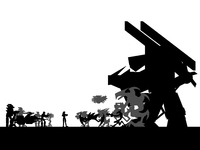 Secrets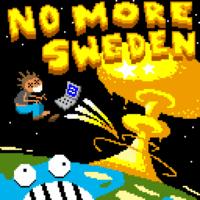 Funny thing I couldn't find a use for

Courtesy of a boxing teahorse