Introduction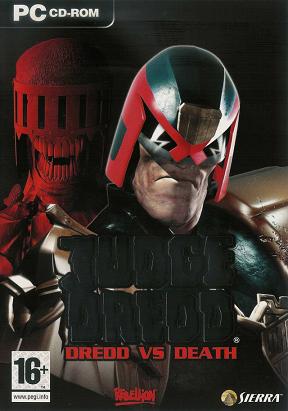 Judge Dredd: Dredd vs. Death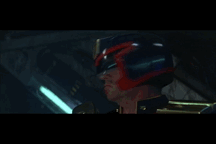 The man himself
Judge Joseph Dredd, created in 1977 for the British sci-fi comic 2000 AD. Judge Dredd is a fucking badass. He is like The Punisher but legally sanctioned! He is judge, jury, and executioner all in one, as are all the Judges in Mega-City One.
Judge Dredd and his brother Rico were clones, created from the DNA of Chief Judge Fargo, the first chief judge. They were named Dredd
specifically
to instill fear in the population. He has declined the opportunity to become chief judge at one point, preferring to serve on the streets as a beat cop, and he even had to arrest his brother Rico for corruption and murder shortly after they both became judges.
He serves in Mega-City One, which in this game is home to about 400 million people. The population has differed quite a bit I believe. In the comics it originally had 800 million, then a war dropped it down to 400, then another catastrophe dropped it down to 50 million. In the first movie (1995) it's said to have 65 million people living in a space big enough for 20 million, and the second movie (Dredd, 2012) I believe it states there's 800 million. So, it varies a lot, but the bottom line is
massive overcrowding and crime
. The entire city is essentially a slum, where giant apartment blocks, called City Blocks, house upwards of 50,000 people at a time.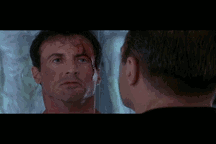 The game
From the wiki: Developed by Rebellion Developments. It was released on October 17, 2003 in Europe and February 8, 2005 in the United States. It was released at a budget price and received mixed reviews from critics.
I have no idea why it was delayed for 2 years to be released to western audiences, which in my eyes is kind of a shame. I'd never heard of this game before I found it on a steam sale about a year ago for insanely cheap. It was released on quite a few platforms too (Gamecube, Xbox, Playstation 2, and PC) so I could've played it on my ps2 if I even knew it existed back then.
This game is a first person shooter, and it's pretty weird but with a lot of charm. To me, it seems obvious that the developers were trying their hardest to make this game great, and put a lot of effort into the majority of it. It's just too bad it got panned, and that it came out when it did, especially considering it was released in the west just 4 months after Half-Life 2 came out. The graphics are very dated which is kind of too bad, but it's a lot of fun to play and has some really fun gimmicks.
I haven't played through the entire game as of this post, so it's a semi-blind run. I don't think that will hinder anything as this game isn't exactly an intricate thief-style game where I need to show off a thousand secrets or alternate routes.
That being said, please
don't spoil shit from the game
. However, feel free to talk everything else Dredd; movies (1995, or 2012), the comics, or anything, as I know next to nothing of the lore behind Dredd apart from having watched both the movies and the little bit of wiki browsing I did in preparation for this OP. It seems like a really interesting universe though, and it's kind of a shame and very surprising that there aren't more games devoted to Dredd.
Multiplayer/Co-Op!
This game has a bunch of multiplayer modes on top of a co-op mode for the single player campaign. From what I can tell, it might be impossible to actually play it co-op, even with Hamachi or similar programs. But if anyone has this game and wants to try to get it working, or try to do some of the other multiplayer modes, I would love to make some bonus videos of that. I would absolutely love it if I could get co-op working and record some videos of that, but I don't know anyone else with this game to try and fiddle with it. So if you're interested in this and you happen to have this game, message me on Steam as Hampooj, or Hampooj at gmail or just post in the thread since I don't have PM's.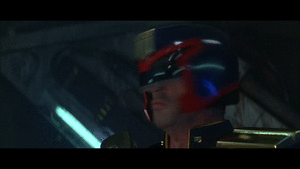 Characters
Judge Joseph Dredd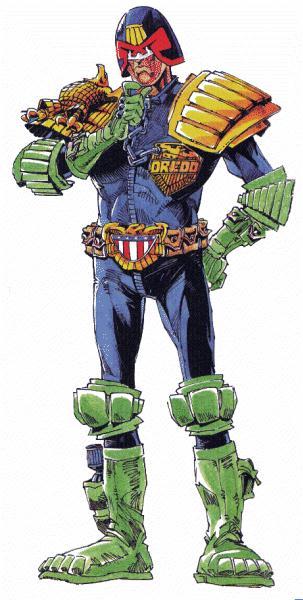 A crime-hardened veteran of the force, Judge Dredd has been serving Mega-City One for over 20 years. He's our cynical protagonist.
Chief Judge Barbara Hershey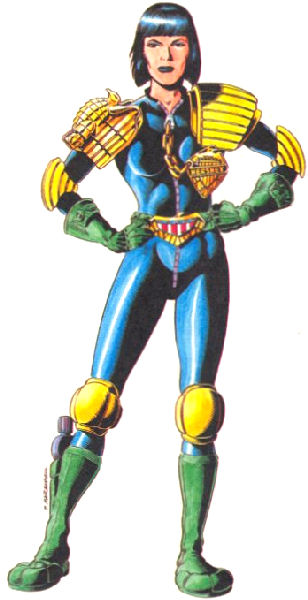 Chief Judge - Essentially the most powerful position in Mega-City One. She is the head of the Justice Department, and alongside with Judge Anderson, is as close to a friend of Judge Dredd as anyone can be.
Psi-Judge Cassandra Anderson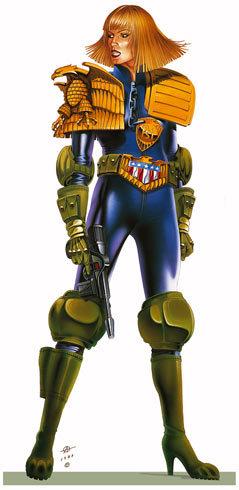 She is a member of the Psi Division of Judges, and a powerful telepath and clairvoyant. She has worked alongside Dredd many times and she is also considered a veteran Judge.

Dark Judges

Dark Judge Mortis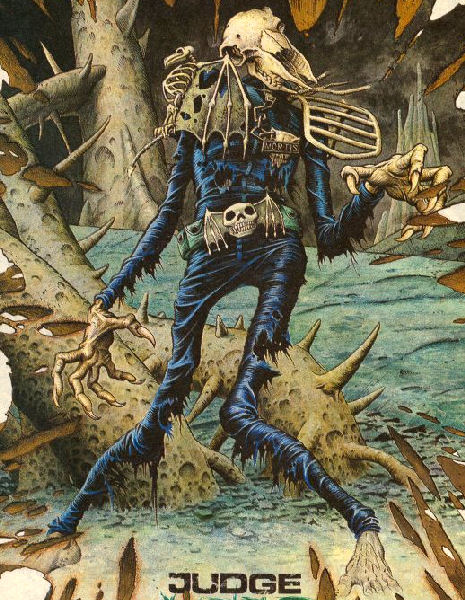 Judge Mortis has control over rot, decay, disease and pestilence, or something. Apparently his weakness is sterile environments and cleaning products. Throw some rubbing alcohol on him and pray he doesn't touch you because your body would rot away if he did. In this game he also gets a projectile rot attack that skeletonizes anyone it touches

Dark Judge Fire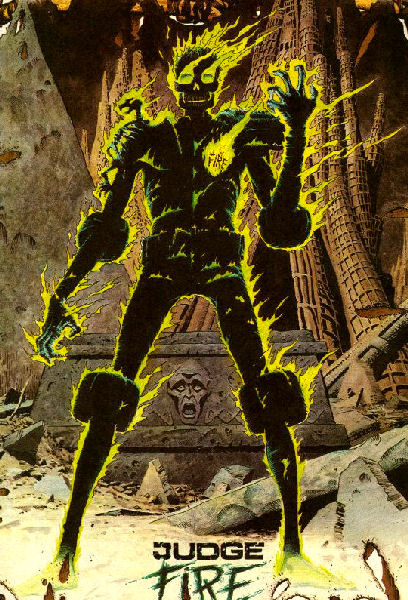 Judge Fire, previously named Fuego (spanish word for "fire") when he was still alive. Was an undercover Judge in his world, decided to burn down a school because the kids broke some noise pollution laws, so he had himself a barbeque while the kids were all asleep.

Dark Judge Death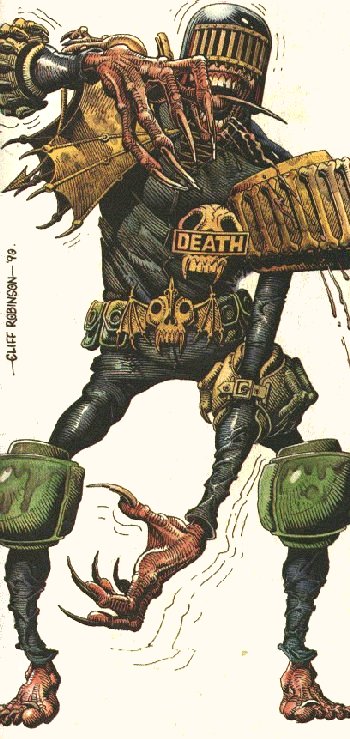 Judge Death is the leader of the four Dark Judges and was the original on his own planet. He has the power
to kill just by touching someone
OF RAZORCLAWS! Apparently his hands are just sharp and stabby. He decided life itself is a crime because crime is only committed by the living, now he's here on our world trying to kill everyone and everything.

Dark Judge Fear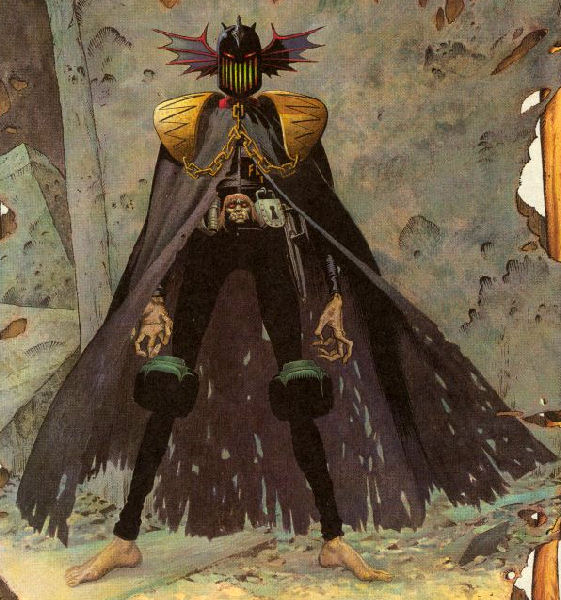 Judge Fear literally scares people to death by showing them his face. I believe his face has only been seen once and it was just a mass of eyeballs, but it's unsure if that's really his face or just what the person viewing it would have seen. Regardless, he scares people to death and throws around a mantrap to stop people from running away. Also he has a shrunken head as a belt buckle

He's my personal favorite.
Videos
Tutorial
:
Youtube
Chapter 1: Halls of Justice
:


Youtube


(tagged for topless tits at 13:00 mark for a few seconds. Will try to avoid closeups in future updates so to keep things sfw but I've decided not to edit anything out if it does come up again)
Chapter 2: Nixon Penitentiary
:
Youtube
Chapter 3:Red Bull The Docks
:
Youtube
Chapter 4: Ryder Mega-Mall
:
Youtube
Chapter 5: Icarus Labs
:
Youtube
Chapter 6: Mean Streets
:
Youtube
Chapter 7: Clooney Hospital
:
Youtube
Chapter 8: Smokatorium
:
Youtube
Chapter 9: Resyk
:
Youtube
Chapter 10: Undercity
:
Youtube
Chapter 11: Deadworld
Youtube
Arcade Mode
Arcade Mode 1-3: Walter's Wobot Wampage, Block War, DeMarco PI
:
Youtube
Trainwreck Arcade Mode 4-6: Fugitive, Night Shift, Public Relations
:
Youtube
Arcade Mode: Levels 7-10: Riot, Zombie Apocalypse, Breakout, Visiting hours:
Youtube
Arcade Mode: Levels 11-12: Escort Duty, Training Day:
Youtube
Tutorial
:
Youtube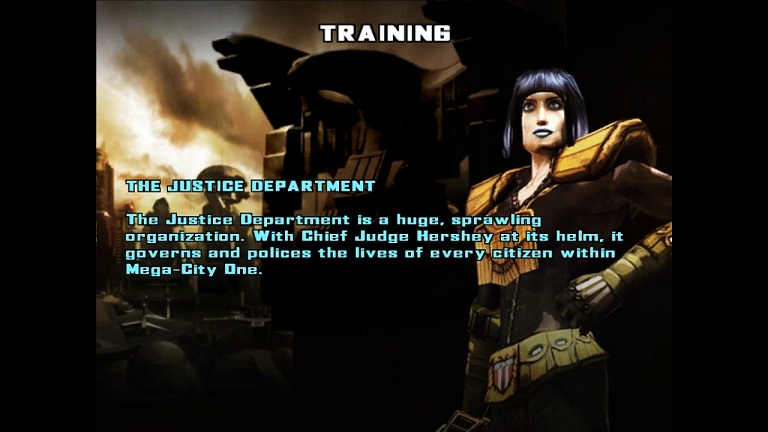 Chapter 1: Halls of Justice
:


Youtube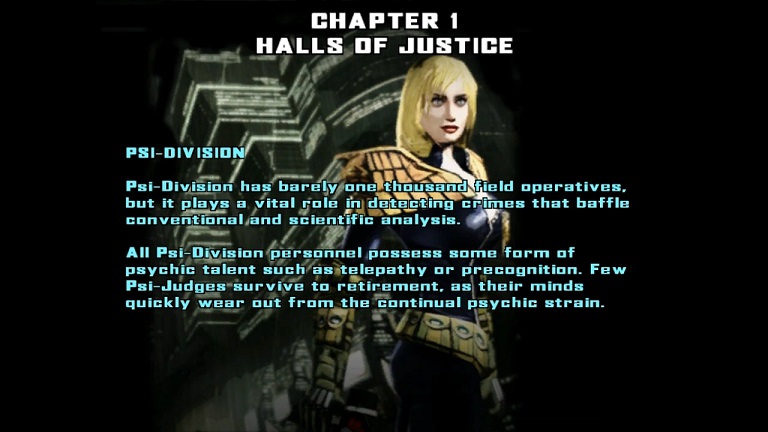 Chapter 2: Nixon Penitentiary
:
Youtube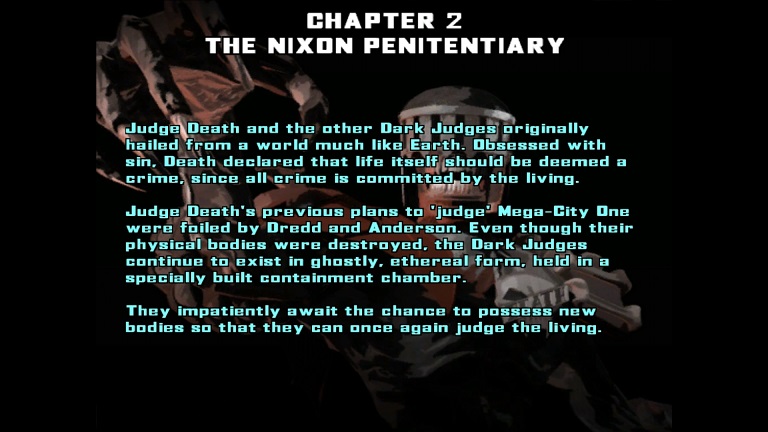 Chapter 3:Red Bull The Docks
:
Youtube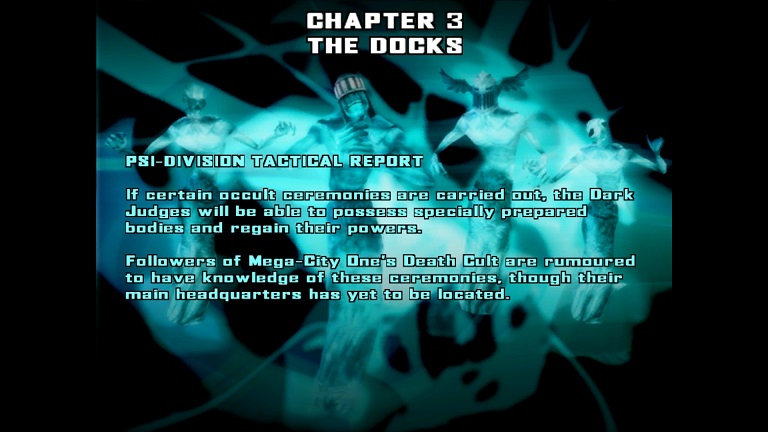 Chapter 4: Ryder Mega-Mall
:
Youtube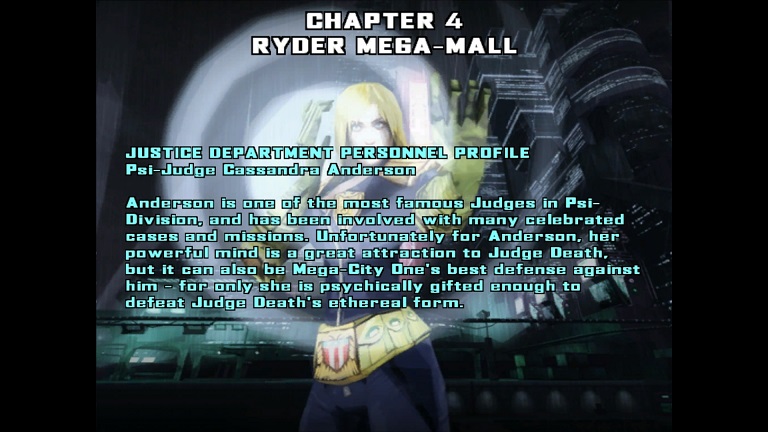 Chapter 5: Icarus Labs
:
Youtube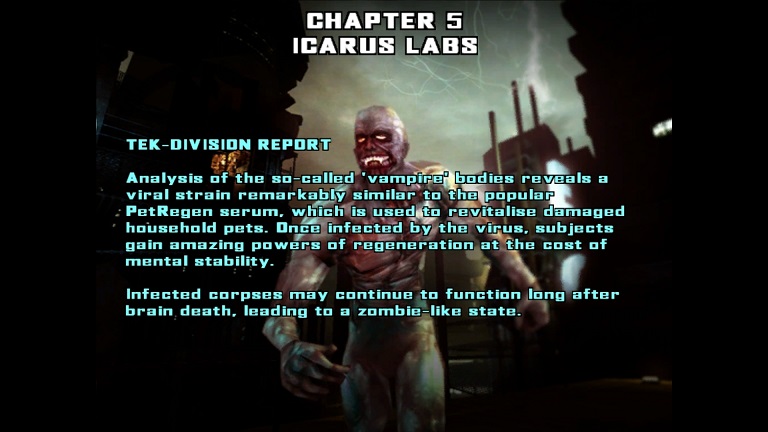 Chapter 6: Mean Streets
:
Youtube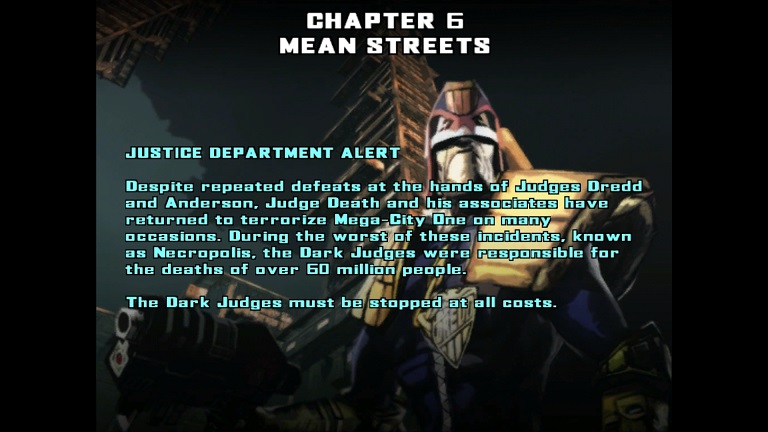 Chapter 7: Clooney Hospital
:
Youtube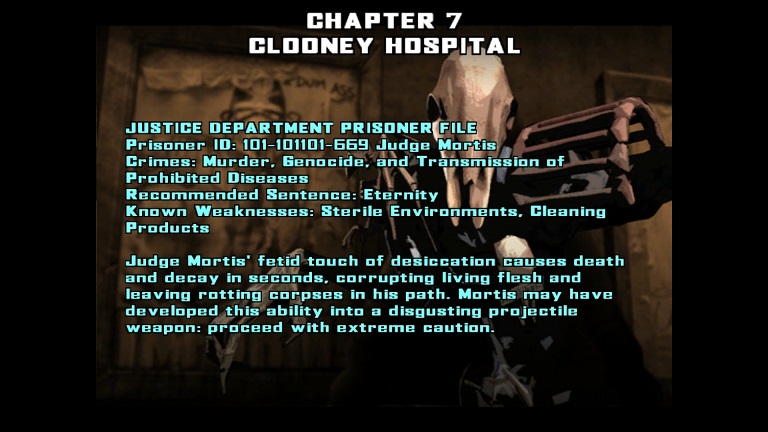 Chapter 8: Smokatorium
:
Youtube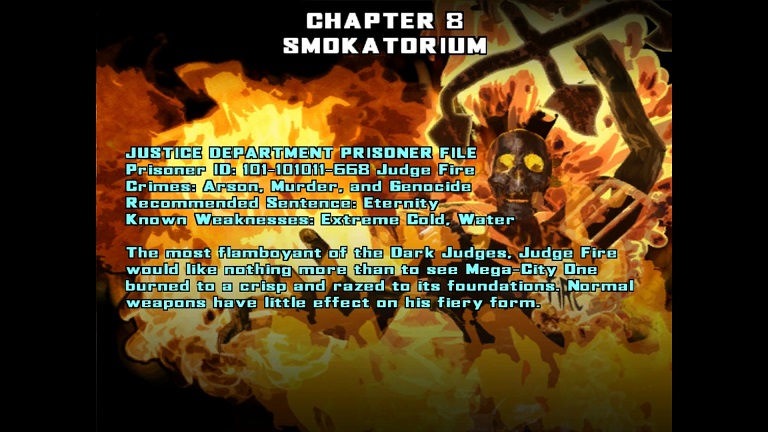 Chapter 9: Resyk
:
Youtube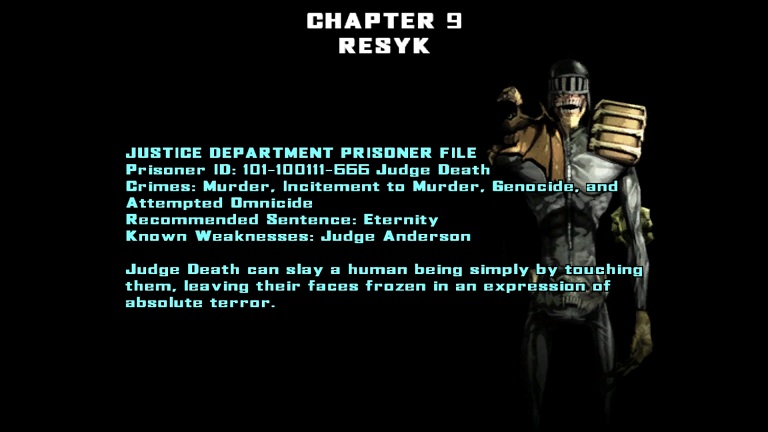 Chapter 10: Undercity
:
Youtube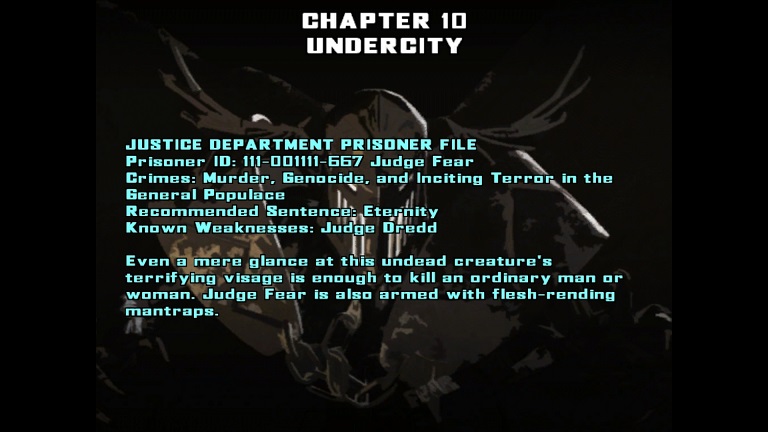 Chapter 11: Deadworld
Youtube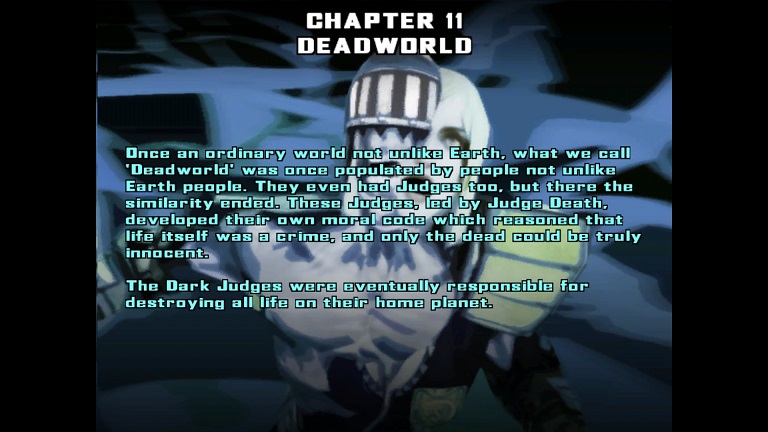 -----
Arcade Mode
Arcade Mode 1-3: Walter's Wobot Wampage, Block War, DeMarco PI
:
Youtube
Trainwreck Arcade Mode 4-6: Fugitive, Night Shift, Public Relations
:
Youtube
Arcade Mode: Levels 7-10: Riot, Zombie Apocalypse, Breakout, Visiting hours:
Youtube
Arcade Mode: Levels 11-12: Escort Duty, Training Day:
Youtube