Part 32: Code Cracker
Update 14 – Code Cracker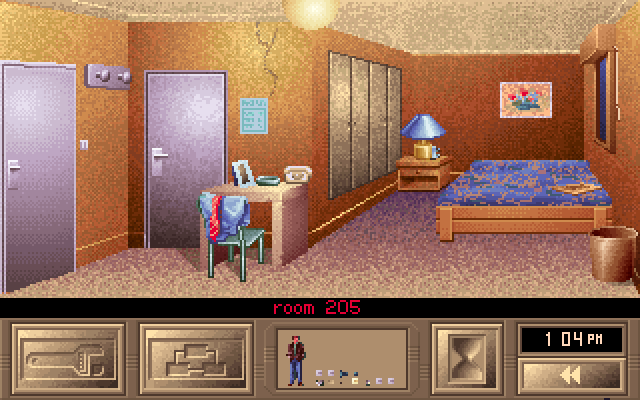 Seems to me like the message was intended for someone named Boris, not for me. I'll call the number they gave and see what's up.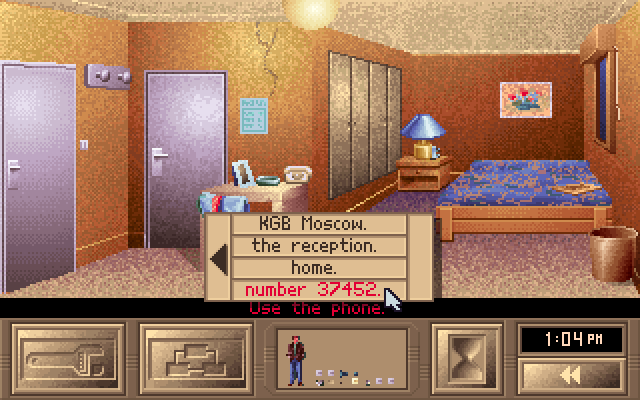 We call number 37452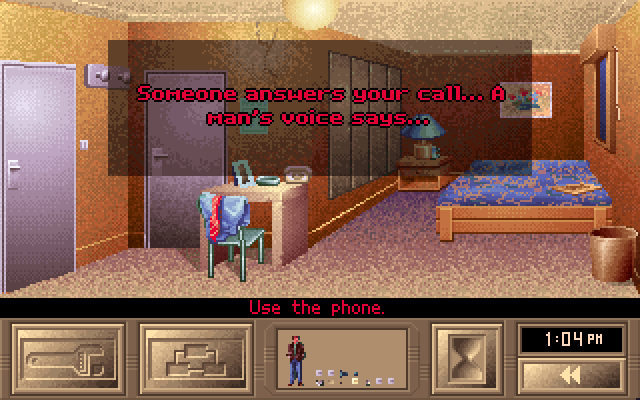 You didn't read the message, Rukov. Try again.
He rings off.

So it was intended for me. But why did he mention Boris at first? I'll call command. It could be someone from Department P who left it.
We phone KGB Moscow.
After several minutes...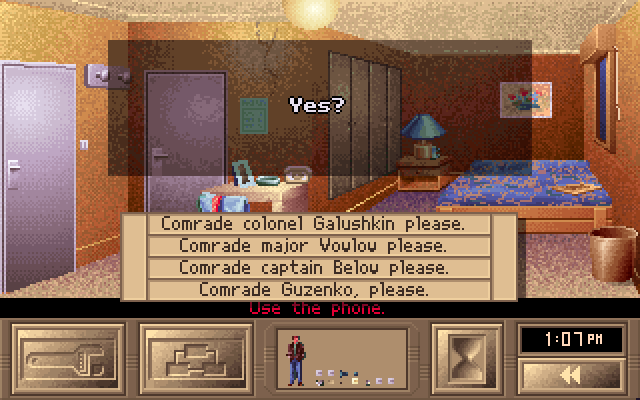 Comrade colonel Galushkin, please.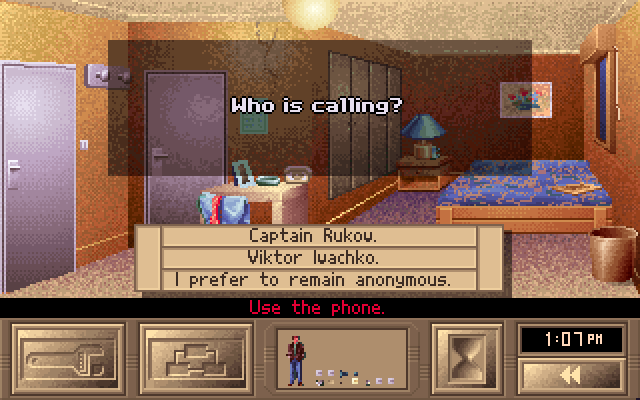 Captain Rukov.

Hold the line, comrade...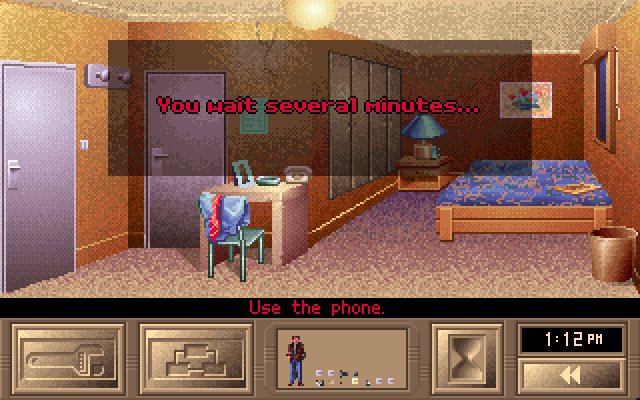 Comrade? Your call cannot be put through at this time.
The KGB operator phones off.

Well, that was a colossal waste of time. I'm not going to bother trying Vovlov or, god forbid, Belov. If I remember, Guzenko told me he was willing to offer advice on anything, and that he used to work for the Coding and Ciphers Department. Maybe he can help me.
We start to pick up the phone.

Wait. My father could have cracked that code without blinking. If I want to be half as great as he was, I'm going to have to do this myself. I'll take one more look...
S3I4S4R7B5S3R7S5I4S4I3R5B3S3R7B2S4S2R5S3O3R4B2I4S3R7S5O4B3I7I3I4S3R7S5I4S4I7I5 I5S3R3R3B2I5I4I7I5S3R4I7S5S3S3R5R7S5B7B7S4I3I4B3I4S4S5R7O7I7O4R4S4S4R5R5B2S4S2 R7R3S5I7R2I5S3O2I7O4S4S5S5I4B3R2B2S4S2B7I7

I can't think on an empty stomach.
We call room service.

Yes, comrade?

Room service, please.

One moment... I'm sorry, comrade; that service is currently undergoing technical overhauling, in line with our progressive modernization plan.

Son of a bitch. Damn that Gorbachev!
We take a closer look at the code.

Hmm...
The code uses Roman numerals and a Latin alphabet. Fortunately, Rukov is fluent in several western languages. Maybe whoever wrote this code knew that. There are 99 letters and 99 numbers in the code. The pattern is a letter, followed by a number.
If we put a space between each number, that gives a set of two characters: a letter and a number. There are 99 of these sets.
The code now reads like this:
S3 I4 S4 R7 B5 S3 R7 S5 I4 S4 I3 R5 B3 S3 R7 B2 S4 S2 R5 S3 O3 R4 B2 I4 S3 R7 S5 O4 B3 I7 I3 I4 S3 R7 S5 I4 S4 I7 I5 I5 S3 R3 R3 B2 I5 I4 I7 I5 S3 R4 I7 S5 S3 S3 R5 R7 S5 B7 B7 S4 I3 I4 B3 I4 S4 S5 R7 O7 I7 O4 R4 S4 S4 R5 R5 B2 S4 S2 R7 R3 S5 I7 R2 I5 S3 O2 I7 O4 S4 S5 S5 I4 B3 R2 B2 S4 S2 B7 I7
Much easier to digest.

After studying it some more, I've noticed some interesting things: There are only five letters and five numbers in the code. The letters are S, I, R, B, and O. The numbers are 3, 4, 7, 5, and 2.
If you join all those numbers together, you get 34752, the phone number that was given in that mysterious phone call. Because of this, it's probable that SIRBO is an anagram for something.

The caller mentioned a name. Boris. That must be it. Now what? I'll go back to where I found the message.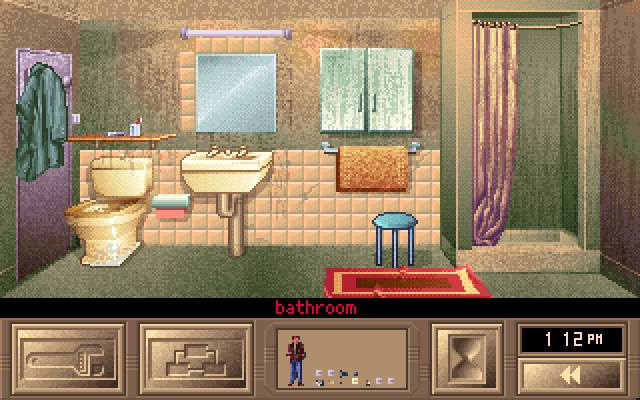 Someone did something to the tiles next to the mirror. I thought that was remodeling when I first saw it, but it can't be a coincidence.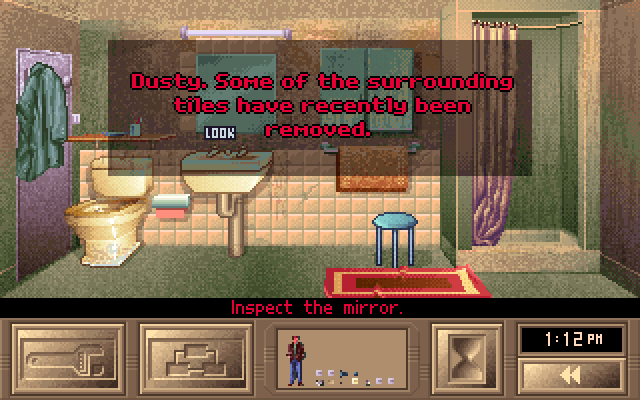 There are five tiles on the left of the mirror, and five tiles above it. That corresponds to the length of '37452' and 'BORIS'. That gives me an idea.
We set up a grid. we put BORIS above the grid, and 37452 to the left. That gives the grid twenty-five spaces. Every set corresponds to a space on the grid. Now what do we put in there?
The English alphabet has 26 letters. If I put a letter in each space, we'll have to leave one out. What could it be? Right now we'll assume it's Z. It could be A, or if these guys are really bastards it'll be one of the letters in the middle. That's assuming we're right about all of this.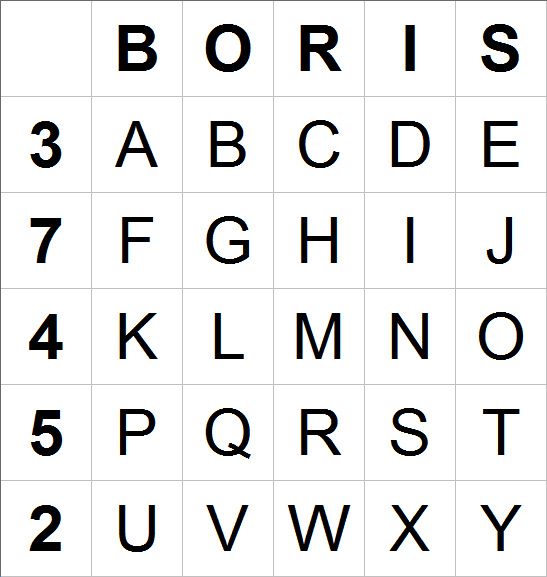 The first set is S3. I now go to the letter in the S column and the 3 row. It's E. Now I'll try it with the rest of the code.
E N O H P E H T N O D R A E H U O Y R E B M U N E H T L A I D N E H T N O I S S E C C U S N I S E M I T E E R H T F F O D N A N O T H G I L M O O R R U O Y H C T I W S E V I L O T T N A W U O Y F I

Gibberish. This could be a code in itself. For now I'll try switching the place of BORIS and 37452.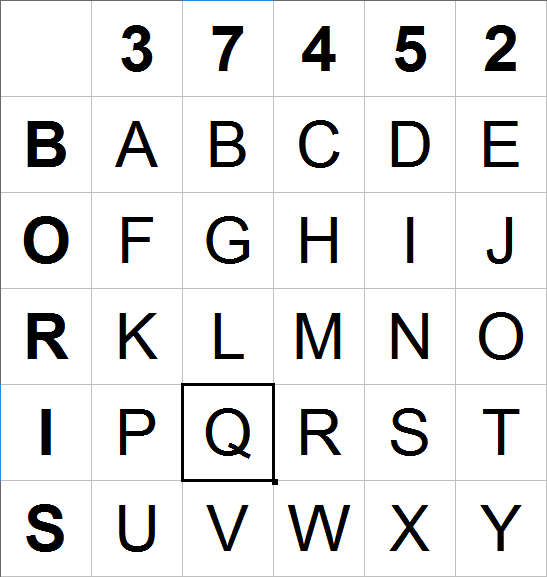 I F Y O U W A N T T O L I V E S W I T C H Y O U R R O O M L I G H T O N A N D O F F T H R E E T I M E S I N S U C C E S S I O N T H E N D I A L T H E N U M B E R Y O U H E A R D O N T H E P H O N E

(sniff) Dad would be proud.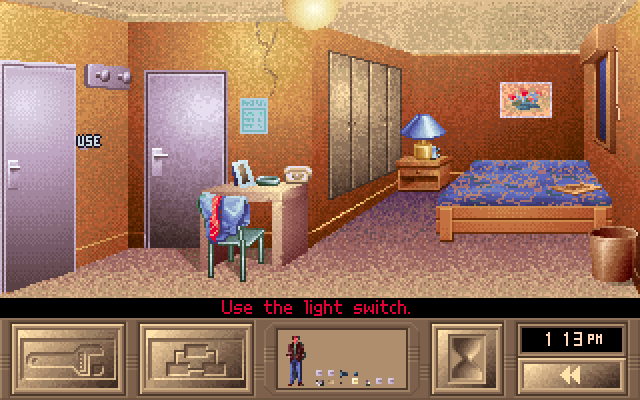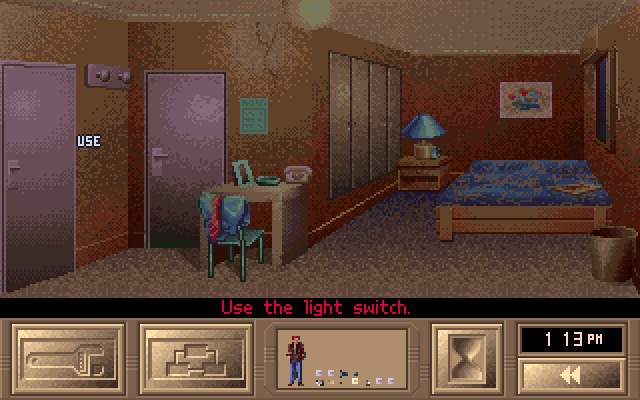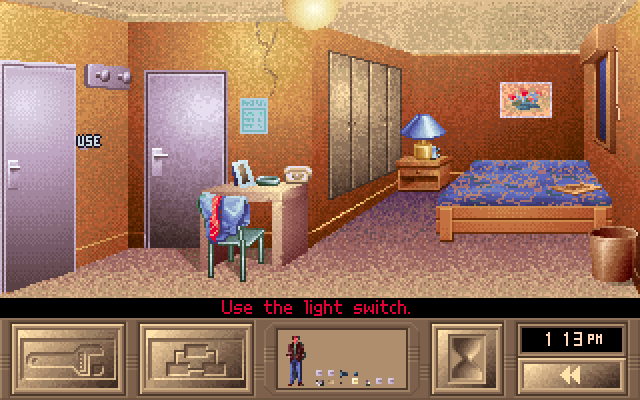 We flip the light on and off twice more in succession, and then we call 37452.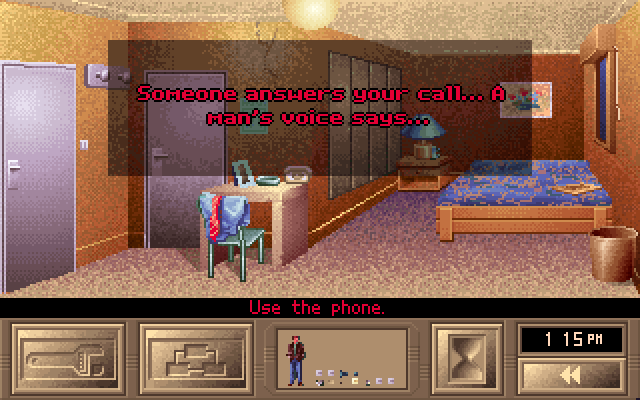 Good work, Rukov. You seem intelligent. We're going to help you, if you help us. Be in the alley behind your hotel at 7 p.m. When your contact says "Cut-throat", show him your I.D. He'll want to know:
Who's holding the cassettes in Leningrad

Who's acting as go-between for the Moscow and Leningrad gangs

Who's going to transport the cassettes out of Russia

What the cassettes will be exchanged for

Who Mr. X is

After a few instants silence, the voice adds a final instruction...

Visit Department 7 before going to Ladoga park. Perhaps you'll learn something about the so-called hero, Agabekov.
He calls off.

How do they know who I am or what my mission is? I don't like the sound of that at all. Still, I'll try to find out the answers to all of his questions. Next stop: Leningrad KGB.