Introduction
Hey there everyone!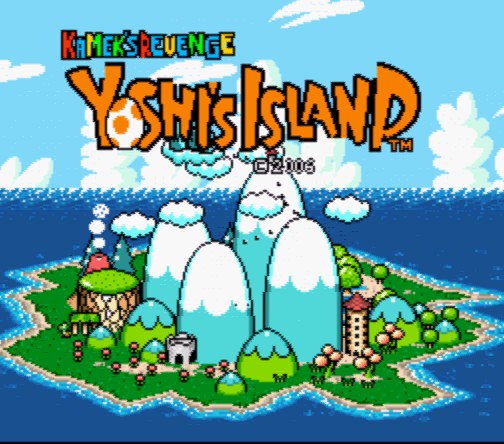 It's been a while since I've been playing Super Mario World hacks, so it's about time I played hacks of the sequel! Thing is, there are like two completed Yoshi Island hacks ever, and one of them was masterfully completed by Clownbirth. Regardless, this is it, Kamek's Revenge.
It's made by the dude that did Mario Keytastrophy (I can't find a link to it right now, but
here's Cali's LP of it.
), which is an excellent puzzle-based SMW hack - this would be his prior work. All the normal levels are done as well as the first two extra levels; he has said however that he'll never work on it again ever so it's pretty much as completed as it'll ever get.
For more info or to download the .ips patch, just mosey on over
here!
Alright, now for the thread itself! By popular request I'll be doing this thing blind (except for the intro bit, which I had played to make sure everything was working as it should), at the rythm of one level per update. It may last 5 minutes, it may last half an hour: only time will tell.
With that said, on with the show!
Videos