Part 267: 1351: Drough in the Greenwing Tula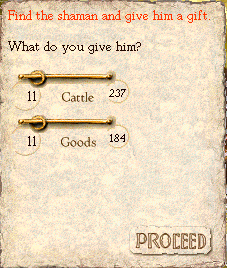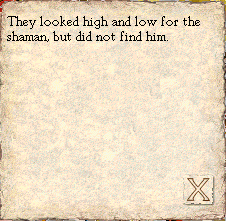 That man must be some kind of superhuman to escape so easilly. With a heart that is filled and powered by the woods... from now on, we will refer to him as Barkman.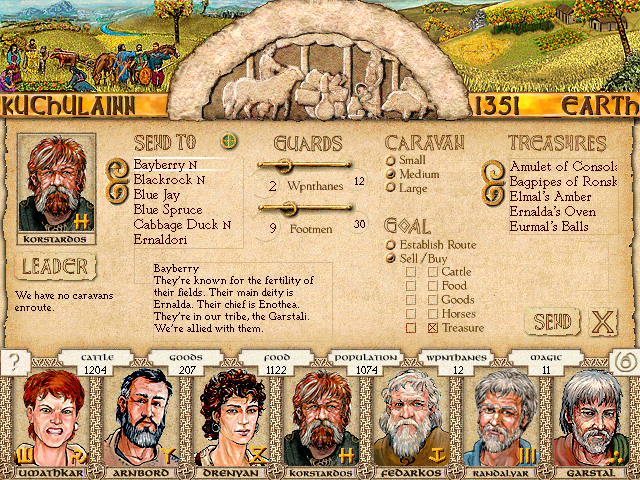 We haven't bought any treasures recently, so I sent Korstardos off to bother the richest of our neighbors.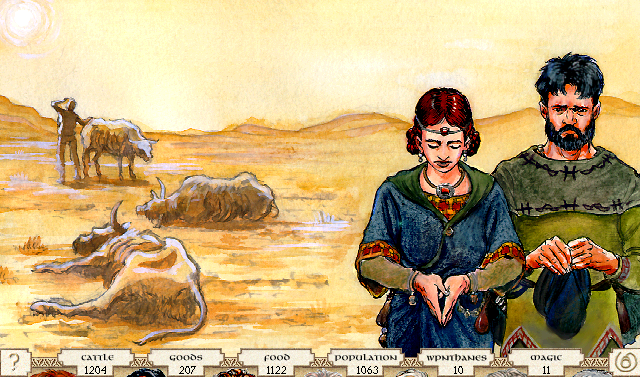 Emissaries from the faraway Greenwing clan petition you for help. Their corner of Dragon Pass is plagued by drought. Before the drought spreads, they want to sponsor a heroquest, in which a great holy warrior of Orlanth will enter the Godplane. There, he will help Orlanth resuce the rain god, Heller, from the belly of Aroka the dragon. They want you to lend your prayers to the ritual that opens the door to the timeless realm of the Gods.
Decline without comment.

Decline because your magic is at a low ebb.

Promise to sacrifice to Orlanth as the ritual begins.

Send a few worshippers to the ritual.

Send many worshippers to the ritual.

There's no sign of a drought here. If one appears, we can simply take care of it.

If we show appropraite generosity, we will gain the respect of clans both near and far.

The more worshipers we send, the more we deplete our own magic, which is presently stong. We would need to sacrifice nine cows to have a good effect on the ritual.