Part 493: The Marriage Saga: Proposal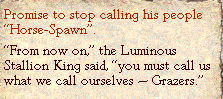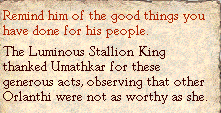 So far, so good... but our offer lacks punch. I'm going to show this guy just how great our clan is.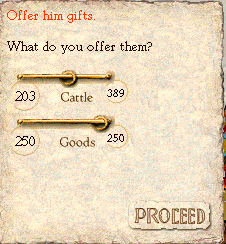 Hah! Choke to death on our incredible generosity!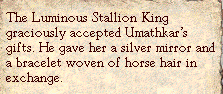 ...

I actually find myself insulted by a video game.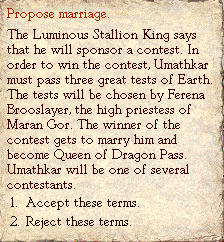 Alright, greedy-cheeky pudgyfingers here says that Umathkar has to prove herself worthy, while he is automatically worthy just because he's so damn special.

Should we play his game?