Part 54: Scene 37: The Cardinal's Keepsake
42. Scene 37: The Cardinal's Keepsake
Knights we recruited last time
Hagen M.K. Ifroth of the 12th Order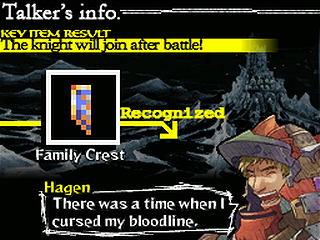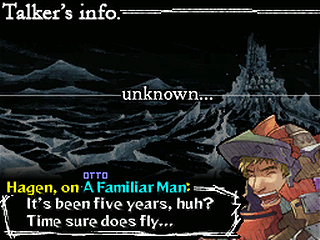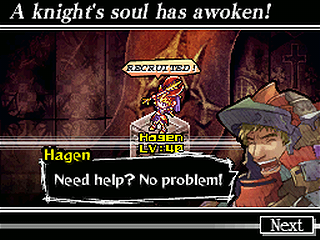 Class: Warrior
Atlus.com say this of Hagen:
No entry!
The Tome of Lost Souls says:
War Reaver
"Despite his dark and tragic past, he chooses to spend his life laughing and enjoying himself. He and Otto have been friends for years, and the two have an inseparable bond. Hagen does his best to act cold and unmovable, but deep down, he has a strong sense of justice and compassion. Like the rest of the order, he considers himself to be more mercenary than knight."
Sarland I.S. Vista of the 12th Order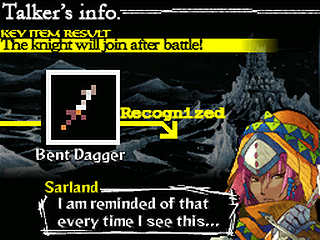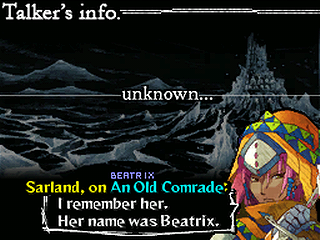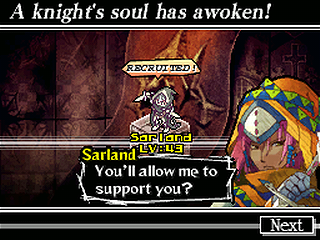 Class: Hermit
Atlus.com say this of Sarland:
No entry!
The Tome of Lost Souls says:
Fate Stealer
"She is a reliable and capable ally, but she lets her temper get the best of her far too often. Sarland considers herself more of a mercenary than a knight, and having grown up in poverty, she mistrusts the upper classes. Although not treasonous, she feels no strong affinity for the kingdom or its well-being."