Part 45: Lacryma Episode 20 Chapter 10 - Quiet stream
Lacryma Episode 20 Chapter 10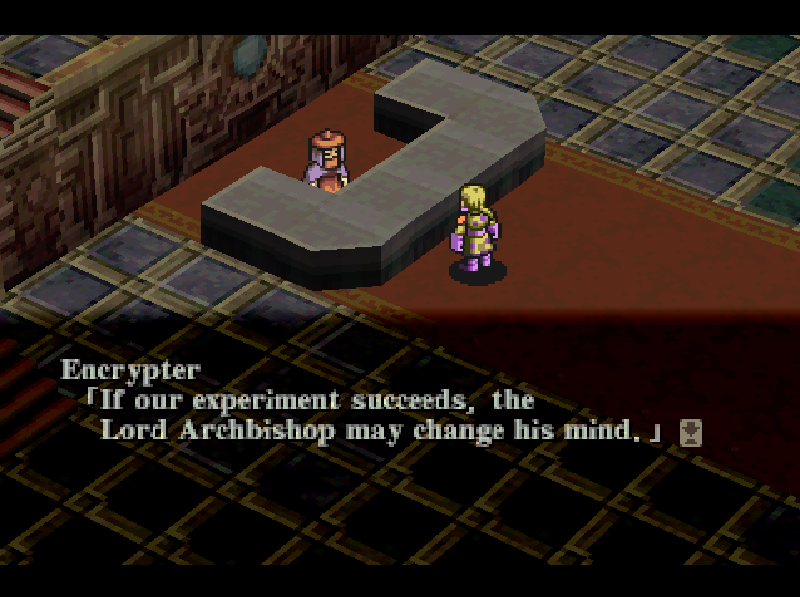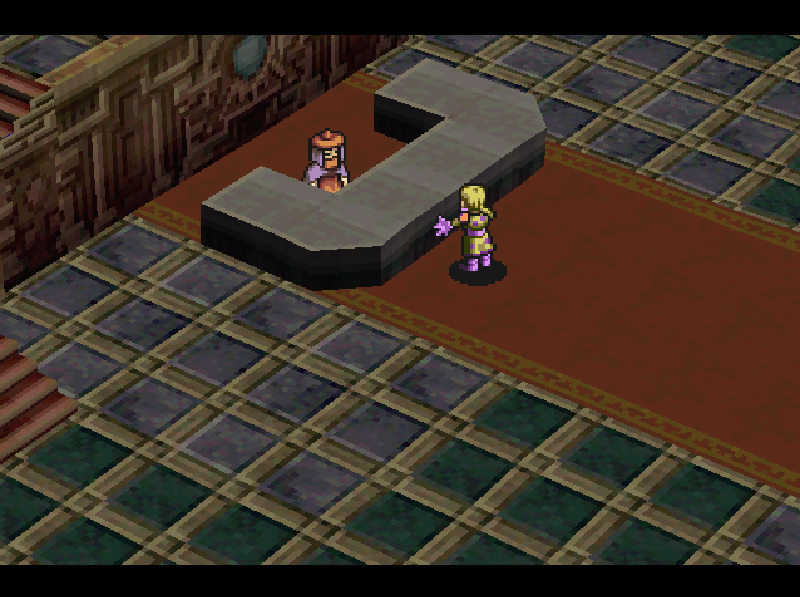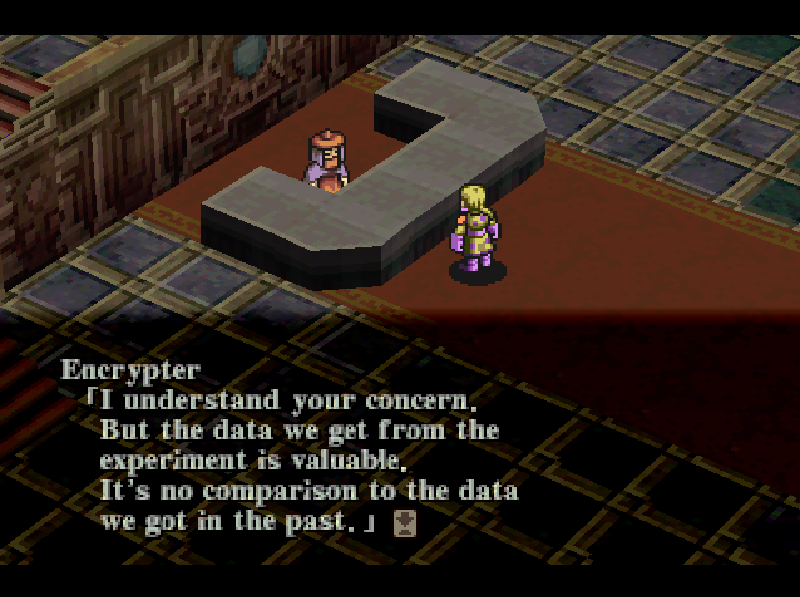 Ah yes, an ominous one sided conversation. Kind of falls flat when you can see both people
but only hear one of them. Unless Raguruzet learned a rather unfortunate version of telepathy.

"
mumble, mumble.
"
Encrypter
"There are two types of researchers. One is to open up new ideas, and the other is to implement the new idea. I'm the former one."
So... a scientist and an engineer?


"
mumble, mumble.
"
Encrypter
"It's true that some of the rumors regarding Eden are no clarified yet. But if we miss this chance..."

"
mumble, mumble.
"
Encrypter
"We leave next week. You are to observe Eden from the other side of the bank. It's always good to prepare."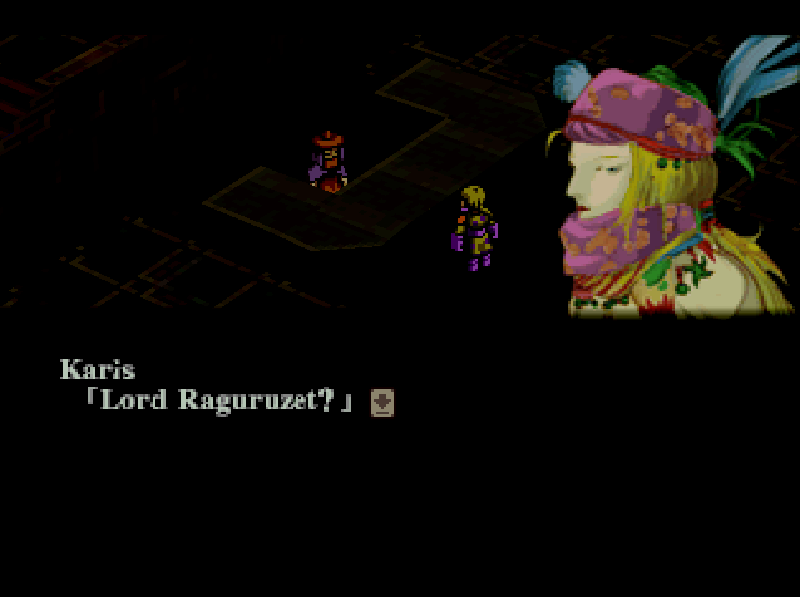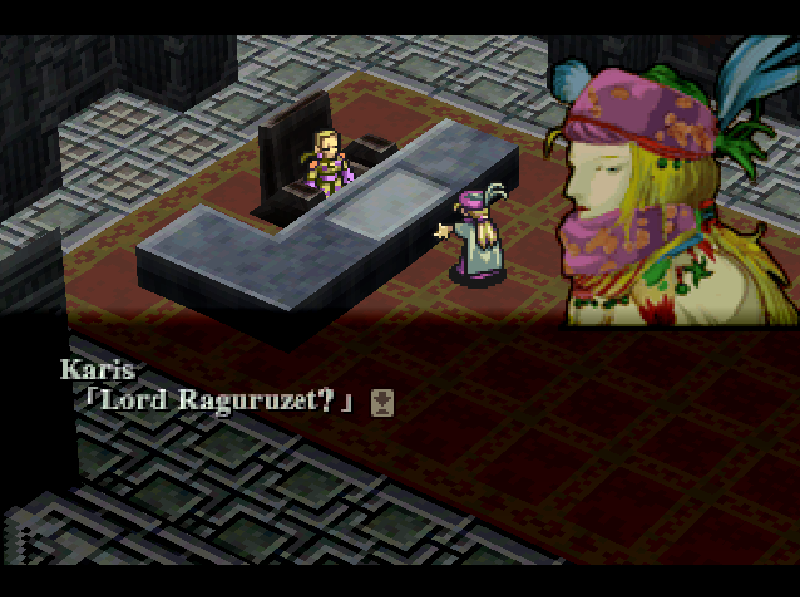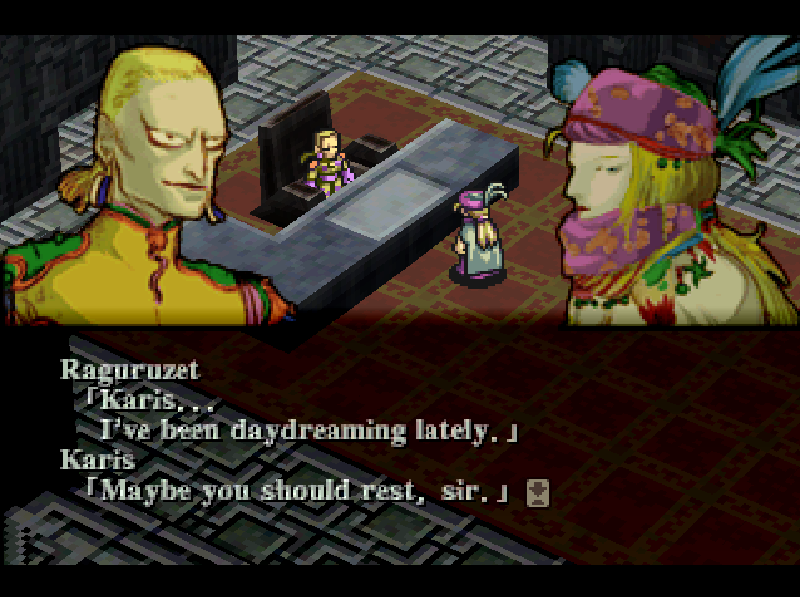 So the last scene was a flashback. I had a hard time telling without the usual sepia tone that accompanies flashbacks.
Hopefully the flash back wasn't a week before now.


"Why didn't I stop then? It seems like I am bound to my wild side."

"Lord Raguruzet?"
Vandor enters Raguruzets office and Karis moonwalks to the side and kneels.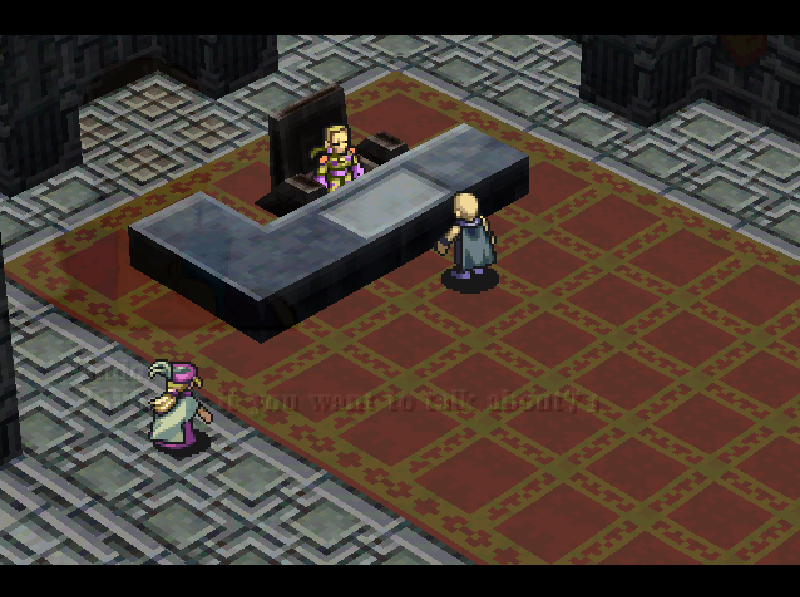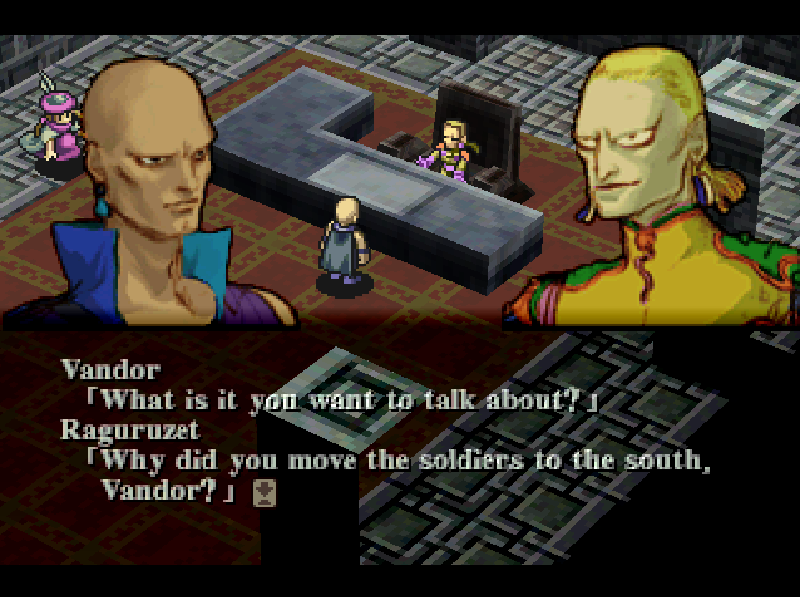 "The other half may be in the residential area."

"That's why you sent our main troops there? Is that wise?"
Remember what happened last time crime happened in Cross Land? Vigilance.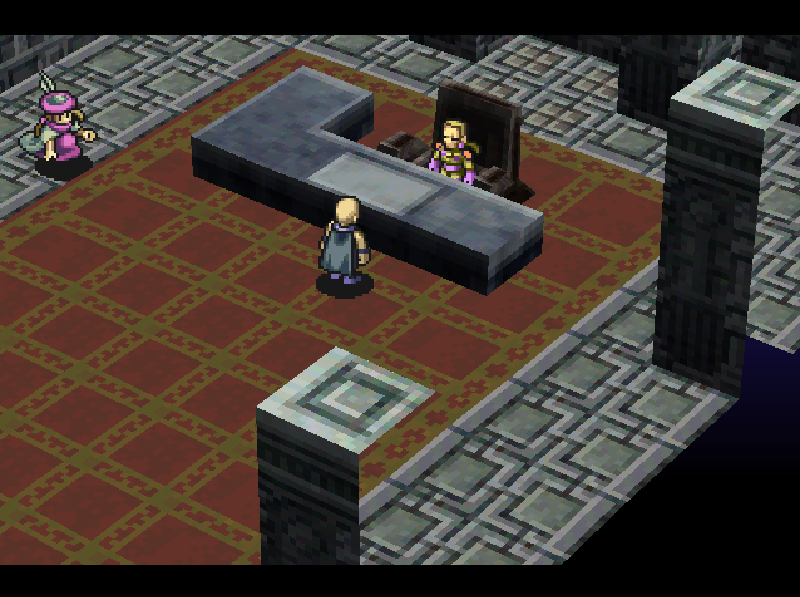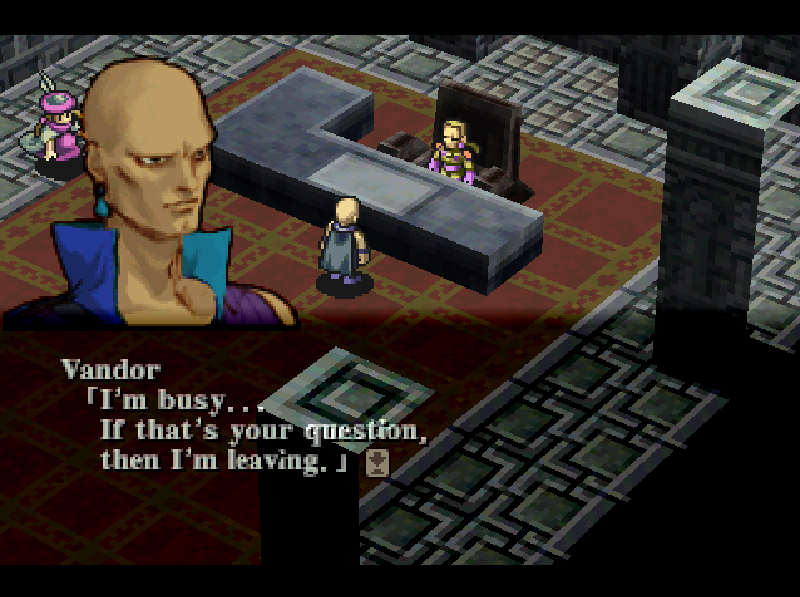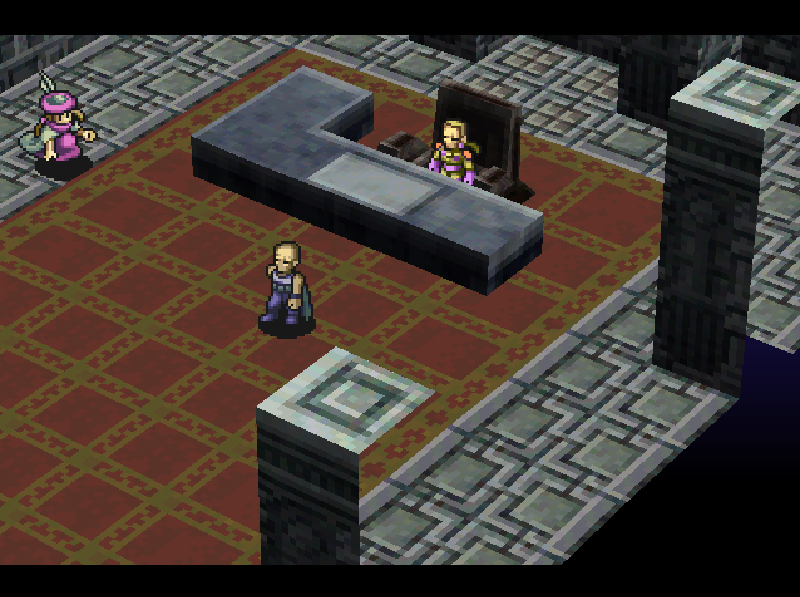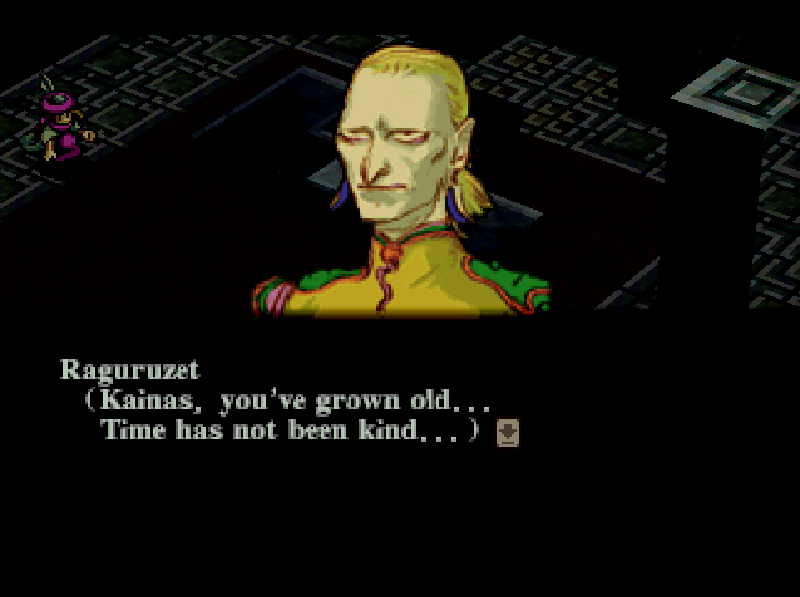 Dun, DUN, MOTHER FUCKING DUN!!!! So Vandor is Lacryma's dead biological father.
Good to know. At least Vandor isn't some kind of evil human phantom experiment based on Kainas.
That also means that Misty and Asty is Lacryma's step sisters in law.
I foresee a duel between Asty and Lacryma over who loves their dad the most.






The best part about this "reveal" is that it's not entirely obvious. I mean, yeah it is when you look at the similarity between the two, side by side.
But they look slightly different enough that they could be two unrelated people, yet similar enough that they could be the same.

Vigilance Headquarters.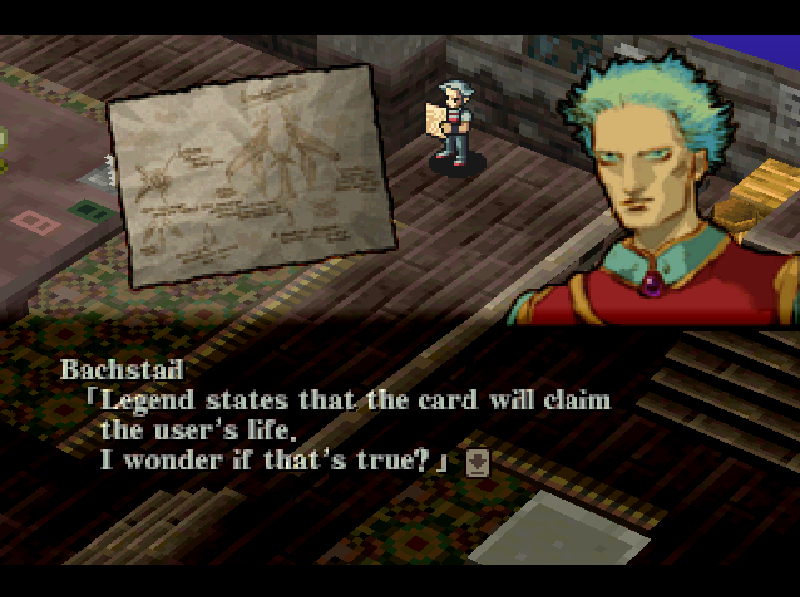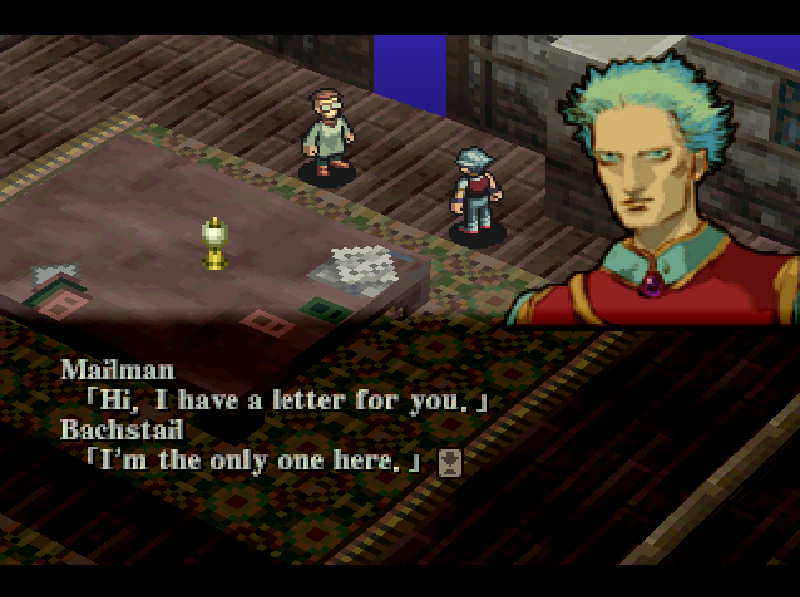 Messenger
"You know who this is from..."

"How is Karis doing on her own?"
Bachstail is so confident in the fact that there are no one around to hear them, that he drops the cloak and dagger bullshit.
That or he is extremely incompetent at spy work.
Messenger
"So far, so good. But she can't make any big moves."

"I see..."
Messenger
"The people in Pentagram are impatient... They want to have an answer about Lacryma now."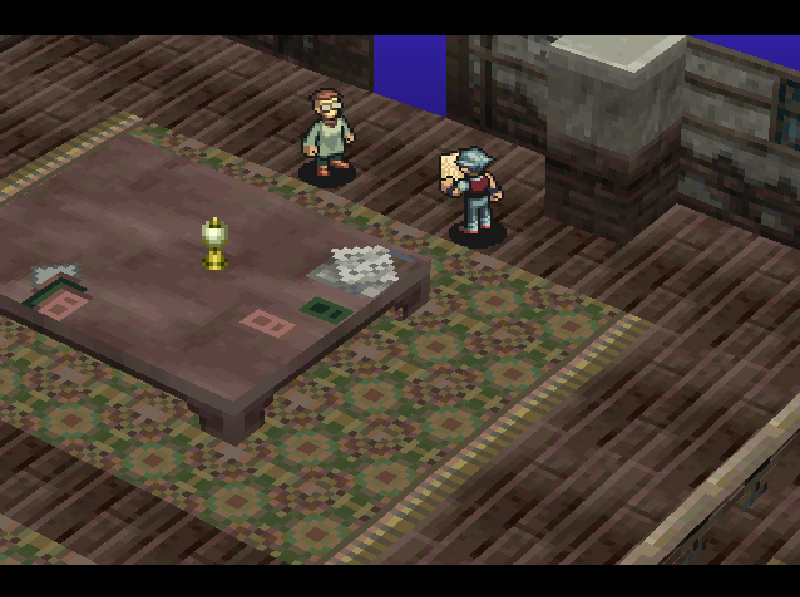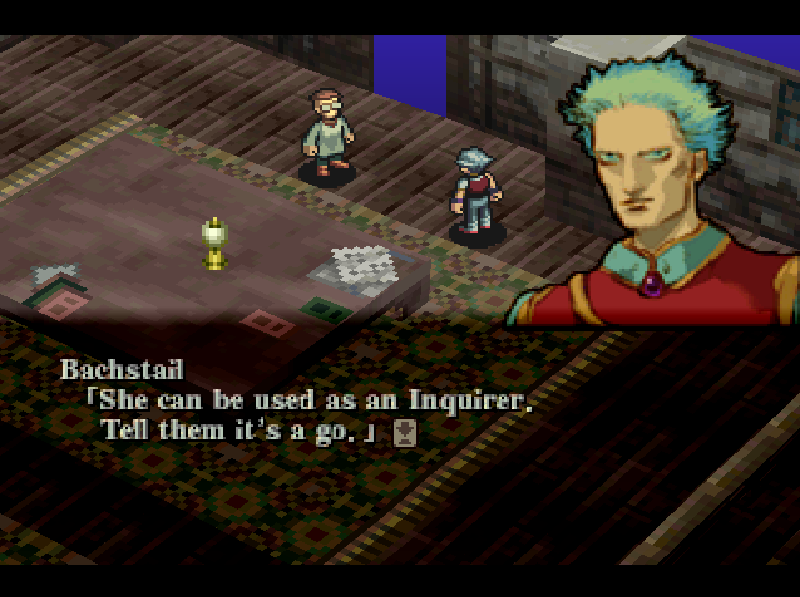 Messenger
"Has Bishop Aile agreed to this?"

"Don't expect anything from that guy."
Messenger
"I understand."
The messenger leaves, and Bachstail reads the message again.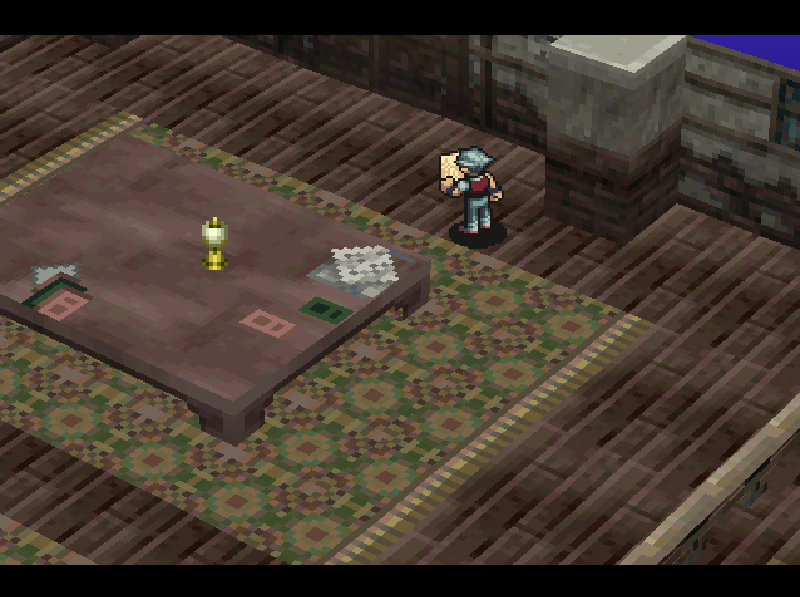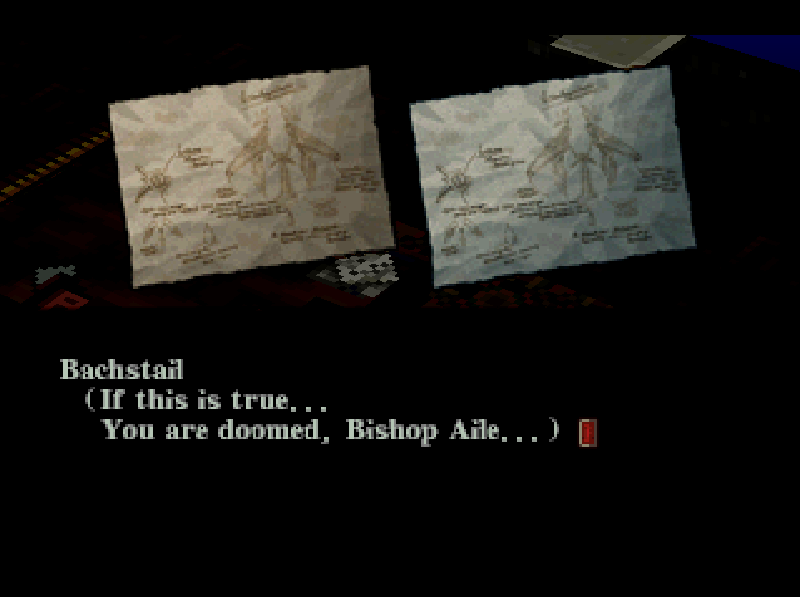 It's not obvious exactly what Bishop Aile did to become doomed. I'm not sure myself, so I'll refrain from commenting on it.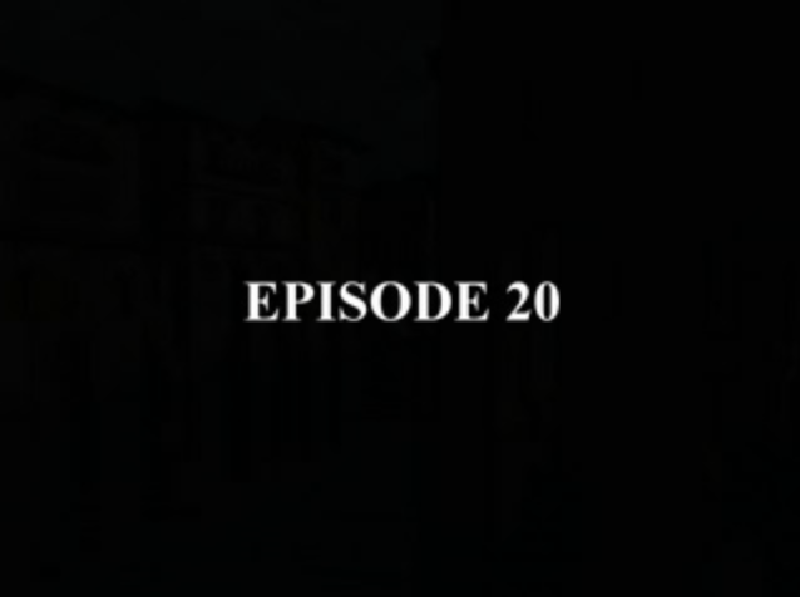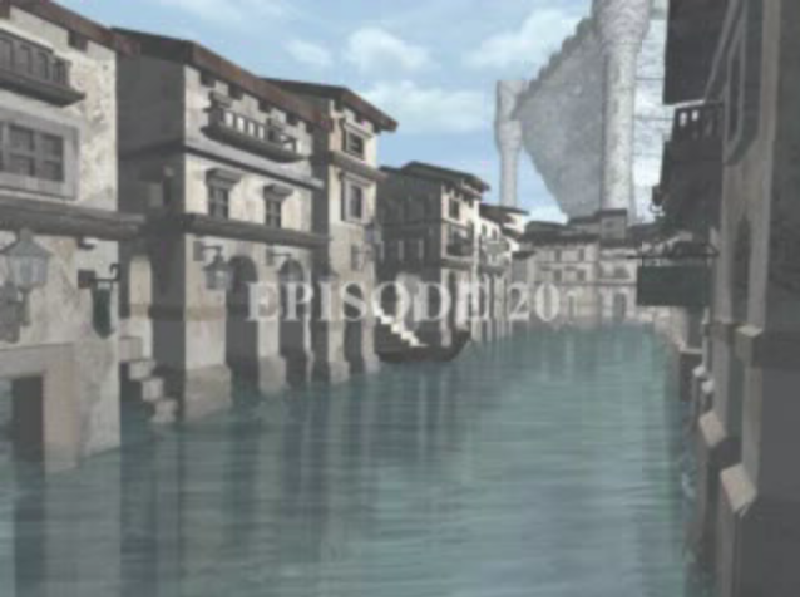 Oh, no... Is that what I think it is?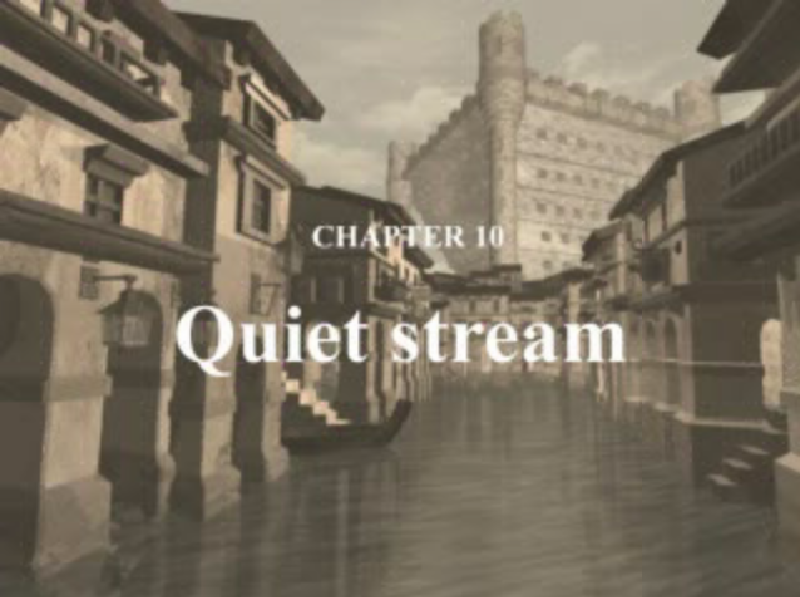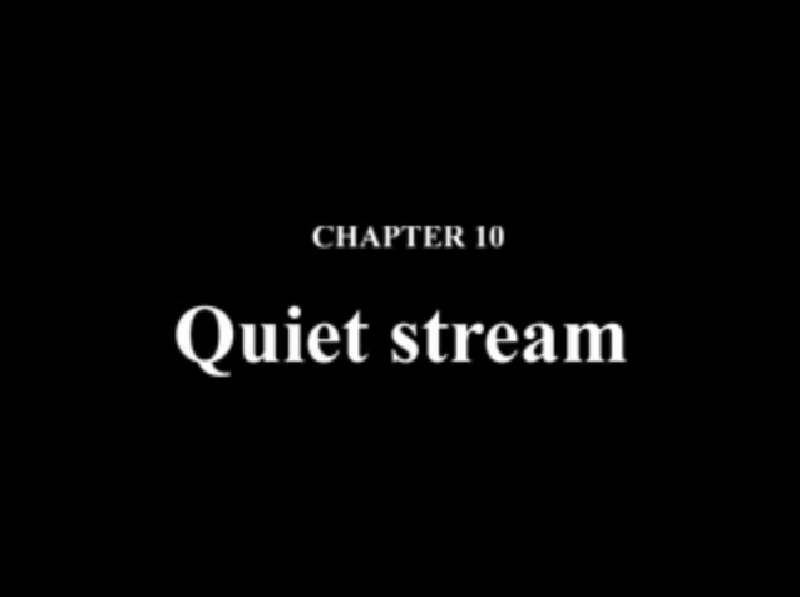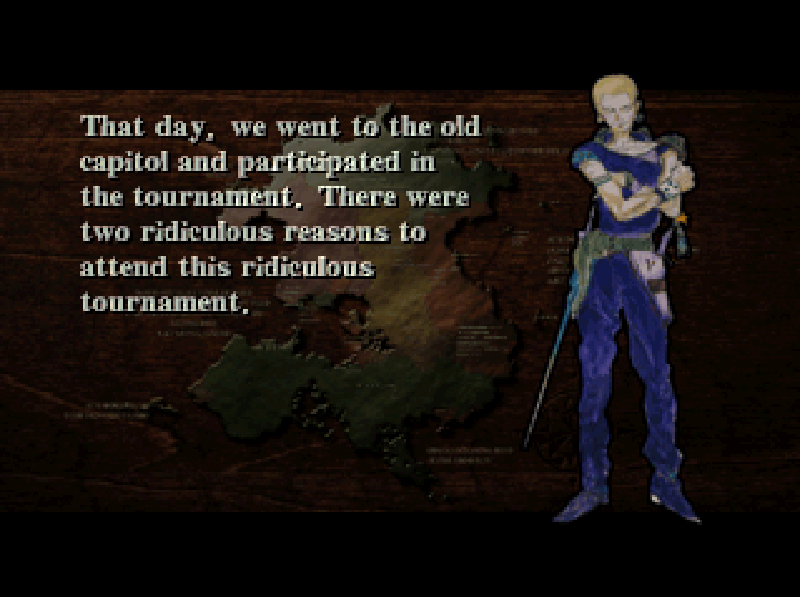 They are reusing this ridiculous filler. That's ridiculous.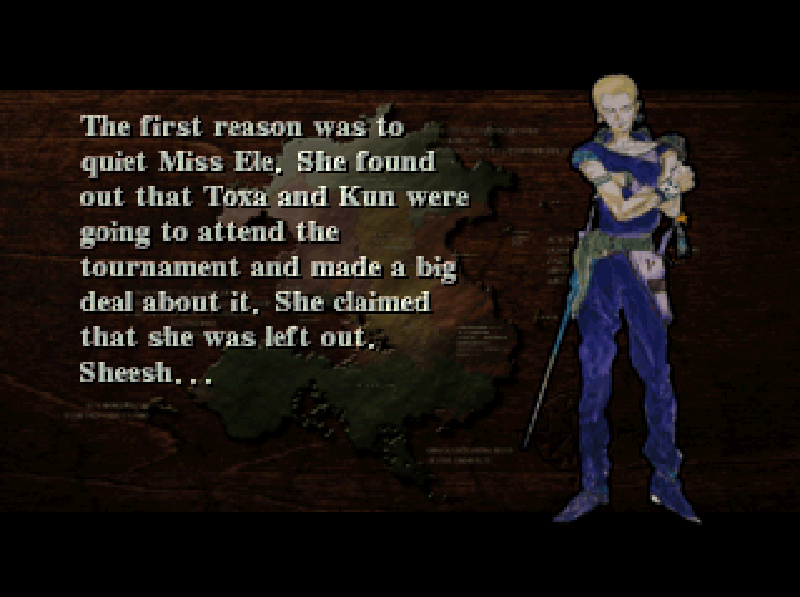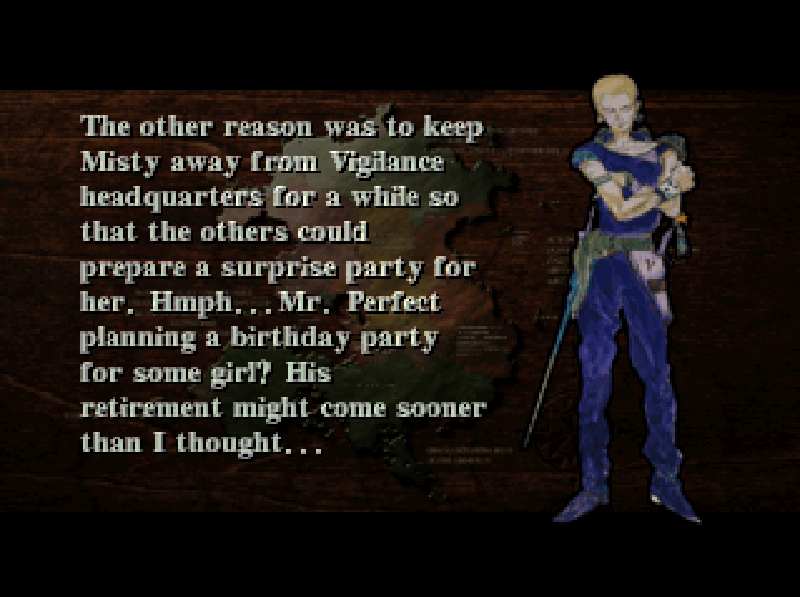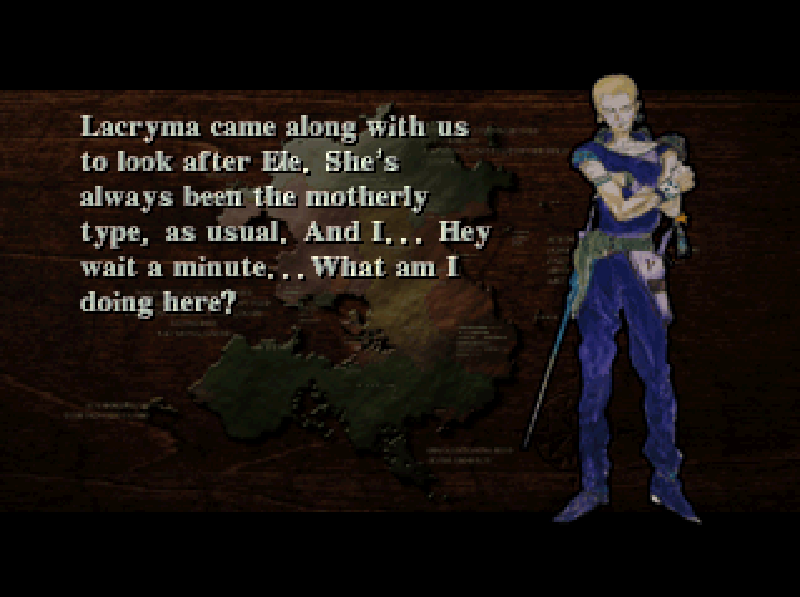 BECAUSE YOU DESERVE IT! What comes around, goes around Troy. Now you have to feel the filler curse on your own body. Sweet revengeance.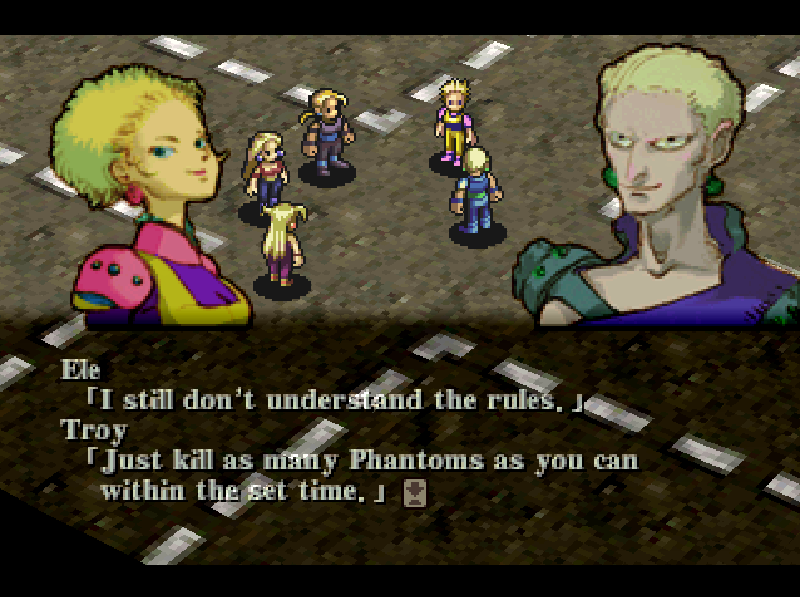 It's not like the rules are hard to understand. 1. Murder everything 2. Don't die.

"So, the more I kill, the better the prize?"

"That's correct."

"Such an immoral game...
Why, it's no better than fighting pits for slaves.
"

"Don't worry, all the enemies are just an illusion. No one really dies."
Except for the countless of thieves and phantoms who died during the course of the game so far. But no, take the moral high ground at fighting
phantoms for sport.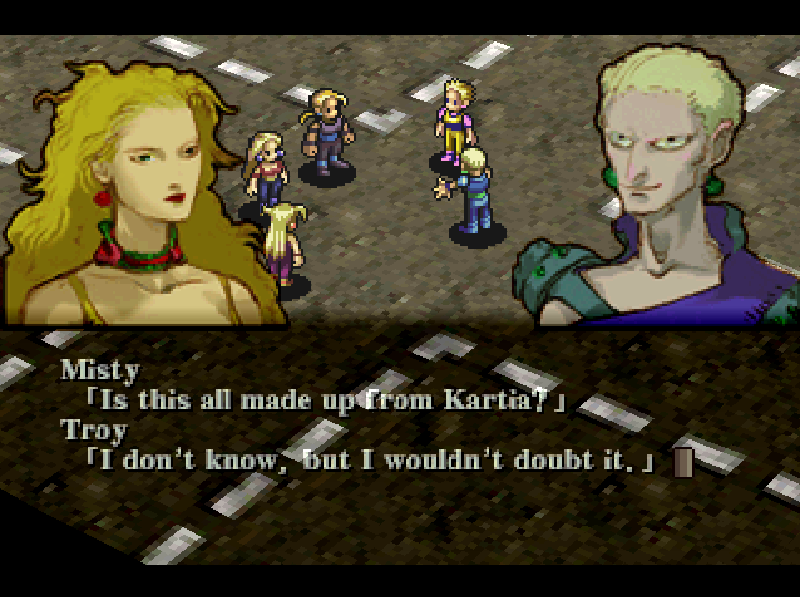 "Even if we don't die, do we get hurt?"

"Of course, it'll hurt."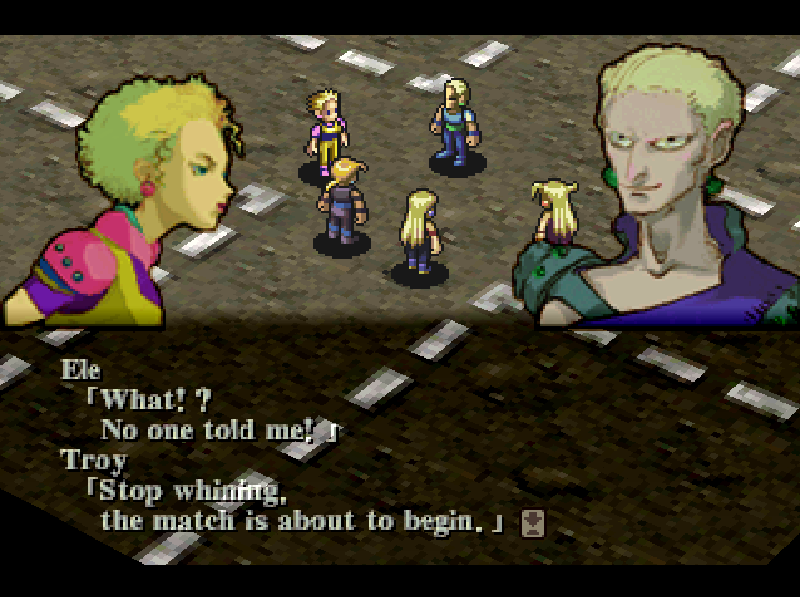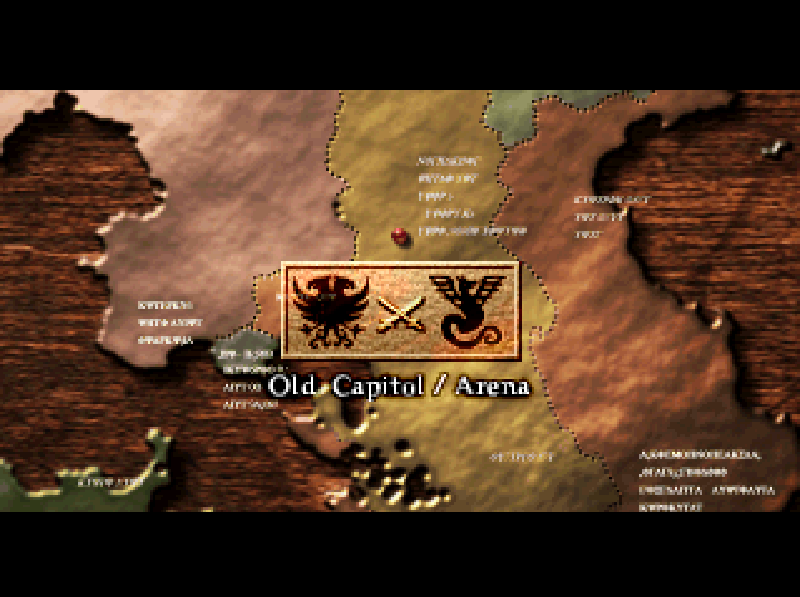 And so we fight in the tournament again.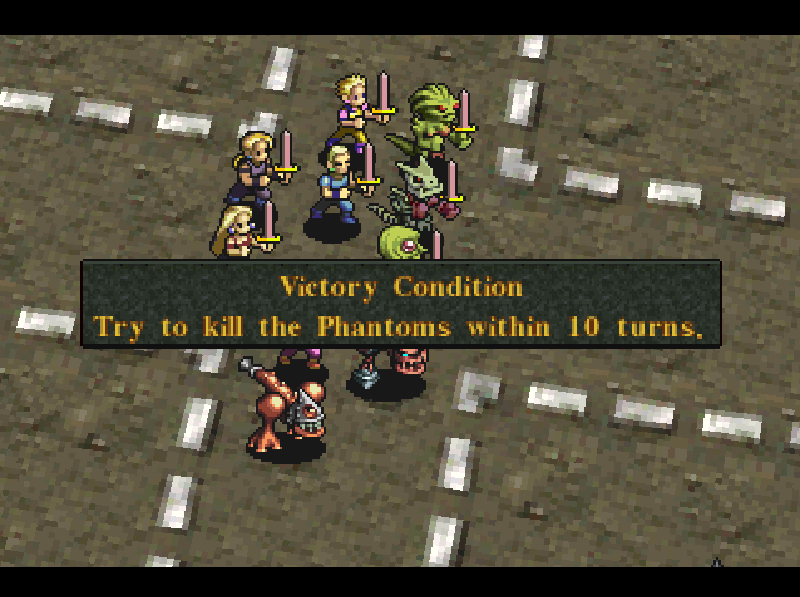 It's the exact same shit as Toxa's tournament chapter, except with Kabanda's and Pardosi. There's even chests in each corner.
So since I've had it up to here with filler shit, I'm gonna do everyone a favor and cut the combat for this chapter. It's really
the only way I could build up the motivation to do this chapter.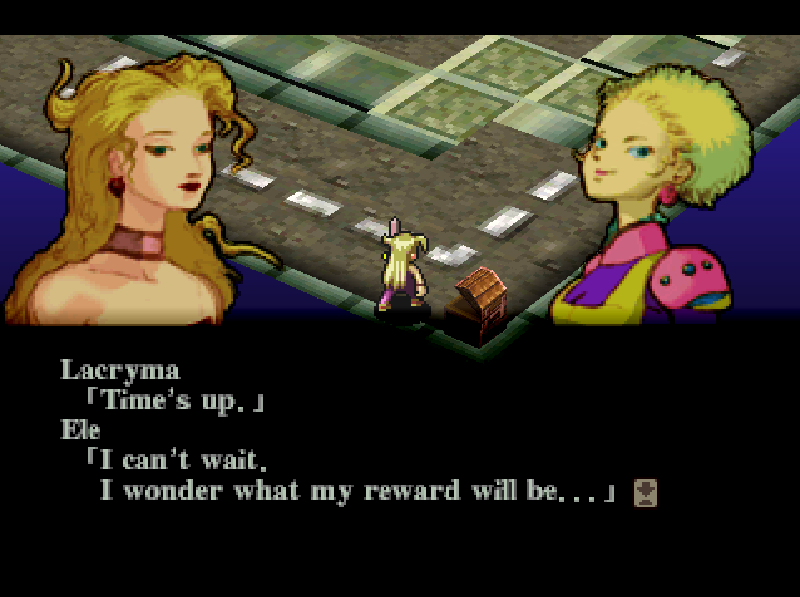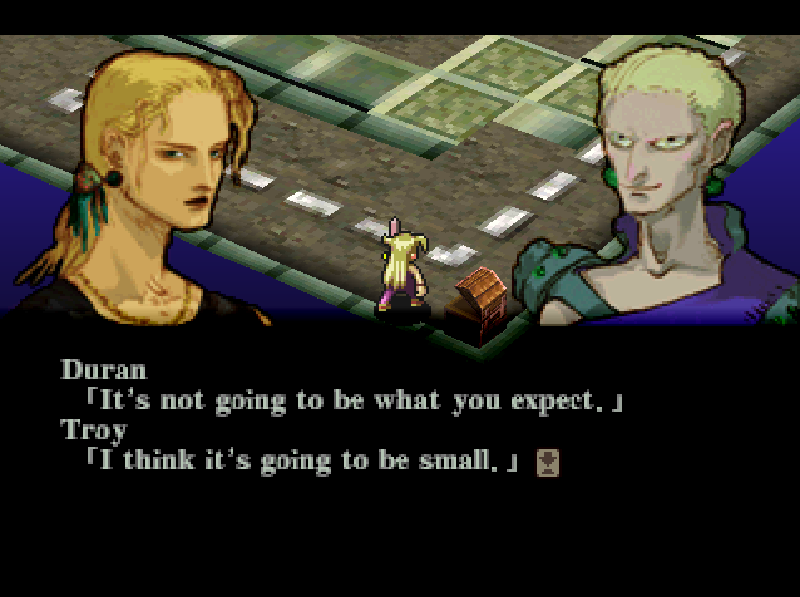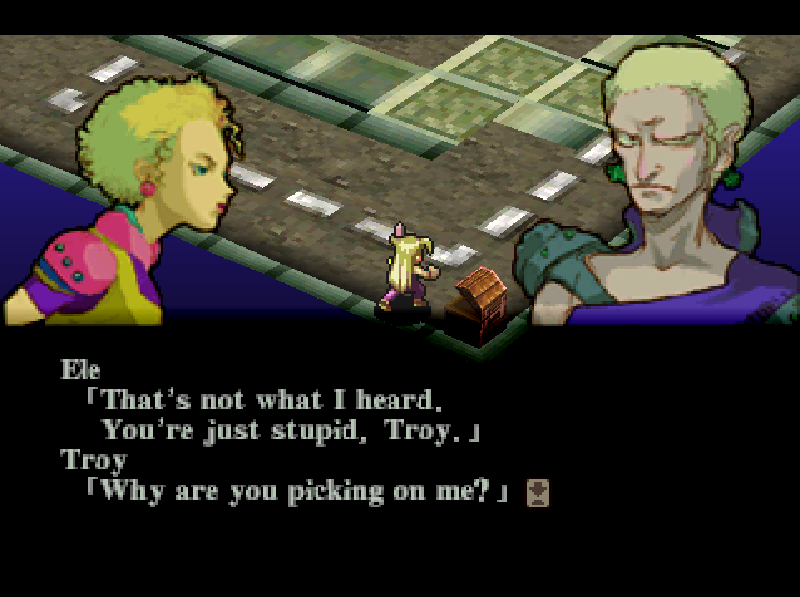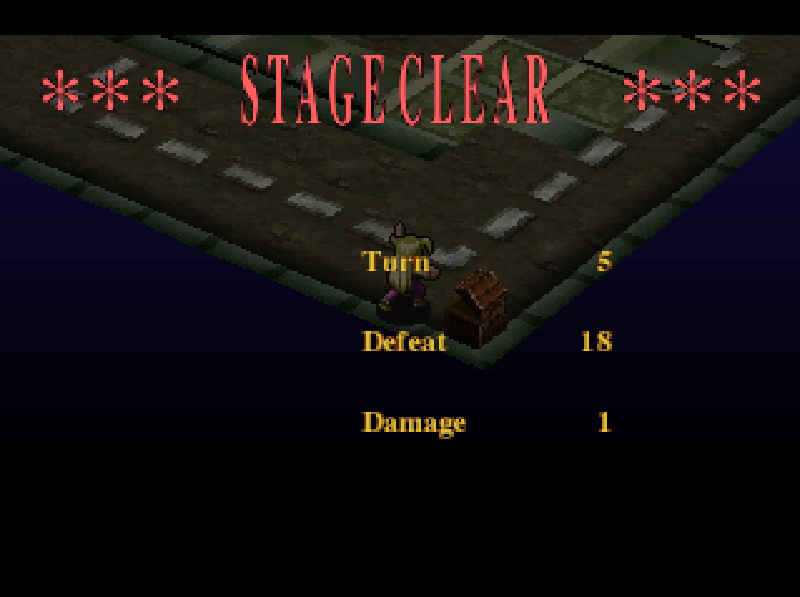 Woah, 5 turns? That's pretty fast. Turns out that the map ends as soon as there are no more enemies. Even if
there's supposed to be enemy reinforcements.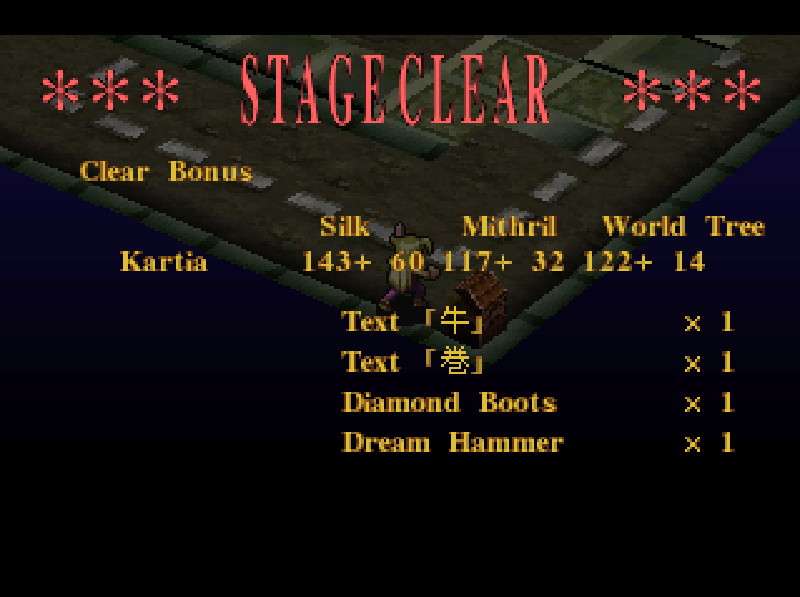 Even though we only got 2 Texts from ending the map, we got 5 Texts from within the map itself.
But still I have this feeling that I won too fast so I didn't get the full reward.


I'm just glad I'm done with the combat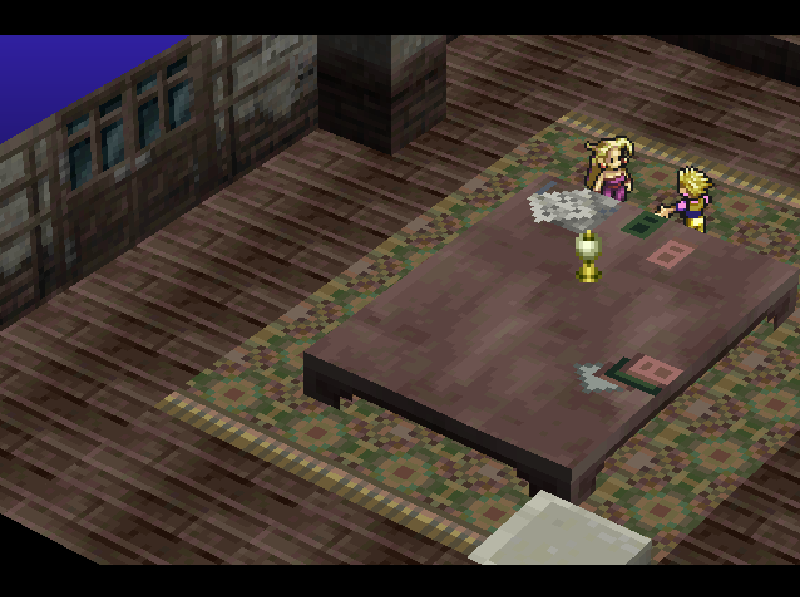 This is after the party.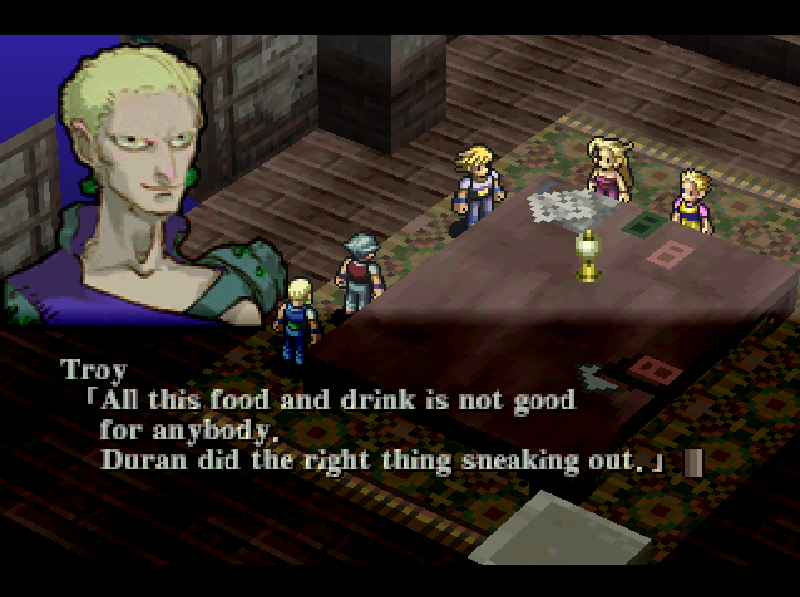 "He's just unfriendly."
I'm guessing Duran got real friendly with someone else. I'm sure he sensed a great deal


"I'm the one who always gets picked on by Alana."

"I took out the garbage from yesterday."

"Did you throw out the used Kartia separately?"

"Yeah, they're in the recycling bin."

"Thank you. Let's make this a half-day."
Uses the power of Kartia to create tea and coffee (and tangerines). Still recycles.
At least they aren't completely wasteful?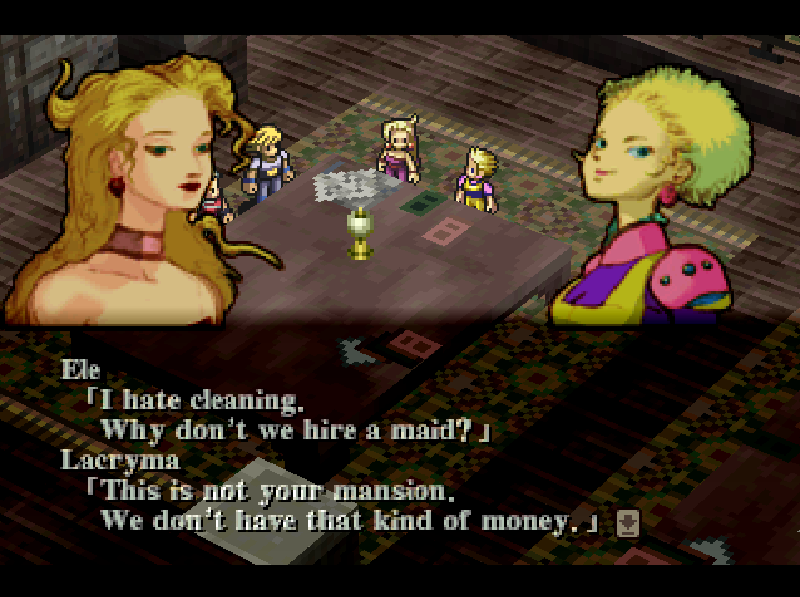 "Are you homesick?"

"Shut up! I was just reminiscing!"

"Someone's here."

"Who? It's not the Chief."

"Maybe it's the poor guy Alana rejected."

"Rejected? What are you talking about?"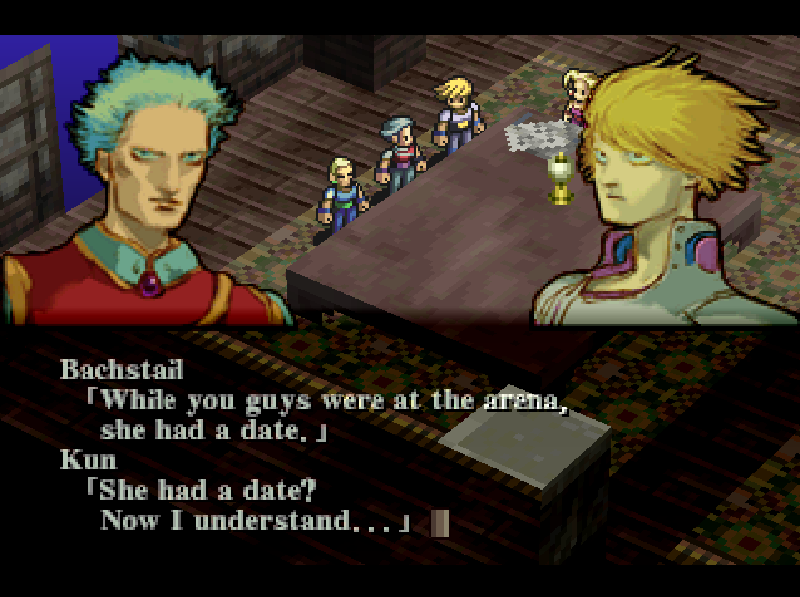 "How can she reject him? She'd be rich!"

"I heard he comes from a powerful family."

"Stop gossiping... She hasn't decided yet."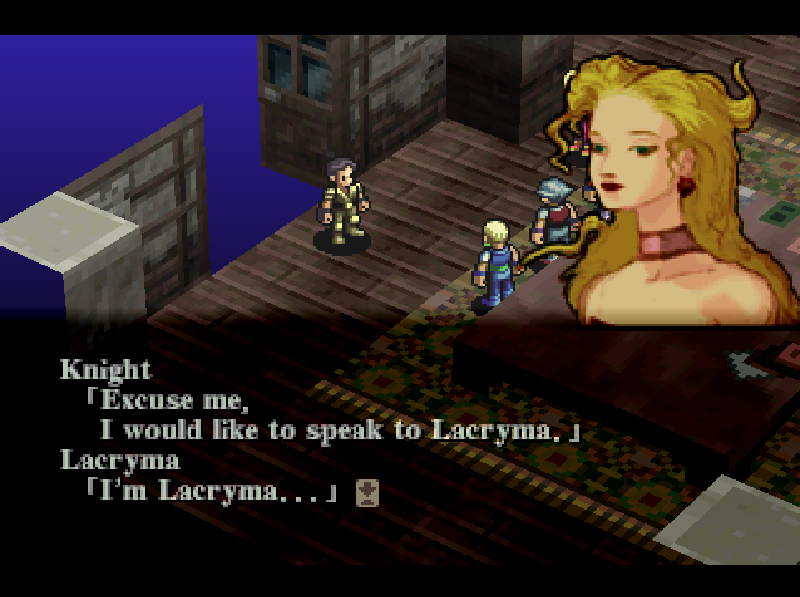 Knight
"I must read this petition from his majesty to you."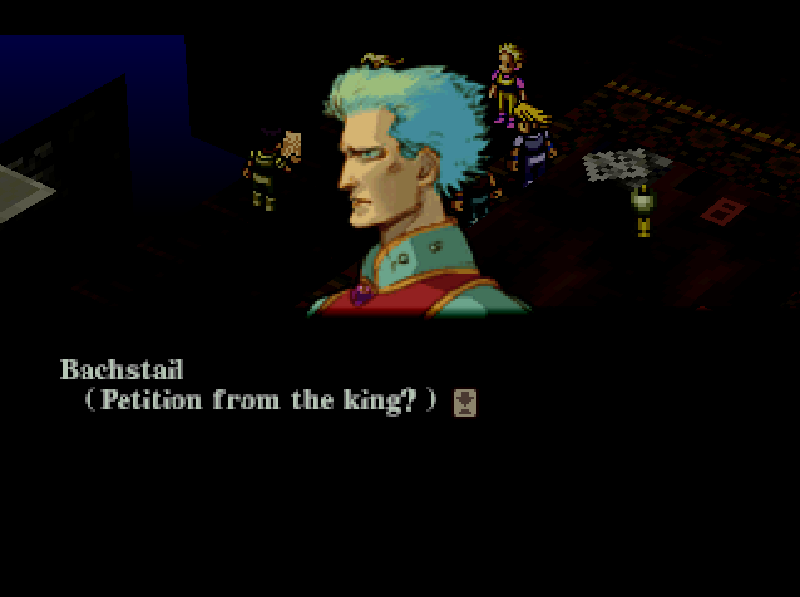 Well, we already know what this is about.
Knight
"All Vigilance members should prepare for the Rebels who are now invading Cross Land. I strongly wish that you would support the Knights..."

"That's not a petition. That's an order!"

"Be quiet, Ele."

"Why us?"
Knight
"People in Pales know how you wiped out the thieves. Your reputation is high."

"How high?"
Knight
"Same as... No, more than the hero..."

"Well, it was nothing..."

"This is no time to joke around."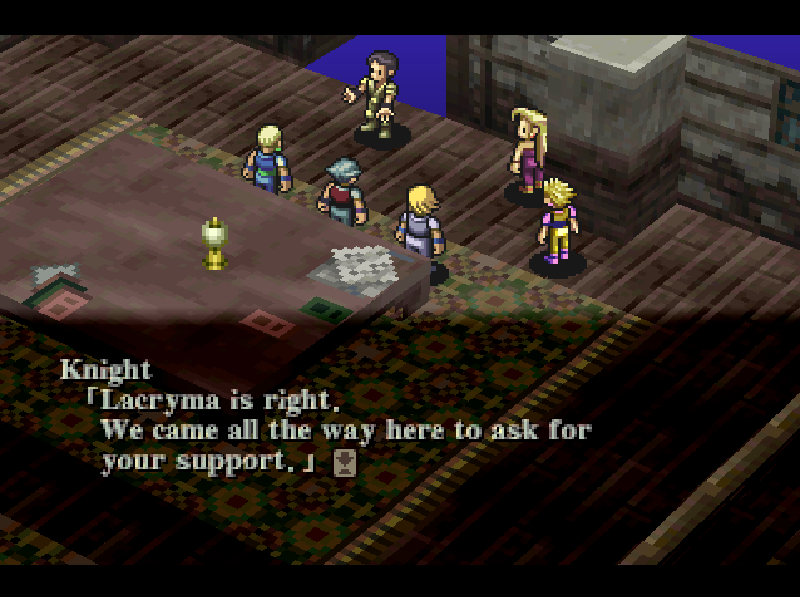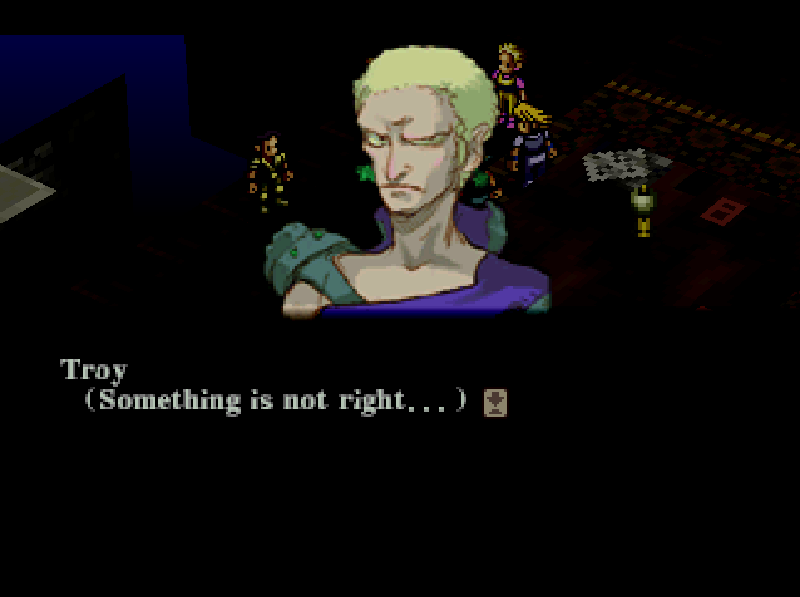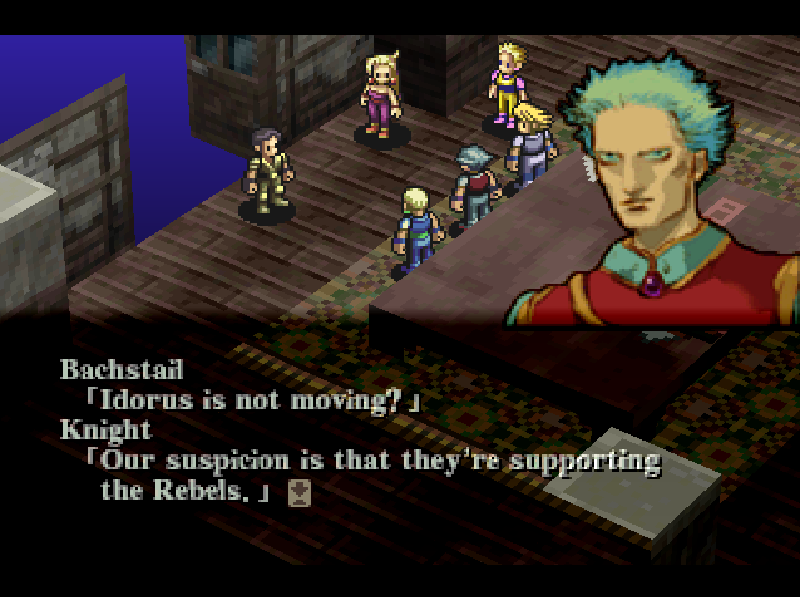 "They're supporting the Rebels!?

"Tell us the situation up north."
Knight
"Not good... The excursion was a failure."

"Failure? What about Rimzan?"
Knight
"Unfortunately... The Chief has been missing since the battle at the Nordia Encrypter School."

"That means..."

"He's finally dead..."
To all of you socially awkward people, here's a hint as to how not to act.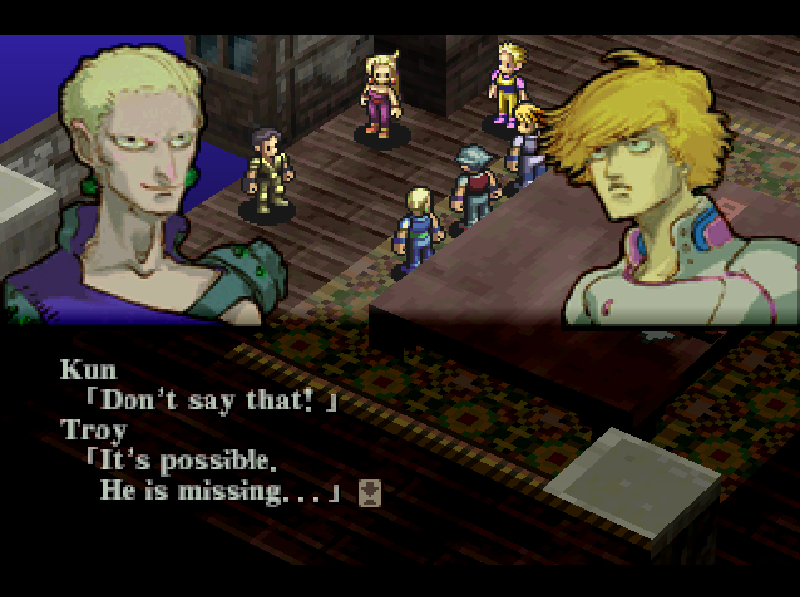 "We're not sure! Some things you just don't say!"

"I'll say whatever I want!"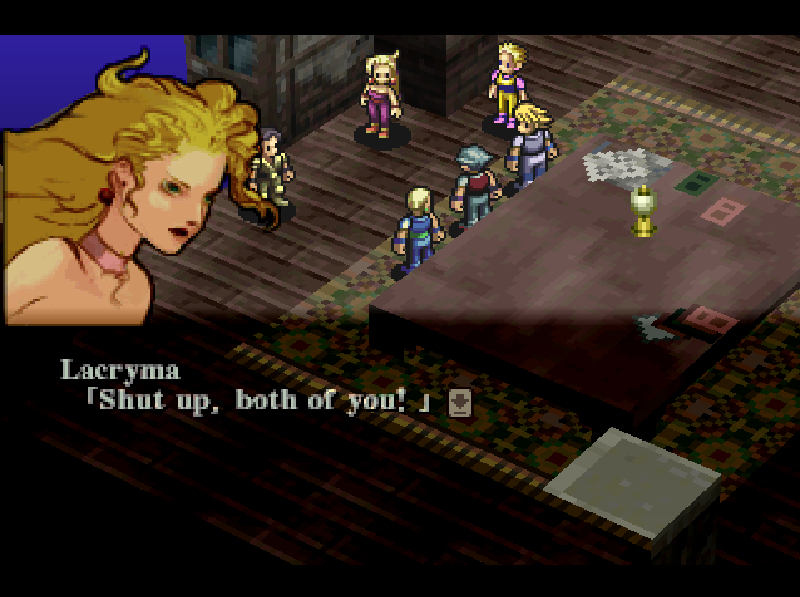 "In other words, the Knights are expecting us to unite with them..."
Knight
"That is correct."

"What's the time and place?"
Knight
"Noon tomorrow, at the northern valley."

"Tomorrow..."

"That's so sudden..."

"If we leave first thing tomorrow, we'll be there by noon."

"Another hectic day..."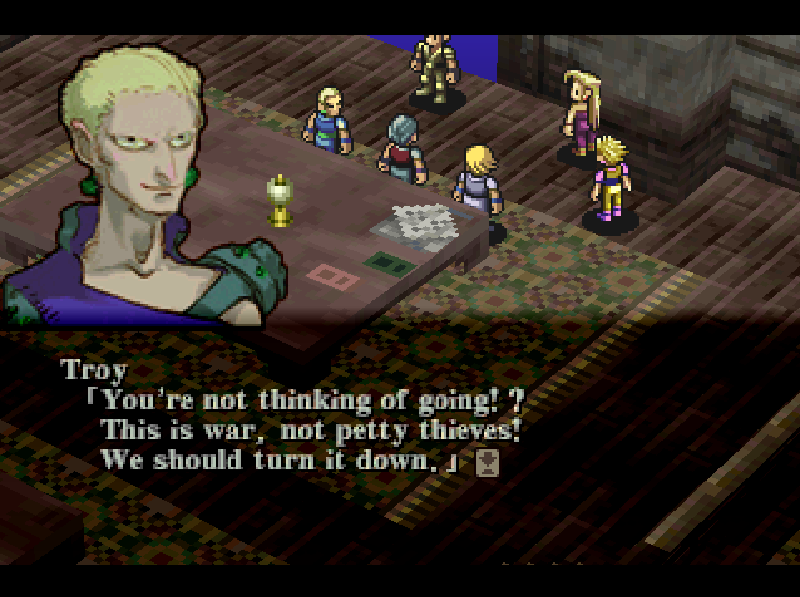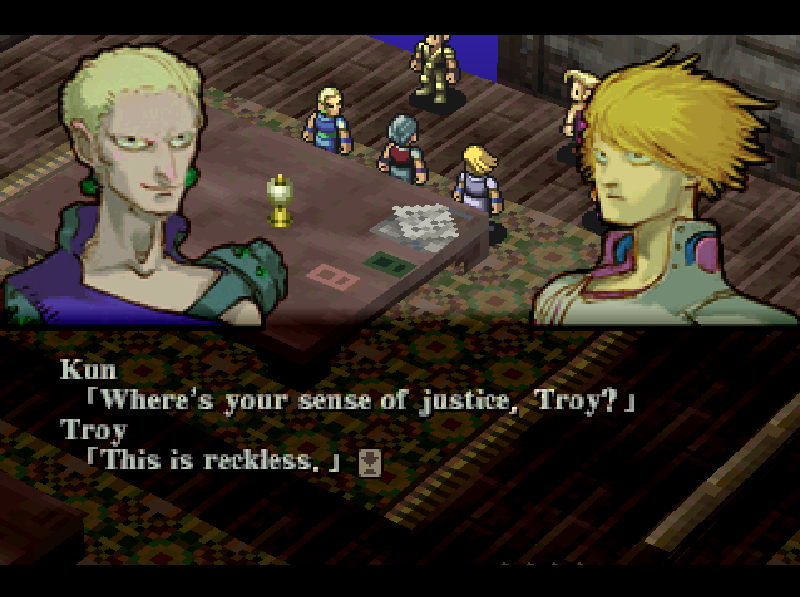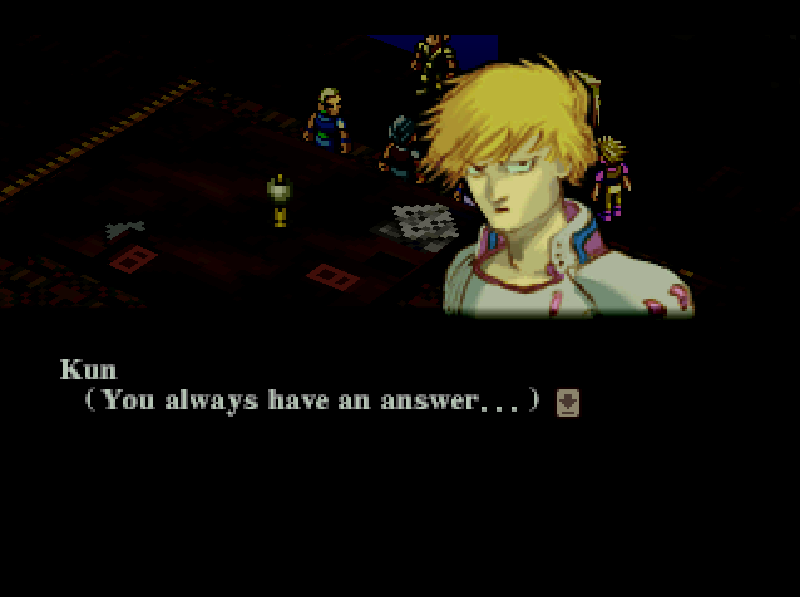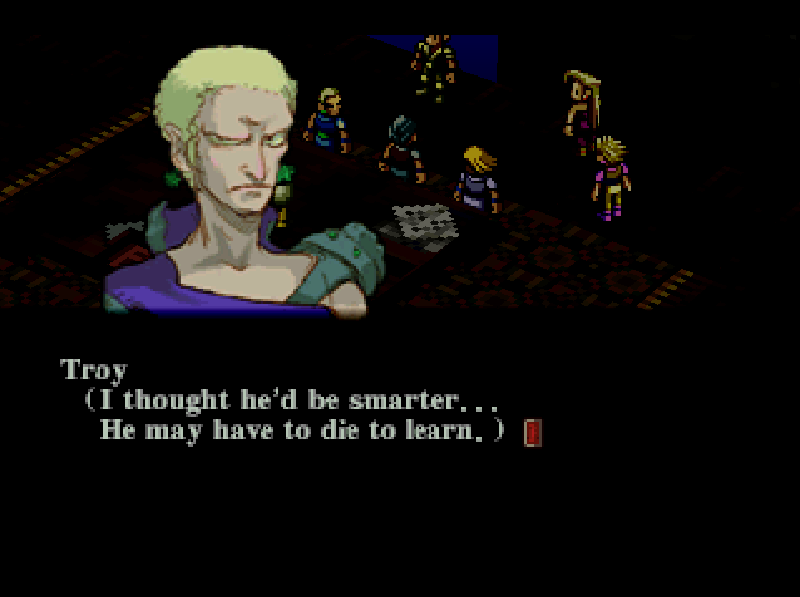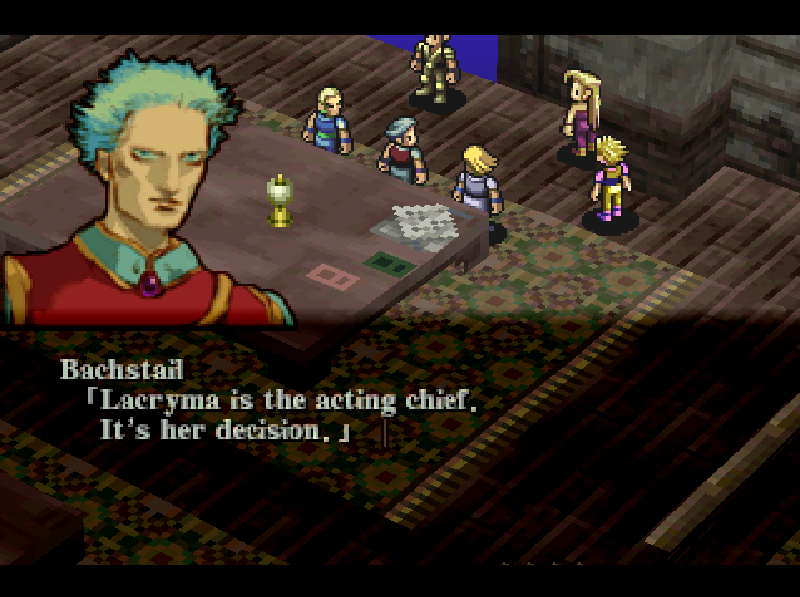 "This is not an order, but a petition, right?"
Knight
"Yes, just a petition."
This is a very important decision. Do you go to war?
[Yes] ==> [No]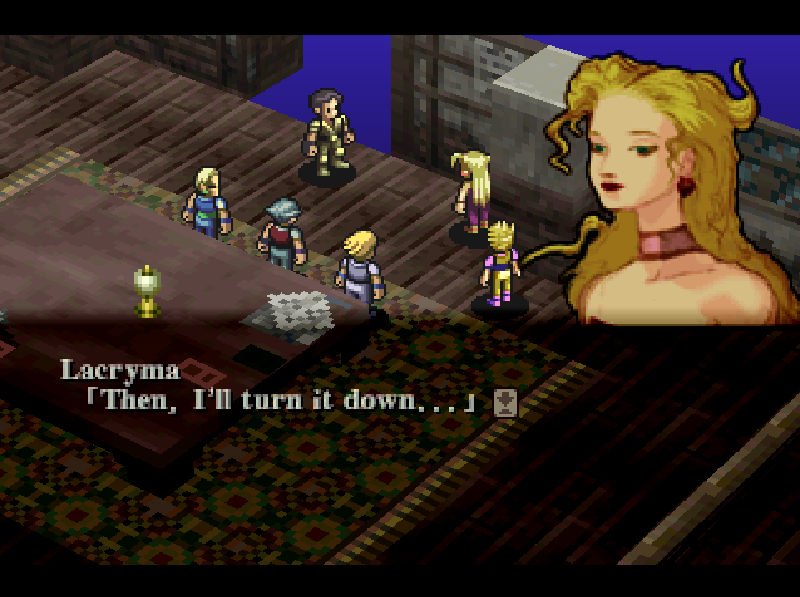 "This is not like you..."

"I never would have thought you'd say that."
Knight
"Are you sure about this?"

"I can't do this."
But thou must!
[Yes] ==> [No]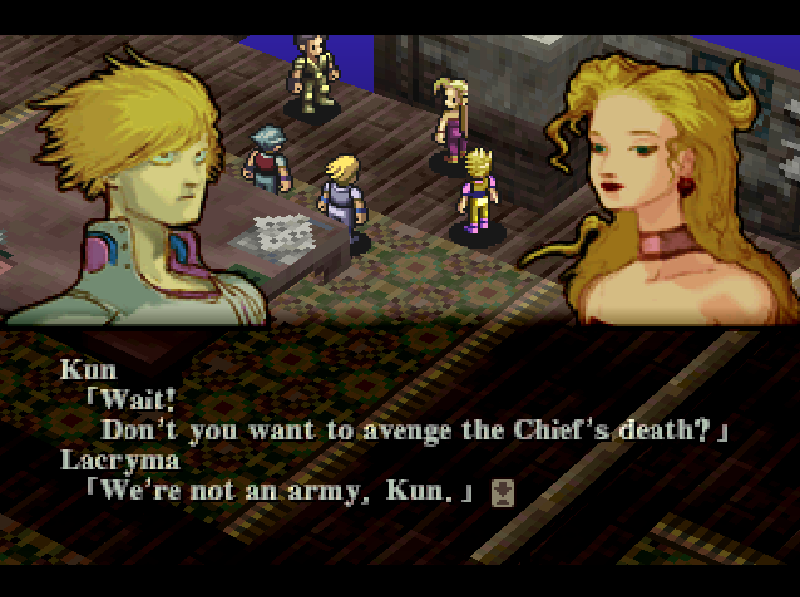 "The Knights need help. They're having a hard time with the Rebels. I thought Shrine Warriors have to protect the people's peace?"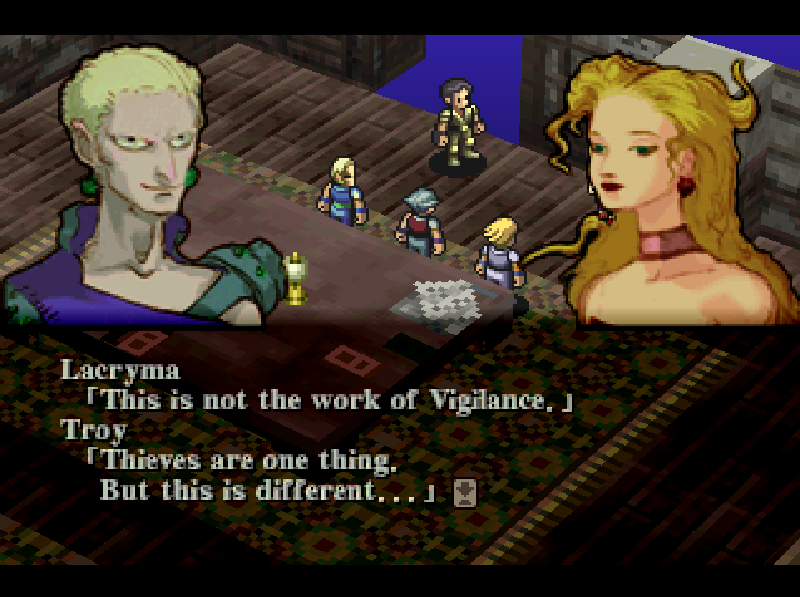 But thou must!
[Yes] ==> [No]

"I don't agree! Peoples lives are in danger, and we're going to ignore it!?"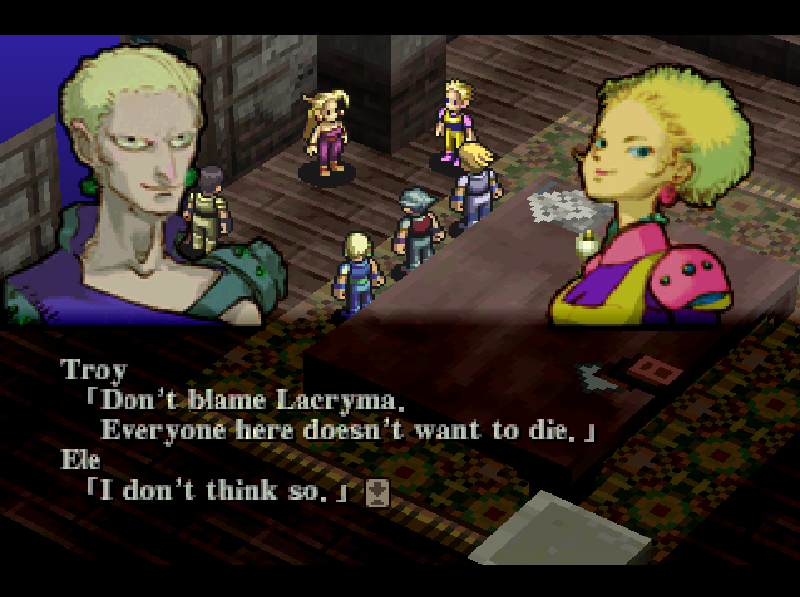 "Really? I always think of myself first."

"I don't care for your ego..."
But thou must!
[Yes] ==> [No]

"I have a responsibility..."

"If Kainas was in your place, wouldn't he accept the petition and help the Knights?"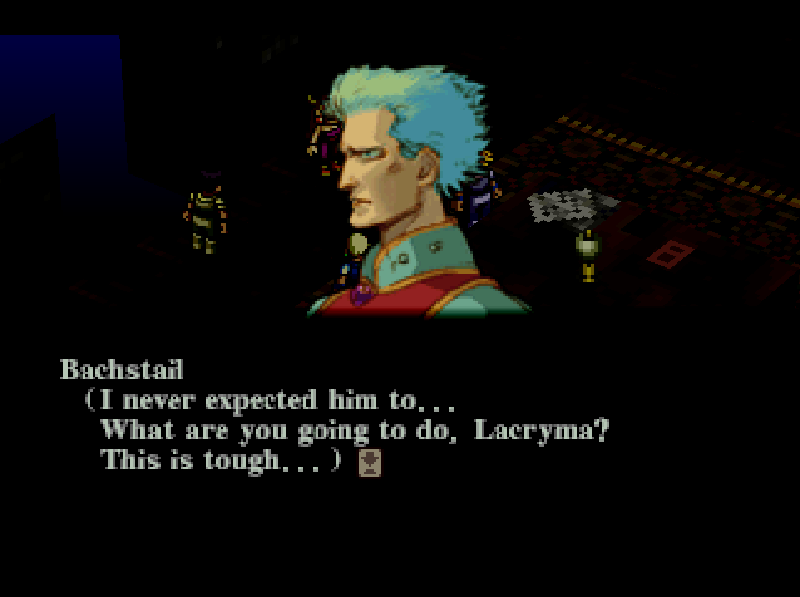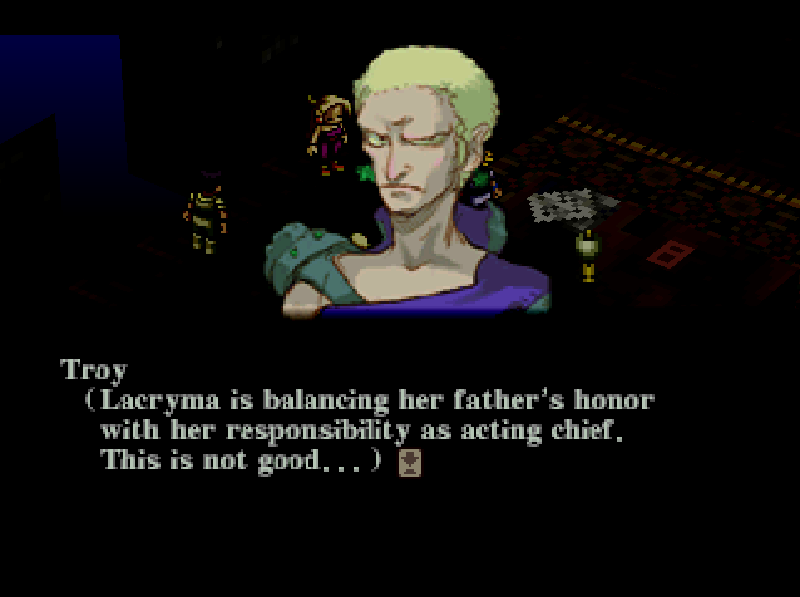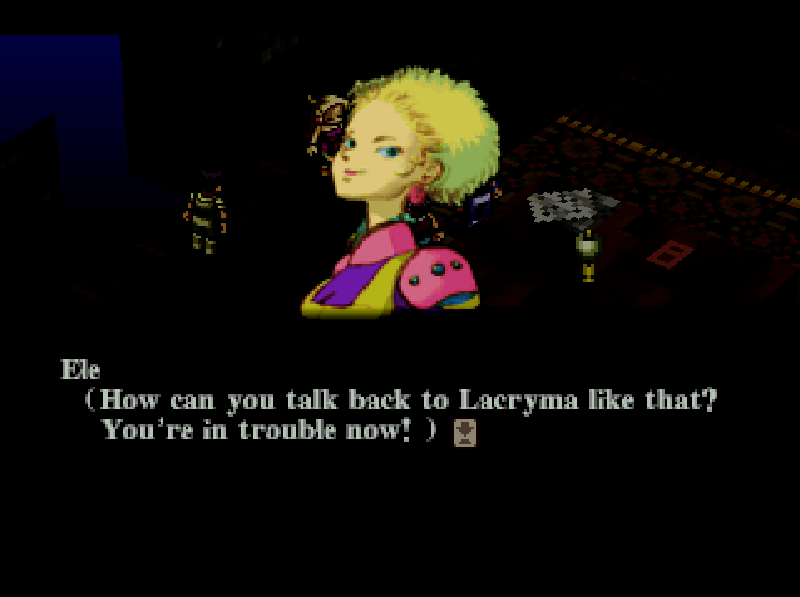 But thou must!
[Yes] <== [No]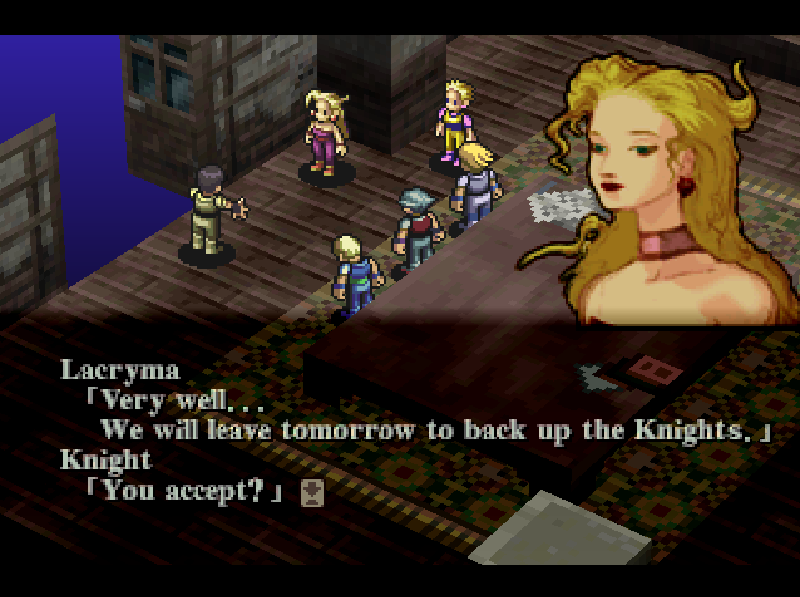 "One condition... We do not cross the border."
Knight
"Understood."

"Are we going to get rewarded?"

"Good question."
Knight
"Money will be given after the war... As for now, we will give you Text our Knights use."
Holy shit, military grade Kartia. Wait, that implies that what we've been playing around with have been for civilians.
Rebus is a scary place.

"What about permission to use it?"
Knight
"Already included."
I think what Lacryma is talking about is the License to use the Kartia, and not just a temporary wartime permission.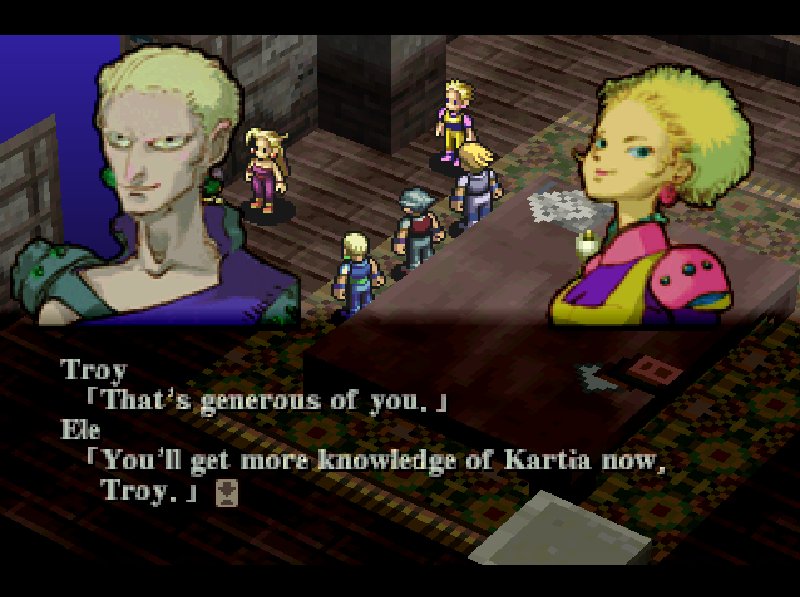 "It's no fun with Text that's already deciphered."

"Why? It saves us trouble."

"Deciphering is the fun part."

"You must be into masochism."

"Yeah, and I get sick of it sometimes."

Another word I never expected in a 90'ies game. Anyways I share Troy's love of studying things to gain insight.
In my case it's how to break down a game and crush it's infantile difficulty into millions of pathetic little pieces, that brings a smile to my face.
But it's also about figuring out if it's worth breaking it down. Play card games and mod items in FF8 to have Squalls ultimate weapon on disc 1? Or just
farm some fishes on the beach to mod and junction into his strength stat? One takes a bazillion hours and the other takes 10 minutes tops.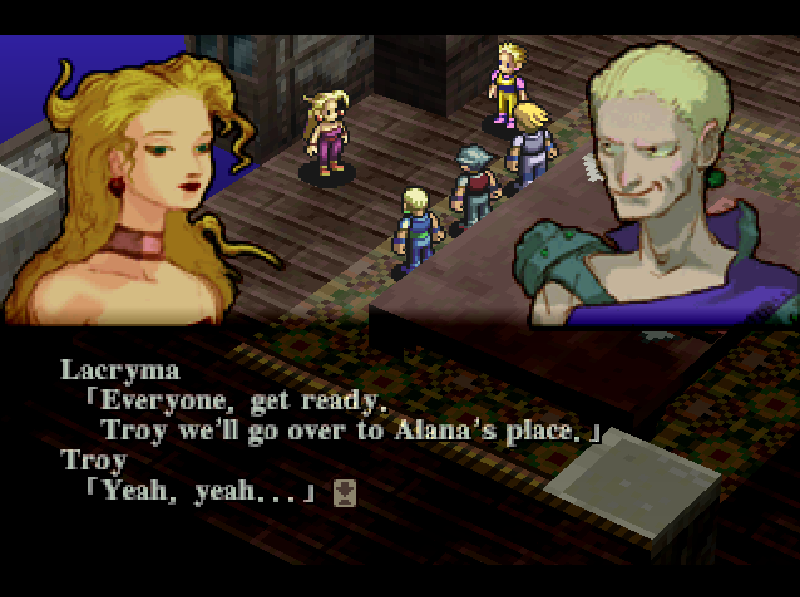 "Are you sure about this? I hope I wasn't too harsh."

"It was my choice, Kun. Don't worry."

"I'd say that was an appropriate measure she took."

"You mean she compromised."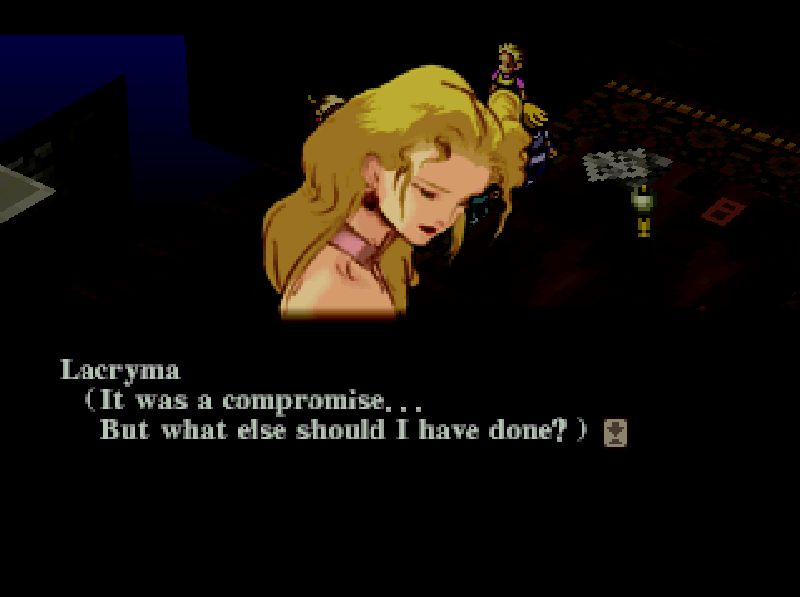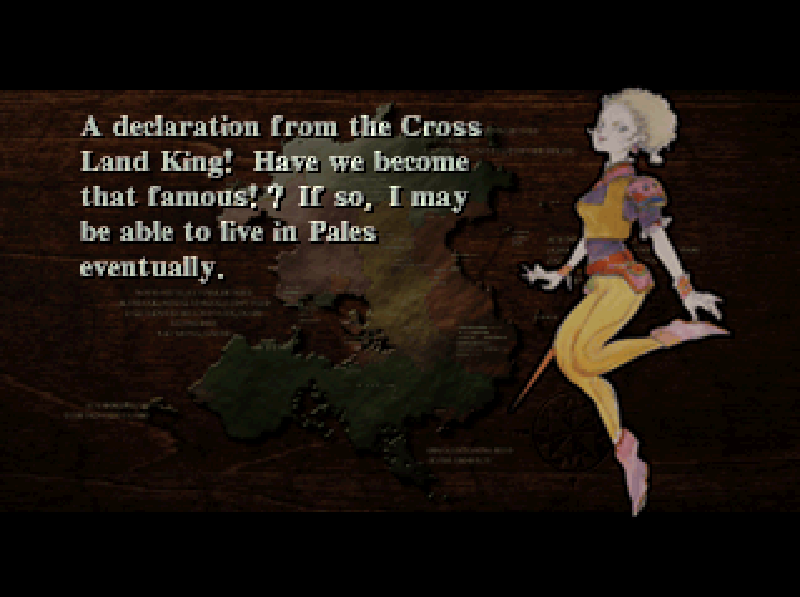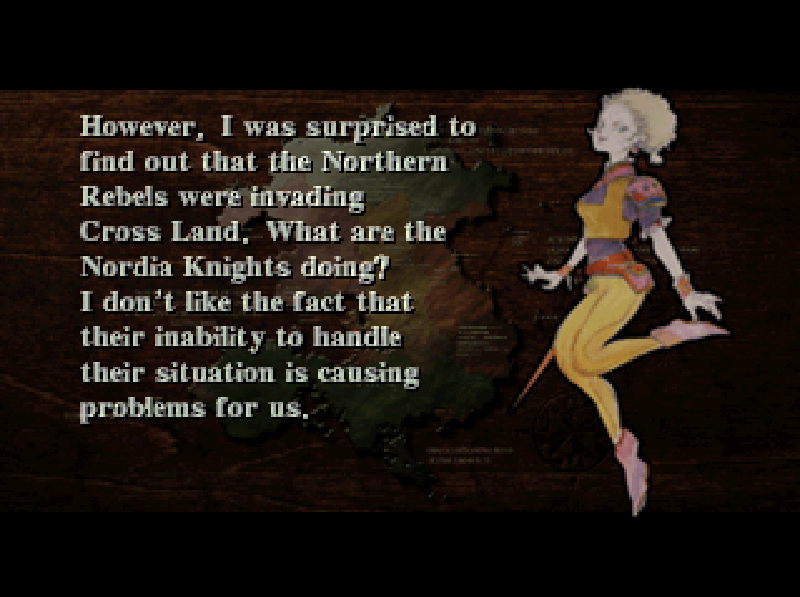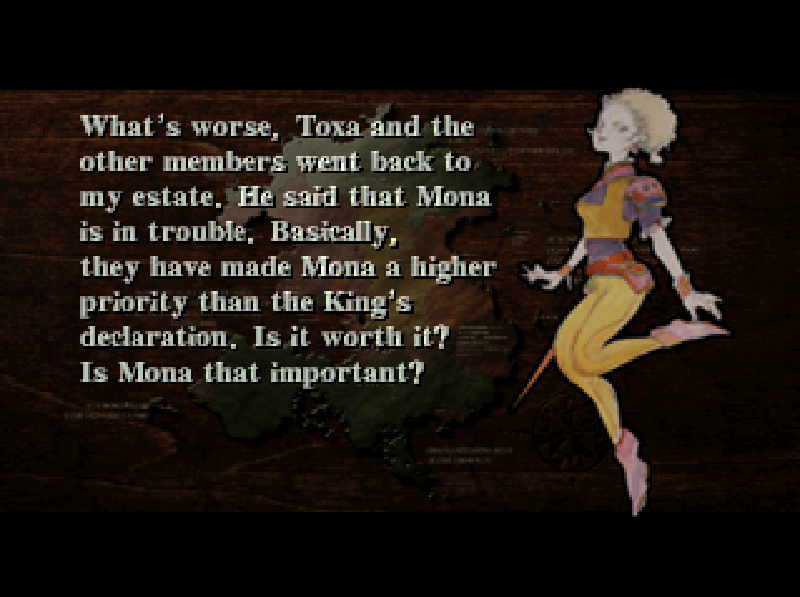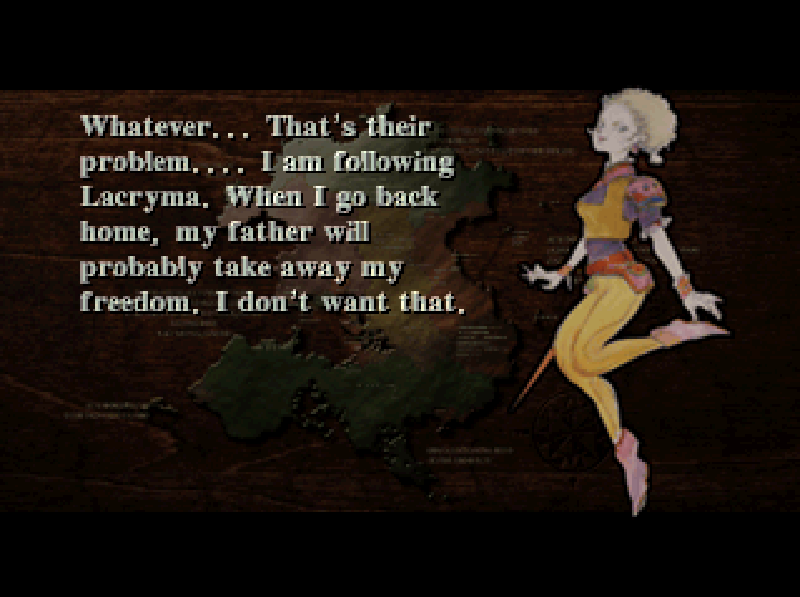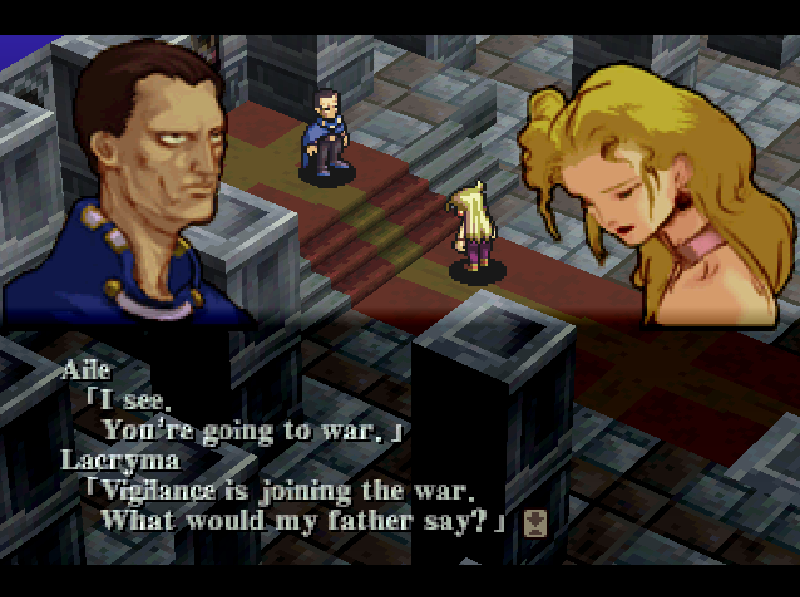 "I don't know what he would say..."
Posha shows up

"Lacryma, can I go with Toxa?"

"I can't say no, but..."

"I have to test myself. I want to go with Alana and Toxa."

"Ok... But be careful."

"Ok."

"Don't push yourself too hard."

"I won't. I'll see you later."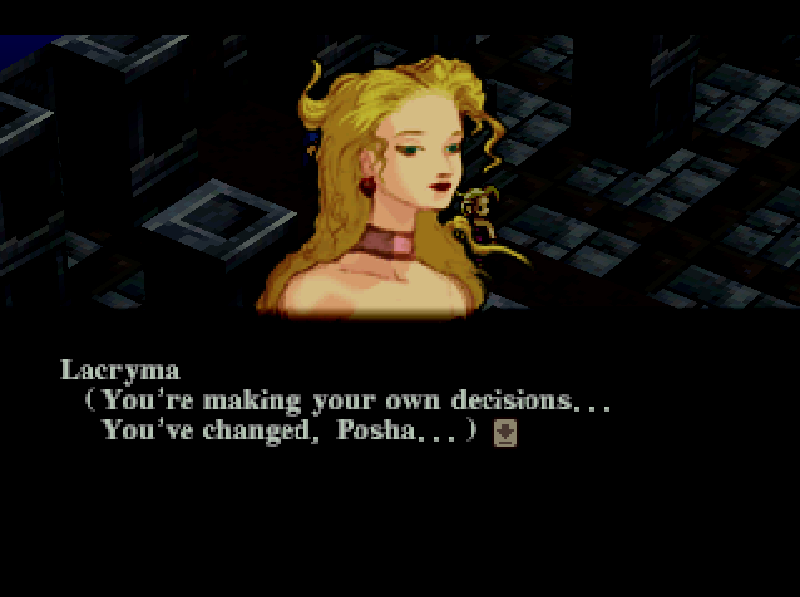 Yeah, and for the better.
It's good to see Kun grow into his own. Even though he is in love with Lacryma, doesn't mean he won't speak up against her, when she does something he thinks is wrong.
Take note kids, you can love someone and disagree with them.
Next time, we're gonna go with Toxa and save his girlfriend.
Lacryma Episode 20 Chapter 10.