Introduction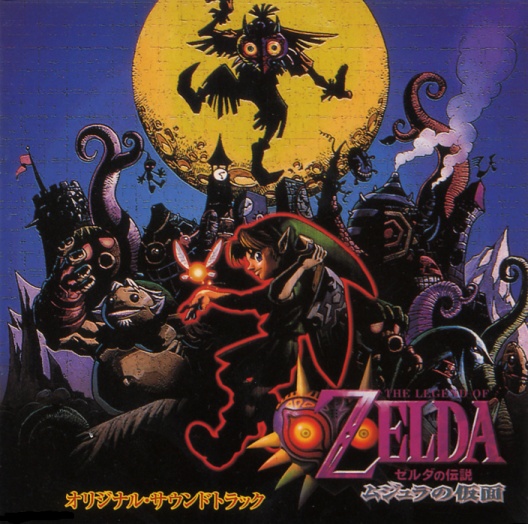 The Legend of Zelda: Majora's Mask
is the sixth Zelda game, second of the 3D games. People seem to have pretty varying opinions on it, because it puts a heavy focus on sidequests, and there are only four dungeons! The sheer amount of sidequests can be daunting, and so the game can be hard to get into if you're used to the style of Ocarina of Time. I fall into the group that absolutely loves the hell out of this game.
The thing about Majora's Mask is that there's a schedule for everything that happens. The game is set over a period of three days, and you're given the ability to reset the sequence. It's impossible to do everything in three days, so there's going to be some heavy editing involved here to get it all under control. There's going to be a lot of use of the time reset.
Joining me in this LP will be A Wooden Palisade, along with pretty much all of our bros throughout! I can't promise we'll get this game done efficiently, but I'm sure that it'll be a lot of fun either way.
By the way, both of us have twitter accounts that you can find here:
Ambisagrus,
A Wooden Palisade.
Just don't expect anything really interesting or meaningful.
Also,
Don't talk about the Zelda timeline.
Please! It never ends up being a meaningful discussion.
Without further ado, Let's Play Majora's Mask!
By the way, in the first two videos we had a bit of a demon issue, but as of the third we're pretty sure they've been exorcised, so that shouldn't be a problem from then on!
Table of Contents
Fanart!
PopularEnergyDrink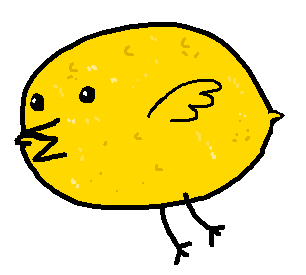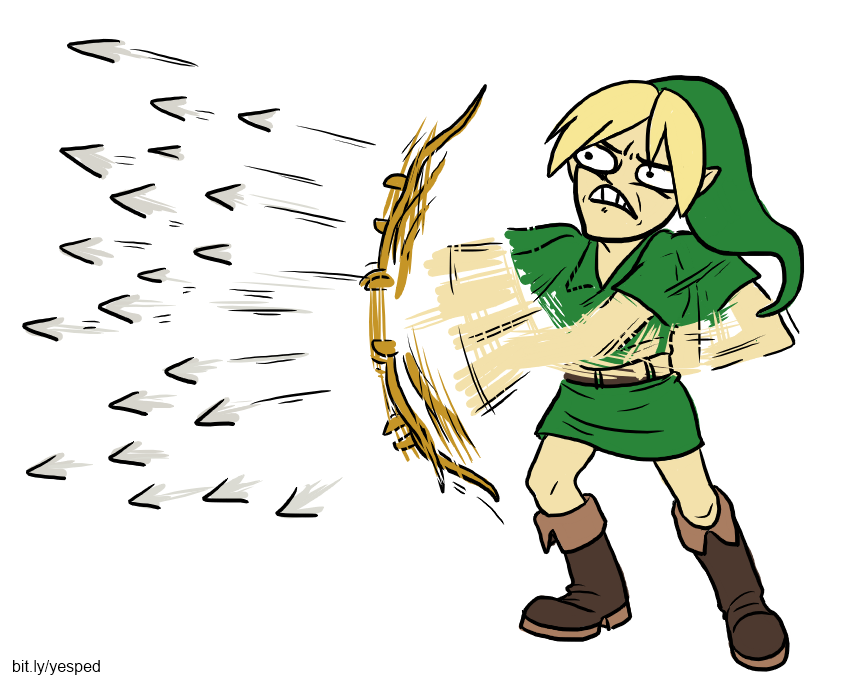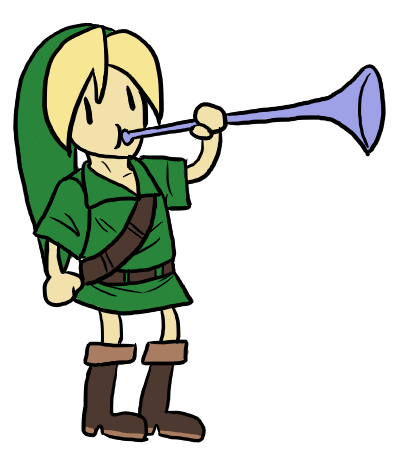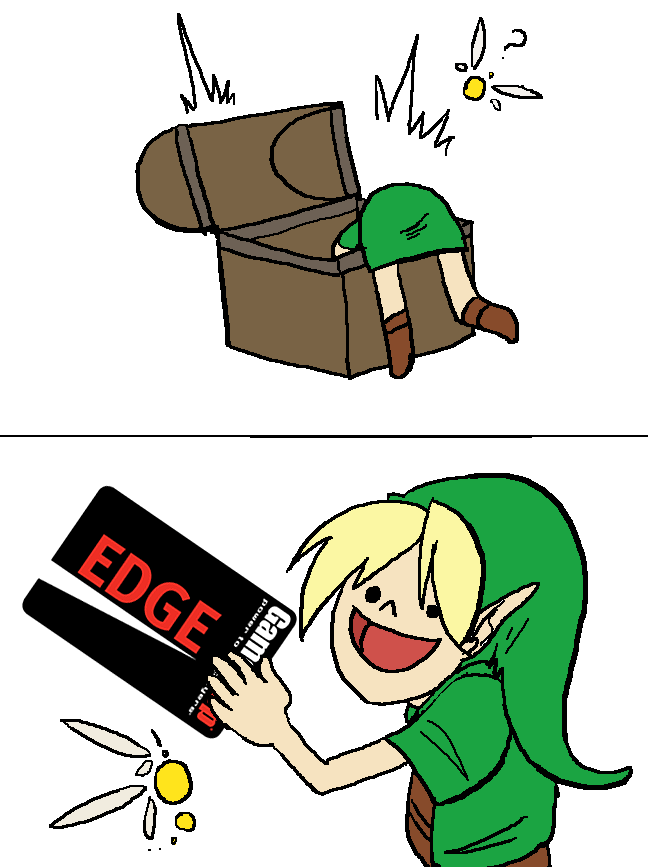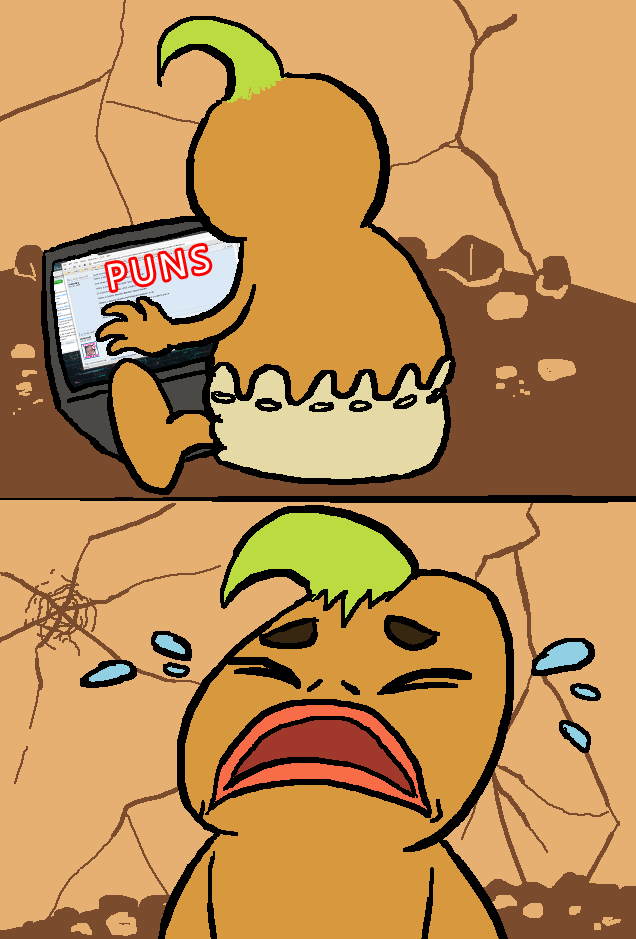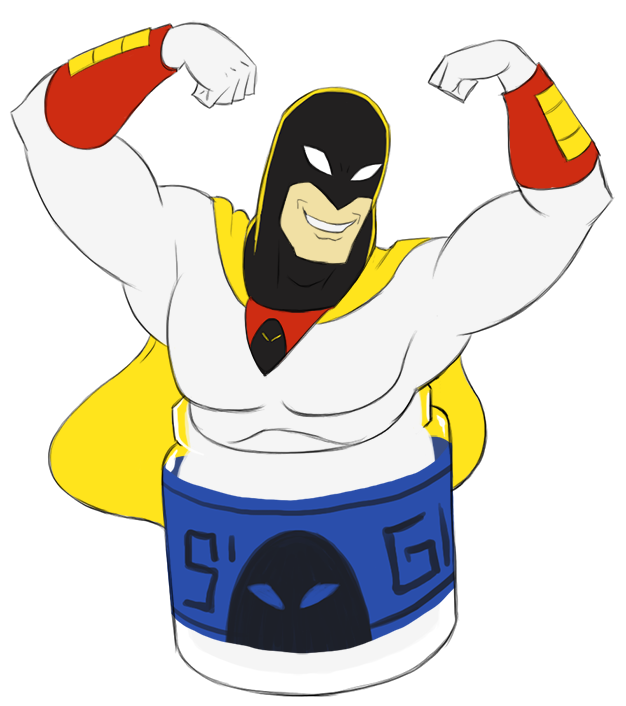 General Ironicus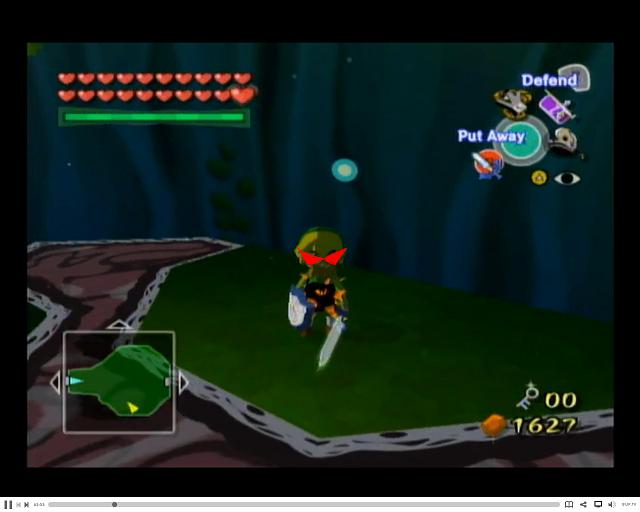 Eucyon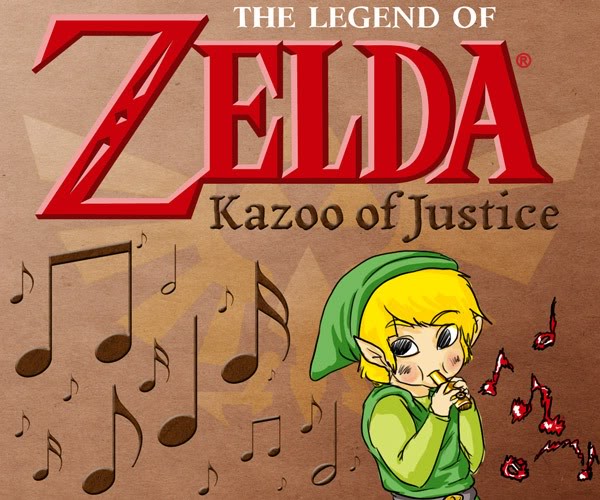 gridirongrandma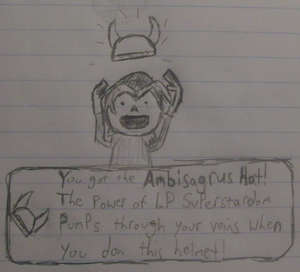 Chu Chu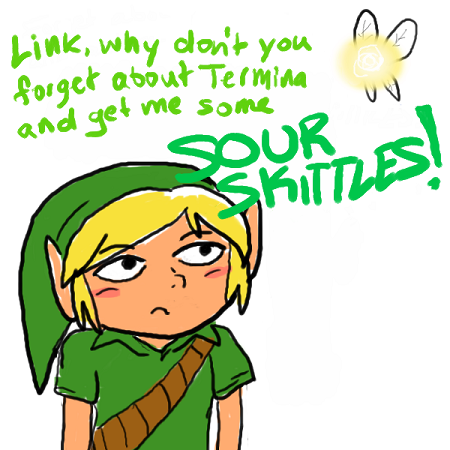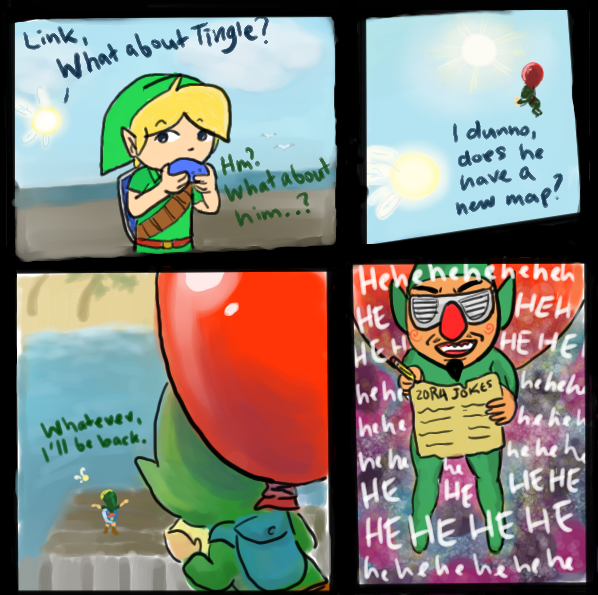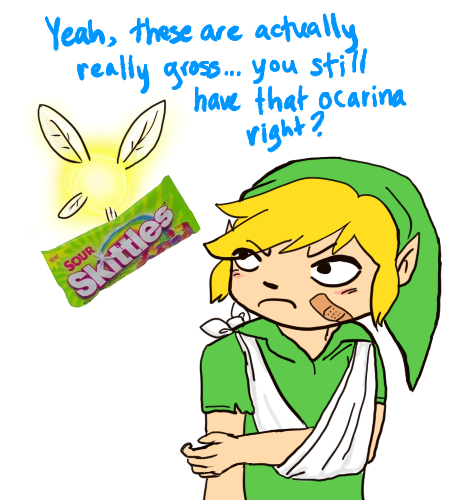 TheNork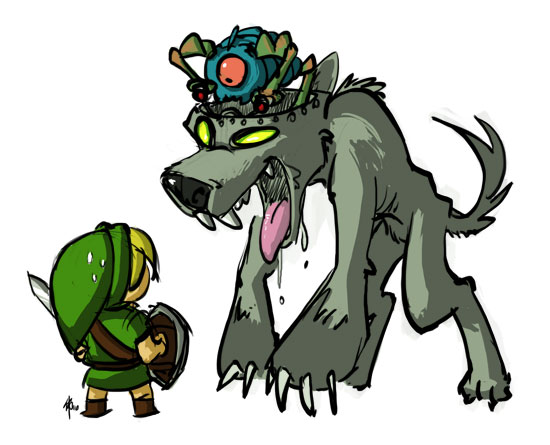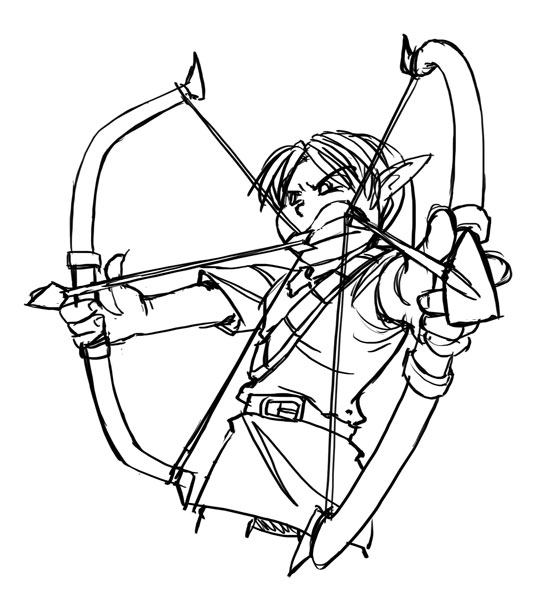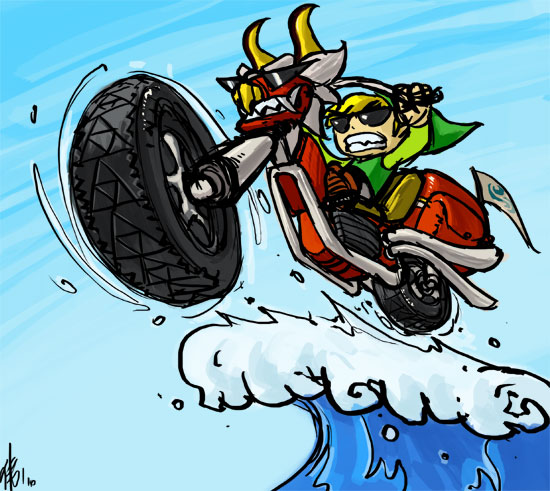 Sneaking Mission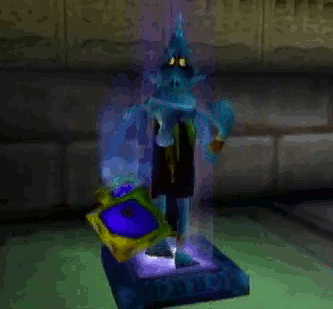 Spamantha

SloppyDoughnuts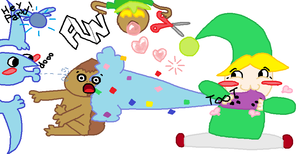 Character Bios!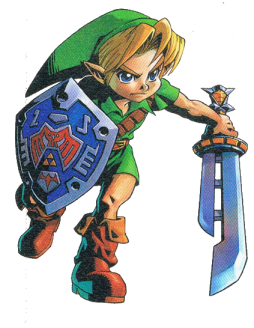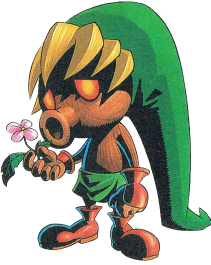 Link
in Majora's Mask is the same one as Ocarina of Time. He's kind of a badass now. Did you see all those flips he was doing?
Damn.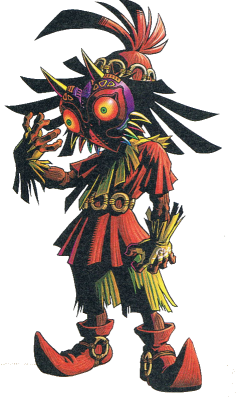 The Skull Kid
is the antagonist. He's normally just a tricky little punk but he's wearing...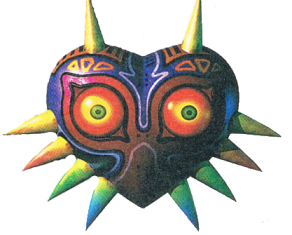 Majora's Mask.
The mask is an occult item of unknown origin, but it gives the wearer all sorts of crazy evil magic. The skull kid stole the mask from none other than...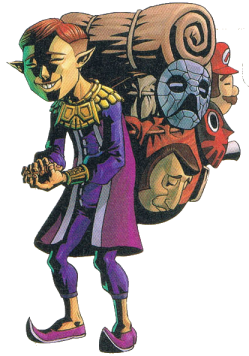 The Happy Mask Salesman
. Probably the same one from Ocarina of Time, he travels the world collecting masks. He's kind of a weird guy.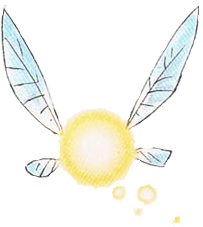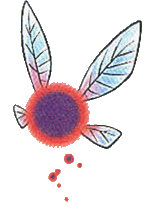 Tatl and Tael
are fairies that are friends of the Skull Kid. At the start of the game Tatl gets separated from him and joins Link, giving him advice and basically doing Navi's old job.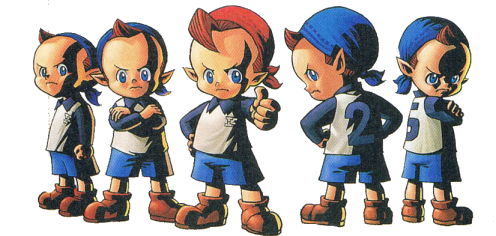 The Bombers
are a gang of kids that hang out around Clock Town. They seem like jerks but they're actually good kids, devoted to helping the people of the town. They're totally racist against Deku Scrubs though.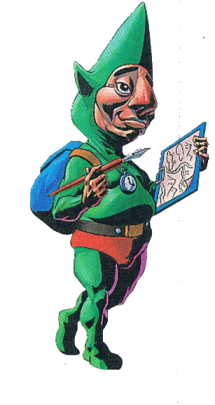 Oh,
fuck you.