Part 1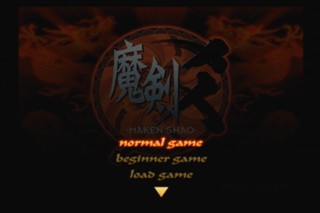 So, starting the game, title screen.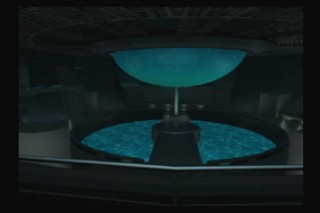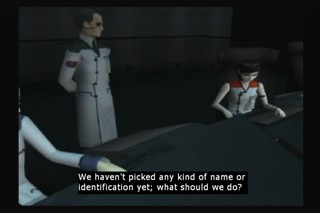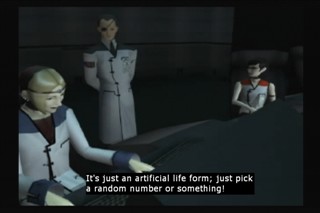 They're into the final stages of creating this great sword yet they don't have a codename yet. Male scientist's name is J.J. Jones and the woman is Ann Miller. The guy behind them is Sagami Hiromitsu, head of the lab.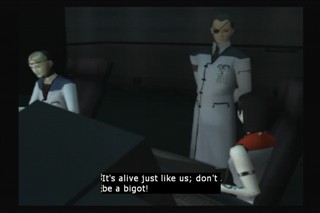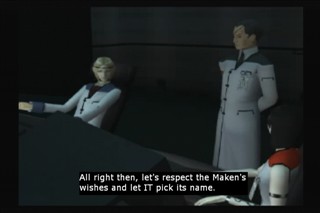 NO DISCRIMINATION AGAINST SWORDS!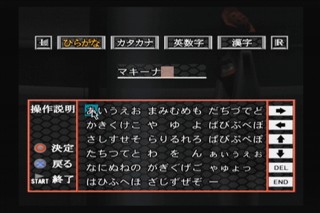 This is where you name your sword. I'm going to be boring and go with the default, "Machina."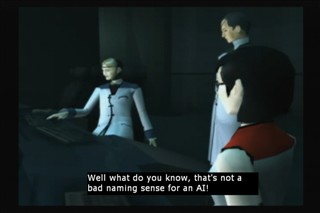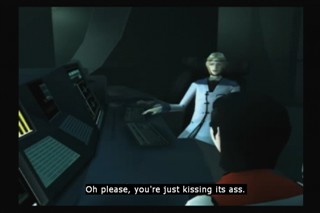 These two scientists clearly don't get along very well.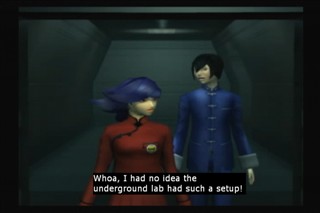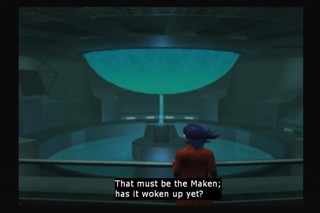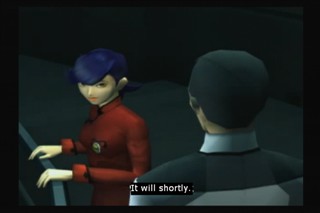 Letting random teenagers into your super-secret weapons development facility is such a good idea!
The girl is Kei, Sagami's daughter. The guy is Yamashiro Kou, her whiny friend who serves very little purpose in general.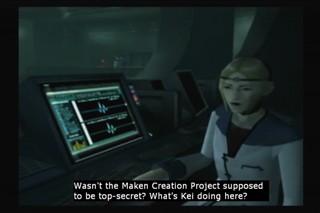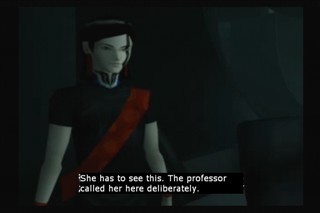 I dunno, I think J.J. probably has the right idea here. The guy taking to him is Li Feichao, Kei's private tutor.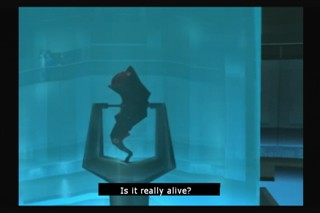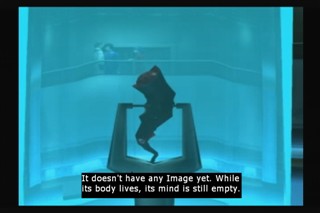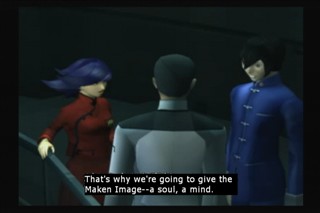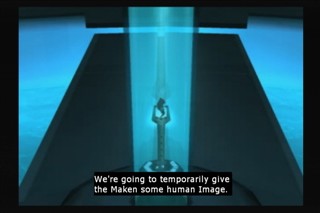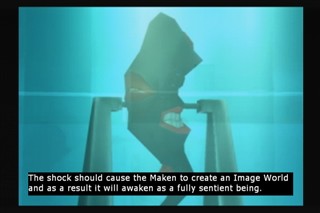 That weird thing in the last picture is you, the "Maken."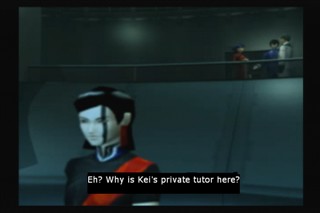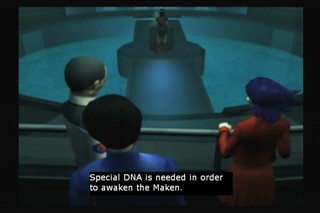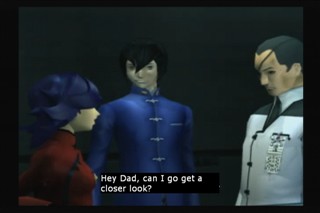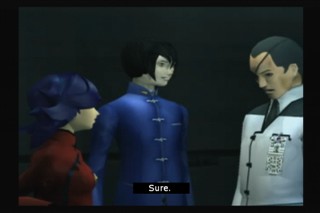 I'm not sure I'd let my daughter get closer when waking an experimental sentient weapon.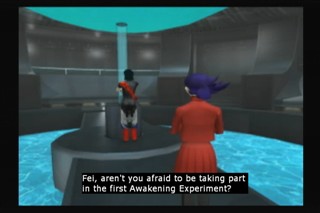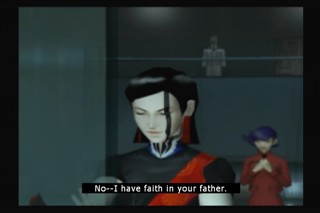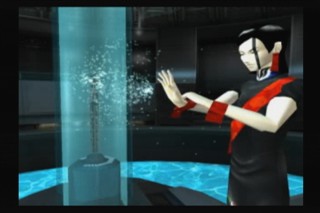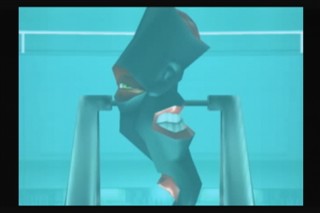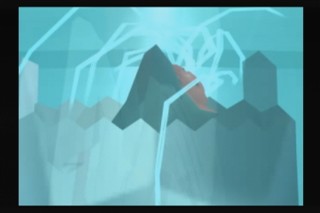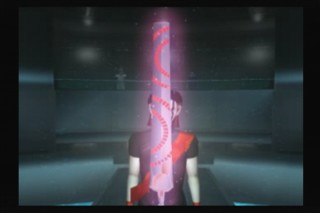 It didn't come out too well in my screenshots, but the Maken is picking up little pieces of white stuff around it with tentacles coming out of its top to form the shape of the sword itself.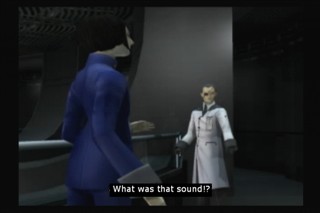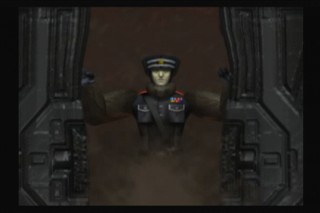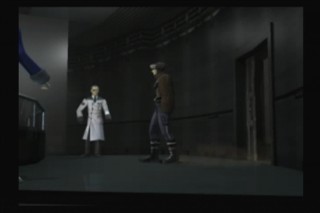 Uh oh, an uninvited guest.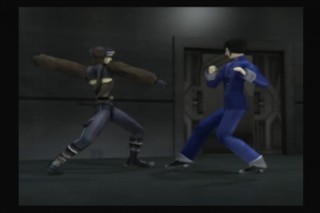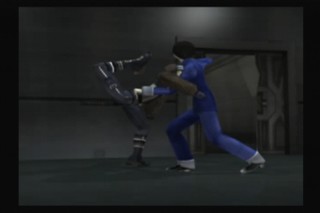 Kou is obviously not very smart, attempting to attack what is clearly some sort of military guy. He gets the crap kicked out of himself.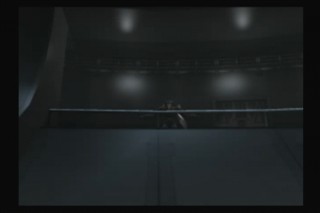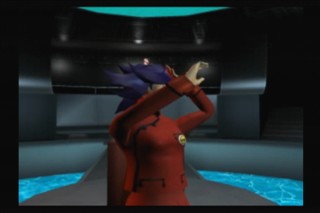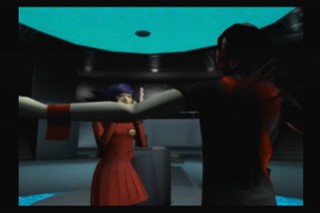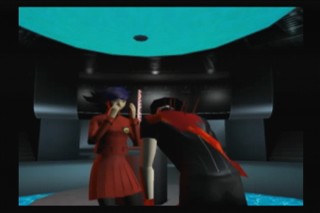 OH NOES, THE GUY WHO WAS SUPPOSED TO AWAKEN THE MAKEN IS DEAD!
It's hard to tell from the picture, but the army guy just spat a whole bunch of scalpels at Kei and Fei. Interesting trivia: that character is actually patterned after a real life Russian serial killer, Andrei Chikatilo, who gouged out the eyes of his victims with a scalpel.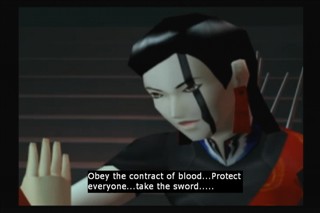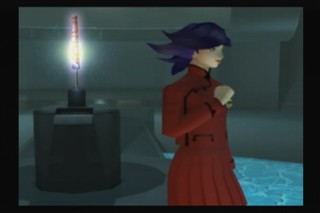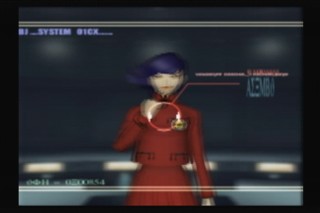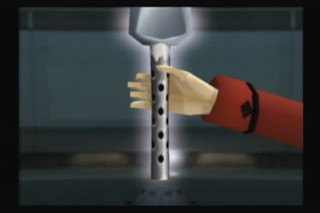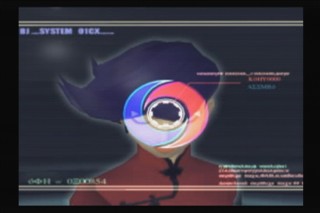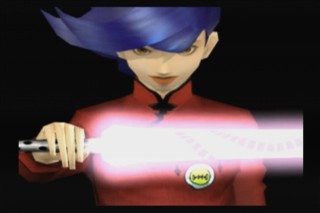 And so Kei is the one who awakens the Maken, and subsequently gets possessed by it.
Level 1-Kanazawa