Part 25: Being less stupid in Netopia.
Last time, on MegaMans Battle Network 2: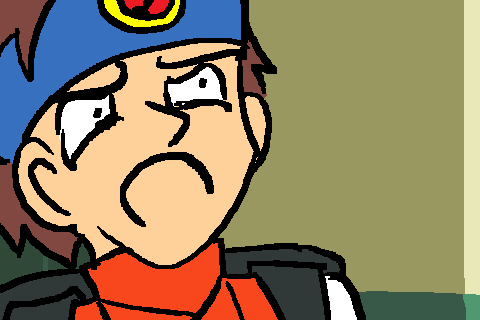 Oh well. I'm sure leaving Mega on the floor of the hotel room in a hissy fit will continue to be a good idea.
...well, at least I don't have to worry about those missing chips anymore!
.....wait this isn't an improvement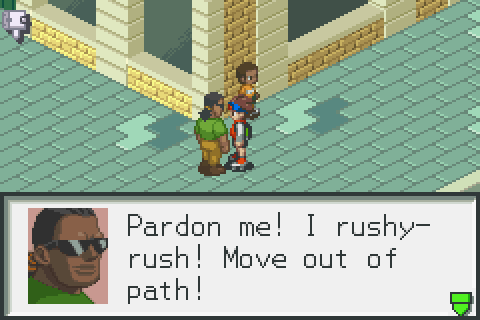 OK, I don't think I can deal with talking to people on this street right now. Let's head to the park near the castle and get some fresh air.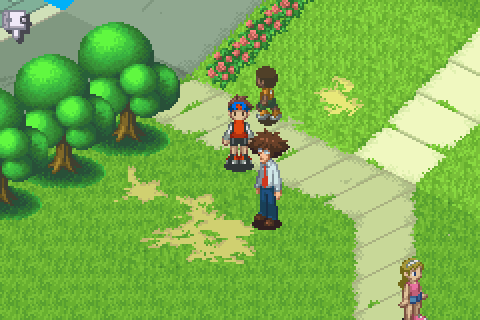 oh
oh holy crap
is
is that who i think it is???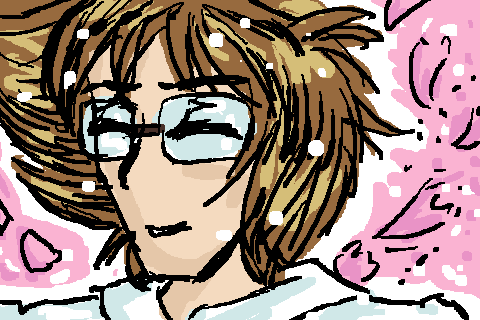 oh my gosh
IT'S HIGSBY!
Oh wait, if you haven't played any of the MegaMan Battle Network games this won't be so exciting for you. Hmmm.
MegaMan Wikia posted:
Higsby is first introduced as a substitute teacher by Ms. Mari lecturing on Battle Chips in Lan Hikari's class 5-A, although he acts oddly and asks the students to trade chips with him. It is revealed that this is a ruse; Higsby is actually a World Three agent that instigates the WWW's Re-education Program after class. He locks down the school to prevent escape and projects Lord Wily's image on the blackboards which spouts WWW propaganda to brainwash the students and staff. Then he ties up Ms. Mari in a storage room to prevent anyone from opening up the doors with an ID. After doing so, he bumps into Lan, who was going toward the storage room. His motivation for doing this was the promise of rare battle chips. After being defeated by Lan and MegaMan, he opens a shop and promises to be good from then on, leaving the http://www.

(though what this neglects to mention is that Higsby is an absolutely fantastic guy, easily one of the best MegaMan Battle Network characters)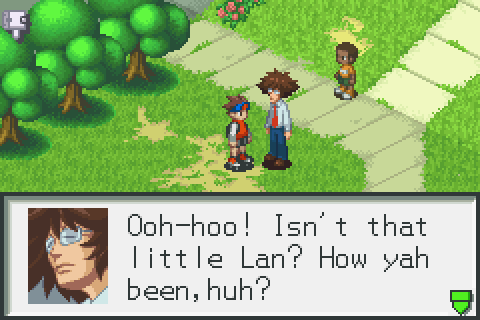 Oh yeah, also he's pretty much a giant neckbeard and has a speech tic where he says 'huh' all the time.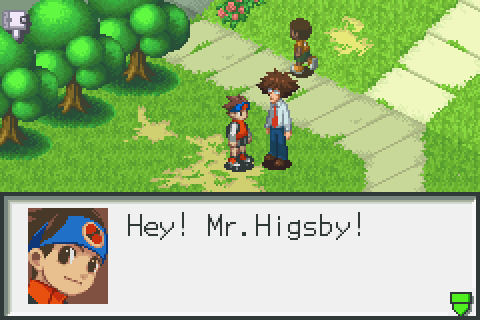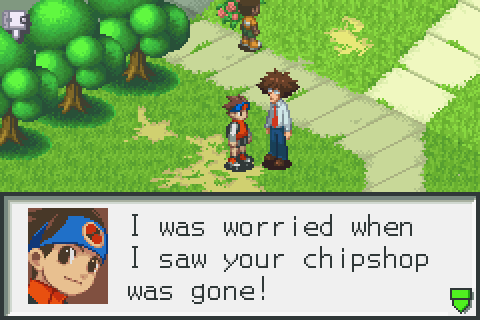 Um...that was mainly because I'm constantly worried about chips, and I guess only to a lesser extent that Higsby is rad as hell. I think the chips thing is a big part of his radness, you know.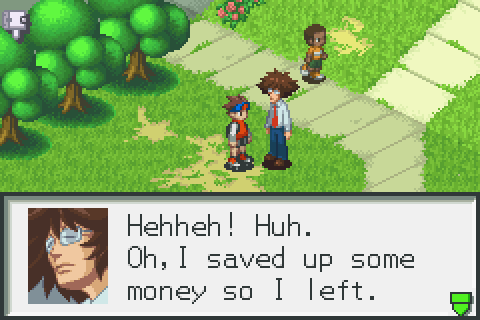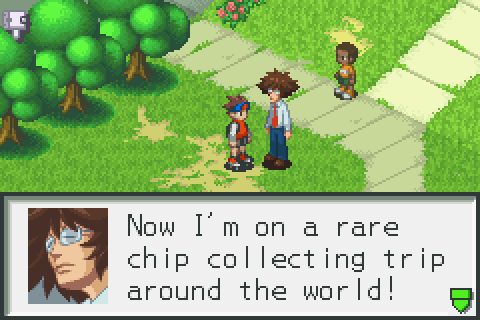 Living the dream.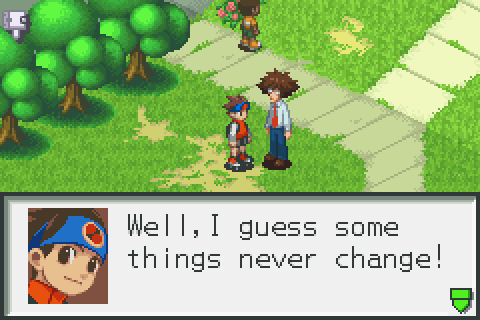 For a second I thought travelling the world collecting chips sounded cool and fun, then I realised that I'll have to travel the world collecting chips to round out my chip library at some point... it probably won't be terribly fun, actually.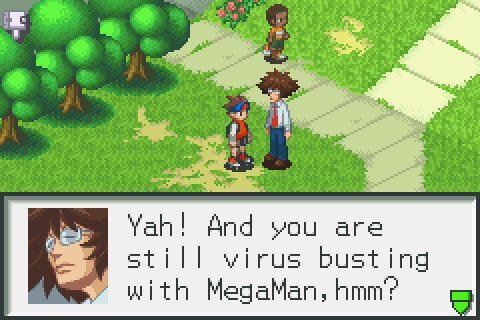 uhhhh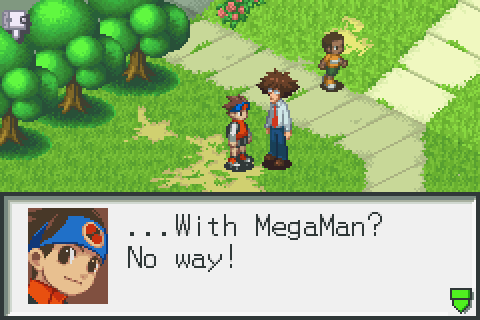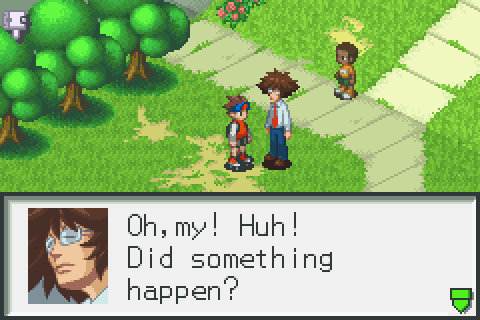 Higsby I'm not sure if you noticed this, but Netopia is butts.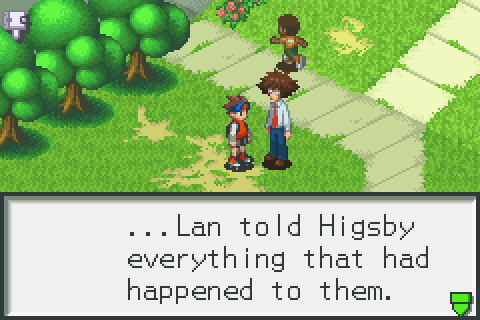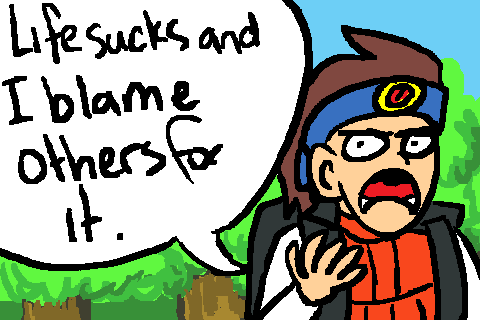 Aah! What?! Was Higsby just... assertive?!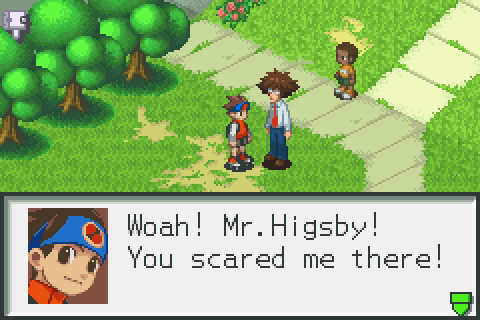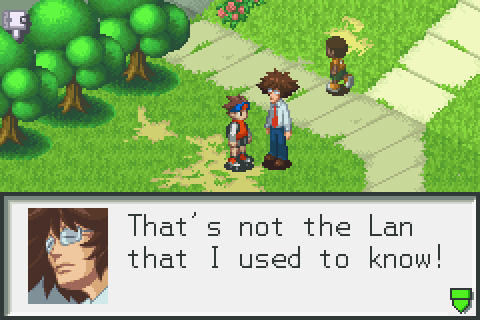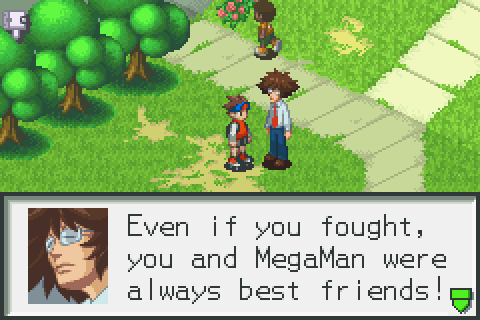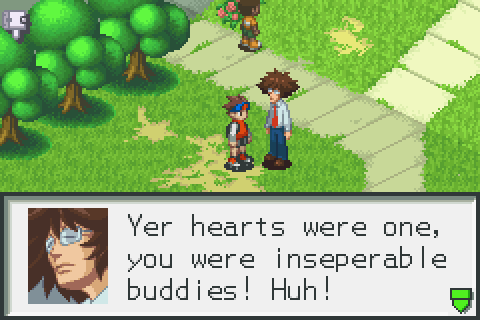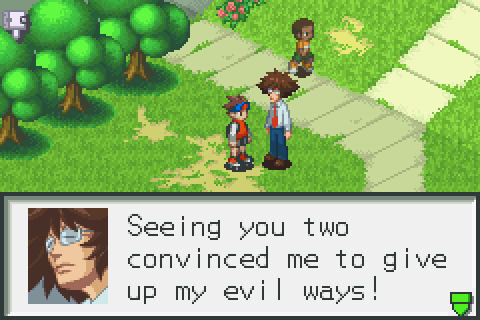 H-Higsby...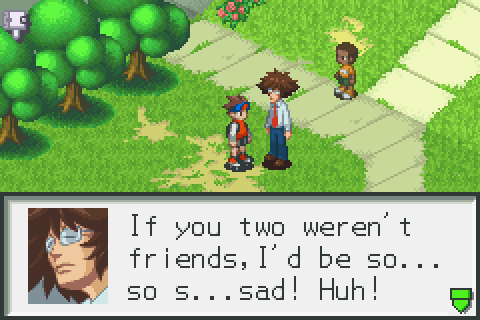 That's kind of touching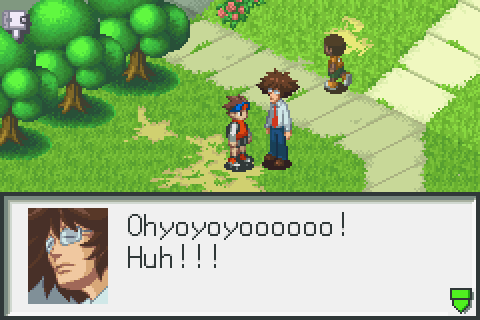 and kind of hilarious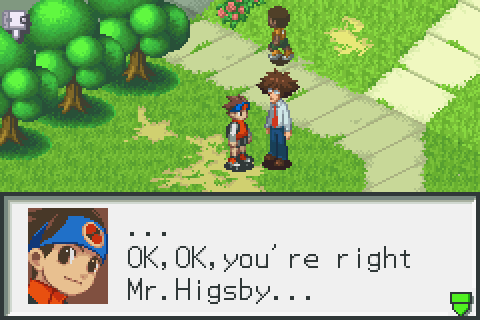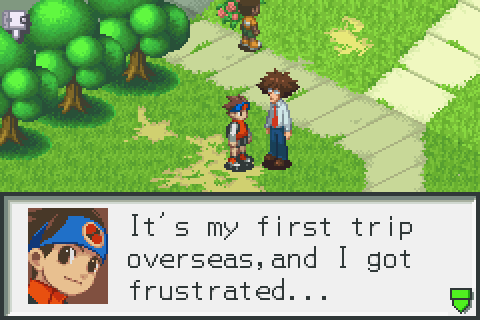 Pretty understandable, especially since Lan's just a kid. And also an idiot.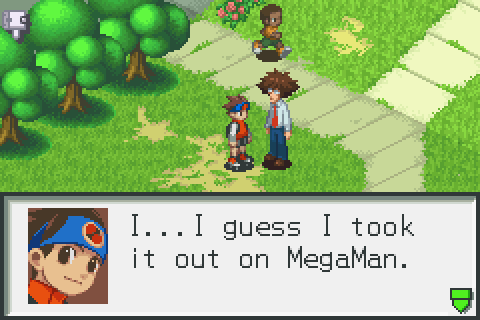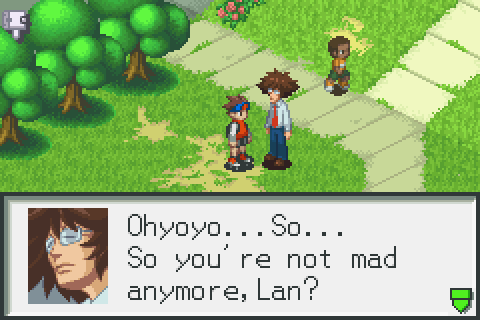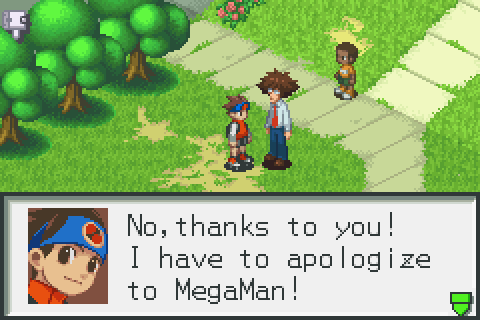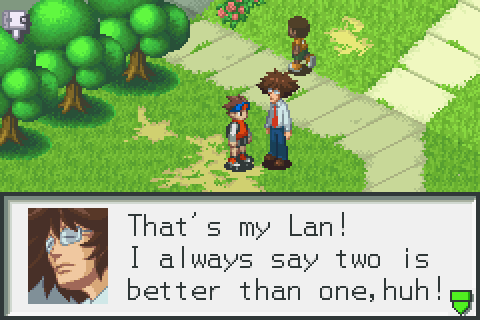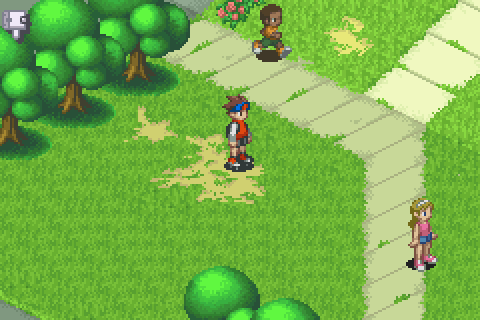 And like that, he was gone.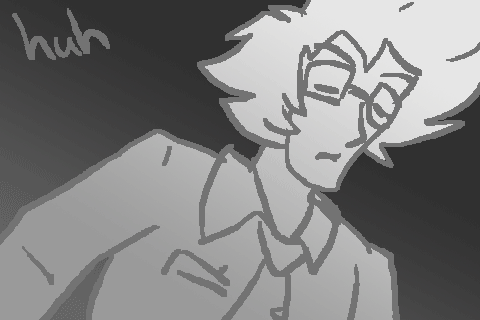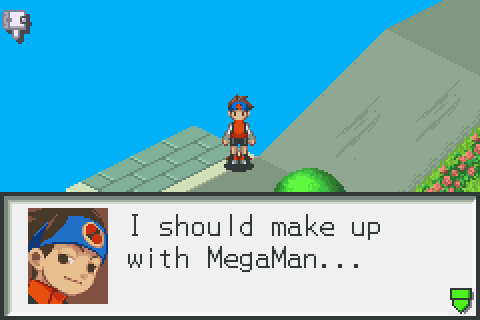 Back to the hotel!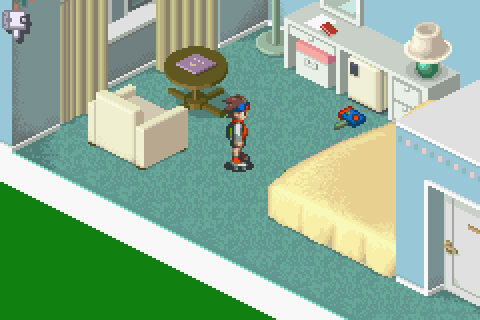 Oh good, Mega's still where we left him.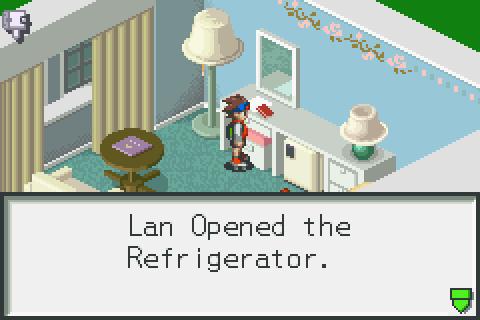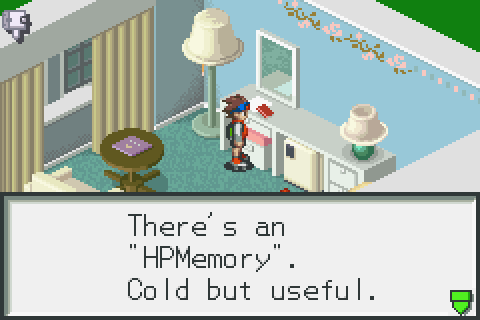 I guess I should give this to MegaMan! Hey, it's probably OK to raid the minibar, maybe we can charge it to the officials.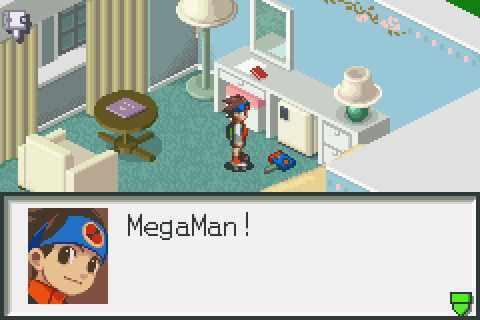 Oh. Right, should apologise to Mega. Priorities!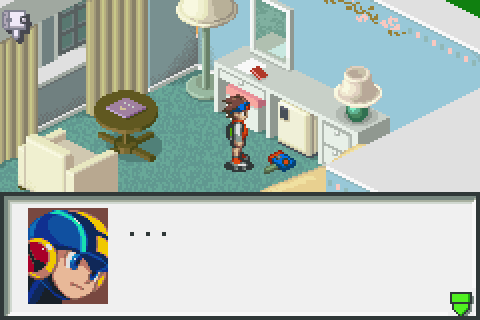 Hey man stop sulking. Lan went out into this lovely Netopian weather, hung out at the park, met a cool dude and learnt about friendship.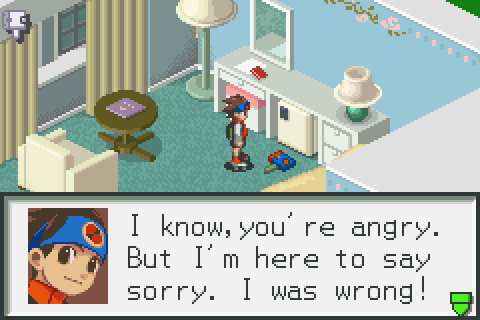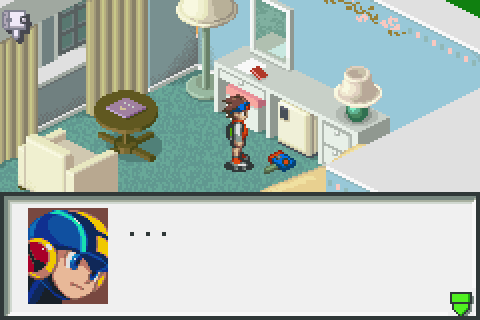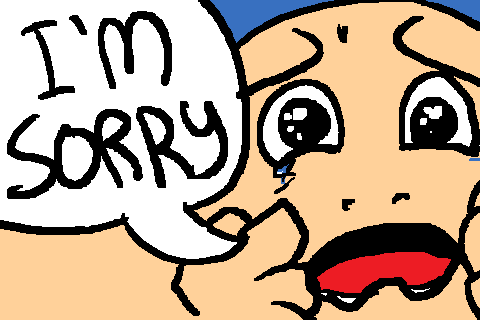 MEGA YOU'RE NOT LISTENING! IT MAKES ME WANT TO THROW YOU ON THE GROUND AND RUN OFF IN A FIT OF PIQUE!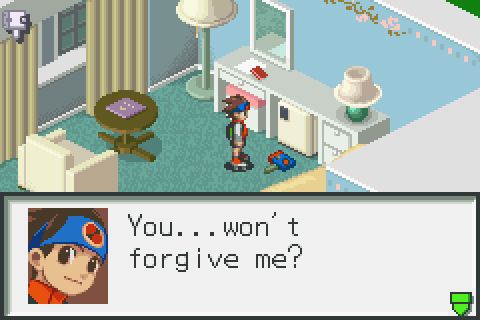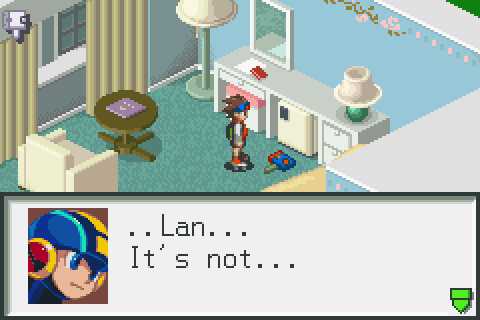 OH MAN MEGA DON'T CRY IF YOU START CRYING THEN I'LL START CRYING AND-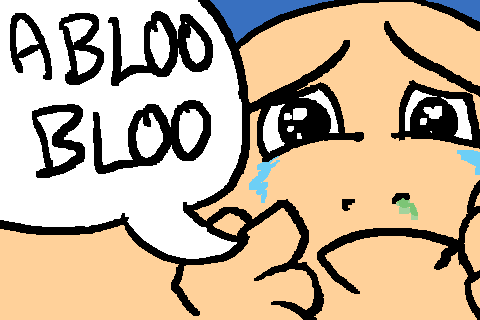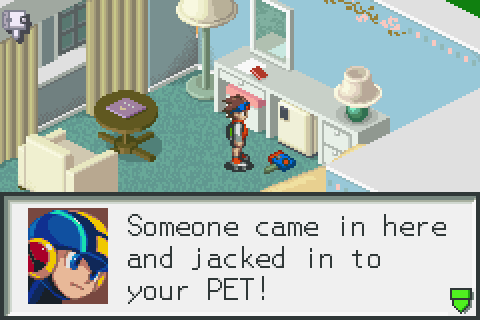 I... oh. I see.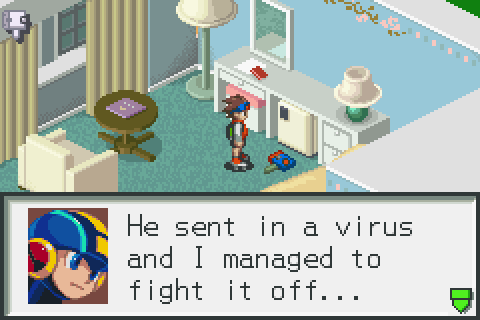 That's pretty hardcore. Navis can't use chips without operators, so I can only assume the virus didn't stay in the back row or it was a horrible drawn-out battle of attrition.
Oh, WoodShield style...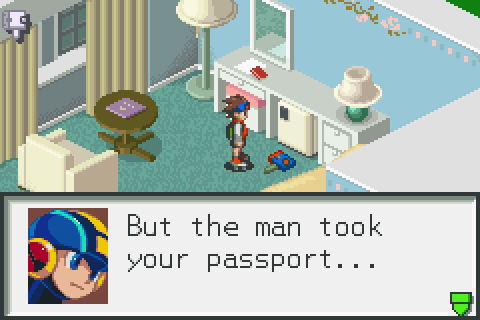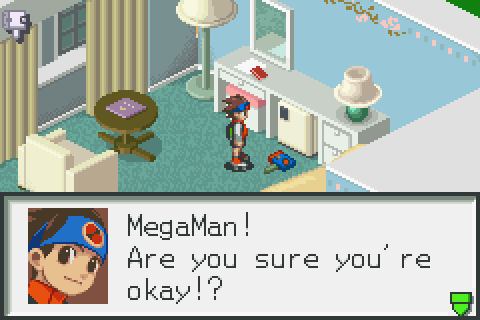 Awwww! Lan, such a softie when he's not having a crank attack. Doesn't even care that his passport is missing, he's just worried about his twin brother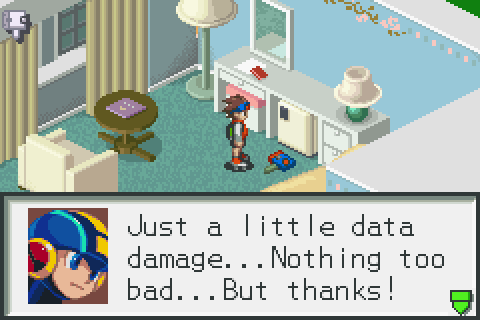 Good thing, too... if anything happened to Mega, well... he's a navi, but it's impossible to make backups of him since he's essentially a digitised person.
What I'm saying is if he was deleted, it would be impossible to recover Lan's passport
also it would be SUPER SAD YOU GUYS I would probably be very bummed out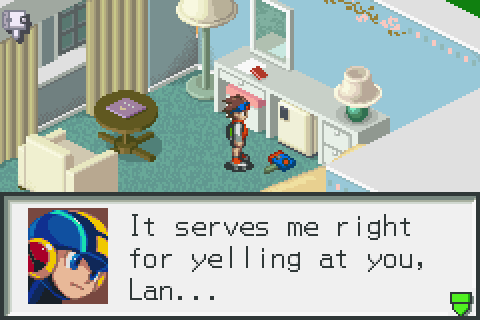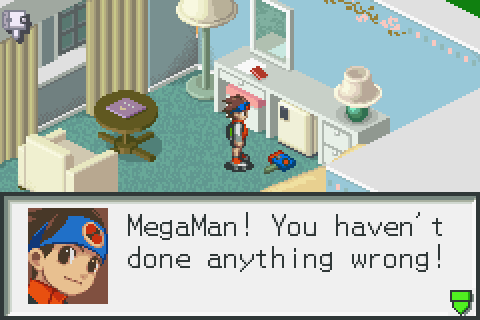 These kids are no good at the angst. Just as well, really.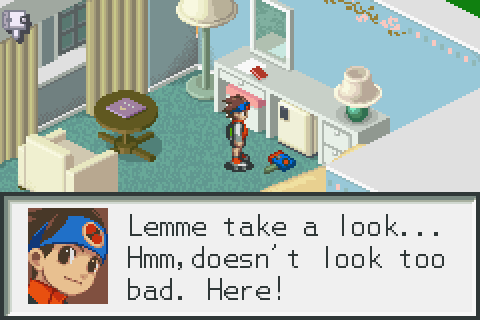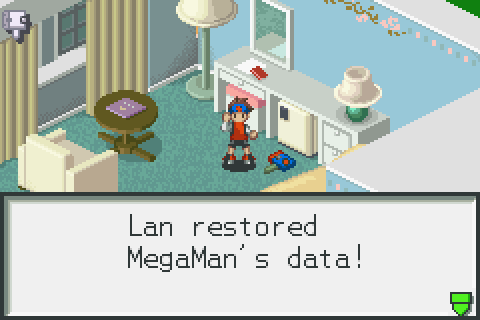 I have no idea how he did that.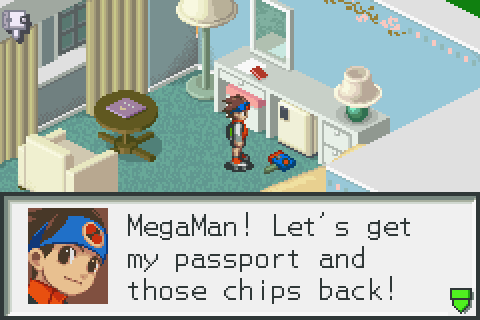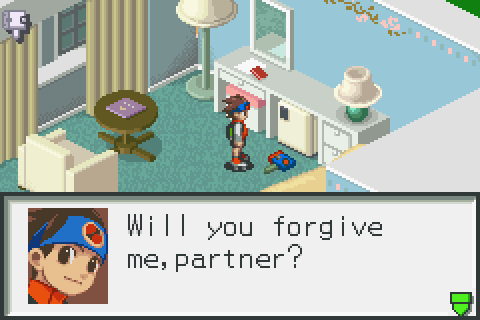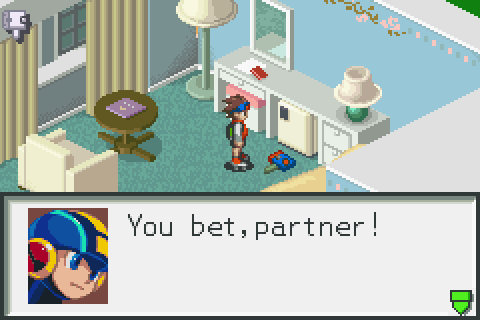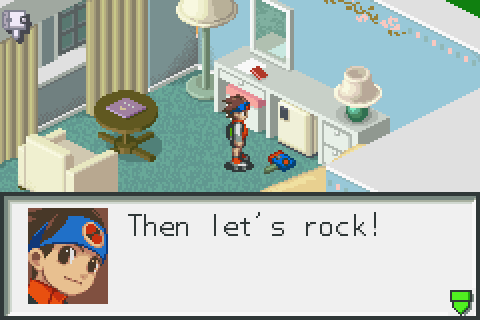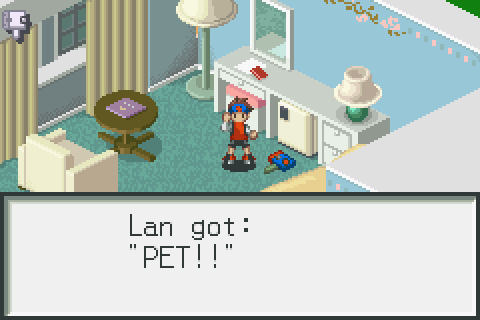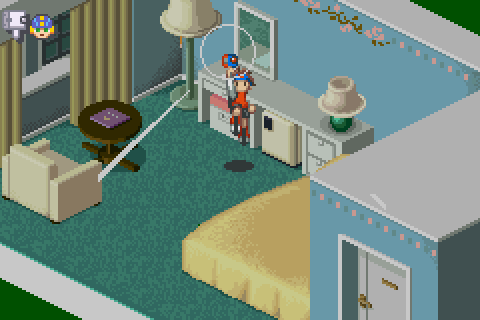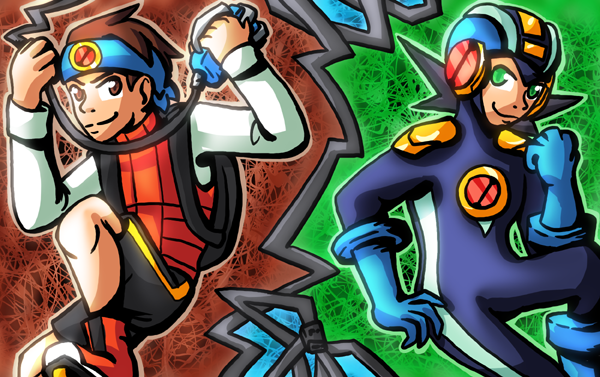 (sorry about the short update! kind of short on time this week, yaaaay...)