Part 26: Dumb things

>>BONUS POST INCOMING<<
"Dumb things and long videos no one really asked for"
Hey, you know how quick Elpizo went down?
Remember how boring it was cutting him down with super OP weapons?
Remember how you asked OP to fix that up for you?
...no? Oh, well, crap, guess I didn't have to make this then.
WELL EITHER WAY HERE'S A VIDEO OF ME DESTROYING BOTH FORMS OF THE FINAL BOSS, USING ONLY SINGLE BUSTER PELLETS, NO ELVES OR CHIPS, AND WITHOUT GETTING DAMAGED. BECAUSE OP IS SLIGHTLY CRAZY AND HAS A LOT OF FREE TIME.
----------
BUT WAIT
THERE'S MORE
DA's talented team of fanartists have made many tributes to Mr. Elpizo and his elves and his moderate insanity. Like this one!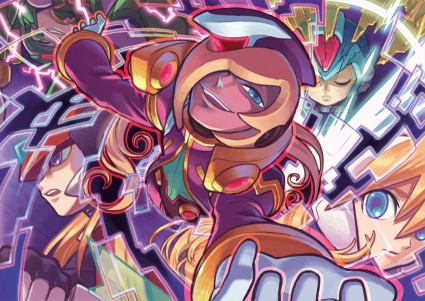 Mmmmm yeah look at all that talent.
SO, ON THAT NOTE, I EXTENDED THE FINAL BOSS THEMES TO 1 HOUR EACH. Supreme Ruler gets all the Elpizo fan art I could squeeze into a 30 minute Windows Movie Maker sesh, while The Last -The Wish Punished- gets nada because it is poopoo and nobody likes Elpizo: Dark Fusion enough to make fan art of him apparantly. So uh, here.
Megaman Zero 2 Elpizo final boss theme - Supreme ruler (Original hyper extended 1 hour+ edition)
Megaman Zero 2 Elpizo final boss theme - The Last The Wish Punished (Hyper extended 1 hour edition)
----------
BUT WAIT
THERE'S EVEN MORE
EVER WONDER WHAT THE WONDEROUS LAND OF LP FOLDER FROM WHICH VIDEOS SPRING FORTH FULLY FORMED LOOKS LIKE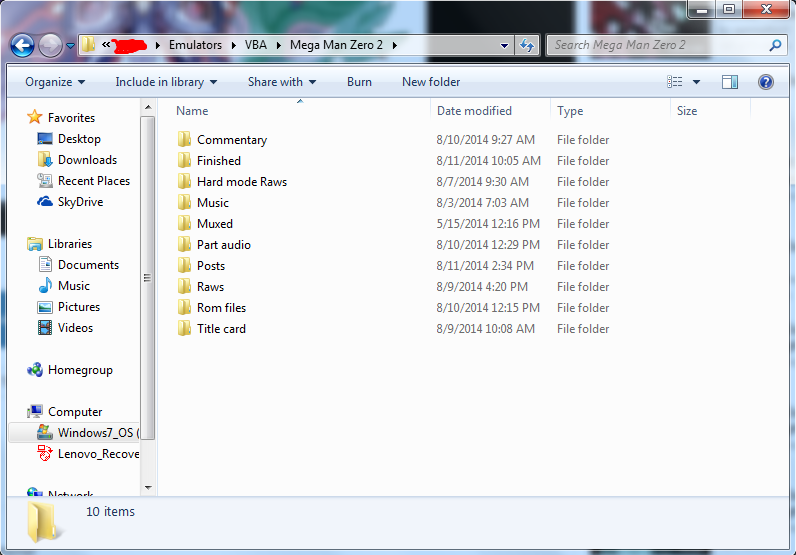 This. This is what it looks like. I'm primarily preserving this just because I'm gonna do a massive purge of my HDD and all of this will be consumed by
Lord Atomos, devourer of files
, but you get to see it too I guess? For the record, the current folder size is 111gb, but I've already gotten rid of a good half of the older/really huge stuff, so it's probably closer to 200 total.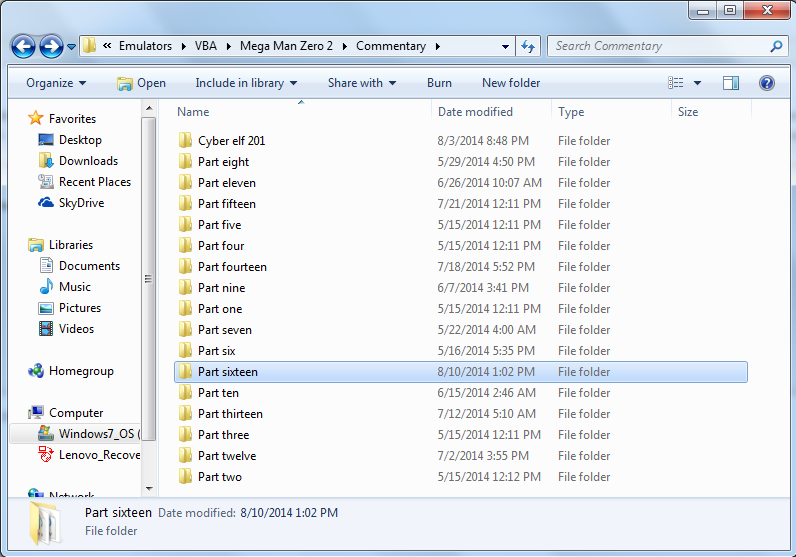 Everything's nice and organized, a place for everything and everything in its place and whatnot. Similar things await you in the two raw folders, and it's where anything relating to the video/audio files and edits go.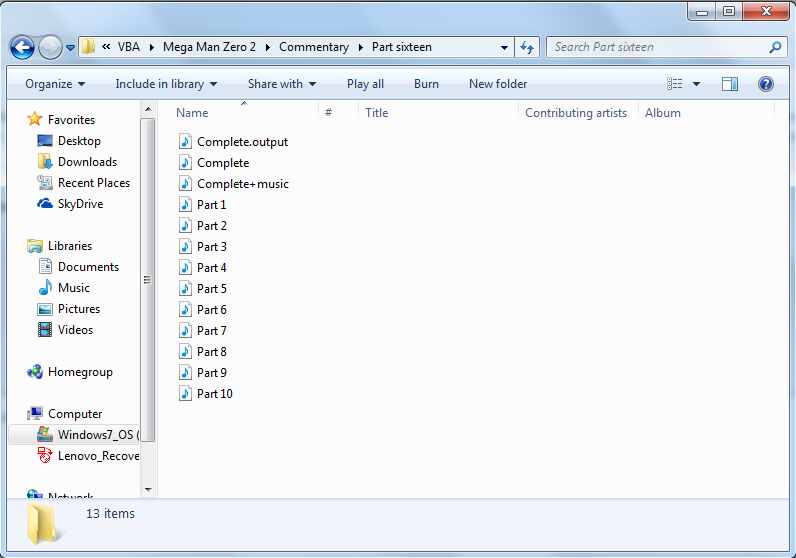 This organization is especially necessary for the commentary, which is for the most part a monstrous, Frankenstinian amalgamation of 1 to 3 minute clips to make it easier on my poor dry mouth. Usually takes an hour min, 3 hours max to get all the bits and pieces sorted out in a way I'm satisfied with. All the starting/stopping points get decided beforehand (usually any time there's a break in the video) and recorded in a word doc and eventually saved in a file titled "Timestamps and editing guidelines".
The complete, complete.output and complete+music files, for the record, are the initial stitching together, the output from
Levelator
, and said output after being combined with an exported .wav of the video and edited for audio balancing.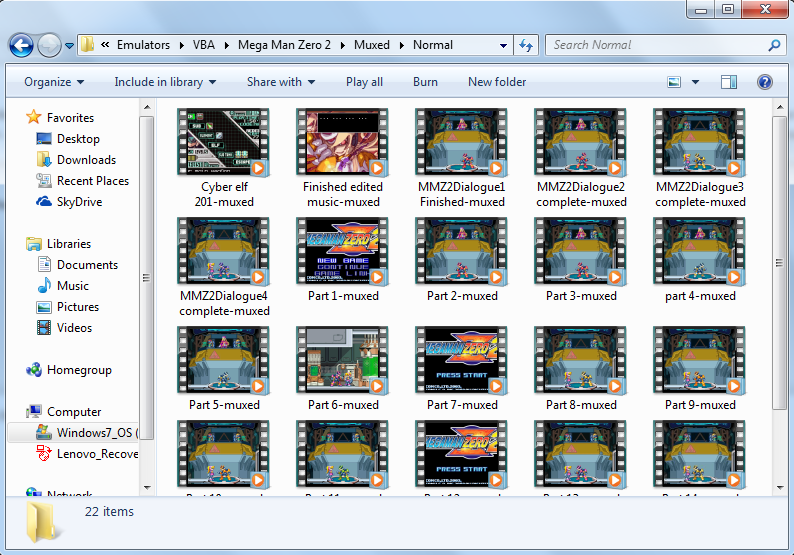 The "Muxed" folder is where all the sexy final uploads live. These are the result of the "complete+music" file being combined with the initial file in Vdub (or Vegas, if need be) and run through MeGui. Nice and small, so that my shite internet is capable of uploading them in only an hour or two, as opposed to a full day. These will likely be the only survivors of the upcoming file Armageddon.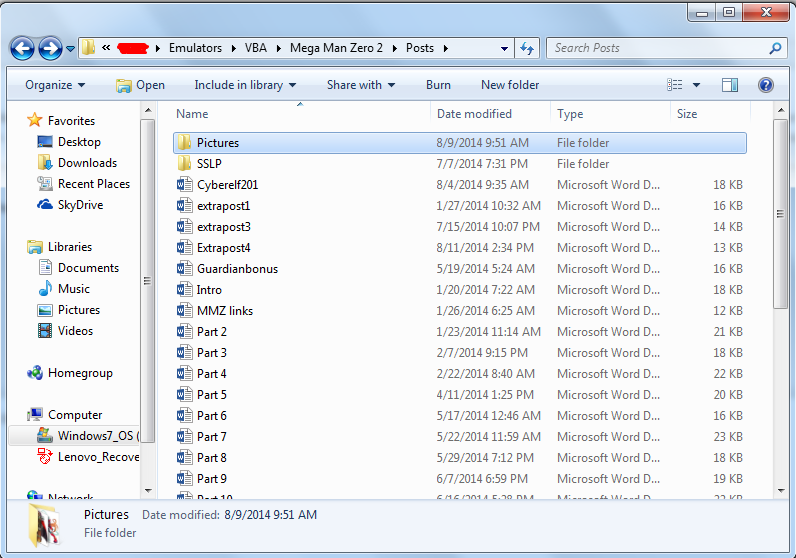 Posts, intuitively, contain the mess of BBcode that eventually gets strewn haphazardly over the thread. Usually they're not entirely complete, and I fix/improve formatting and typos I missed by previewing over and over on SA before closing my eyes and hoping nothing breaks as I press post, but just in case they DO explode I at least have a backup to work off of.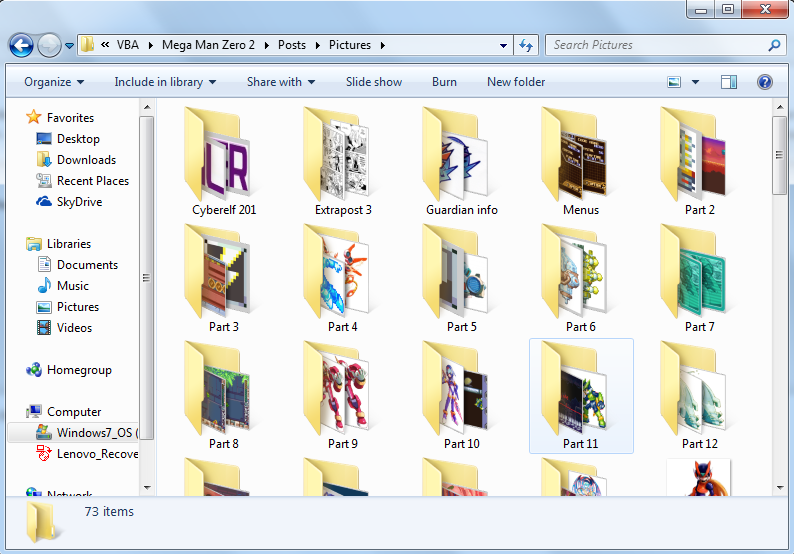 Within posts are also subfolders for SSLP and normal post pics. SSLP is fairly standard stuff, screenshots and profiles and transparency and the like, but pictures can be a bit messy because I only realized how bloated this was gonna get after getting a few parts in. Not pictured: the 50 or so random graphics and edits located below.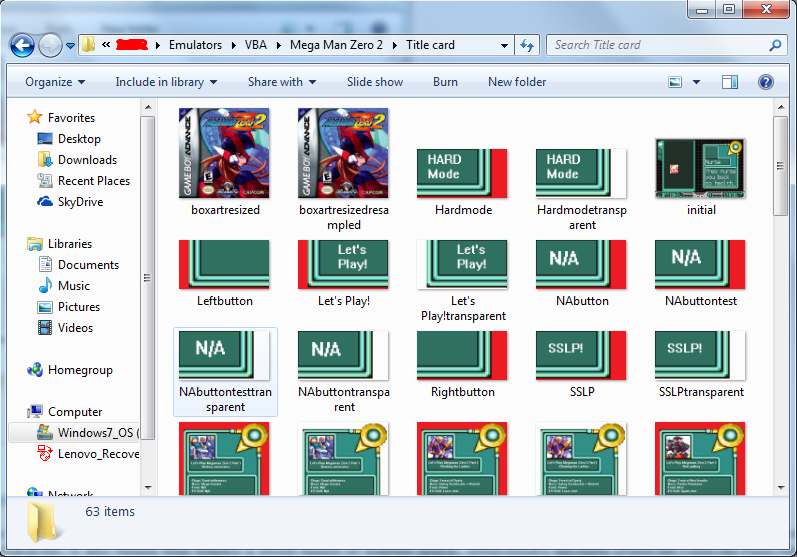 Last interesting folder is title card, where all the templates for the sucky buttons are spawned. I initially made it solely in MS paint, setting transparency with Ifranview, but I kinda sorta have Zero artistic talent, and while that fact is vaguely punny given the name of this game's title character, it also means that there's a whole bunch of wasted space, unnecessary sections (Form:N/A Form:N/A Form:N/A Form:N/A…), and a fairly ugly bit of aliasing on the circle in the top-right corner, making it in general kinda bad. More recently I've been playing around in Paint.Net instead, and could probably make a far better version nowadays, but OH WELL. At the very least, it's better than the first draft I cooked up a ways back…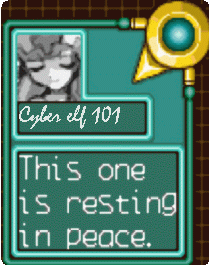 ----------
BUT WAIT
You can stop waiting now because that's all. Gonna be an actual video thing to close this thread off (and also complete the last row of videos in the OP), but I had these dumb things lying around and figured I'd add em, and the idea of LPing my folder entertained me enough to waste an hour doing it.