Part 18: School Internet Sucks
We didn't get to it last time thanks to the interminably long cutscenes, but we're finally allowed to press buttons again, so let's get started.
Hooray! Let's get down and dir-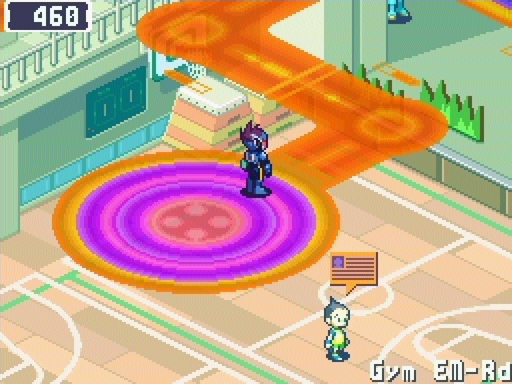 Why not start things off with more reading?
Fuck you.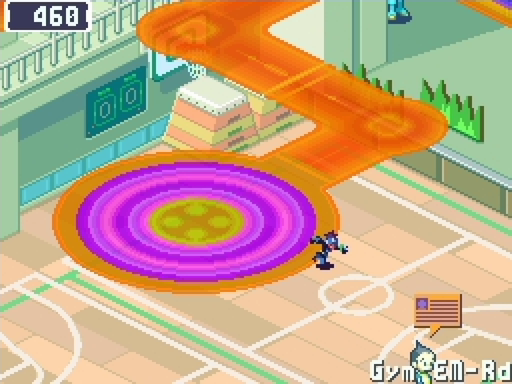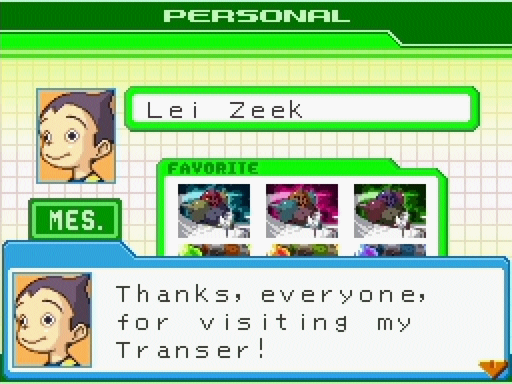 : Whoo, it's hot in here!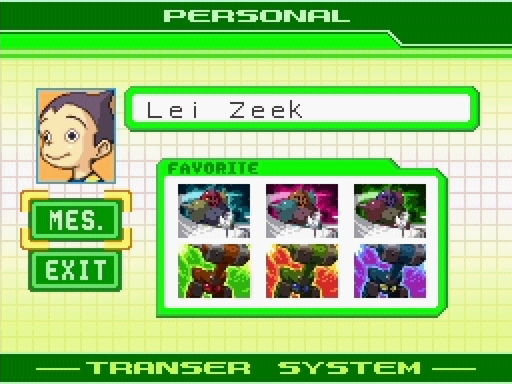 Some big swings going on in his favorite cards.
He should be a muscular gym teacher. Game? Where's my NPC stereotyping?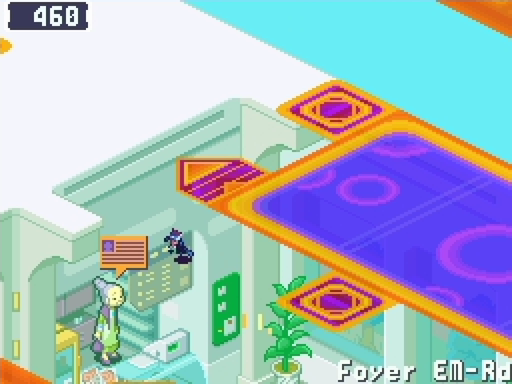 The next new character is the granny staffing the snack corner.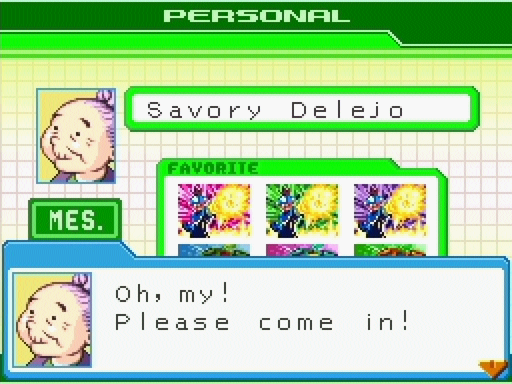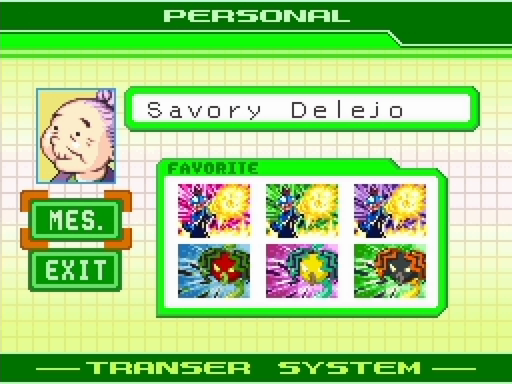 I guess her favorite things are watermelon and gatling guns.
Granny is gonna fucking shoot you. "You want cookies? How about....BULLETS!"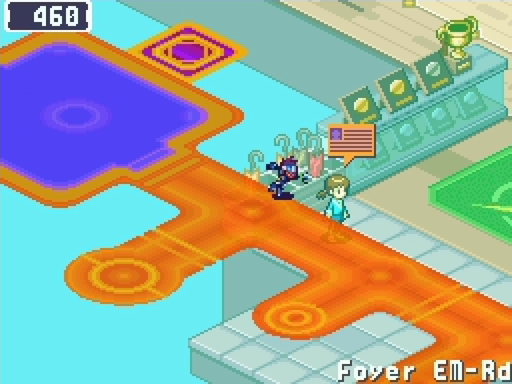 Now for the student council president girl.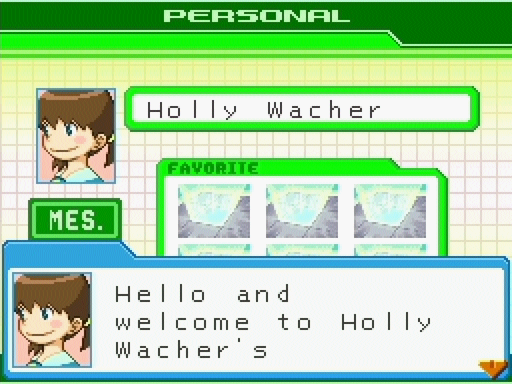 : ...Transer!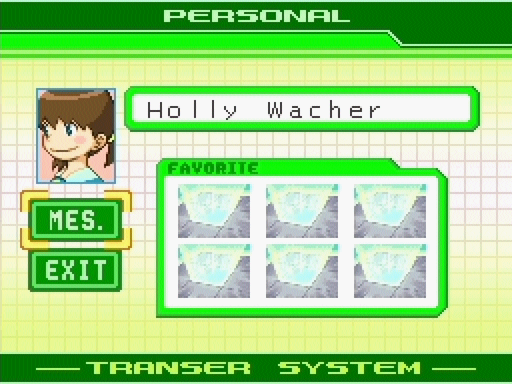 Holy tiles. Neat.
Alright, how do you White Card 6 copies of the same card? Cheater.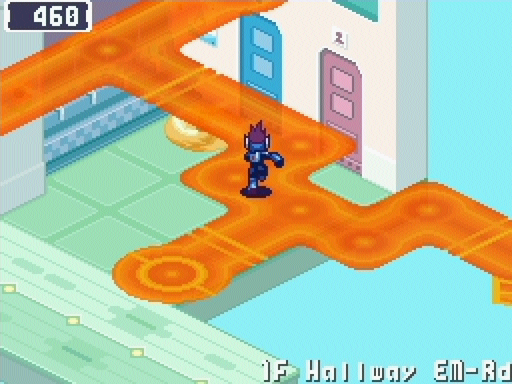 Okay, old maps explored. The new stuff begins, right here. (There aren't any new viruses in the main area. Just the same stuff as in the main hall and the gym.)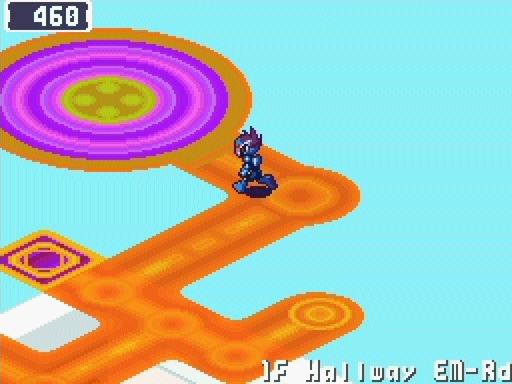 This is also the exit to the wave hole below. If you want to pulse in from the first floor, you'll end up here; so it's not SUPER convenient for reaching the second floor wave road quickly - but I'll get into that in a little bit.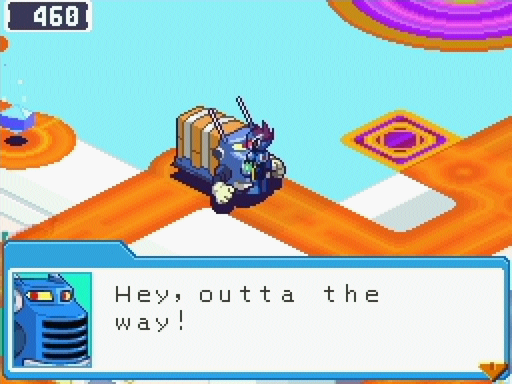 : I'm the Delivery Navi that busses the menu data! Let's see... tomorrow's lunch is... "Super Spicy Curry"! It's so hot, you'll wish you were eating a jalapeno pepper instead!
Jalapenos aren't that bad, one, and two, it can't be that spicy, kids are eating it.
It's probably toned down for sensitive kids' tongues anyway. Ain't no raw jalapenos.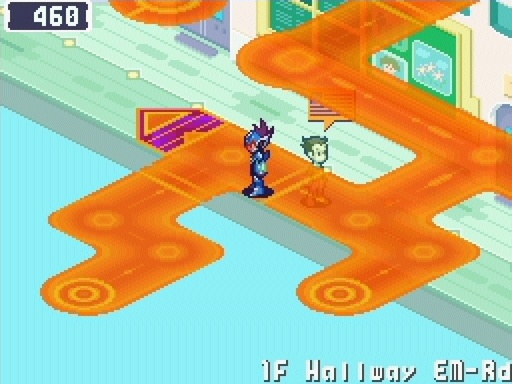 I didn't draw attention to it above, but there's a matching warp point above us. The Hallway roads are split up into three segments (left, right, and center) and they're mirrored around the center.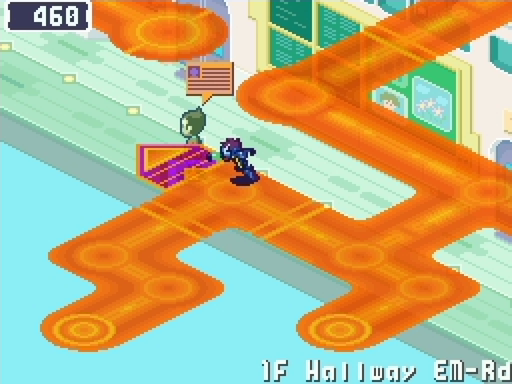 Let's invade this small child's privacy.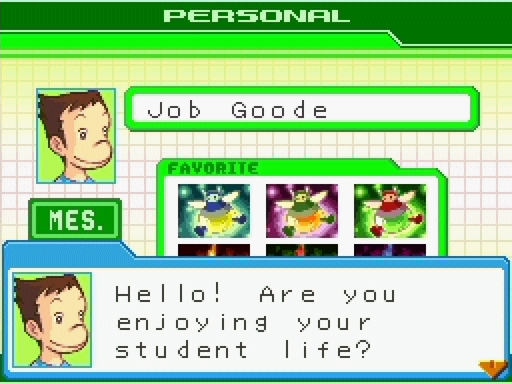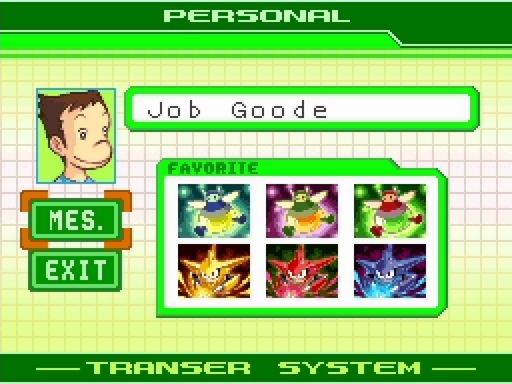 Very nice.
I fucking love FlickerKick as a card.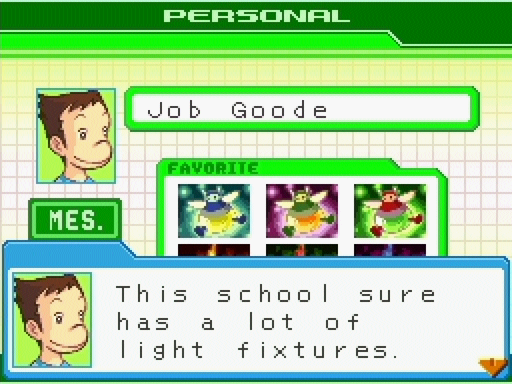 That sure is a message, kid. You do you. (I guess it's better than blurting out your deepest secrets.)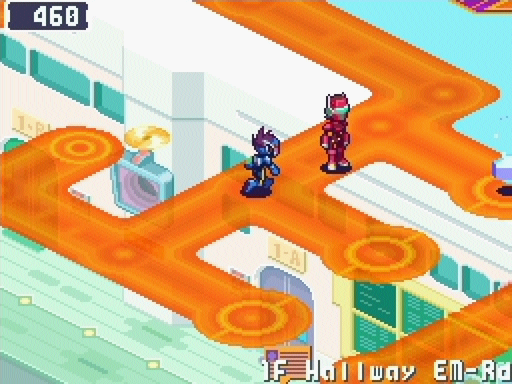 There's a comp space above the speaker; I'll be coming back for that later after going over the entire setup of the wave road.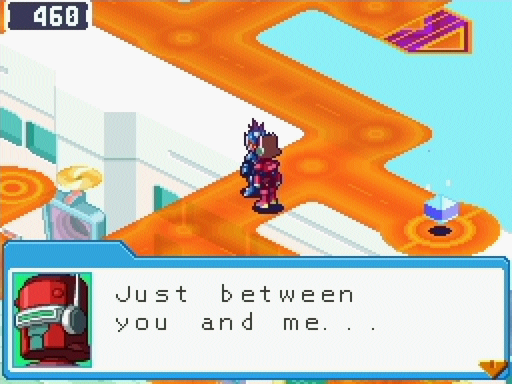 : that's not a real camera. It's a fake. If something were to happen, the culprit would get off, scot-free!
Interesting. Very interesting. How much do you think they keep in that snack shop's register, Giver?
Sorry, I already made out with the goods. That granny is surprisingly cool. She's a gangsta. That's our inside contact, Yeti!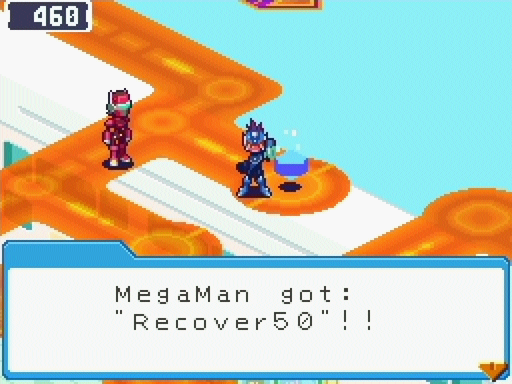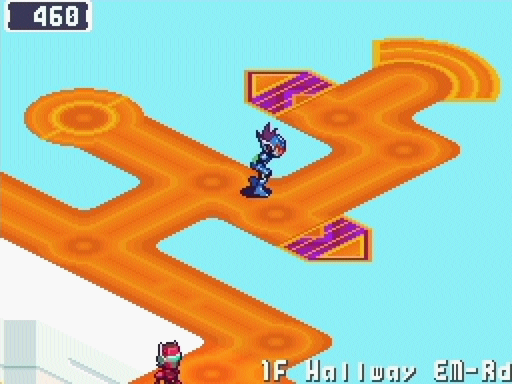 At the top of the center island, there's warps leading to either side.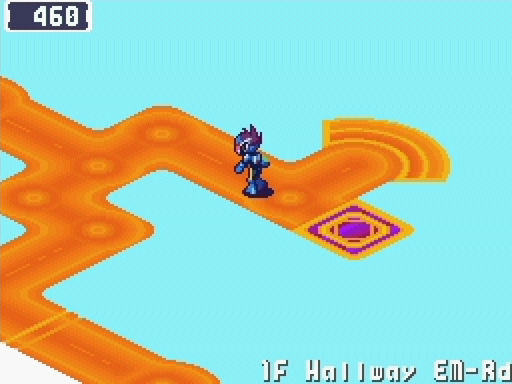 And the left side is pretty much the same as the right.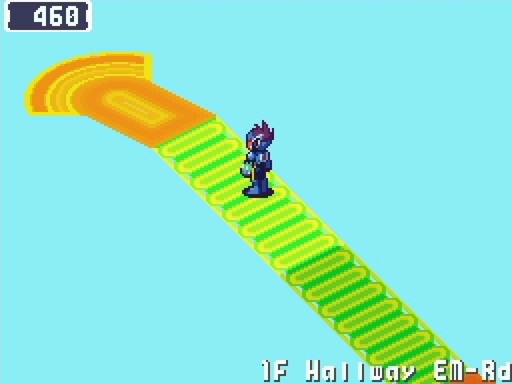 I mentioned it earlier, but here's the path up to the second floor. But we've skipped some things, so let's go back and take care of them.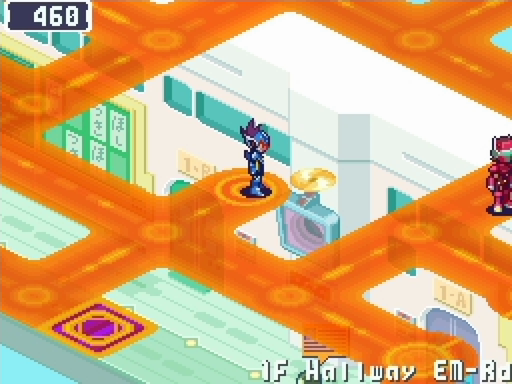 First up, the comp space I skipped over earlier.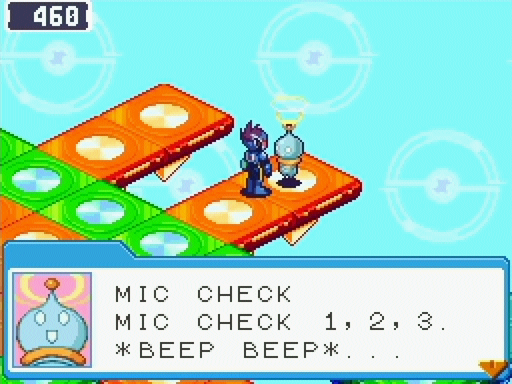 : AND NOW FOR A SONG...
Ahem. Maestro?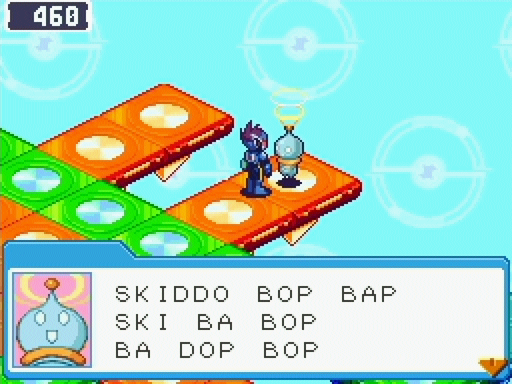 : IN THE NORTHEAST CORNER OF THE

: TOWN OF ECHO RIDGE...

: A SCHOOL BRIMMING FULL...

: OF HOPES AND DREAMS THERE IS.

: ECHO RIIIIIDGE, ECHO RIIIIIDGE, ELEMEEEENTARY

: SCHOOOOOOL! THANK YOU! *BEEP BEEP*
An opera.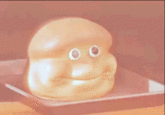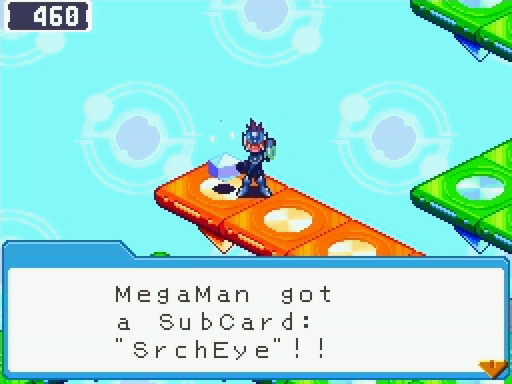 Neat.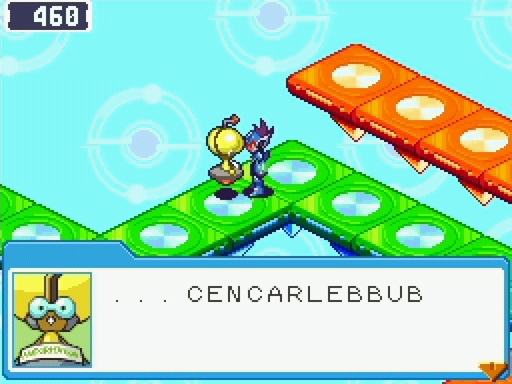 : ...CENCARLEBBUB
There's a strange extra NPC here, saying strange things. In fact, it looks familiar.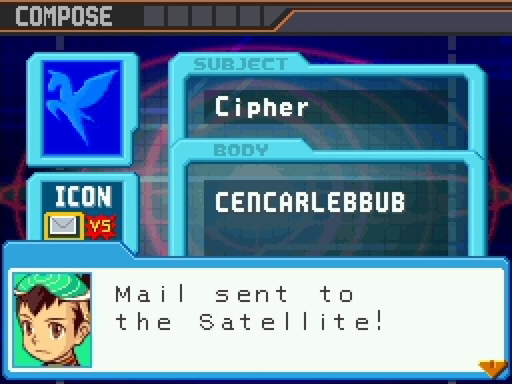 You don't only get Cipher codes from quest rewards. Sometimes they're scattered across the game (though I don't think any are hidden in the anime, unlike Battle Network 3's press codes).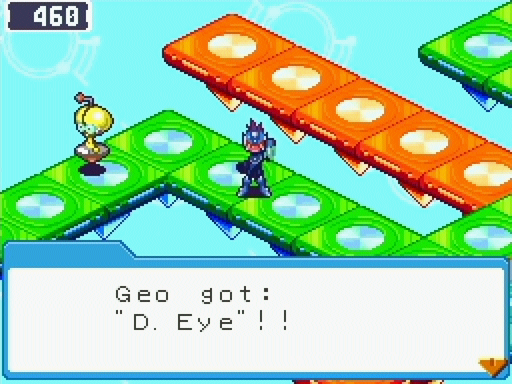 In this case it's a D. Eye.
A strictly worse weapon, though the HP bug may... come in handy... Not really? It's bad. Especially for this point of the game.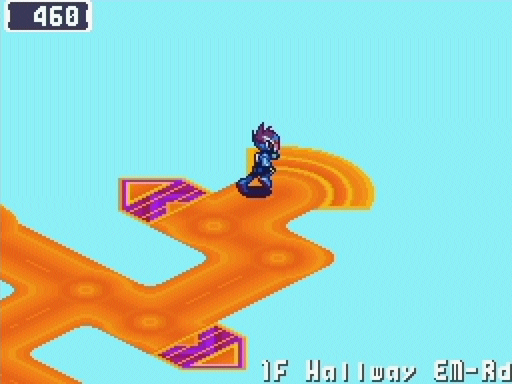 Now for the classrooms.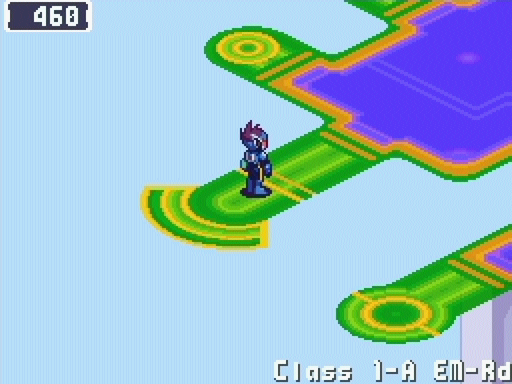 Each of them is identical; it's the large area up here, plus some interconnected squares that look like the desks.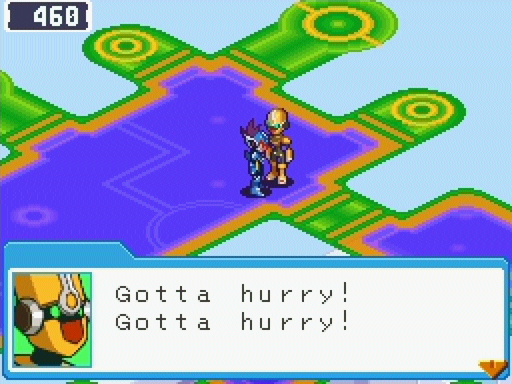 : It's so hard to get materials ready for class. So move it!!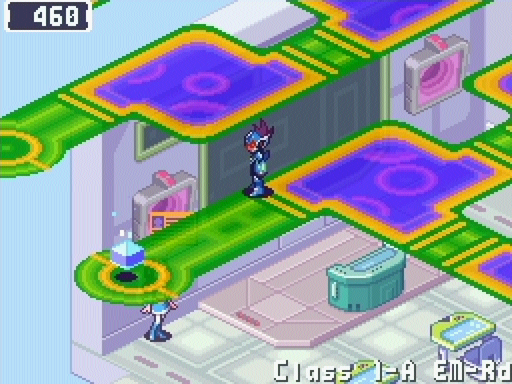 While this screenshot is here to show the next Transer we're hopping into, it's also a pretty good idea of what the desk area looks like.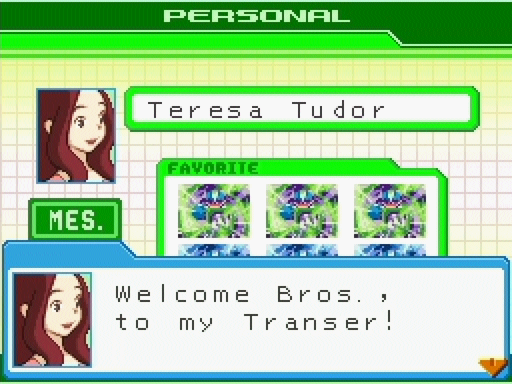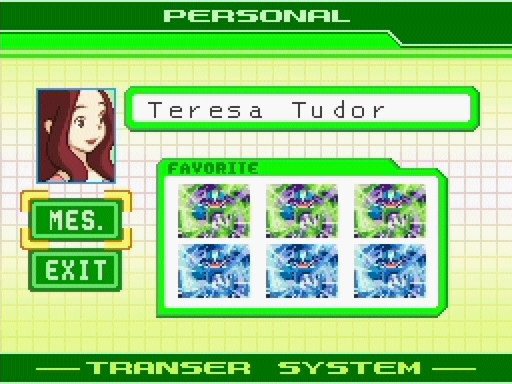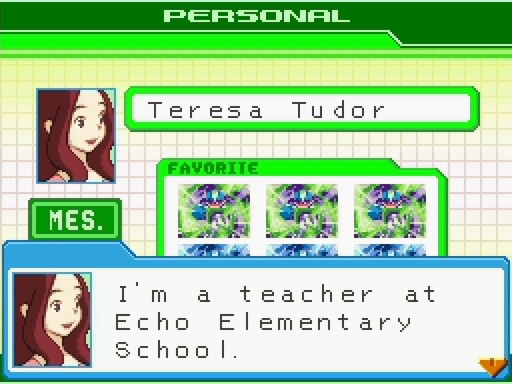 : The students in my class are adorable!
Tudor? I thought they all died out a long time ago.
And you say my puns are bad.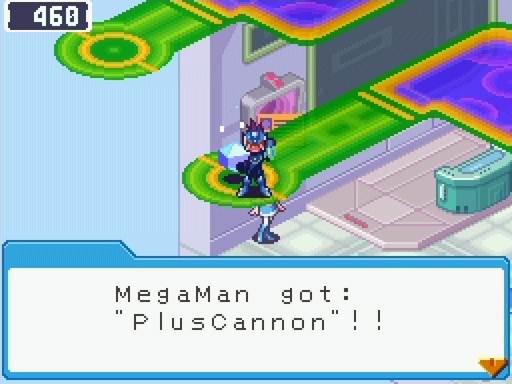 Another free PlusCannon.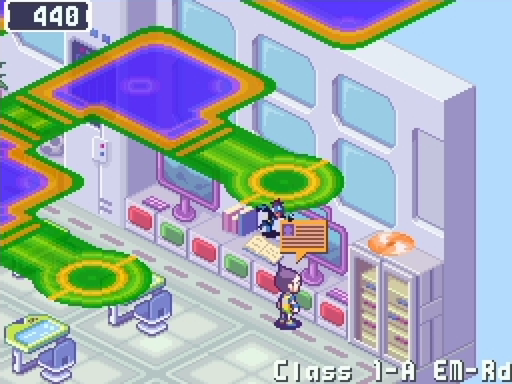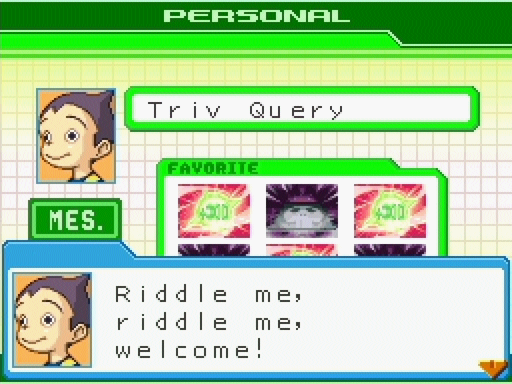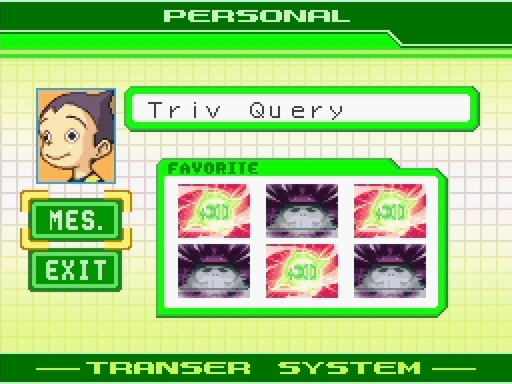 As fitting a quiz show, either the big win or the whammy if you spin his favorite cards.
Yeah, but it's 50/50. So it's too fair for a game show.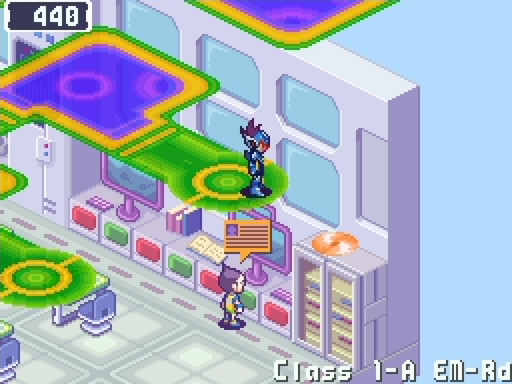 There's also a comp space above the server rack.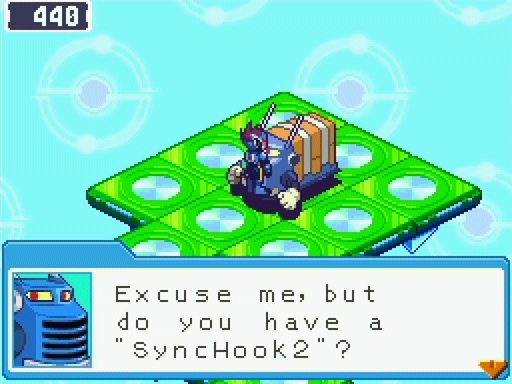 : If so, I'd be grateful if you gave it to me... It looks like I lost mine in transit... I'd gladly repay you with something of mine! Please give me a "SyncHook2" if you have one!
In it, we can find a trade. The first one that's not part of a quest, in fact. Unfortunately we don't have SyncHook2 since that virus hasn't shown up yet, but we'll keep you in mind, navi friend.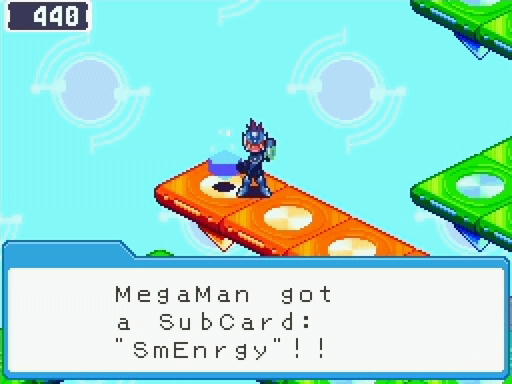 Garbage. Give me my expectations back!
You see what I was talking about? YOU SEE!? With the lack of chip codes, the usual designers had difficulty distributing quality rewards.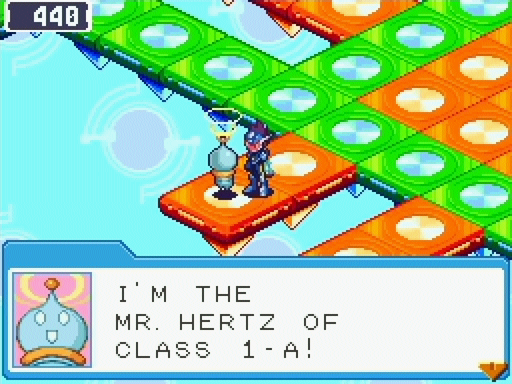 : THE KIDS HERE STUDY AND PLAY HARD EVERY DAY! I WANT TO PLAY TOO! *BEEP BEEP*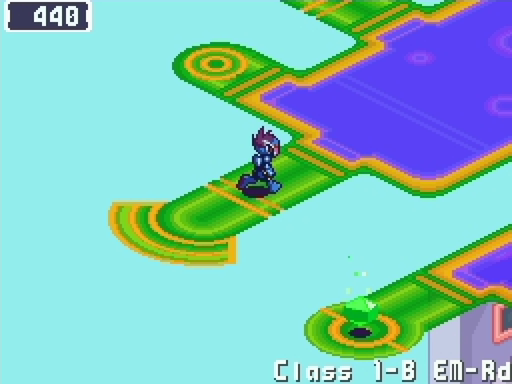 Class 1-B, located at the top of the left side, is identical, so I'll only be showing the highlights.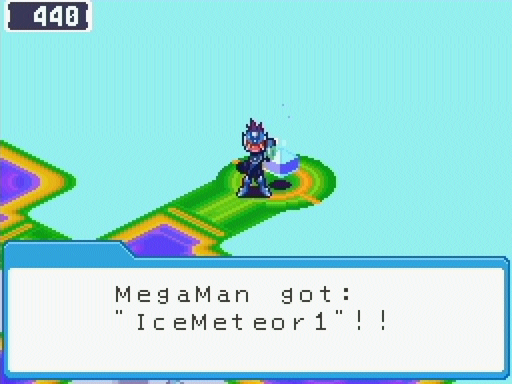 While it's not good, it's still a BMW.
We got a car, guys!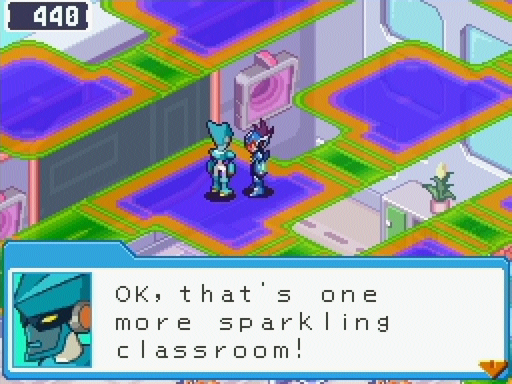 : I'm a cleaning Navi, you see, and I want the classrooms to be clean for the students! Ha ha!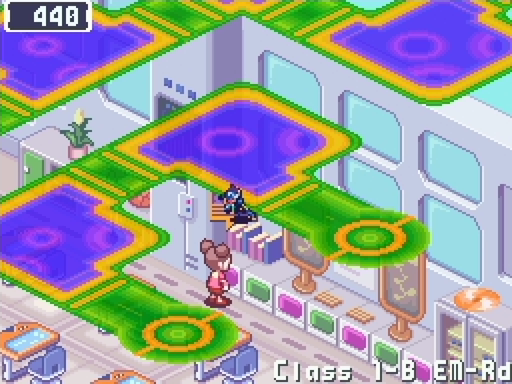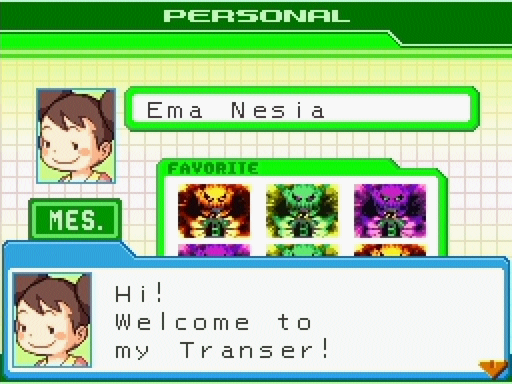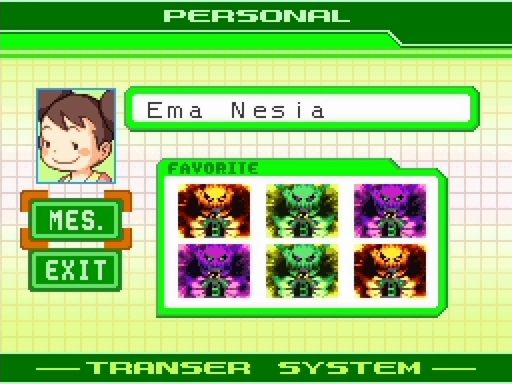 Boom.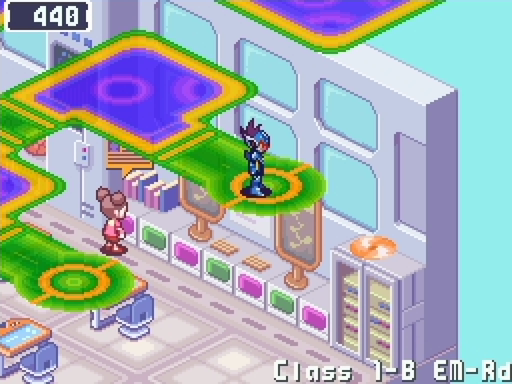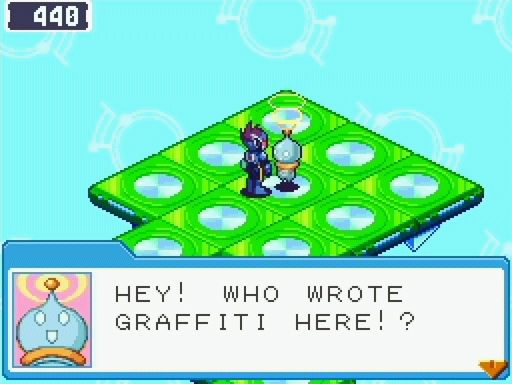 : FOR PETE'S SAKE! GRAFFITI IS NOT ALLOWED! LET'S SEE... WHAT DOES IT SAY...? "THANX WAVE DUDE FOR ALL YOU'VE DONE FOR ME!" ...HMM... I GUESS I CAN LET IT SLIDE THIS TIME! KEEP ON WORKING HARD, KIDS OF CLASS 1-B! I'LL BE WATCHING OVER YOU! *BEEP BEEP*
Wait, does that mean they know about the Hertz? Or maybe they just think it's a Navi doing the work.
It's probably a grateful teacher. I, too, can let this Hertz pic slide.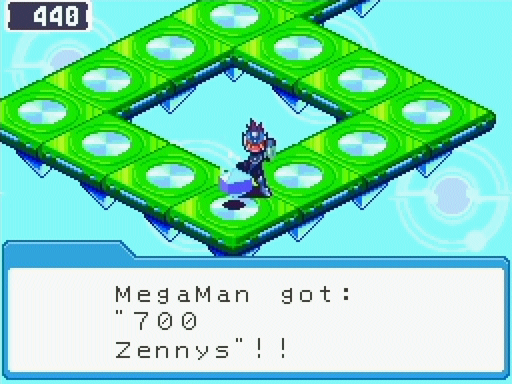 More money towards getting HPMems and possibly the giga card.
Want another Small Energy?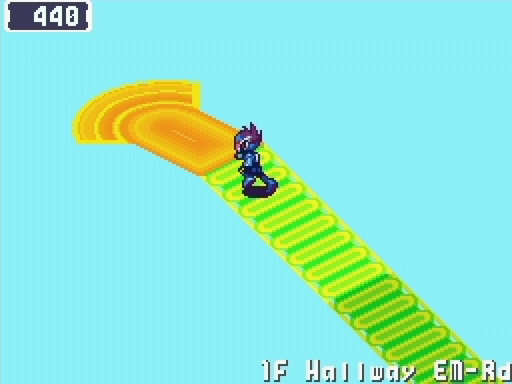 Now that we've grabbed everything from the first floor, on to the second floor.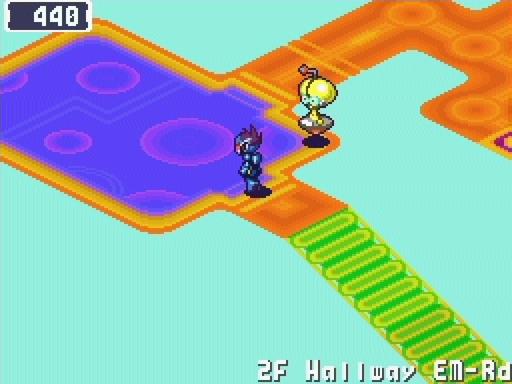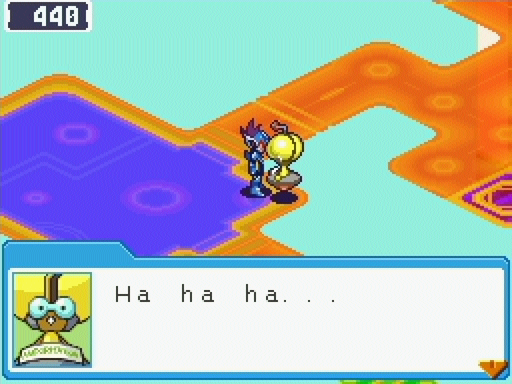 : This is the 2nd floor Wave Road. And if my calculations are correct... then the floor below us is the 1st floor!

No way.
I'm in awe at the size of the brain on this lad. An absolute unit.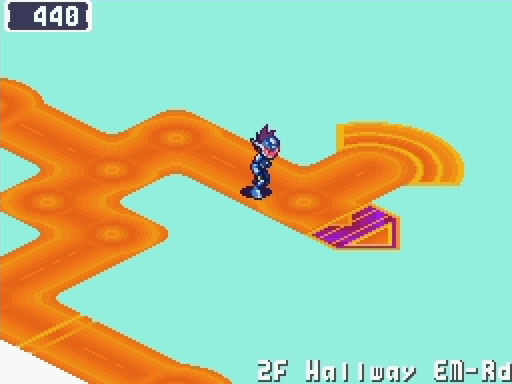 The layout of the second floor is mostly identical to the first, so I'll stop along the classrooms on my way down.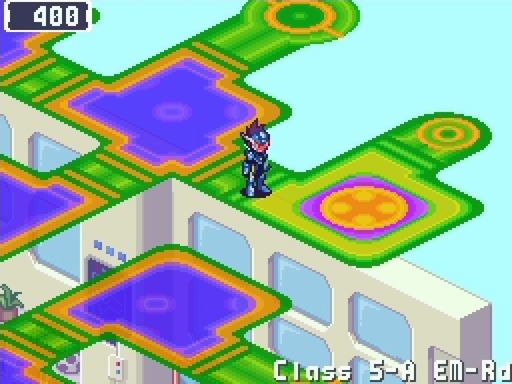 Importantly, Class 5-A has the wave hole we saw earlier.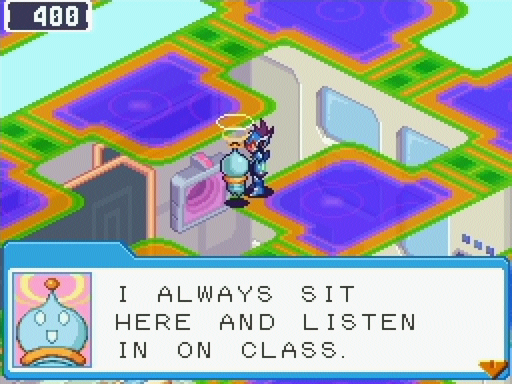 : MR. SHEPAR IS A REALLY GREAT TEACHER! HE KEEPS HIS STUDENTS IN MIND AT ALL TIMES. *BEEP BEEP*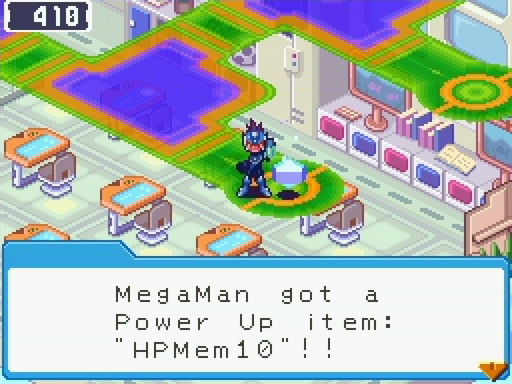 And Geo's seat has an HPMem10. Cool.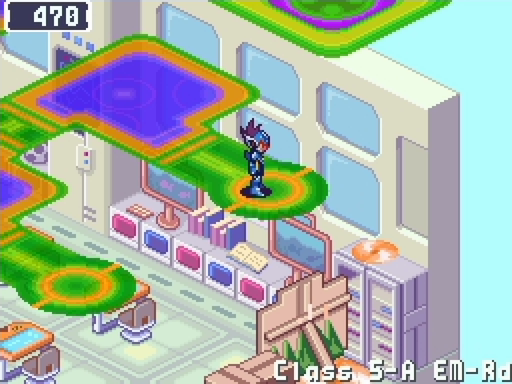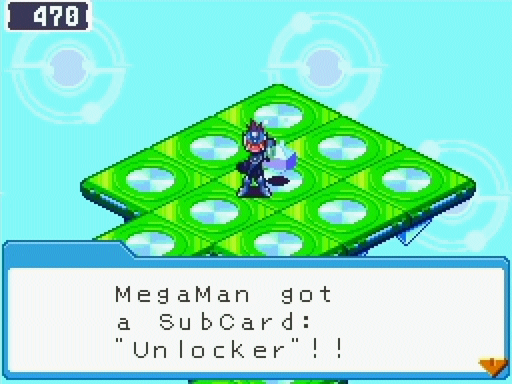 Also good.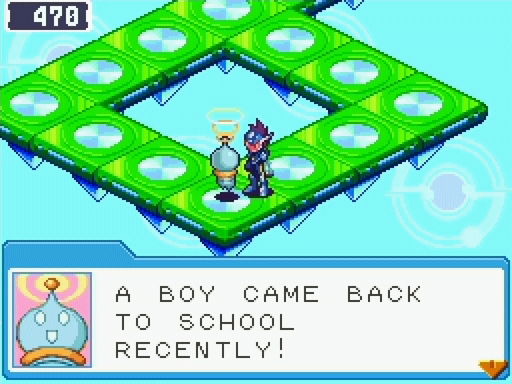 : NOW THE CLASS IS WHOLE AGAIN! YOU KNOW, YOU KINDA LOOK LIKE THAT BOY, BUT I TELL YOU, THIS KID WEARS THE FUNKIEST GLASSES I'VE EVER SEEN! IS THAT SUPPOSED TO BE THE NEW STYLE OR SOMETHING?
You know, nobody really talks about Geo's weird glasses, or how he'll sometimes wear them and stare at things that don't exist.
Yeah, that's a good point. Might be a cool in-universe thing if someone tried to make Geo's glasses a fashion statement.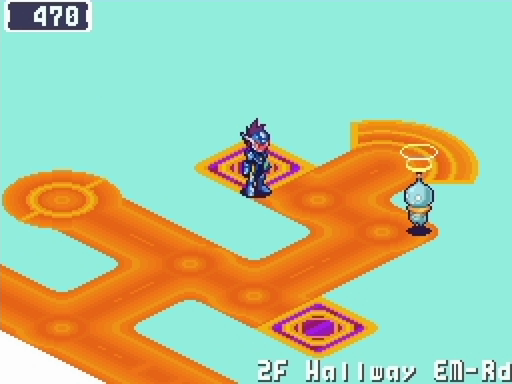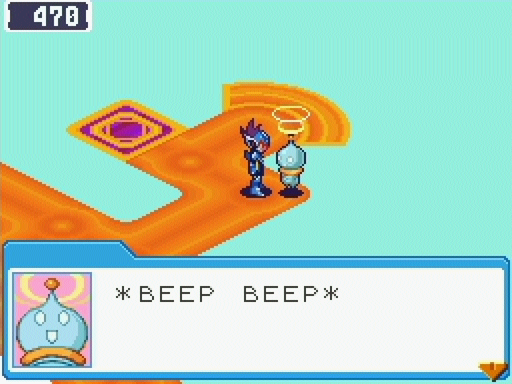 : I'M LOST! THIS SCHOOL'S TOO BIG!! SO, UM, WHERE'S CLASS 1-A?
How did he get all the way up here?
I threw him.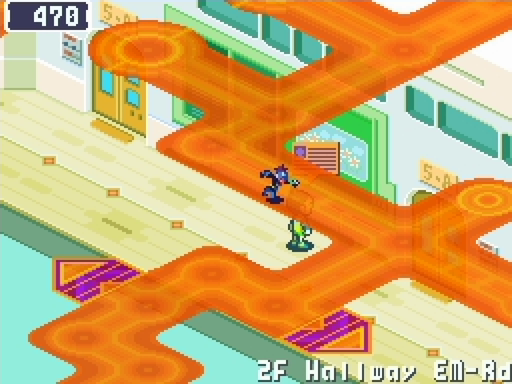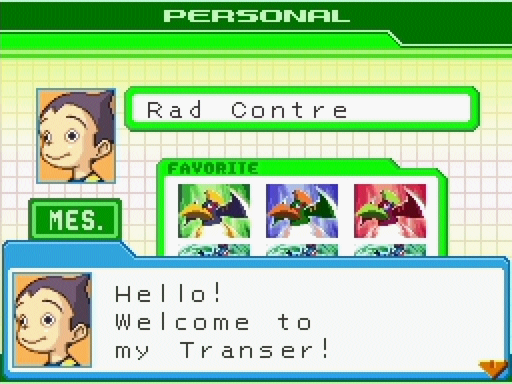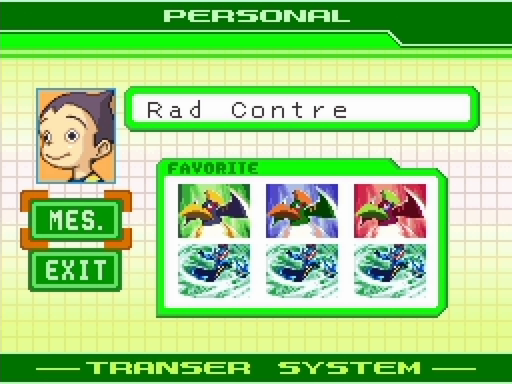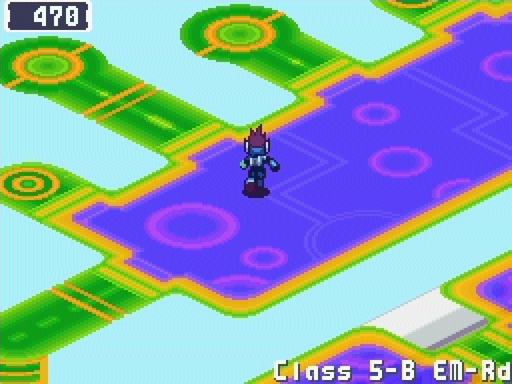 Let's just skip ahead to the classroom, because there's actually someone important here.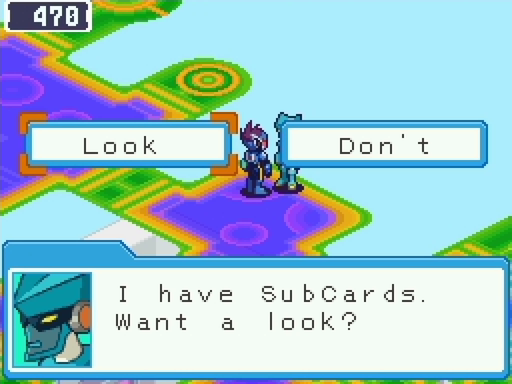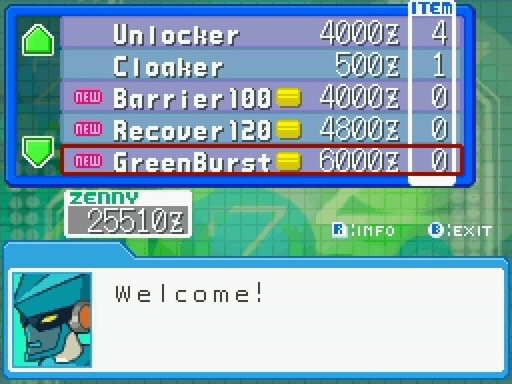 He carries the normal subcards, but also a few other things. I won't need GreenBurst for a while, but it will be very helpful in certain situations.
REALLY weird a SubChip shop carries Battle Cards. You are being punished for not checking out every NPC, which is par for the course in this series.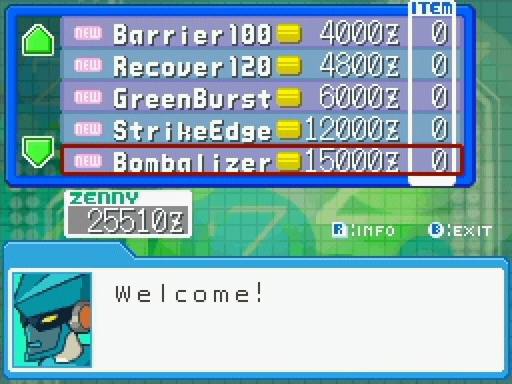 It's really tempting to grab these cards but I'm saving my money. Can't spend it frivolously, like buying ChainBubble or StunKnuckle.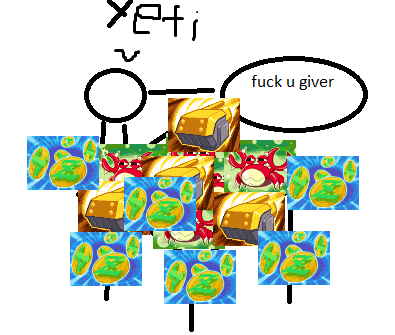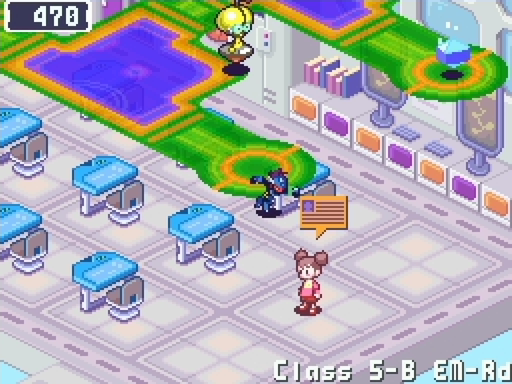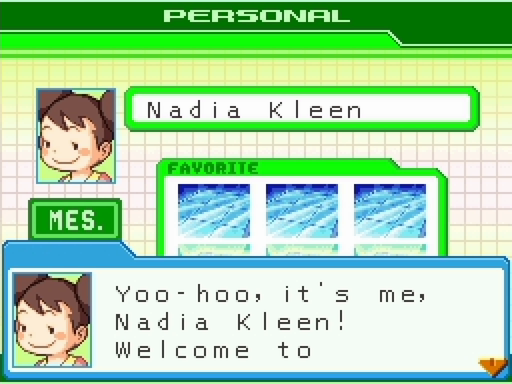 : ...my Transer!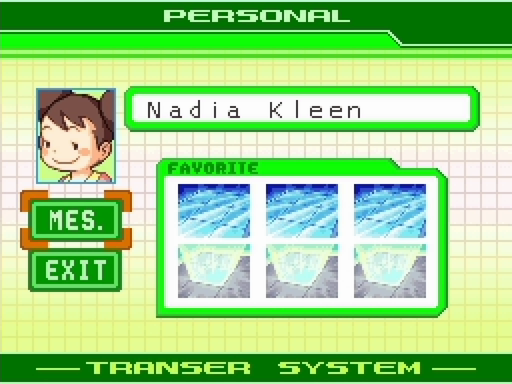 IceStage and another Holy. You can see your reflection.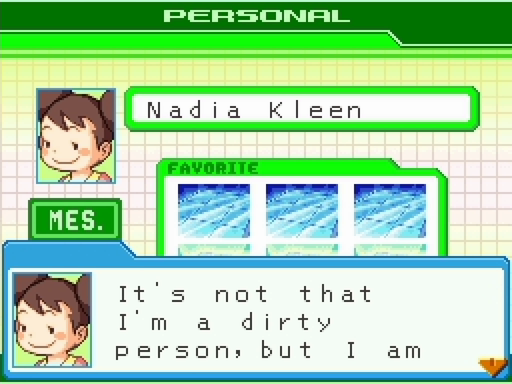 : ...really bad at cleaning. And my day to clean the classroom is coming up soon.
It's not that hard to clean things, right?
Not hard, per se. Unless you have a really bad stain. But Vinegar is usually good for that.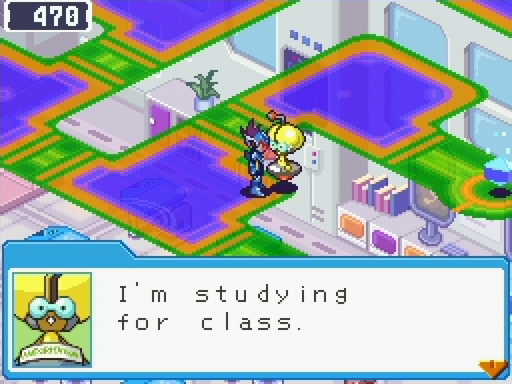 : "Never Eat Soggy Wheat"... "Never" stands for... North... And "Eat"... stands for East... "Soggy" is for South... Um... What's "Wheat" stand for again?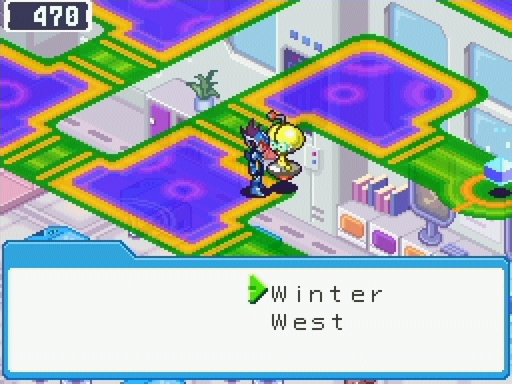 This guy uses too many ellipses.
No, Yeti. It's Whest!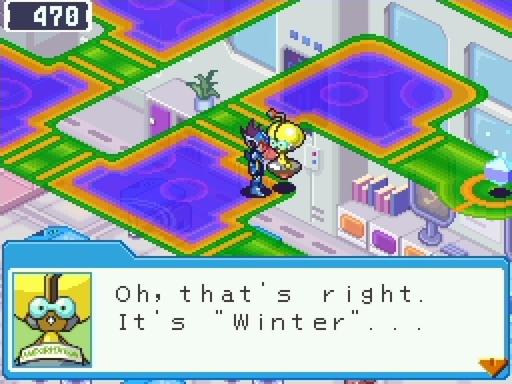 : ...Wait a sec! Winter!? No, no, no! That's not it! That's a season of the year!
There's no punishment for answering wrong.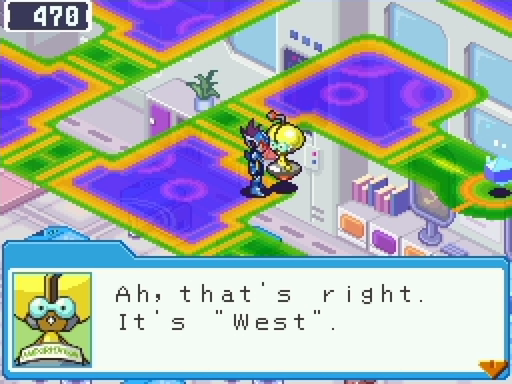 : Well, I'm glad at least you remembered!
There's also no prize for answering right. I'm confused by this NPC.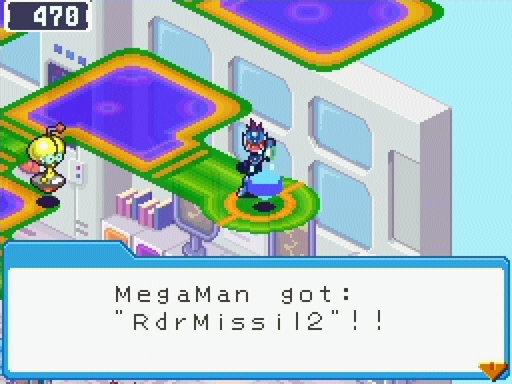 Oooh.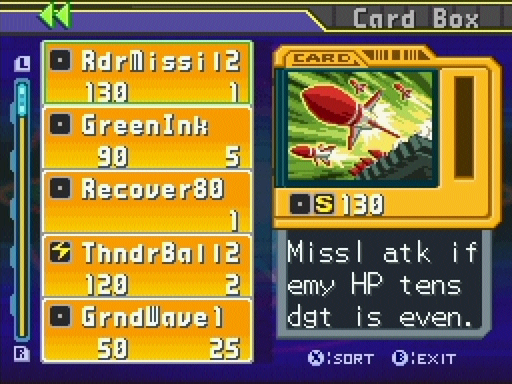 So this is the sequel to RadarMissile. This one's even easier to trigger, since the enemy HP is obviously easily manipulated.
Uh, wow. Hooray for easy triples this early. Grind more, Yeti. GRIND!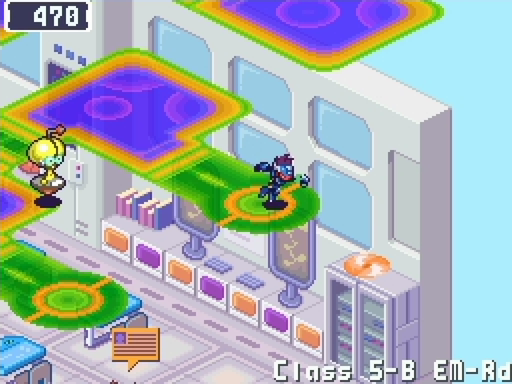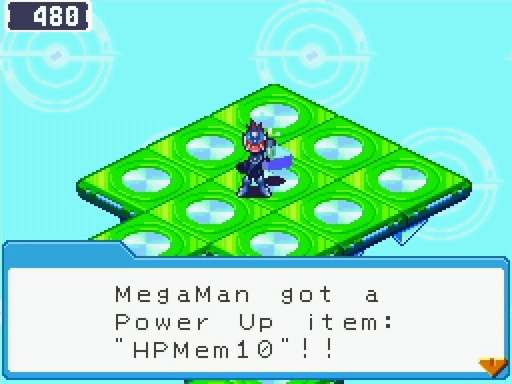 Class 5-B is my new favorite class.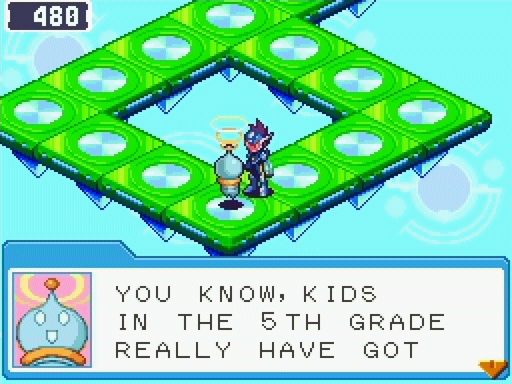 : ...THEIR ACT TOGETHER. I SHOULD TOO! BUT, THERE REALLY ISN'T MUCH I CAN DO. BOY, I'D LOVE TO TRY BEING CLASS PREZ OR SOMETHING!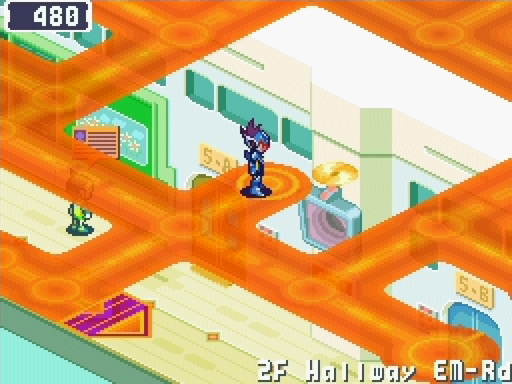 I also skipped over this at first (because I knew I'd be coming back here eventually).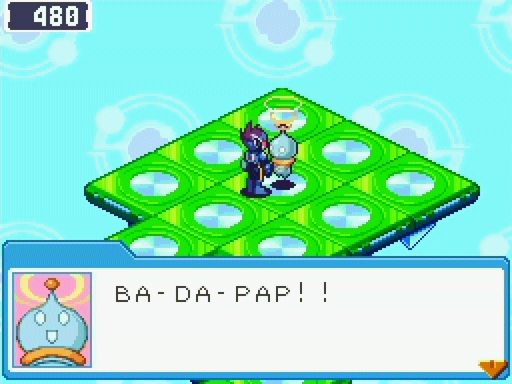 : BOOM-DA-BOOM!! I'M GROOVY... AS ALWAYS!! BA-DA-BAP-POW!!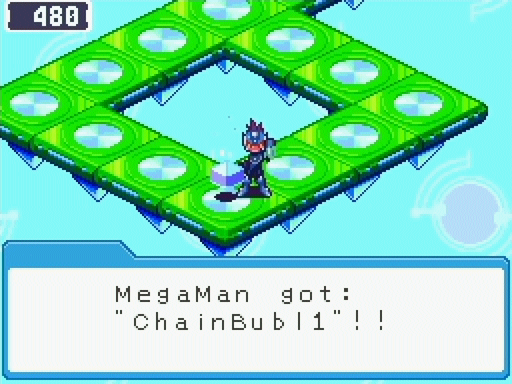 THERE. Happy?
Are you going to combo with Stun Knuckle? ARE YOU!?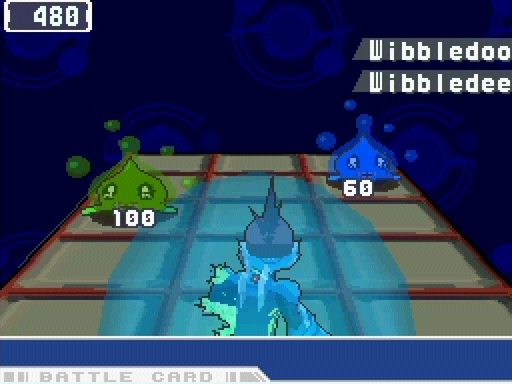 The sequel to Wibble, Wibble but Green, is also in the 2nd Floor speaker comp.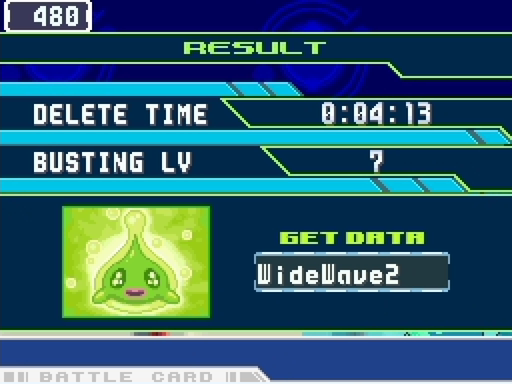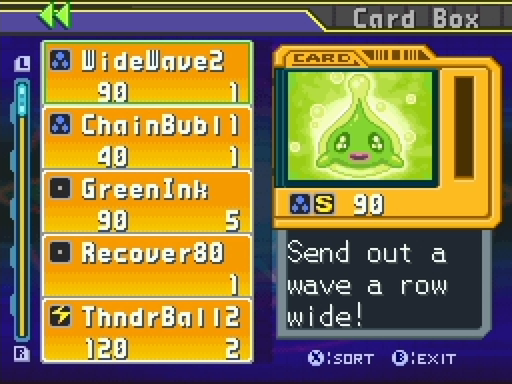 This is a good enough increase to WideWave1 that I spend the time to grab a full set and replace the ones in my folder.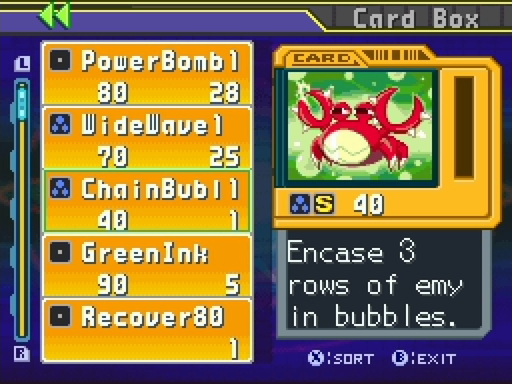 Also this card. I guess.
YES! Buy more! Buy Stun Knuckle! Get killer boss combo! that's a 300 damage combo Yeti! More with weaknesses!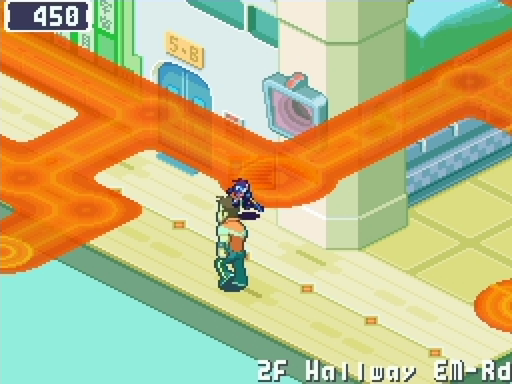 And the last Transer of the update!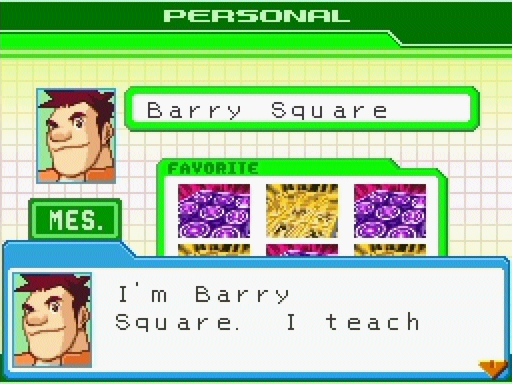 : ...at Echo Elementary. Did I mention that I'm Barry Square?
Buddy I'm pretty sure that if you were any squarer, people would be using you to measure right angles.
Sick burn, bro. Too bad there aren't any Burn Knuckles.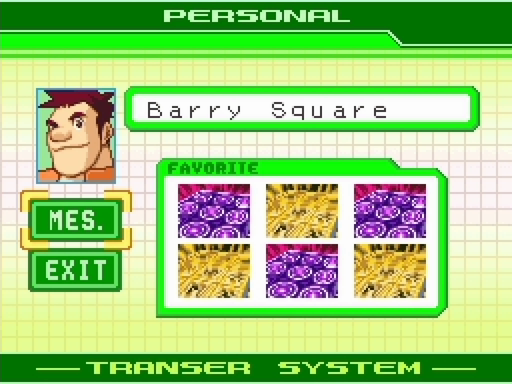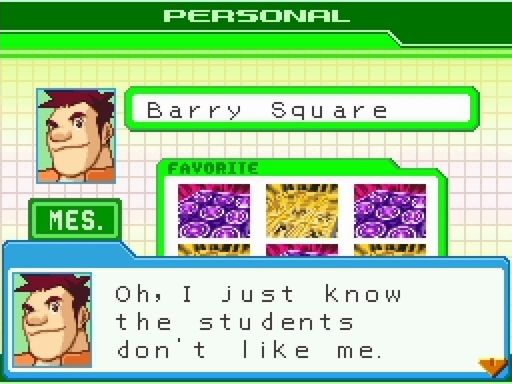 I'm sure it's... not that bad?
Man, what a square.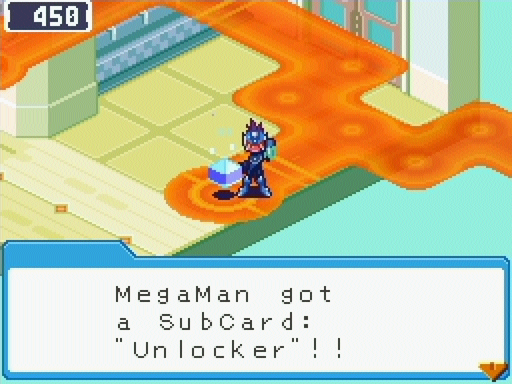 Another free Unlocker. We haven't seen any locked waves yet, but they're in the game, I promise.
When you do find them, I hope you get a crap reward.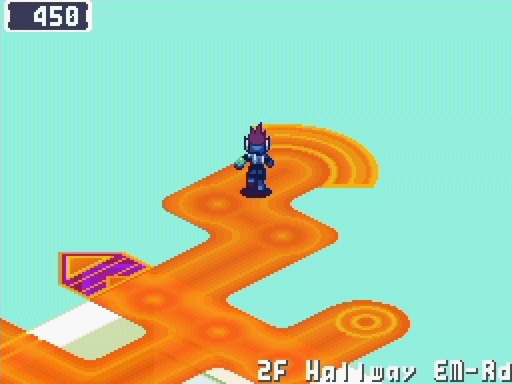 There's an exit to the north, but...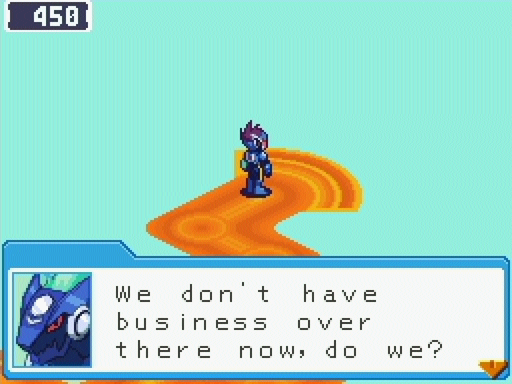 Yeah, we can't go in there yet.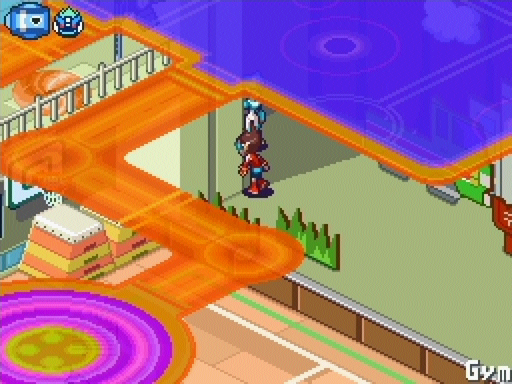 There's also a few Navis wandering around on the ground floor. Like the creeper.

: The set for the play is well done, isn't it? Even a Wave like me can tell!

Good fucking lord.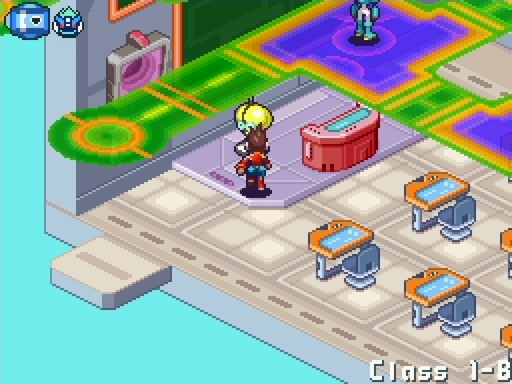 : Oh! My next class is science! I have to get my experiment data ready!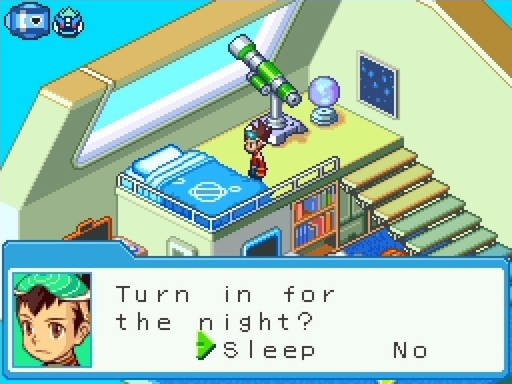 Anyway, that's all for us. Time to progress the plot.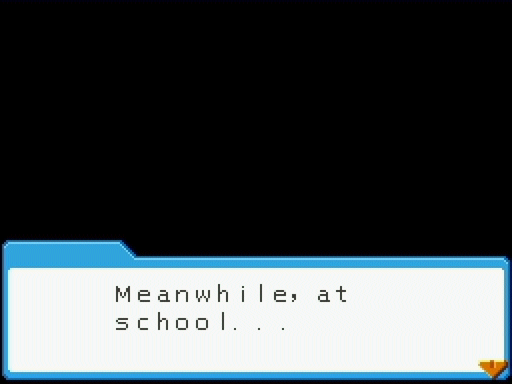 Like usual, things happen while Geo naps.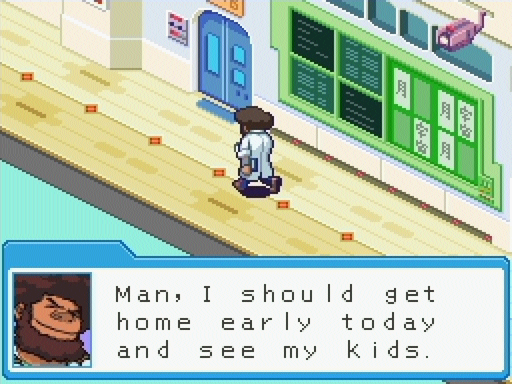 Surely nothing bad is going to happen to the friendly man who flouts the school curriculum and is happily talking about spending extra time with his kids.
B-b-but Yeti! Cool teacher is cool. I hope he stays safe. Mr.Shepar did nothing wrong!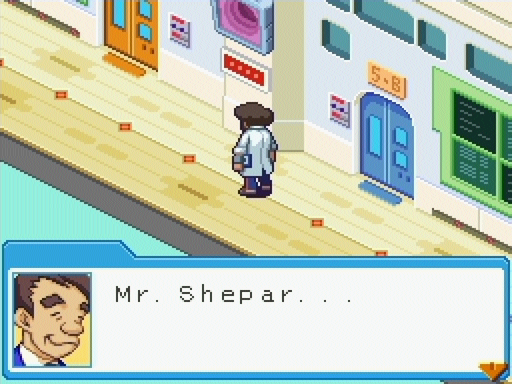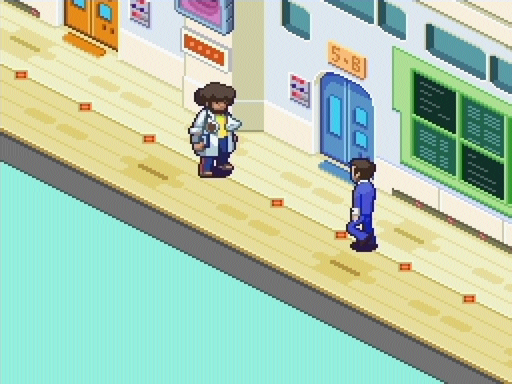 Oh no, what a shock!

: Principal Loude.

: I would like to have a word with you. Please follow me.

: Yes, sir.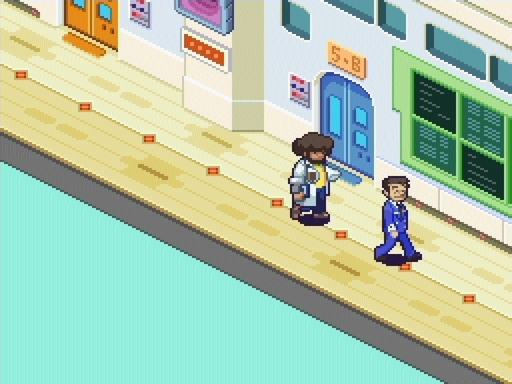 Unrelated, but I can finally confirm that the talking sprites of different generic characters have different backgrounds; Principal Loude's image has a yellow background, but the one I'm using has a blue one because I took it from the guy in AMAKEN.
That's actually a neat detail I never noticed. Yeti was good for something after all!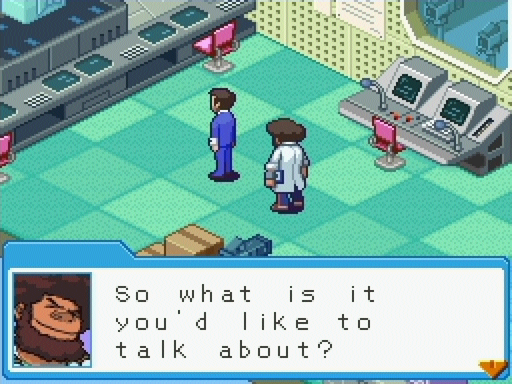 : Your classes are, as usual, not in line with this school's curriculum. I have warned you several times now.

: If I may say something, Principal Loude, I wholeheartedly disagree with the school's curriculum.
This is part of what I meant when I said this scenario is a little less blatant than the first three. Shepar is, obviously, not doing his job properly; even if he disagrees, he's not following the rules and teaching the children.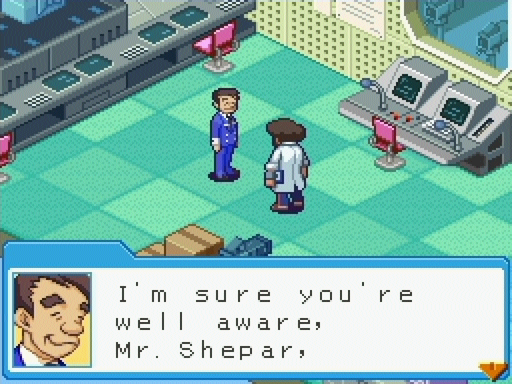 : ...of what my goals were when I was made principal! I want to turn this school into one of the best.
And it's not like the principal is an asshole either, he's just trying to -

: If I did that, enrollment would go up, and then we could raise the tuition fee as well. Are you saying there is a problem here?
Okay nevermind he's a fucker.
Sigh. We could have had shades of gray. But then it would make Mr. Shepar in the wrong, which we can't do for sympathatic characters in children's media! Fuck off, I think it would have been cool.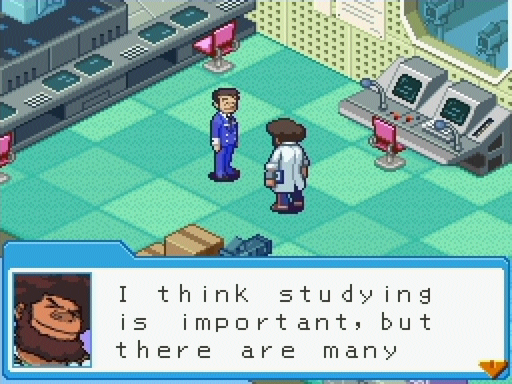 : ...things that are equally as important. Raising a bunch of people who only know how to study isn't going to do anyone any good.

: You speak of ideals, but if the students' grades can't compete with their peers, they may transfer to another school. Am I wrong?

: ......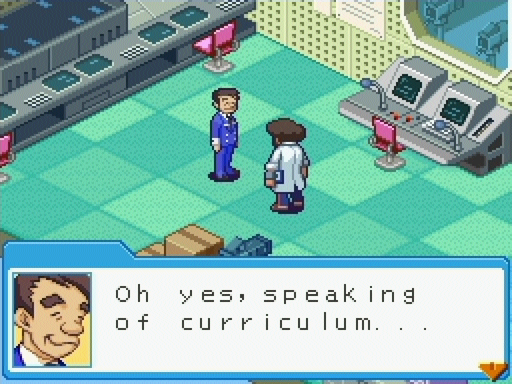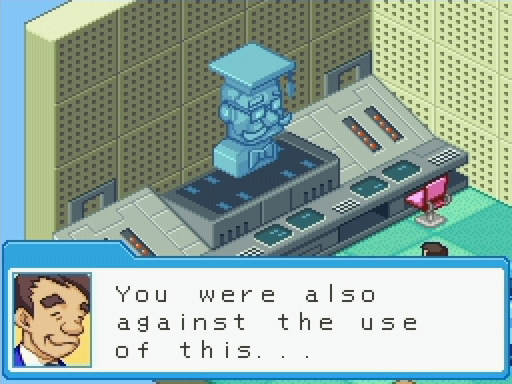 : The Study Wave?

: Yes, this is my trump card. This will allow me to turn this school into something much better. This Study Wave's transmissions connects it with all of the classrooms... and the waves it broadcasts induces brain activity in each and every student. Every class except yours, of course, has yielded favorable results.
Heyyyy, there's the typical Battle Network Science! I was wondering where it got to, some of the things people were saying (some!) were downright sensical.
Even 200 years later, this timeline can't escape its own roots. Oh, well.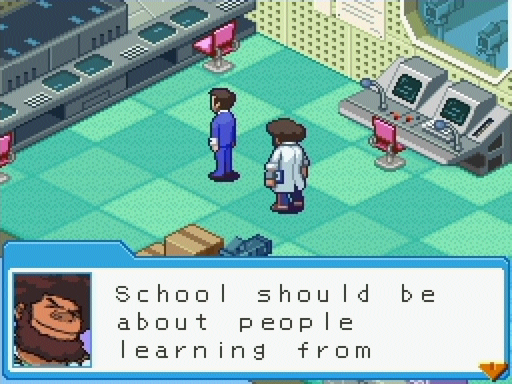 : ...other people, not machines. And who knows what bad effect the waves from the Study Wave may have on the human body.

: Use the waves in the prescribed amount and everything will be fine. Listen, I want you to use the Study Wave in your classroom effective immediately. If you do not, it will be your neck!
Which, it sucks, but that's what happens when you defy your superior.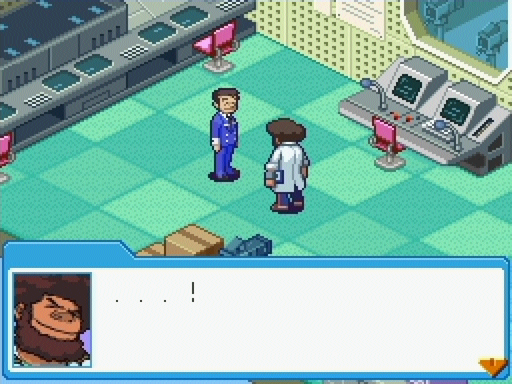 : There are many other qualified teachers. You need money to survive, don't you? That is the reality! So give up on your foolish ideals and deal with it!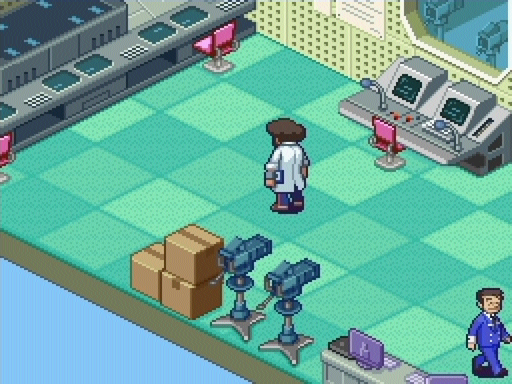 Pay teachers more.
Agreed.