Part 13
Plant Chapter, Davy Jones makes Peg-Legged Peter Walk the Plank
---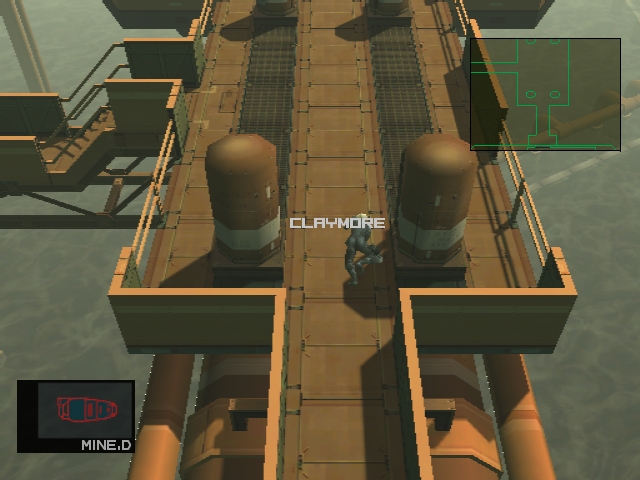 After calling up the Colonel and confirming the fact that Mr. X isn't Gray Fox, I stock up on some land mines.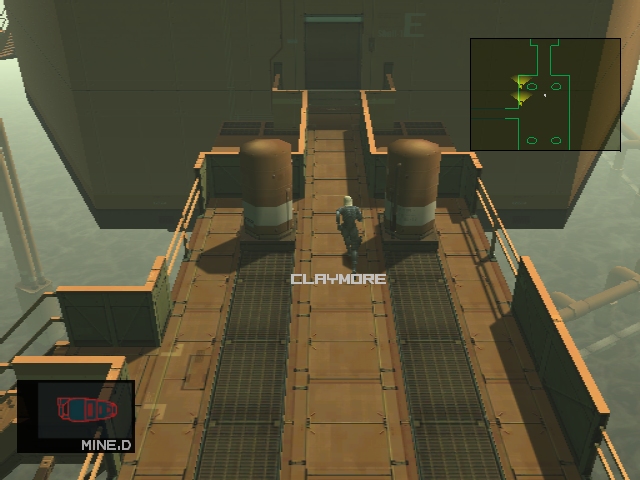 What kind of shit ass mines are these, anyway?
"Sir, our claymore field is in place, but we have a problem...all of the godamned garden snakes keep picking them up and placing them in our crew quarters doorways."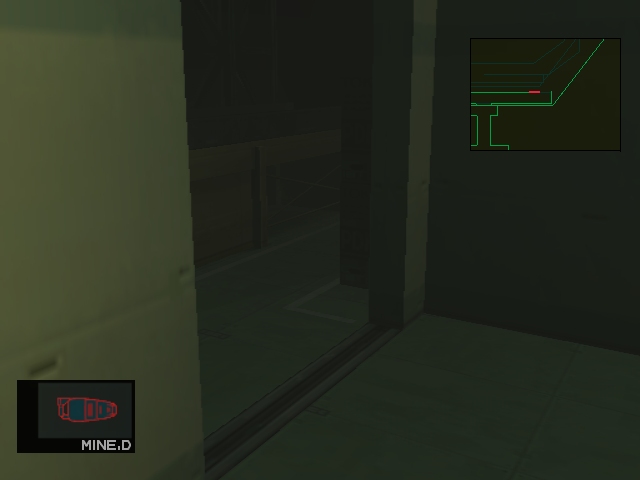 Further inspection of the doors that lead into the Struts reveal that they actually lead into a limitless void.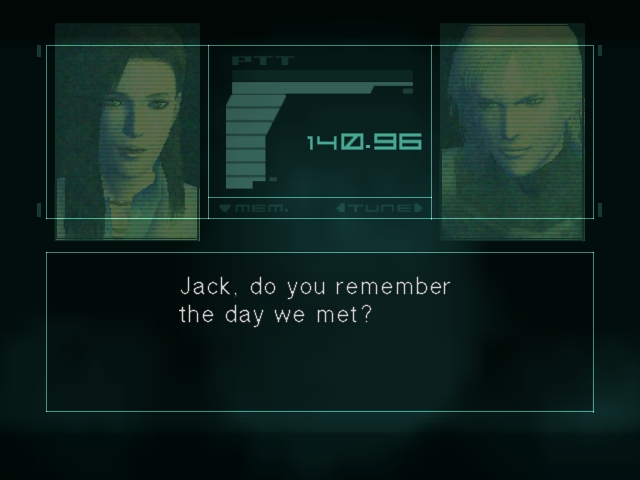 Suddenly, Rosemary thinks that it's a great time to reminisce during a national crisis.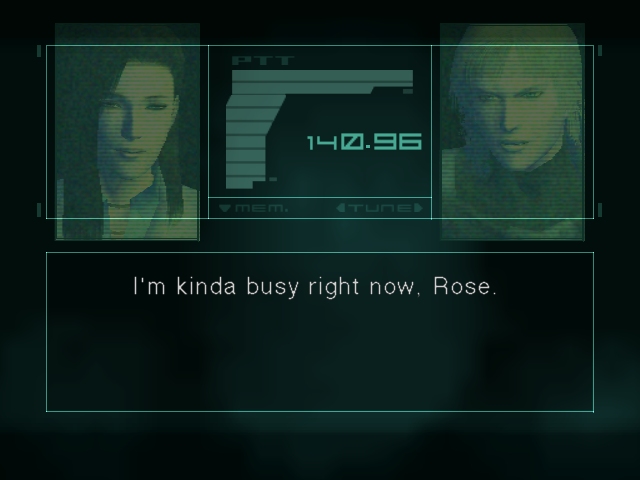 "Man, Jack Bauer doesn't have to put up with this shit. Why do I?!"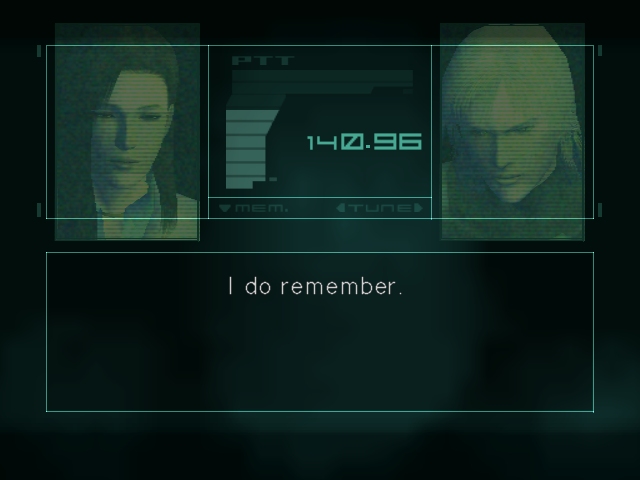 Raiden, you dumbass, WE'VE GOT BOMBS TO DEFUSE. Y'know, BOXES OF BOOM. Dammit.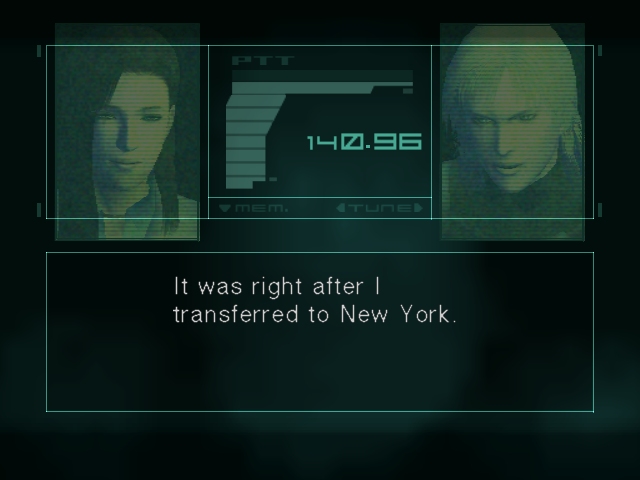 This conversation reminds me that Raiden was in the military before joining Foxhound. Like hell he'd be in the military with that haircut.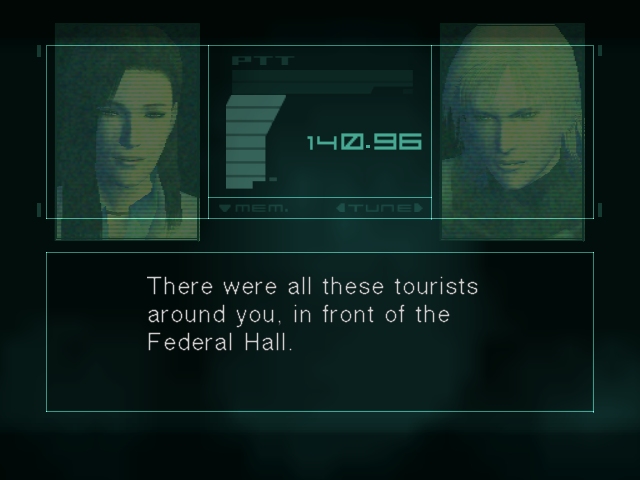 Foreshadowing.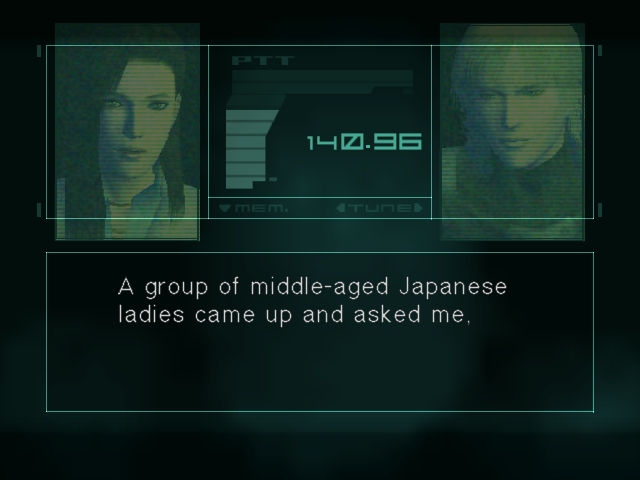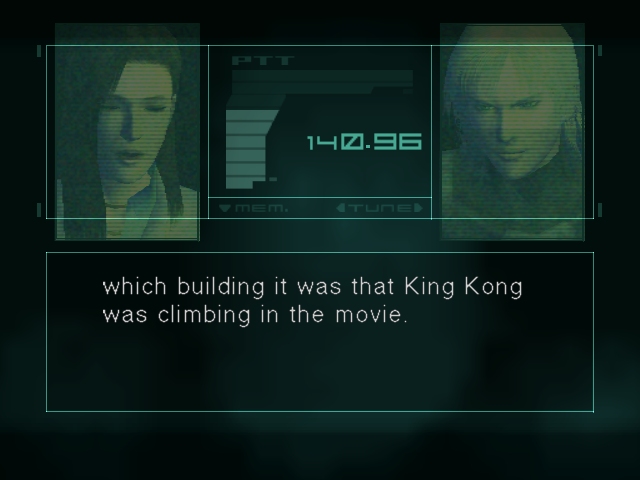 King Kong? Ha ha ha more like "Too Long"! Bwa ha ha.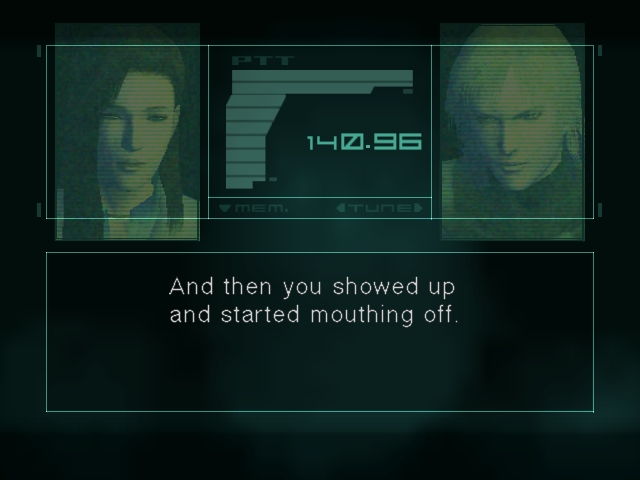 Dayum, girl.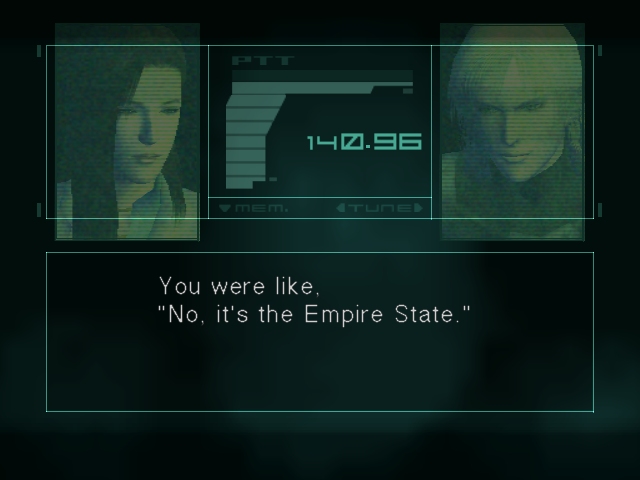 "OMG and u were leik "no see it was the leaning tower of pizza duh"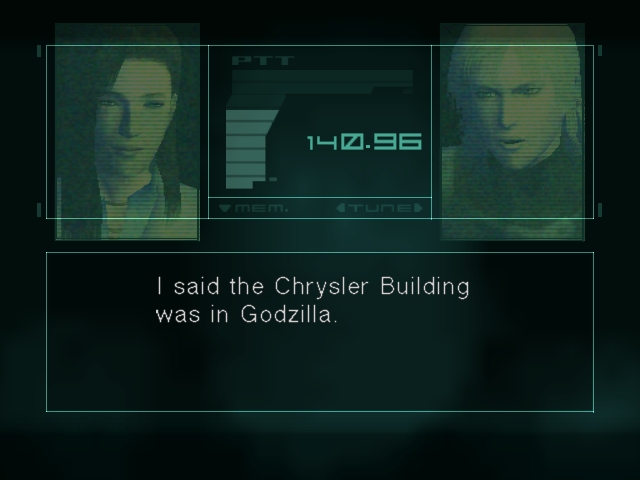 Raiden's only seen the vomit fest that was the Roland Emmerich directed American remake.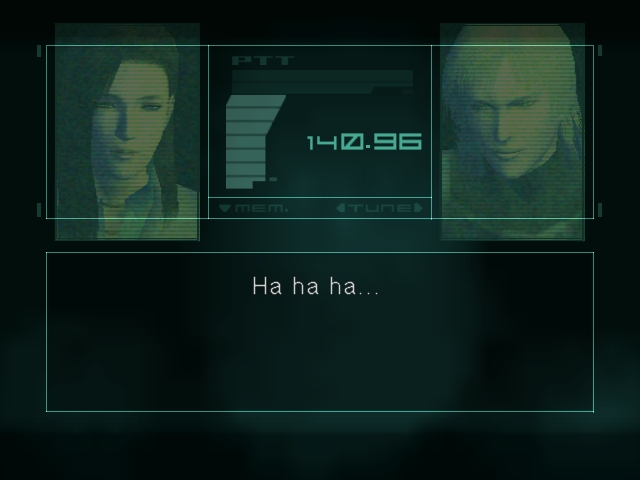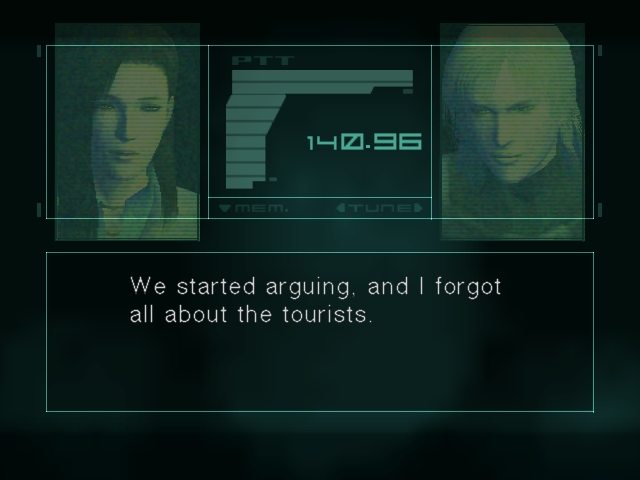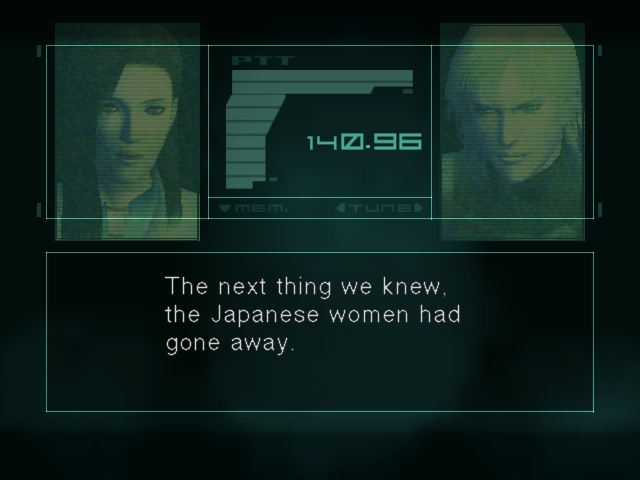 Probably to a bukkake-o'-thon.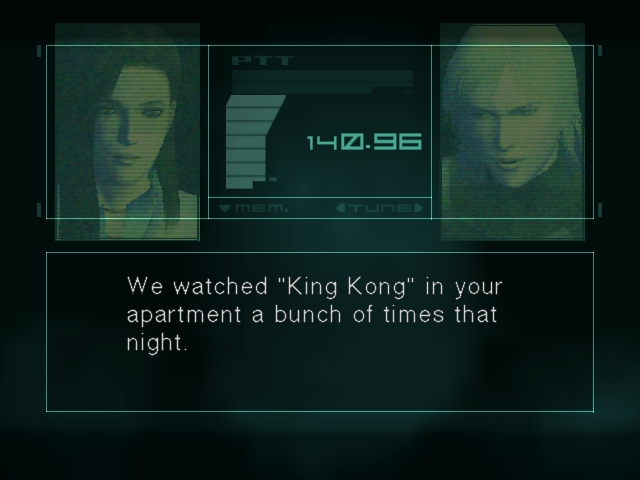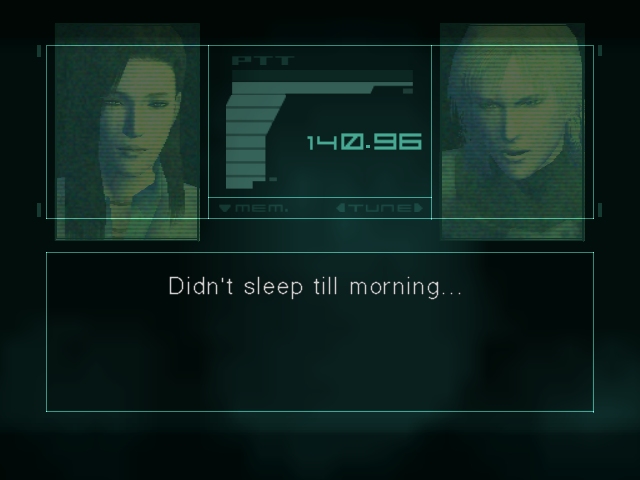 Bungie Studios Presents, "Shagathon"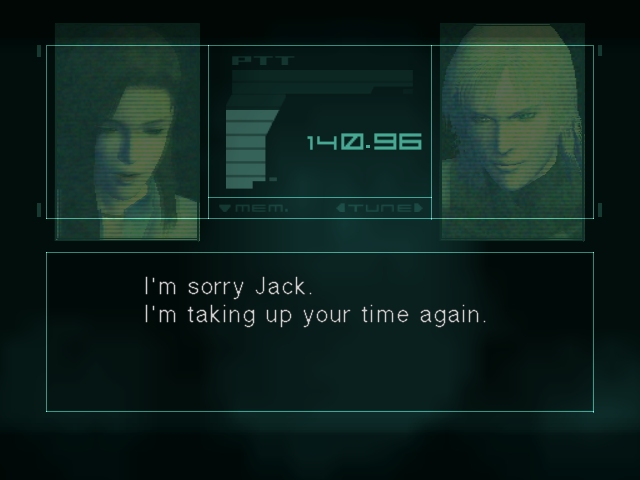 "S'all right. Just the free world to save, nothin' big, babe."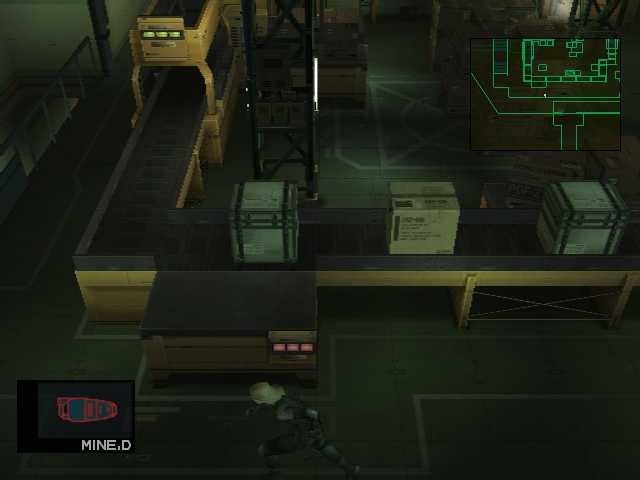 WHEN ALL ELSE FAILS, USE CRATE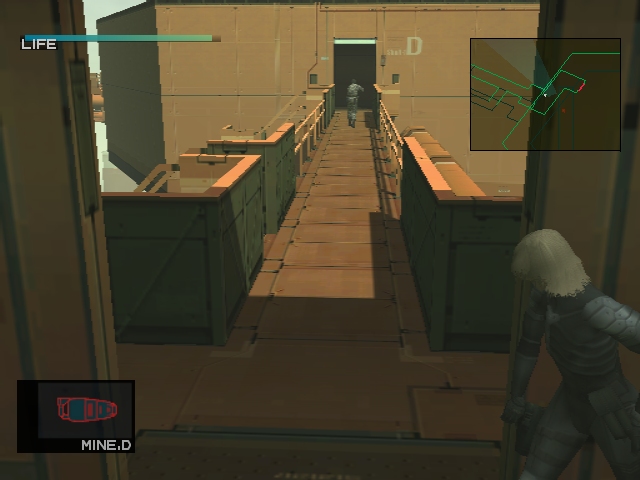 Sneaky McStealthstein.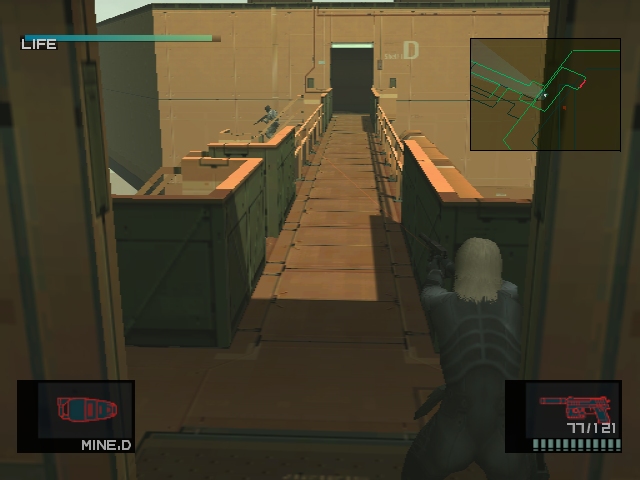 Shooty McGunbullet.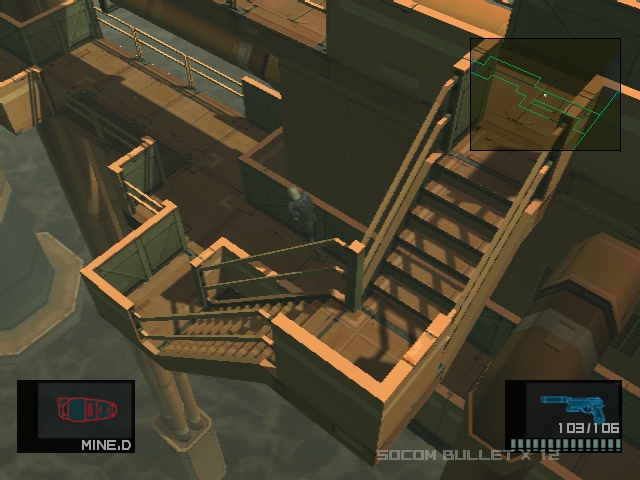 There's a guy with binoculars on the roof of the strut I just left, so I gotta go under the bridge.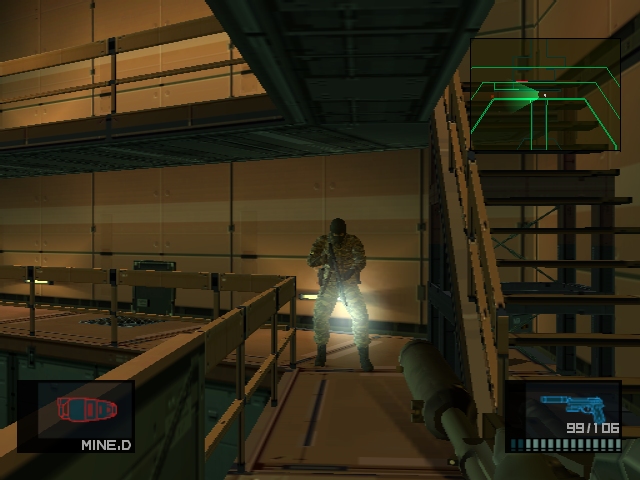 Gotta take out the trash in the Sediment Pool room.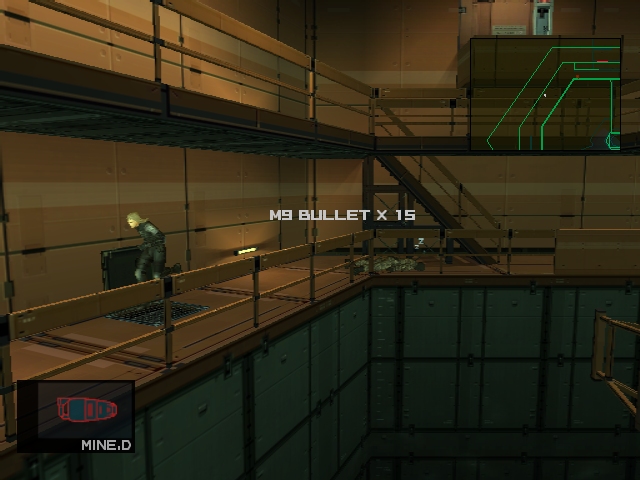 Fatchin hid another bomb underneath this maintanance hatch.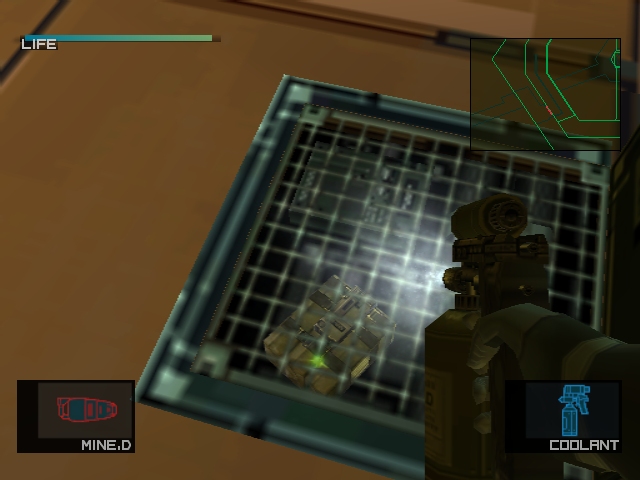 I wonder, does freezing a block of live C4 actually stop the detonator?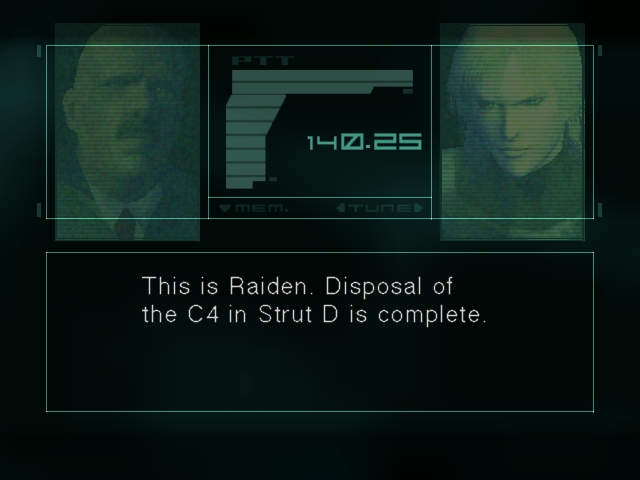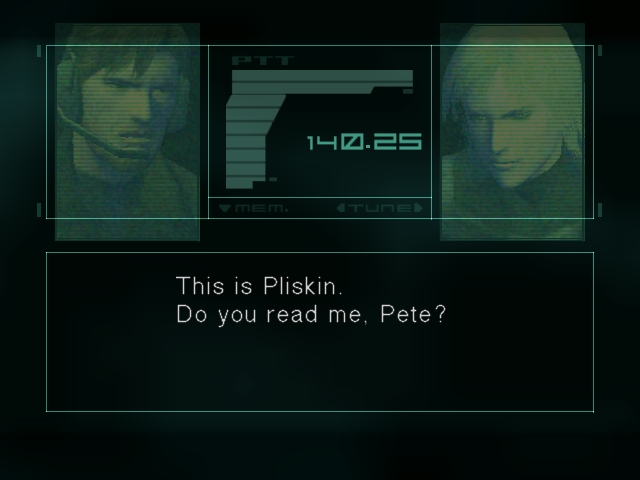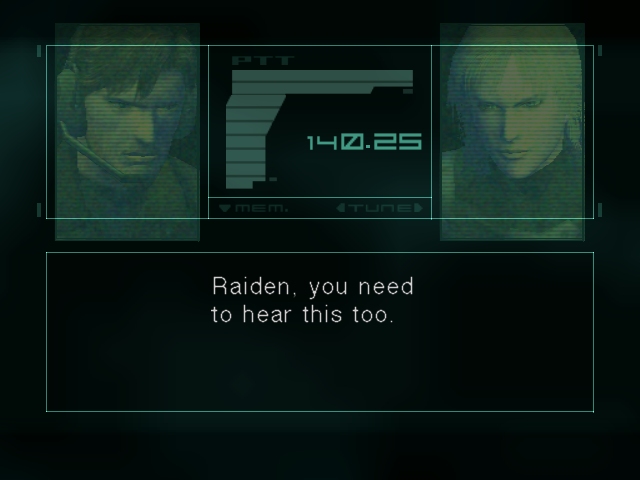 "I...I'm an killoholic. I CAN'T STOP OH GOD PLEASE FORM AN INTERVENTION."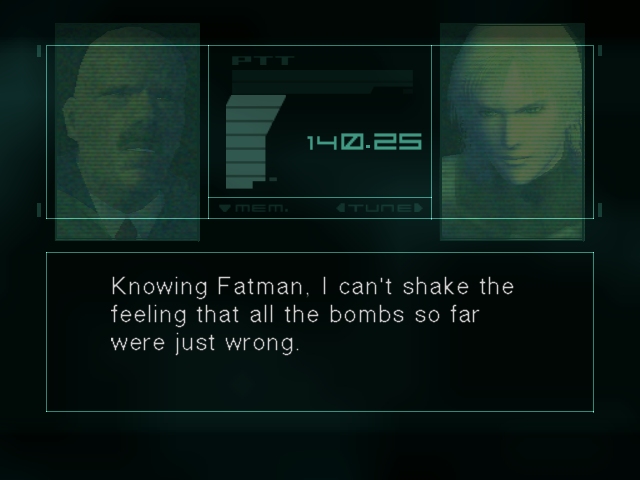 Maybe Hugeman's planting a trap? Hrm? Think of that? C'MON NOW.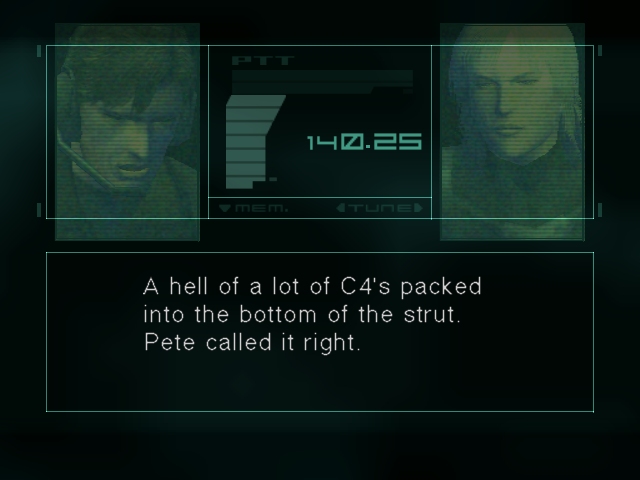 Where does Fathead get all these explosives from? It's gotta be hell lugging all those bombs around while roller blading all over the place.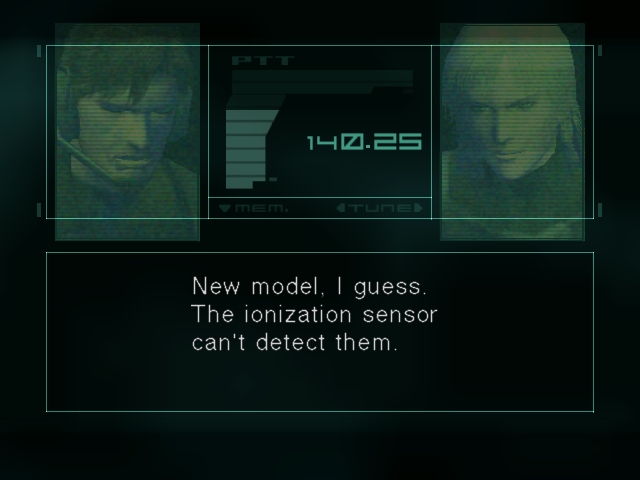 You know what this means, right? BACK TRACKING.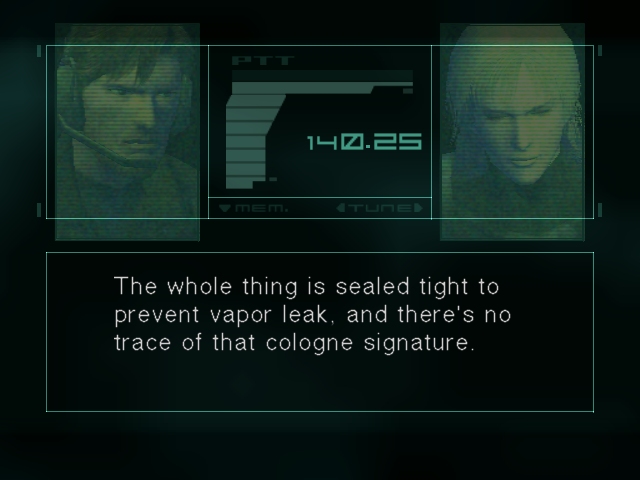 Clever.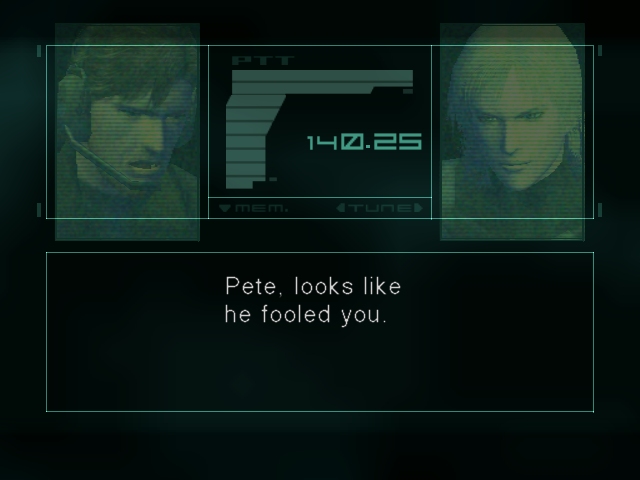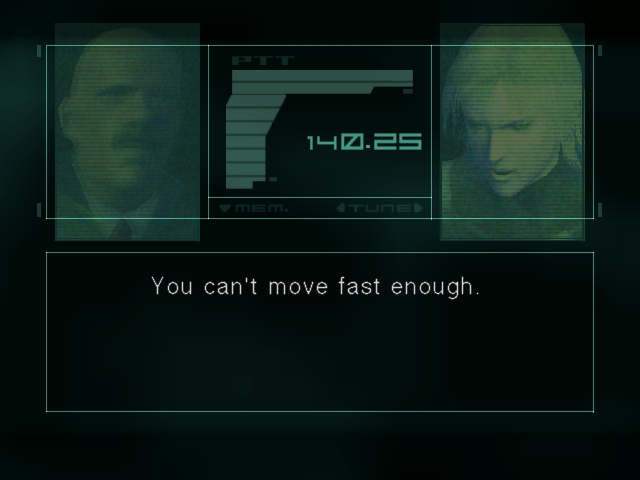 Pete wants to go disarm it himself, but Raiden doesn't think that's a good idea.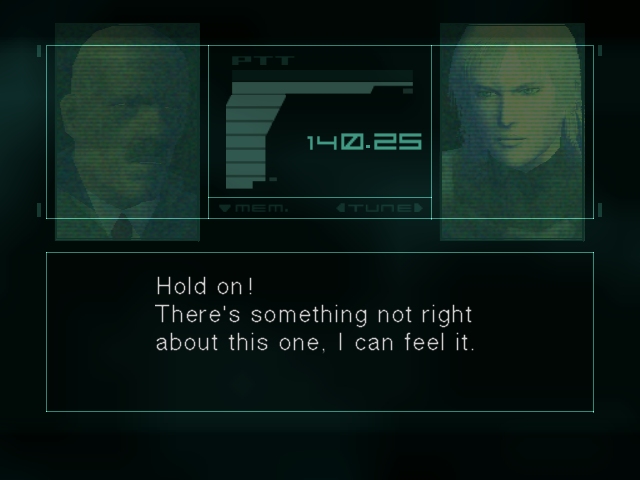 What are you, John Edwards? Get off your ass and go defuse the bomb.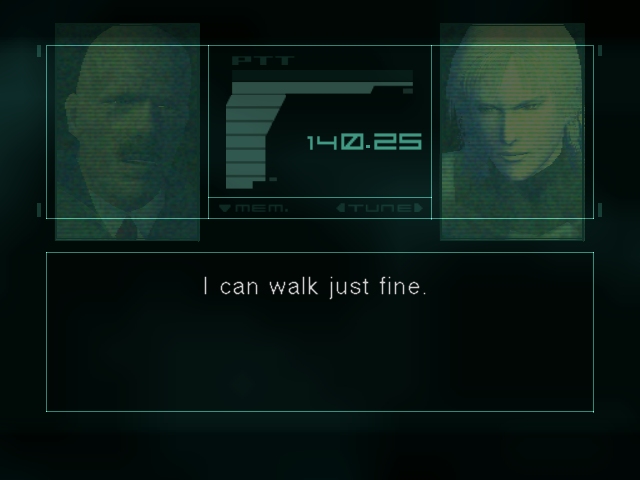 The confession.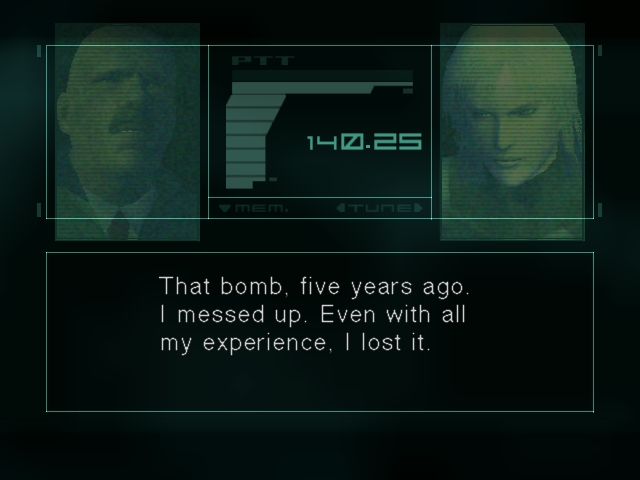 Great career field you aspired to, buddy boy.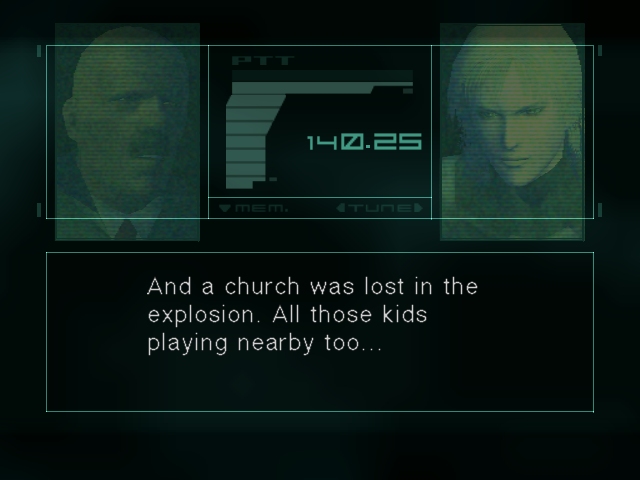 So the geniuses running the show didn't evacuate the area within a 3 block radius? GREAT GOING!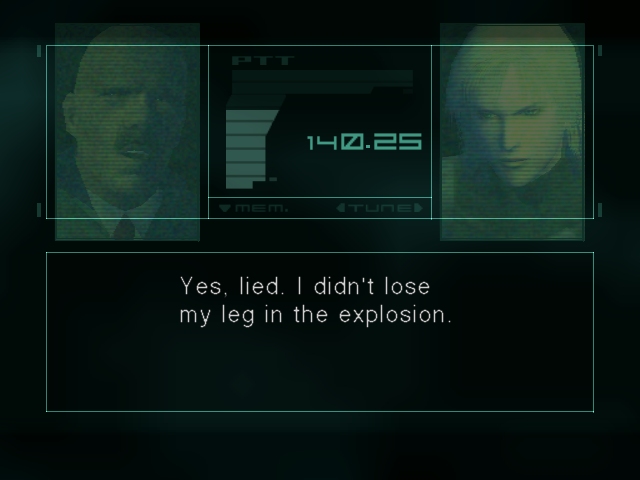 I never got this. Did it explode while he was disarming it right there, or did he pull "It's always red or blue in the movies!" and tell someone to snip the wire from far away?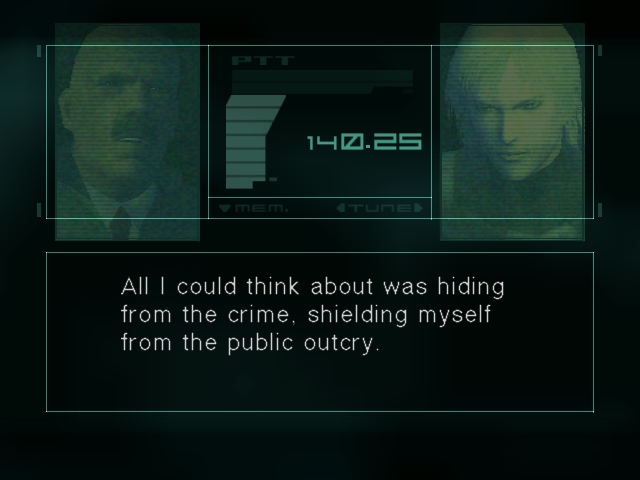 Makes sense.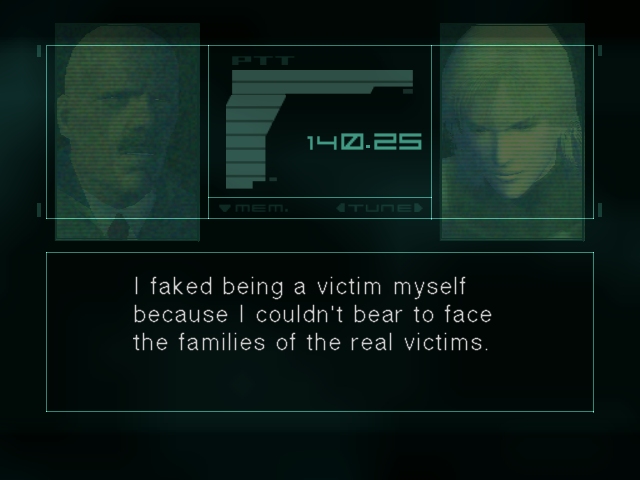 Next, on Oprah.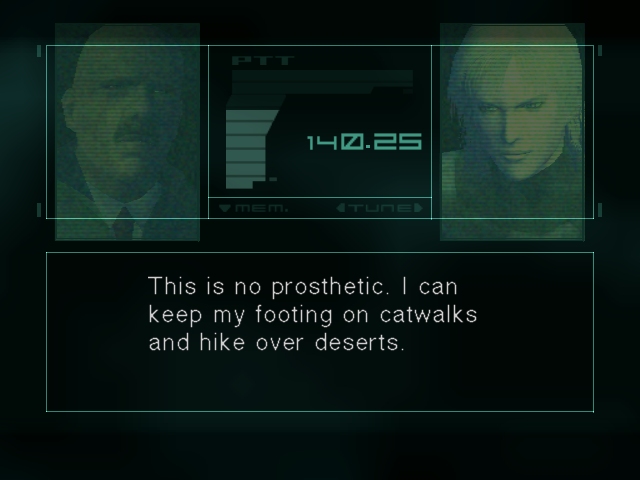 Kay.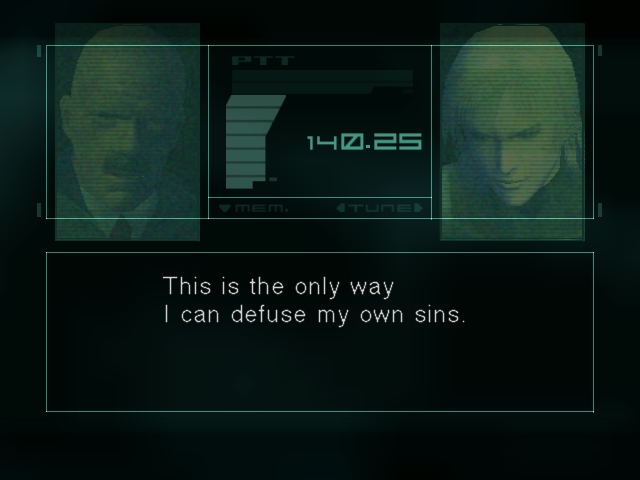 Get it? HUH DO YA GET IT?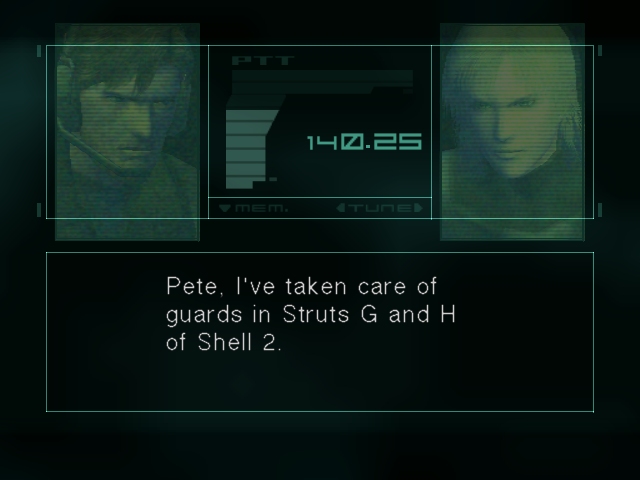 OH GOD IM DOING IT AGAIN SOB SOB
"It smells like cat piss and old brocolli in there."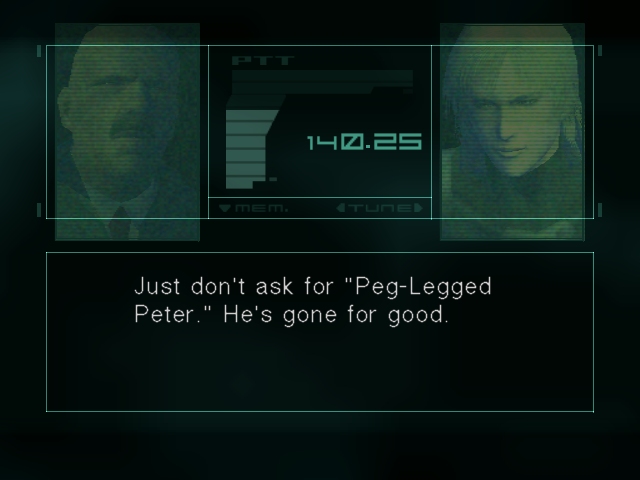 No need, you get offed in about 15 minutes anyways.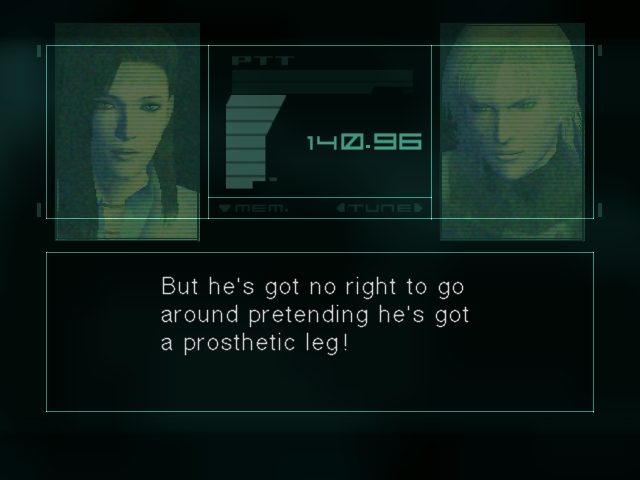 I call up Rosemary to save.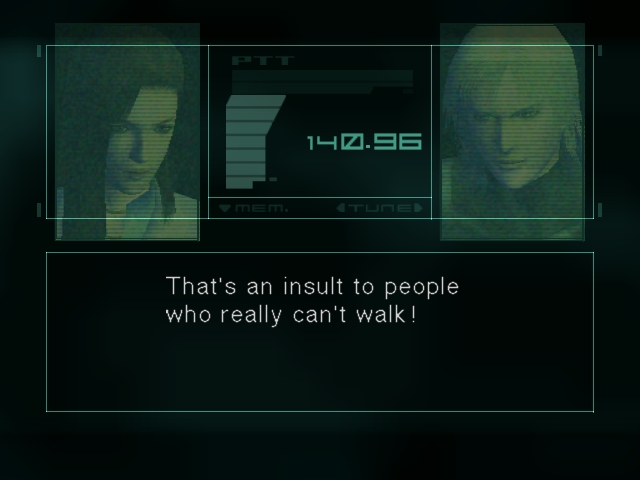 I like how she's concerned about that, but not about, oh y'know, the church that exploded and the children that got roasted nearby. Great going, Rose.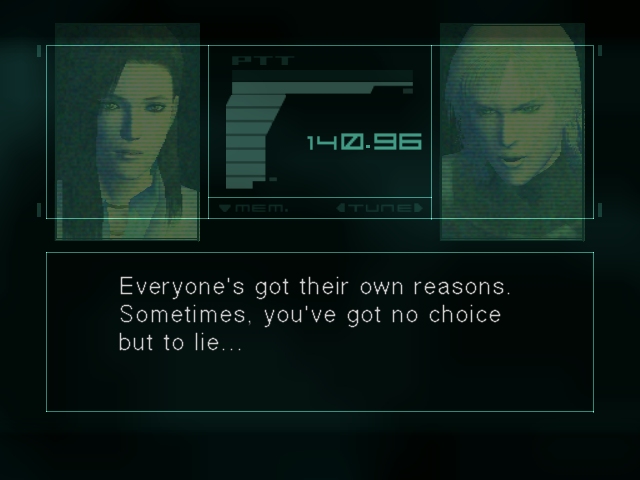 Somebody hit the foreshadow switch.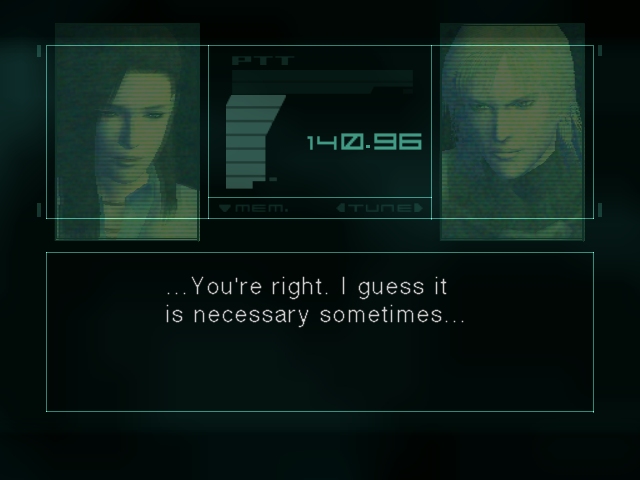 Thanks for repeating what I just said, whore.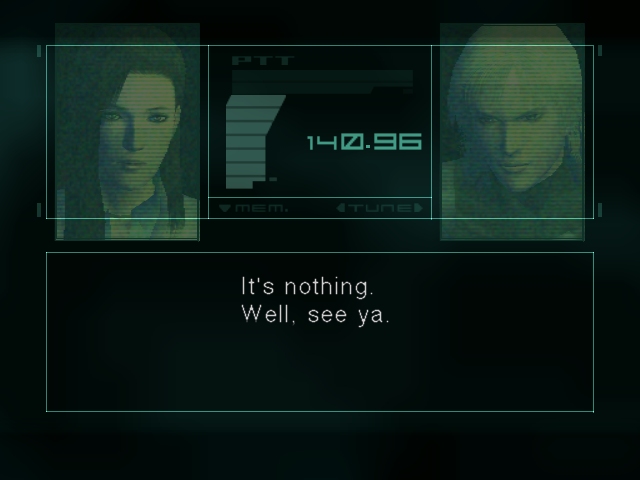 Well, she certaintly puckered up quickly. Can't keep a
Patriot spy
down, I suppose.
---
Will Pete get blow'd up? Will Raiden finally cap Fatroll, and will Pliskin take a power nap?! Definitely.