Part 15
Plant Chapter, TELL ME WHERE THE BOMB IS
---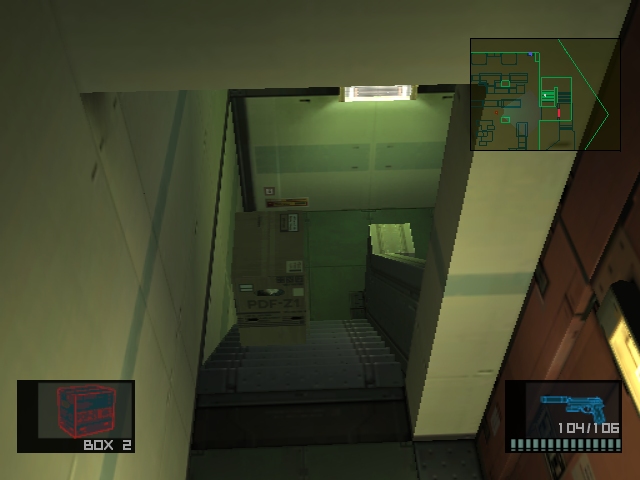 Let's head up to that heliport then...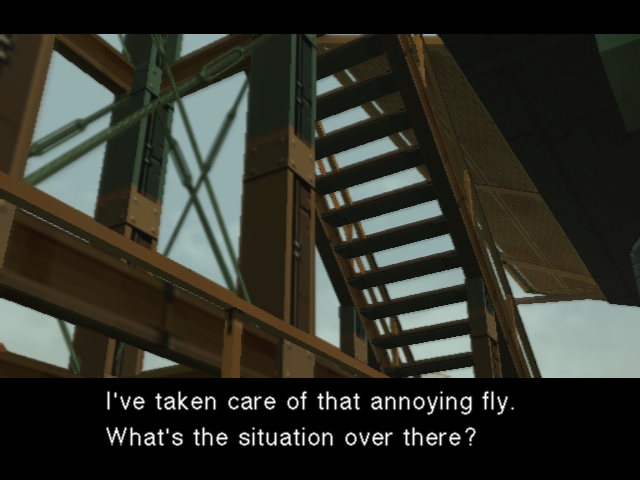 Flies? Man, we gotta deal with mufuggin' SNAKES.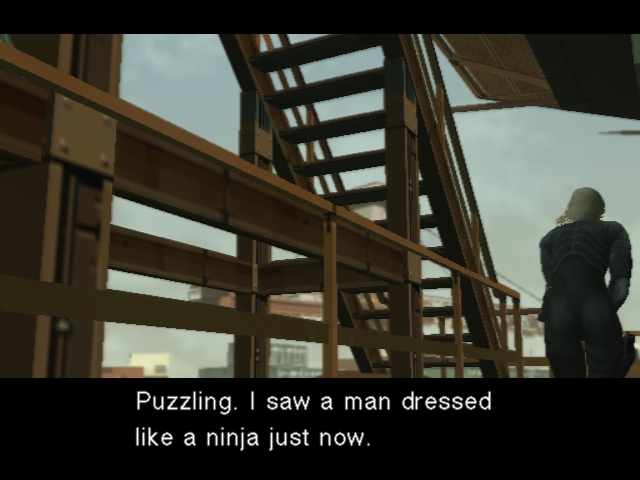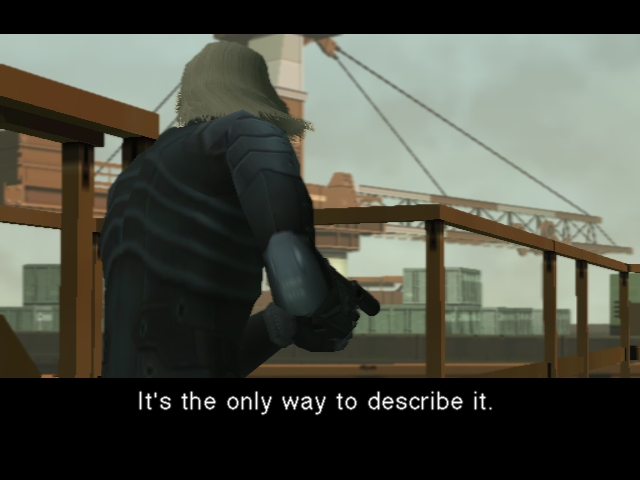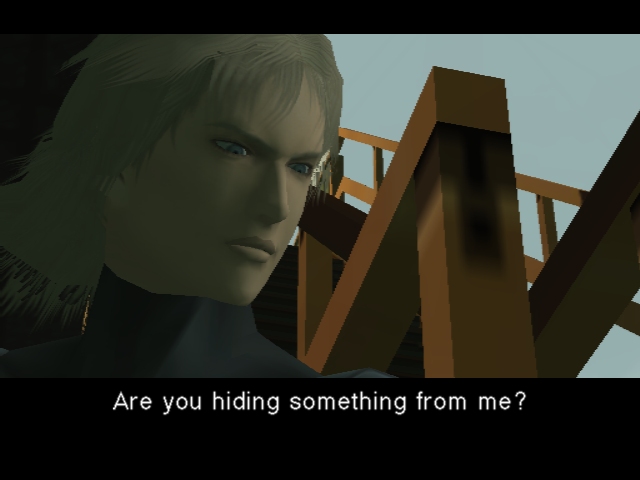 No, dumbass, Olga's not a man.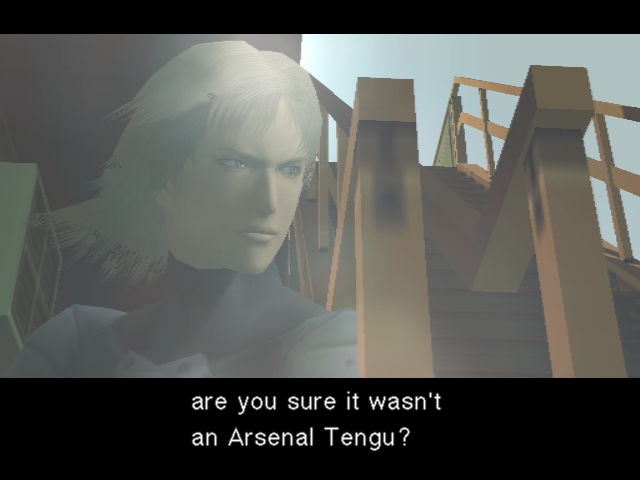 "Arsenal" you say? Something fishy...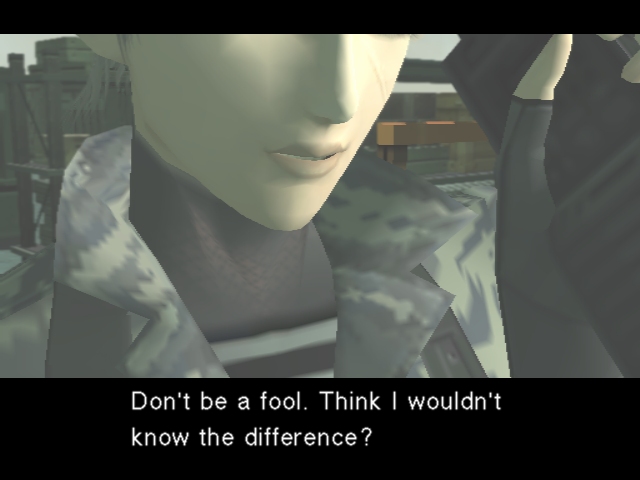 I just noticed that Olga here wears (almost) the same gear as Big Boss did in MGS3.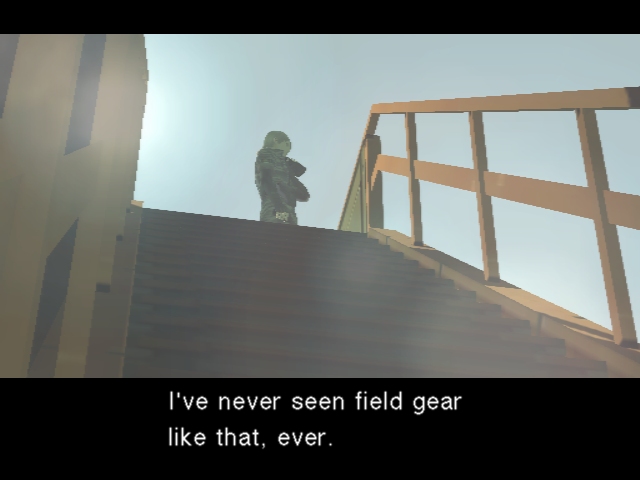 Someone hasn't played MGS1.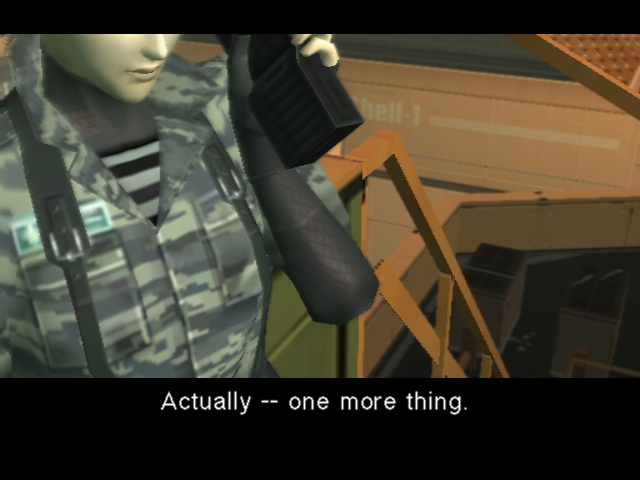 "I...I just wanted to let you know...I care about you man!"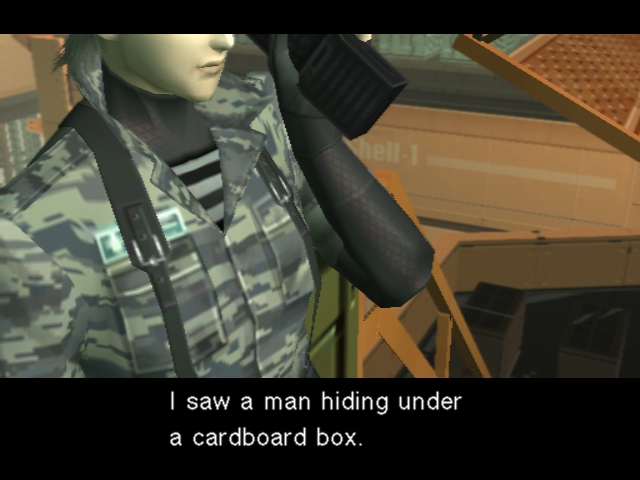 "Damndest thing, confused the hell out of an entire squad after planting C4 on their backs. We may have a problem."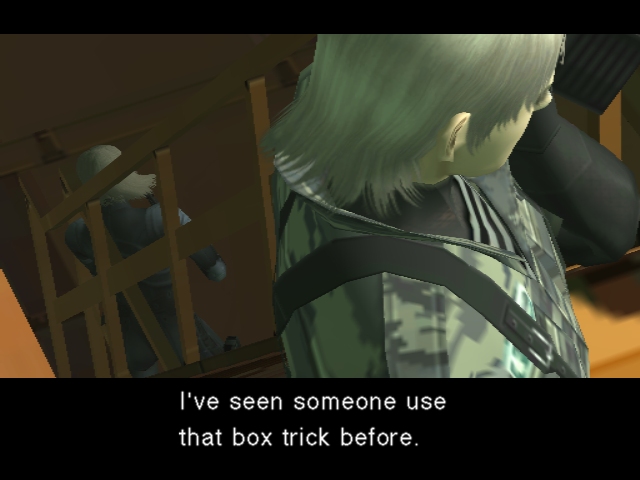 "Took out an entire squad in 2 minutes."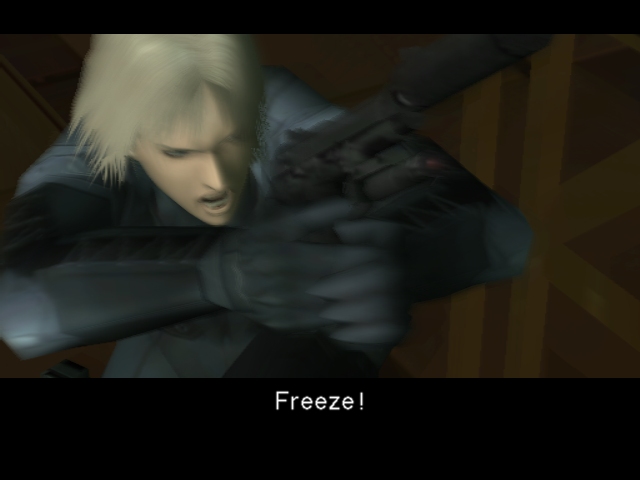 "Do I look frozen to you?" (bonus points to anyone who catches what movie that line is from)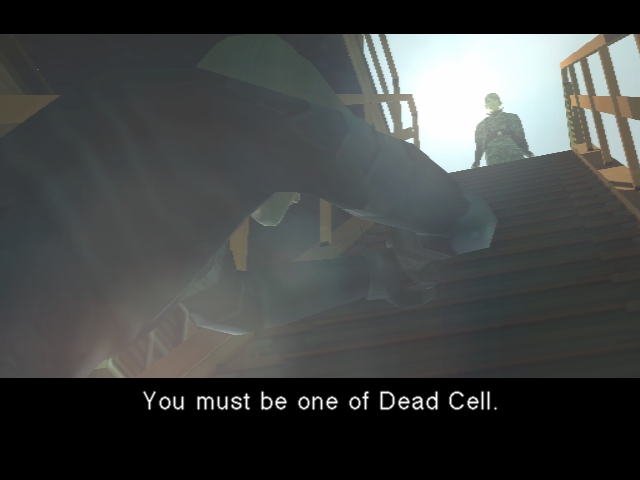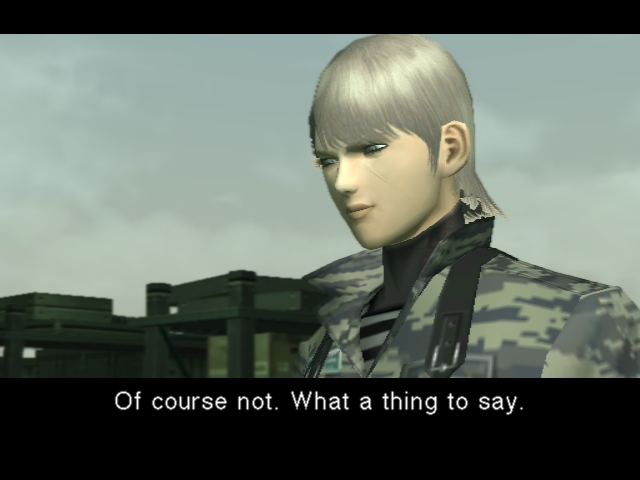 "Well, yeah. It sure was something...that I said?"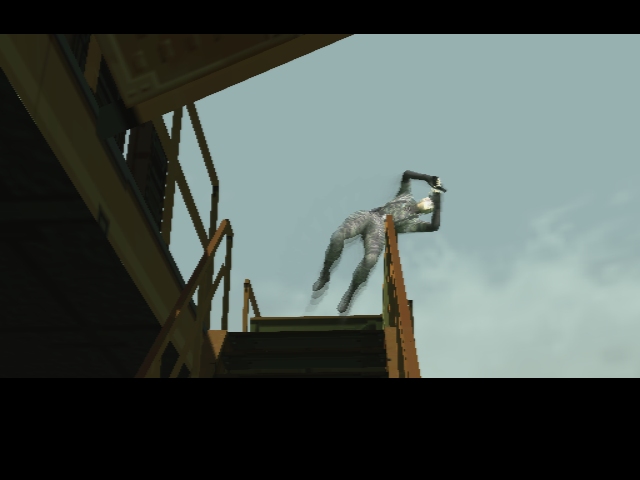 Olga dives out of sight. Somehow.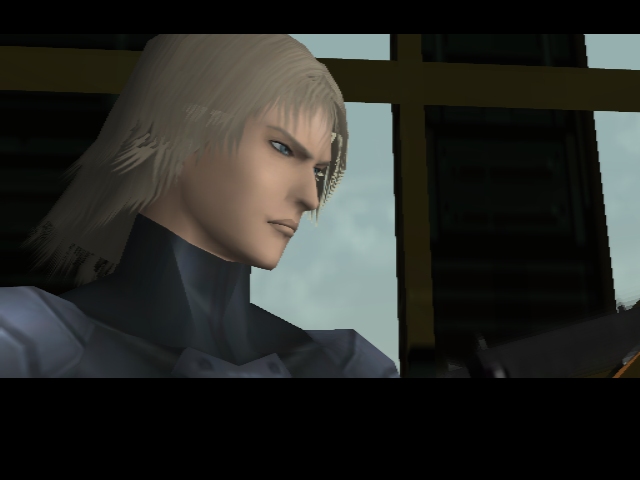 Raiden wonders where she got that wonderful haircut.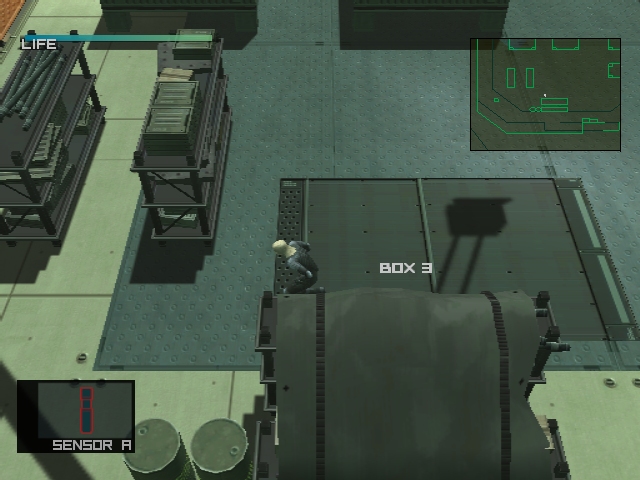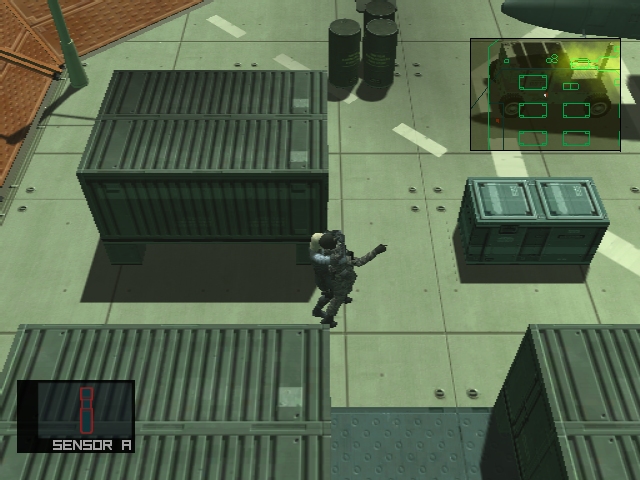 Tango'd with a tango then broke his neck.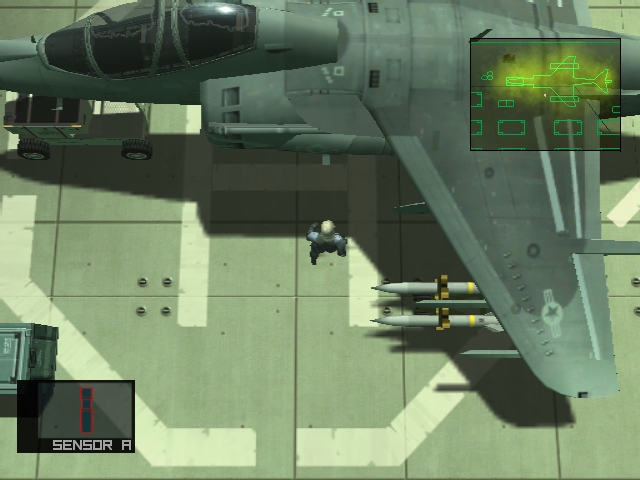 Fancy hardware they've got here.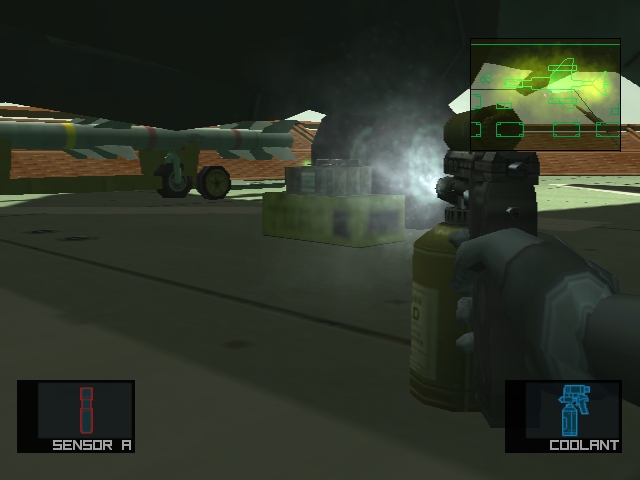 Groovy. That takes care of that.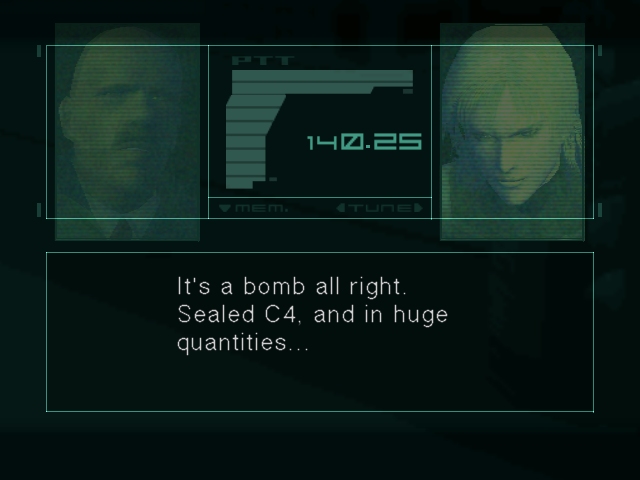 I thought it would be full of Jello.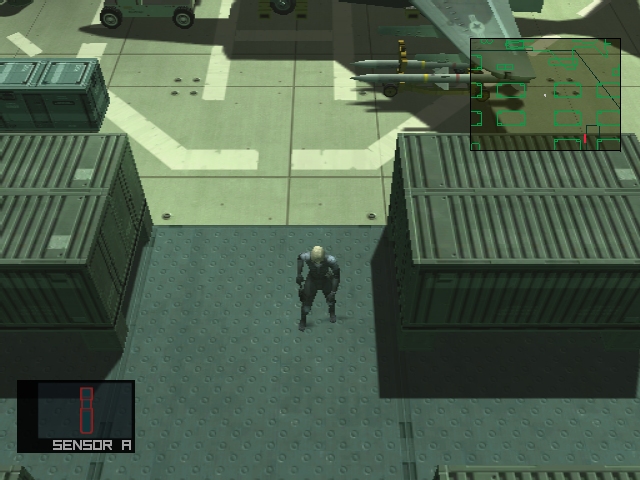 Peter tells me to go disarm the last bomb at the bottom of Strut A. Alrighty.
Something's not right about this scene...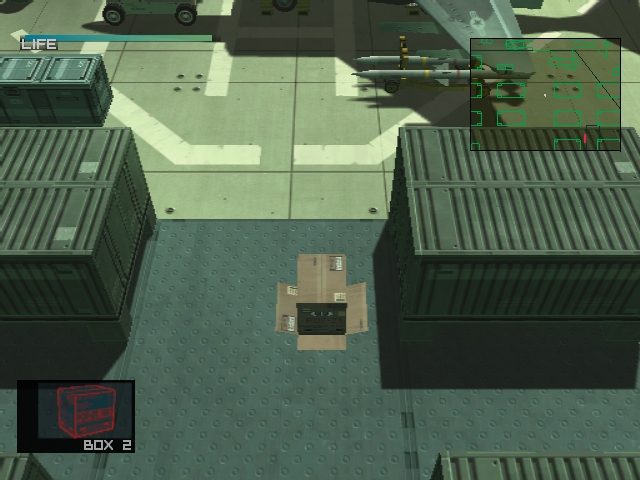 Much better.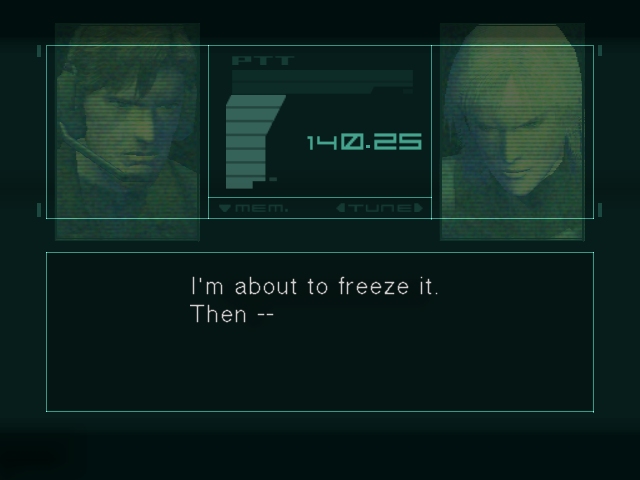 Even Pliskin has his bouts of dumbassity and ends up freezing his last bomb, which ends up activating the big one. Shit.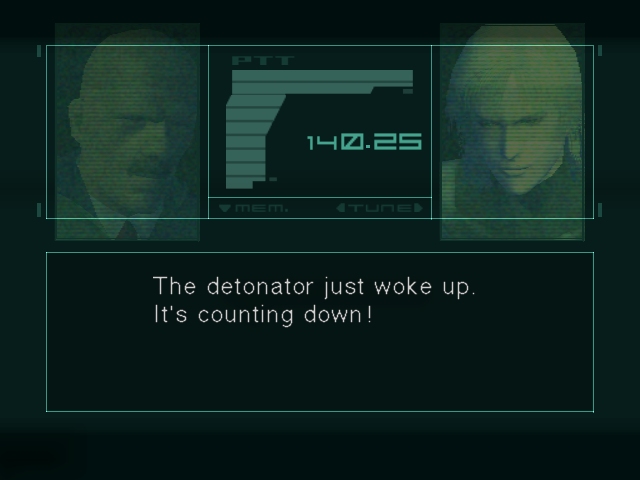 Damn! Gotta get to the bottom of Strut A ASAP!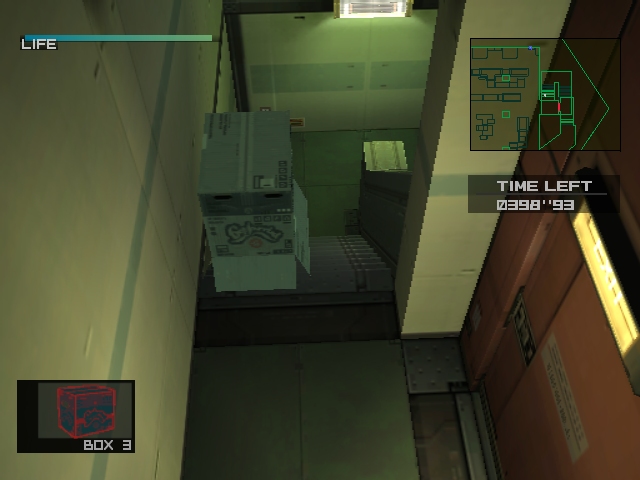 GO GO GO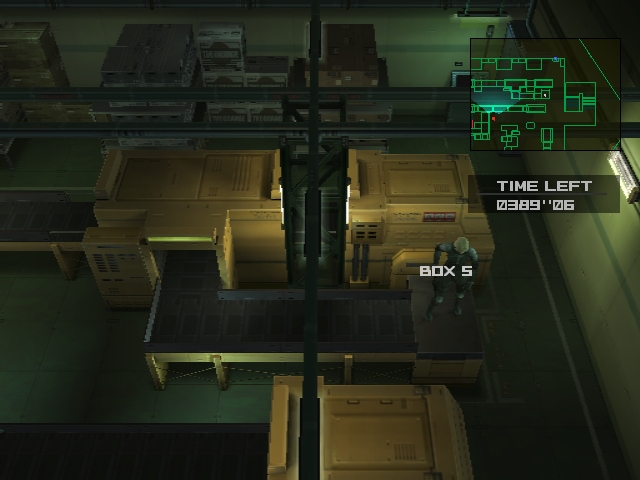 I'm a professional boxer.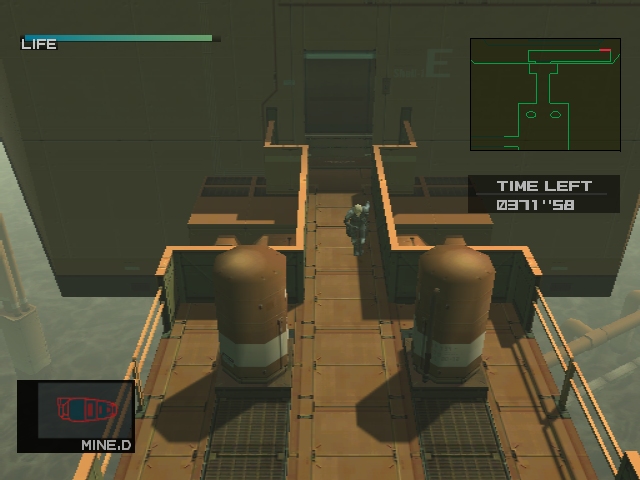 THERE'S NO TIME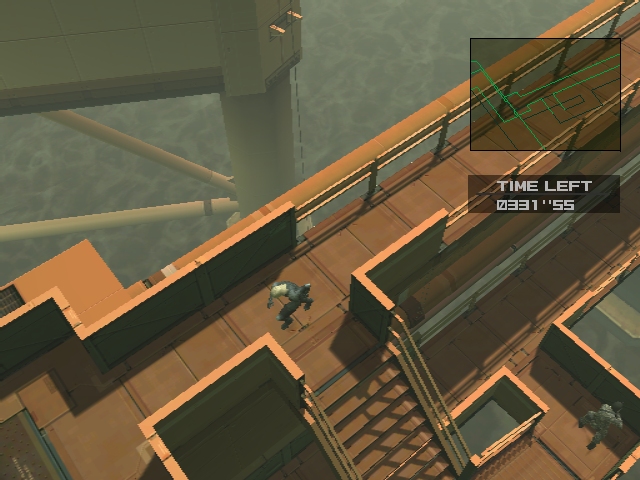 DAMN IT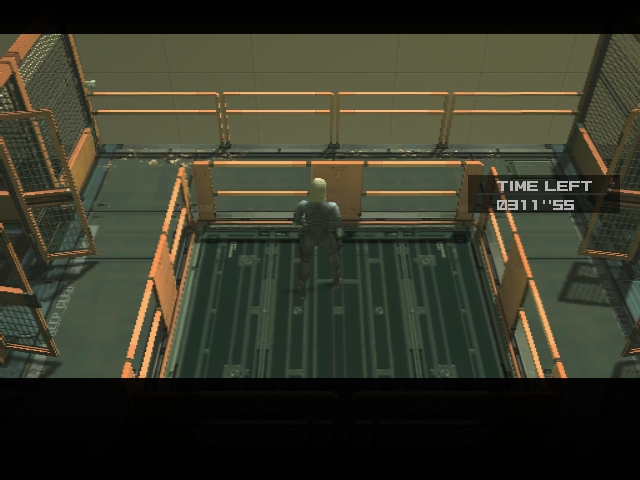 Almost there!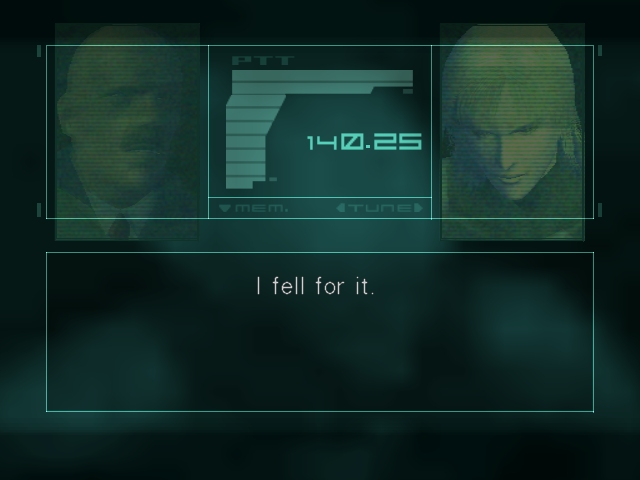 Oh no.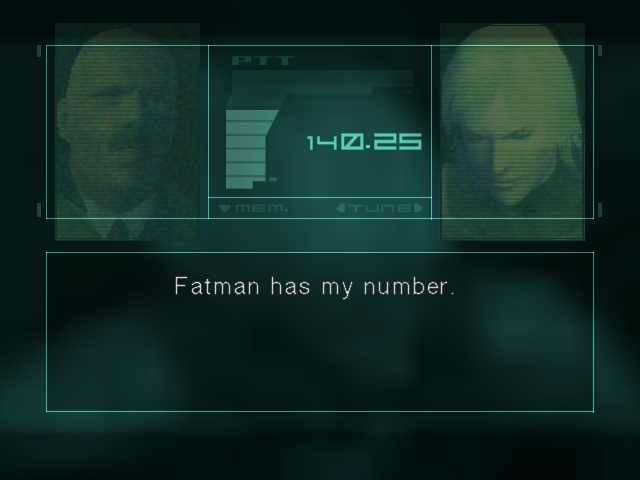 He didn't pull some crappy pick-up line on you, did he?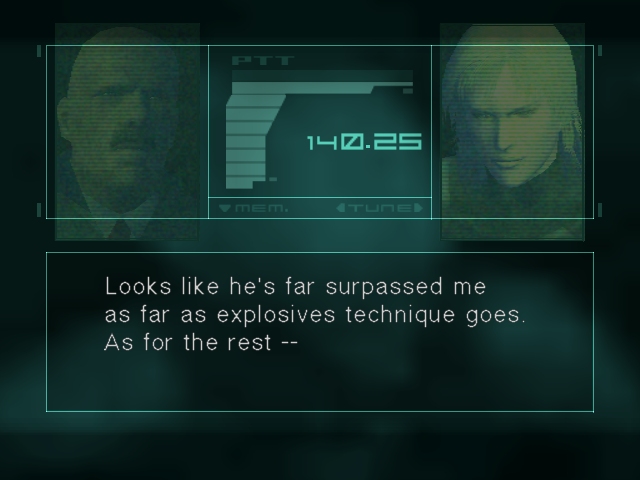 What Peter is trying to say here is -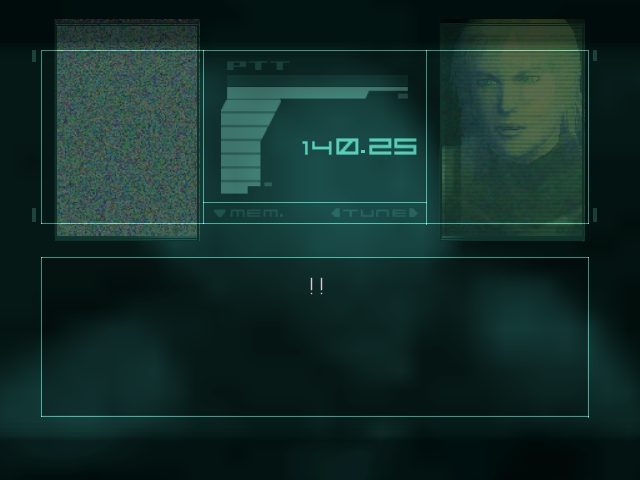 FUCK BOOM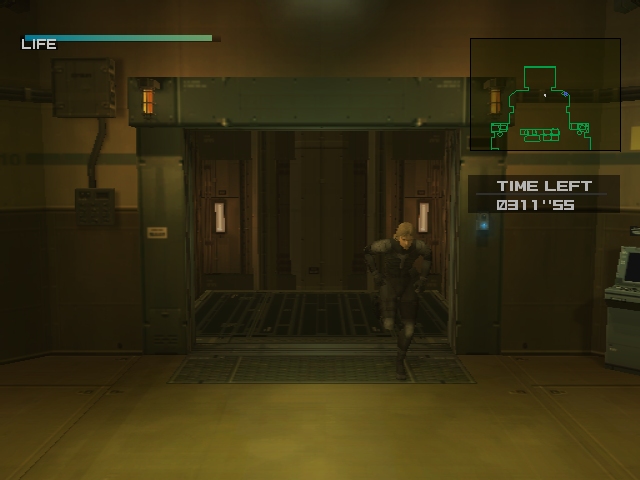 Damn you Fathead! YOU'LL PAY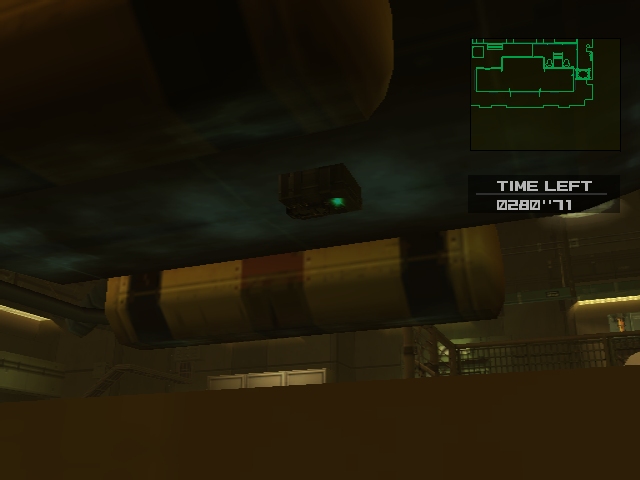 !!!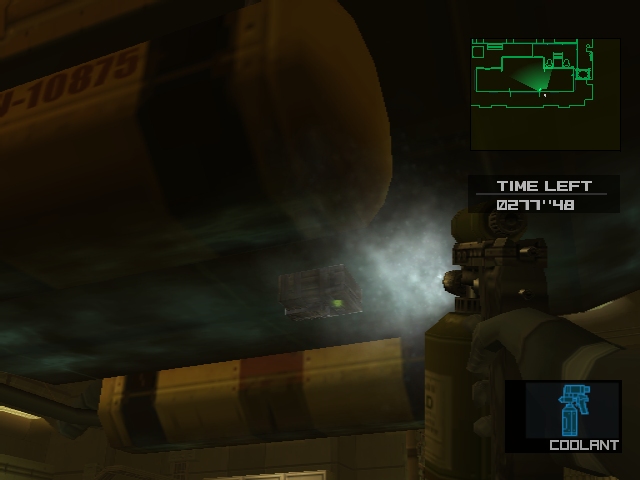 Whew. Glad that's over.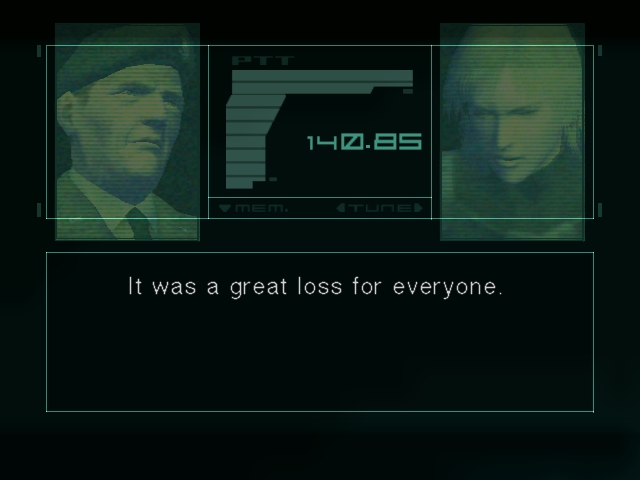 We all knew he was going to get offed anyway. No big deal. *sniffle*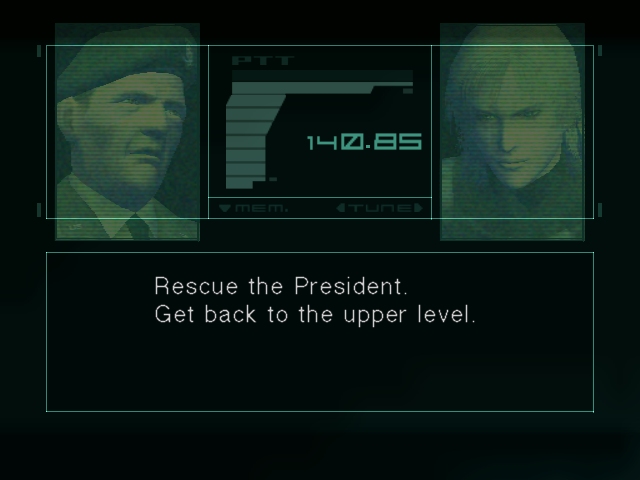 Yes sir.
---
Will Raiden showdown with Fortune? Will Vamp get capped? Will we shoot us some obese mad bombers? Damn right we will.