Part 10: Episode 10: Paternal Penile Pain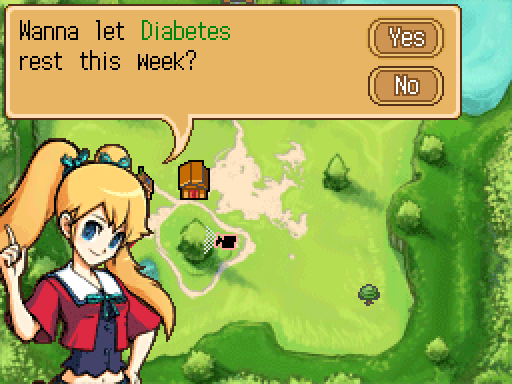 I liked the suggestion that we let Diabetes sleep for a year.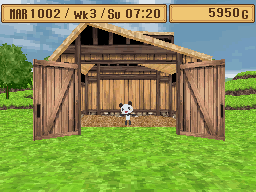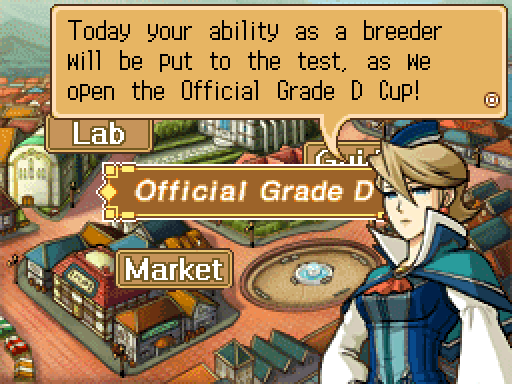 Ok, fine, let's just do the fucking tournament. I think we can all assume that the panda tears through the opponents like so much tender bamboo. So let's jump to the boss.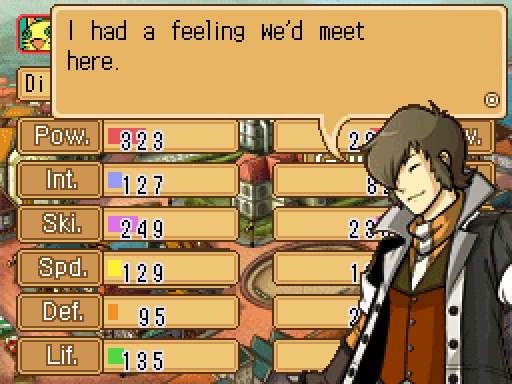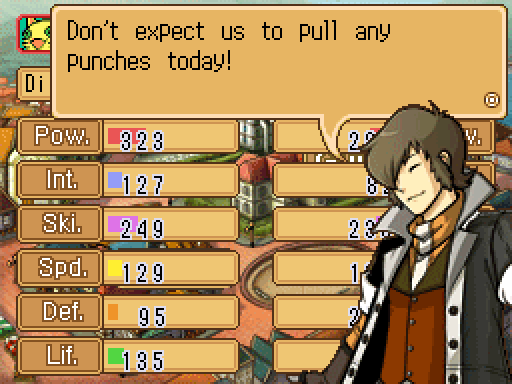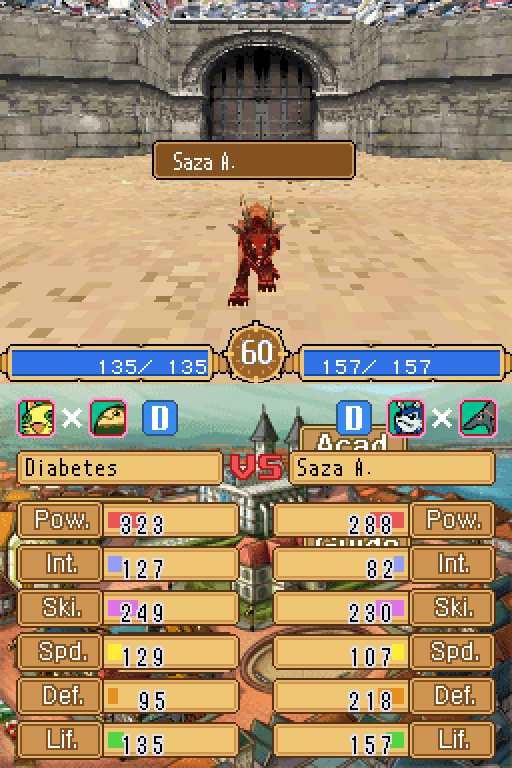 And he wasn't kidding about not pulling punches. Like all rivals, whatshisface's monster is a CHEATING GODDAMN WHORE with stats much higher than the rest of the D Rank critters. If panda wasn't so overpowered, this would be difficult.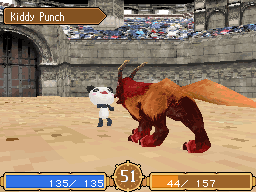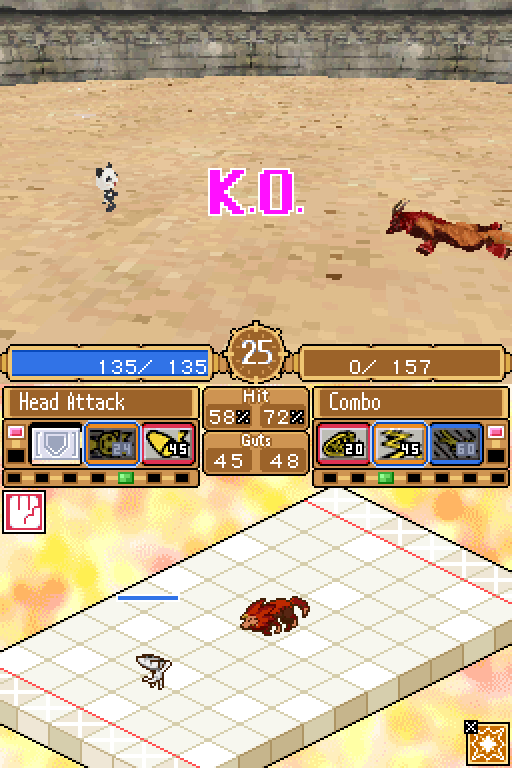 But Panda
is
overpowered, and we cream the cowboy's hellhound.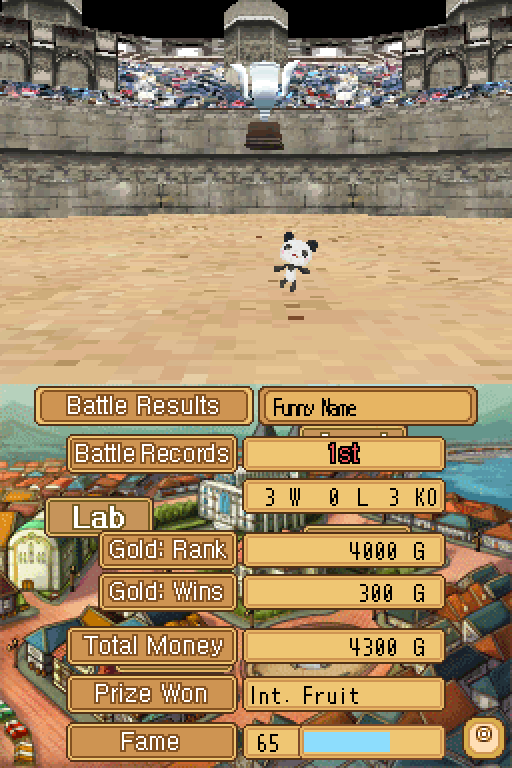 I'm going to melt all my trophies down to make a bigger trophy.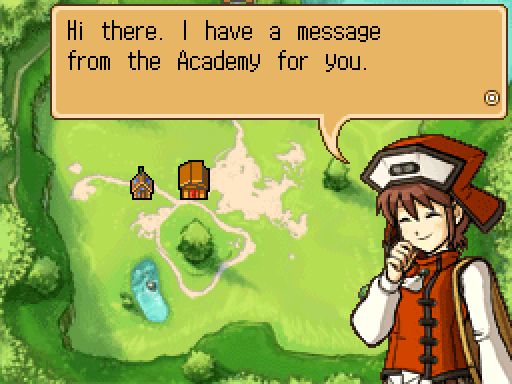 Let's see...
quote:
GREETINGS TO YOU GOATBONE AND ALL OF THE LORD JESUS CHRIST'S BLESSINGS UPON YOU. MY NAME IS LOON GEARTON, SON OF THE AMBASSADOR OF A FARAWAY LAND. I UNDERSTAND YOU ARE A MAN OF CHARACTER AND NEED YOUR HELP. YOU SEE, A RECENT COUP HAS HIT MY FATHER'S EMBASSY AND I HAVE BEEN STRICKEN WITH A STRAIN OF POLIO AND RICKETS DUE TO MOSQUITO BITES. I FEAR FOR ALL MY LARGE SACKS OF MONEY. TO PROTECT THEM FROM SAVAGES, I NEED YOUR BANK ACCOUNT TO KEEP THE CASH FOR SAFE KEEPING. ALL YOU NEED TO DO IS SEND ME ALL YOUR BANKING INFORMATION AND A $1000 GOOD FAITH FEE FOR ESCROW. PLEASE RESPOND TO ME AS SOON AS POSSIBLE.

REGARDS FOR ALL BLESSINGS UNDER THE SUN,
LOON GEARTON.

Uh... wrong one. I meant to give you your Class C license.

Oh. Thanks Colt!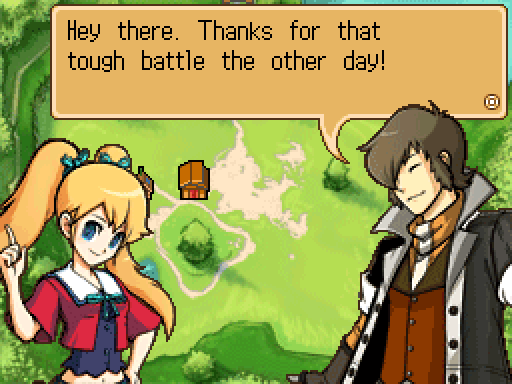 I learned a lot!

Oh! Hi Ross!

There's no way I'm losing the next one! You better be ready! Anyway, I just dropped by to let you know that.

Well, we're not about to lose either! We got a tough team.

Trust me, I know! May the best monster win!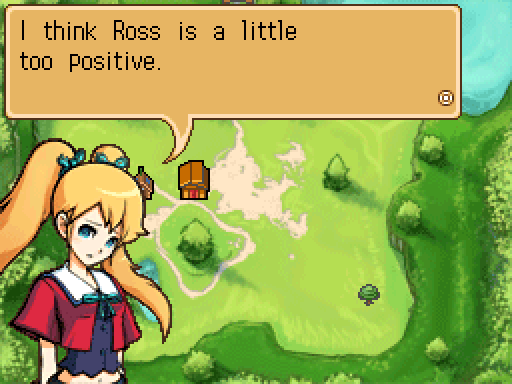 Oh god damn it! Today was going so well, too.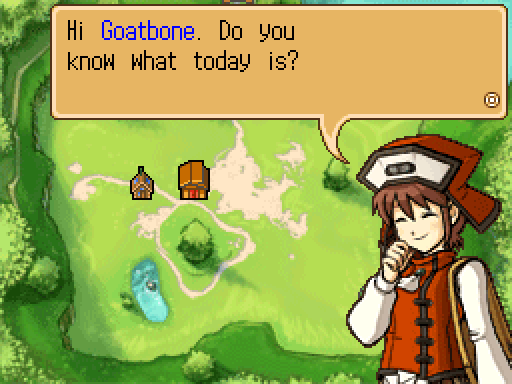 I hate you Colt. I hate you with every fibre of my being. I never hated a fictional character as much as I hate you.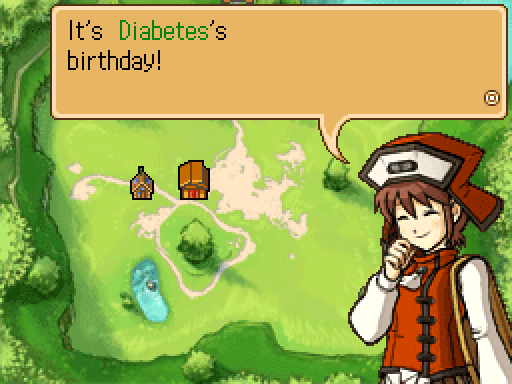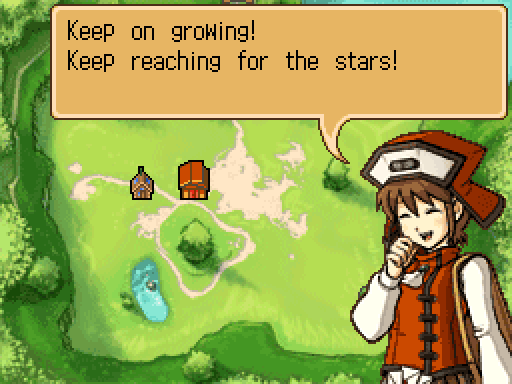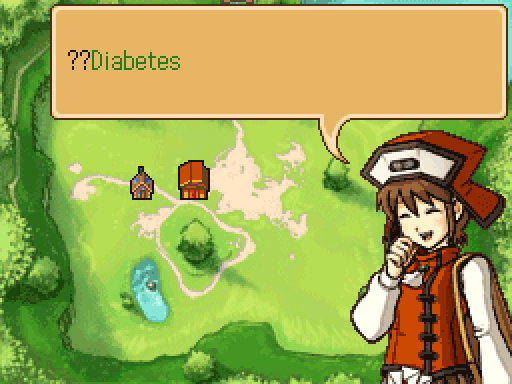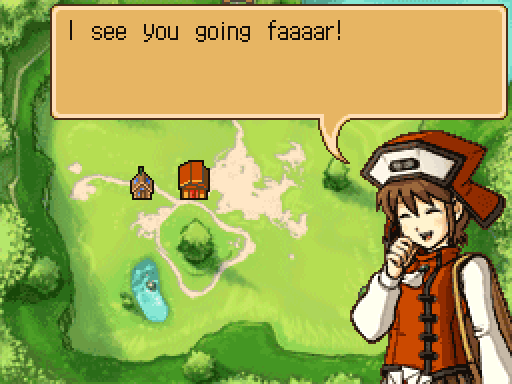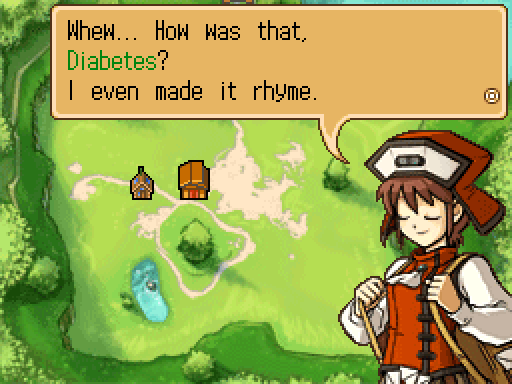 That... that's not something to be proud of. At all. In any way.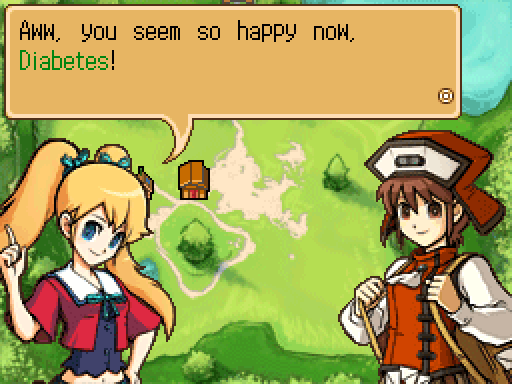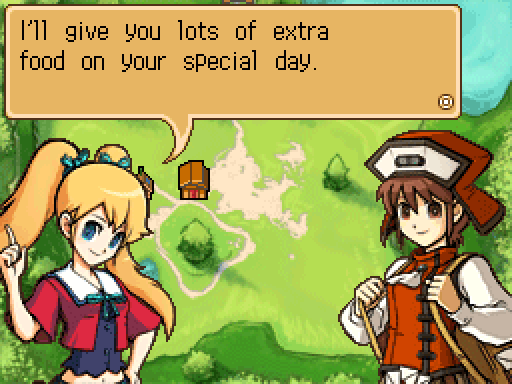 He gets extra food, I drink extra whiskey.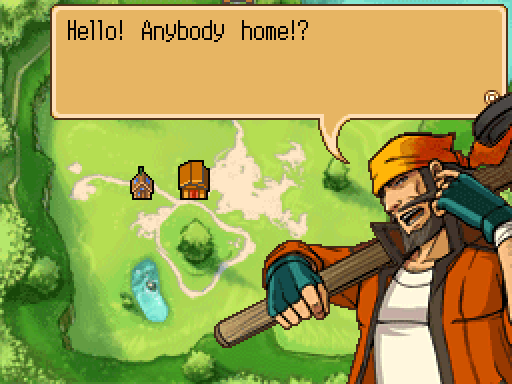 Oh, now what?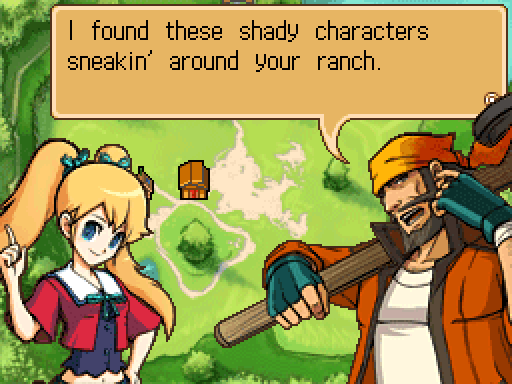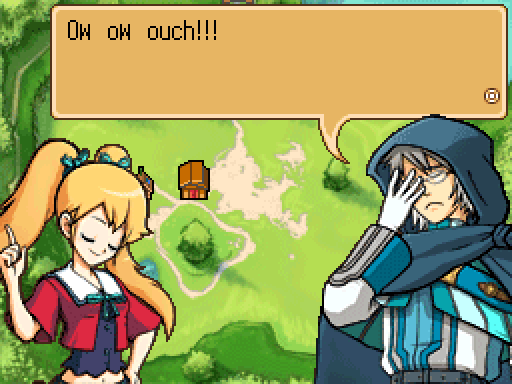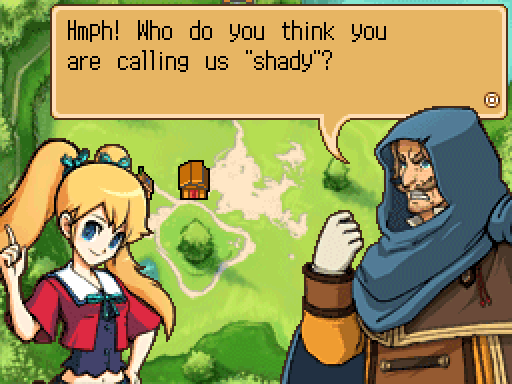 Oh look, it's Dr. Doom and Otacon.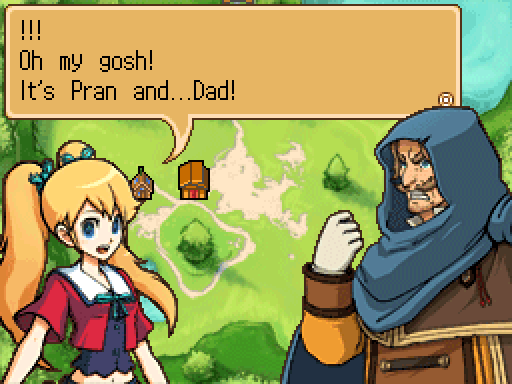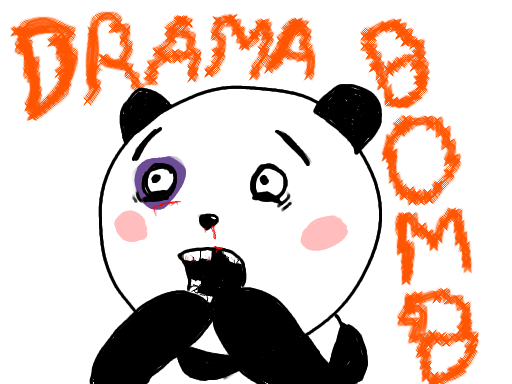 "Dad"!?

To you I am the honorable president of BOMBA! And the name is Amino!

And I'm Pran, Mr. Amino's assistant.

"President"!? Cleo, your dad's the president of BOMBA!?

Uh-huh! Well... "former" president.

What happened?

Officially, Mr. Amino was let go for "Gross incompetence, embezzlement and lewd conduct."

Really!? Oh man...

Why were you sneaking around like that anyway, Dad?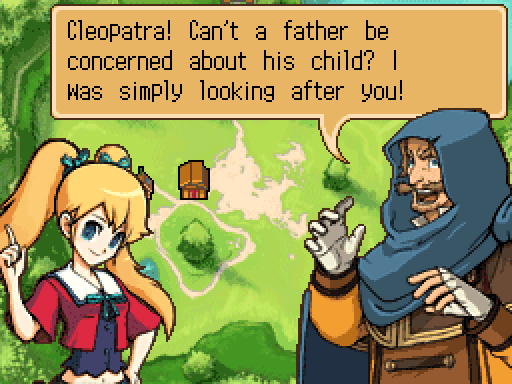 Ugh! Would you stop calling me that...name?

Cleopatra is the perfect name for my daughter! What better name to carry on the legacy of our honorable family!? It's quite noble!

Whatever! Would you just go home? Please!? I'm "Cleo" now cause it sounds cute! And I'd rather be "cute" than "noble"! That other name makes me want to scream! Grrrrrr!!!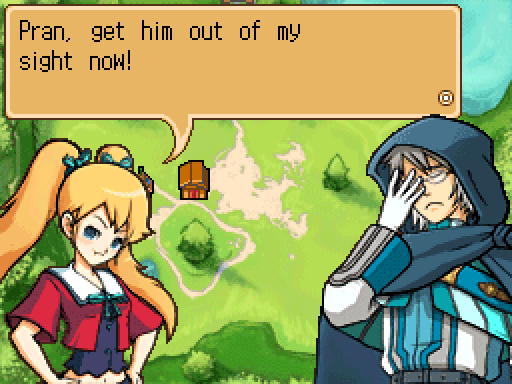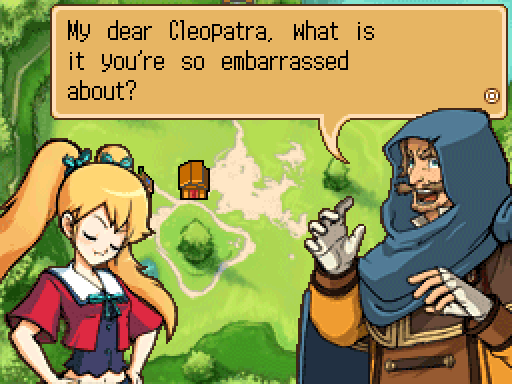 Mr. Amino... Um, I really think we should be going now.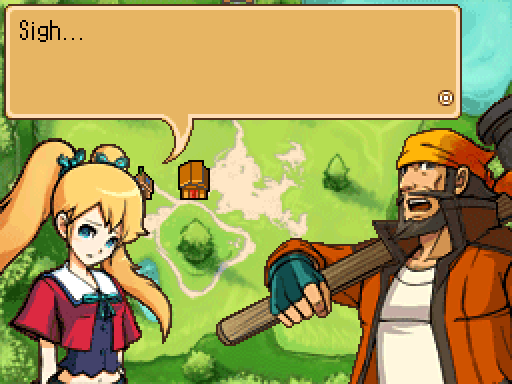 To recap: Cleo was being chased by her father for some reason they don't explain one bit. Instead of confronting him, she decided to be a life-long servant of some random guy she just ran into and live on a crappy ranch, raising monsters.
This has been your Retardation Minute.