Part 66: Jungle Adventure Update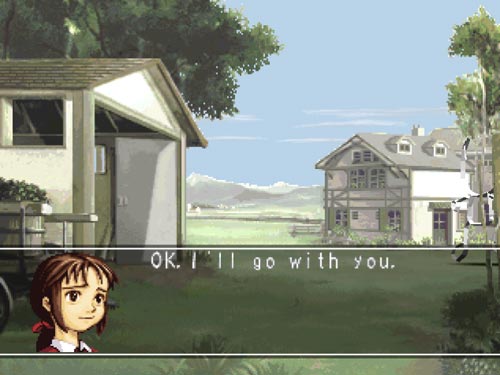 Excellent! Quickly, to the Jungle Adventure Van!
...The what?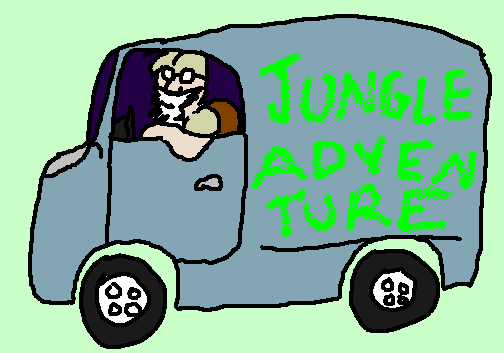 I stole the idea for this from Tasian
You know what, I'm just going to walk.




As much as I hate Kilroy, the little bastard can kill snakes with the best of them.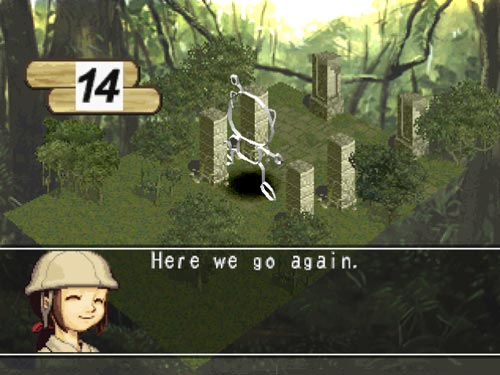 You were almost in tears before we left.

But we're on a jungle adventure now!
What the hell did you do to her in that van?!

I-I- Hey look! Ruins! Let's explore 'em!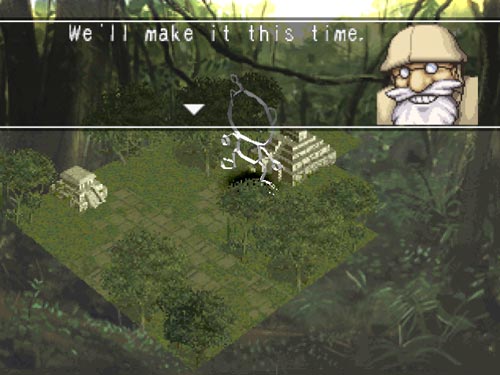 Unless we find gold again, in which case
I'll
make it and
you'll
be sucking on the Jungle Adventure Tailpipe.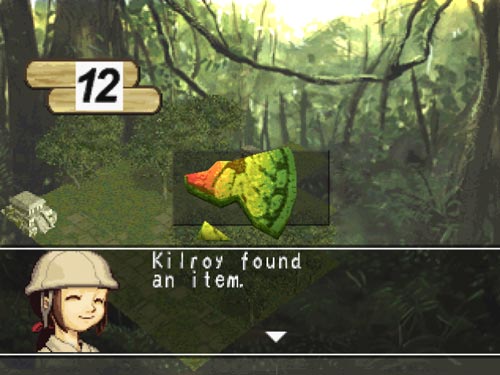 It's a watermelon.

No, I think it's a disc fragment.
Are you sure? Because all we ever seem to find here are pieces of fruit.

Hey look! I found another banana!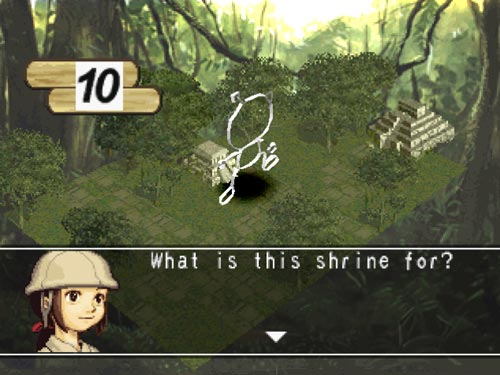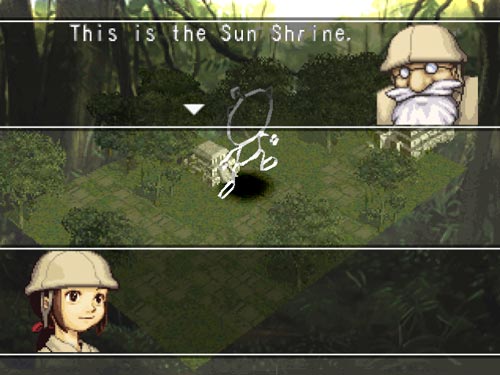 They worshipped the sun here, and had monster battles in its honor. Legend has it that they captured the spirit of the sun in a forbidden mask, and crowned it the king of all monsters.



That sounds awfully familiar.
NO. IT DOES NOT. WE WILL NOT SPEAK OF THIS ANY FURTHER.

But that mask really does sound like Ph-Ow! My eye!
I FUCKING WARNED YOU!! NOW GET IN THAT RUIN AND DIG ME UP SOME GOLD!

Well, we could except...
Except
WHAT?



We're kind of out of time... Norman, sir... Oh god please don't hit me.
Fine, then. We'll sell off the watermelon and use it to send Kilroy swimming. Just because.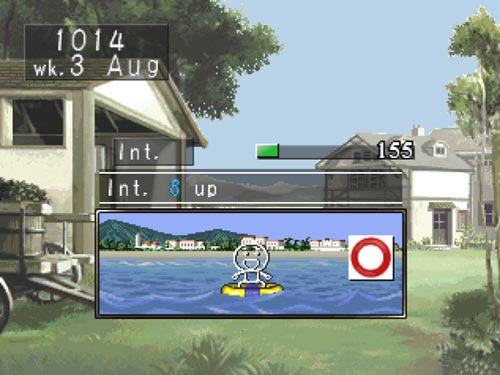 Kilroy was very pleased that he could shoot his head into the sky while standing in his life raft. When he wasn't doing that, he would scoop up any nearby jellyfish and wear them as a cap. I think he has an attention problem.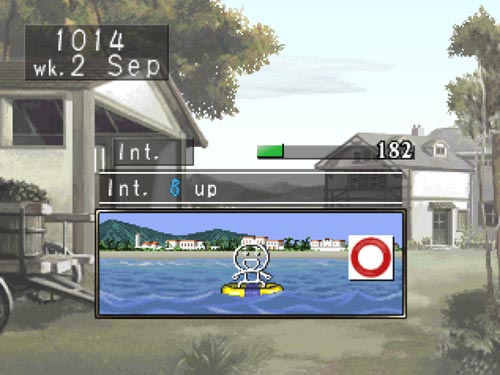 I say an attention problem, and not a disorder. I say this because for some weeks, he would just stand in place and stare out at nothing, keeping that excited look on his face the whole time.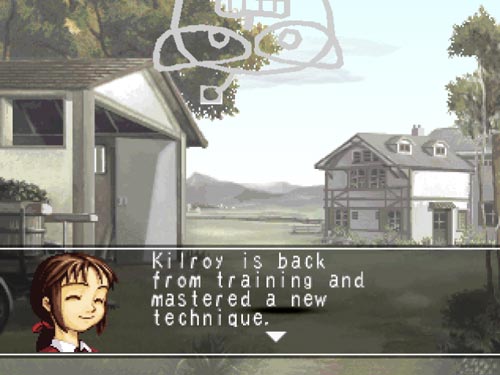 JESUS! How is he even doing that?

I... I don't know. If this were a cartoon, he'd be looking at the audience while hiding off-frame.
I thought you didn't watch cartoons.

I read a dissertation on them by John Kricfalusi once.
My god, you'll read anything. But anyway, the new skill: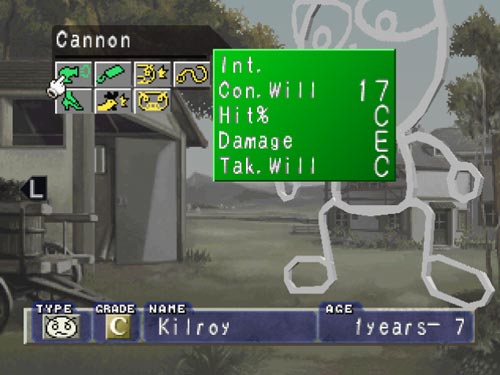 He can fire a cannon, and yet that is somehow weaker than his chicken-cycle. I think I need to shoot things for a while.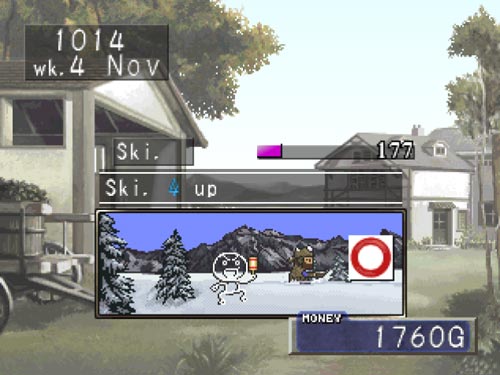 I killed living beings. Pretty ones. I feel better now. But not better enough, so how about we send that little rat-bastard to the mines?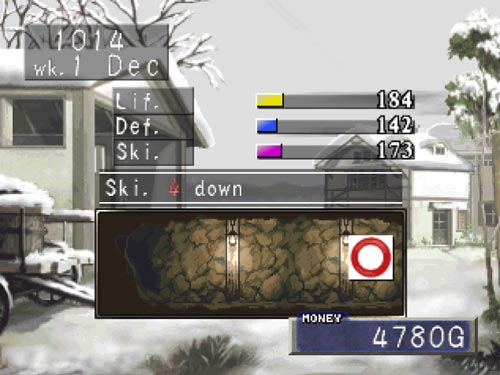 How...? Just...
How?

It's best not to think about it. I think I've almost started to adjust to Kilroy. Do you know why?
Because you're slowly being driven insane by all my years of abuse?

Nope! It's because he's been with us for two whole years!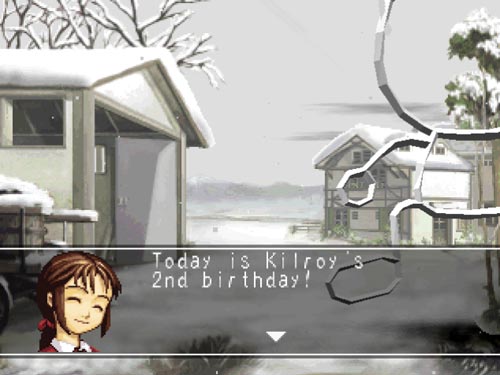 Oh, no.

Oh, yes! Let's sing a song this year, too!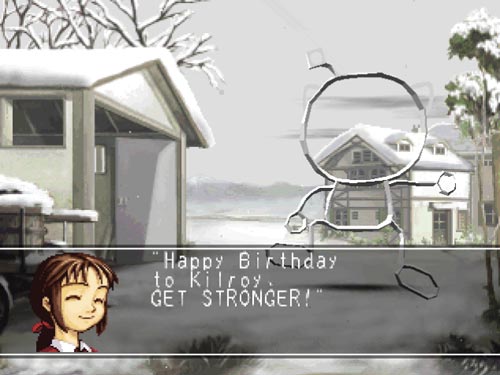 ...I'll be in the shed.