Part 26: Ninja Gaiden Sigma: Chapter 13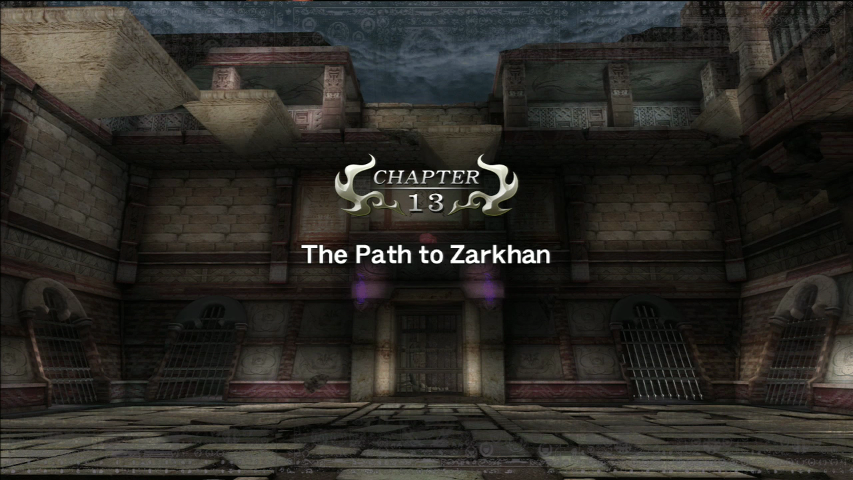 The worst chapter in Ninja Gaiden 1 receives a signficant update in its design that, if it didn't feel so separated from the rest of the game's core, ends up being kind of interesting.

Zarkhan Moat
The beginning of the moat is modified to remove the puzzle involving the owl's eye and door combination.

The first major underwater tunnel is filled with spike traps that jut out at various intervals.

The cavern with the Save Statue removes the room that requires the gold and silver medallions. Consequently, those items are now gone from the chapter

New fish fiends are present to highlight water running combat

The fnial area of the moat now contains a little island in a large water filled arena, accessed through a door on top of the winding water tunnel across from the sunken ship.

Zarkhan Stadium
Doku's boss theme, much like every major boss in Sigma, is altered.


Fiends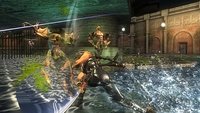 Gilldabl
These fish looking fiends with the weirdest fucking names are one of the purely new additions to Ninja Gaiden Sigma, and for my money the least offensive. They only exist for this chapter, and can be easily dealt with by firing mid air projectiles, or if you want to be fancy try and attack them with the Dragon Sword while running on water. They can be knocked onto land, but only briefly, as they can fly above the ground or surface of the water before choosing to dive back down. But really, the one thing that makes these okay in my book is that you can Izuna Drop them into the water, and that's FUCKING AWESOME!