Part 29: Ninja Gaiden Black: Chapter 12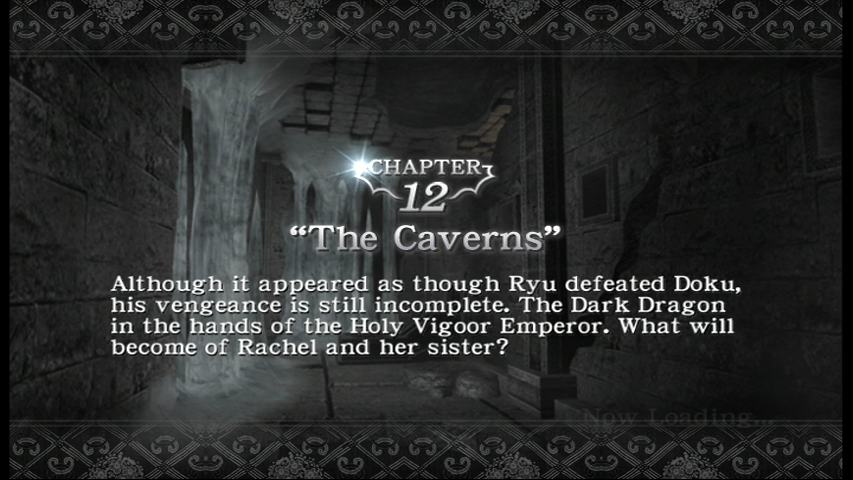 We enter the third act of Ninja Gaiden as Ryu takes a detour into not-Hailfire Peaks as we try to discuss relevant topics about the game in the face of devolving further into weird nonsense. Guarantee by the second to last chapter the both of us are going to be delirious while Ryu continues to efficiently murder everything in sight.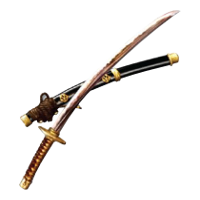 Kitetsu
Moveset
The weapon used by Doku, it is a cursed Japanese sword that feeds on the souls of those it slays.
This weapon serves as a nice replacement for the Dragon Sword if you're looking for a higher average combo counter per fight. Back in Ninja Gaiden Vanilla it used to drain your health and required you use the Soul Bind move to siphon health from enemies, and it didn't even have upgrade levels back then. Now it's a proper weapon here, with a lot of the essential moves intact with some new tricks based on what Doku used during his fight. That said, it's not gonna be worth using till the end of the game due to a late game weapon that surpasses it, so it's only worth using for this chapter and most of the following.

Fiends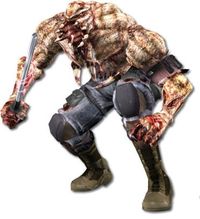 Fiendish SAT Soldier
With Fiends running more rampant, transformations in Tairon have picked up as well, turning these former SAT soldiers into some annoying bastards. Their movement speed is way faster than Ryu's running speed, and they're largely unpredicitable with regards to choosing to simply hit or grab Ryu once in range. Meeting them offensively is the best tactic, which is quite different from how these enemies were fought back when they were human at the start of the game.
Bosses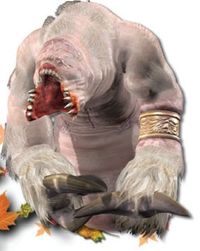 Yotunfrau
An ice based Fiend with a somewhat odd design, Yotunfrau is on the lower end of threatening bosses during the game. He's got the standard amount of attacks you'd expect plus a command throw, and the game will throw him at us again near the end game a la boss rush.
Yotunfrau has a punching attack that varies between multiple hits and is semi-tracking. The variation in the number of hits is based on how long you're still standing in front of it, so dodging to the side or behind will cause it to stop around 2, but remaining in front can have the attack last up to 5 punches. They're slow enough that being guard broken by each one isn't an issue.

One of Yotunfrau's ice based attacks involves using its breath to summon a line of ice shards to erupt, similar to Paz Zuu's laser. The difference is that they only go in a forward direction and have no other variations.

The second ice based attack leaves Yotunfrau completely invincible as it pounds the ground to summon ice shards wherever Ryu is standing. Naturally, being on the move is the best way to avoid these.

Lastly Yotunfrau has a grab move that is easily telegraphed by it spreading its arms outward before closing in front. Easy to see coming unless you get yourself caught in a long combo screen, in which case the penalty is a lengthy grab animation.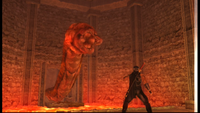 Inferno Worm
It's the goddamn Electric Worm with a fire ring projectile instead of an electric bolt. It's the same boss regardless.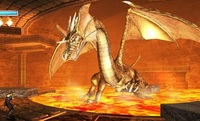 Smaugan
12 chapters in, and the game decides that we should have an actual Dragon as a boss fight. Despite the design of the arena it's faught in, the upper platforms are where any signficant damage can be done to Smaugan within a reasonable amount of time.
Not really an attack, but Smaugan will periodically roar which will cause two sections of the lower platforms to be raised up by lava, which acts as an alternate means to get to higher ground.

Smaugan can emit a spherical shockwave that is extremely difficult to get past unscathed. If you're hit, it sends you flying, but if you block it you take chip damage. Instead you must dodge roll right before the shockwave reaches Ryu, taking advantage of the iframes present at the beginning of the animation.

Smaugan has a horizontal fire breathing attack it'll also use, and dodge rolling through isn't very effective so it's better to do a forward jump/wallrun against the invisible foreground wall to overcome it.

Smaugan's hardest move to react to is when it snaps its neck forward to bite Ryu and attempt to eat him. This is the move that can make fighting it with the Unlabored Flawlessness tricky, as this move is more than enough to give you a Game Over or use up a Talisman.

In the end, Smaugan will tire itself out at random points and rest its head down on the platform your standing on, which is where you can deal the most damage to it at a given moment.


Maps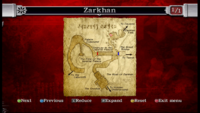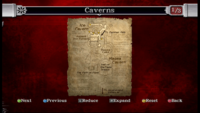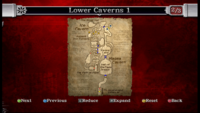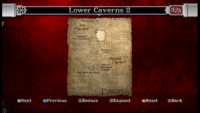 Kunai Scrolls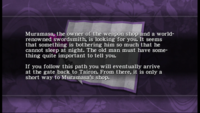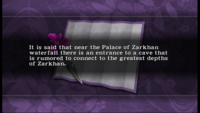 Archives
quote:
Saru's Diary

February 3rd
Everyone here trembles in fear. We witnessed a person
turning into a Fiend. What is happening in this place?
Even a Ninja as experienced as myself has no hope
against these beasts...

February 10th
I have discovered that the mastermind behind the plot
to steal the Dark Dragon Blade is none other than the
Holy Vigoor Emperor. Like our master, the Emperor must
also be plotting to do something with the Blade...

February 12th
What a disaster...the Dark Dragon Blade is cursed. I
have been defeated, not by the enemy, but by that curse...