Part 1
Waffleman_ posted:
Little bit of trivia: This part was originally where April May was to be first introduced, and Phoenix had quite the reaction to her. It's still in the game's files, in fact!



The animation was cut when April's introduction was moved to the investigation stage, where Phoenix has no sprites.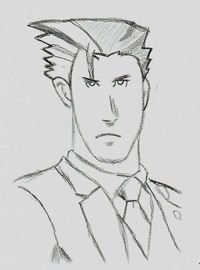 Fan art from Aerdan!