Part 20: Storming the Castle
ALCATRAZ -- DEC 29 2507
After days of avoiding responsibility, Vampire Squad has finally tracked the Red Jet epidemic back to this low-income housing unit.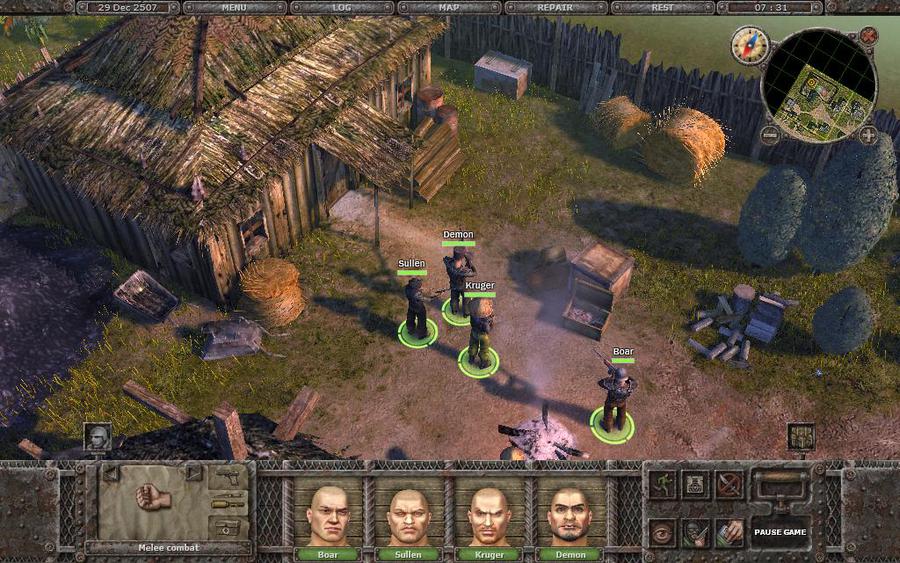 This Valium guy better lead us to Jackson


Who?
Jackon. The psychotic killer we're trying to kidnap to use as leverage for information about the space shuttle.


Oh, I forgo--
I
know
you did.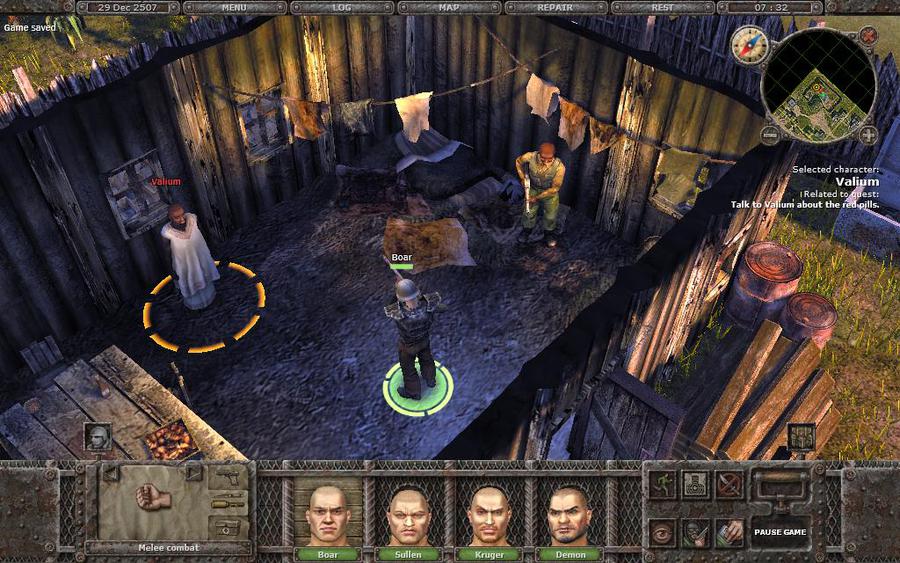 Hey, Valium! Sorry we didn't come sooner, we were busy killing all the distributors of Red Jet.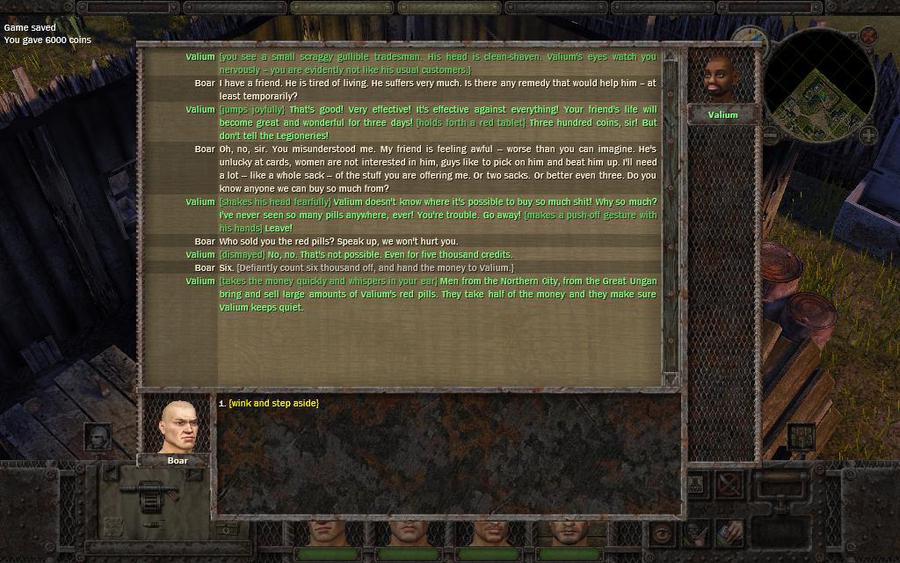 BRO IS THE FRIEND ME BECAUSE I FEEL THAT WAY ALL OF THE TIME

ONE TIME I CUT MY HAND PUNCHING A MIRROR BECAUSE MY REFLECTION WAS UGLY TO ME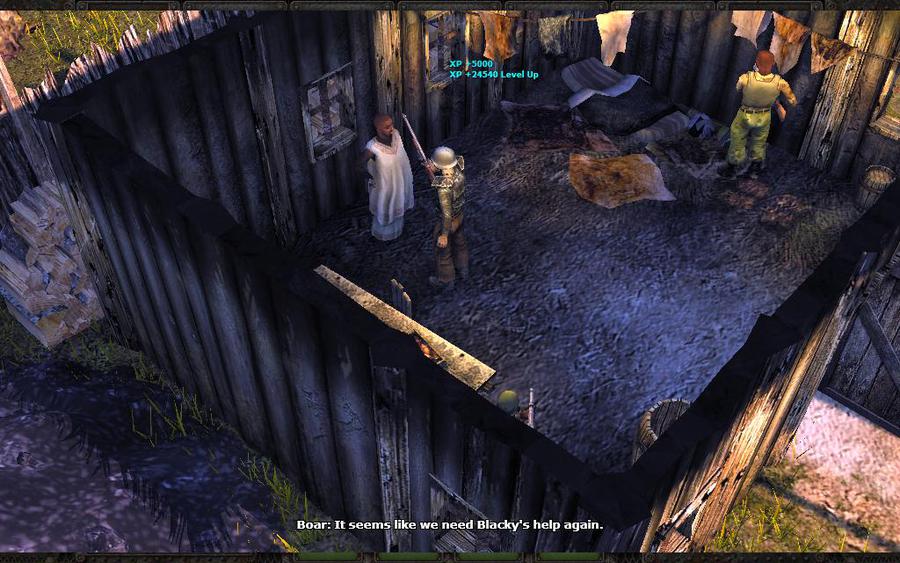 Try saying this sentence out loud in public. This might be a contest later in the LP (it won't)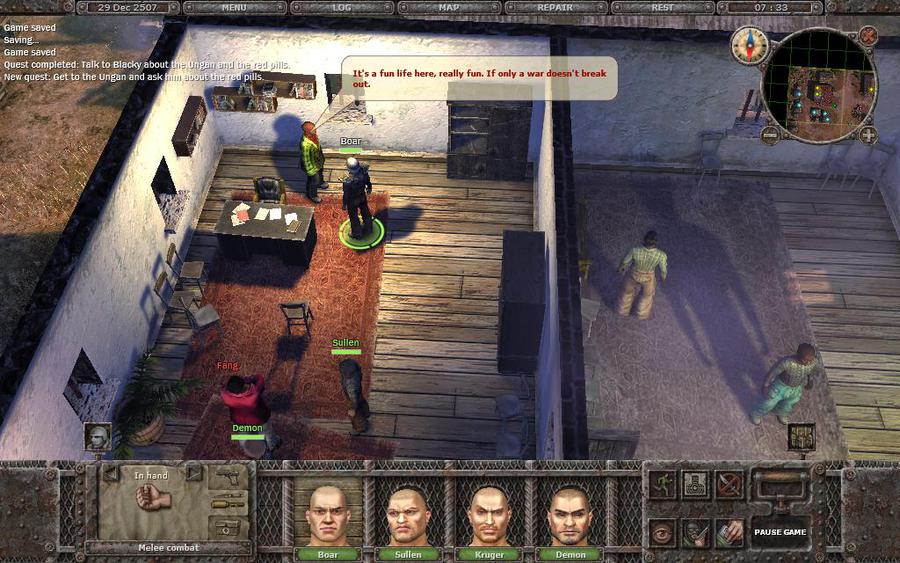 So through Valium Boar has traced Red Jet back to the Northern City's Ungan district. Blacky will be an invaluable resource for this operation.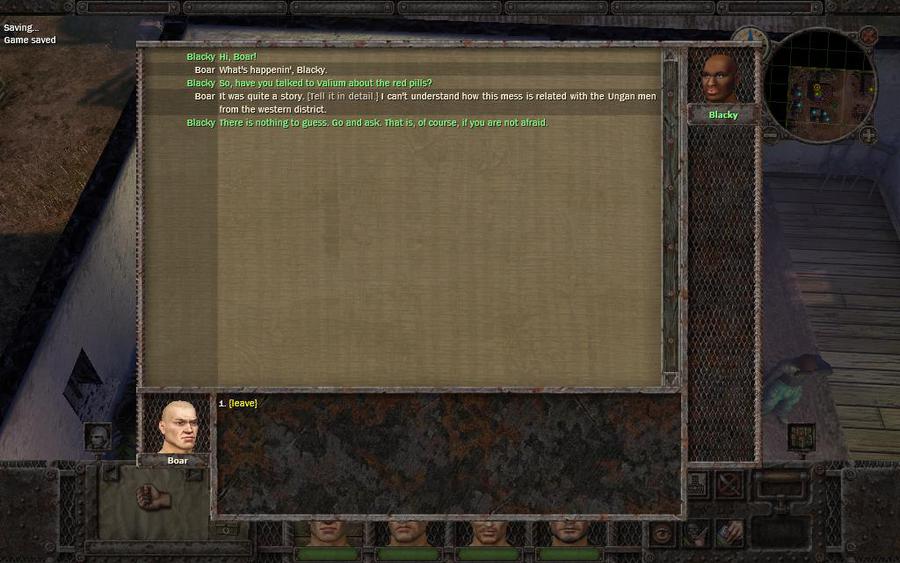 Or maybe not. This was a mandatory step in the quest chain.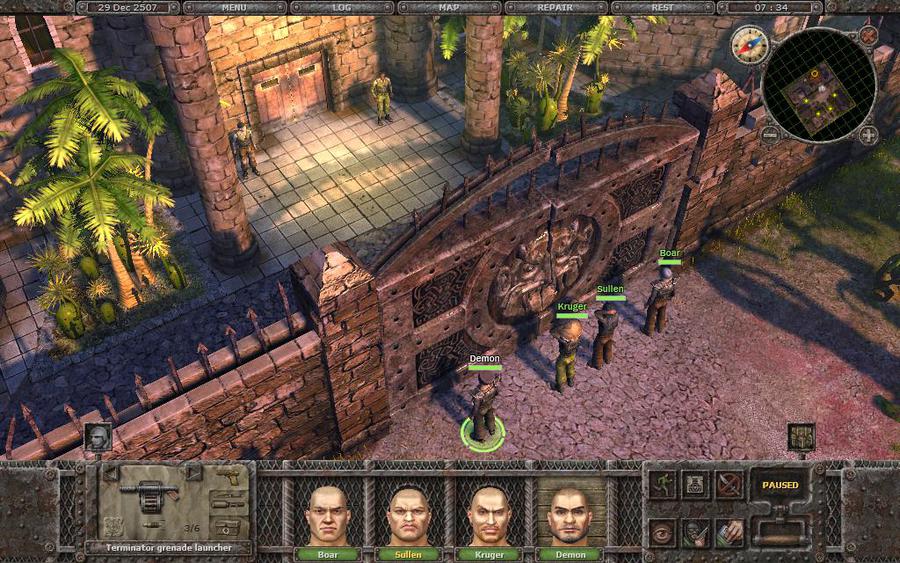 Wow, you'd think we'd have noticed a castle in town before.
I noticed the castle before, but
Kruger
didn't. I'm roleplaying.


Well, either way he should be inside.
Who's that?


The guy. I don't... I don't know.
I
know
you don't.

The front gate is obviously not going to be much use but there's a handy side entrance.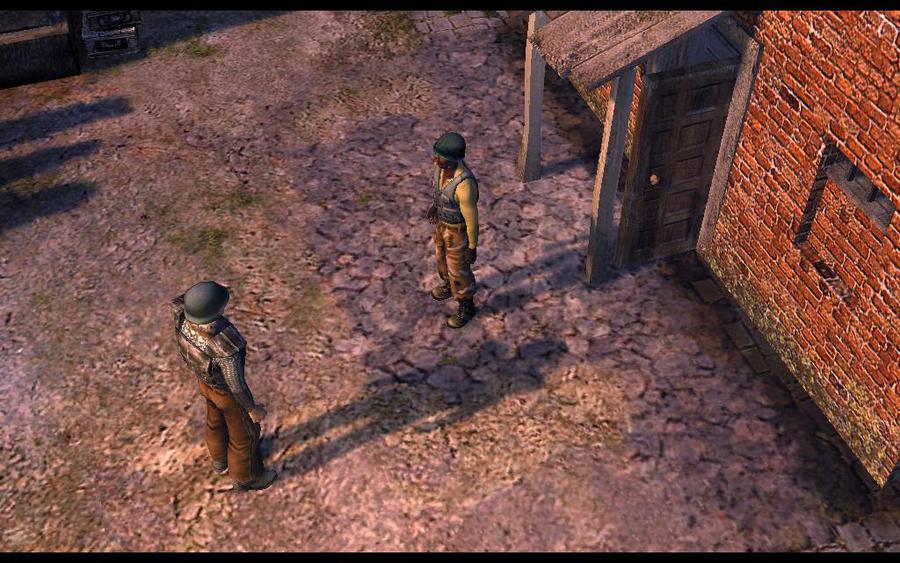 Boar, these guys run the drug trade. If they know we're the ones who stole Valium's whole inventory they'll gut us!


I will play it cool.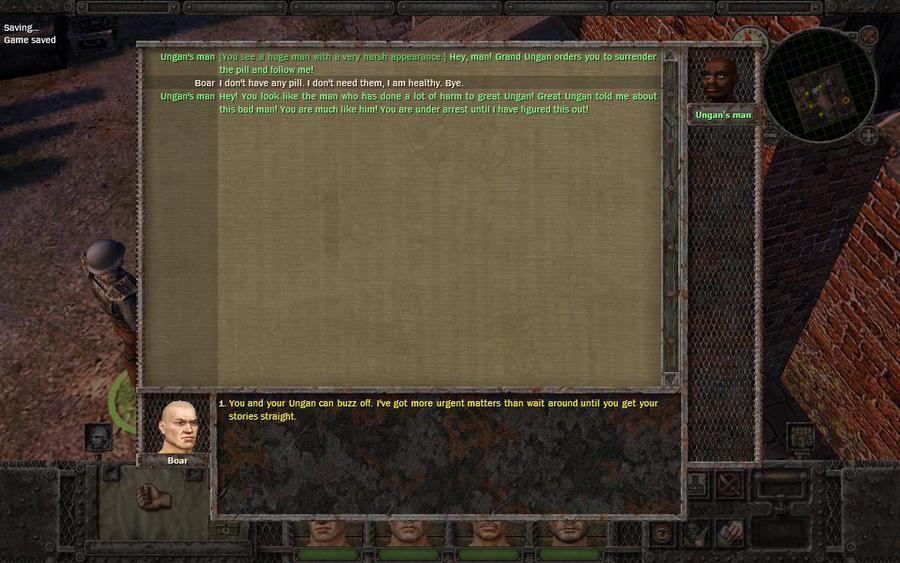 I don't have any pill. I don't need them. I am healthy. Bye!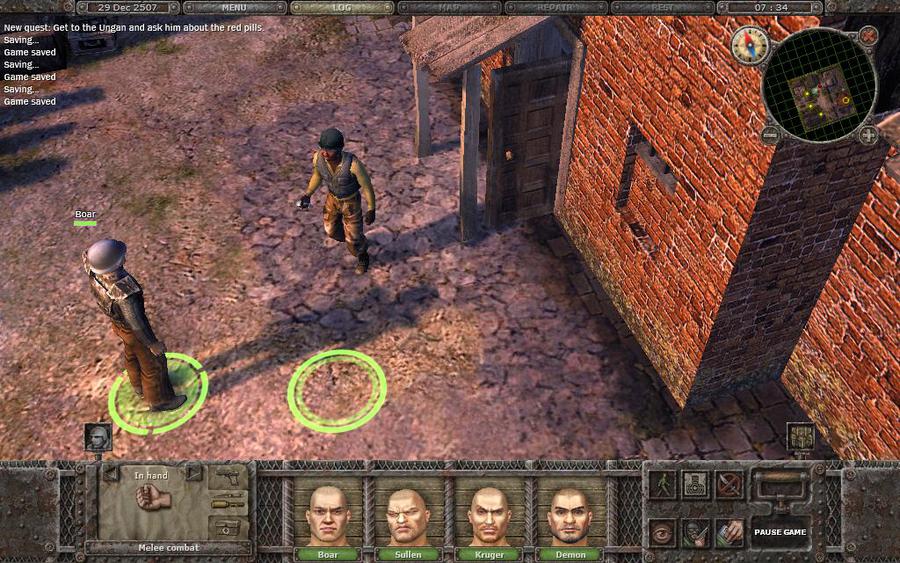 Looks like Boar's ruse did little to convince the sentry.
He runs at Boar with brass knuckles.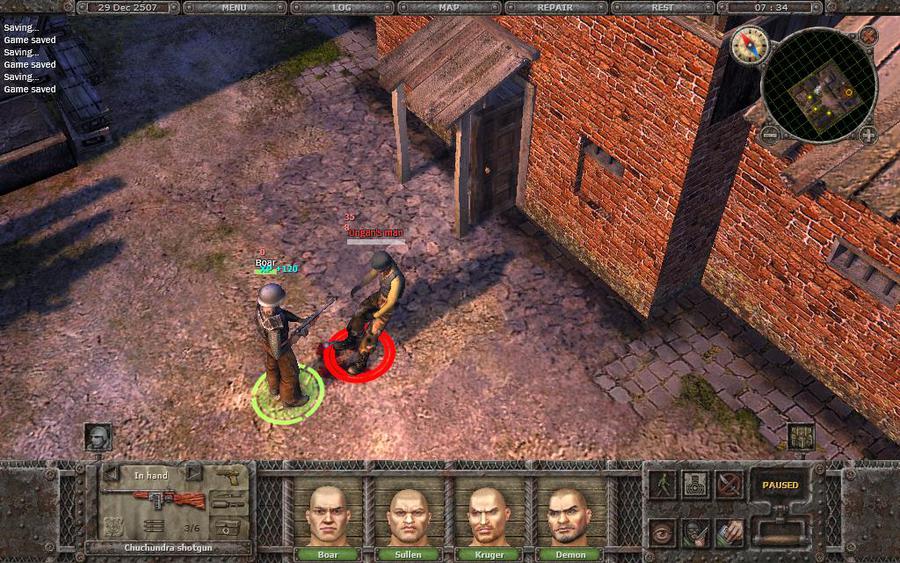 Boar counters with his new shotgun's burst-fire mode.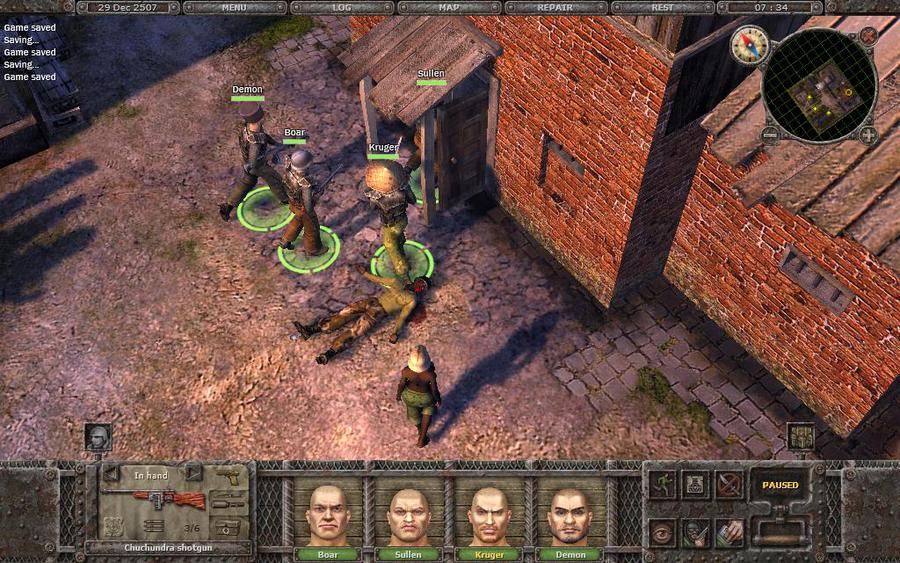 Another successful infiltration! And Boar learned who he is looking for: Lord Ungan!
A few nondescript fights inside the courtyard lead them to the patio entrance of the castle proper.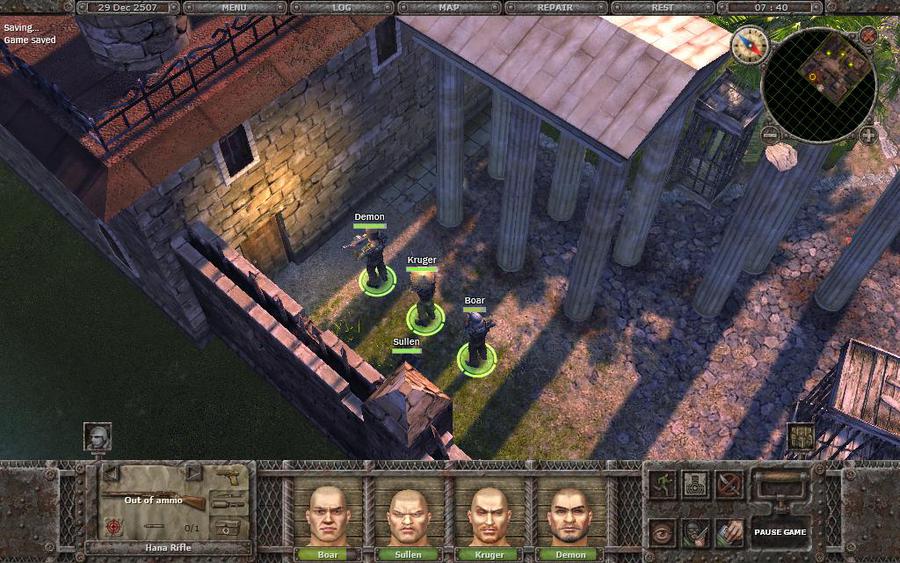 Nice place. It'd be a shame if something happened to it! Heh.

BRO IF I HEAR YOU BREATHE A THREAT TOWARDS THE BEAUTY OF TUSCAN COLUMN ARCHITECTURE AGAIN I WILL END YOU


Here goes nothing!
Smells like an ambush. Be prepared for anything.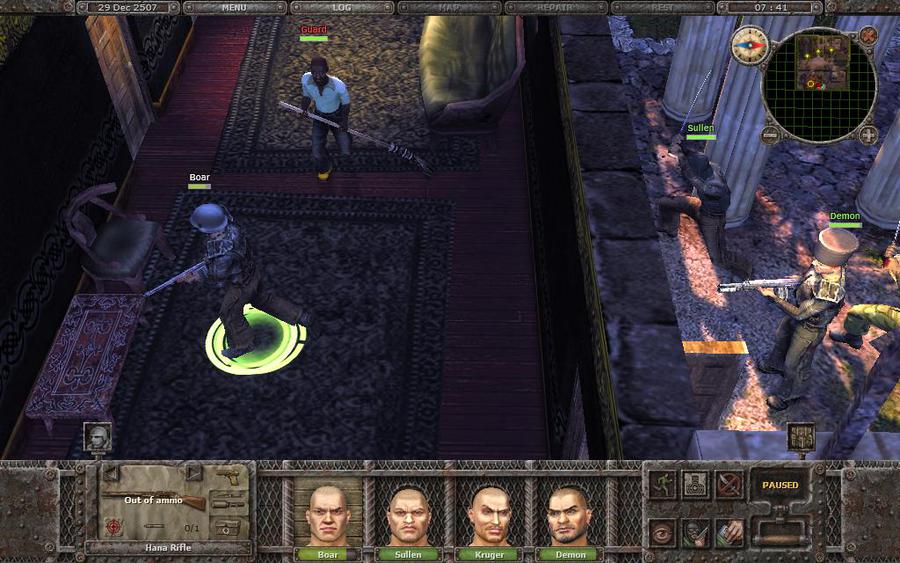 A Voliatile Janitor lies in wait, inducing a panic.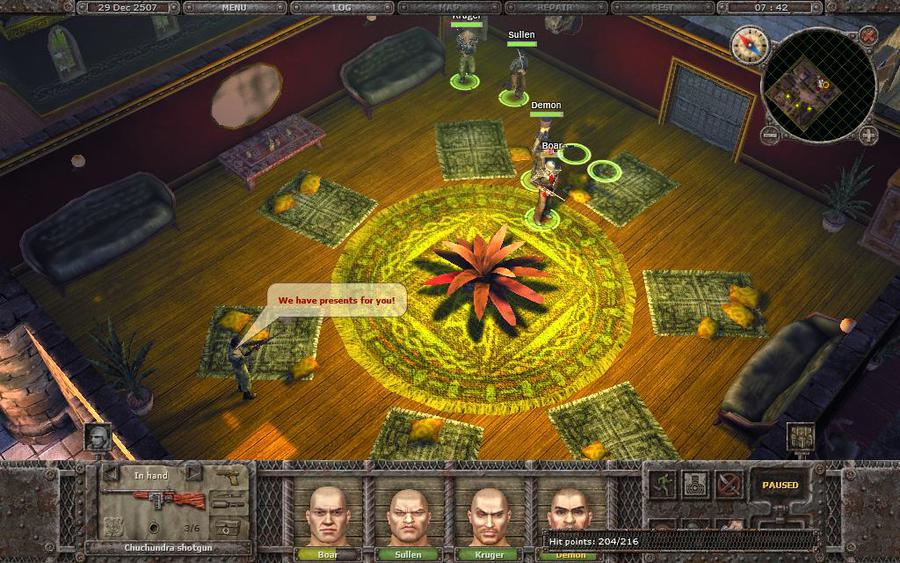 Nice room. Be a shame if something happened to it!


You keep saying that but you never do anything.
Maybe I will! Maybe I will... later.

Vampire Squad fight through the castle and head up.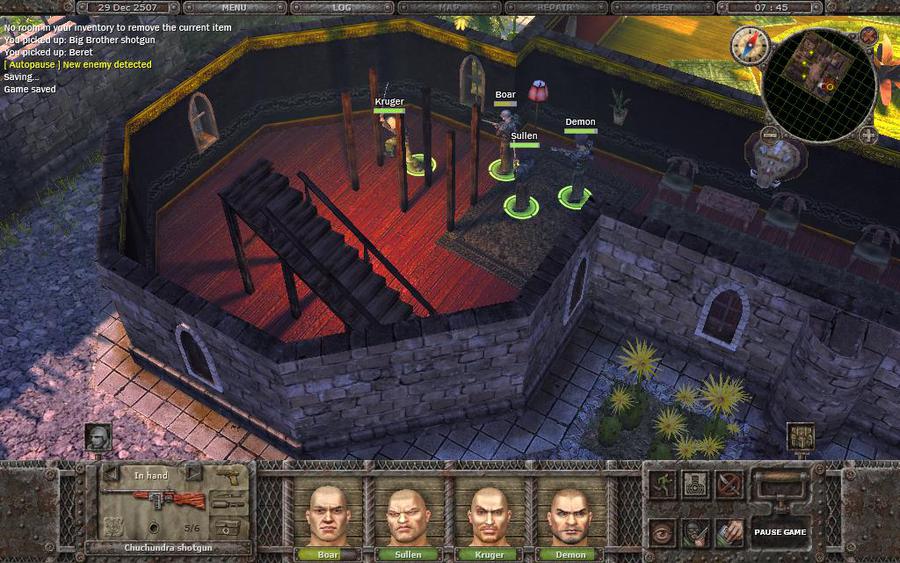 Up, up, up to the roof.
Here, it starts to rain dramatically.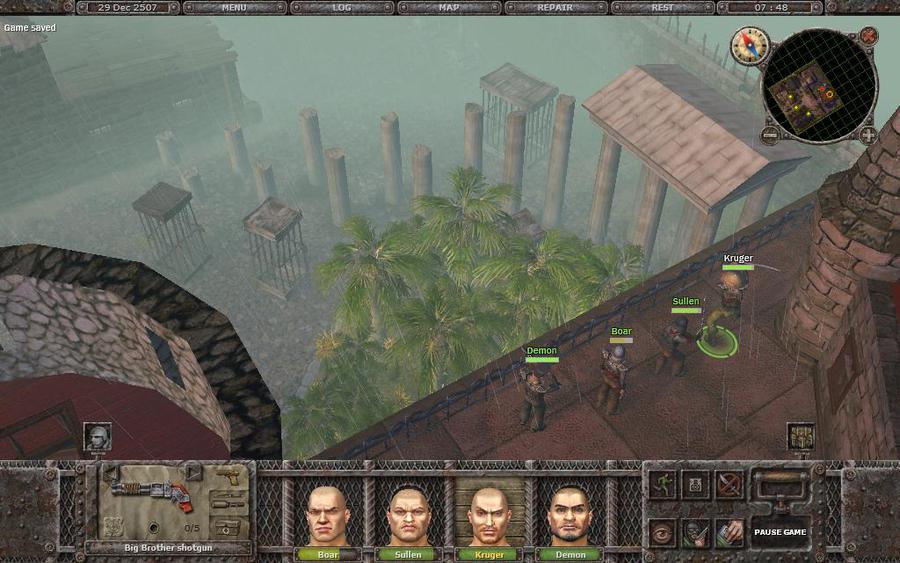 I can see the sex slave cages from here!
DOGS I CAN SEE THOSE TUSCAN COLUMNS THEYRE ALSO CALLED ROMAN DORIC

I was hoping to reflect on our journey but suddenly I don't want to.

DAD I ALREADY TOLD YOU REFLECTIONS MAKE ME REPULSED BY MYSELF


Dad?
On the roof is Lord Ungan's penthouse.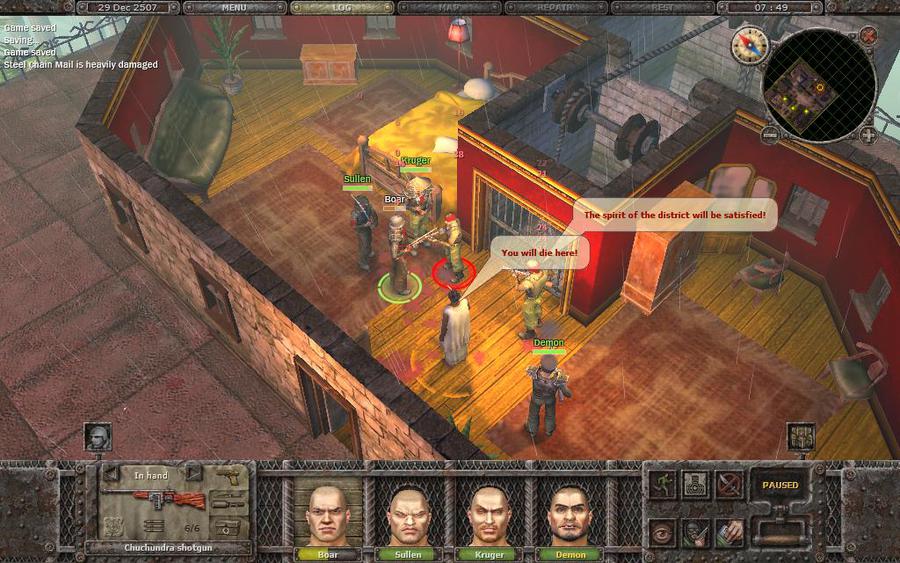 There are teo bodyguards. They are shot.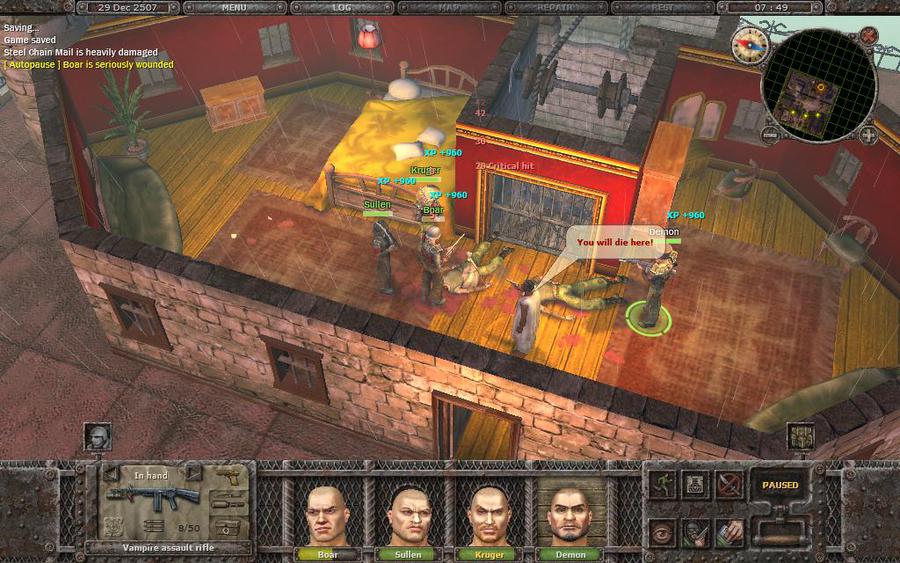 Ungan! Tell us where we can find Jackson!
It's very important! It's about a space shh... it's for a project! We're writing a report!

I've got a way to make him talk.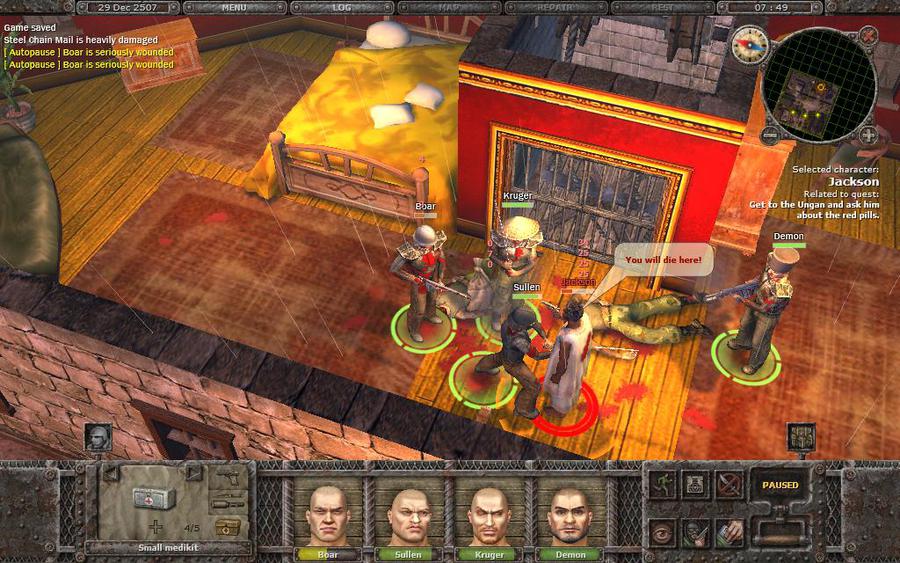 *SHLUNK*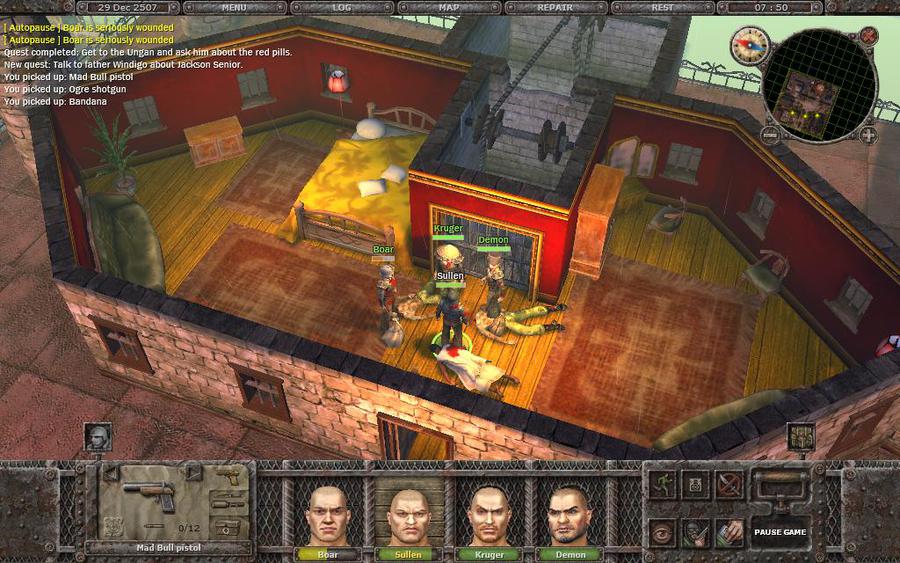 Huh.


Hold on. What was that name above his head?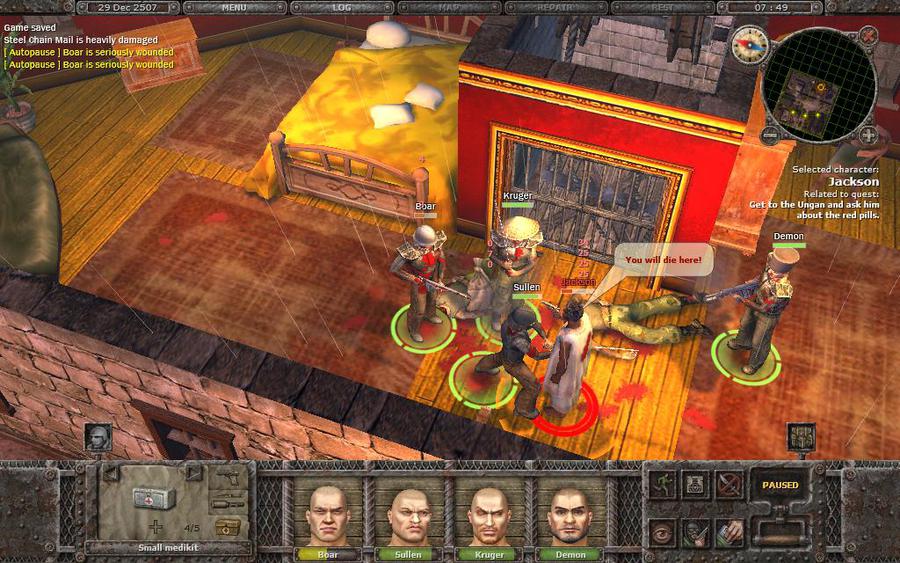 Uh...huh.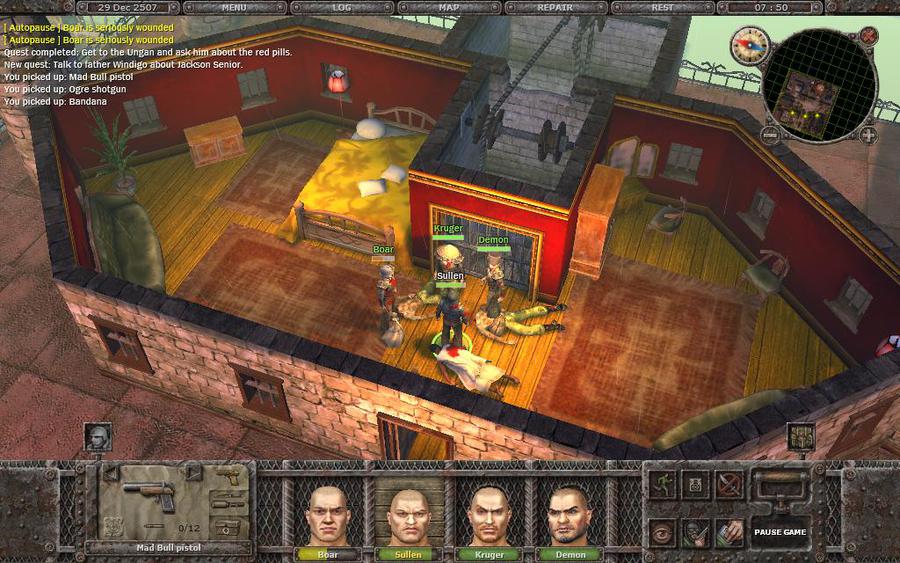 Quest Solved!
Jackson was our only lead. Now what are we going to tell the high priest of the cannibals?

That you stabbed Jackson and also that you sliced up all of his robots at the abandoned mine.

I'll... figure out something.

ALCATRAZ -- JAN 01 2508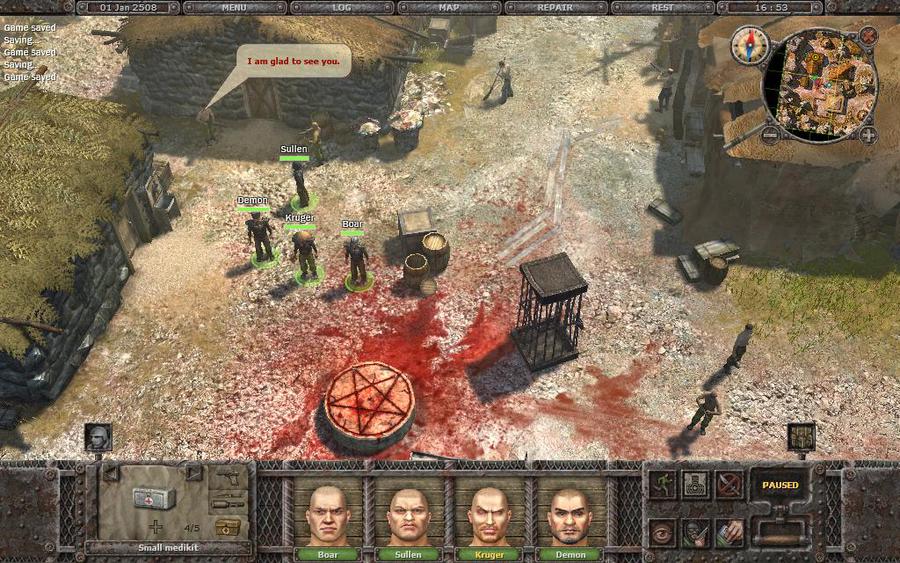 Happy new year, Vampire Squad. Please celebrate with a blood orgy on the pentagram.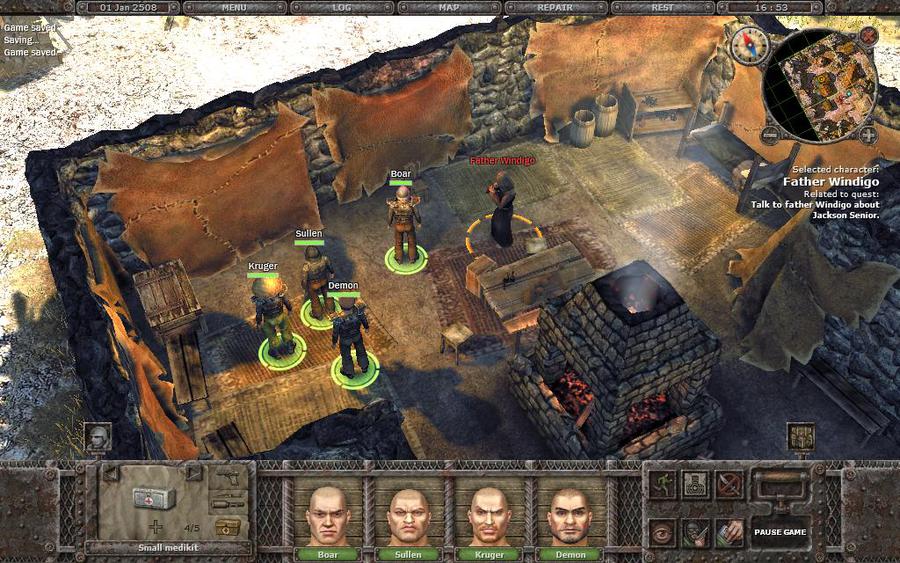 Something's strange about Windigo. Like he's ready to tell
them
bad news.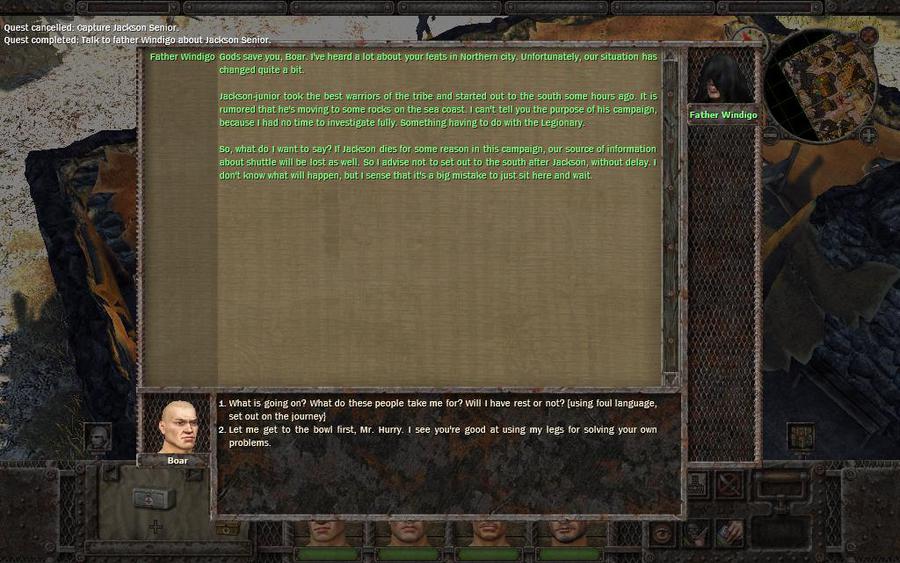 Neither of those are particularly good responses, Boar.
Okay, so the plan was to kidnap Jackson Sr so that Jackson Jr would be forced to reveal what he knows about the shuttle.
But now with Jackson Sr dead, Junior appears to have gathered a mutiny of cannibals to follow him to Stoneguard. This is probably worth following up on.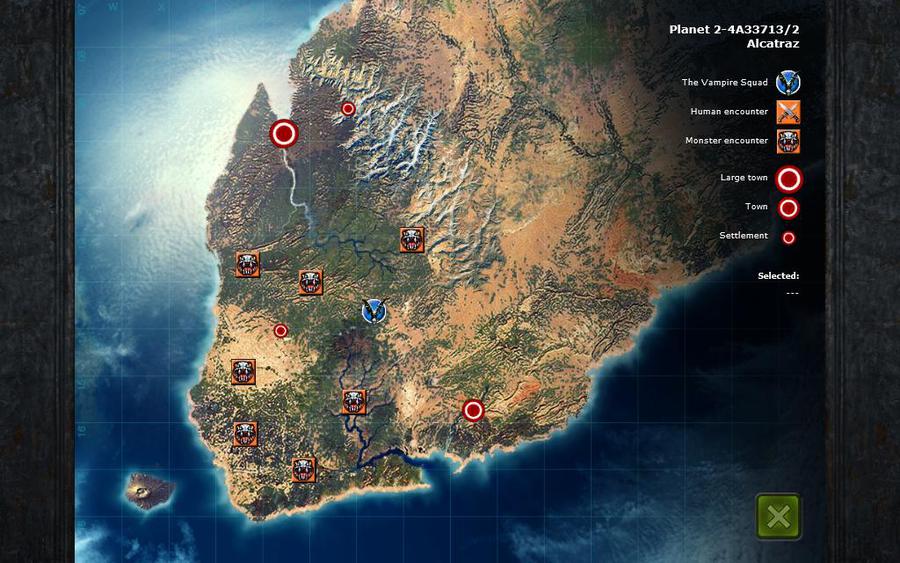 The trail leads straight...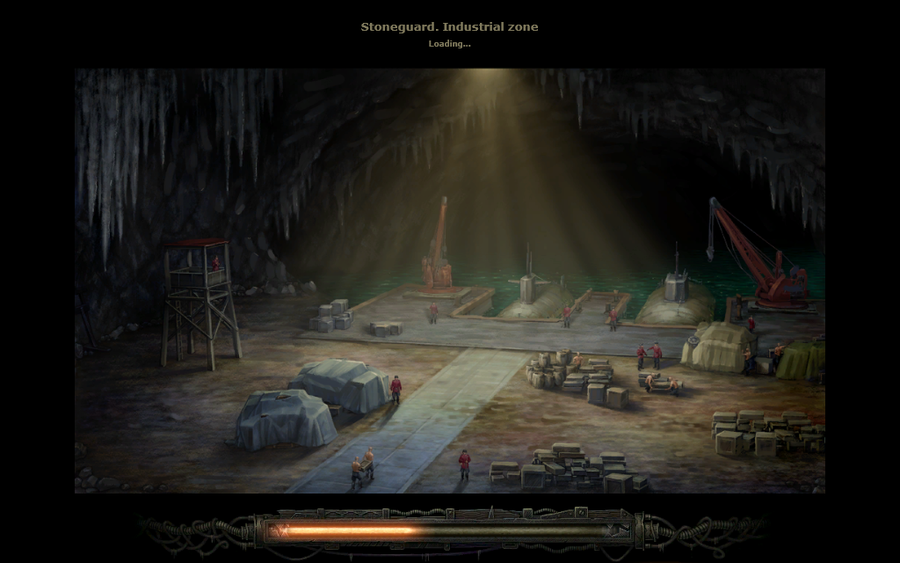 ...to the Stoneguard Industrial Zone.
Time to break
into
prison.

Remember, Toot spelled backwards is still Toot. That might be helpful... somehow.
Jackson Jr's contingency of cannibals have overtaken the Legion's Industrial Zone (not the same as the convict-run Industrial Zone Boar broke out of so long ago) and slaughtered all of the guards.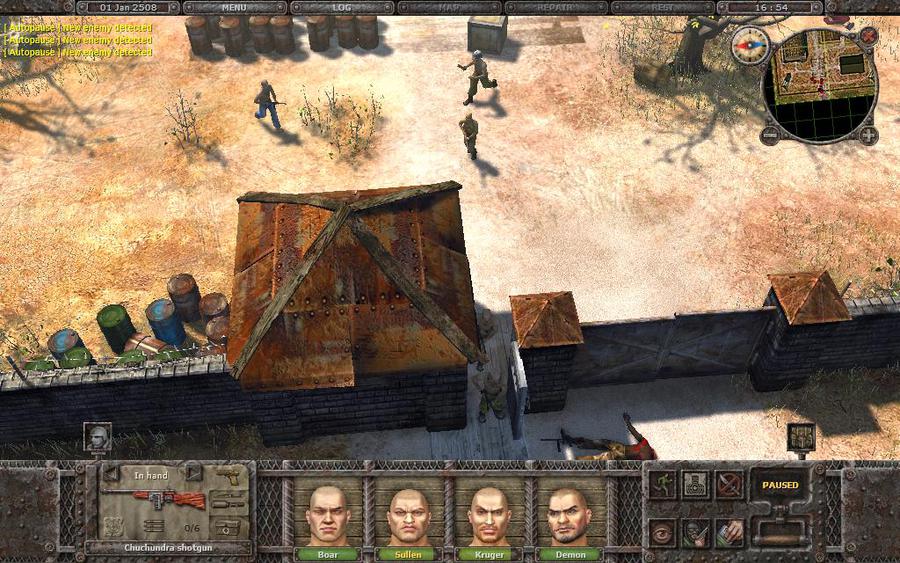 Now Boar and co. have to take them all down the only way they know how.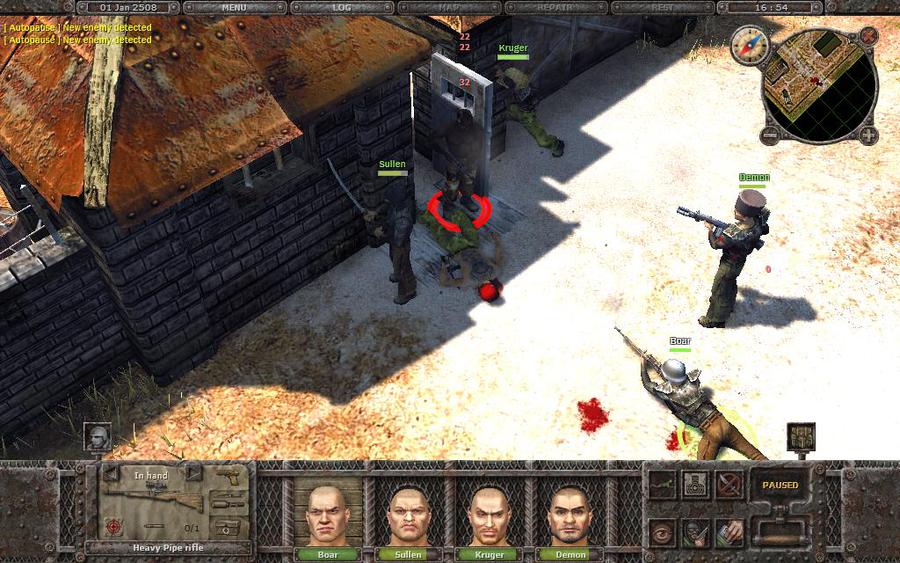 By counting on them to be stupid enough to run through a doorway single file.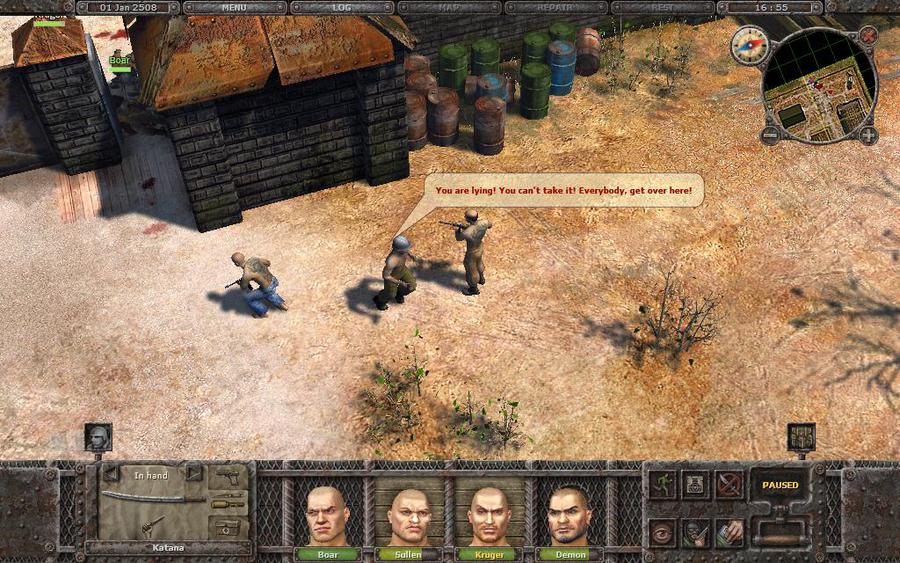 Counterpoint:
These
men are the liars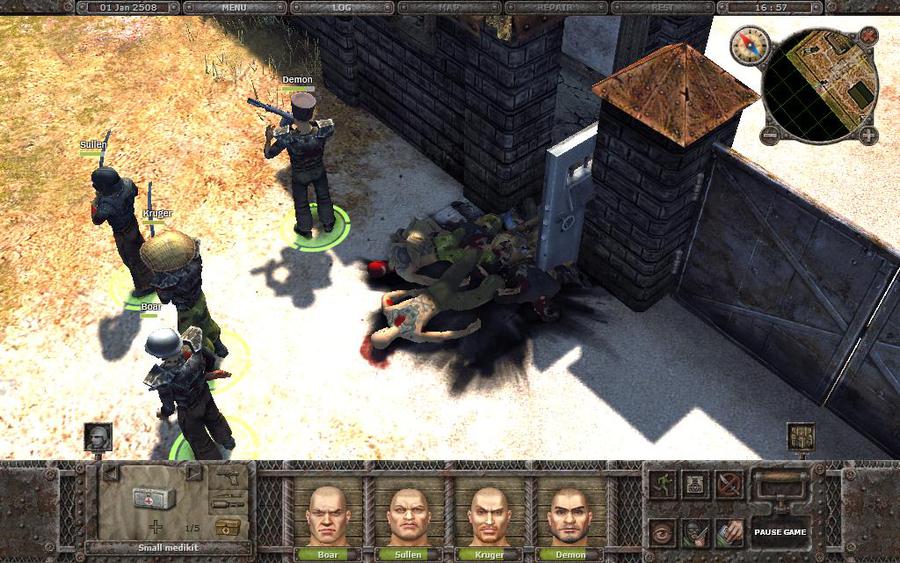 Get it because they are
laying
in a mass grave!
Play 2011 goty Homefront today.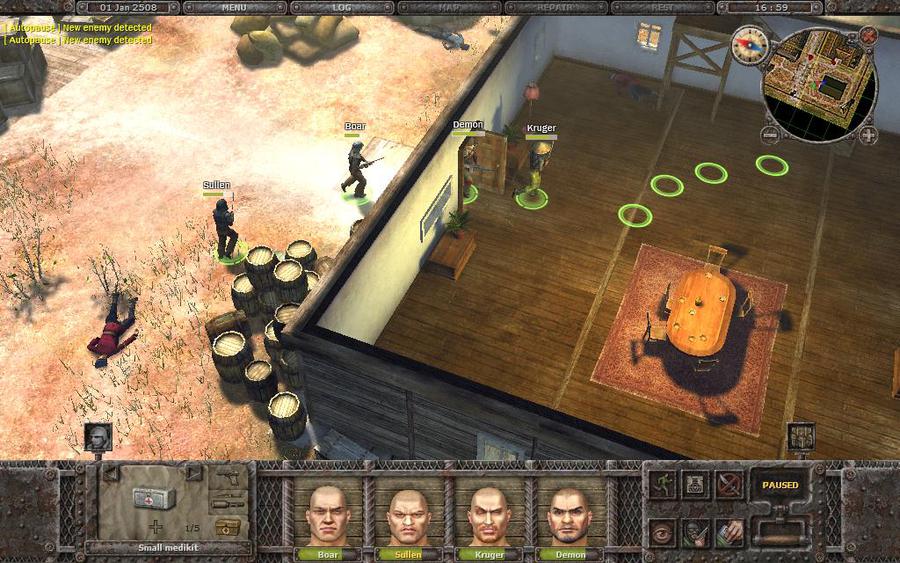 Sensing a break in the waves, Vampire Squad head for an abandoned cabin, Night of the Living Dead-style. How culture and politics will clash through this ordeal!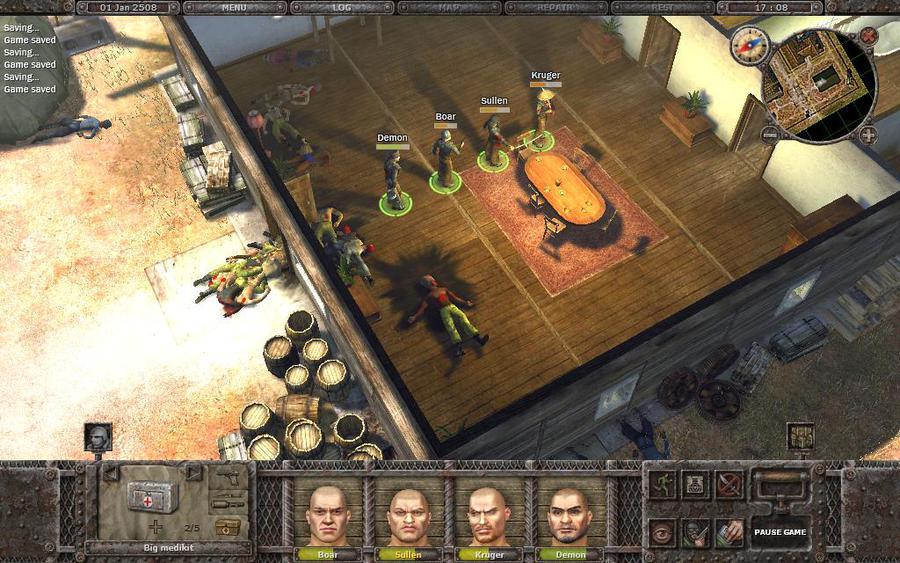 Tactical Combat System.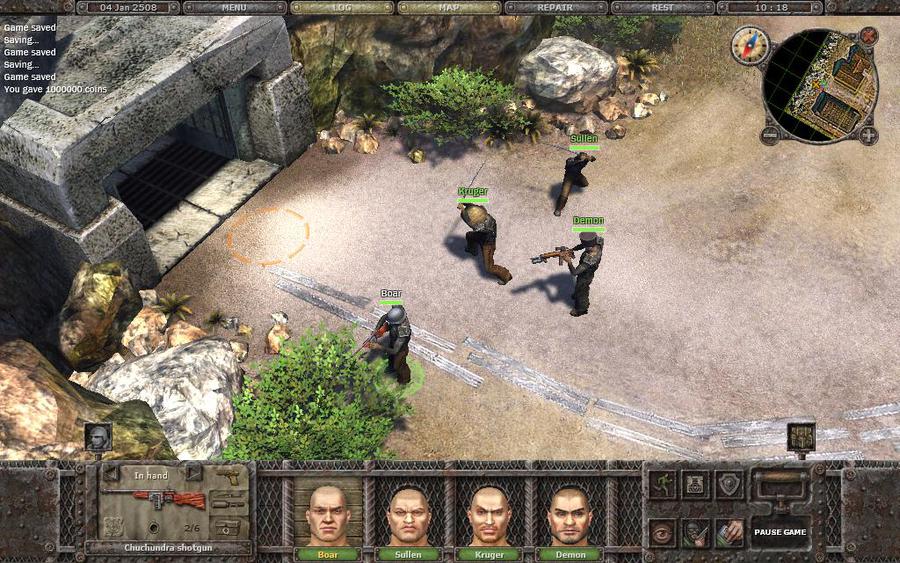 So here's where Jackson Jr must have gone to, since it is the only place
to
go to.
Here goes nothing.
TO BE CONTINUED...